Postman Cloud news search results
Developer news items we found relating to Postman Cloud
100 results
---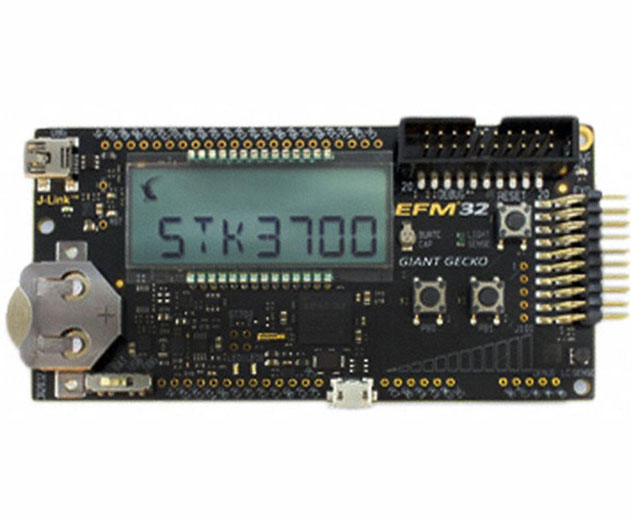 New Giant Gecko MCU microcontrollers aim to help complex IoT apps
Tuesday, July 25, 2017 by Richard Harris

Silicon Labs has expanded its energy-friendly EFM32 Gecko portfolio with industrial-strength microcontrollers (MCUs) delivering better performance, more features and lower power. The new EFM32GG11 Giant Gecko MCU family offers an improved feature set available in the low-power MCU market, targeting smart metering, asset tracking, industrial/building automation, wearable...
---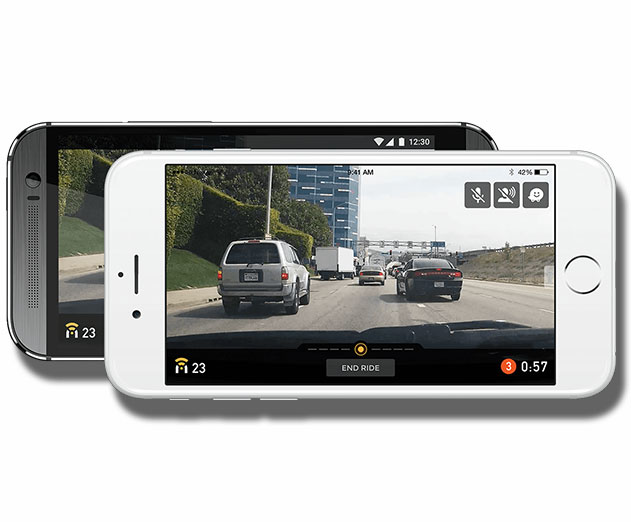 Neural processing engine inside new app provides driver assistance
Tuesday, July 25, 2017 by Richard Harris

Nexar has launched the first driving safety application leveraging the Qualcomm Snapdragon Neural Processing Engine (NPE) SDK. The Nexar app will now be able to provide advanced driver-assistance systems (ADAS), including unprecedented real-time forward-collision warnings and other life-saving features, to hundreds of millions of vehicles whose drivers own Android phone...
---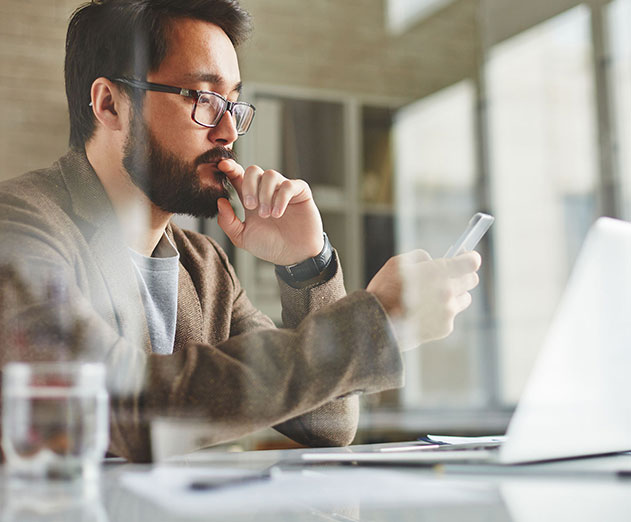 Actiance announces ISV Developer Program
Monday, July 24, 2017 by Richard Harris

Actiance has announced its ISV Developer Program. The new partner program will expand Actiance's compliance and archiving platform, providing customers with more powerful solutions to help them stay compliant with regulatory mandates set by FINRA, SEC, IIROC, FCA, GDPR, and MiFID II, and others, as well as gain valuable insights from the communications data they collect...
---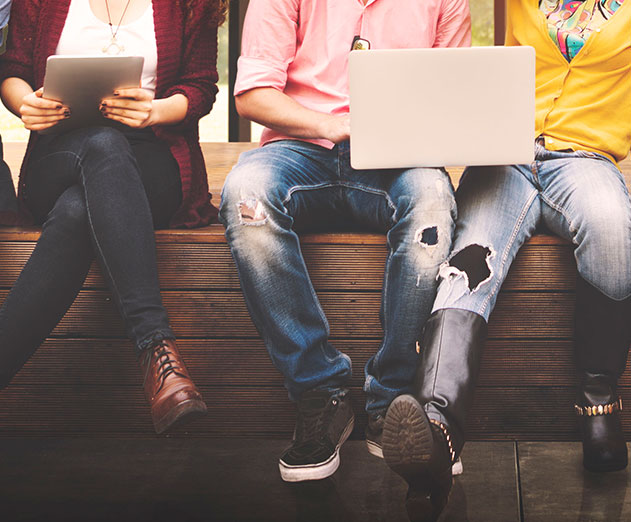 IBM Watson Analytics to improve the student retention rates at SCSU
Friday, July 21, 2017 by Christian Hargrave

Low student retention rates continue to challenge many colleges and universities across the U.S. The National Student Clearinghouse Research Center reported this summer that for all students who started college in the U.S. in the fall of 2015, only 61.1 percent returned to their original school for the fall semester of 2016. Studies show that college freshman who r...
---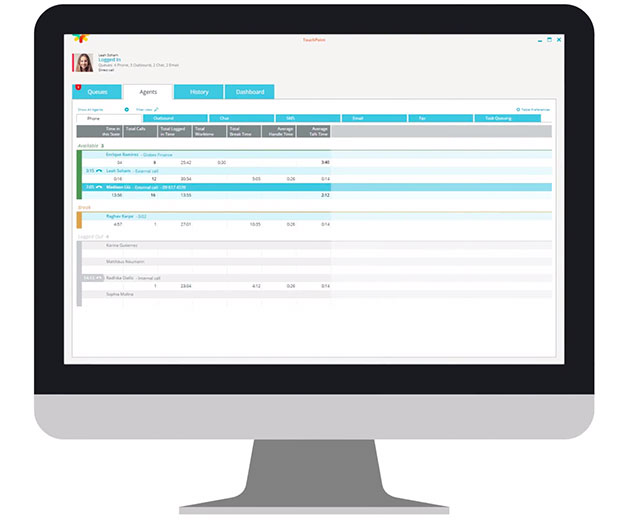 Enghouse Interactive Communications Center 10 lands
Friday, July 21, 2017 by Richard Harris

Enghouse Interactive just introduced version 10.0 of Enghouse Interactive Communications Center (CC 10.0), the latest iteration of its contact center platform, which boasts new functionality and integration enhancements for agents to deliver an optimal omni-channel customer experience."CC 10.0 delivers a tighter than ever portfolio integration through TouchPoint, allowi...
---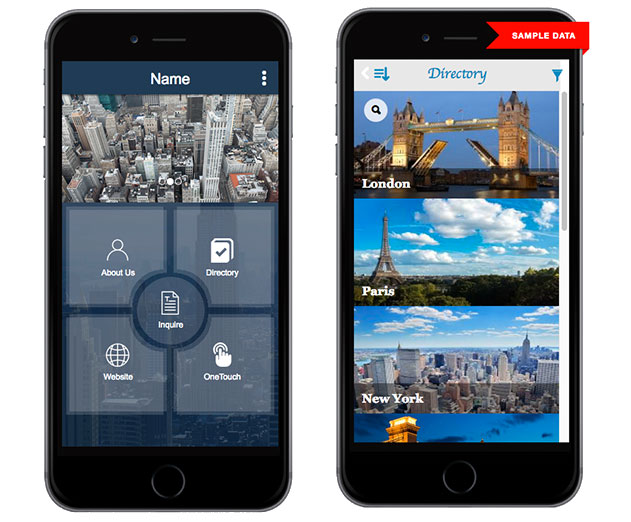 Appy Pie App Sheets feature
Friday, July 21, 2017 by Christian Hargrave

Appy Pie, a cloud-based mobile application builder platform just announced the launch of its App Sheets feature, which allows business owners to link all of their Google Spreadsheets and Forms into an app to modify in real-time. Appy Pie's newest feature allows users to have access to their Google Spreadsheets or Forms directly from the Appy Pie app to instantly add, mo...
---
Helium launches low-power long-range solution for IoT devices
Thursday, July 20, 2017 by Christian Hargrave

Helium, a provider of IoT connectivity, announced the launch of its latest product suite, a comprehensive low-power, long-range solution for IoT devices. The new offering streamlines the ability to prototype, deploy and scale a long-range wireless network that connects thousands of end devices, giving companies a simple way to intelligently and securely deliver data fro...
---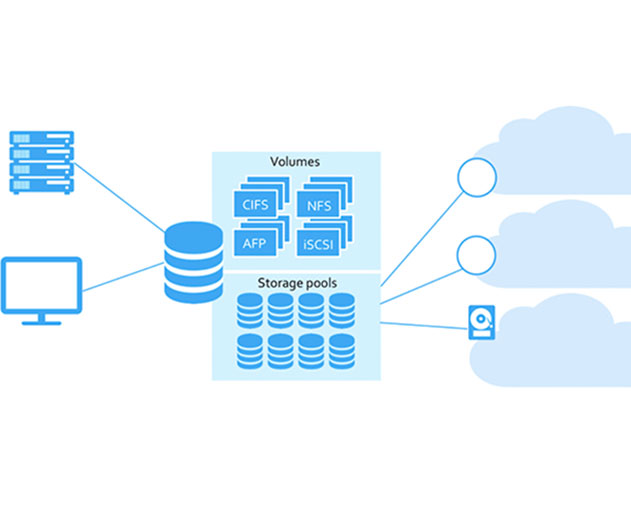 SoftNAS gets a speed bump and lower costs
Thursday, July 20, 2017 by Richard Harris

SoftNAS released their newest release of Cloud NAS with up to 400 percent faster cloud object storage performance. Now customers can replace expensive, aging hardware-based storage and on-premises NAS, SAN and file servers with limitless, durable and available cloud object storage. Common use cases now possible in the cloud with the Total Cost of Ownership (TCO) include...
---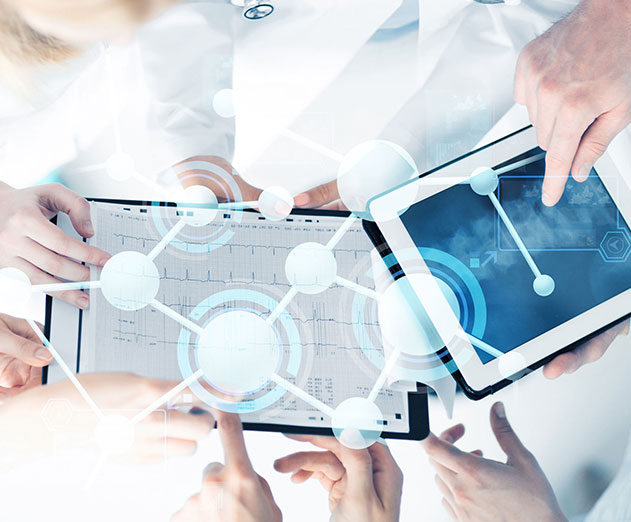 Over 90 percent of healthcare IT networks have IoT devices connected
Thursday, July 20, 2017 by Christian Hargrave

ZingBox has released the results of its survey of IT decision-makers within the healthcare industry. The survey, fielded in early July, found that the majority of healthcare IT networks have IoT devices and that most IT departments believe that existing security solutions for laptops and servers can also protect connected medical devices.More than 90% of healthcare IT n...
---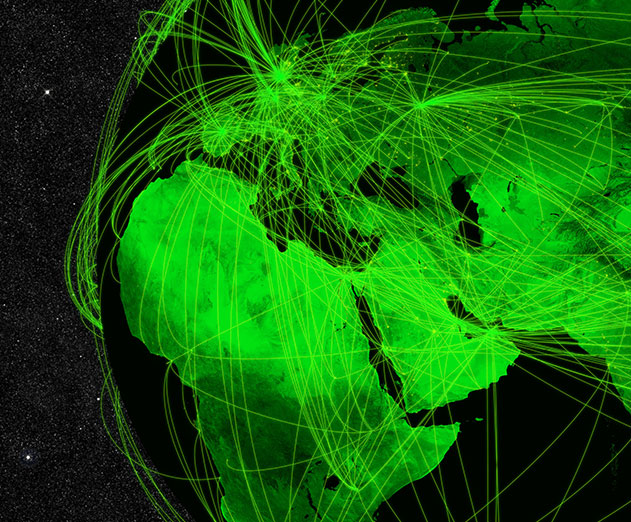 Amos Ben Yaacov hired as PacketZoom's General Manager EMEA
Tuesday, July 18, 2017 by Richard Harris

PacketZoom, a leader in mobile application acceleration, announced today that it has expanded to Europe to help accelerate mobile app performance in the region. The company has hired industry veteran Amos Ben Yaacov as its new General Manager EMEA to oversee growth throughout Europe and bring PacketZoom's proprietary app analytics, controls and acceleration technology t...
---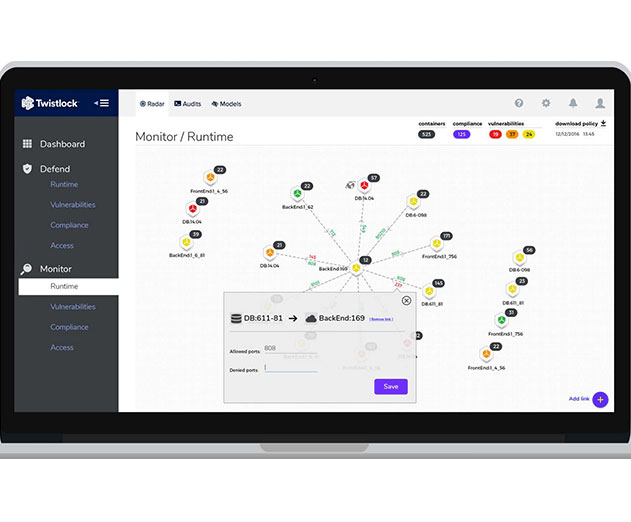 Cloud native app firewall Twistlock 2.1 launches
Monday, July 17, 2017 by Christian Hargrave

Twistlock, a provider of cloud container security solutions, has announced the availability of Twistlock 2.1. The latest release of their flagship product includes a first of its kind cloud native app firewall, vulnerability risk ranking that uses knowledge of an enterprise's unique environment to prioritize what to fix first, a brand new dashboard and integrated secret...
---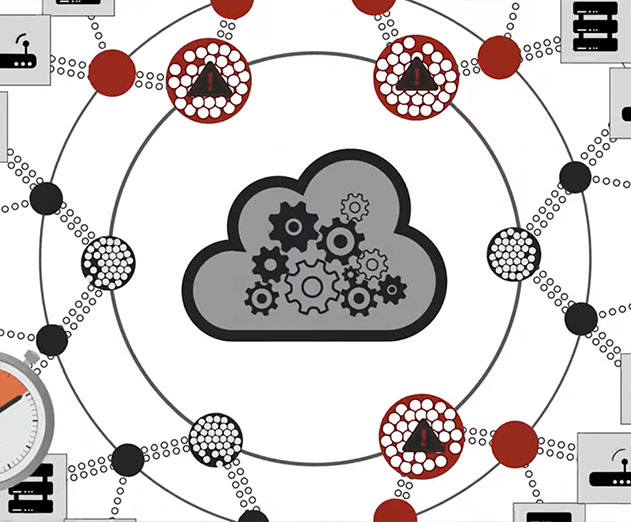 IIoT gets Lightning ML from FogHorn Systems
Monday, July 17, 2017 by Richard Harris

FogHorn Systems has announced the availability of Lightning ML, the newest version of its edge intelligence software platform for the Industrial Internet of Things (IIoT). Lightning ML is an IIoT software platform with integrated machine learning capabilities and universal compatibility across all major IIoT edge systems.Accenture predicts that IIoT can add $14.2 trilli...
---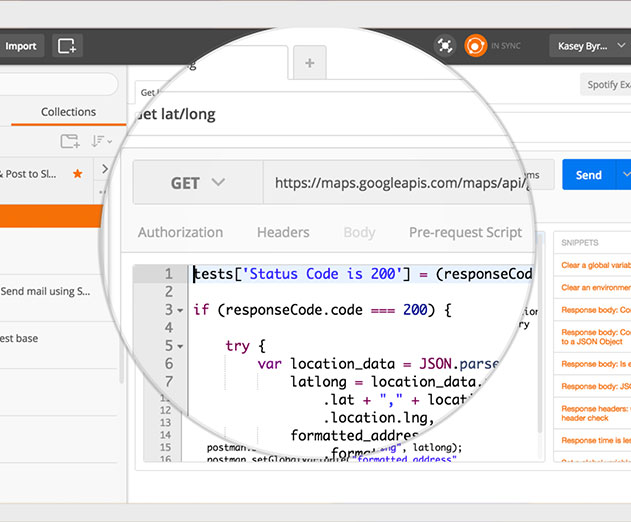 Postman app version 5.0 allows access to popular Postman Pro features
Friday, July 14, 2017 by Christian Hargrave

Postman has announced a major update to its free Postman app, version 5.0. Starting immediately, users of 5.0 will have limited-quantity access to many of the paid features of their Pro offerings, intended to support small and individual development projects.With this product release, all API developers can leverage the full power of Postman, with support at every stage...
---
Open Source Summit North America announces additional keynote speakers
Friday, July 14, 2017 by Richard Harris

The Linux Foundation has announced additional keynote speakers for Open Source Summit North America, taking place September 11-14 in Los Angeles, CA.The Linux Foundation Open Source Summit is the premier open source technical conference in North America, gathering 2,000 developers, operators and community leadership professionals to collaborate, share information and l...
---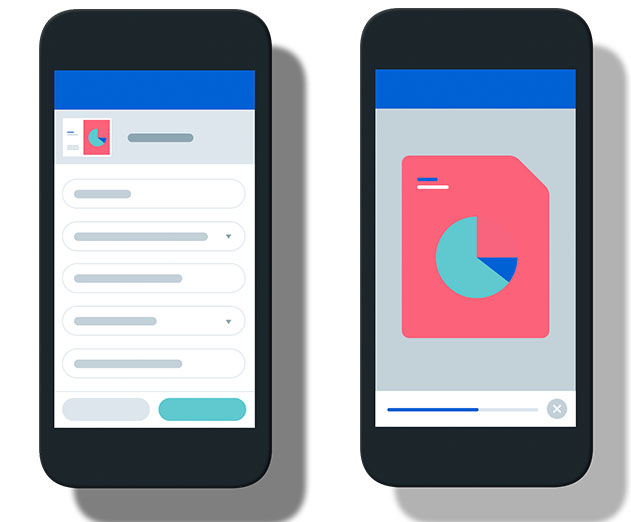 Box Elements for developers powers content experiences in their apps
Friday, July 14, 2017 by Richard Harris

Box, Inc., a cloud content management company, has introduced Box Elements, a new set of tools for businesses of all sizes to bring their content experience into any application built with their Platform. The first set of tools, UI Elements, is generally available and includes four pre-built, customizable components of their user interface. The company also announced th...
---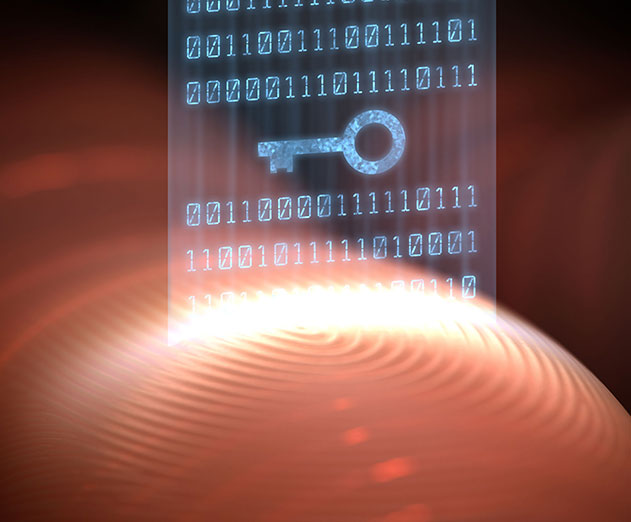 New biometric authentication could be a password killer
Wednesday, July 12, 2017 by Christian Hargrave

Pramati Technologies has announced the ThumbSignIn biometric authentication SaaS platform for mobile and web applications and additionally its certification by the FIDO Alliance. The platform enables enterprises and service providers to deploy strong authentication solutions that reduce reliance on passwords and protect against phishing, man-in-the-middle, and replay at...
---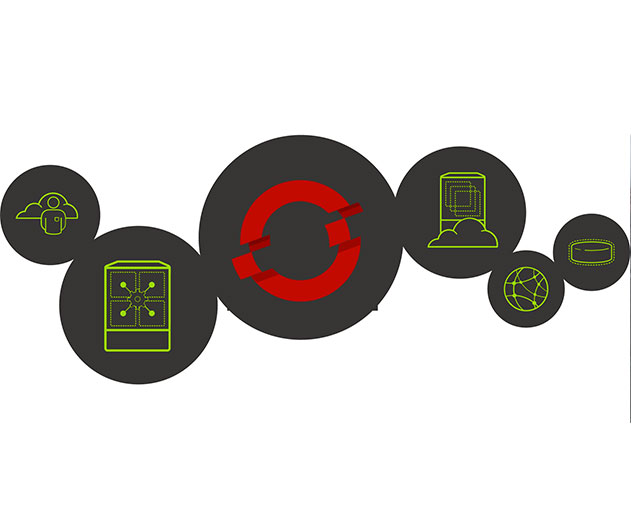 OpenShift Online lets developers deploy and scale public cloud-native apps
Tuesday, July 11, 2017 by Christian Hargrave

Red Hat, Inc. has introduced the next generation of Red Hat OpenShift Online, their open source, container-native, multi-tenant cloud platform. Based on the same Linux container- and Kubernetes-based foundation as the OpenShift Container Platform, OpenShift Online gives developers the ability to quickly and easily build, deploy and scale cloud-native applications in a p...
---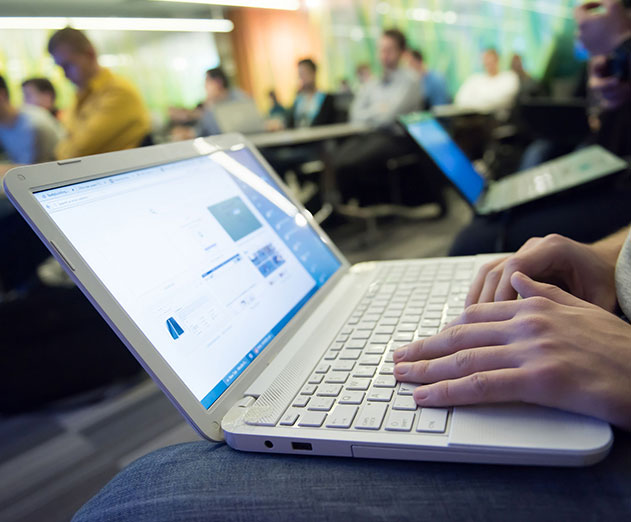 Introduction to Kubernetes from The Linux Foundation released
Monday, July 10, 2017 by Richard Harris

The Linux Foundation, the nonprofit advancing professional open source management for mass collaboration, has announced its newest massive open online course (MOOC) is now available. The free course, LFS158x - Introduction to Kubernetes, is offered through edX, the nonprofit online learning platform founded in 2012 by Harvard University and Massachusetts Institute of T...
---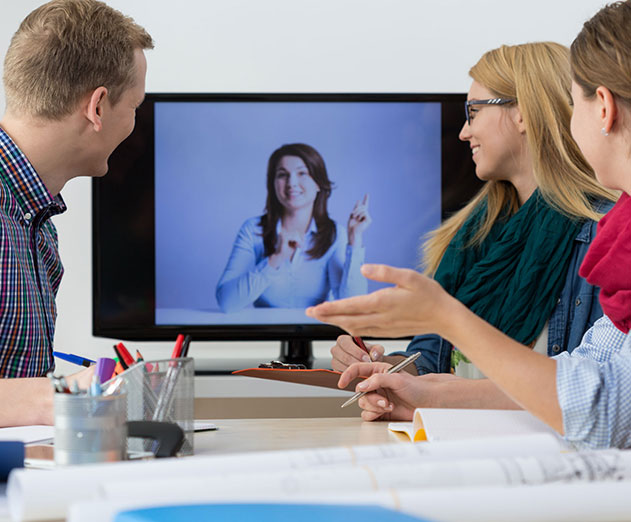 Enghouse Interactive reports 450 contact center deployments on Skype for business
Friday, July 07, 2017 by Michael Haynes

Enghouse Interactive reported that it has successfully completed more than 450 contact center deployments, totaling more than 10,000 active concurrent agents, on Microsoft Skype for Business (SFB), for which the customer interaction solutions company provides a full omni-channel communications experience both on-premise and in the cloud. "Skype for Business continu...
---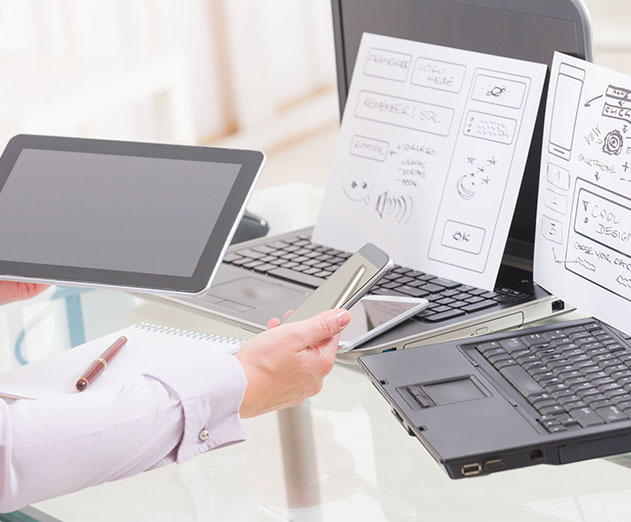 The case for developer platforms as seen by Oracle
Friday, July 07, 2017 by Richard Harris

Developers' lives are getting more challenging than ever. In the past, CIOs would give them the environment they had to work in, and operations was never part of their daily worries. But with the advent of cloud computing and broad adoption of DevOps methodologies, developers are now responsible for thinking about their environment, orchestrating containers, monitoring ...
---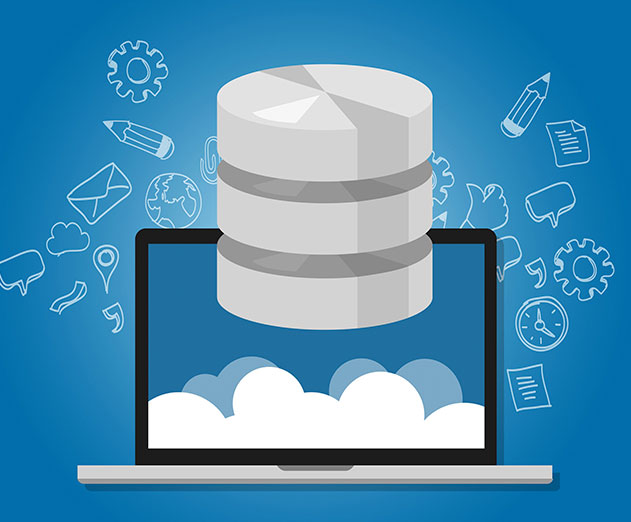 New Actian Zen delivers a nano database footprint solution for IoT
Thursday, July 06, 2017 by Richard Harris

Actian, a hybrid data management, analytics and integration company, has released Actian Zen Embedded database, a multiplatform, embeddable database for developers delivering applications to self-managed, small footprint environments. Actian Zen is suited to meet the needs of software developers and data-driven device manufacturers delivering IoT applications. Appl...
---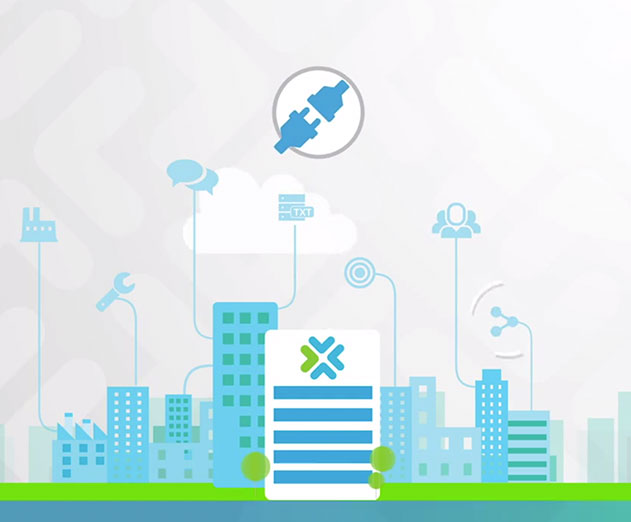 Developers using Scribe get more tools to code faster
Thursday, July 06, 2017 by Christian Hargrave

Scribe Software announced the general availability of the Developer Success Portal, designed to help developers do more with Scribe Online, its integration platform as a service (iPaaS). With the release, it offers a comprehensive resource that enables application and integration developers at enterprises, systems integrators, and SaaS providers to build applications th...
---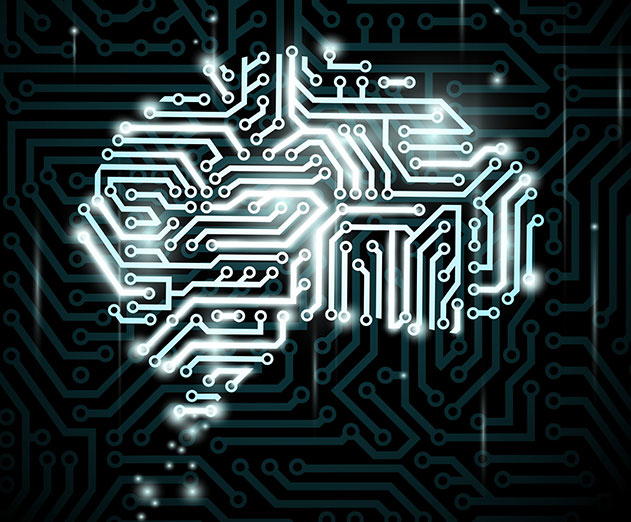 IBM proves commitment to Java and Scala communities
Tuesday, July 04, 2017 by Richard Harris

IBM is announcing a collaborative development initiative with Lightbend, a creator of the Reactive Application Development Platform, to help advance the development of artificial intelligence (AI) and cognitive solutions in the enterprise. The resulting joint solutions will be designed to provide a complete toolchain for Java and Scala developers to easily build and dep...
---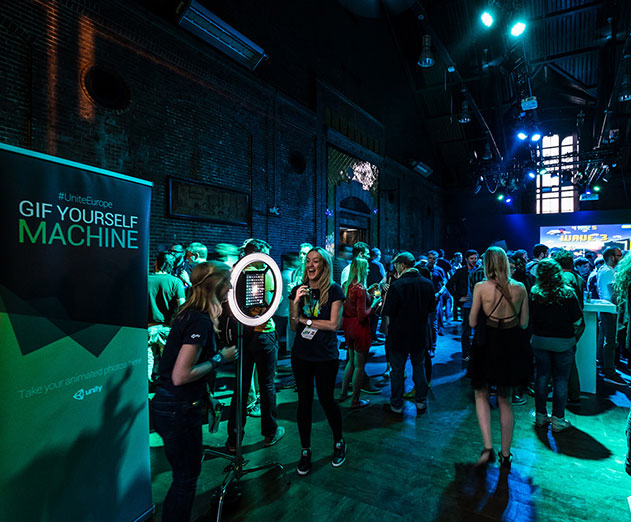 Your Unite Europe 2017 keynote briefing
Monday, July 03, 2017 by Christian Hargrave

Unite Europe 2017, taking place in the beautiful city of Amsterdam, has just kicked off! Over the next two days, artists, developers, teachers, filmmakers, researchers, storytellers and anyone using Unity will come together to talk about what they love most - creating with Unity.The opening keynote has just concluded and several big announcements have came down the pipe...
---
The cloud needs a makeover survey says
Monday, July 03, 2017 by Richard Harris

Fugue, Inc., has released the results of its 2017 State of Cloud Infrastructure Operations Survey. The survey, fielded to over 300 IT operations professionals, executives, and developers, found that most respondents believe that the cloud is not living up to expectations because of compliance and security concerns, unexpected downstream costs, and the glut of cloud mana...
---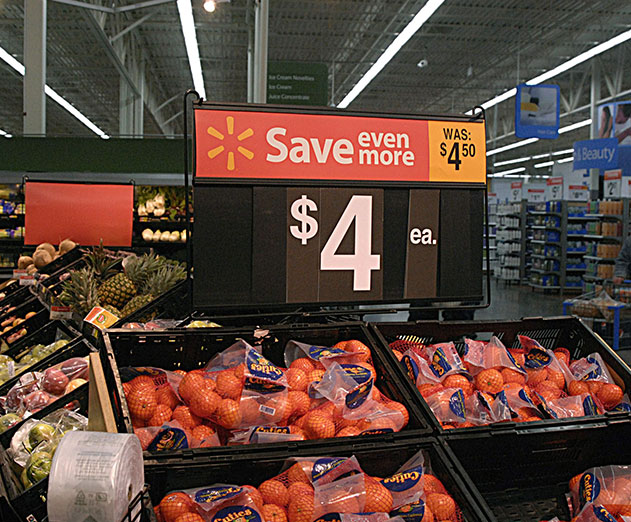 Cin7 releases one click integration with Walmart
Wednesday, June 28, 2017 by Michael Haynes

Cin7, a provider in cloud-based inventory management, has announced it has integrated its product suite with the Walmart Marketplace. The marketplace enables sellers to leverage the power of the worlds largest retailer, with their items appearing on Walmart's website alongside those being sold by Walmart and other marketplace sellers.Walmart Marketplace is an invitation...
---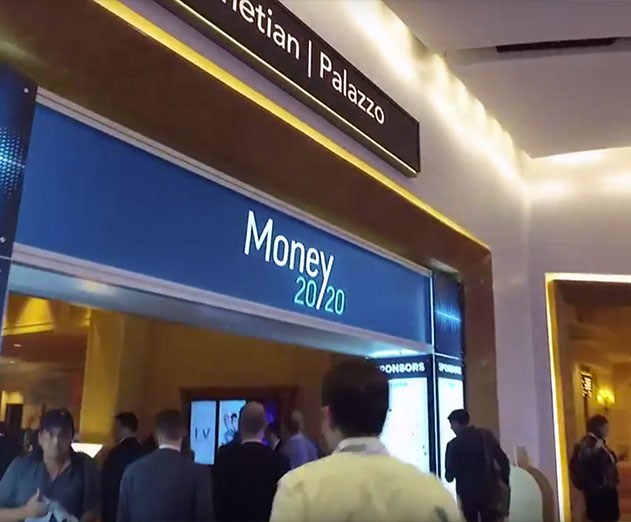 Cloud based POS system comes to AEVI Global Marketplace
Tuesday, June 27, 2017 by Christian Hargrave

At the Money20/20 event, AEVI and Epos Now has announced a partnership to bring customizable, cloud-based Point Of Sale (POS) systems to AEVI's Global Marketplace, a B2B app store for business management. This collaboration will allow merchants to operate their POS system away from their premises, while protecting valuable data, and building a fully customizable and sca...
---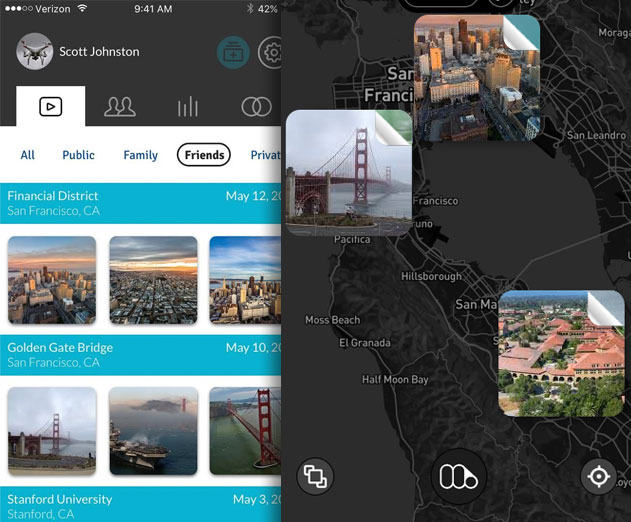 Memery launches a new drone video app called Dragonfly
Tuesday, June 27, 2017 by Richard Harris

Memery a provider of location based video apps, announces the launch of Dragonfly, a complete solution for drone video. While the company has also added Darren Liccardo, former DJI executive and drone technology expert, to its advisory board. Available now on the App Store the launch kicks off the Try Dragonfly in July promotional event. For the next month Dra...
---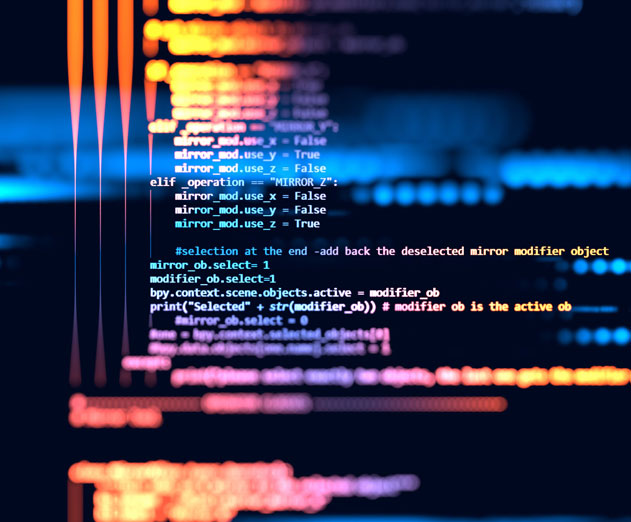 With DevOps security must work differently
Tuesday, June 27, 2017 by Michael Haynes

Because "software is eating the world," as Mark Andreessen famously noted, application security gets harder every day; every line of code written opens organizations to new vulnerabilities and breaches. Furthermore, legacy solutions, such as static analysis, dynamic analysis and web application firewalls have failed to keep pace with Agile and DevOps practices. Teams ne...
---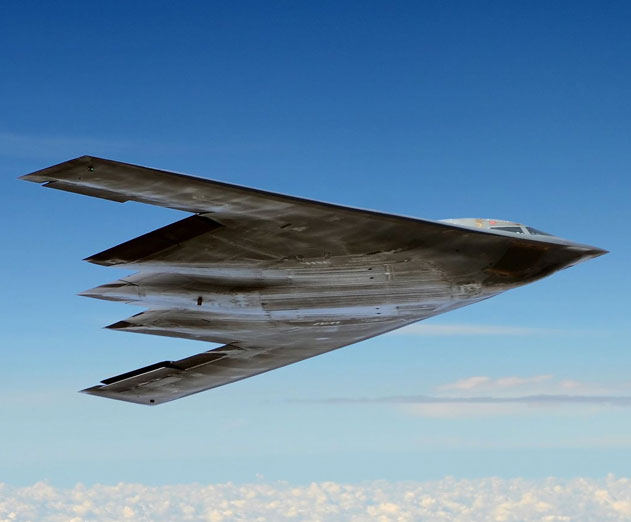 The holistic management of software comes to town from appOrbit
Tuesday, June 27, 2017 by Richard Harris

appOrbit, a company that looks to help accelerate digital transformation, is coming out of stealth and has unveiled its new application platform, which allows customers to automate the moving of enterprise software onto any modern infrastructure. The new platform helps speed up the movement of legacy applications like Siebel and Oracle to any cloud or container infrastr...
---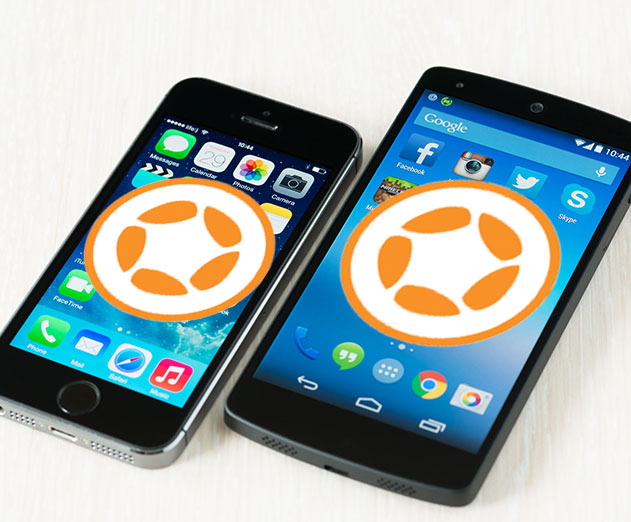 Corona goes free today including enterprise version
Thursday, June 22, 2017 by Richard Harris

Corona Labs​, the creators of a cross-platform app development platform, has announced that the Corona framework will become completely free for app developers starting today. Until now, the Corona development platform existed in two versions: a free core product named Corona SDK and an additional paid option named Corona Enterprise. The Enterprise version allowed...
---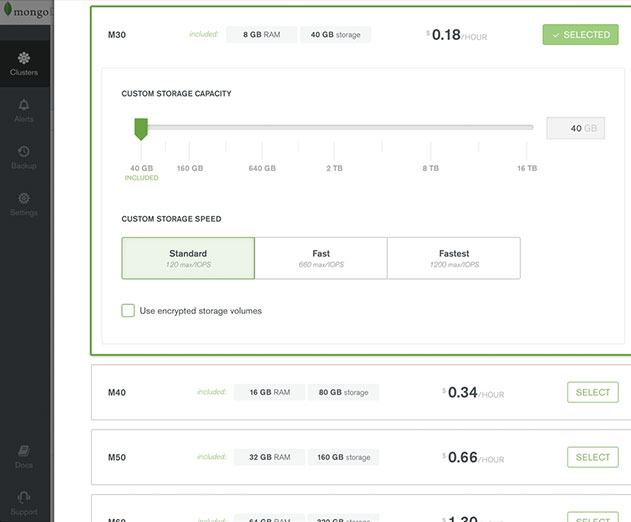 MongoDB Atlas is now available on top cloud platforms
Wednesday, June 21, 2017 by Christian Hargrave

MongoDB has announced that MongoDB Atlas, its cloud database as a service, is now available to users on the top three public cloud platforms. Atlas has extended its availability beyond Amazon Web Services (AWS) to include Google Cloud Platform (GCP) and Microsoft Azure, delivering on its vision of running MongoDB anywhere. The addition of support for Azure and GCP...
---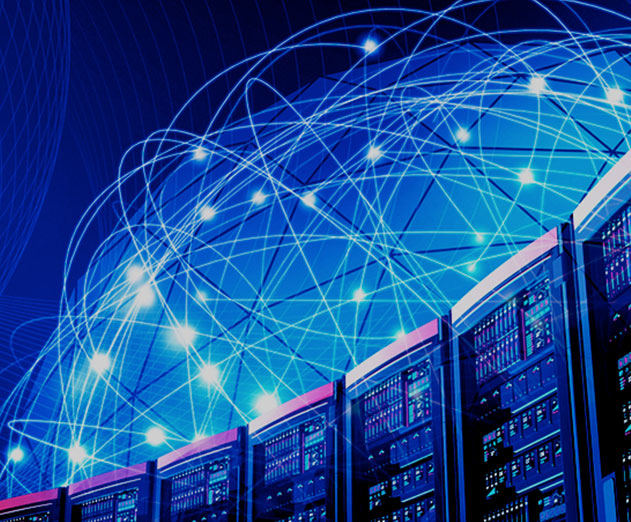 NS1 launches Managed DNS Developer Edition
Wednesday, June 21, 2017 by Michael Haynes

Developers and emerging businesses are often keen to adopt new cloud technologies, yet many of these customers lack access to advanced DNS and traffic management services. To address this gap, NS1 has announced the launch of Managed DNS Developer Edition. NS1's Managed DNS Developer Edition gives developers and emerging small to medium-sized businesses access to t...
---
Personal Financial Wellness API announced at Digital Banking Summit
Wednesday, June 14, 2017 by Michael Haynes

Life and technology are becoming inseparable, with services like Amazon Alexa providing on-demand insights and forward-looking advice through the data we willingly provide to them. When it comes to leveraging that data to guide consumers in achieving financial balance and wellness, however, this type of simple, digital personalized guidance is lacking. This is surprisin...
---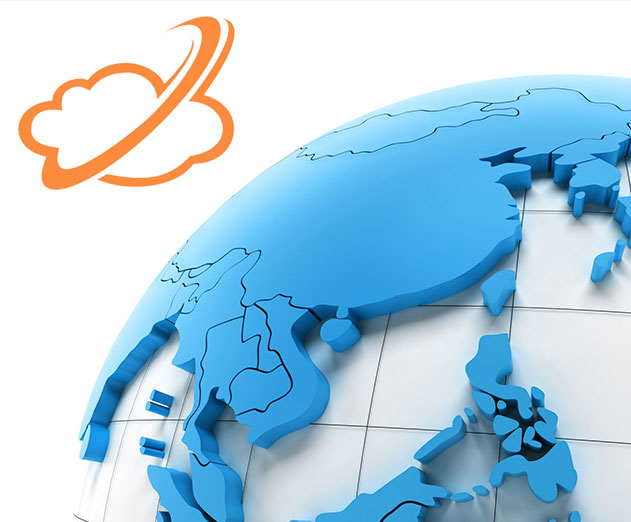 PacketZoom expands its offerings to SEA
Wednesday, June 14, 2017 by Richard Harris

Slow app speeds are a major problem for Southeast Asia, where a recent Digitimes report found that 3G/4G mobile broadband Internet access was expected to reach just 60% in Southeast Asia in 2017, compared to 81% for the United States and more than 90% for countries such as Japan and South Korea. PacketZoom's own Mobile Observatory report also found a high number of netw...
---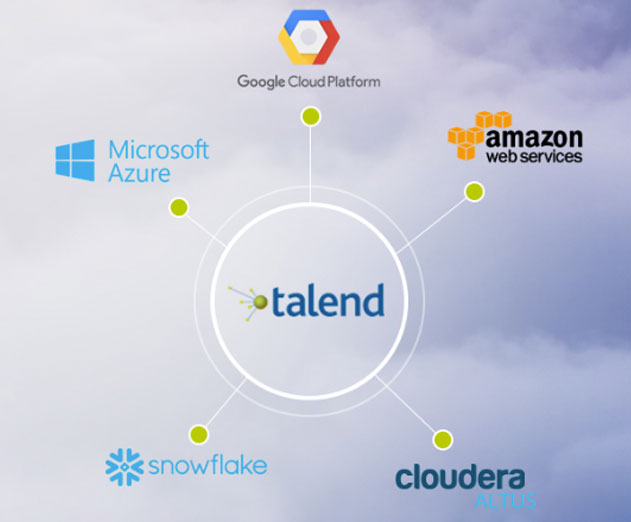 New Talend Summer 2017 update boasts new offerings
Tuesday, June 13, 2017 by Richard Harris

Talend, a cloud and big data integration solutions provider, unveiled a new version of its Data Fabric platform that is optimized to manage cloud and multi-cloud enterprise IT environments. Talend Summer '17 helps manage information across many popular cloud platforms, enabling customers to integrate, cleanse and analyze data to gain a competitive edge.As businesses con...
---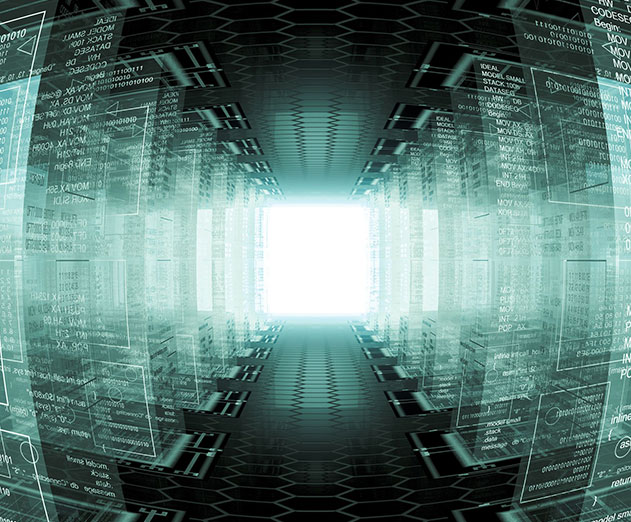 VersaStack gets a new VDI and hybrid cloud capabilities
Tuesday, June 13, 2017 by Christian Hargrave

IBM has announced new Virtual Desktop Infrastructure (VDI) and hybrid cloud capabilities for the VersaStack converged infrastructure solution. VDI can reduce data center costs, streamline troubleshooting, and increase data security for enterprise clients managing hybrid cloud workloads.To address large-scale, high performance VDI workloads and data reduction requirement...
---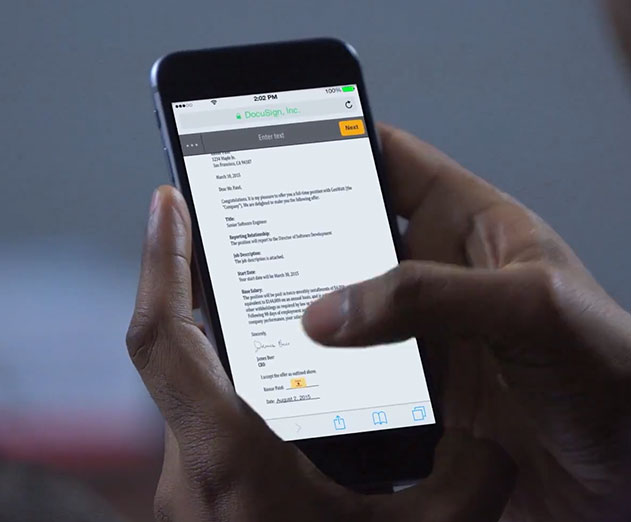 DocuSign talks about embedding eSigning into your app
Monday, June 12, 2017 by Richard Harris

DocuSign, an eSignature startup, has a reported $3 billion valuation, more than 100+ million users, and a client roster that includes Microsoft, Salesforce, LinkedIn and SAP. Here Marie Huwe, the VP of Developer Programs and Evangelism at DocuSign, tells us about their API and how developers have influenced their growth and success to date. ADM: What is your role at Doc...
---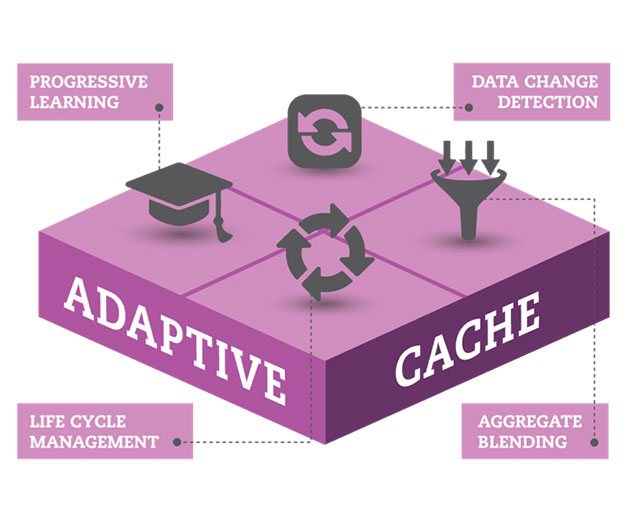 AtScale unveils their new 5.5 platform update
Wednesday, June 07, 2017 by Richard Harris

The adoption of the data lake over the past few years has proven that enterprises want a way to store vast amounts of raw data in its native format until needed for consumption. New database platforms like Hadoop or Google BigQuery have provided affordable solutions to let enterprises store data. However, when this data is not put to use, Data Lakes became Data Swamps. ...
---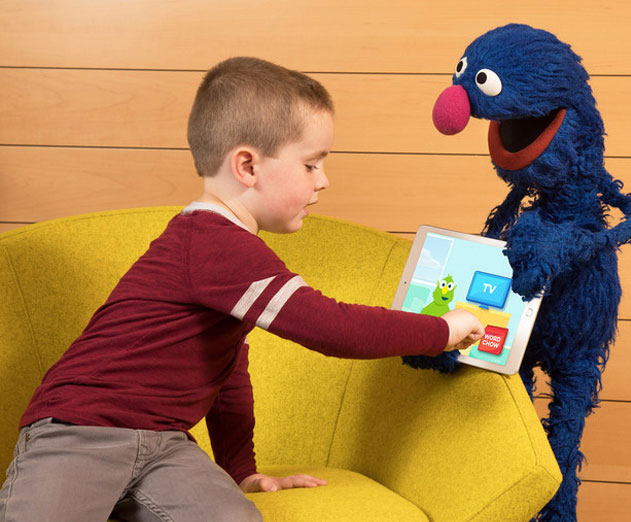 IBM Watson and Sesame Workshop launches AI vocabulary learning app
Tuesday, June 06, 2017 by Richard Harris

IBM and Sesame Workshop have announced that Georgia's Gwinnett County Public Schools, one of the nation's top urban school districts, has completed an initial pilot of the industry's first cognitive vocabulary learning app, built on the IBM and Sesame Intelligent Play and Learning Platform. The new platform, based on IBM Cloud, enables an ecosystem of software developer...
---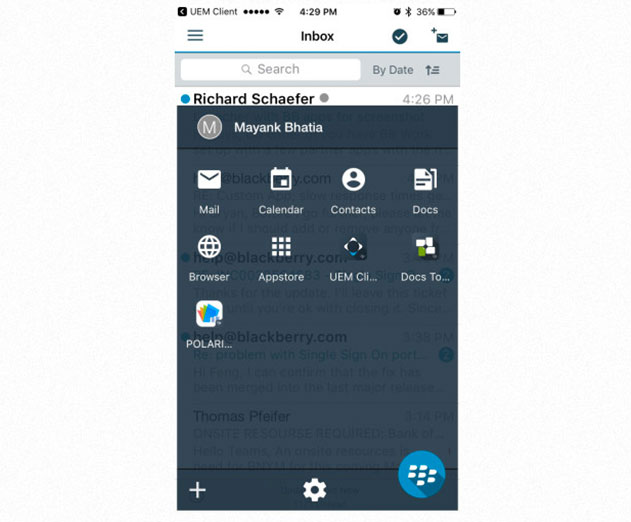 The BlackBerry Dynamics Launcher makes enterprise mobility relevant
Monday, June 05, 2017 by Richard Harris

Appdome, a cloud hub for mobile app integration, has announced the expansion of its automated service for BlackBerry Dynamics to include the BlackBerry Dynamics Launcher. The launcher offers a secure mobile desktop as an overlay to mobile apps, making business apps and tasks easily accessible and actionable in one place. Appdome now allows enterprise users - developers ...
---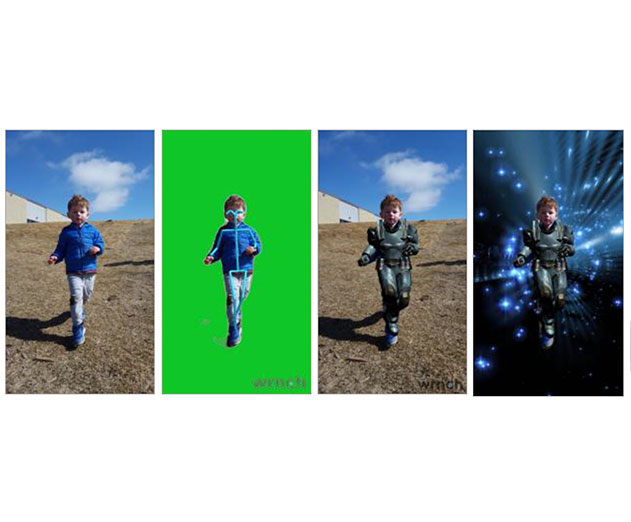 wrnch debuts latest AR tech at Augmented World Expo 2017
Friday, June 02, 2017 by Christian Hargrave

Computer vision start up, wrnch, uses deep learning to turn your smartphone into a motion capture device and find people in the pixels.Motion capture is the process of digitizing human form and movement. Professional motion capture systems have revolutionized movies, video games, VR, sports analytics and clinical medicine. Up until now, motion capture was expensive, lim...
---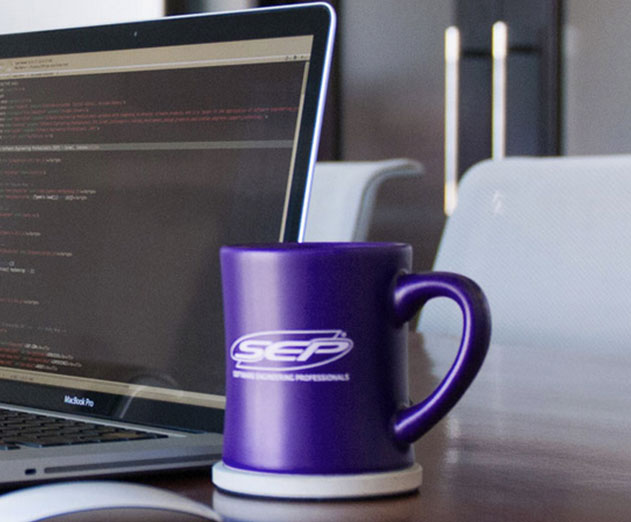 SEP has acquired CardBoard
Tuesday, May 30, 2017 by Christian Hargrave

Carmel-based software product design and development company, Software Engineering Professionals (SEP), has acquired CardBoard, a collaborative design and story mapping tool. The product was previously owned by DevJam, a Minneapolis-based product development company that pragmatically uses agile/lean methods to their customers and clients advantage. The acquisition will...
---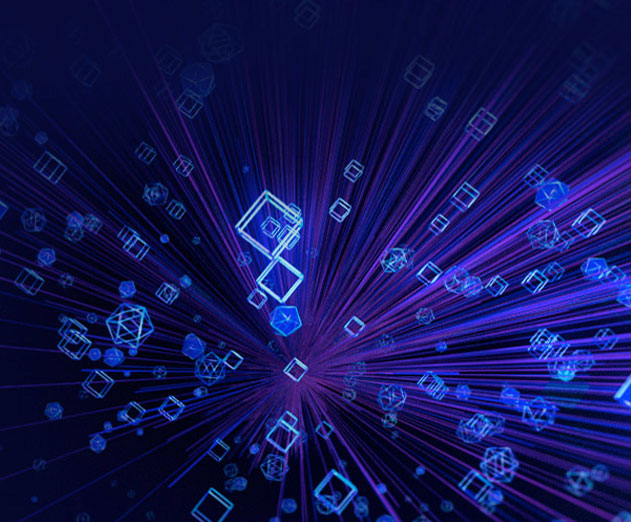 New enterprise cloud platform analyzes unstructured data
Tuesday, May 30, 2017 by Richard Harris

A new version of ABBYY FlexiCapture has been released. The scalable and universal enterprise capture platform enables organizations to automatically classify, extract, validate and direct business critical data from incoming customer communications and operational processes - such as customer requests, queries and transactions. Utilizing a range of automated machine lea...
---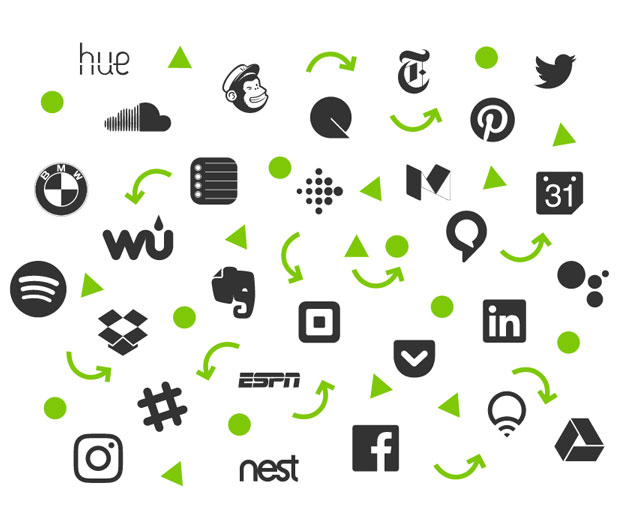 IFTTT releases platform for developers to build and publish applets
Monday, May 29, 2017 by Richard Harris

IFTTT is opening its platform to thousands of individual developers. The new Maker tier will allow anyone who signs up to build and publish Applets by using the tools they unveiled for its partners in November 2016. Makers can build with more than 430 service APIs that are currently on the platform.Before this launch, any user could build new Applets that worked with tw...
---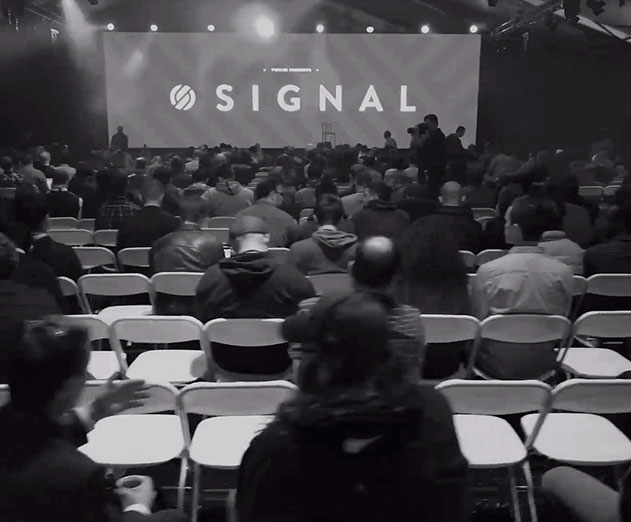 Your SIGNAL 2017 conference briefing
Saturday, May 27, 2017 by Richard Harris

Twilio has a made a whole bunch on announcements at their SIGNAL.2017 conference this year. So if you didn't make it to the conference, here's briefing on some of the major talking points.Twilio launches Functions - A Serverless Environment for Rapidly Building on the Twilio Cloud Communications PlatformFunctions is a serverless environment that empowers developers to f...
---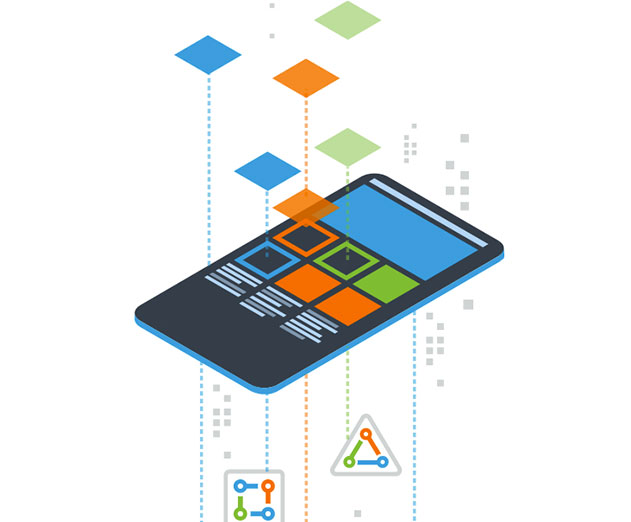 Diebold Nixdorf and Kony form strategic partnership
Friday, May 26, 2017 by Christian Hargrave

Diebold Nixdorf, provider of connected commerce, announced a strategic partnership with Kony, Inc., an enterprise mobility and application company, to offer white label mobile application solutions for financial institutions and retailers. The next generation mobile application suite - DN Mobile - will enable a unified and highly personalized experience by leveraging cr...
---
Glitch for Platforms launches to help Glitch developers
Thursday, May 25, 2017 by Christian Hargrave

Fog Creek Software has launched Glitch for Platforms, a collection of tools that helps Developer Relations teams.Glitch for Platforms allows Developer Relations teams to leverage the power of Glitch and provide sample apps to kickstart developers building on top of their APIs. There is a range of free and paid-for tools, which they can use to create unlimited sample pro...
---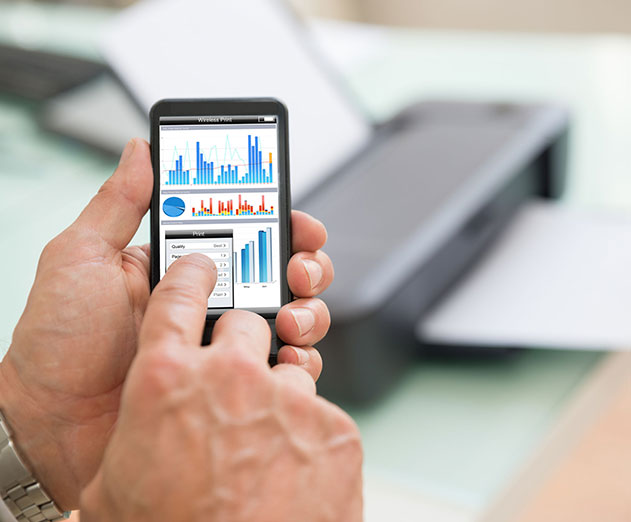 Get mobile printing up and running: What CIOs need to know
Wednesday, May 24, 2017 by Brent Richtsmeier

Enterprise workplace infrastructure is changing. Gartner found that total mobile sales into the enterprise globally are greater than 200,000 per year, while PCs are half that. The PC installed base has been on a steady decline since 2014, while the mobile installed base is on the rise - meaning mobile is set to surpass the PC installed base in 2017.However, even as more...
---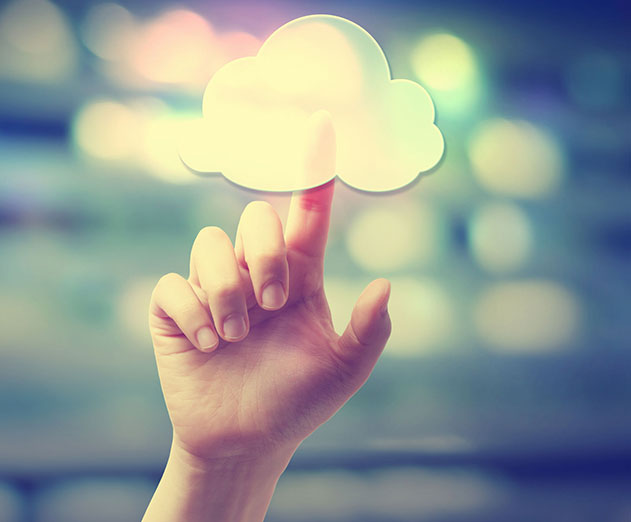 Tech decision makers double down on cloud adoption says new index
Tuesday, May 23, 2017 by Christian Hargrave

The large majority of technology decision makers (84 percent) say their organizations invested in cloud services in 2016. The adoption of cloud services in 2016 is a mirror image of the planned cloud investments expressed in last year's report. According to Insight's 2017 Intelligent Technology Index report, "As IT leaders make decisions and arrangements to straddl...
---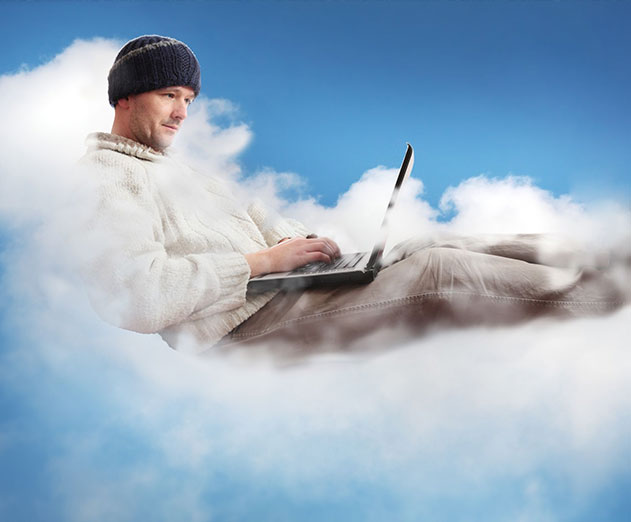 The cloud is changing under our nose according to Packet
Tuesday, May 23, 2017 by Richard Harris

We recently sat down with Zac Smith, CEO of Packet to talk about the challenges with existing cloud and infrastructure solutions for the modern app developer. As new and emerging technologies and consumer experiences including IoT, virtual/augmented reality, mobile gaming, drones, and autonomous cars become more common, developers building apps to power these things wil...
---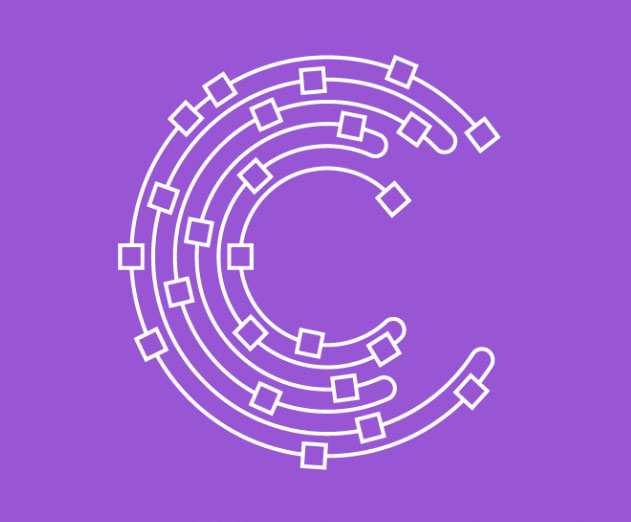 IBM launches Blockchain Founder Accelerator
Friday, May 19, 2017 by Richard Harris

IBM has announced the IBM Blockchain Founder Accelerator to help enterprises and enterprise developers take blockchain networks into production faster. The accelerator is the first program available that provides expertise and support across the technology, legal and business considerations of establishing new blockchain networks. Enterprises can join to gain exclusive ...
---
Software's breakout moment is here says Battery's Neeraj Agrawal
Friday, May 19, 2017 by Christian Hargrave

Software - particularly cloud-based technology, is now creating roughly $1.4 trillion in economic value in the U.S. and is poised to grow even more, particularly as non-tech companies transform themselves into software businesses, according to a new report released today by global investment firm Battery Ventures. The figure represents nearly eight percent of U.S. GDP.T...
---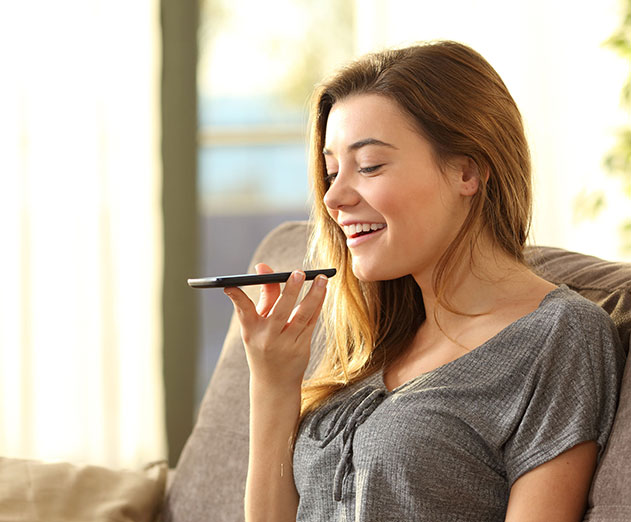 Why you should add voice and intelligence to your apps
Friday, May 19, 2017 by Richard Harris

SoundHound Inc. is a voice-enabled AI and conversational intelligence provider that has turned sound (voice, music, and more) into understanding and actionable meaning, enabling humans to interact with the things around them in the same way we interact with each other: by speaking naturally to mobile phones, cars, TVs, music speakers, and every other part of the emergin...
---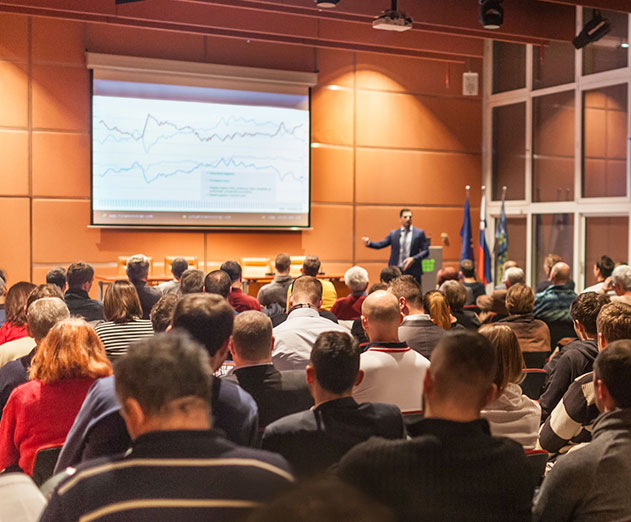 Renesas to demonstrate IoT Sandbox at IoT World 2017
Thursday, May 18, 2017 by Christian Hargrave

Renesas Electronics America Inc., a supplier of semiconductor solutions, announced that they has expanded their IoT Sandbox to shorten the prototyping process for Internet of Things (IoT) design and to simplify the path to production for small- to large-sized companies developing IoT solutions.In collaboration with Bug Labs, Medium One, and Seeed Studio, Renesas has bro...
---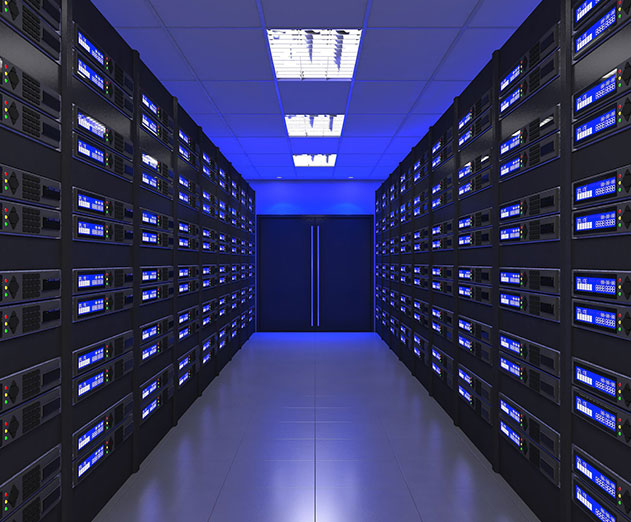 IBM POWER and Nutanix Software bringing new workloads to hyperconverged deployments
Wednesday, May 17, 2017 by Michael Haynes

In the technology landscape, processing real-time information is necessary but not sufficient. Being able to react in real-time used to give enterprises a competitive advantage, but this approach no longer guarantees happy customers. The value has now migrated to the ability to rapidly gather large amounts of data, quickly crunch and predict what's likely to happen next...
---
Samsung has new ARTIK smart IoT platform products
Wednesday, May 17, 2017 by Richard Harris

Samsung Electronics Co. Ltd. has announced new their new ARTIK Smart IoT platform products that will help companies get to market faster with more secure offerings and bring IoT another step closer to Samsung's vision of intelligent things.The SAMSUNG ARTIK platform includes new end-to-end enterprise-grade security enhancements, and now enables easy-to-use, secure servi...
---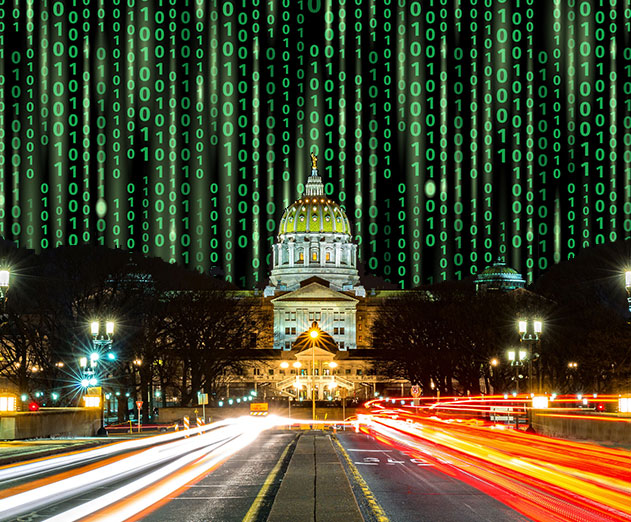 A DevOps framework for federal customers
Wednesday, May 17, 2017 by Christian Hargrave

Last Thursday, President Trump signed an executive order designed to strengthen the cybersecurity of federal networks including moving all federal IT systems to the cloud. The executive order also calls for effective risk management, which includes requiring planning so that maintenance, improvements and modernization occur in a coordinated way and with appropriate regu...
---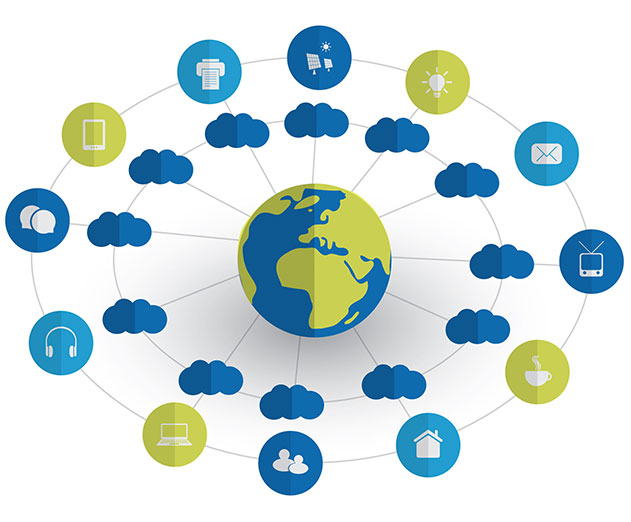 Google releases new Cloud IoT Core service
Wednesday, May 17, 2017 by Richard Harris

Google Cloud Platform (GCP) has released their new service called Google Cloud IoT Core. Cloud IoT Core makes it easy for you to securely connect your globally distributed devices to GCP, centrally manage them, and build rich applications by integrating with our data analytics services.When used as part of a broader Cloud IoT solution, Cloud IoT Core gives you access to...
---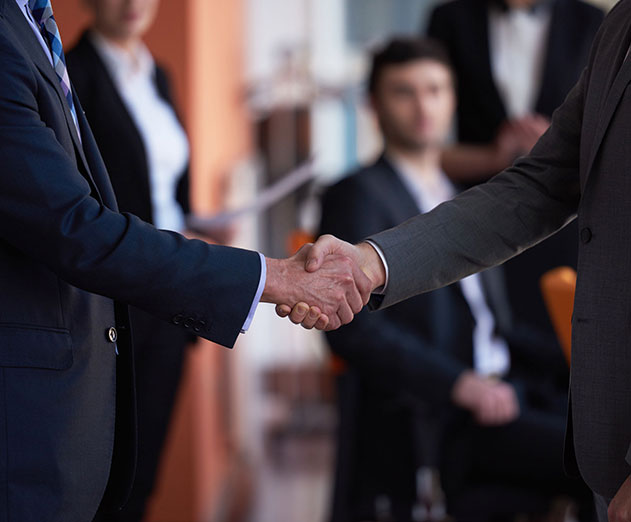 Accellion and PacketZoom form a development partnership
Tuesday, May 16, 2017 by Christian Hargrave

As enterprise content continues to increase in size, spurred in part by the emergence of richer content types including high resolution images and video, a growing mobile workforce will place demands on file sharing applications to deliver content quickly. Documents, spreadsheets, presentations, images, videos and other file formats can range from several megabytes to g...
---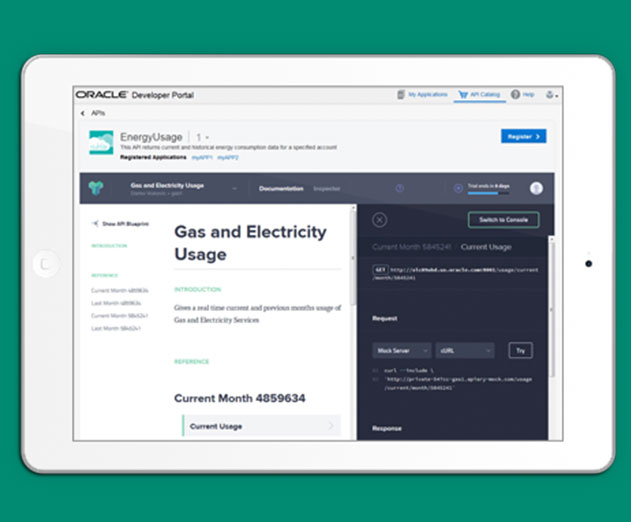 Oracle releases their API Platform Cloud Service
Monday, May 15, 2017 by Richard Harris

Oracle is expanding their Cloud Platform's integration offerings with the availability of their API Platform Cloud Service. Bringing together API-first design and governance capabilities from recently acquired Apiary and API management from Oracle, the new cloud service delivers end-to-end capabilities for designing, prototyping, documenting, testing, and managing the p...
---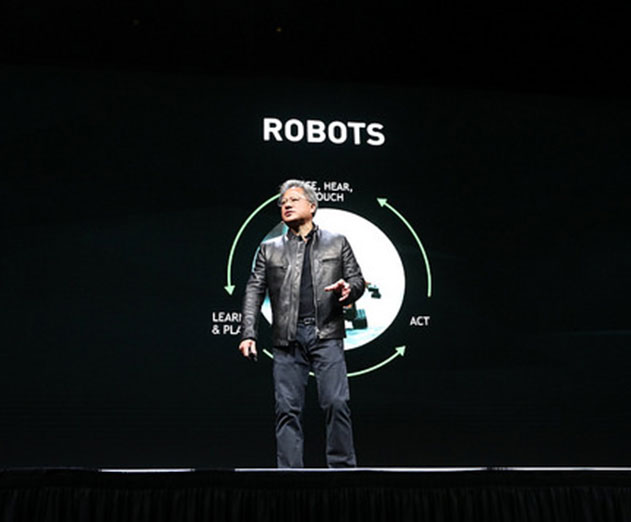 Everything you need to know about GPU Technology Conference
Friday, May 12, 2017 by Richard Harris

Everyone is having a great time this year at NVIDIA's GPU Technology Conference, so if you don't make it this year, there is always next year. The major topic this year that has stood out from the rest has to be Artificial Intelligence. As the cutting edge of AI technology gets closer to making better faster smarter mechanical beings, computer processing speeds too must...
---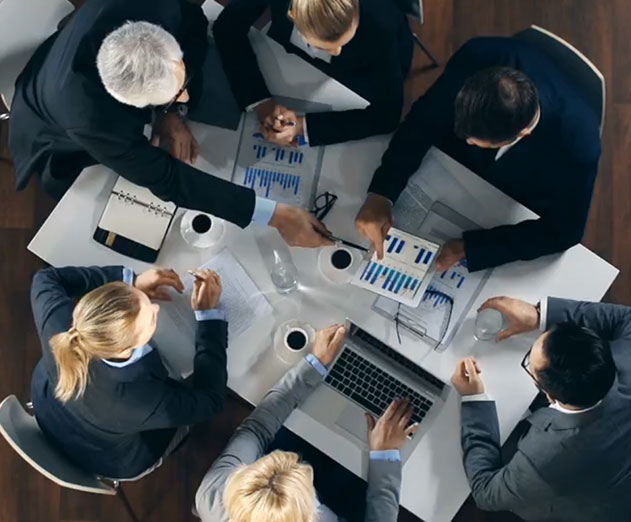 Brainshark Labs released at Microsoft Build 2017
Thursday, May 11, 2017 by Richard Harris

Brainshark, Inc., delivering SaaS-based sales enablement and readiness solutions, has announced the launch of Brainshark Labs, its incubator for research and innovation, at Microsoft Build 2017, held May 10-12 in Seattle. They will share how they are integrating Microsoft's Cognitive Services and HoloLens mixed-reality simulation technology to transform how salespeople ...
---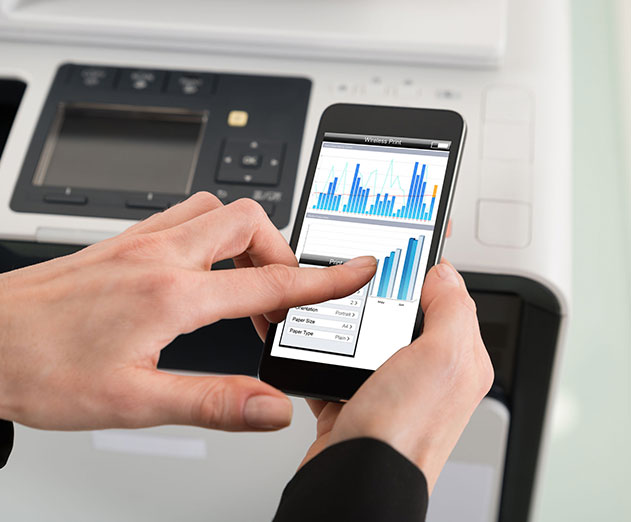 Demand for mobile print solutions are on the rise
Thursday, May 11, 2017 by Christoph Schell

Understanding the opportunity for mobile printing in the workplace first requires rejecting the notion that the enterprise has abandoned much of its need for printing and paper records. Digital forms and workflows may be reducing the amount of paperwork, yet many organizations still rely on hard-copy contracts, government forms and reports to support business processes ...
---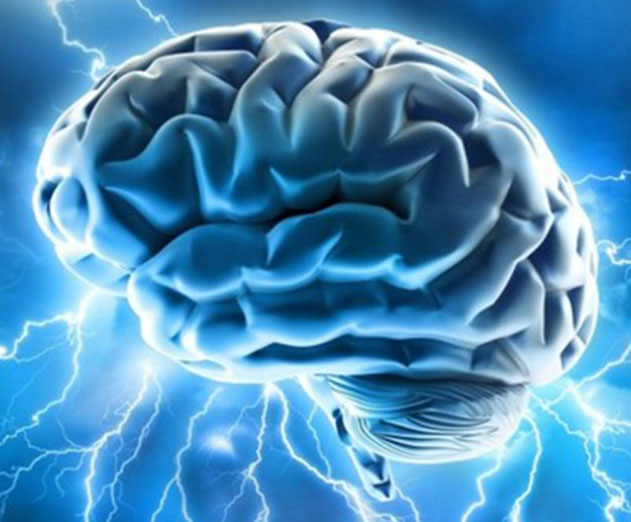 NVIDIA's Deep Learning Institute to expand its educational offerings
Wednesday, May 10, 2017 by Christian Hargrave

To meet surging demand for expertise in the field of AI, NVIDIA announced that it plans to train 100,000 developers this year - a tenfold increase over 2016 - through the Deep Learning Institute.Analyst firm IDC estimates that 80 percent of all applications will have an AI component by 2020. The NVIDIA Deep Learning Institute provides developers, data scientists and res...
---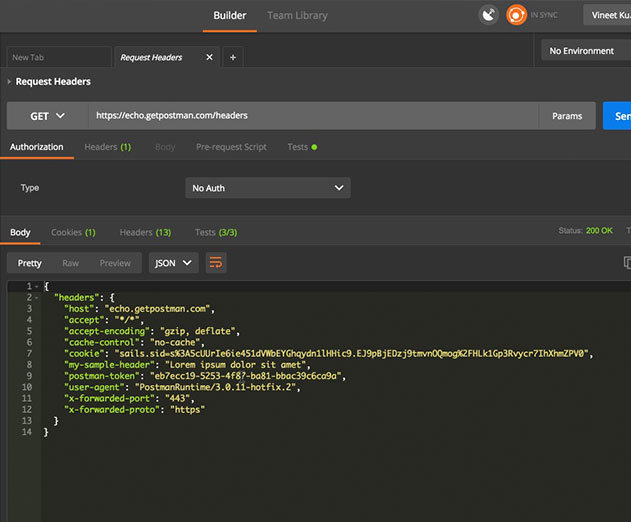 Developer keyboard shortcuts that increase productivity in Postman
Tuesday, May 09, 2017 by Christian Hargrave

Editor's Note: Guest submission by Postman, an API tool developerKeyboard usability is usually high on the priority list for any dev tool. For most developers, it's a more efficient input method, requiring minimum movement and effort compared to a mouse or any other pointing device. It also saves time, and for repetitive / well-frequented tasks, this can bring about a h...
---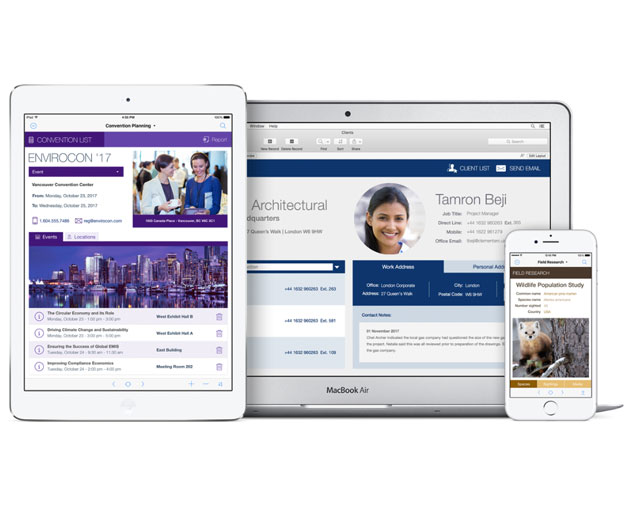 FileMaker updates to version 16 and packs a punch
Tuesday, May 09, 2017 by Richard Harris

FileMaker, Inc. announced the release of the FileMaker 16 Platform, the latest version of its custom app platform. Their platform includes everything needed to create, share, and run custom apps for business teams. This simplifies and accelerates the design and delivery of custom apps for mobile, cloud and on-premises deployments. The FileMaker 16 Platform packs powerfu...
---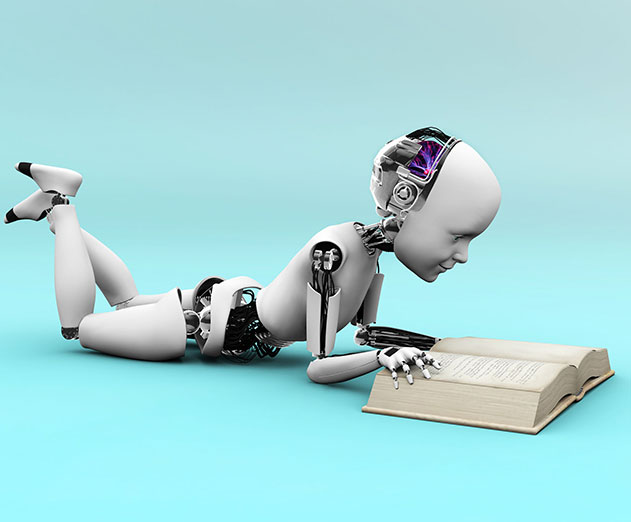 Fuzzy Logix partners up with Kinetica to provide better analytics
Monday, May 08, 2017 by Richard Harris

Fuzzy Logix, Inc., provider of in-database analytics, and Kinetica, provider of a GPU-accelerated database, is announcing a partnership to offer a joint solution that will allow customers of both companies to leverage "high performing advanced analytics with acceleration of 100-500x on 1/10th the hardware over CPU-only based solutions." The joint solution will initially...
---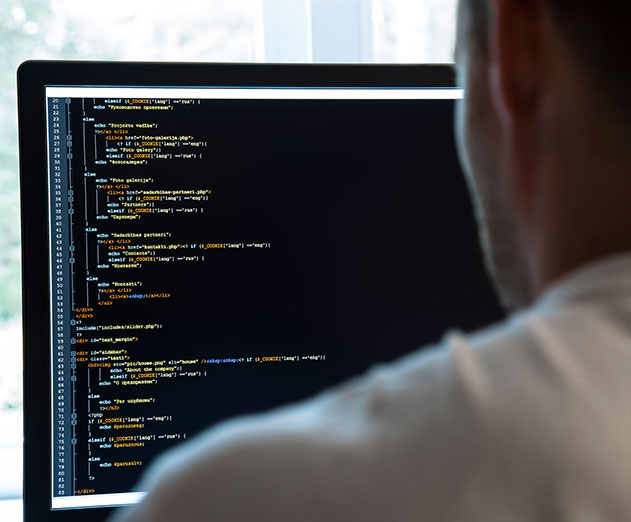 Improve mobile app security by turning it into code
Monday, May 08, 2017 by Jeff Williams

Why is application security such a pain? One of the hard problems with application security is that there are a zillion different ways that things can go wrong. Far more than any one person can be expert in. It's unfair to think that a software developer, who is already supposed to be expert in all the latest software languages, frameworks and best practices, should als...
---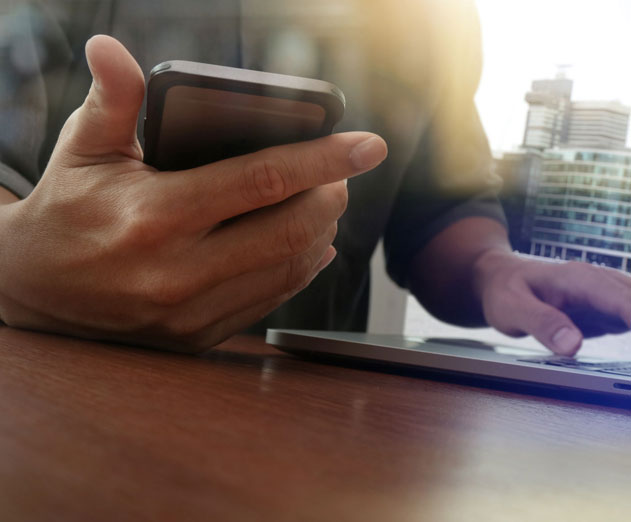 The hottest skills needed in the freelance job market to get hired
Thursday, May 04, 2017 by Michael Haynes

Upwork has released its newest quarterly index of the hottest skills in the U.S. freelance job market. The Upwork Skills Index ranks the site's 20 fastest-growing skills and is part of a quarterly series that sheds light on new and emerging skills freelancers are providing. According to a recent report, nearly half (49%) of hiring managers use freelancers to access skil...
---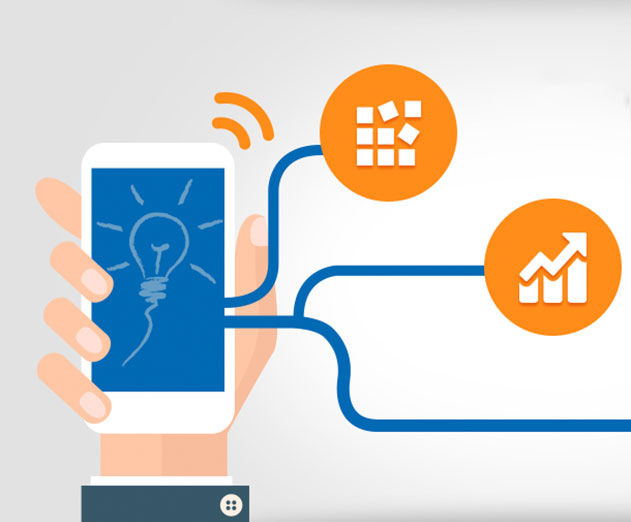 mTraction TVSync looks to expand into TV marketing
Thursday, May 04, 2017 by Christian Hargrave

mTraction TVSync was launched by Affle in partnership with the newly launched full-service mobile marketing and technology agency IPG Mediabrands Ansible in Indonesia. In the next phase of expansion, IPG Mediabrands & Affle would be taking this proposition and partnership across the APAC region. mTraction is used to track real-time TV commercials and sync digital ad...
---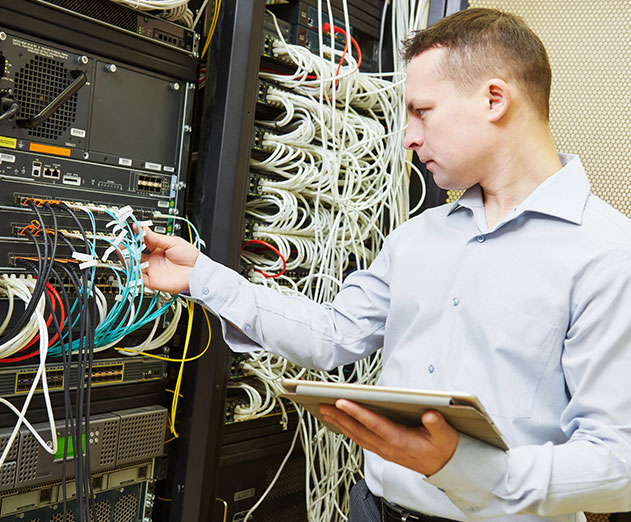 Red Hat and Avi Networks join forces to automate the enterprise app lifecycle
Wednesday, May 03, 2017 by Christian Hargrave

Avi Networks has collaborated with Red Hat to simplify and automate the enterprise application development and deployment lifecycle. Through the collaboration, Avi Networks and Red Hat integrated technologies to give enterprises the combined power of a container application platform, IT automation, software load balancing, and container networking services. With the con...
---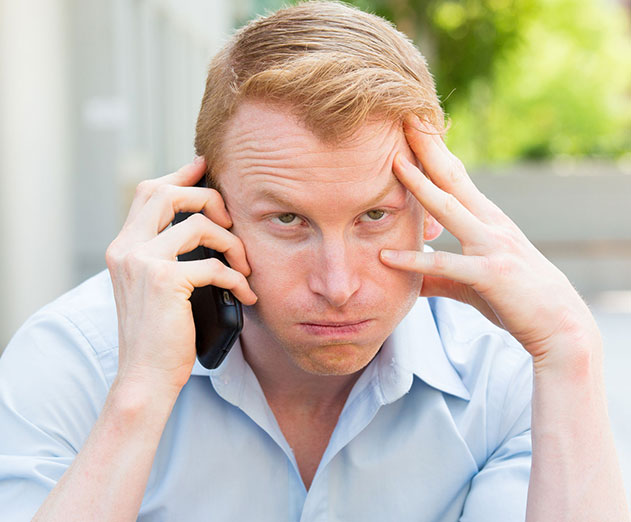 Monetizing apps without alienating users: A chat with Receptiv
Wednesday, May 03, 2017 by Richard Harris

We recently sat down with Receptiv, the company formerly known as MediaBrix, to learn more about how they work with app developers monetize their products. Receptiv is an in-app mobile video ad platform that connects brands to app users to increase ad performance. Founded as MediaBrix in 2011 and named an Adweek Top Mobile Innovator, they are available via both programm...
---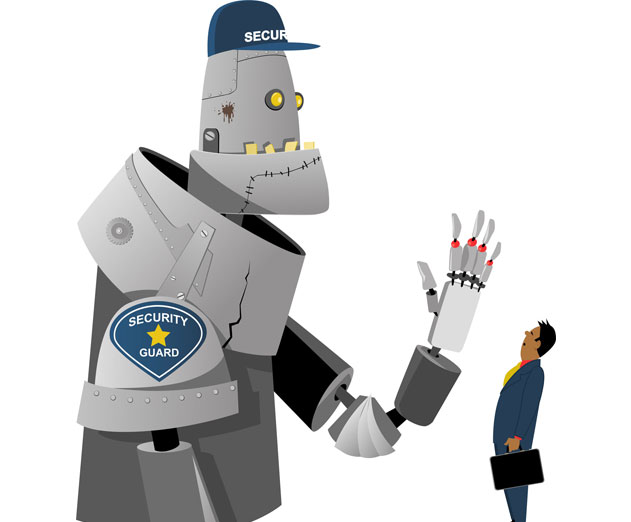 Instart Logic brings Helios AI-Driven security out into the open
Friday, April 28, 2017 by Michael Haynes

In ancient mythology, Helios was the Greek god of the sun streaking across the heavens in a chariot shining much-needed light onto a dark and dangerous world. That's exactly what Instart Logic, is doing with their latest announcement of Helios - "using artificial intelligence to illuminate and solve today's most challenging digital security issues."Web application attac...
---
TrulyHandsfree technology updates its embedded AI
Friday, April 28, 2017 by Richard Harris

Introduced in 2009, TrulyHandsfree began offering an embedded small vocabulary speech recognition system to feature an always-listening wake word. Now, Sensory, a Silicon Valley-based company focused on improving UX and security of consumer electronics through embedded AI technologies, is announcing they will be making significant updates to the embedded AI in its Truly...
---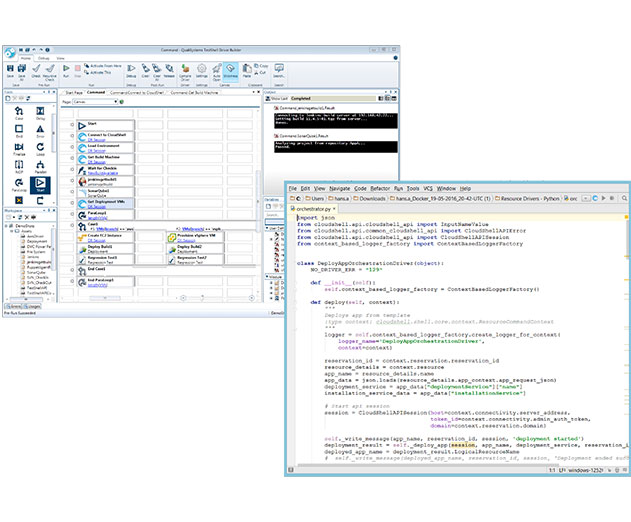 Quali's CloudShell version 8 is now generally availability
Friday, April 28, 2017 by Christian Hargrave

OpenStack adoption in enterprises is becoming increasingly embraced as revenues grow at 35% CAGR, according to 451 Research. Adoption of OpenStack is increasing among organizations with over 1,000 employees both with on-premise and hosted OpenStack deployments. The 451 Research team predicts a growing number of use-cases across enterprise and service provider deployment...
---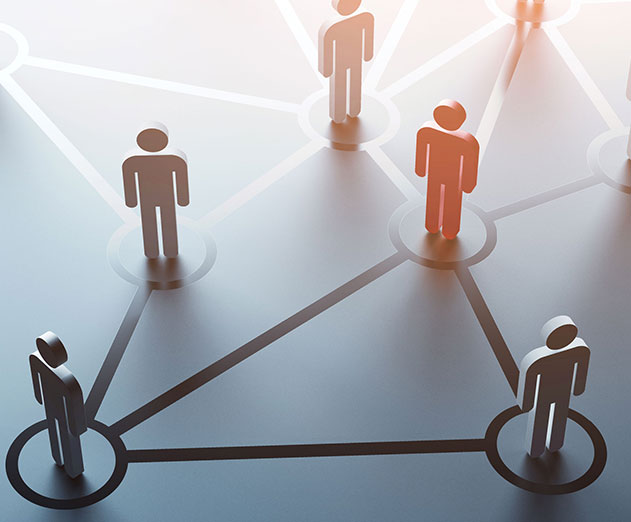 BICS enters agreement to acquire TeleSign
Wednesday, April 26, 2017 by Richard Harris

BICS, a provider of international wholesale connectivity and interoperability services, has announced it has entered a definitive agreement to acquire privately held TeleSign Corporation, a United States company active in the provision of authentication and mobile identity services to Internet and digital service providers, for $230 million. The acquisition will create ...
---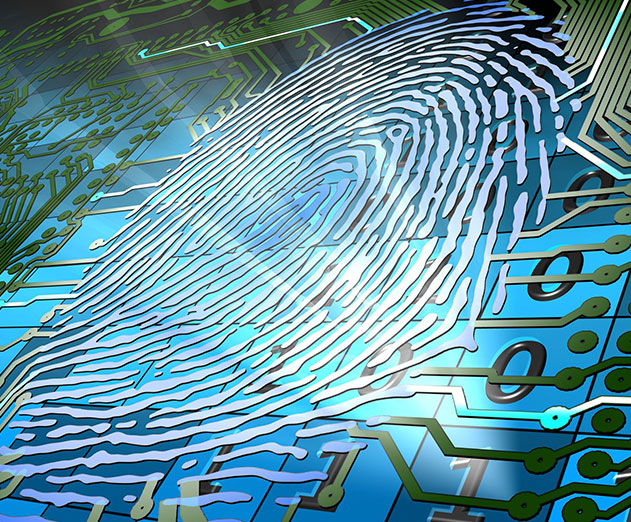 Biometric authentication for your apps from Appdome and BehavioSec
Wednesday, April 26, 2017 by Michael Haynes

Appdome, a cloud service that automates mobile integration by fusing new services to mobile apps, is partnering up with biometric authentication technology company, BehavioSec. Appdome for BehavioSec now enables mobile developers and mobility professionals (such as mobile fraud, IT, or Security groups) to rapidly integrate advanced biometric and behavior based authentic...
---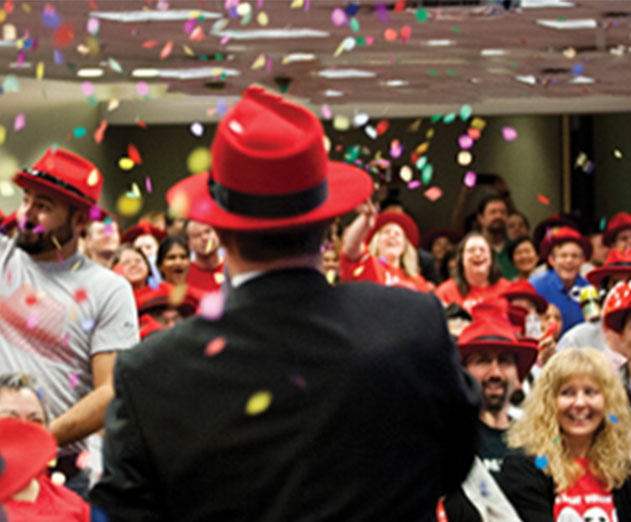 Catching up with Red Hat Mobile to talk about low code in the enterprise
Tuesday, April 25, 2017 by Richard Harris

Low code is a movement that has emerged in the marketplace in recent times, not only for mobile but also for business process management (BPM) and other application development areas. What company can resist the pull of low-cost and relatively fast development times? Especially when it's as simple as a drag and drop gesture away. So it's not surprising that many big nam...
---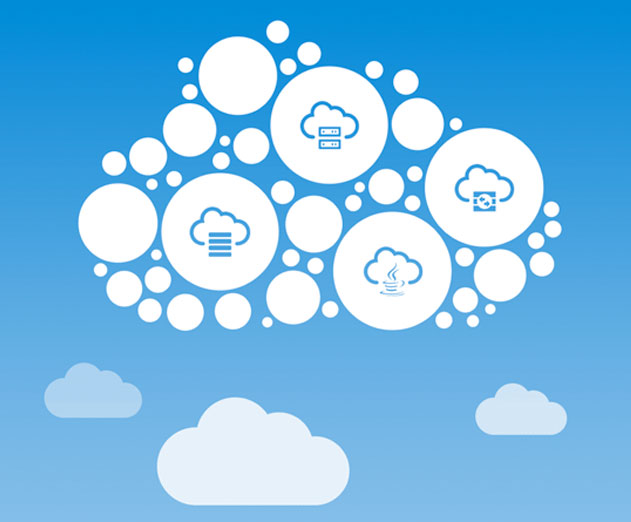 Oracle brings database and tools to Docker store
Friday, April 21, 2017 by Christian Hargrave

Oracle announce that it is collaborating with Docker to release its flagship databases, middleware and developer tools into the Docker Store marketplace via the Docker Certification Program. Together, Oracle and Docker want to enable developers to quickly build cloud-native applications using Docker Enterprise Edition as their container platform. The Docker Certificatio...
---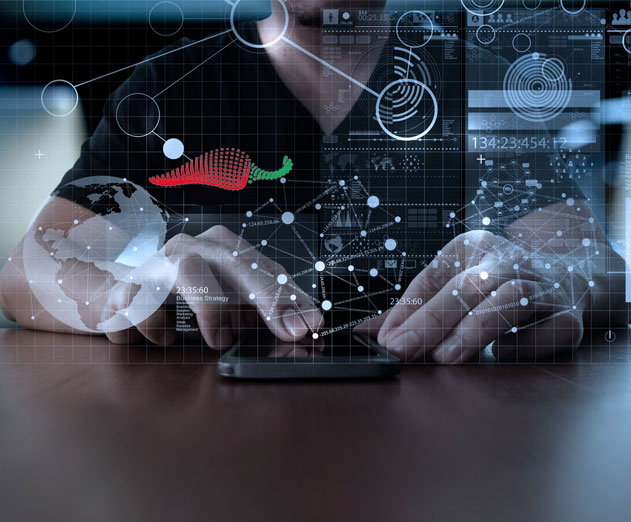 DevOps for Big Data with Pepperdata
Wednesday, April 19, 2017 by Richard Harris

Despite huge investments in big data applications, there's still a bottleneck as developers and operators try to find effective and efficient ways to adjust and correct their big data applications' code. As a result, companies deploying applications suffer from decreased developer productivity and cluster efficiency - a critical flaw to keep up with today's big data inf...
---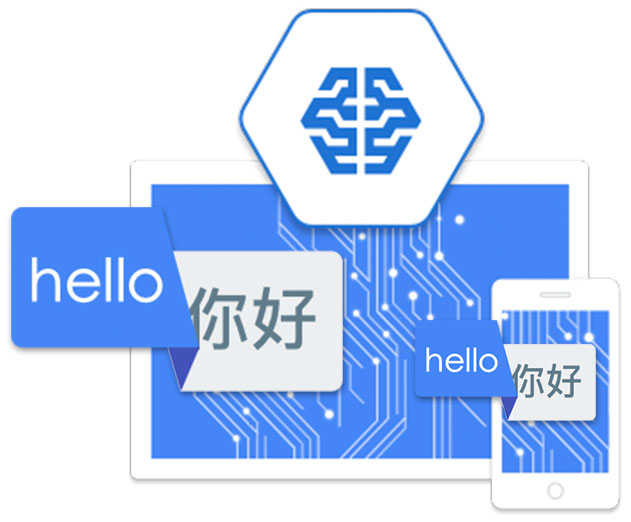 Google Machine Learning auto-translation included in Collavate 3.9.1
Tuesday, April 18, 2017 by Christian Hargrave

Collavate, Inc. has released Collavate version 3.9.1. The upgraded version includes improvements to enhance the use of their platform - an original Cloud-based document management and workflow processing solution with security for personal Gmail and Google G Suite. This update includes website widgets, a fully-functional task master, an auto-translating feature and a ne...
---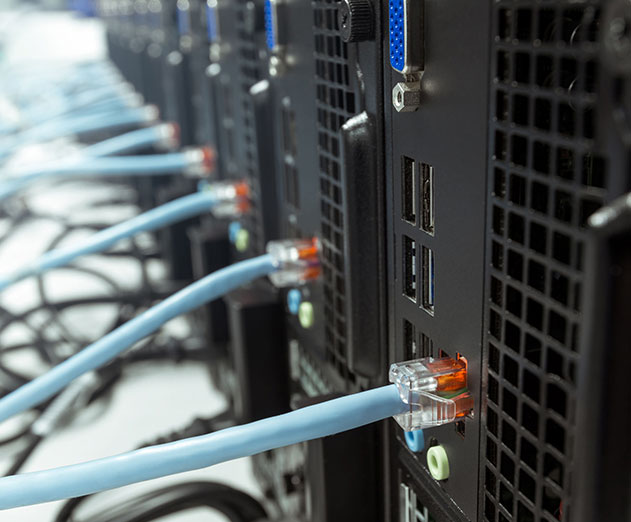 HPE containerizes their ITOps management software
Tuesday, April 18, 2017 by Richard Harris

Hewlett Packard Enterprise Software launched new containerized versions of its HPE IT Operations Management (ITOM) offerings. These suites - Hybrid Cloud Management, Data Center Automation, Operations Bridge, and IT Service Management Automation - help enterprise IT customers manage their private and public cloud infrastructure, and deliver new services at scale in resp...
---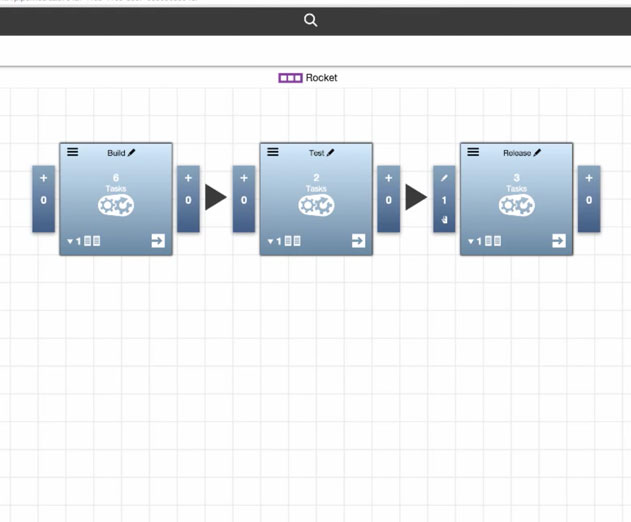 Electric Cloud has a new version of ElectricFlow
Monday, April 17, 2017 by Christian Hargrave

Electric Cloud has a new version of ElectricFlow that makes it easier for developers to get started with the free Community Edition using Docker, and also deploy to a myriad of Container orchestration solutions and platforms. ElectricFlow provides broad support for the leading technologies in the Containers ecosystem. DevOps teams can now deploy to different enviro...
---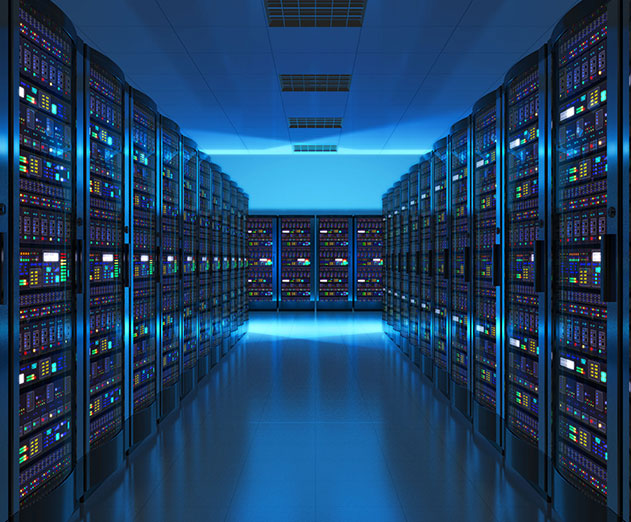 How NGINX could overpower Microsoft soon
Thursday, April 13, 2017 by Richard Harris

In 2016, NGINX experienced their largest gains as a web server vendor, having increased by 4.8 million active sites and 2.85 percentage points. Netcraft believes that if these trends continue in 2017, NGINX could possibly overtake Microsoft as the second largest vendor in the second half of the year.In a recent conversation with Faisal Memon, Product Marketing at NGINX,...
---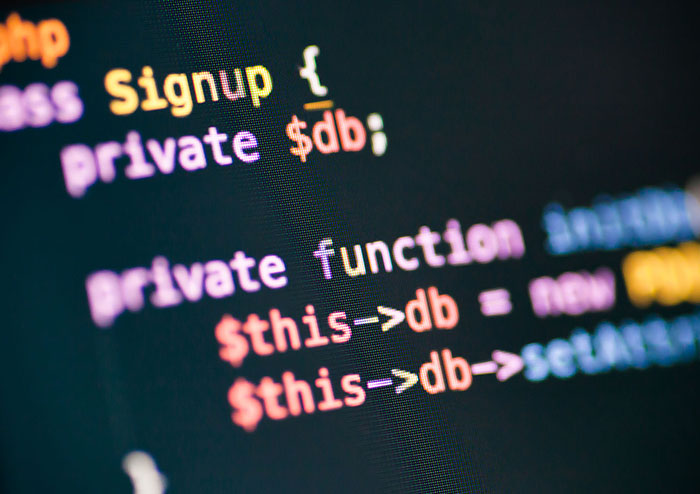 Battery Venture ranks top Open-Source projects in new report
Wednesday, April 12, 2017 by Christian Hargrave

As enterprise-IT departments become more enamored with - and dependent on - open-source software, investment firm Battery Ventures has released a new index ranking open-source projects according to their user activity, popularity, ability to create jobs and traction among developers.The Battery Open-Source Software (BOSS) Index highlights the increasing reliance on free...
---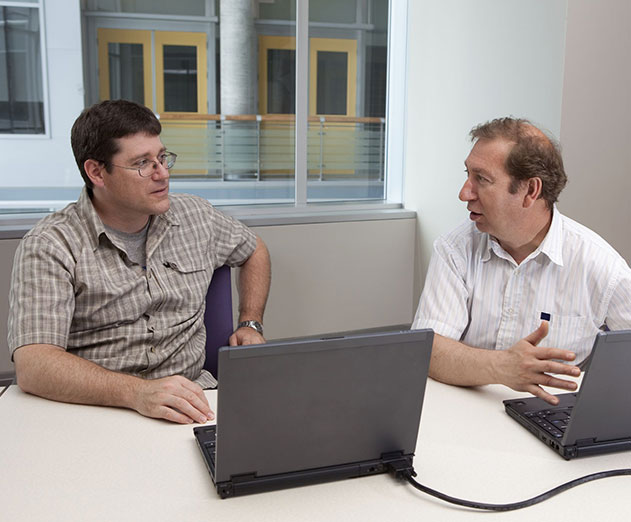 IT cloud be holding your business back
Friday, April 07, 2017 by Richard Harris

Logicalis US Asks CIOs: Can Your IT Infrastructure Support a Bimodal IT Model on the Same Platform at the Same Time?Organizations of every size in every vertical market are grappling with one universal challenge: Defining what "digital transformation" means to them and mapping a strategy that is flexible and dynamic enough to achieve it while simultaneously support...
---
Becoming a citizen developer
Thursday, April 06, 2017 by Richard Harris

Editors note: Guest submission by Oren Ariel, CTO and Cofounder, CaprizaThe latest numbers show that the Personal Computer market shrank another 6% in 2016, the third consecutive year of slowing sales. Smartphone sales continued to grow, and internet traffic from mobile devices actually exceeded traffic from PCs for the first time in October of 2016. Mobile is the new e...
---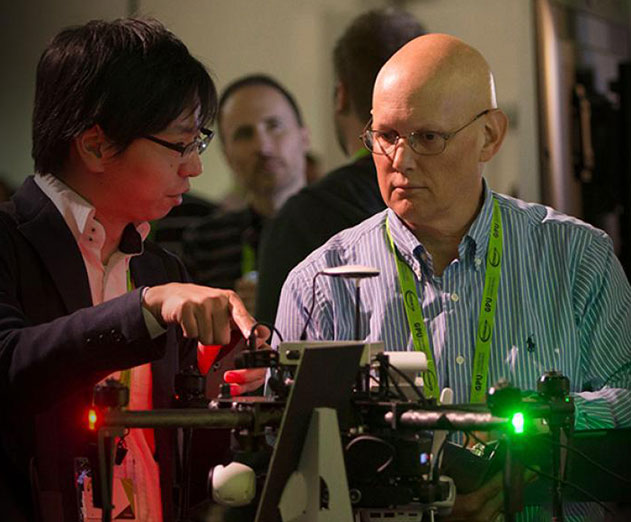 NVIDIA hosts eighth annual GPU Technology Conference
Wednesday, April 05, 2017 by Richard Harris

NVIDIA will host its eighth annual GPU Technology Conference (GTC) on May 8-11, at the San Jose McEnery Convention Center. NVIDIA founder and CEO Jensen Huang will deliver a keynote on Wednesday, May 10, to an expected audience of 8,000 attendees.GTC is the largest event of the year for developers, data scientists and executives in the fields of artificial intelligence,...
---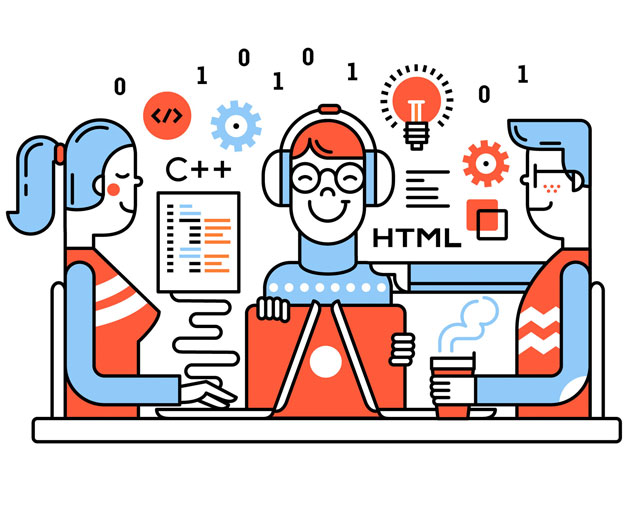 Construction OS launches to help developers with project management
Friday, March 31, 2017 by Christian Hargrave

Procore Technologies, Inc. has announced Procore Construction OS, a cohesive platform that connects people, applications, and devices to help create a frictionless construction process. It was designed to serve users and improve the build process through a variety of important enhancements, including new reporting and visualization tools; access to around 100 apps in th...
---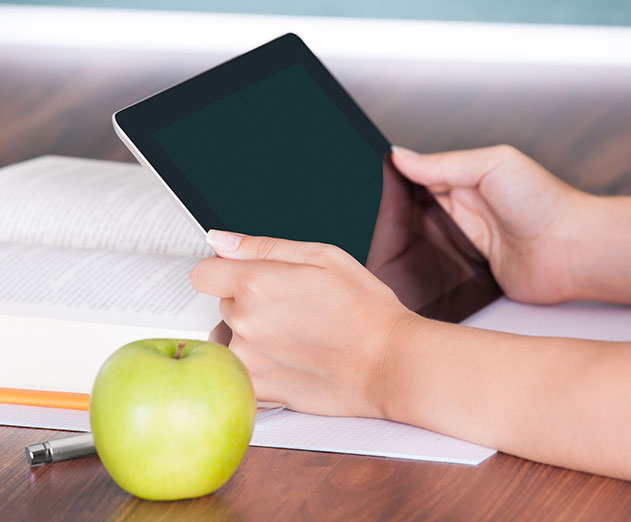 Get a free intro to Apache Hadoop course
Friday, March 31, 2017 by Richard Harris

The Linux Foundation, the nonprofit advancing professional open source management for mass collaboration, today announced its newest massive open online course (MOOC) is available for registration. The course, LFS103x - Introduction to Apache Hadoop, is offered through edX, the nonprofit online learning platform launched in 2012 by Harvard University and Massachusetts I...
---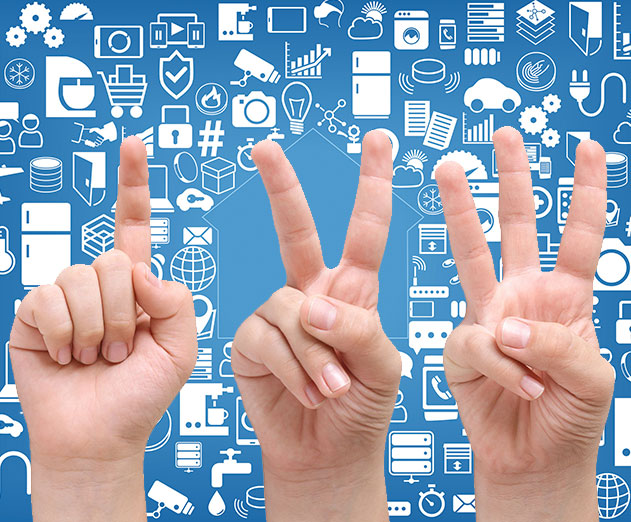 3 ways developers can stay relevant while IoT steams forward
Friday, March 31, 2017 by Julie Lockner

Apple watches, Nest thermostats, and Amazon's connected inventory management systems are examples of how the Internet of Things (IoT) is revolutionizing how companies do business. It's not going away, either; according to IDC, the IoT market could almost triple in the coming years, projecting an increase in market worth from $655.8 billion in 2014 to $1.7 trillion by 20...
---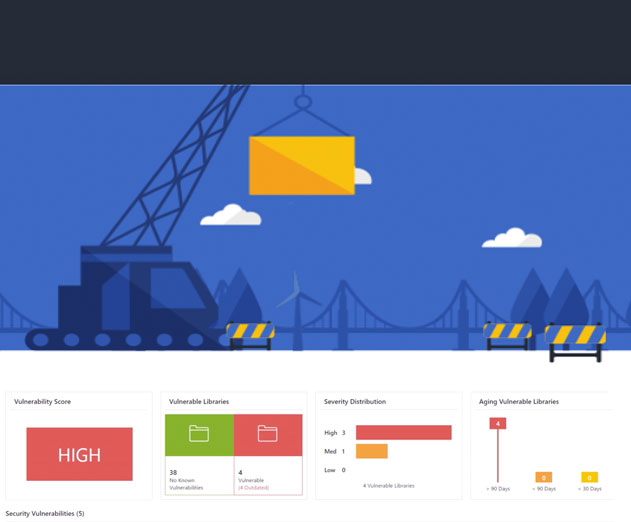 WhiteSource Bolt detects vulnerable open source components
Thursday, March 30, 2017 by Richard Harris

WhiteSource, a continuous open source security and compliance management company, has announced the launch of a new open source management tool integrated within the Microsoft Visual Studio Team Services (VSTS) and Team Foundation Server (TFS) platforms - the WhiteSource Bolt (Bolt).Bolt is fully immersed within the VSTS and TFS products, so users can detect vulnerable ...
---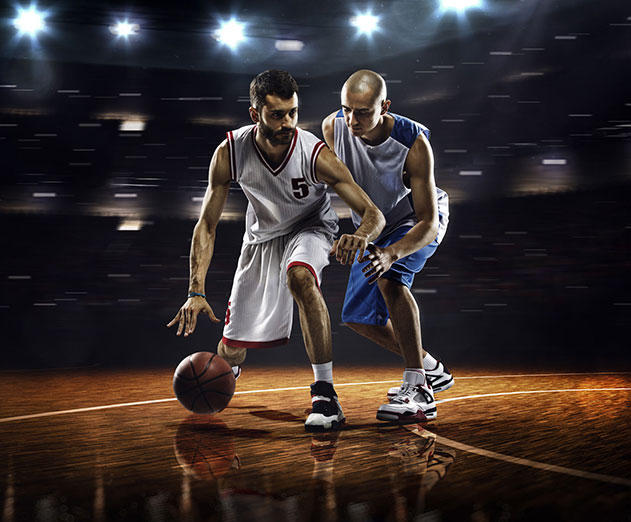 How Fanatics gets ready for March Madness
Wednesday, March 29, 2017 by Richard Harris

When a team makes the playoffs, signs a player, or wins it all, Fanatics, a sports apparel company, wants to be first with the gear fans want. In order to maintain speed in the cutthroat world of e-commerce, the tools that Fanatics needs to use must be just as fast, reliable, and flexible as the current market trends. That's why Fanatics chose CircleCI Enterprise as the...
---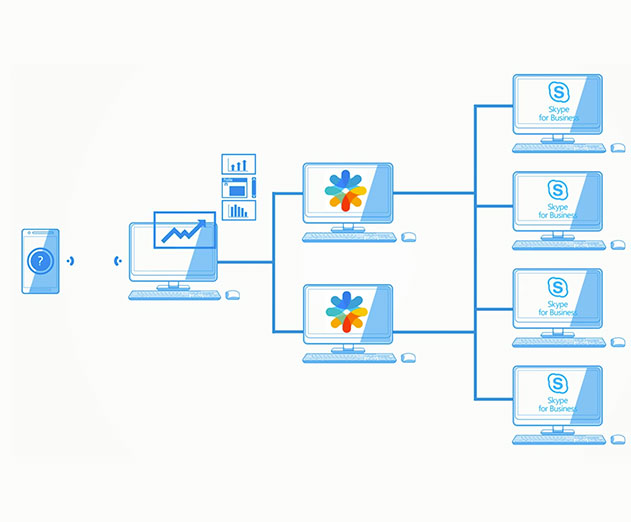 Cloud-enabled attendant console at Enterprise Connect 2017
Monday, March 27, 2017 by Richard Harris

At Enterprise Connect 2017, Enghouse Interactive has announced that its TouchPoint Attendant for Microsoft Skype for Business Online is generally available. TouchPoint Attendant is an operator console solution that natively integrates into Microsoft's Skype for Business. This makes them one of the first consoles to market with support for Skype for Business Online and O...
---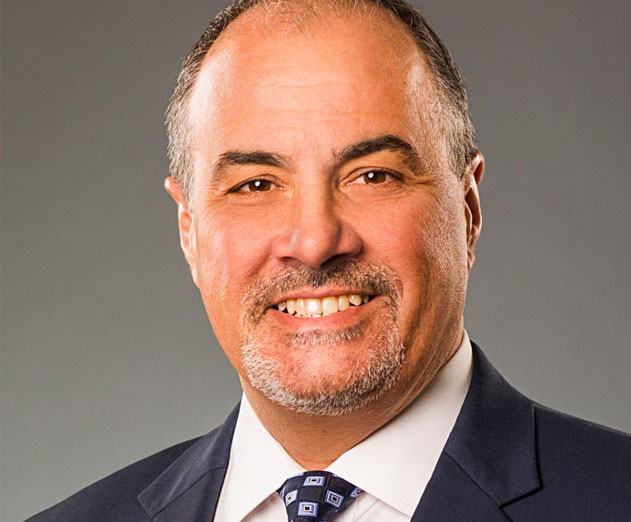 Yorktel CEO explains why they are winning in video communications
Friday, March 24, 2017 by Richard Harris

Ron Gaboury, CEO of Yorktel is crediting his company's record success to a multi-tiered strategy set in motion almost 5 years ago. "Several years ago, we announced a forward-thinking strategic focus on vertical market integration, investment in applications consumable as a service from the cloud, and expanding Yorktel Professional Services, our in-house management ...
---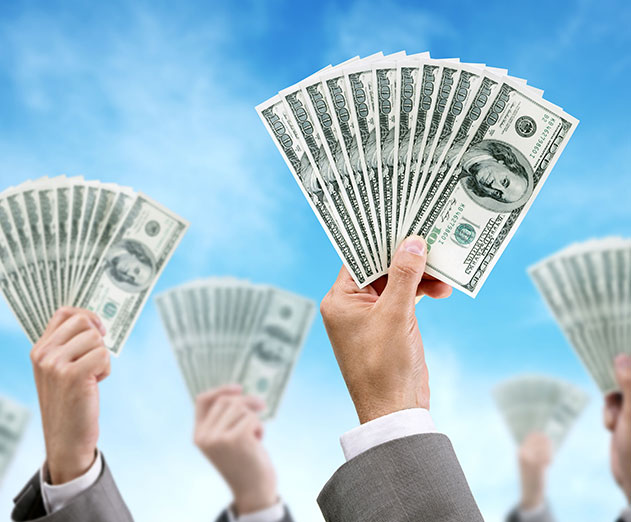 Mashape gets $18M in series B funding to help further the API revolution
Friday, March 24, 2017 by Christian Hargrave

Mashape has announced that they have achieved a company milestone as they close a $18M Series B funding round, led by Andreessen Horowitz, a venture capital firm, with previous investors CRV and Index Ventures participating. The funding round, according to Mashape, "represents all the hard work by the team, our dedication to building the best and most open API Gateway f...
---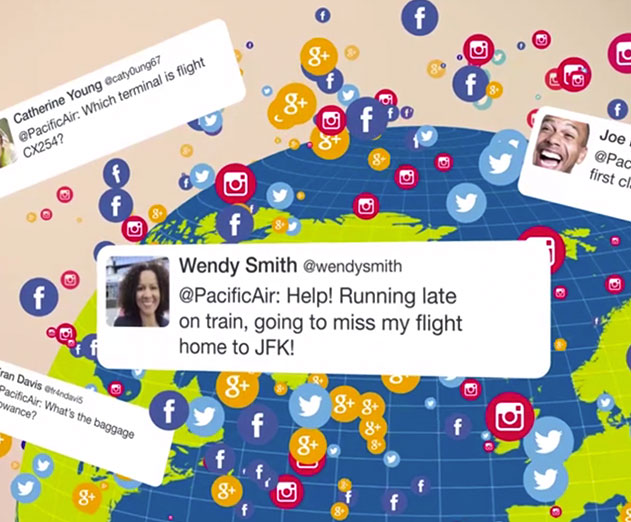 Conversocial Acquires HipMob
Wednesday, March 22, 2017 by Christian Hargrave

Conversocial announces its acquisition of HipMob, a Y-Combinator Alumnus that developed an integrated live chat platform for websites and mobile apps. The acquisition paves the way for Conversocial to extend its best-in-class digital customer engagement platform to better serve customers who prefer web-based chat channels and in-app messaging on mobile for customer care...
---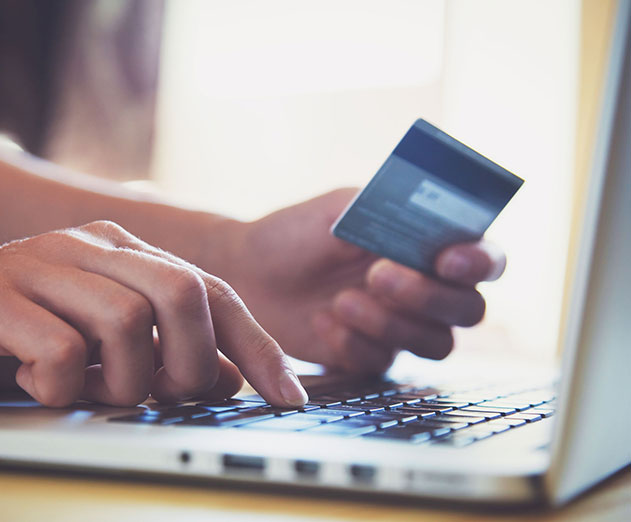 A real-time, open source commerce platform launched by Reaction Commerce
Tuesday, March 21, 2017 by Richard Harris

Reaction Commerce has announced the general availability (GA) release of its breakthrough, real-time and completely open source commerce platform, designed to build, run and scale modern digital stores. Offering the simplicity that businesses expect, along with the reliability, customization and scalability that larger retailers and brands require, Reaction Commerce ena...
---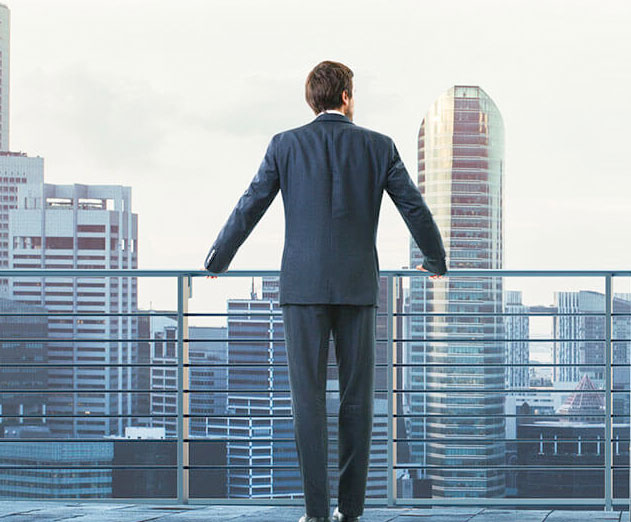 Bringing IT together: the ManageEngine-Zoho relationship
Tuesday, March 21, 2017 by Christian Hargrave

ManageEngine, the real-time IT management company, has announced its strategy for advancing the state of IT management and aligning IT with business objectives. Parent company Zoho Corporation plays a key role in the plans as ManageEngine will integrate their cloud-based business apps with the industry's broadest suite of IT management software. ManageEngine will contin...
---