Mobile Ads news search results
Developer news items we found relating to Mobile Ads
104 results
---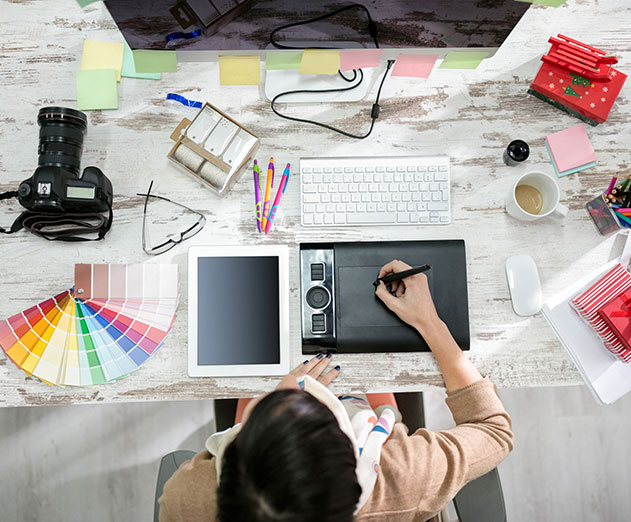 Bitcoin job skills are hot says latest report
Monday, February 12, 2018 by Richard Harris

Upwork has released its newest quarterly index of the hottest skills in the U.S. freelance job market. The Upwork Skills Index ranks the site's 20 fastest-growing skills in a quarterly series that sheds light on new and emerging skills as an indication of hot freelance job market trends. According to a recent study, 57.3 million Americans (36 percent of the U.S. workfor... Read More
---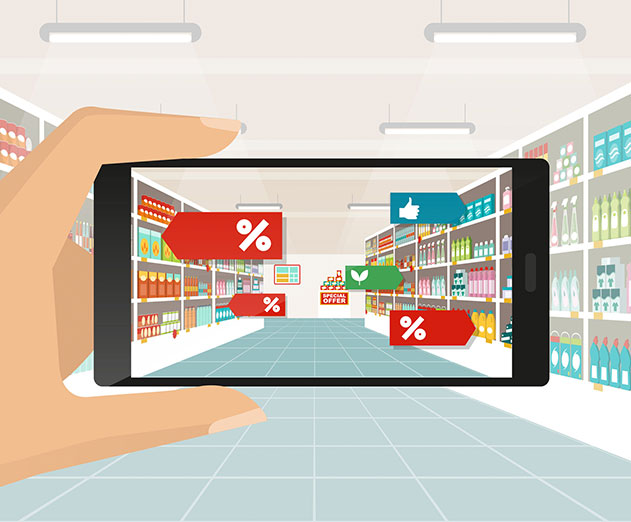 Overstock executive named co-chair of VRARA Retail Committee
Friday, January 12, 2018 by Christian Hargrave

Months after Overstock.com, announced the launch of its augmented reality (AR) feature within its iOS shopping app, the organization's senior vice president of software engineering, Amit Goyal, was named as the chair to VR/AR Association (VRARA)'s global retail and e-commerce committee. Along with Goyal's responsibility as chair, he will serve as president of the newly ... Read More
---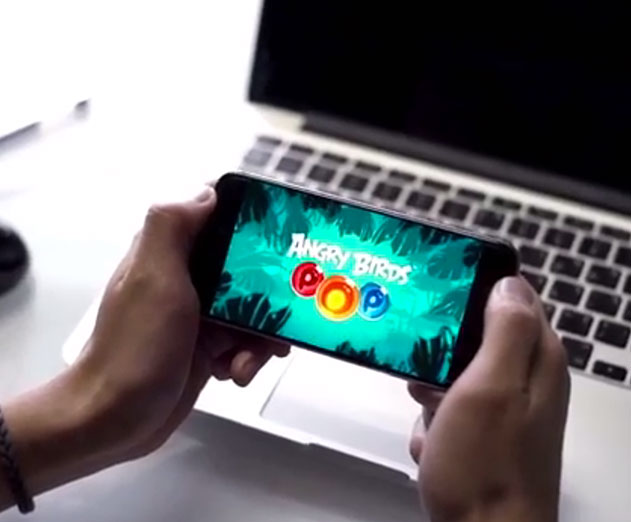 AR mobile ads for games launched by ironSource
Monday, November 20, 2017 by Richard Harris

ironSource has recently launched AR ads for their advertising network. As the first network offering AR ads, ironSource is developing a format that showcases the same experience of the game in an ad environment. The AR ads use 3D assets from the original game, and can run on both iOS and Android in-app traffic, within rewarded, video, and display placements. The ads are... Read More
---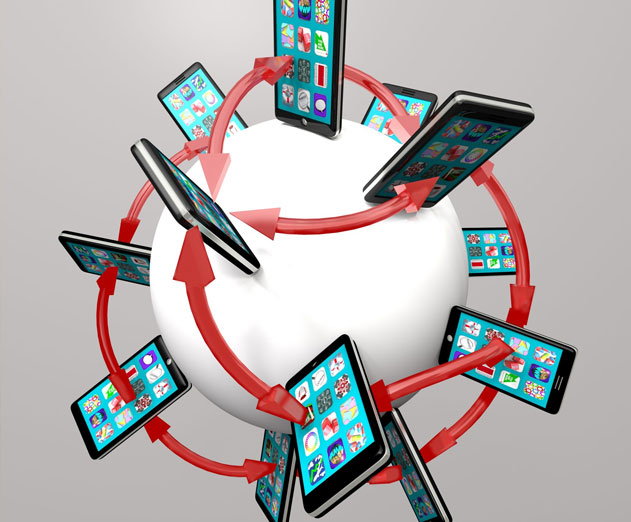 App monetization and choosing the right partner
Friday, September 22, 2017 by Ignasi Prat

The process of defining the business model for monetizing your apps and mobile games starts before even a single line of code is written. It's one of the most important considerations that'll shape your future strategy. It's the type of strategic decision that will influence your present and future development. And if you decide to monetize through advertising, choosing... Read More
---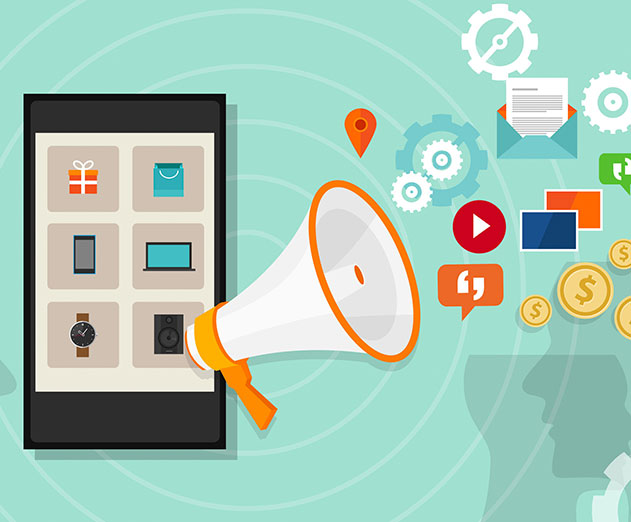 Glispa acquires justAd to provide a better ad experience
Thursday, September 14, 2017 by Christian Hargrave

Glispa Global Group has announced that it has acquired justAd, a creative tech platform that enables brands and agencies to easily create, serve and analyze interactive ad units. justAd boosts ad results by allowing the creation of dynamic, interactive creatives at scale. These more engaging ads types enable brands and agencies to reach past "banner blindness syndrome,"... Read More
---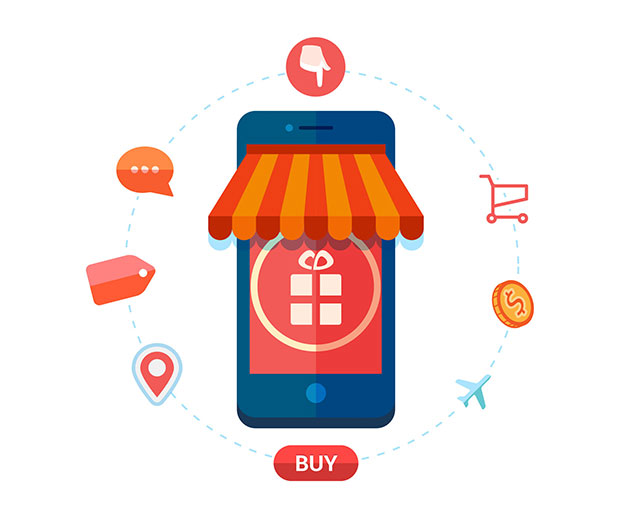 A guide to monetizing apps using mobile native advertising
Thursday, August 17, 2017 by Ashwin Shekhar

The pace of innovation in mobile advertising has never been greater. While we have seen significant gains over the last few years, today, the industry is benefiting from the convergence of three areas - native ads, programmatic buying and enhanced targeting. This powerful fusion is essential to ensure a future in mobile advertising which provides users with a relevant a... Read More
---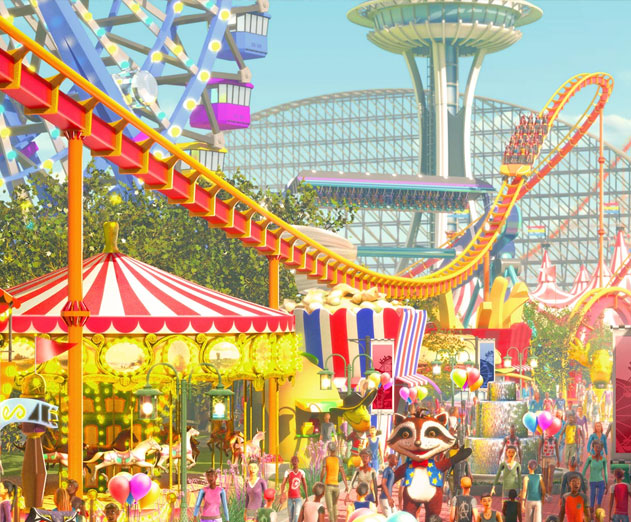 Tapjoy partners with Atari to monetize RollerCoaster Tycoon Touch
Tuesday, June 20, 2017 by Christian Hargrave

Tapjoy has announced a partnership with Atari, one of the world's most recognized publishers and producers of interactive entertainment, to make Tapjoy one of the first providers of rewarded advertisements in Atari's mobile games. Players of Atari's RollerCoaster Tycoon Touch can now earn free in-app coins by watching videos and engaging with other types of ads from Tap... Read More
---
Reward videos for mobile ads payoff the best says Tapjoy
Thursday, June 15, 2017 by Richard Harris

Consumers want their apps free and their ads rewarded. A new study by Tapjoy, a mobile advertising platform, found that mobile gamers in the US prefer opt-in, rewarded advertisements over mandatory ads such as pre-roll videos by a 4-to-1 margin. The study also found that videos are far and away consumers' favorite type of rewarded ads on mobile - preferred by at l... Read More
---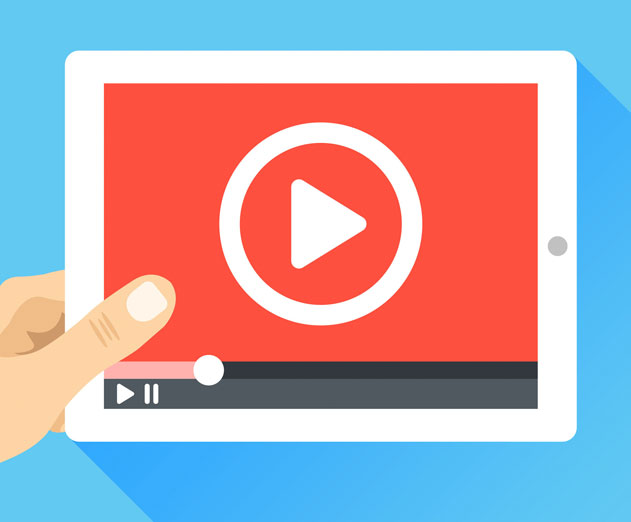 Mobile video ads install the most apps new survey says
Wednesday, May 31, 2017 by Christian Hargrave

AdColony has released their Spring 2017 App Install Marketing Survey. The survey is the 7th of its kind since 2013 and will provide insights, benchmarks, and trends from the top 250 grossing app developers. Respondents primarily represented mobile game developers (75%), with a minority making non-gaming apps (21%). A small number (4.0%) represented mobile publishers who... Read More
---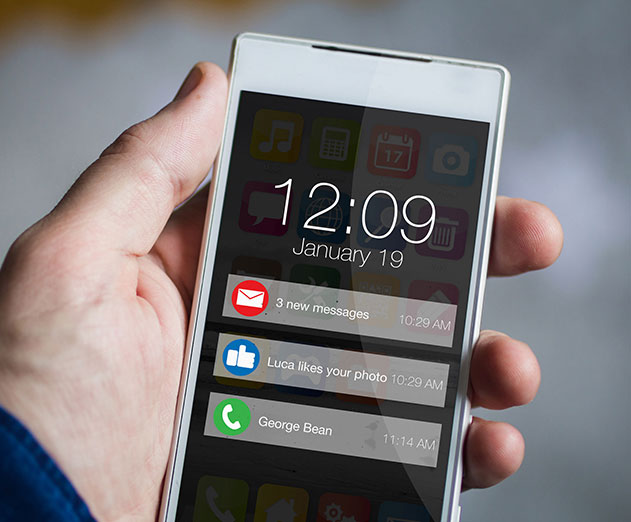 Insights on push alert frequency to improve new app user retention
Monday, March 27, 2017 by Michael Haynes

Mobile growth company Urban Airship detailed industry findings from its mobile app retention study, spanning new users' first 90-days of app usage within retail, media, sports & recreation and utility/productivity. By analyzing the frequency of messaging users received and their corresponding retention rates, Urban Airship provides a deeper understanding that dispel... Read More
---
Tips for success in today's app market: A chat with Sean Galligan of Yahoo
Wednesday, March 01, 2017 by Richard Harris

As consumers continue to spend more time using mobile apps, app developers and marketers want to better understand this behavior and how to stand out in the crowd. That's why we had a chat with Sean Galligan, Vice President and Industry Lead for the technology, media and telecom categories at Yahoo to share his insights on how marketers can drive adoption of their ... Read More
---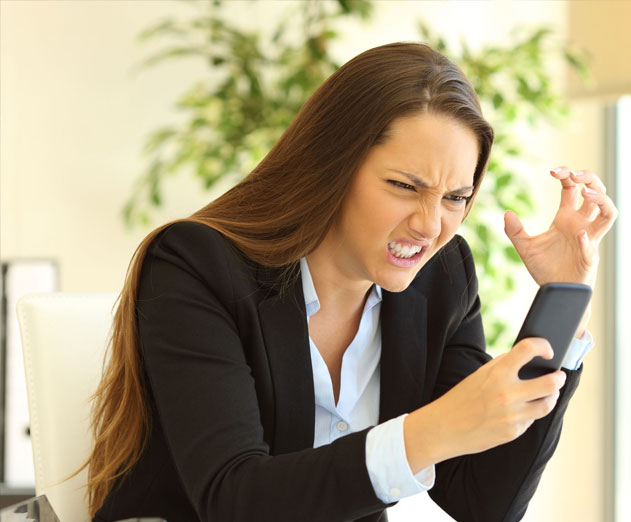 Mobile app advertising is killing adult usage
Saturday, February 18, 2017 by Richard Harris

63 percent of adults avoid mobile apps because of too many adverts, or when asked to pay for the app or extra features. This is the finding of an independent study of 600 mobile app users in the UK and US, commissioned by Tutela, the Wireless Analytics Monetisation (WAM) firm. Users are up to four times more likely to favor apps collecting mobile usage statist... Read More
---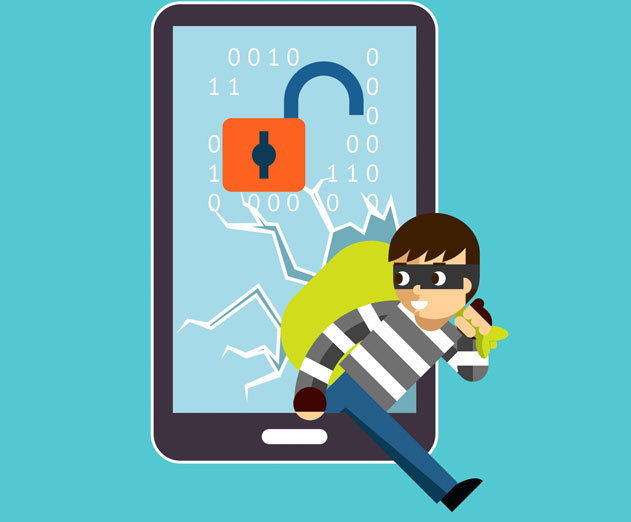 Stopping mobile ad fraud
Sunday, February 12, 2017 by Richard Harris

ClicksMob just released a data report that gives key insights into the $8.2 billion ad fraud problem by analyzing data collected throughout 2016. In the report they address not only the surface problem of the billions of wasted cash but they go on to talk about how all of this fraud is actually tainting a lot of mobile marketing analytics with "dirty data." As... Read More
---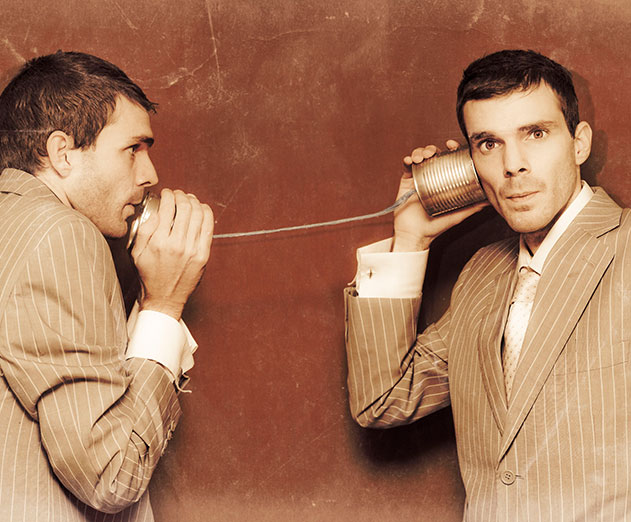 UCaaS adoption gaining ground as enterprises turning to the cloud
Tuesday, February 07, 2017 by Michael Haynes

More than half (51%) of businesses are expected to adopt cloud Unified Communications (UCaaS/Hosted PBX) by 2020, surpassing premise-based PBX as businesses of all sizes shift to the cloud for unified communications, team collaboration and contact center services, according to the 2nd Annual BroadSoft, Inc. survey of global telecom providers and industry leaders.The Bro... Read More
---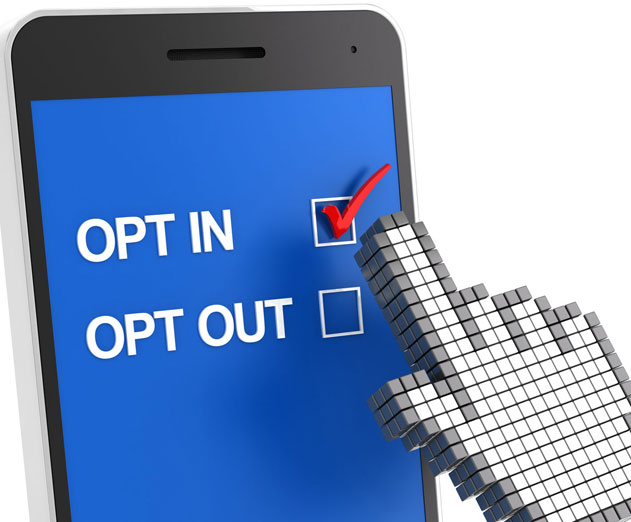 New study finds consumers prefer opting-in to mobile ads
Wednesday, January 18, 2017 by Richard Harris

Nielsen Media Labs study commissioned by Jun Group finds opt-in mobile advertising preferred nearly 2-1 over other formats; Nielsen Digital Brand Effect study shows opt-in mobile advertising delivers a significant lift in brand awareness and purchase intent.Findings from a new Nielsen Media Labs study commissioned by Jun Group found that consumers prefer opt-in mobile a... Read More
---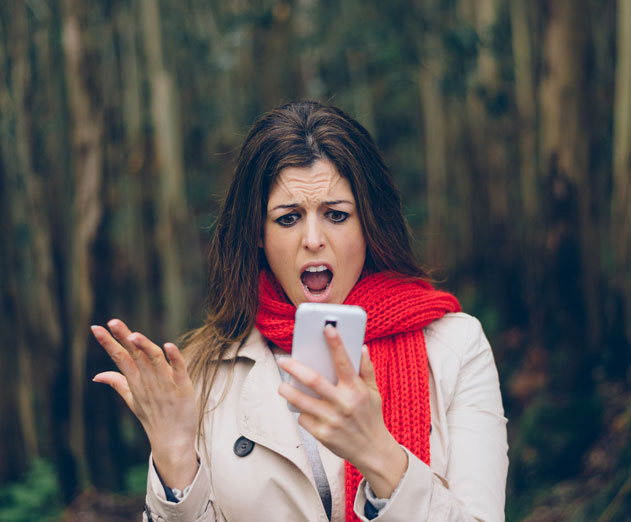 Check intrusive ads at the door: How app marketers can use native
Monday, January 16, 2017 by Barak Aviad

The mobile app space isn't an easy place to be these days. With more and more apps filling the stores, it's getting harder to find consumers to download your app – and even more challenging to retain them. App marketers are struggling to drive downloads from traditional display advertising with paltry results and budgets are wasted on impressions that yield no... Read More
---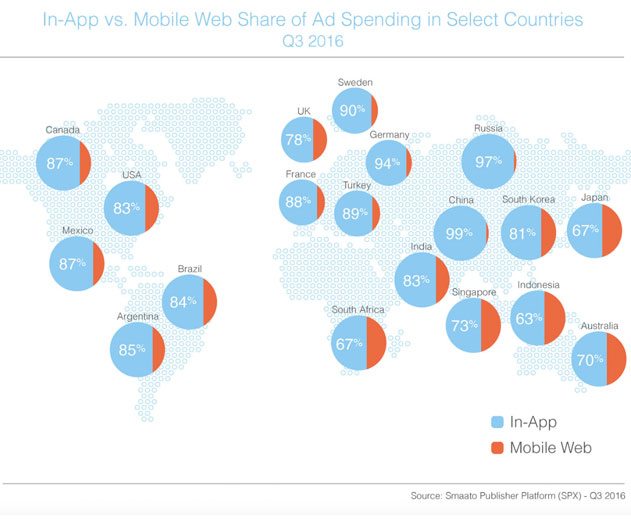 Android ad revenue beats iOS for the first time in new report from Smaato
Thursday, January 12, 2017 by Michael Haynes

As apple cuts iPhone production, Android beats iOS in mobile ad revenue for 1st time.Smaato has released its Q3 2016 Global Trends in Mobile Advertising Report. They analyzed data from billions of mobile ad impressions served on its exchange during the third quarter of 2016 and found the extent to which mobile advertising spend is now heavily weighted toward in-app... Read More
---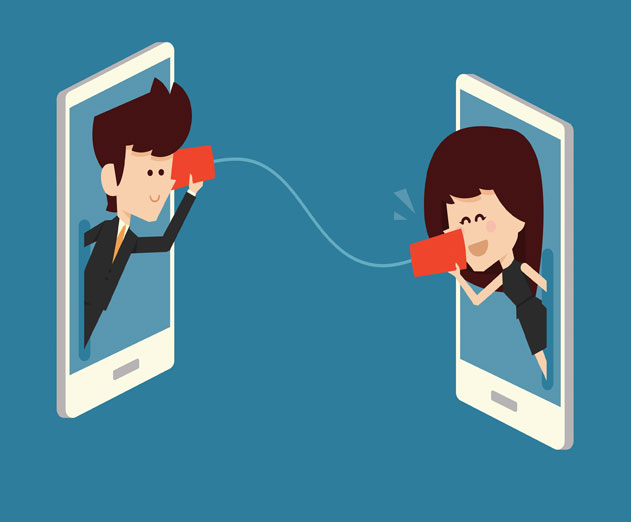 Being smart about competitor mobile ads could increase your eCPM
Monday, January 09, 2017 by Jan Pollack

You've worked hard to build a cool app with great user engagement, and a market for yourself, but you don't want someone else's poor ad or competitive call to action to mess that up, right? This concern causes some developers to keep advertising blacklist settings on auto-pilot, or avoid ads from competitors altogether, but that's a mistake - the odds a... Read More
---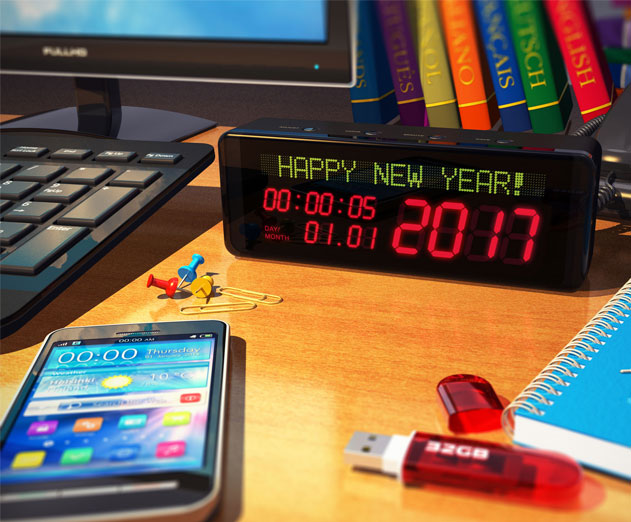 Blockchain, IoT, chatbots, and connected finance: Built.io predicts 2017
Saturday, December 31, 2016 by Richard Harris

Blockchain will play an integral role in improving IoT securityIn 2016 we saw multiple hacks and data breaches, including the massive DNS attack that caused widespread internet outages. This latest attack was a wakeup call to start thinking about security in terms of the Internet of Things (IoT). Because of that, in the next year we'll start to see more securi... Read More
---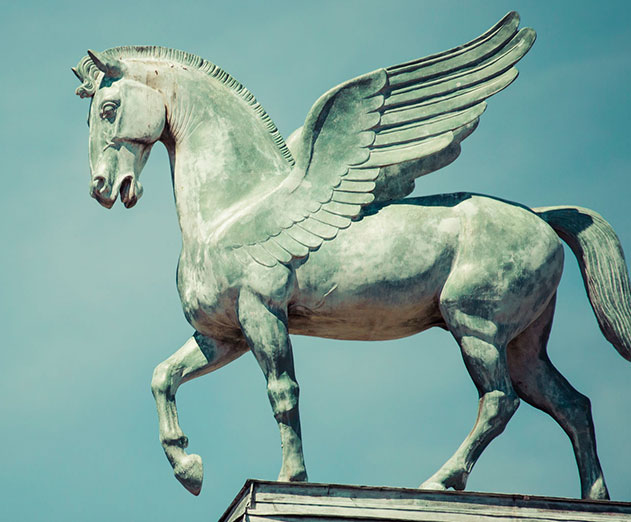 Pegasus Network Inc launches WeShare WiFi SDK
Wednesday, December 21, 2016 by Richard Harris

As advertising space becomes more and more saturated with content, a glaring problem emerges from the success. User's are becoming more and more inundated with streams of traditional advertising causing them to become increasingly desensitized to the messages being conveyed. This drop in interactivity can cause a drag on user acquisition costs and retention rates in the... Read More
---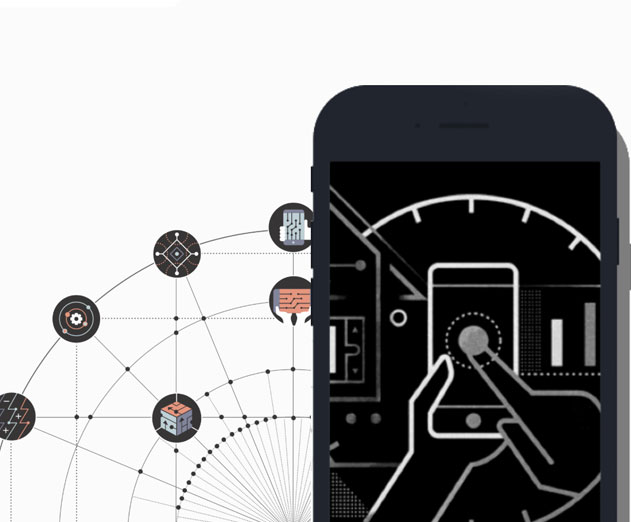 Native mobile ads outperform all other mobile ad units says new report
Saturday, December 10, 2016 by Christian Hargrave

YouAppi has released research findings based on hundreds of mobile user acquisition campaigns in 2016, proving that native mobile user acquisition ads outperform, and more importantly, convert better than other mobile ad units.Despite the challenges of customizing native ads to match the look and feel of the app or mobile web content in which they appear.Native advertis... Read More
---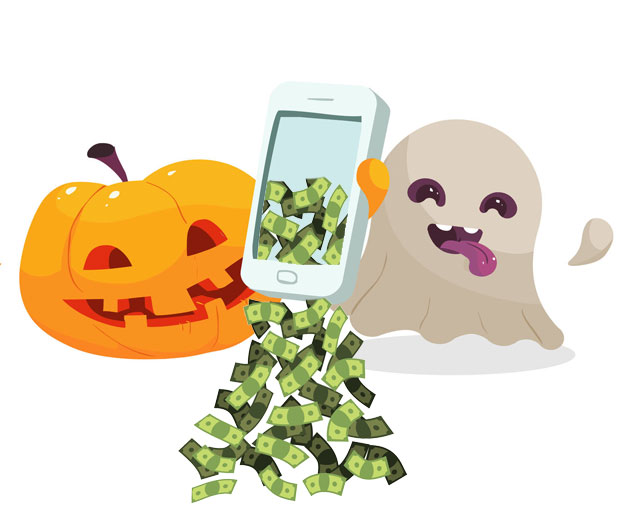 5 app monetization strategies to remember in 2016
Monday, October 31, 2016 by Dickey Singh

Thanks to advances in artificial intelligence, deep learning and user interfaces, our mobile devices are more accessible and user-friendly than ever before. People are downloading more apps and spending more time in those apps. There are now over four million apps in the Apple and Google app stores – Apple received 75,000-80,000 app submissions per month in last few mon... Read More
---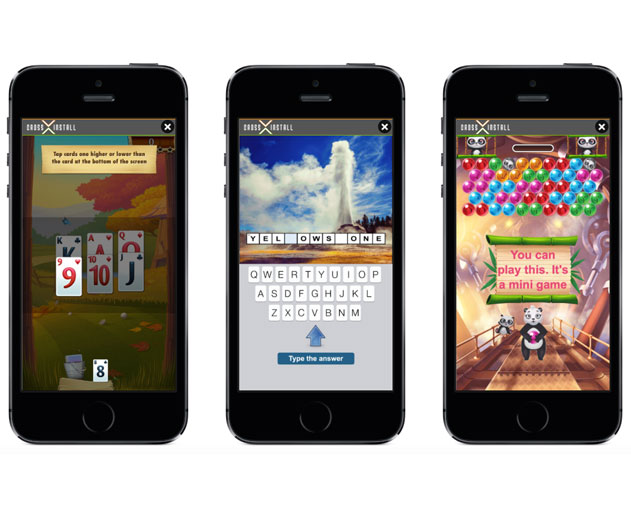 CrossInstall Chats With Us About Playable Ads for Mobile Apps
Wednesday, September 28, 2016 by Richard Harris

We recently had a conversation with Jeff Marshall at CrossInstall to talk about how the company provides a unique approach to mobile advertising. CrossInstall's distinct approach combines the playable mobile ads it creates with a programmatic, performance based bidder to ensure the ads hit the right audience. With clients such as SGN, PuzzleSocial, Big Fish Games, among... Read More
---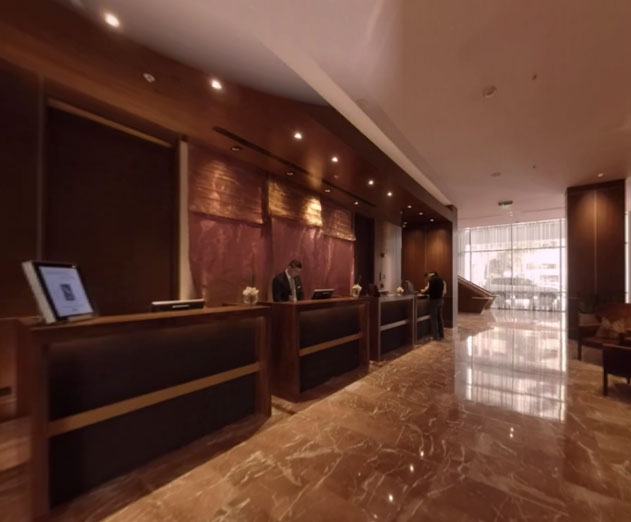 DashBid Launches Multi-platform 360-Degree Video Ad Unit for VR
Tuesday, September 27, 2016 by Richard Harris

DashBid has released DashBid360, the first 360-degree video ad unit that runs on almost all platforms and screens.DashBid360 ads provide immersive, interactive video experiences. Users simply move their mobile device or mouse to view the advertising from every angle.Sales of virtual reality equipment are forecasted to top $1 billion this year and reach $21 billion... Read More
---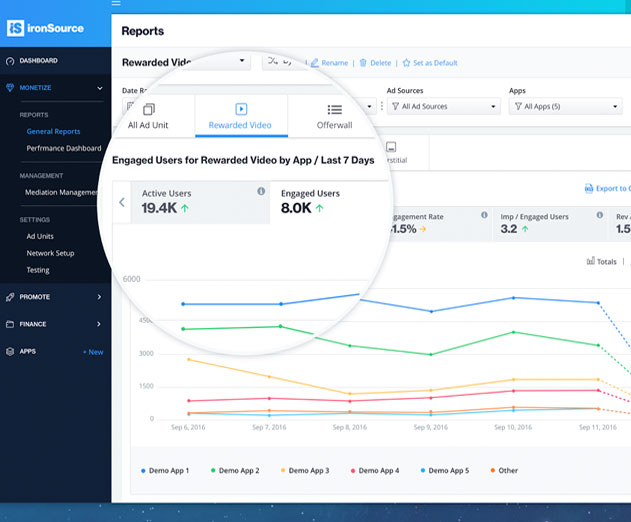 ironSource Launches Ad Engagement Intelligence to Help Improve Engagement
Friday, September 23, 2016 by Richard Harris

ironSource has released a major feature for its Mediation Platform, adding 'User-level Analytics', advanced 'Frequency Capping,' and 'Delivery Pacing' tools to their Ad Placement Technology. Developers will now have the ability to see in-depth user-level ad engagement, and make optimal placement and pacing customizations to impro... Read More
---
What OtherLevels Says Can Boost Engagement and Retention of Your Software
Thursday, September 22, 2016 by Richard Harris

Marketers across virtually every industry in 2016 understand that multichannel messaging is important. But not all solutions are created equal... and neither are the needs of various sectors.The more closely a brand or platform interacts with its end user, the more targeted, intelligent, and data-driven the functionalities of its marketing solutions should be.... Read More
---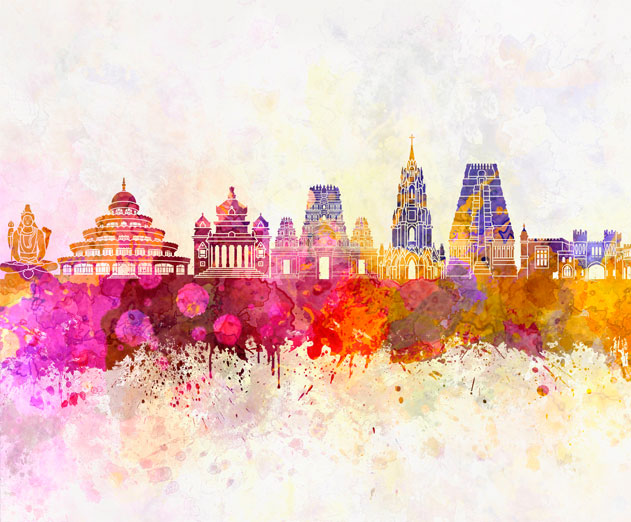 Leadbolt Opens India Office in Bangalore
Monday, September 19, 2016 by Richard Harris

Leadbolt is opening offices in Bangalore (Bangaluru), aka the Silicon Valley of India. Leadbolt's presence in India adds to the company's global footprint with its headquarters in Sydney, Australia and locales in Los Angeles and Beijing. According to research by marketing intelligence firm IDC, India represents rapid growth in the number of smartphone users in the ... Read More
---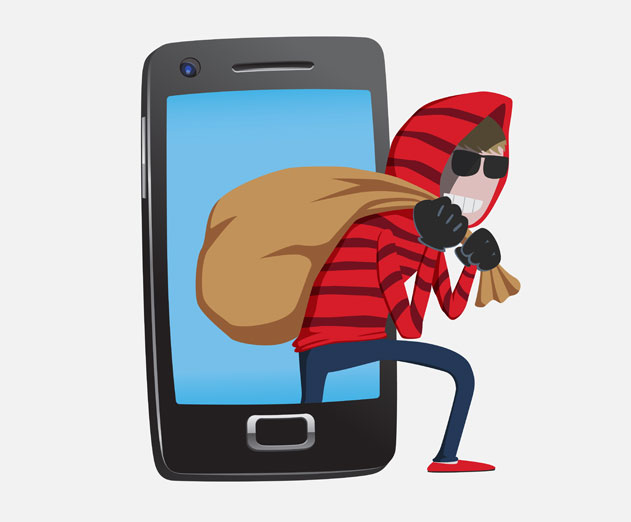 MobFox to Start Using Pixalate Blacklists to Help Mobile Advertisers Against Fraud
Thursday, August 11, 2016 by Richard Harris

MobFox has announced that it will start using Pixalate's IP/User Agent Blacklists to measure fraud type and volume to optimize away from fraudulent traffic. The new IAB-approved Advertising Fraud Protection addition to the MobFox mobile advertising platform will help decrease the chances of ineffective ad spending for mobile and programmatic advertisers using the platfo... Read More
---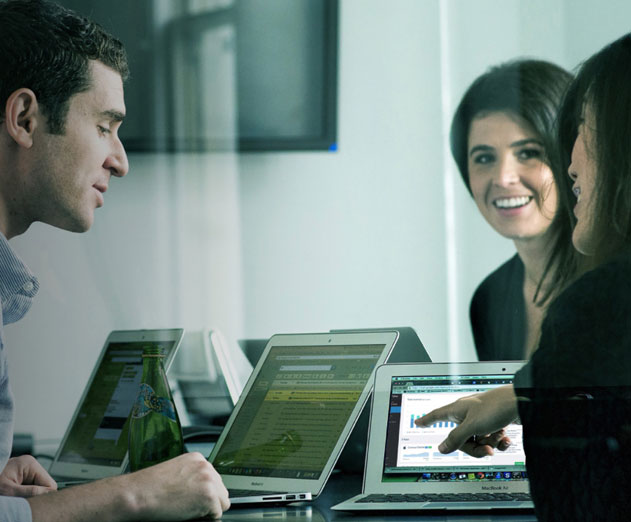 Google Play, Mobile Ads and Ad-Blocking: The Macro View
Tuesday, July 19, 2016 by Janis Zech

Google quietly rolled out an update to the Play Store a few months ago, but the change sent ripples through the entire mobile developer community: the company started clearly labeling the apps that include ads. It's a small change, but one that has greater implications for every participant in the mobile app ecosystem - from developers and end users, to mobile ad platfo... Read More
---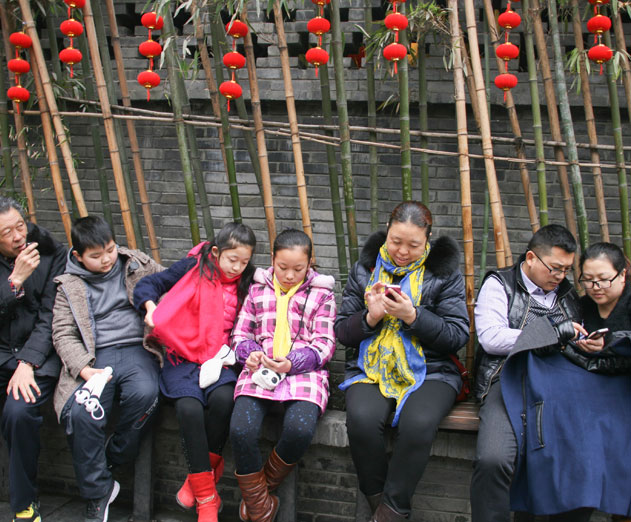 Why China Has a 1000 Percent Increase in Mobile Ad Spending
Tuesday, July 05, 2016 by Richard Harris

Smaato has released its Q1 2016 Global Trends in Mobile Advertising report which provides insights from data taken from billions of mobile ad impressions served on its exchange during the first quarter of 2016. One of the top insights from the report is that China saw an incredible +1,198% rise in ad spendingIn the report the company shows continued growth for mobile vi... Read More
---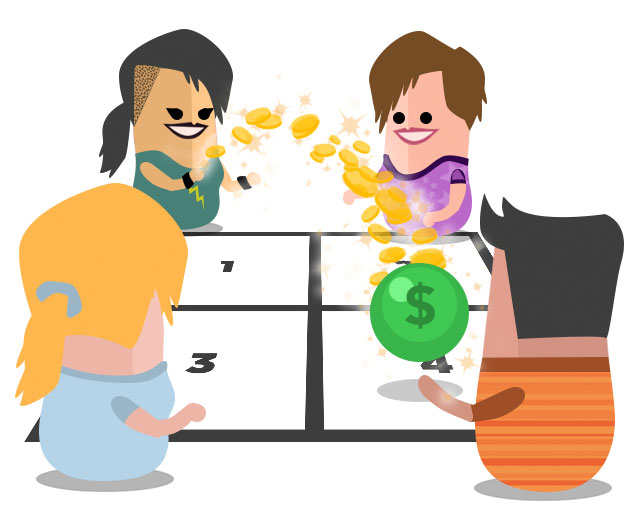 Mobile Advertising Has Never Been About the Consumer Until Now
Tuesday, July 05, 2016 by Wally Nguyen

The rise of mobile advertising is nothing short of a revolution. Thanks to the innovation of various software and platforms that fall under the umbrella of "adtech," brands and app developers have been able to stake their claim across every touch point of our digital lives. What's more, this closing of the gap between brands and customers has primarily been billed ... Read More
---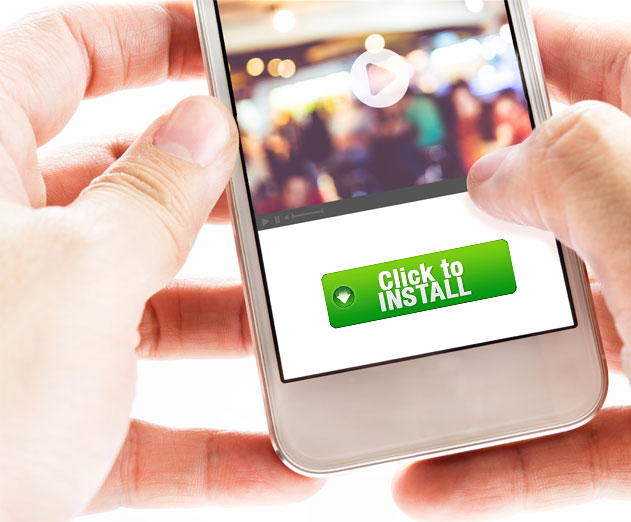 The Challenges Of Monetizing In App Mobile Ads
Monday, June 06, 2016 by Jeff Kim

It's a mobile app world and we just live in it. The average U.S. adult spends nearly three hours a day on their mobile device (excluding voice activities), which is more time than they spend watching TV. A vast majority of this time is spent in apps. According to Mary Meeker's iconic State of the Internet Report, smartphone users spend 89% of their total time spent... Read More
---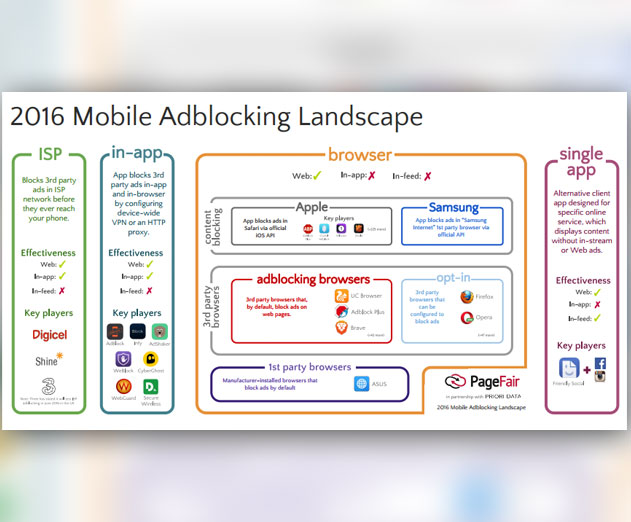 Over 20 Percent of People Now Use a Mobile Ad Blocker Says PageFair
Tuesday, May 31, 2016 by Stuart Parkerson

A new PageFair report estimates that as of March 2016, 419 million people, or 22% of the world's 1.9 billion smartphone users, are blocking ads on the mobile web. The report titled "Adblocking Goes Mobile" by PageFair was produced with app intelligence firm Priori Data. The report also suggest that mobile adblocking grew by 90% globally in 2015 and mobile users are... Read More
---
Playable Mobile Ads with Rewards Platform Launched By mNectar
Tuesday, April 26, 2016 by Richard Harris

App monetization provider mNectar has launched a rewarded playable mobile ad platform that encourages users to sample mobile games and apps without a download in exchange for perks. The rewarded playable ads compensate users for mobile ad engagement, allowing users the opportunity to opt-in and 'test drive' another game or app, and in the process, earn perks that l... Read More
---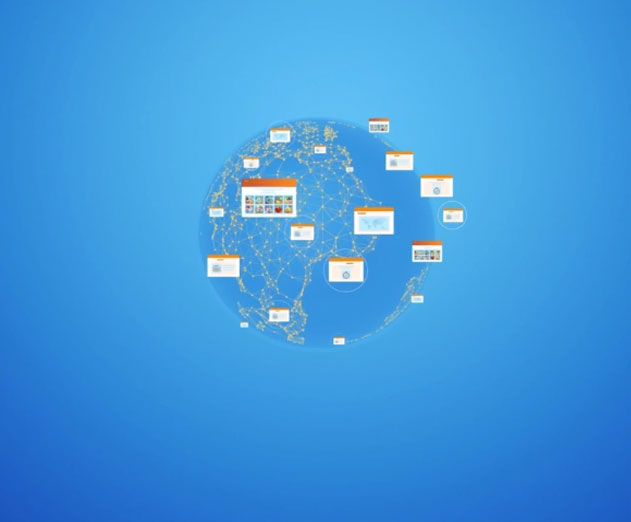 Using Tiny Data to Engage Mobile App Users in Real Time
Tuesday, February 23, 2016 by Richard Harris

We recently visited with Djamel Agaoua, Senior Vice President, Cheetah Mobile/Cheetah Ad Platform, to discuss the concept of "tiny data," and how the concept offers a unique opportunity to better engage mobile app users.ADM: What is tiny data?Agaoua: Tiny data is another way to look at big data. Big data doesn't give us the whole picture; it's really the tiny data that ... Read More
---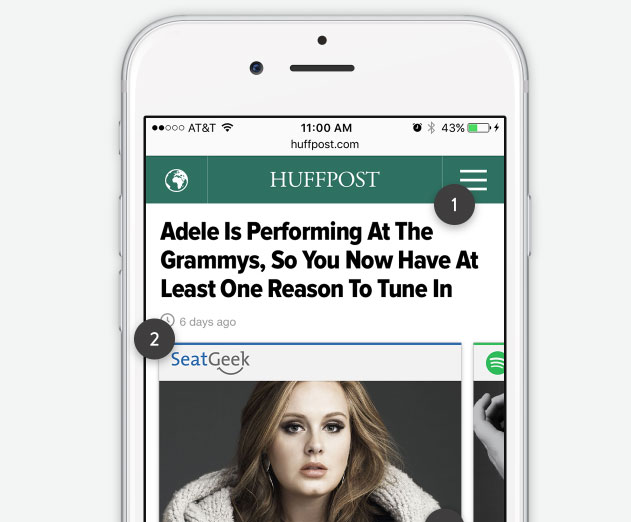 Leveraging Context-Driven Mobile Advertising to Drive User Engagement
Monday, February 08, 2016 by Stuart Parkerson

URX recently launched its AppView Carousel solution, which dynamically extracts information from the page a mobile user is engaging with and provides those users with relevant, product-level content and a direct path to product purchase via deep linking. We visited with Mike Fyall, Head of Product at URX, to discuss how the platform works. ADM: What are the biggest... Read More
---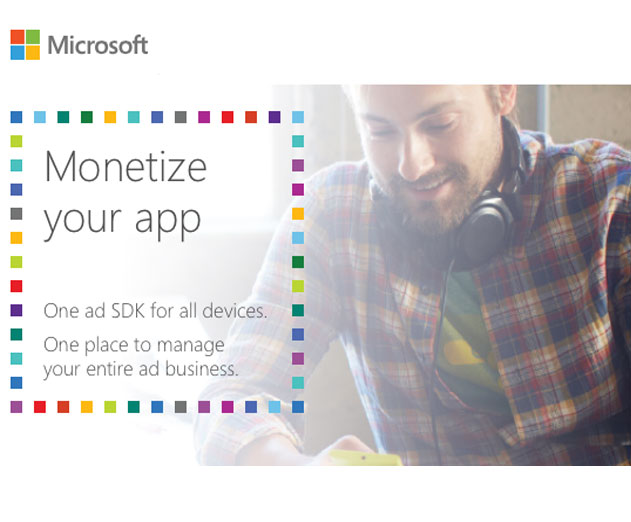 New App Monetization Capabilities With Microsoft Universal Ad Client SDK
Thursday, August 20, 2015 by Richard Harris

Microsoft is releasing several new capabilities that allow developers the opportunity to enhance app advertising revenues. These include a new Microsoft Universal Ad Client SDK for Windows 10; additional support for video interstitials on Windows 8.1, Windows Phone 8.1 and Windows 10; and ad mediation for Windows 8.1 and Windows 10 apps to manage multiple ad SDKs ... Read More
---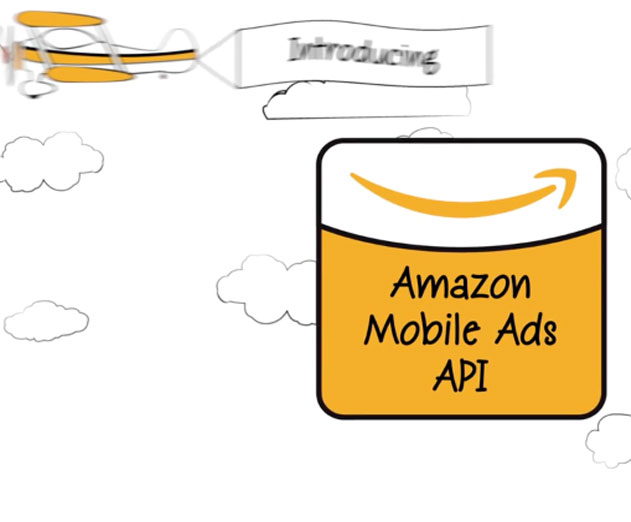 Amazon Guarantees App Developers $6 CPM for Interstitial Ads
Wednesday, July 29, 2015 by Richard Harris

Amazon is now offering a guaranteed $6 CPM for interstitial ads for new app developers who integrate the Amazon Mobile Ads API for the first time. The Amazon Mobile Ads API is an in-app display advertising solution to monetize mobile apps and games across platforms, including phones and tablets on Android, iOS, and Fire. With the Amazon Mobile Ad Network, developer... Read More
---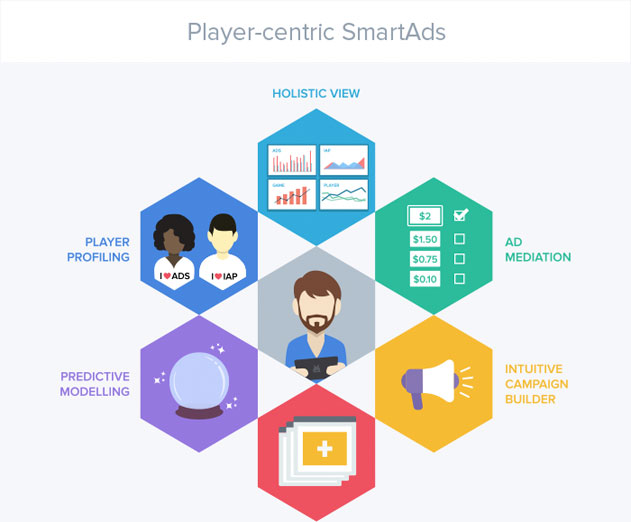 deltaDNA Releases New SmartAds Mobile Game Ad Monetization Platform
Tuesday, July 28, 2015 by Richard Harris

deltaDNA has released the new SmartAds gaming ad management product which combines player targeting with dynamic ad mediation. The new platform combines in-app purchases (IAP), analytics and ad-serving with data derived from player experiences. It provides the ability to customize a player's monetization experience by segmenting them into either ad responsive or IA... Read More
---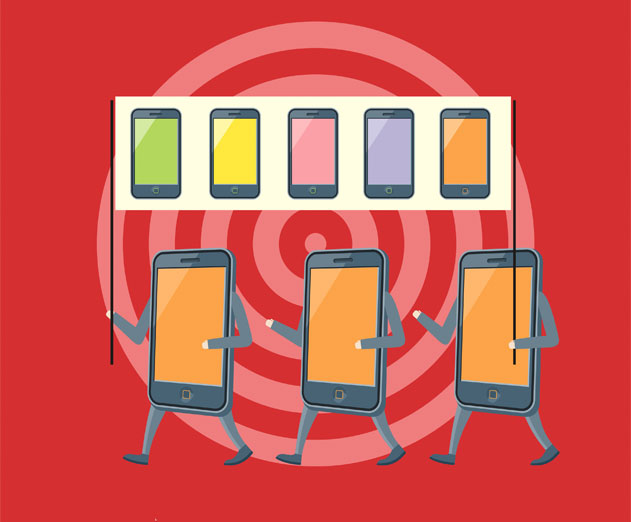 What's Holding Back the Mobile Advertising Revolution?
Monday, July 27, 2015 by Itay Riemer

While it may seem as though mobile rules our world today, it was only ten years ago that our phones were rudimentary devices. A decade is not such a long time. Today smartphones and tablets have replaced PCs as the primary way most people get online, yet content creators and advertisers alike are still working out how to make mobile work best for them. They face i... Read More
---
Mobile Users Place Their Advertising Value at $10.80 Per Minute
Monday, July 13, 2015 by Richard Harris

Mobile users have told advertisers what they believe they are worth, suggesting that engaging with one minute of advertising on mobile devices is equivalent to $10.80US per consumer for advertisers. These numbers are from a new research study "What's My Worth? 2015" which was conducted by Opinium Research and commissioned by Millennial Media, polling over 4,000 con... Read More
---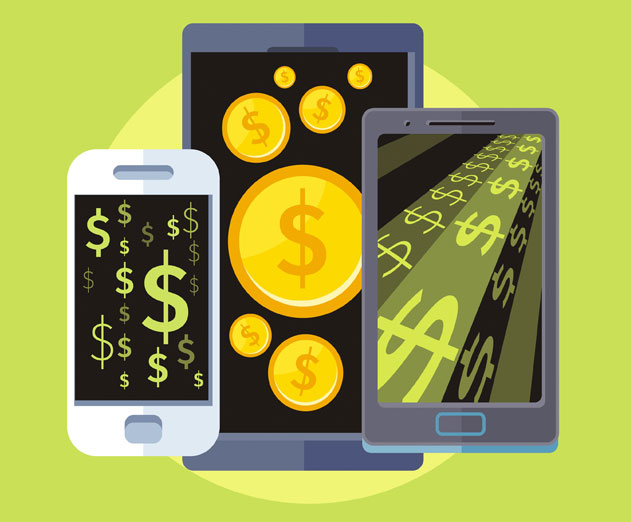 Mobile Monetization: Three Key Considerations
Wednesday, May 27, 2015 by Rachel Powney

Mobile is no longer an accessory, but an essential part of everyday life. Smartphone adoption rates are expected to triple over the next five years, meaning more than six billion people will own a smartphone by 2020. Global mobile internet spend has already overtaken other media platforms this year, so savvy businesses aren't just ensuring they have a mobile app or webs... Read More
---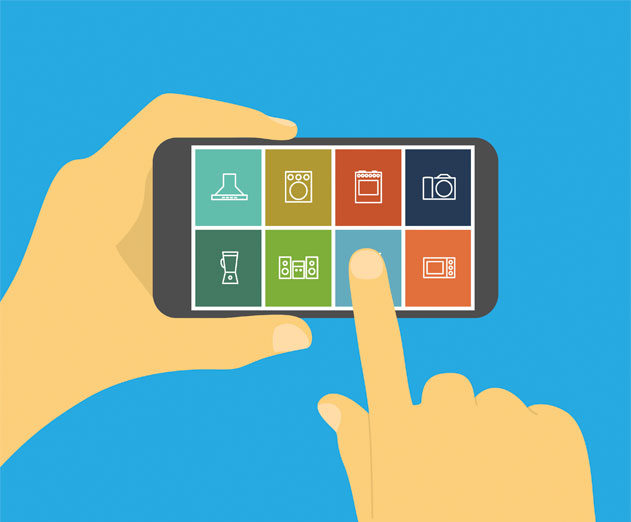 Amazon Will Showcase How Game Developers Can Reach New Customers with Twitch at GDC
Monday, February 23, 2015 by Richard Harris

At GDC Amazon Will Showcase How Game Developers Can Reach New Customers with TwitchAmazon is diving deep into the GDC experience as it showcases its Twitch platform, Amazon Mobile Ads API, AWS, and the Amazon App Store. This year's GDC will provide Amazon with a big opportunity to promote the Twitch live video-game-streaming service as an opportunity for game developers... Read More
---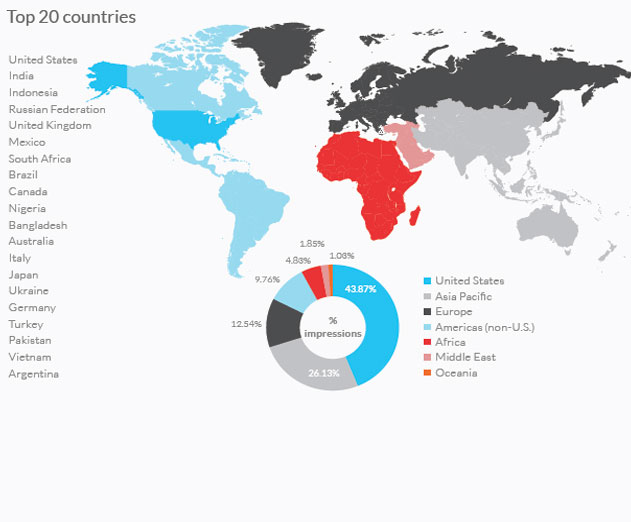 Report Shows iOS Still Reigns Supreme for Mobile App Advertising Revenue Opportunity
Thursday, February 05, 2015 by Richard Harris

Opera Mediaworks has released its latest State of Mobile Advertising report which shows that Android captured the majority (63%) of mobile ad traffic in Q4, but Apple retained its lead in revenue generation.The quarterly report is based on trends and insights from the company's mobile ad platform. It indicates that Apple's favorable position in Western markets, such as ... Read More
---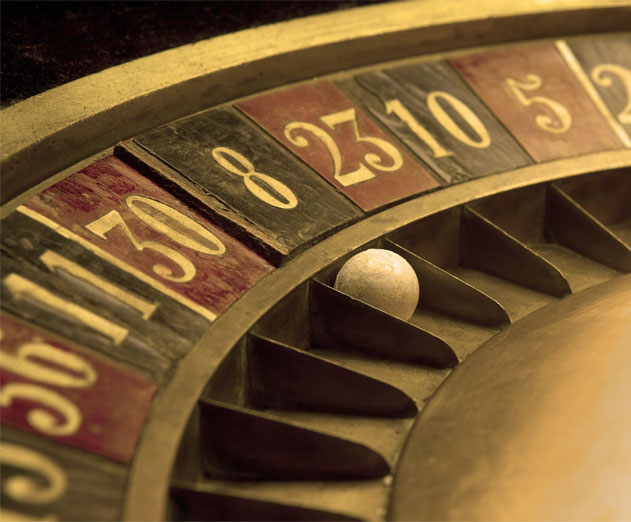 Show Me the Money! A Look at the Profitable App Publishing Models
Wednesday, February 04, 2015 by Kaushal Amin

The app explosion on mobile has been impressive. Smartphones have been adopted faster than any other technology in living memory. The leading platform, Android, boasts around 1.4 million apps in the Play Store, and Apple's iOS, in second place, is not far behind with 1.1 million apps. The potential opportunity is huge, but numbers don't tell the whole story. Prospe... Read More
---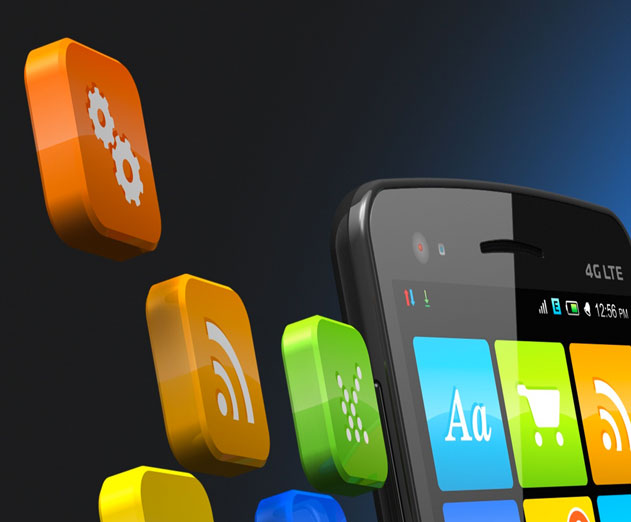 App Marketing: What Channels Will Be Most Effective in 2015?
Thursday, January 29, 2015 by Artyom Dogtiev

At the beginning of each year we all read articles with predictions on pretty much any subject - mobile is no exception. Famous hockey player Wayne Gretzky once said, "A good hockey player plays where the puck is. A great hockey player plays where the puck is going to be." As a guy who has been a part of an app marketing agency for the last 5 years, I constantly ap... Read More
---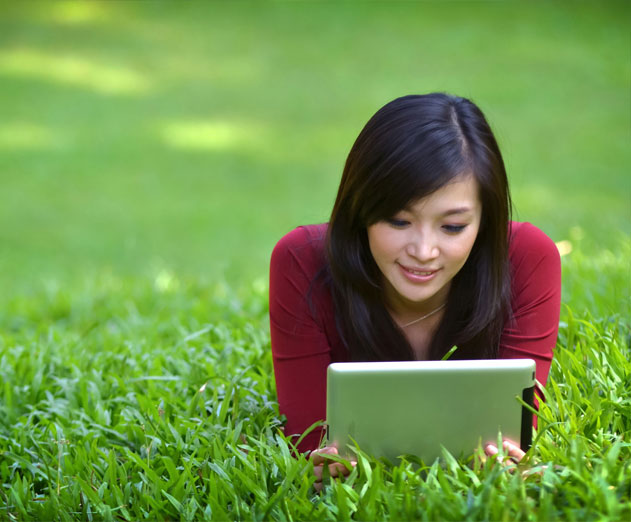 Almost Half of All Advertising for Paid Search Spend Goes to Tablets and Smartphones
Wednesday, January 21, 2015 by Richard Harris

Marin Software has announced that during the 2014 Q4 marketers directed 49% of their paid search budget to tablets and smartphones.These numbers were gleaned from a recent study by Marin Software analyzing search, display and social advertising trends in the U.S. It found that in Q4, 49% of paid search spend went to mobile ads, up from 42% in Q3.During Q4, Marin Softwar... Read More
---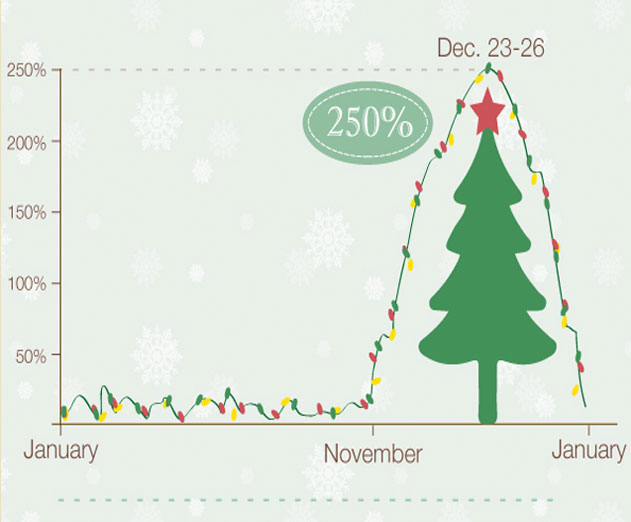 Revmob Reports Mobile App Installs Jump 250 Percent between November to January
Tuesday, December 23, 2014 by Richard Harris

It's no secret that mobile gets a lot of attention around the holidays. From apps to devices everyone is either using their mobile, or buying something mobile. Revmob has released some data to show us all just how large the swing is, based on analytics they have collected from their network over the past 3 years.Overall they report that app downloads increase ... Read More
---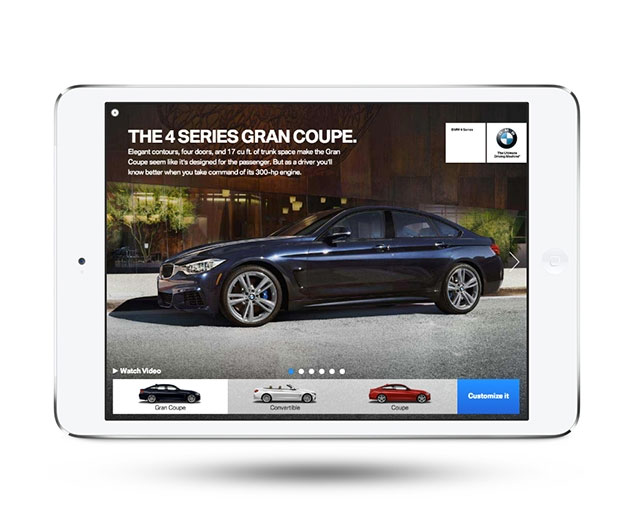 Growth in Ad Tech Firms As Partnerships Spur With Mobile
Wednesday, December 10, 2014 by Stuart Parkerson

An increasing number of traditional advertising partners are creeping their way into the mobile ecosystem and this can be very good news for developers.Google's AdMob is a leading ad network which delivers ad services for iOS and Android. Google is said to have earned $3 billion in display ad revenue alone in 2013. They are currently working on updating their partnershi... Read More
---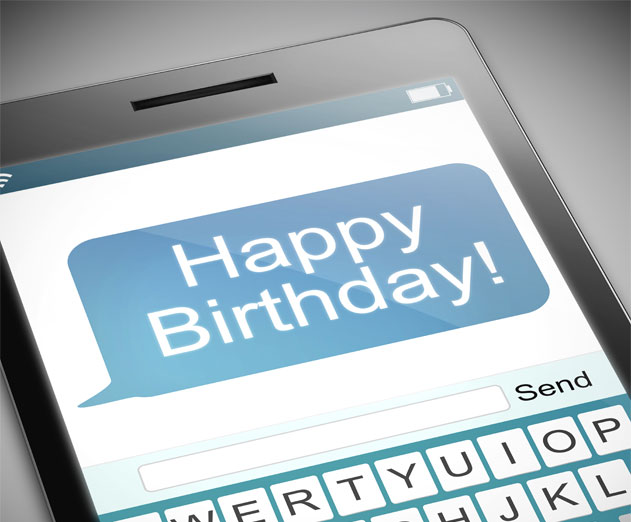 Happy Birthday SMS Messaging!
Thursday, December 04, 2014 by Richard Harris

December 3, 2014 is the anniversary for the first SMS text message ever sent. SMS was created in the 1980s and didn't take off until user experience was improved in the later part of the 90s and early 2000s. It was developed as part of the GSM standard. The growth of SMS today is predicted to drive A2P (application-to-person) messaging for both users and enterprises bei... Read More
---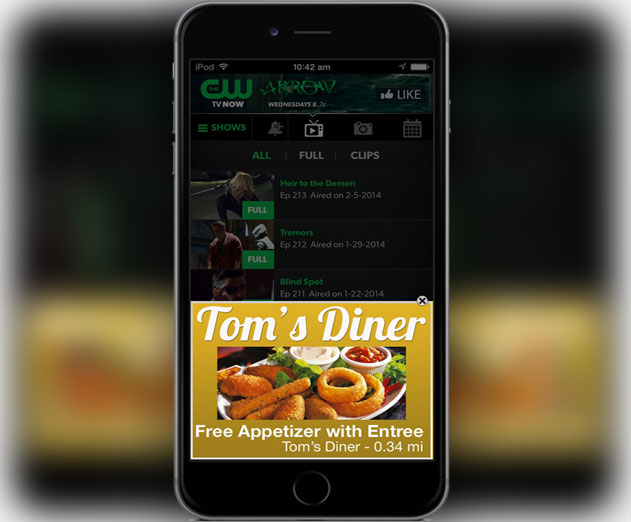 So Many Mobile Ad Formats, What's an App Developer to Do?
Tuesday, October 21, 2014 by Richard Harris

Mobile advertising is continuing to explode and more and more big brand names are moving their ad budgets out of traditional media and into mobile. Its great news for developers and their apps in the marketplaces, however the folks on Madison Avenue are not going to let their creative juices fade away just because they are working on a small screen. They get the bi... Read More
---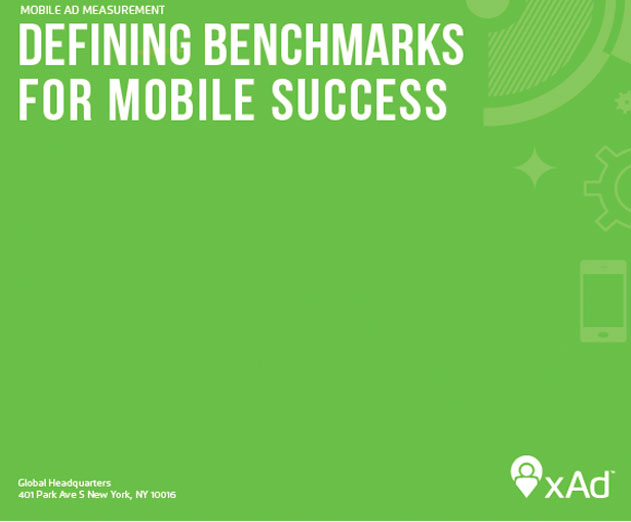 Study Shows CTR is Inaccurate to Measure Mobile App Advertising
Monday, October 20, 2014 by Richard Harris

xAd recently released part one of its 2014 mobile ad measurement study, Defining Benchmarks for Mobile Success, which analyzed 80 mobile ad campaign for 12 major brands to determine the most accurate benchmarks for measuring campaign success.One of the most interesting results to come out of the study is that Click-Through-Rate (CTR), is an inaccurate way to measure the... Read More
---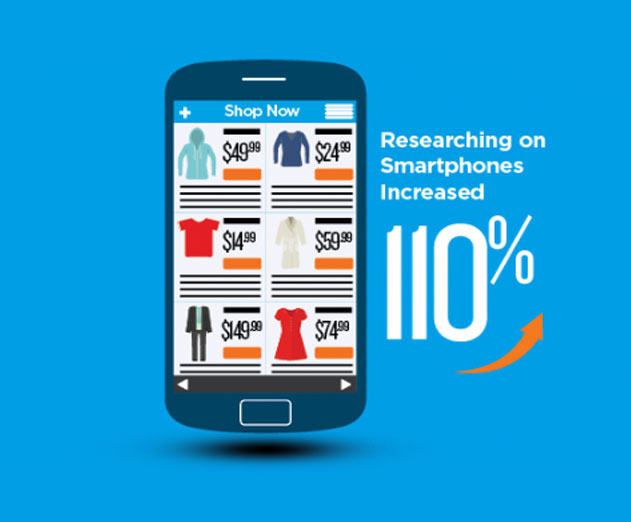 NinthDecimal Report Says Developers Should Make Their Apps Retail Ad Friendly to Maximize Revenue
Friday, October 17, 2014 by Richard Harris

The good news keeps coming for developers who have in-app advertising in their apps. NinthDecimal (formerly JiWire), a mobile audience intelligence company, has reported that mobile advertising drove 51 percent more store traffic for retailers than non-retail mobile campaigns in 2014.The information was gleaned from NinthDecimal's quarterly "Mobile Audience Insights Rep... Read More
---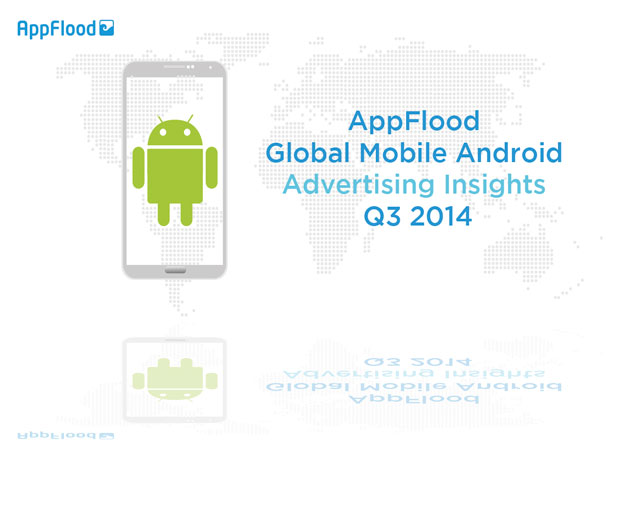 Android Mobile Install Rates Triple in Emerging Markets for Q3
Friday, October 17, 2014 by Stuart Parkerson

AppFlood has published it Global Mobile Android Advertising Insights report for Q3 2014, revealing general global mobile advertising benchmarks including ad spend, install rates, and CPIs. The report is part of a series of quarterly mobile indexes, updates, and insights into the global mobile industry.The report shows emerging regions are a fertile ground for mobile app... Read More
---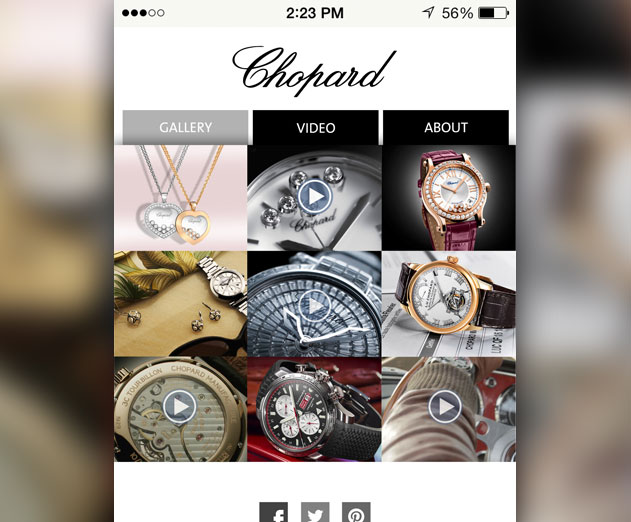 Voltari Launches Platform to Allow Advertisers to Track Store Visits Resulting from Mobile Impressions
Friday, October 17, 2014 by Richard Harris

Voltari Corporation has launched Voltari Pathways, a new product feature offered as part of Voltari Connect, which allows advertisers to track store visits resulting from mobile impressions. This new feature reduces the guesswork to track, understand, and optimize advertising actions which lead to foot traffic. The data will help companies who do business in multip... Read More
---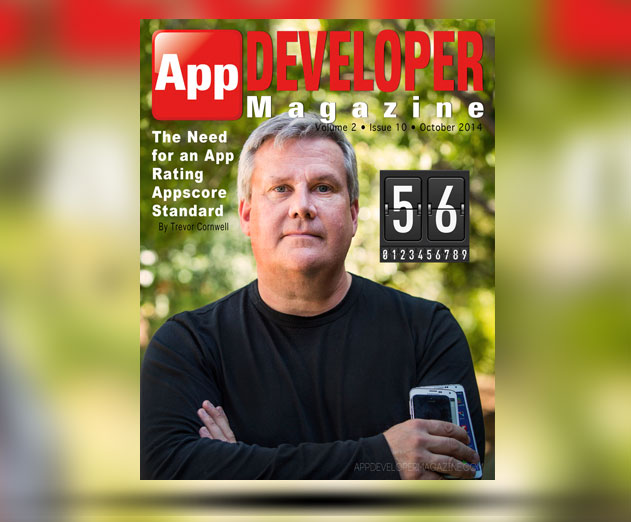 The October 2014 Issue of App Developer Magazine Has Arrived!
Wednesday, October 08, 2014 by Richard Harris

Ladies and Gents we present the October issue of ADM! While there is no way we can tell you everything inside in just a few words, what you need to know is that if you don't read it, you could be missing out on opportunities mentioned in any one of the featured articles included in this issue! What's Inside The Need for an App Rating Appscore Standar... Read More
---
Moving Past Facebook for Better Mobile Game Ad Targeting
Wednesday, October 08, 2014 by Fred Hsu

The mobile gaming industry has exploded over the last few years as Angry Birds and Candy Crush have made headlines around the world, and game advertisers are taking note. Many of these games have one thing in common: they are free-to-play, a model that has revolutionized monetization for gaming on mobile devices, opened up the industry to millions of players, and create... Read More
---
Millennial Media Grows Mobile Ad Real Time Bidding (RTB) Offerings with Acquisition of Nexage
Wednesday, September 24, 2014 by Stuart Parkerson

Millennial Media has announced is acquiring Nexage. Based in Boston, privately held Nexage is a provider of Real-Time-Bidding (RTB) technology for mobile ads. Millennial Media says that Nexage will bolster the company's services in three areas.Increasing yield for developers via expertise and scaleNexage's offerings will complement Millennial Media's demand from ag... Read More
---
The Technicolor App: Why App Developers Should Consider the Effect of Color in Their Apps
Thursday, September 18, 2014 by Richard Harris

Todacell, a mobile ad network, has released information that could indicate, among other things, that the way colors are incorporated into an app can make a difference in app usage. The company's mathematical and computational algorithms have revealed that bright, multi-colored ads perform better in lower GDP per capita countries while minimalist colors perfor... Read More
---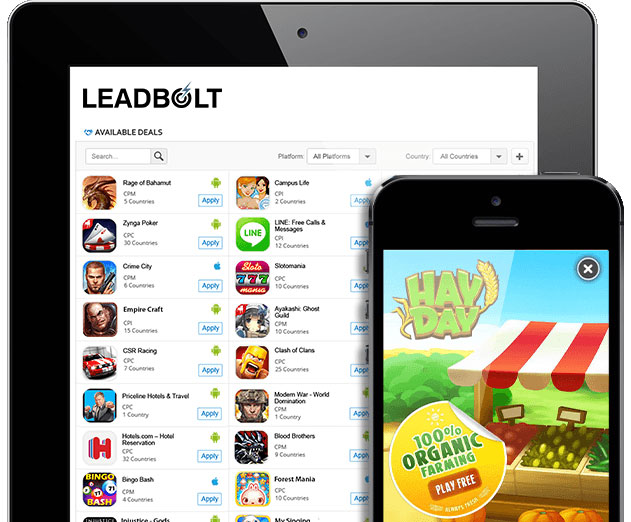 Demystifying the Buying and Selling of Mobile Ads
Saturday, September 06, 2014 by Dale Carr

Whether you're an app developer looking to monetize your app through advertising, or an advertiser interested in reaching a mobile audience, the business of buying and selling mobile ads may seem overwhelmingly complex, with many ad tech solutions and buy-sell platforms offering different ways of doing business. Here's a simple overview of the benefits of each typ... Read More
---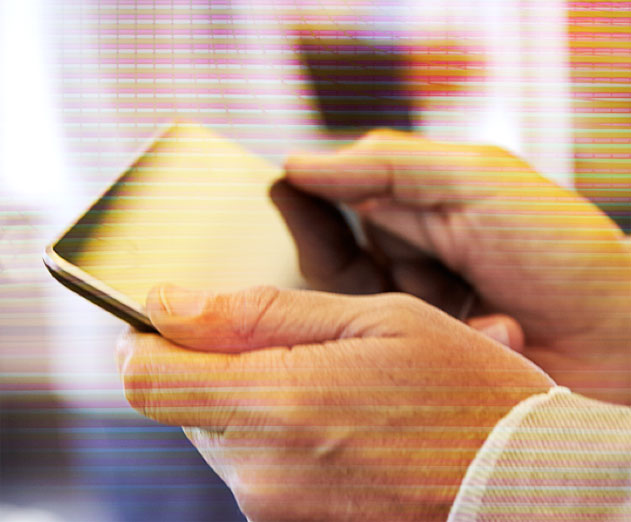 Citrix Mobile Analytics Report Shows iOS Mobile Users Consume More Video than Android Users
Friday, September 05, 2014 by Richard Harris

Citrix has released its Mobile Analytics Report for the second half of 2014. The Mobile Analytics Report provides insight into subscriber behavior and related factors that determine quality of experience (QoE) for mobile data services. Key findings from the report include:Mobile Video on LTE Surpasses 3GThe latest report finds that mobile subscribers on LTE networks are... Read More
---
App Developer Magazine September Issue is Now Live with Insights and the Top News on Mobile Development
Wednesday, September 03, 2014 by Richard Harris

For those of us in the United States, it's back to the drudgery of work after a nice three day Labor Day holiday weekend. Hopefully, this issue of App Developer Magazine will help make the week go by easier!Like all issues, the September magazine provides a highlight of the previous month's biggest news and announcements as well as insightful commentary from experts wit... Read More
---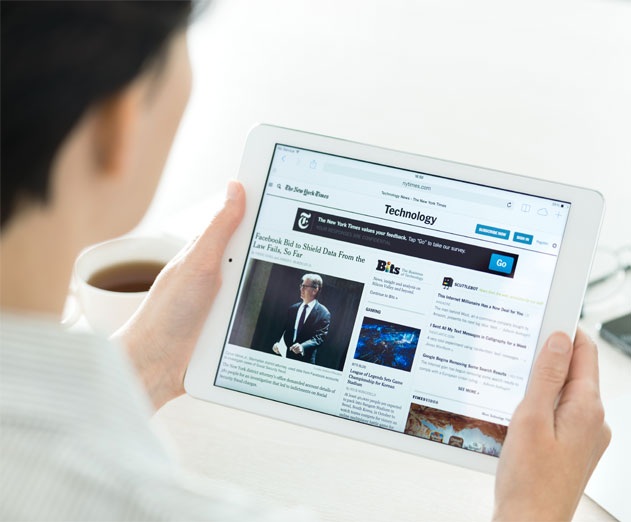 Targeting Mobile Ads Based on Tablet vs. Smartphone Usage: What Do The Metrics Say?
Sunday, August 31, 2014 by Artyom Dogtiev

With the launch of the first iPad back in April 2010, the mobile market welcomed one of its major traffic drivers - a tablet computer. At that time it had only been 3 years since the first device capable of generating mobile traffic was introduced - the iPhone. The iPhone was launched in the summer of 2007 when the mobile device traffic was not even close to the volume ... Read More
---
Facebook Now Offering Bandwidth Targeting for Mobile Ads
Thursday, August 28, 2014 by Richard Harris

Building on its ability to target by device, Facebook is now offering bandwidth targeting to advertisers via the Facebook Ad Create tool, Power Editor and the API. The new mobile network targeting tool will allow the ability to target ads based on the speed of the network the ad is being served on.As ads become more ubiquitous in mobile apps, the potential to ... Read More
---
Using Location Analytics To Help Target Mobile Ads = More Money
Thursday, August 21, 2014 by Stuart Parkerson

Mobile technology has provided the opportunity to engage customers like never before. Serving the right information, at the right time, in the right place is now possible. I say possible, because having the opportunity and actually understanding how to leverage the opportunity are two separate things.If you're dealing with one user, then sure it would be easy. But 50k, ... Read More
---
Using The Weather To Earn More Revenue From Your App
Friday, August 15, 2014 by Richard Harris

One of the concepts that we don't hear a lot about here at ADM is how external factors can affect an app user's interaction with an app and how that situation provides an opportunity to deliver content and marketing messages. Maybe it's because prior to mobile marketing, their really was no way to proactively tailor a message to people on the go or based on their curren... Read More
---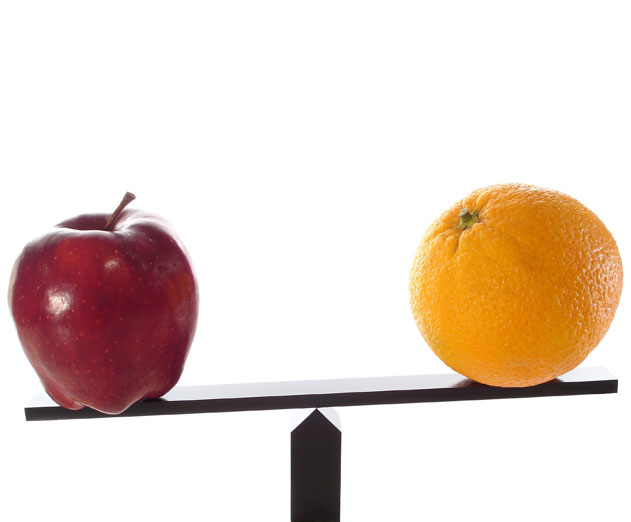 Google and Android Are Not the Same... and That's a Good Thing
Monday, July 28, 2014 by Terry Hughes

Android and Google may seem synonymous with each other, but they are actually quite different. The Android Open Source Project (AOSP) is an open-source software stack for any device, from smartphones to tablets to wearables, created by Google. Google Mobile Services (GMS), on the other hand, are different. GMS are a range of Google-branded services that Google want... Read More
---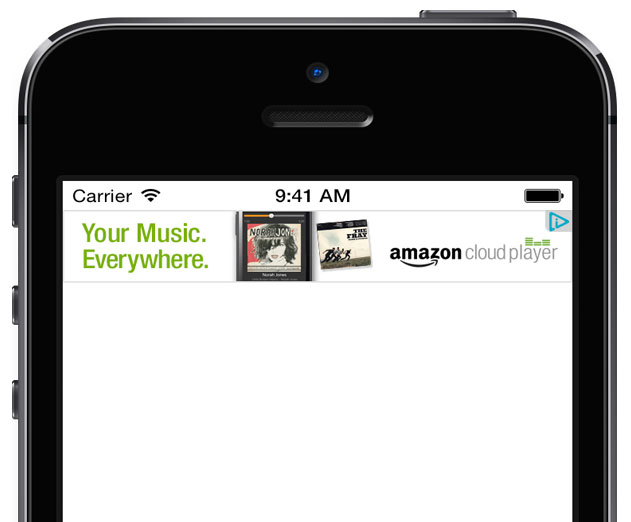 Amazon Mobile Ads API Now Offers iOS App Support for Interstitial and Banner Ads
Thursday, July 24, 2014 by Richard Harris

The Amazon Mobile Ads API allows developers to display ads from the Amazon Mobile Ad Network in their apps, and now, both interstitial and banner ads can be displayed across iOS devices in addition to Android and Fire OS devices (including Fire phone). With this release, Amazon is also expanding ad serving to Android and iOS users in the US, the UK, Germany, ... Read More
---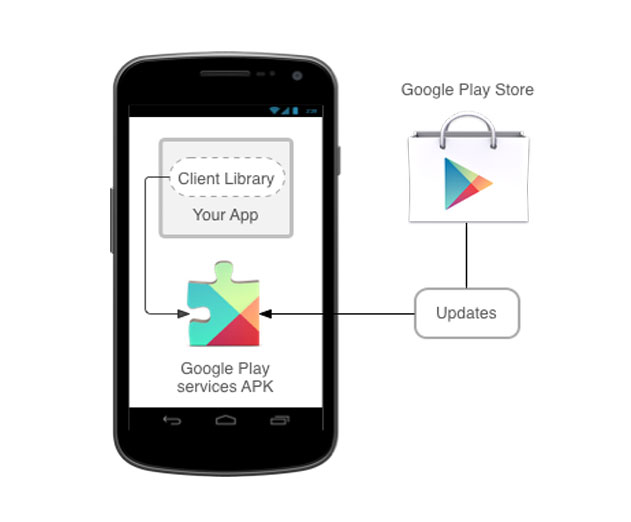 Google Play Services 5.0 Release: What's Inside
Thursday, July 10, 2014 by Richard Harris

Now that Google Play services 5.0 has rolled out to devices we'll take a peek at what it means for app developers. This release introduces Android wearable services APIs, Dynamic Security Provider and App Indexing and provides updates to the Google Play game services, Cast, Drive, Wallet, Analytics, and Mobile Ads.Android Wearable ServicesGoogle Play services 5.0 introd... Read More
---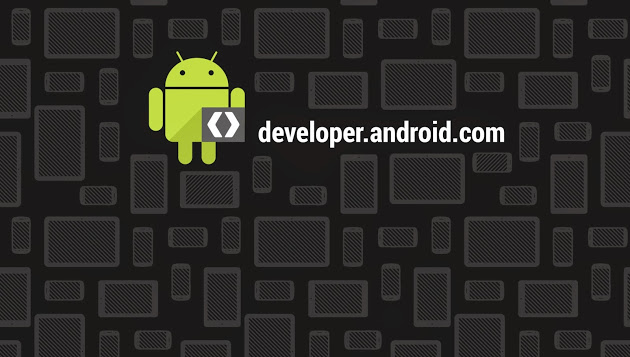 What's in the New Google Play Services 5.0 Announced at Google I/O
Thursday, June 26, 2014 by Richard Harris

At Google I/O a new version of Google Play services was revealed that brings new capabilities and the latest optimizations to devices across the Android ecosystem. Here is what Google says about the New Google Play Services 5.0:Services for Android wearables: Apps can more easily communicate and sync with code running on Android wearables through an automatically s... Read More
---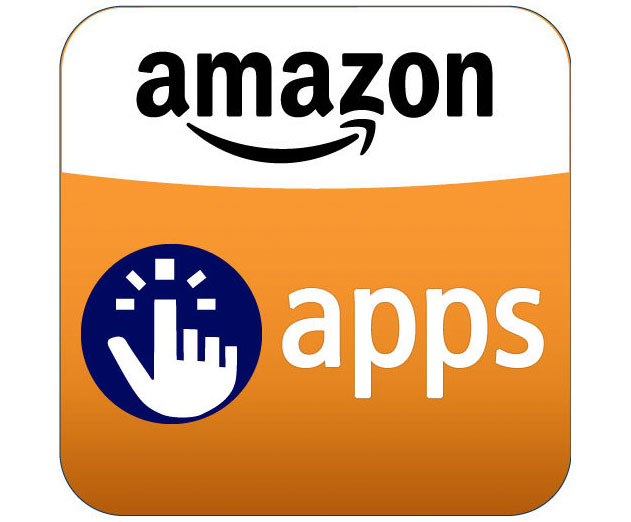 Amazon Releases Research on Success of Developers on the Amazon Appstore Platform
Monday, June 16, 2014 by Richard Harris

Amazon is trumpeting its success in convincing developers to utilize its platform with its latest announcement of an IDC study saying that developers are having positive results from the Kindle Fire platform. According to the IDC survey commissioned by Amazon, 65% of developers building apps and games for Kindle Fire are making at least as much money on t... Read More
---
Google Play Services 4.4 Offers New Features in Maps, Location, Games Services, Mobile Ads, and Wallet API
Thursday, May 08, 2014 by Richard Harris

The latest release of Google Play Services includes a number of updates, including an enhancement to Maps with the introduction of Street View, as well as new features in Location, Games Services, Mobile Ads, and Wallet API.What's new in of Google Play services release 4.4:Google Maps Android APIDevelopers can now embed Street View imagery into an activity, enabling use... Read More
---
AOL to Offer Native Mobile Ad Units for Techcrunch, Huffington Post and Other AOL Digital Properties
Sunday, April 27, 2014 by Stuart Parkerson

AOL has announced a new native ad unit that will allow marketers to run advertising across mobile sites and apps.The new native unit currently reaches 86 million users per month, via AOL owned-and-operated mobile properties and apps including TechCrunch, Huffington Post, DailyFinance, Engadget, AOL Mail and Autoblog as well as through third-party publishing partner... Read More
---
ClickBank Launches Pytch SDK for its Mobile AD Network for iOS and Android
Wednesday, April 16, 2014 by Stuart Parkerson

Pytch, the mobile division within ClickBank, has announced the launch of its Pytch SDK featuring performance advertising for iOS and Android apps.Pytch serves both traditional banners and rich media ads leveraging interactive video placements and all mobile ads are contextually relevant based upon behavioral targeting.Some of the features include:Monetiza... Read More
---
f8 Facebook Developer Conference is Two Weeks Away
Tuesday, April 15, 2014 by Stuart Parkerson

f8 2014, the official developer conference, is April 30 at The Concourse in San Francisco and will feature discussions from CEO Mark Zuckerberg, as well as developers from Instagram and Parse. If you're in the San Francisco area you can sign up to attend the event and if you won't be in town you can experience the event through live streaming. M... Read More
---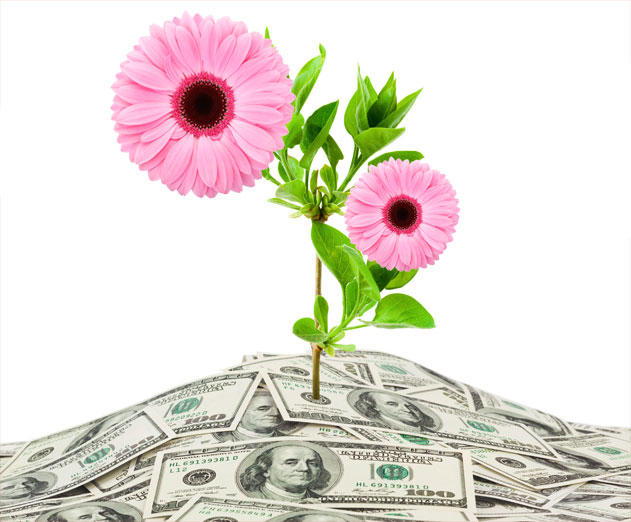 Spring Into Profit – The Four Money Making Models for Your Apps to Bloom
Wednesday, April 09, 2014 by Dale Carr

This Spring will no doubt inspire a new crop of budding mobile app developers possessing amazing ideas to improve our lives on the go. Developers, beware: the mobile app business is not for the faint-hearted. For one, it is a crowded marketplace and competition to get apps discovered is fierce. By now, the US market is reaching saturation and many mobile users already... Read More
---
Using in App Advertising Effectively To Monetize an App
Wednesday, March 26, 2014 by Robert Weber

Thousands of apps launch each day, so the mobile app business must be booming, right? Not exactly. Sure, thousands of apps are launched daily, but how many actually make money? Last I checked, products must generate revenue to qualify as a business. And generating money is where apps fail, miserably. A recent Gartner report spells out the harsh forecast facing developer... Read More
---
Native Advertising On Mobile Is Growing
Monday, March 24, 2014 by Richard Harris

According to eMarketer, increased use of mobile devices to access social media, content portals, news properties, video-sharing sites and streaming services are driving an increase in native advertising formats. In a new report, "Native Advertising: Difficult to Define, but Definitely Growing," it is estimated native ad spending on social media alone woul... Read More
---
New Premium Video Ads are Facebook's Latest Move to Dominate Ad Dollars
Friday, March 14, 2014 by Stuart Parkerson

How fast can marketers shift their ad dollars to mobile? As fast as they find new ways to do so. And now, Facebook has launched Premium Video Ads as a way for advertisers to drive branding objectives on Facebook. Of course, a few select (i.e. top spending) advertisers are participating in the new program.And since the latest report from Facebook states that revenue from... Read More
---
App Marketing Trends That Will Be Big in 2014
Monday, March 03, 2014 by Artyom Dogtiev

It's a brand new year and the perfect time to take a look at the marketing techniques which will be making waves in the mobile communications world in 2014. So let's take a look at several trends that those in the know believe will impact the mobile apps market this year. Some of these trends are based on trends from 2013 which have continued into the New Y... Read More
---
Opera Mediaworks Reaches One Year Anniversary
Monday, March 03, 2014 by Richard Harris

Demonstrating how dynamic the mobile industry truly is, in one short year Opera Mediaworks has become one of the world's larges mobile advertising platforms. A fully-owned subsidiary of Opera Software, Opera Mediaworks has reached a number of milestones has reached in the last year. Revenue Growth Opera Mediaworks revenues increased 134% from Q1 to Q4 2013... Read More
---
Facebook Autoplay Video Ads Help Mobile Advertising Audience Double in First Quarter 2014
Monday, February 24, 2014 by Richard Harris

Mobile advertising continues to heat up and to help understand the mobile ad market, Citrix has released its Citrix Mobile Analytics Report for the first quarter of 2014. The report provides insight into subscriber behavior and related factors that determine quality of experience for mobile data services. Citrix has discovered that mobile advertisements now... Read More
---
Opera Mediaworks Announces Benchmarks in Advance of World Mobile Congress
Thursday, February 20, 2014 by Richard Harris

It has been one year since Opera Software launched its Opera Mediaworks subsidiary and brand. Since its launch the platform has seen significant growth in advertiser services -- from premium, performance and app-installs -- to creative services and publisher services that includes ad serving, ad mediation and rich media.Opera Mediaworks ran a record number of ... Read More
---
Amazon Expands the Availability of Amazon Coins for Android Devices
Wednesday, February 19, 2014 by Stuart Parkerson

Amazon has announced that customers in the US, UK and Germany can now buy, spend and earn Amazon Coins on their Android phones and tablets.Amazon users need to download the latest version of the Amazon Appstore and their existing Coins balances automatically appear. Existing Android users can upgrade to the latest version of the Amazon Appstore and new customers ca... Read More
---
Amazon Guarantees App Developers $1.50 CPM for Banner Ads in March and April
Tuesday, February 04, 2014 by Stuart Parkerson

The Amazon Mobile Ads service has announced that it is guaranteeing $1.50 cpm (up to 2 million impressions per app per month) on banner ads during March and April 2014 for serving mobile ads through the Amazon Mobile Ad Network.To qualify for this offer, developers will need to integrate the Amazon Mobile Ads API into their apps and send the first ad request b... Read More
---
Adtiles Motion Ads Looks to Shake Up Native Mobile Ads
Wednesday, January 29, 2014 by Stuart Parkerson

Pretty soon, many of the most popular apps might just be elaborate ads, packaged to entertain, published to monetize.Adtiles is helping to blur the line between what is an integral part of an app and what is advertising with its Motion Ads product, a new solution that is being added to Adtile's native iOS SDK, Design Desk and ad serving technology. Shake your ... Read More
---
Opera Reports Android Edges Out iOS for Mobile Phone App Ad Impressions
Thursday, January 23, 2014 by Stuart Parkerson

Opera Mediaworks has a issued its fourth quarter report on mobile advertising showing that the year as a whole saw a significant increase in the mobile ad market. On its platform alone, Opera Mediaworks has seen a significant increase in global ad traffic year over year reaching over 425 million consumers, while serving over 60 billion impressions a month.Dri... Read More
---
Google Play Services 4.1 Provides App Developers With Enhances to Game Apps, Android SDK Access, Mobile Ads, and Google Drive API
Tuesday, January 14, 2014 by Stuart Parkerson

Google Play Services 4.1 has launched and it includes a number of enhancements including new Turn Based Multiplayer support for games, and a preliminary API for integrating Google Drive into apps. This update also improves battery life for all users with Google Location Reporting enabled. Once the rollout has completed, developers will be able to download the SDK u... Read More
---
Monetizing Your App with Game Offers
Monday, December 02, 2013 by Thomas Sommer

Passion is without doubt the main driver of a developer's motivation to build great and beautiful apps. This passion will keep you awake at night and fuel the creativity and hard work necessary to the completion and perfection of a beautiful product.However, passion is not enough. And although you may not be in the game for this reason in the first ... Read More
---
Goodby Flash Ads: Flite Introduces New Web Based HTML5 Design Tool for Building Mobile Ads
Wednesday, November 13, 2013 by Richard Harris

Goodbye Flash, hello HTML5. So says Flite, a multi-screen advertising company, who has introduced Design Studio HTML5, a web-based design tool for building ads that will run on all devices and screens. According to the company, when compared with competitive offerings, Design Studio HTML5 has an easier to use UI, a straightforward installation and trafficking of HTML5 ... Read More
---
Bunndle Launches Mobile Ad Network for iOS
Thursday, October 31, 2013 by Richard Harris

Company partners with LinkedIn, Blekko, Skout on new mobile network for apps PALO ALTO, Calif., Oct. 30, 2013 – Bunndle, the ad network for apps, today announced the expansion of its mobile app distribution network to include iOS. The three-year-old company has already been successful with its desktop app distribution service, which provides superior matching of app to ... Read More
---
Facebook Announces Video Ads and CPA Model for Buying Mobile App Ads
Friday, October 25, 2013 by Stuart Parkerson

It seems that Facebook just won't slow down in expanding/enhancing its advertising opportunities for app developers. This week the company announced new opportunities for video ads and CPA buying for mobile app ads. The new services are targeting developers need to increase app installs and maximize resources targeted to user acquisition campaigns. According to the Fa... Read More
---
Most Mobile Ads Are Clicked On Monday or Sunday At 6PM
Thursday, October 24, 2013 by Richard Harris

PapayaMobile's AppFlood mobile ad platform reveals which time people are most likely to click on ads during the dayAppFlood dug through 300 million mobile ad impressions in the United States in order to discover which days and times people are most active on their mobile phones – thus, the most effective for mobile ad click-throughs. The full article with graphs is post... Read More
---
Mainstream App Developers Get Native Ad Technology Boost from Airpush
Monday, October 21, 2013 by Stuart Parkerson

Smart people know to make money you have to follow the money. App developers are no exception and smart developers realize that a seismic shift in mobile advertising is coming, and there are serious changes in the air with how major ad players will place their mobile advertising dollars. This game altering shift is towards user-centric mobile ads that offer a more ... Read More
---
Amazon "App Store Developer Select Program" Recruits HD Optimized Apps
Wednesday, October 16, 2013 by Stuart Parkerson

Want 500,000 free mobile ad impressions? Amazon is offering just that as it continues its push to recruit app developers with its recently announced Appstore Developer Select program. Developers who submit qualifying apps receive enhanced services including 500,000 free mobile ad impressions across the Amazon Mobile Ad Network, participation in the Amazon Coins Reward... Read More
---
LiquidM is Yet Another New Player in the Mobile Advertising Marketplace
Tuesday, October 15, 2013 by Stuart Parkerson

The mobile ad space is hot and it's getting a little more crowded with the announcement by LiquidM of the availability of its new mobile advertising management platform (MAMP). Mobile ad networks are all the rage with the tech venture capitalists as emerging markets rapidly grow, and subsequently so do the opportunities for placement of mobile ads. $5 million from thre... Read More
---
Old School Vs New School App Monetization
Wednesday, September 25, 2013 by Richard Harris

A chat with Scott Weller, CTO of SessionM about how monetizing mobile apps has changed. ADM: Last time we spoke you mentioned there's a difference between the "old school" and "new school" approach to monetizing with mobile ads.What did you mean by this? WELLER: There's a big difference between the "old school" strategy used by app developers to monetize ... Read More
---
App Developers, Publishers and Marketers Will Have to Evolve with Voice Ads
Thursday, August 22, 2013 by Stuart Parkerson

Would you like to be a Pepper too? Now mobile users can actually answer that question with Nuance's "Voice Ads" product, another evolution of the mobile ad delivery process. Voice Ads allow mobile users to talk back to ads, creating a new level of interaction between advertisers and consumers. The Nuance Voice Ads SDK provides the backend power needed to created ... Read More
---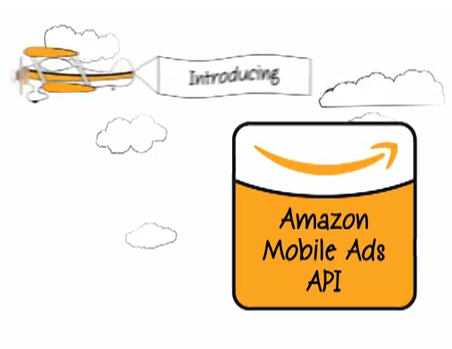 Amazon Launches It's Own Mobile Ads API
Sunday, July 28, 2013 by Richard Harris

Amazon announced the general availability of the Amazon Mobile Ads API which they say gives developers the ability to earn high eCPM by monetizing their app with mobile ads from the Amazon Mobile Ad Network.Amazon says it's eCPM has increased 30% since the beta launch in March, and early adopters such as Games2Win are reporting that the Amazon Mobile Ads API h... Read More
---
Human Demand Introduces Privacy Compliant Re Engagement and Retargeting Platform
Wednesday, July 10, 2013 by Richard Harris

Human Demand Introduces Privacy Compliant Re-Engagement and Retargeting Platform Mobile DSP+DMP (Demand Side Platform + Data Management Platform) company Human Demand has announced a new app re-engagement platform available to developers to retain the users they have previously acquired through mobile re-engagement and retargeting. The program allows developer... Read More
---
Game Insight Offers Advice on Mobile Monetization
Tuesday, April 16, 2013 by Richard Harris

Looking for tips on how top game developers are killing it with revenue in the mobile market? Darya Trushkina is the business development vice president at Game Insight and wants to let you in on a few secrets.Invest In Windows 8He says even though Windows is a pretty small market, at some point the tide is going to turn and now it the time to put yuor footprint in the ... Read More
---
Introducing the Amazon Mobile Ads API (Beta)
Monday, March 04, 2013 by Richard Harris

Amazon developers rejoice, they have now taken the next step to help you make more money!Announcing the Amazon Mobile Ads API, now available in beta. The Amazon Mobile Ads API is an in-app display advertising monetization solution, which offers: A great monetization opportunity with competitive eCPMHigh-quality ads from Amazon and brand advertisers such as Duracel... Read More
---
Are mobile ads CPMs on the rise?
Tuesday, January 22, 2013 by Richard Harris

According to MoPub mobile ads overall have seen a pretty dramatic increase in CPM's over the last 2 months for Android, but iOS developers still win in revenue for cost-per-click ads.The device yielding the highest CPM is the iPad - which attracts large volume advertisers.The reasons are yet unknown but it's encouraging news for those developers still mon... Read More
---
Did mobile ads help Obama get re elected?
Tuesday, December 18, 2012 by Richard Harris

It's no surprise to know the Obama campaign spent millions of dollars on mobile advertising during the election this past November, but Shannon Lee - who is the campaigns digital lead says the ads definitely helped them win the office.They really narrowed down their audience too, they targeted young, female and Hispanic voters in Ohio, Michigan, Nevada, Iowa, Florida an... Read More
---