Energy Efficient news search results
Developer news items we found relating to Energy Efficient
100 results
---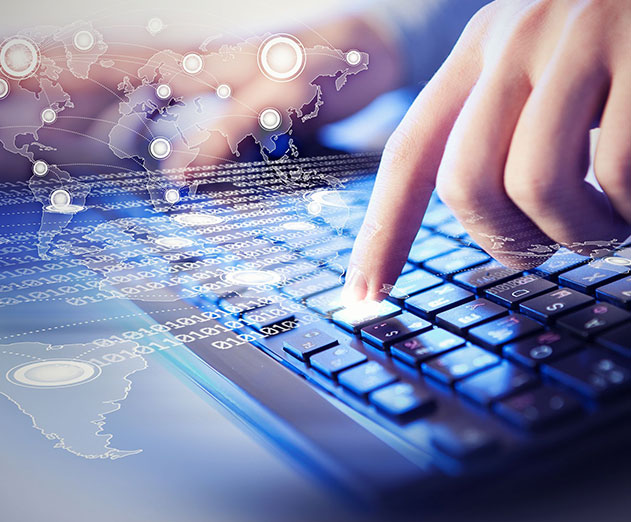 Developers playing nice with the platform approach to making apps
Wednesday, August 16, 2017 by Chaitanya Gupta

Kumar manages travel and logistics for a large banking company. He handles the mammoth task of arranging transport for employees who work beyond regular hours, and this takes up considerable time and effort, with back-and-forth messaging and calls. His problem is compounded by the fact that many employees are restricted from carrying personal computing devices (such as ...
---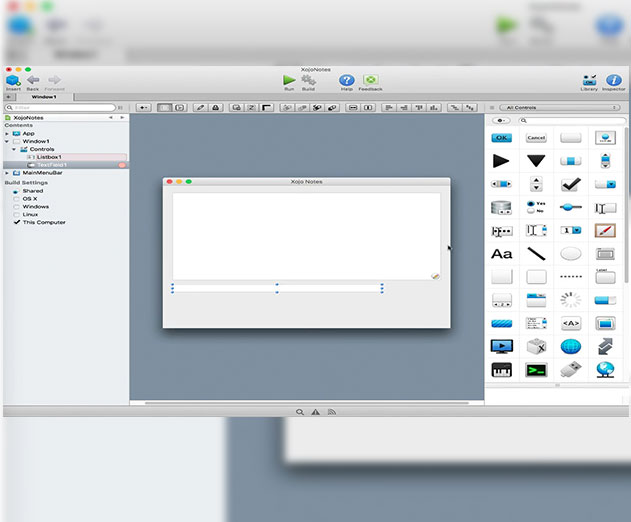 Xojo 2017 cross platform tool updates are now available
Tuesday, August 15, 2017 by Christian Hargrave

Xojo, Inc., a company helping developers create native cross-platform applications, has announced the availability of Xojo 2017 Release 2. Xojo is a rapid application development tool for making apps for the desktop (macOS, Windows and Linux), web, iOS, and Raspberry Pi. In addition to over 250 improvements, this release focuses on enhancements to 64-bit support, Linux ...
---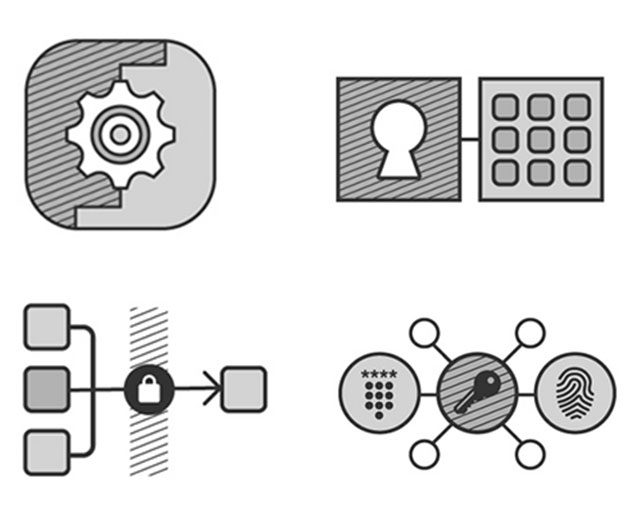 Appdome integrates into the AppConfig community
Monday, August 14, 2017 by Richard Harris

Appdome, a cloud hub for mobile app integration, has joined the AppConfig Community, re-affirming its ongoing commitment to a secure and efficient mobile industry. AppConfig's best practice feature-set can now be automatically integrated in apps via the Appdome platform, all without any code or coding. App Publishers (ISVs) and enterprise app developers can add AppConfi...
---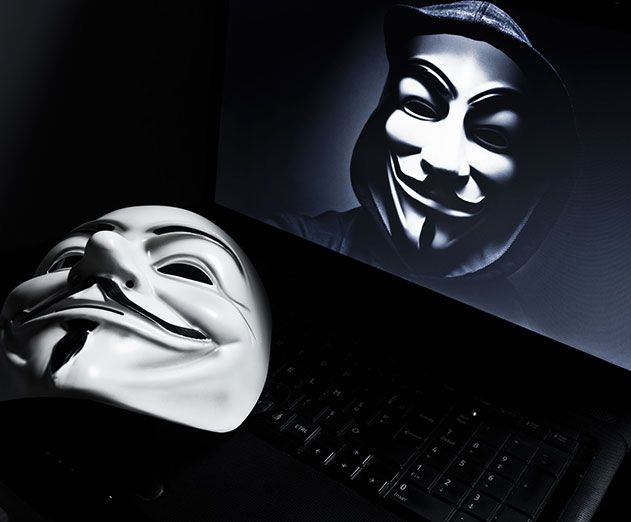 Developers are most wary of these technologies being hacked
Wednesday, August 02, 2017 by Christian Hargrave

In a new survey by Netsparker Ltd., a provider of web applications security, developers agreed that the government and financial services are the two sectors most vulnerable to hacking and that smart home IoT is the most vulnerable technology.Propeller Insights conducted the recent survey of U.S.-based software developers for Netsparker from July 5-7, 2017.Government mo...
---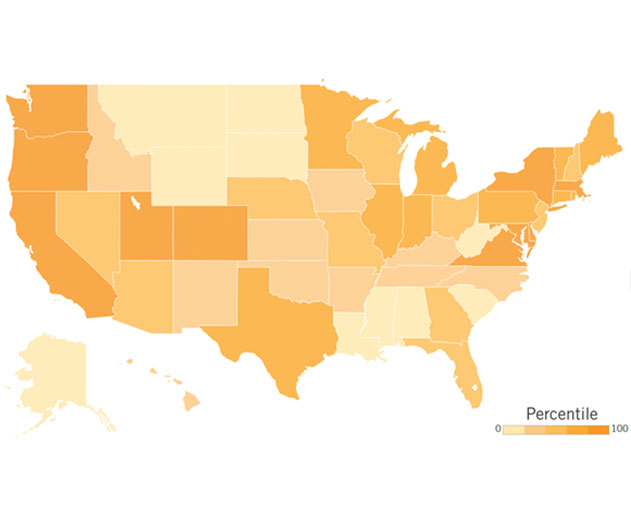 Missouri ranks 27th in key measures of strength in data-driven economy
Wednesday, August 02, 2017 by Richard Harris

As data scientists and civic and business leaders across the country marshal the power of data and analytics to grow the economy and address societal challenges, Missouri ranks 27th in how well-prepared it is for success in this new data-driven environment, according to a new analysis by the Center for Data Innovation.The Center, a data-policy think tank affiliated with...
---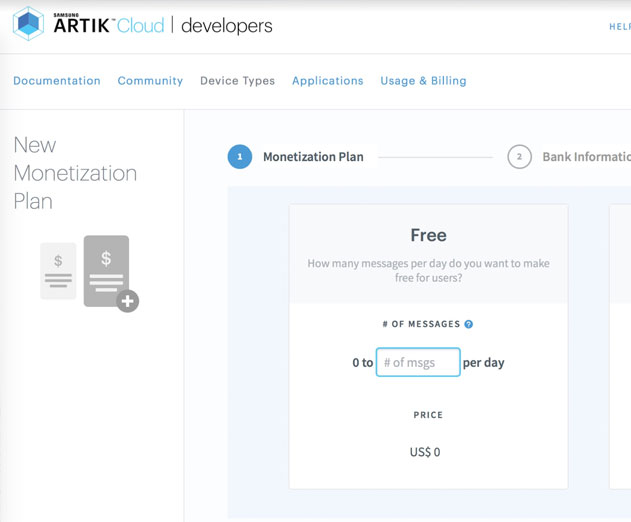 Samsung ARTIK lets you monetize the data shared by IoT devices
Monday, July 31, 2017 by Richard Harris

Samsung Electronics Co. Ltd. just launched Samsung ARTIK Cloud Monetization for the Internet of Things (IoT), which is a new service to monetize the data shared by IoT devices and enable an IoT data economy. For the first time since the dawn of IoT, device manufacturers and service providers can tap into an open ecosystem and create service plans that generate rev...
---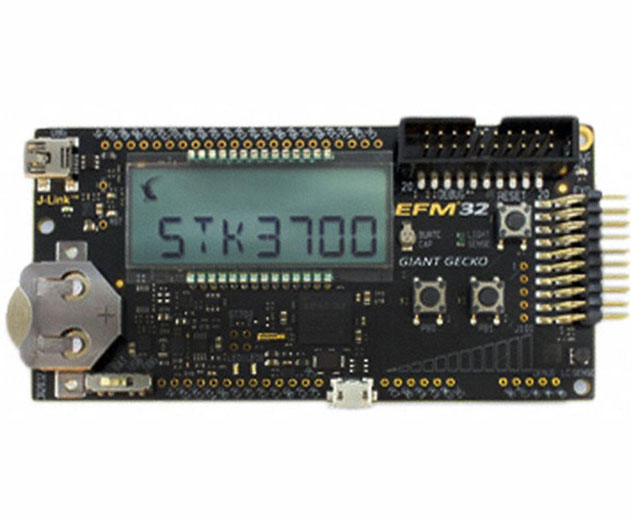 New Giant Gecko MCU microcontrollers aim to help complex IoT apps
Tuesday, July 25, 2017 by Richard Harris

Silicon Labs has expanded its energy-friendly EFM32 Gecko portfolio with industrial-strength microcontrollers (MCUs) delivering better performance, more features and lower power. The new EFM32GG11 Giant Gecko MCU family offers an improved feature set available in the low-power MCU market, targeting smart metering, asset tracking, industrial/building automation, wearable...
---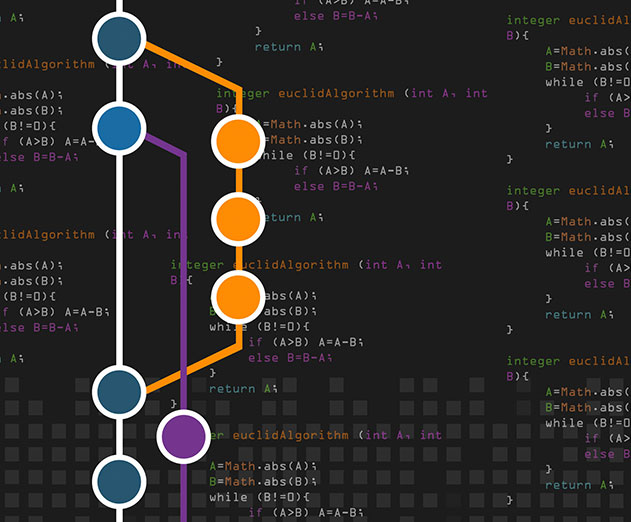 CA says you are probably missing out on the benefits of continuous testing
Friday, July 21, 2017 by Richard Harris

Results from a CA Technologies global study reveal that while 75 percent of organizations highlight continuous testing as critical or important, only a minority of survey respondents have made exceptional progress acquiring the necessary knowledge and key enablers to drive digital transformation. The 20 percent of survey respondents identified as continuous testing 'Lea...
---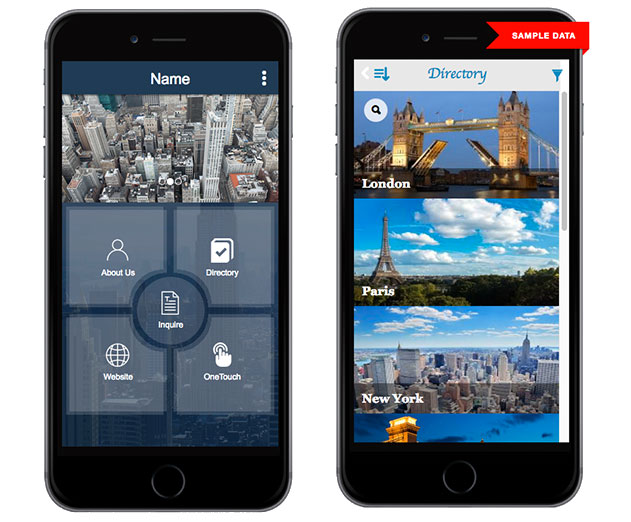 Appy Pie App Sheets feature
Friday, July 21, 2017 by Christian Hargrave

Appy Pie, a cloud-based mobile application builder platform just announced the launch of its App Sheets feature, which allows business owners to link all of their Google Spreadsheets and Forms into an app to modify in real-time. Appy Pie's newest feature allows users to have access to their Google Spreadsheets or Forms directly from the Appy Pie app to instantly add, mo...
---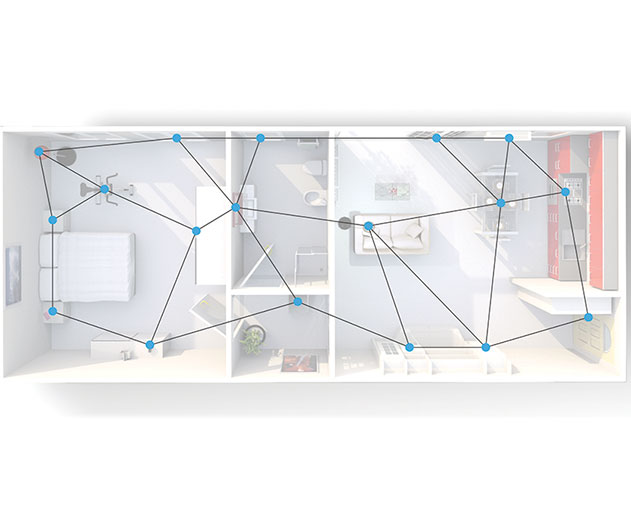 The first Bluetooth Mesh solution from Silicon Labs lands
Wednesday, July 19, 2017 by Richard Harris

To help developers simplify the design of mesh-networked devices for the Internet of Things (IoT) and get to market faster, Silicon Labs introduced a comprehensive suite of software and hardware that supports the new Bluetooth mesh specification. The new Bluetooth mesh solution benefits from the company's proven mesh networking expertise and includes development tools, ...
---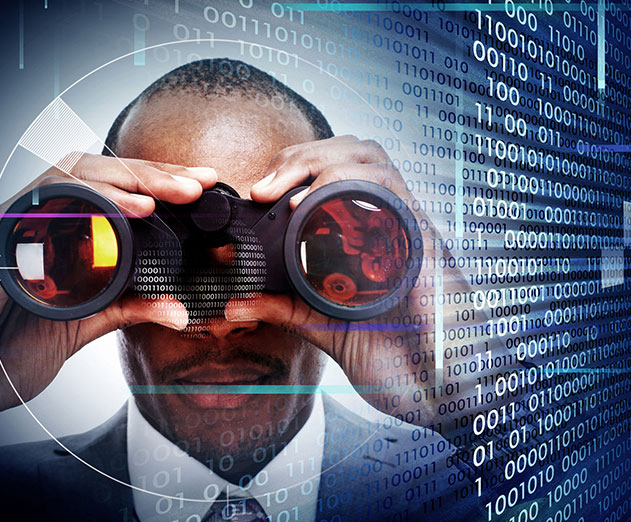 Metadata can be deadly in cyber exploitation
Tuesday, July 18, 2017 by Christian Hargrave

When someone says "There's no cause for concern, it's only metadata" you can send them this:Metadata, or "data about data," is collected and recorded to describe data, identify trends, administer algorithmic solutions, and model potential scenarios. When one understands how to make sense of seemingly random metadata or how to pair the data with other exfiltrated data po...
---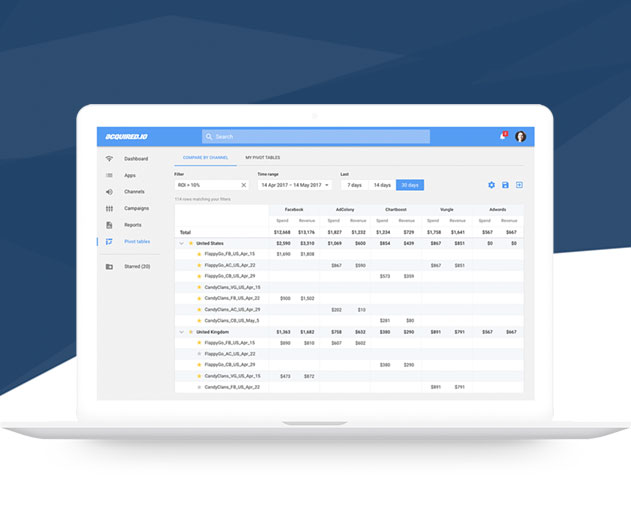 Acquired.io wants to help small app publishers
Thursday, July 06, 2017 by Richard Harris

The founders of mobile marketing company AppScotch, acquired by AppAnnie, have launched their newest venture, Acquired.io. The company has created a centralized platform to manage user acquisition across dozens of channels like Snapchat, AdColony, Chartboost, and others. Acquired.io has raised $2 million in funding from investors, many in the mobile gaming space. N...
---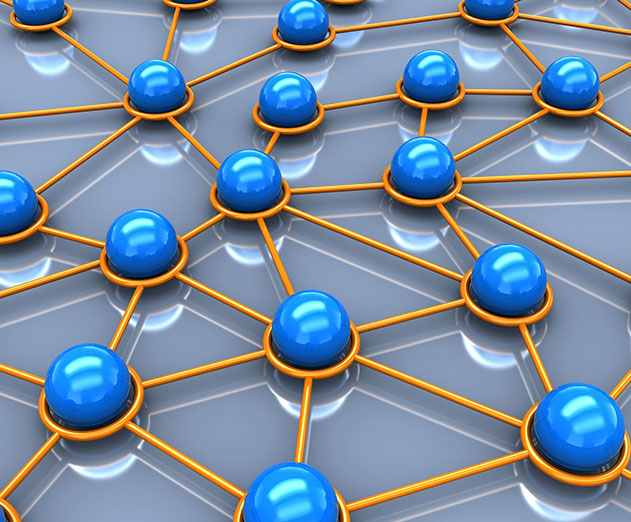 Open source is truly open for business
Wednesday, June 28, 2017 by Christian Hargrave

NodeSource, the Node.js company, has announced the results of a new survey fielded among enterprise software developers ranking open source projects across a variety factors, including hiring, entrepreneurism and the likelihood of IPOs in the near future.The survey, which was aimed at gauging the momentum of Node.js within the open source software ecosystem, revealed th...
---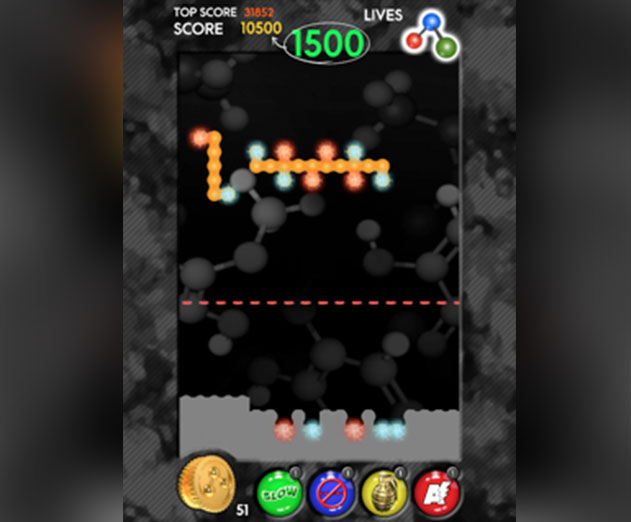 BioBlox2D game helps you learn protein docking
Wednesday, June 21, 2017 by Christian Hargrave

BioBlox2D is a new free mobile computer game inspired by tackling one of the hardest problems in biological science - how molecules fit together.BioBlox2D is the result of a collaboration between researchers at Imperial College London and Goldsmiths, University of London. It turns the science of how proteins fit together (or 'dock') with smaller molecules, such as medic...
---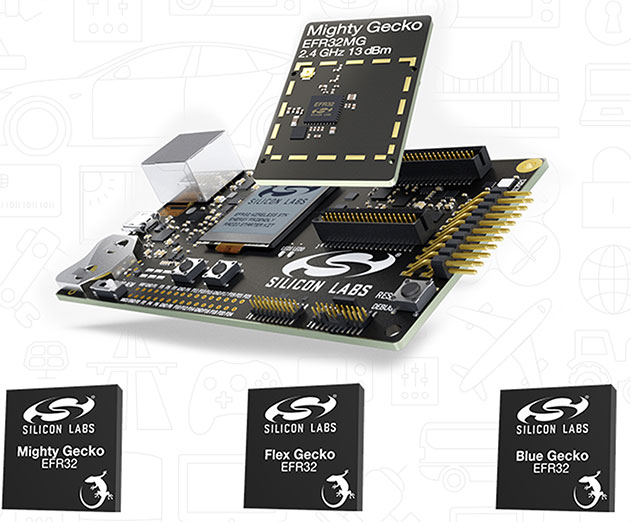 Wireless Gecko SoC now supports full bluetooth 5 connectivity
Friday, June 16, 2017 by Christian Hargrave

Silicon Labs expands its Wireless Gecko system-on-chip (SoC) portfolio with new multiband SoCs supporting full Bluetooth 5 connectivity and more memory options. Their new EFR32xG13 SoCs offer developers greater flexibility and more capabilities for applications using a single wireless protocol or requiring more memory for multiprotocol solutions, larger customer applica...
---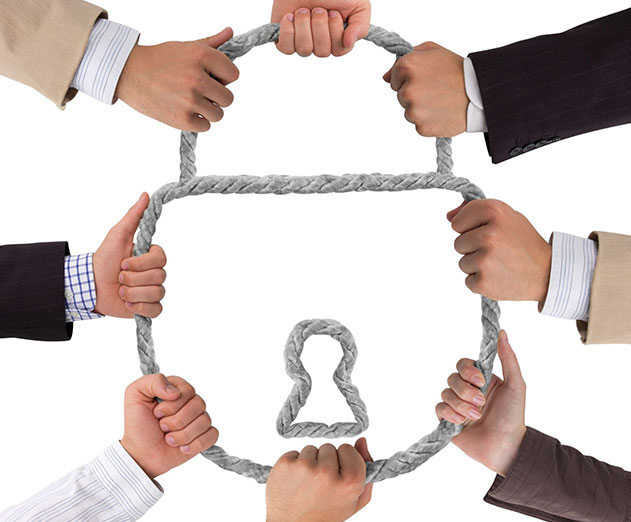 DevSecOps will help security and developers play nice
Thursday, June 15, 2017 by Richard Harris

Veracode, a security software company acquired by CA Technologies, has announced the results of a study examining the relationships between application developers and security teams.The study, conducted in conjunction with Enterprise Strategy Group (ESG), shows that despite the pervasive belief that security and development teams have conflicting priorities, initiatives...
---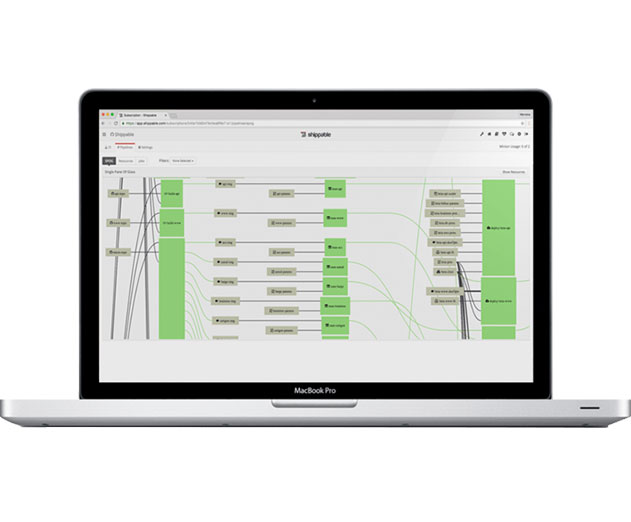 DevOps in the enterprise with new Shippable Server
Thursday, June 15, 2017 by Christian Hargrave

Shippable announces the general availability of Shippable Server, the enterprise version of its popular DevOps platform, for organizations that want to ship code frequently and predictably but have strict security, compliance and control needs. The platform unifies all DevOps tools and processes into software "assembly lines" that provide complete visibility, traceabili...
---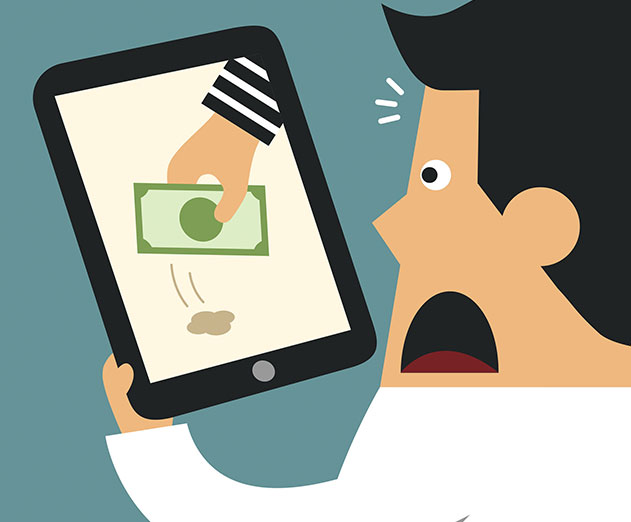 The mobile ad fraud pandemic and what developers should know
Tuesday, June 13, 2017 by Galia Reichenstein

Mobile ad fraud is a big concern in the mobile space. Unfortunately, we have seen this before in ad tech - players looking to make a quick buck by following revenue via monetizing it in an illegal way. Mobile ad fraud has created a dark ripple in the space, resulting in a lot of mistrust. The challenge is that fraud is widespread, and fraudsters are getting more and mor...
---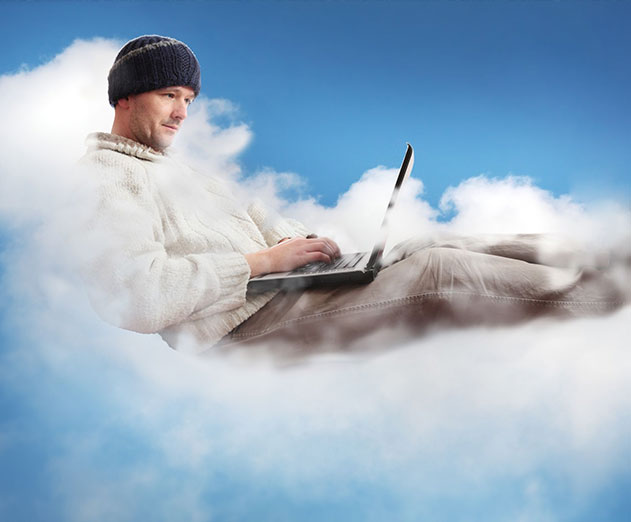 The cloud is changing under our nose according to Packet
Tuesday, May 23, 2017 by Richard Harris

We recently sat down with Zac Smith, CEO of Packet to talk about the challenges with existing cloud and infrastructure solutions for the modern app developer. As new and emerging technologies and consumer experiences including IoT, virtual/augmented reality, mobile gaming, drones, and autonomous cars become more common, developers building apps to power these things wil...
---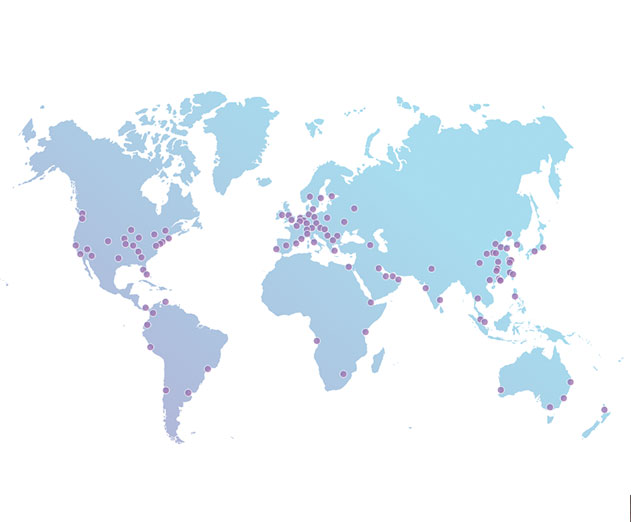 Route the Internet faster with Argo from Cloudflare
Monday, May 22, 2017 by Michael Haynes

Cloudflare has announced Argo, a service that intelligently routes traffic across the Internet for a faster, more reliable, and more secure online experience.The Internet is inherently unreliable. Its massive collection of networks from different providers experiences delays and outages all the time. Internet users experience these problems as slowness reaching websites...
---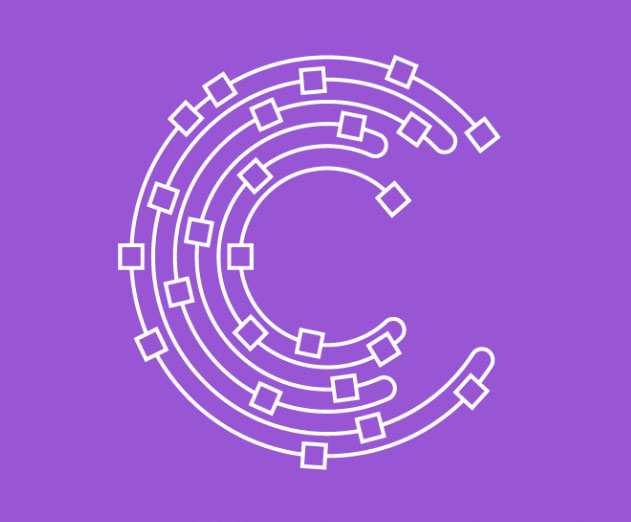 IBM launches Blockchain Founder Accelerator
Friday, May 19, 2017 by Richard Harris

IBM has announced the IBM Blockchain Founder Accelerator to help enterprises and enterprise developers take blockchain networks into production faster. The accelerator is the first program available that provides expertise and support across the technology, legal and business considerations of establishing new blockchain networks. Enterprises can join to gain exclusive ...
---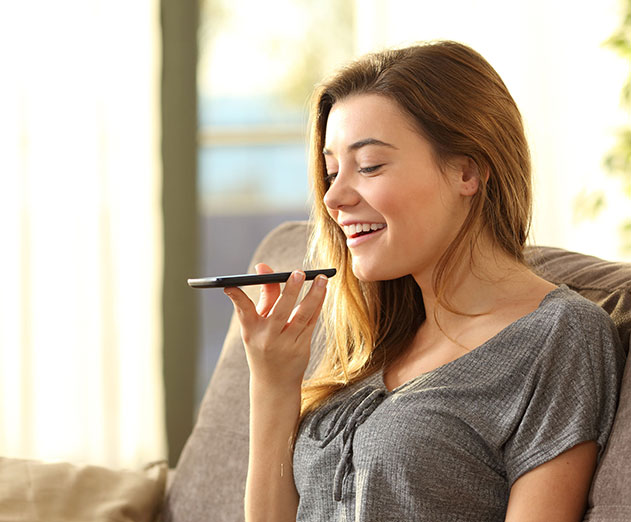 Why you should add voice and intelligence to your apps
Friday, May 19, 2017 by Richard Harris

SoundHound Inc. is a voice-enabled AI and conversational intelligence provider that has turned sound (voice, music, and more) into understanding and actionable meaning, enabling humans to interact with the things around them in the same way we interact with each other: by speaking naturally to mobile phones, cars, TVs, music speakers, and every other part of the emergin...
---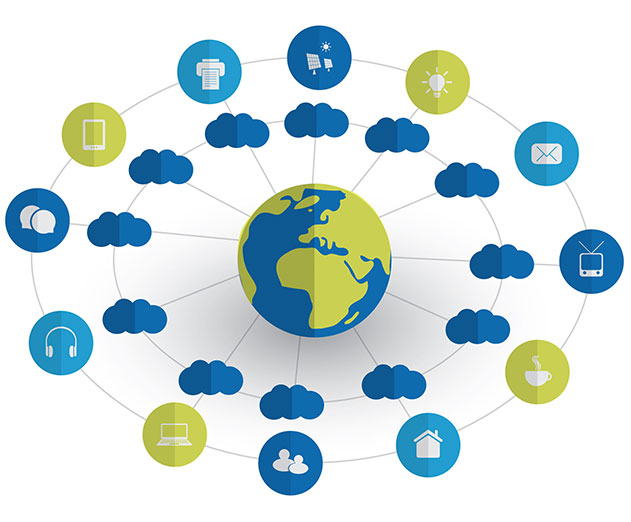 Google releases new Cloud IoT Core service
Wednesday, May 17, 2017 by Richard Harris

Google Cloud Platform (GCP) has released their new service called Google Cloud IoT Core. Cloud IoT Core makes it easy for you to securely connect your globally distributed devices to GCP, centrally manage them, and build rich applications by integrating with our data analytics services.When used as part of a broader Cloud IoT solution, Cloud IoT Core gives you access to...
---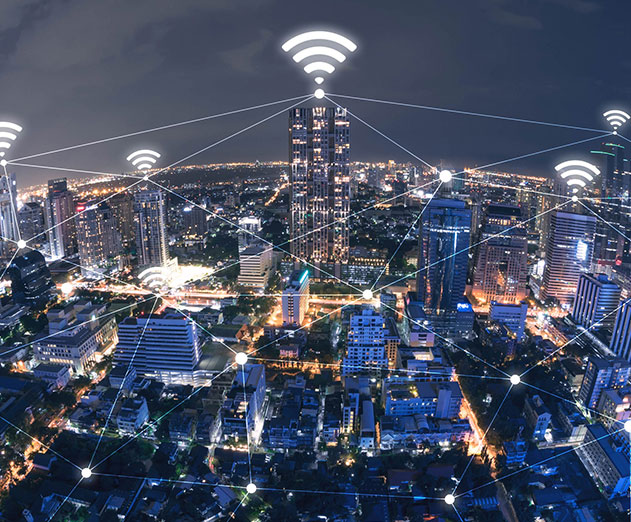 Wifi vs Bluetooth vs BLE, choosing the right IoT tech
Tuesday, May 16, 2017 by Yuri Brigance

Internet-of-Things (IoT) devices are increasing in popularity and availability - think Amazon Alexa, smart thermostats & light bulbs, Internet-connected garage door openers, GoPro cameras, and so on. One thing these products have in common is that they communicate wirelessly with either a mobile device, the Internet, or both. As these devices become smarter and gene...
---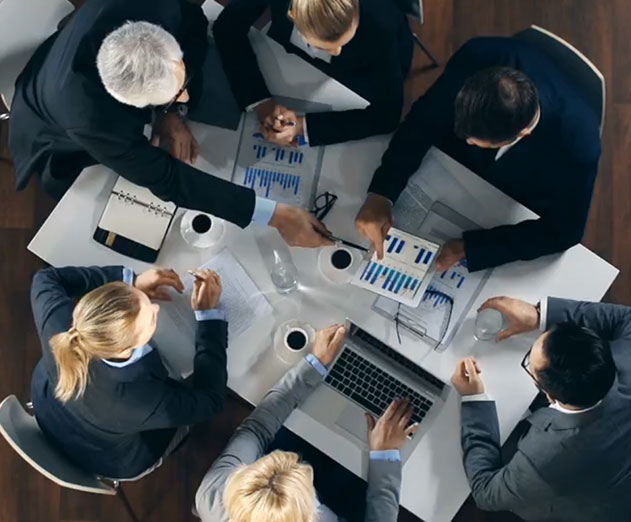 Brainshark Labs released at Microsoft Build 2017
Thursday, May 11, 2017 by Richard Harris

Brainshark, Inc., delivering SaaS-based sales enablement and readiness solutions, has announced the launch of Brainshark Labs, its incubator for research and innovation, at Microsoft Build 2017, held May 10-12 in Seattle. They will share how they are integrating Microsoft's Cognitive Services and HoloLens mixed-reality simulation technology to transform how salespeople ...
---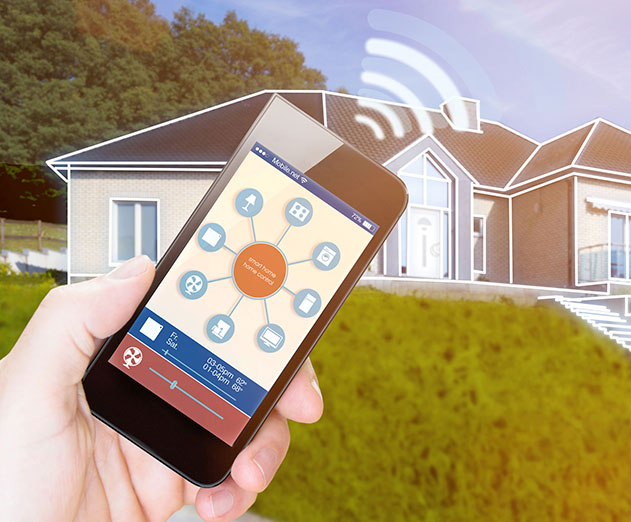 The smart home effect on IIoT facilities
Wednesday, May 10, 2017 by Saar Yoskovitz

The backbone of many science fiction plots just a few short years ago - smart machines, homes and cities - are now all around us thanks to the Internet of Things (IoT). Fitbits track and analyze physical attributes from stairs climbed to quality of sleep. By simply saying "Alexa," Amazon Echo can deliver you with today's weather forecast or play your favorite music as y...
---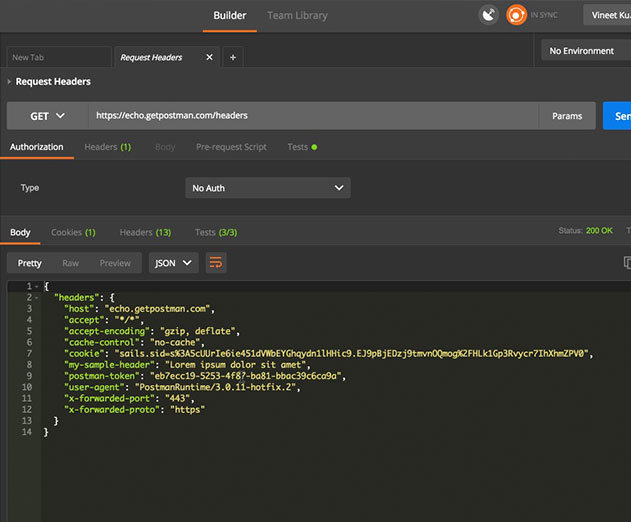 Developer keyboard shortcuts that increase productivity in Postman
Tuesday, May 09, 2017 by Christian Hargrave

Editor's Note: Guest submission by Postman, an API tool developerKeyboard usability is usually high on the priority list for any dev tool. For most developers, it's a more efficient input method, requiring minimum movement and effort compared to a mouse or any other pointing device. It also saves time, and for repetitive / well-frequented tasks, this can bring about a h...
---
TrulyHandsfree technology updates its embedded AI
Friday, April 28, 2017 by Richard Harris

Introduced in 2009, TrulyHandsfree began offering an embedded small vocabulary speech recognition system to feature an always-listening wake word. Now, Sensory, a Silicon Valley-based company focused on improving UX and security of consumer electronics through embedded AI technologies, is announcing they will be making significant updates to the embedded AI in its Truly...
---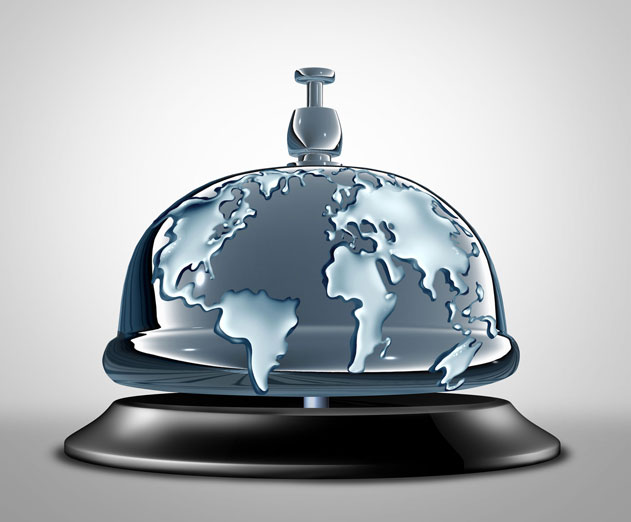 The ABBYY real-time recognition SDK for mobile app support
Wednesday, April 26, 2017 by Richard Harris

In a consumer driven markets, it is all about customer experience. Brands and developers who can deliver a consistently smooth and enjoyable CX have a greater chance to get ahead of the competition. That is why streamlining the input of information is so important - it makes the user's life easier and your app's performance - better. Bruce Orcutt, the vice president of ...
---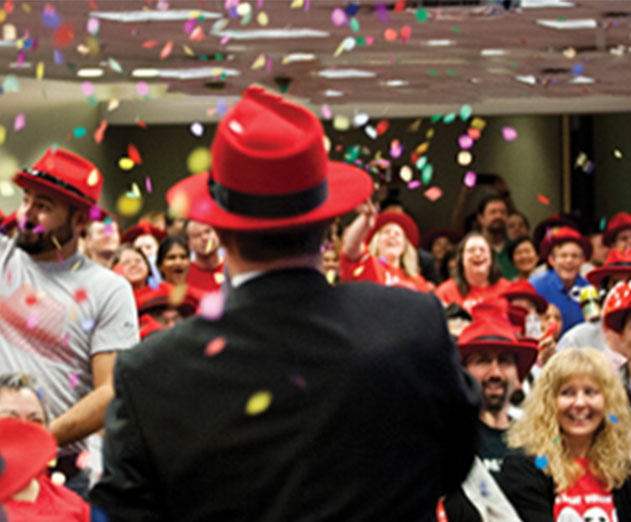 Catching up with Red Hat Mobile to talk about low code in the enterprise
Tuesday, April 25, 2017 by Richard Harris

Low code is a movement that has emerged in the marketplace in recent times, not only for mobile but also for business process management (BPM) and other application development areas. What company can resist the pull of low-cost and relatively fast development times? Especially when it's as simple as a drag and drop gesture away. So it's not surprising that many big nam...
---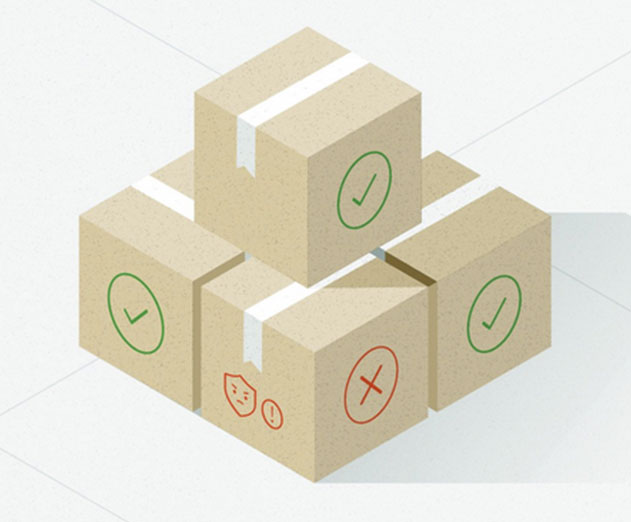 NodeSource N|Solid for Alpine Linux
Wednesday, April 19, 2017 by Christian Hargrave

NodeSource, the Node.js company, has announced the release of NodeSource N|Solid for Alpine Linux, the newest addition to its enterprise-grade Node.js platform that enables a secure, reliable and extensible platform for Node.js applications. The latest release makes it easier for teams using Docker containers with the popular Alpine Linux distribution to leverage the en...
---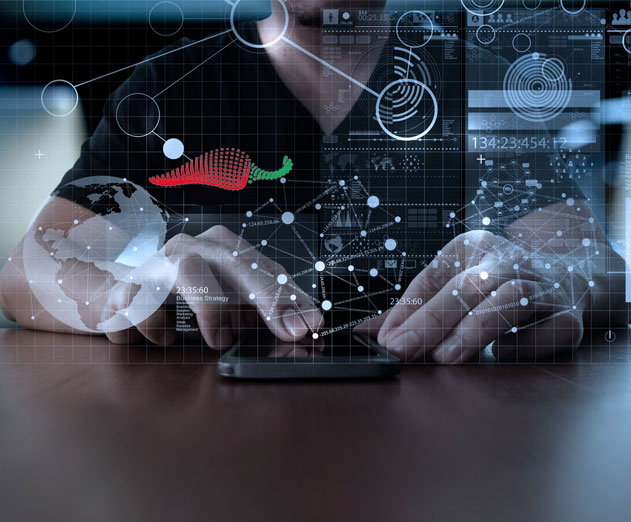 DevOps for Big Data with Pepperdata
Wednesday, April 19, 2017 by Richard Harris

Despite huge investments in big data applications, there's still a bottleneck as developers and operators try to find effective and efficient ways to adjust and correct their big data applications' code. As a result, companies deploying applications suffer from decreased developer productivity and cluster efficiency - a critical flaw to keep up with today's big data inf...
---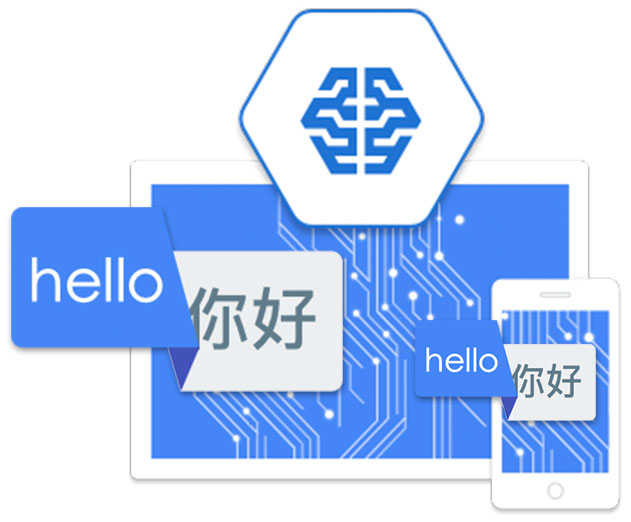 Google Machine Learning auto-translation included in Collavate 3.9.1
Tuesday, April 18, 2017 by Christian Hargrave

Collavate, Inc. has released Collavate version 3.9.1. The upgraded version includes improvements to enhance the use of their platform - an original Cloud-based document management and workflow processing solution with security for personal Gmail and Google G Suite. This update includes website widgets, a fully-functional task master, an auto-translating feature and a ne...
---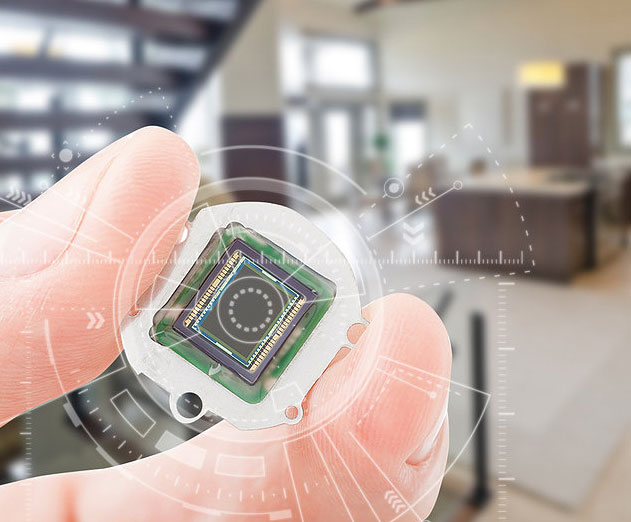 WiseEye IoT sensor gives your projects always-on eyeballs
Tuesday, April 11, 2017 by Richard Harris

DSP Group is showing off the industry's first battery powered intelligent always-on visual sensor specifically designed to overcome the power and cost constraints of computer vision processing for residential security and smart buildings applications. The WiseEye IoT sensor solution is purpose-built from the ground up with always-on, low power visual sensing in min...
---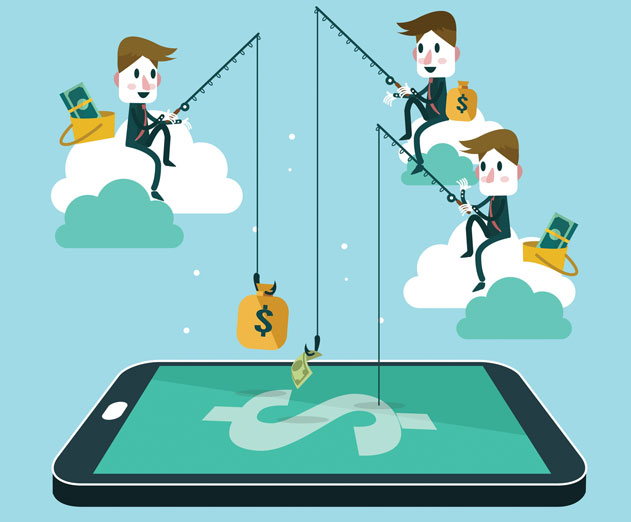 Selling your app and what you should know
Monday, April 10, 2017 by Richard Harris

The app market has changed significantly over the last few years. Google Play, for example, had 600,000 apps in 2012. Now it has more than 3 million. Despite this, a report from Nielsen suggests that users only use 27 apps per month. As a result, it is increasingly difficult for developers and app owners to maintain engagement and to successfully monetize their apps.Acc...
---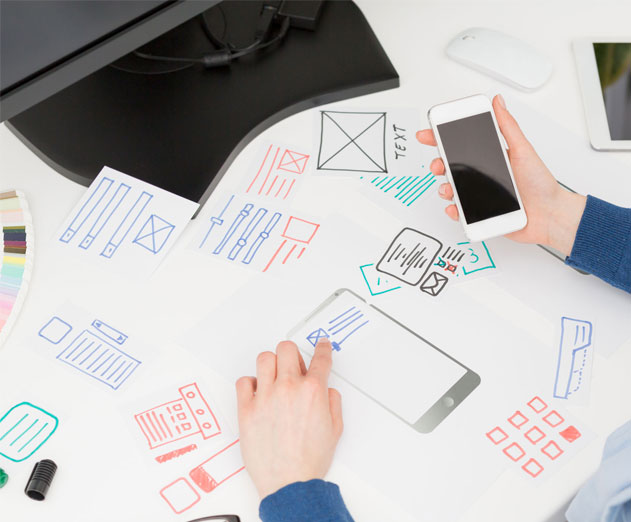 The contextual UX and why it matters
Tuesday, April 04, 2017 by Richard Harris

Editors note: Guest submission by Holger Fritzinger, Vice President, Head of Solution Management Mobile Apps & Platform at SAP AGIn a report from Forrester Research, Maximizing the Impact of Digital Transformation, the analyst firm shares that 82 percent of respondents believe mobile is the face of digital transformation. Enterprises look at mobile as an integral pa...
---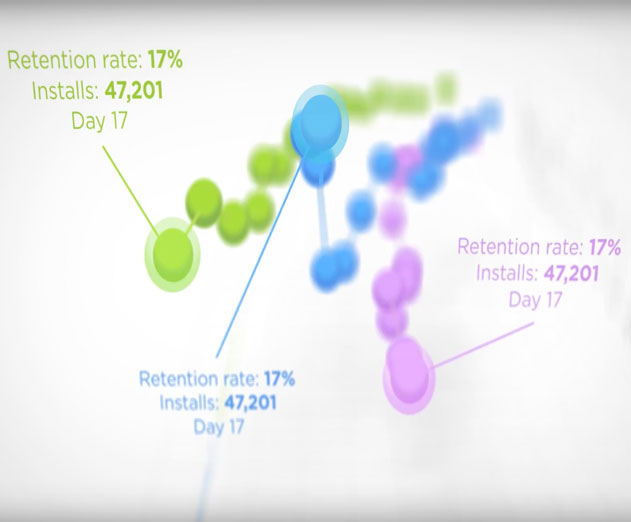 Repealing and replacing excel for marketers with AppsFlyer's new Pivot
Monday, March 27, 2017 by Richard Harris

Match Group (the world's leading provider of dating products, with over 45 brands including Match, OkCupid, Tinder and more) found that they were wasting lots of marketing team time trying to align front-end and back-end data to make spend optimization decisions for their app marketing campaigns. They approached AppsFlyer to develop a tool to he...
---
Driver only operated and driverless trains
Friday, March 24, 2017 by Greig Duncan

The global rail industry has gone through a number of positive changes in technology and safety since 1967 when London Underground's Victoria line was the first line operated with Automatic Train Operation.Despite automation and technology being tried and tested for the last 30 years then, the issue of Driver Only Operated (DOO) - also known as One Man Operation (OMO) t...
---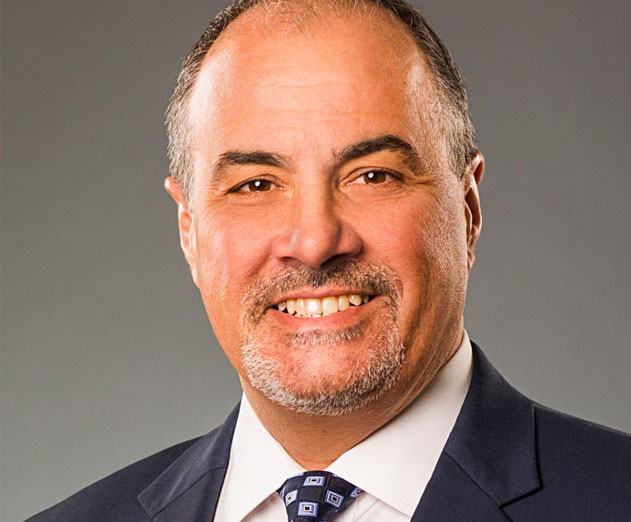 Yorktel CEO explains why they are winning in video communications
Friday, March 24, 2017 by Richard Harris

Ron Gaboury, CEO of Yorktel is crediting his company's record success to a multi-tiered strategy set in motion almost 5 years ago. "Several years ago, we announced a forward-thinking strategic focus on vertical market integration, investment in applications consumable as a service from the cloud, and expanding Yorktel Professional Services, our in-house management ...
---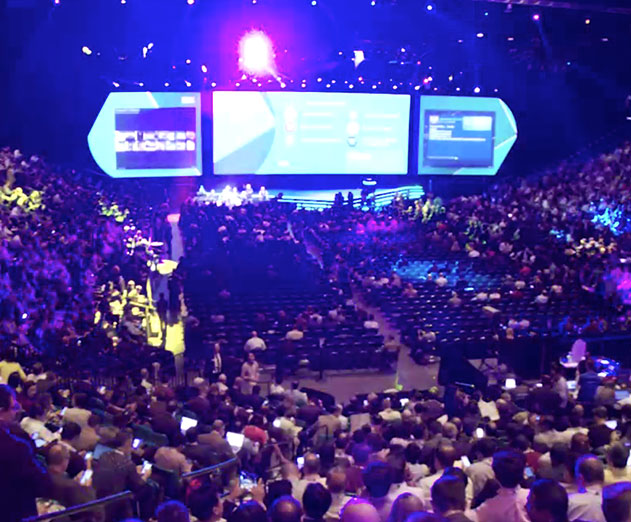 What's happening at IBM Interconnect 2017
Monday, March 20, 2017 by Richard Harris

At IBM Interconnect, IBM's largest cloud computing event of the year, they have announced a whole laundry list of new news items - like client adoption, tech breakthroughs and work they are doing to arm the next gen of cognitive developers. Here's a brief overview on what you might be missing at their latest event:IBM Cloud announcementsNew software and services designe...
---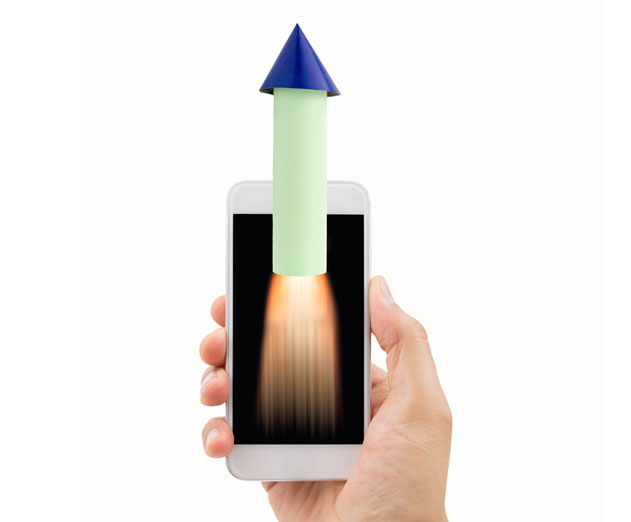 Upwork taps PacketZoom to speed up content delivery
Thursday, March 16, 2017 by Christian Hargrave

Upwork (formerly Elance-oDesk) a global freelancing platform recently selected PacketZoom to enhance their existing Web CDN and speed up its dynamic content and API calls. Upwork has more than 12 million registered freelancers internationally with many of them leveraging the mobile app to lookup for projects when on the go."Upwork mobile apps were built to allow our com...
---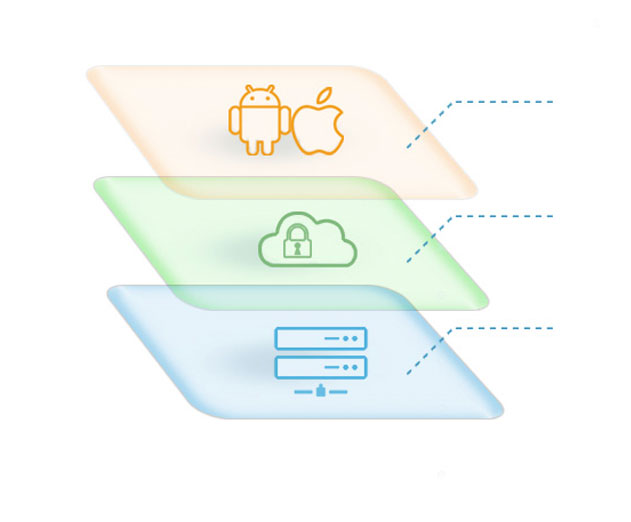 ImmuniWeb Mobile launches to offer better mobile security testing
Wednesday, March 15, 2017 by Michael Haynes

High-Tech Bridge announces the launch of ImmuniWeb Mobile as part of ImmuniWeb Application Security Testing Platform. The new offering will provide comprehensive assessment of iOS and Android mobile applications, mobile infrastructure backend and data channel encryption. All ImmuniWeb Mobile packages are provided with a zero false-positives SLA. The mobile application s...
---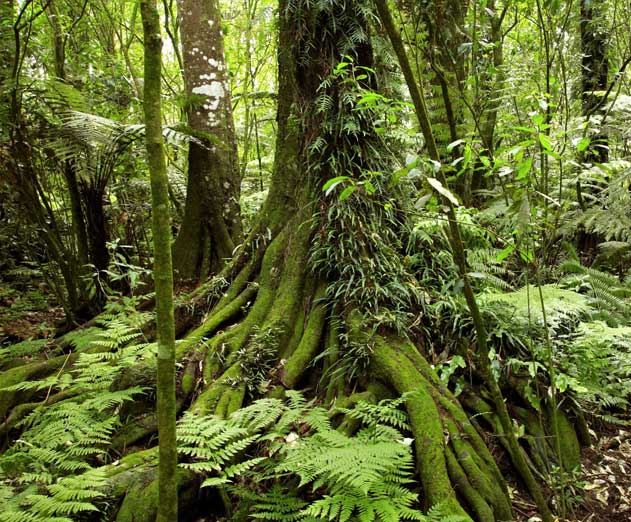 Rainforest launches new testing product into GA
Tuesday, March 14, 2017 by Michael Haynes

Rainforest QA announced that Rainforest QA Exploratory is available to all customers. The new product leverages Rainforest's unique crowdsourcing model to employ an elite, vetted tester army of thousands to perform exploratory tests in a fraction of the time and at a fraction of the cost of competitors.Bug discovery and building test coverage are two of the most time-co...
---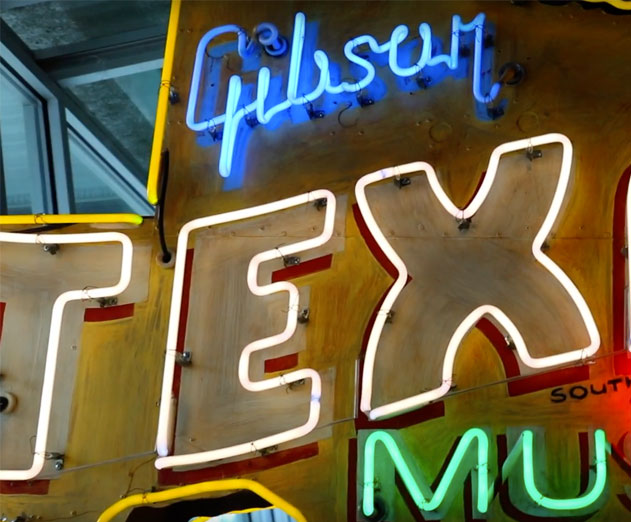 Gibson and Neiman Marcus at SXSW 2017 brings "New Style of Sound"
Friday, March 10, 2017 by Richard Harris

Gibson Brands is partnering with SXSW and Neiman Marcus to bring its "New Style of Sound" fashion show to Austin as the official kickoff to SXSW Style on March 11, 2017. The "SXSW Style Kickoff Party Presented by Gibson Brands" will take over the Vaughn in downtown Austin with a high-energy runway event pairing innovative products from the Gibson Brands family with...
---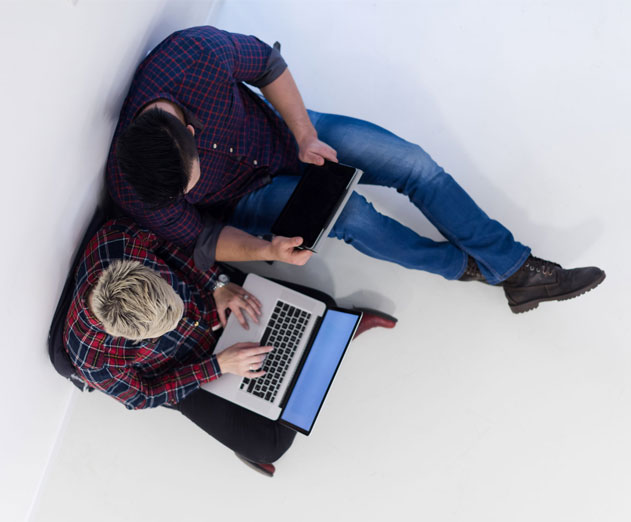 Making IT professionals play nice with low-code developers
Thursday, March 09, 2017 by Richard Harris

With the Department of Labor predicting a shortage of professional developers by 2020, more citizen developers are taking matters into their own hands, building sophisticated enterprise apps with capabilities ranging from task management to automating workflows. A recent survey from Appian fielded over 500 Information Technology Decision Makers to understand challe...
---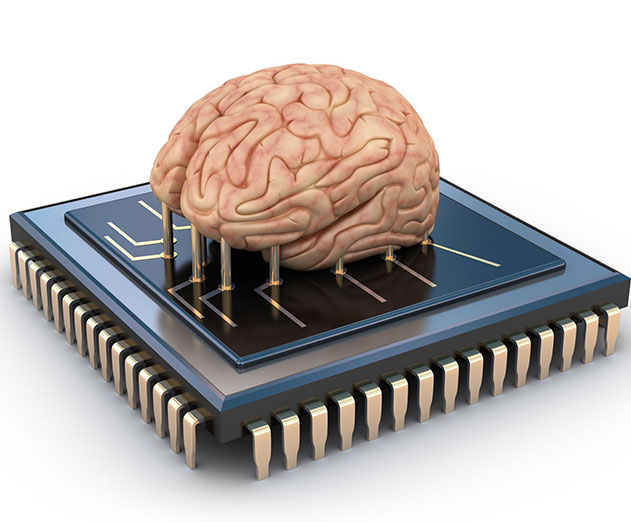 Kinetica is now available on the Nimbix Cloud
Wednesday, March 08, 2017 by Michael Haynes

Kinetica, provider of the in-memory database accelerated by GPUs, has announced its real-time analytics and visualization solution is available on the Nimbix Cloud.""Kinetica's GPU accelerated database platform paired with Nimbix's Cloud is a natural fit for customers looking for performance and ease-of-use from a cloud deployment," said Steve Hebert, CEO, Nimbix. ""Wit...
---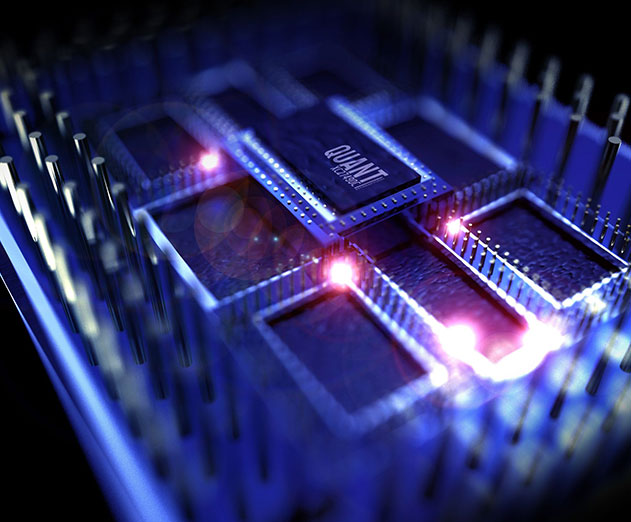 IBM is building a quantum computing system
Wednesday, March 08, 2017 by Richard Harris

IBM announced an industry-first initiative to build commercially available universal quantum computing systems. "IBM Q" quantum systems and services will be delivered via the IBM Cloud platform. While technologies that currently run on classical computers, such as Watson, can help find patterns and insights buried in vast amounts of existing data, quantum computers will...
---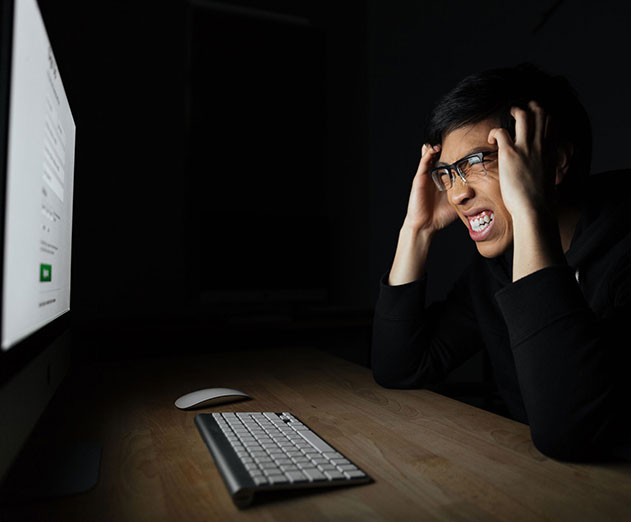 Game developers and crunchtime
Tuesday, March 07, 2017 by Richard Harris

Lets admit it, game development (for most of us) is far more exciting than working out some business logic problem with databases and custom views - right? But it's not all fun and "games". As with every avenue of programming and design, there are deadlines, and things that keep you at the office late. But crunchtime and game development seem to be joined at the hi...
---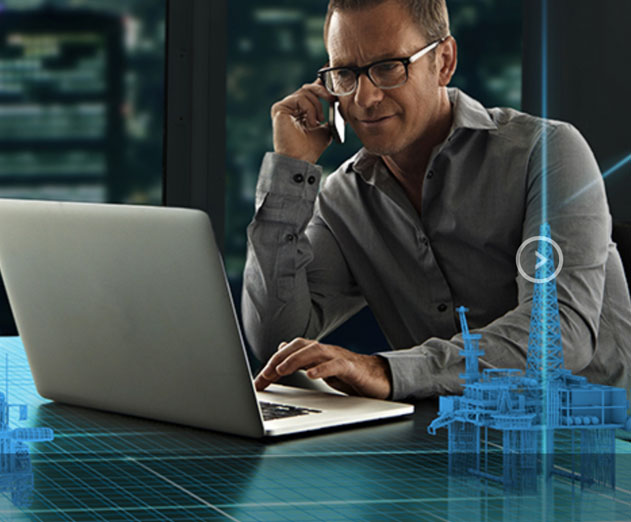 5G network speeds getting closer with new 5G LaaS
Saturday, March 04, 2017 by Richard Harris

Spirent and Nokia announced the 5G Lab-as-a-service (LaaS) - a new platform for Nokia's Oulu-based network infrastructure testing labs. The first of its kind, the 5G LaaS features a self-service portal - through which it allows for global accessibility to simultaneous users so Nokia engineers can rapidly spin–up, tear down and reuse 5G hybrid test beds from any loc...
---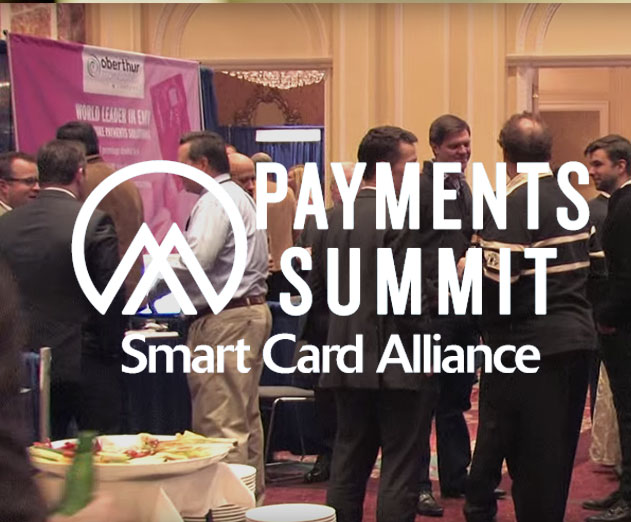 Smart Card Alliance 2017 Payments Summit coming end of March
Thursday, March 02, 2017 by Christian Hargrave

What are the latest trends in U.S. payments? What is the status of the U.S. EMV migration? What does the future hold for mobile and contactless payments? How will the Internet of Things (IoT) impact the payments landscape? Top-level payments executives from the EMV, mobile, transportation and IoT industries will answer these questions and more at the Smart Card Alliance...
---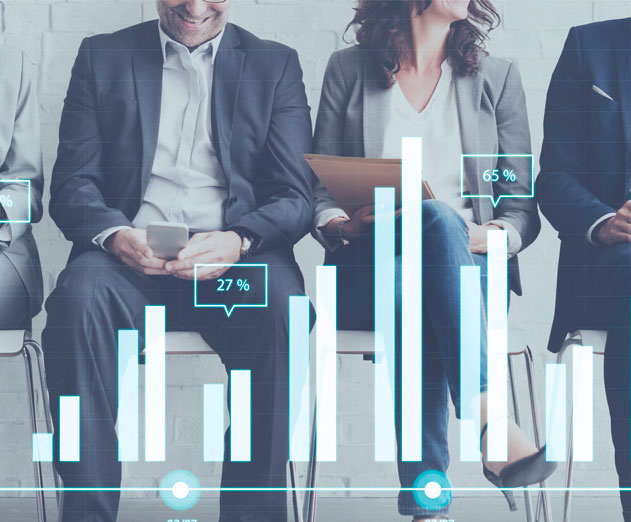 How to increase app revenue by using analytics
Wednesday, March 01, 2017 by Richard Harris

Editors note: Guest submission by Mark Rosner, CRO of AppLovinYou wouldn't create a website without at least one line of code for Google Analytics. So why would you create an app without it? Analytics might seem like an obvious element to incorporate into app development, but I'm still shocked that I regularly meet developers who don't use analytics at all, or bare...
---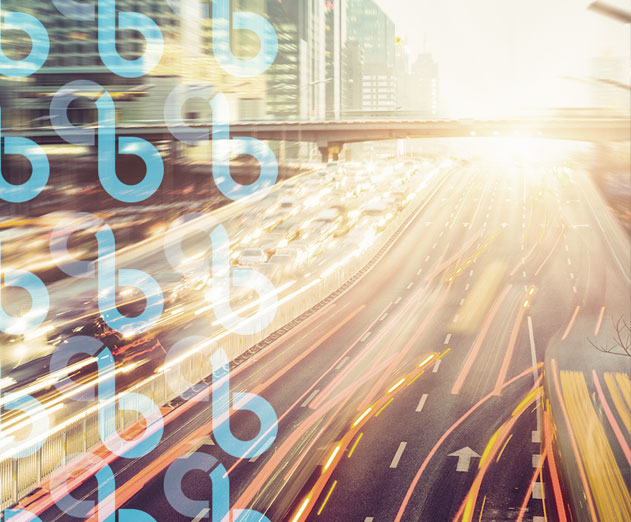 CloudBees Jenkins Enterprise announced
Monday, February 27, 2017 by Richard Harris

CloudBees, Inc. announced the availability of CloudBees Jenkins Enterprise to help enterprises accelerate software delivery and meet the rapidly growing volume of software development. Every company in every industry is dependent on software to support strategic initiatives and competitive differentiation. To support this business imperative, IT departments are ado...
---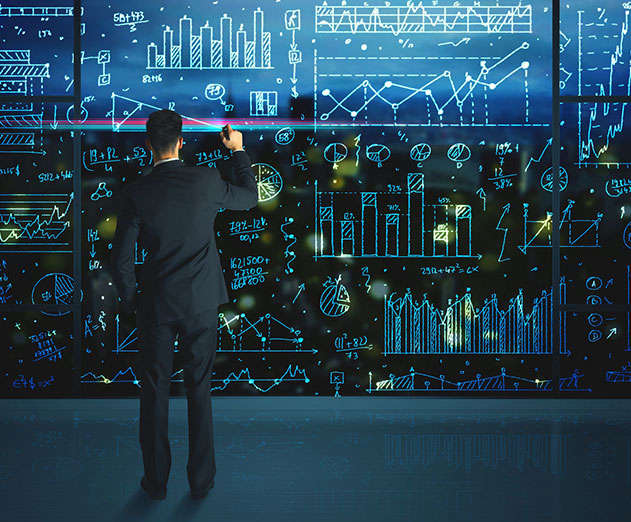 Dataiku DSS 4.0 helps organizations manage enterprise data science
Monday, February 27, 2017 by Richard Harris

Dataiku Data Science Studio (DSS), has announced the release of Dataiku DSS 4.0, which introduces new functionalities that improve the production, development, and management of enterprise data science projects. The latest version of the team-based enterprise data science platform streamlines collaboration across large teams, improves large customer-base segmentation an...
---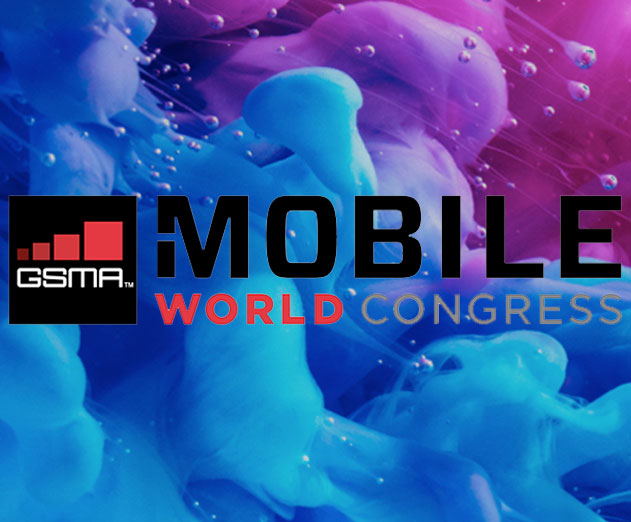 All eyes on Mobile World Conference 2017
Wednesday, February 22, 2017 by Richard Harris

As all eyes turn to the Mobile World Conference (MWC) in Barcelona this month (27 February - 4 March, 2017), Ovum's analyst team have gathered their views regarding what they expect to see at the world's largest and most highly regarded mobile industry event.A key theme, which recurs throughout the report is the belief that MWC 2017 will mark a further shift in the evol...
---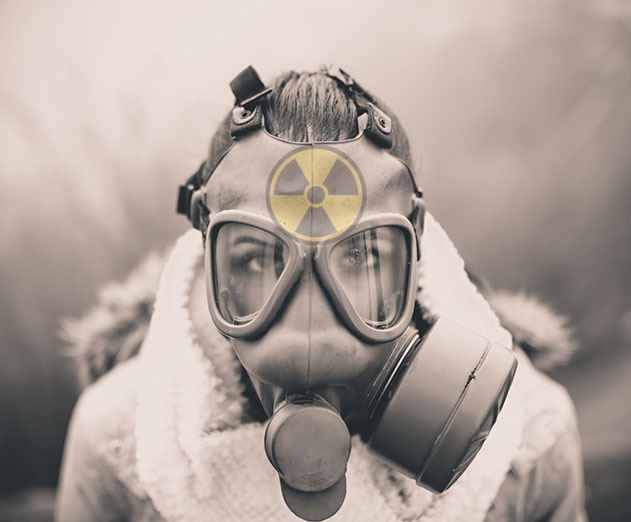 The hidden hazards of mobile app development
Wednesday, February 22, 2017 by Burley Kawasaki

The transition from desktop to mobile computing is not a question of if, but when. According to Gartner, within the next five years, 70 percent of software interactions in enterprises will occur on mobile devices. Little wonder, then, that organizations that are just embarking on their mobile app development journeys can often be tempted to assume the voyage will be smo...
---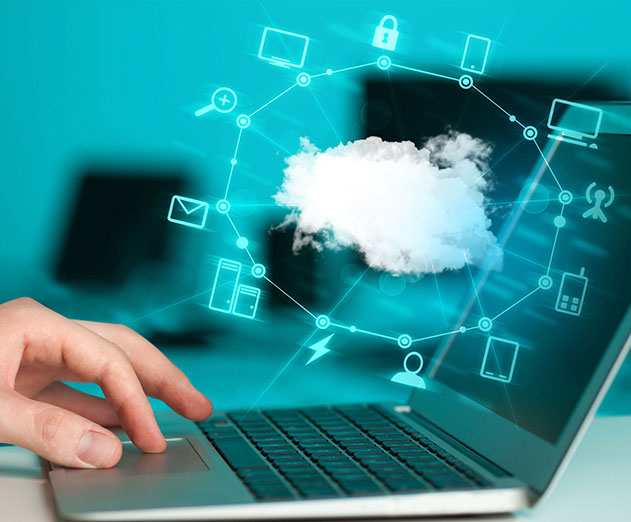 Oracle chats about the new data integrator cloud service
Tuesday, February 21, 2017 by Richard Harris

On February 13, Oracle unveiled Oracle Data Integrator Cloud Service, Oracle's new data integration cloud service aimed at simplifying and accelerating cross-enterprise data integration to support real-time analytics and help organizations drive better business decisions. With the increasing need for the enterprise to be effective and agile, organizations need seamless ...
---
Advancing transformational and intelligent transportation technologies
Wednesday, February 15, 2017 by Christian Hargrave

The Intelligent Transportation Society of America (ITS America) released today its "The Road Ahead: The Next Generation of Mobility" public policy roadmap that provides policy recommendations on how to advance the research and deployment of transformational and intelligent transportation technologies. Specifically, the roadmap provides recommendations on policy issues t...
---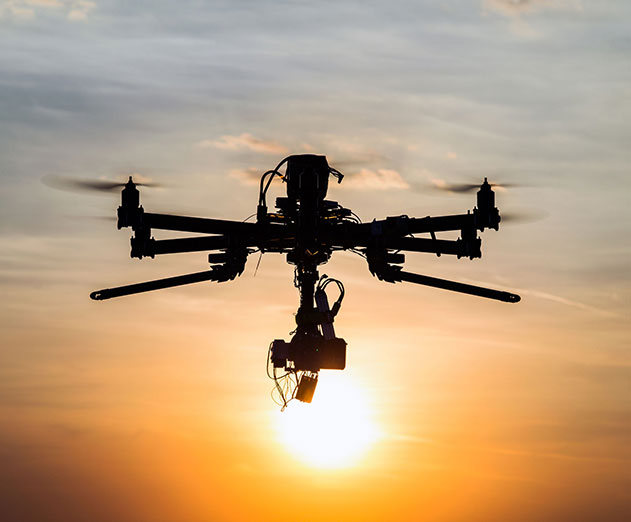 IDTechEx report reveals much larger drone opportunity
Tuesday, February 14, 2017 by Richard Harris

Just when many investors are running for the exit, having burnt their fingers with toy drones and the like, IDTechEx reveals a much bigger picture with considerable potential for the level-headed. The new IDTechEx report, "Electric UAV Drones: Autonomous, Energy Independent 2017-2027" invites developers, and software engineers to consider the trends to larger drones inc...
---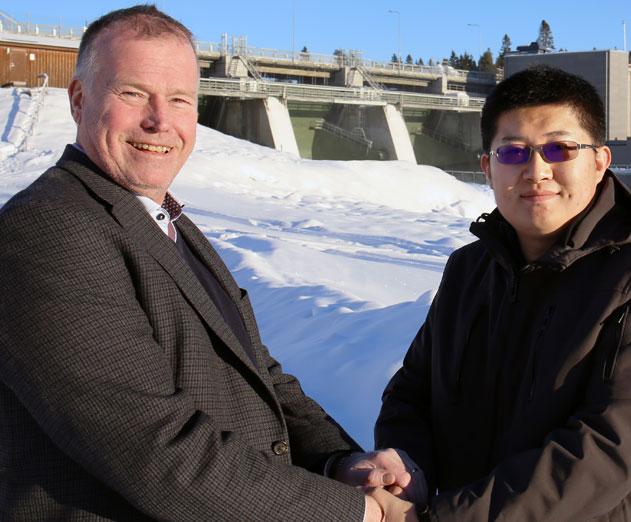 Canaan Creative to open its first data center outside of China in Boden
Thursday, February 09, 2017 by Richard Harris

Chinese tech company Canaan Creative moves into Boden and the Swedish data center region The Node Pole. Canaan is a world-leading producer of blockchain solutions and ASIC microprocessors - and the first Chinese company within the sector to open a data center in Europe. At an initial stage, the data center will operate at roughly 10 MW. The site will be up and running a...
---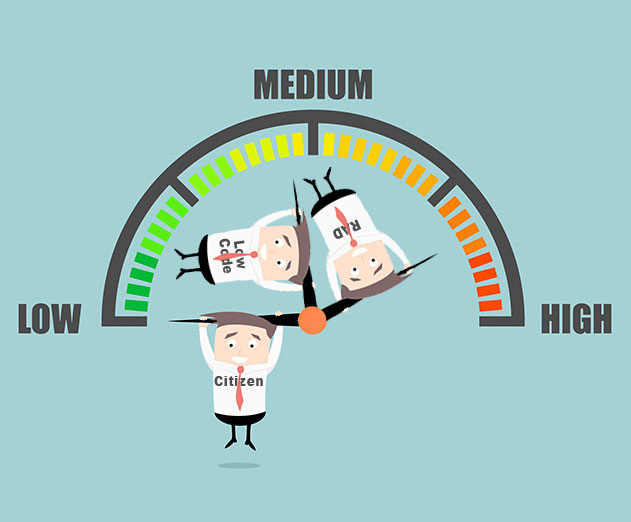 How citizen developers pose risks for data integrity
Tuesday, February 07, 2017 by Richard Harris

In new survey of over 500 IT Decision Makers, 75 percent believe an enterprise low-code platform is the solution to harness the energy of citizen application developers, while mitigating risks In a new YouGov survey commissioned by Appian, large IT companies state that citizen developers pose risks for data integrity (73% of respondents), security (69% of responden...
---
Security Intelligence Platform from Exabeam launched
Thursday, February 02, 2017 by Michael Haynes

Exabeam has announced its new Security Intelligence Platform, designed to decrease the risk of cyber threats for organizations of any size.Recent data breaches continue to demonstrate that security management is broken; attacks using stolen or misused passwords keep rising, and companies cannot detect or respond to them effectively. Breaches now have national and intern...
---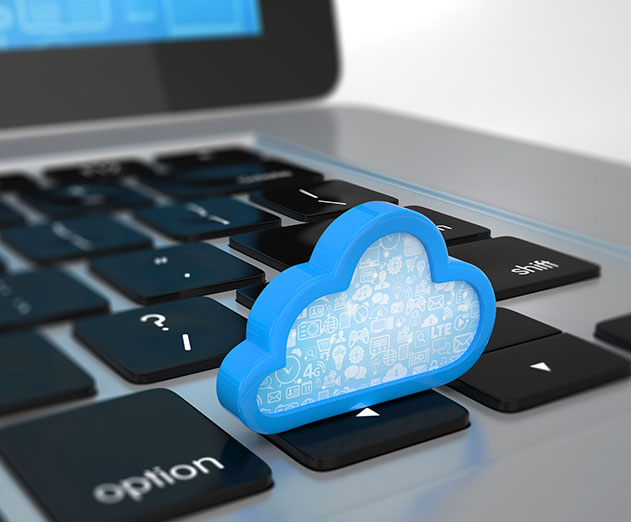 IndependenceIT pairs up with interworks.cloud
Tuesday, January 31, 2017 by Michael Haynes

IndependenceIT has announced the company's partnership with interworks.cloud. The new partnership includes the integration of Cloud Workspace Suite (CWS) software via its API with the interworks.cloud business management platform to simplify application and enable their WaaS(Workspace-as-a-Service) for CSPs(Content Service Provider), MSPs(Managed Service Provider) and I...
---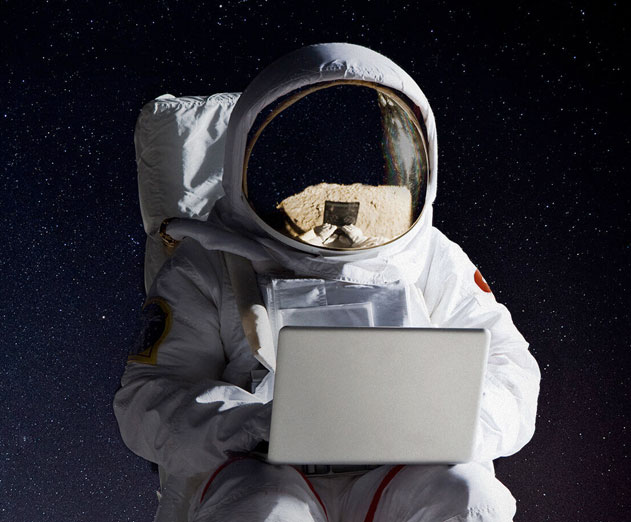 OutSystems says low-code is bigger than ever
Monday, January 30, 2017 by Richard Harris

OutSystems has announced that it has begun 2017 with record growth, which they think is reflective of thriving new area of technology, low-code technology. With companies increasingly looking for faster, more efficient ways to build enterprise applications, demand for the low-code development platforms has soared, leading to considerable expansion across many low-code b...
---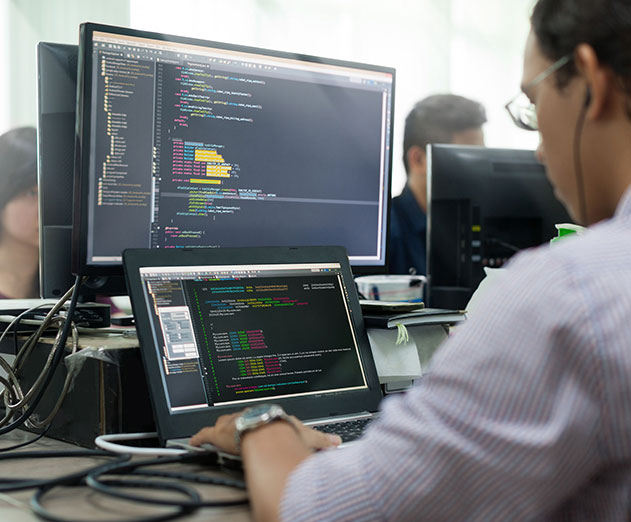 Why continuous delivery is key for developer career success
Monday, January 30, 2017 by Martin van Vliet

When people talk about Continuous Delivery, it's usually in the context of how it improves the software delivery process and contributes to generating business revenue. Both are true and valid points, but they don't directly address the opportunities for career growth Continuous Delivery offers for developers. But keep in mind that Continuous Delivery is not a flash in ...
---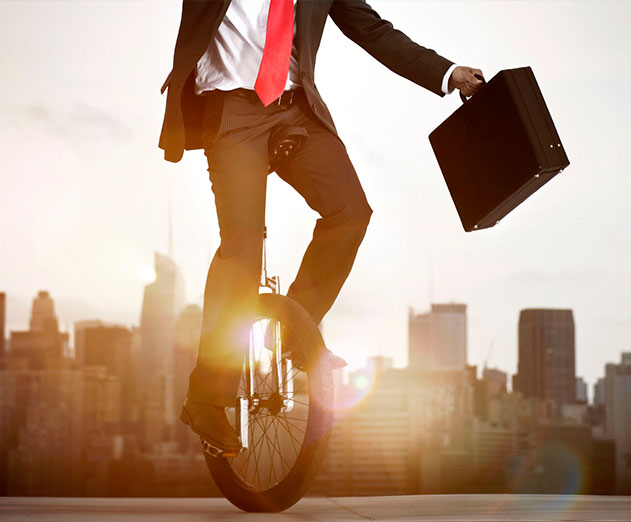 Prevent disasters with risk management and being a grown up!
Friday, January 27, 2017 by Gordon McKeown

We live in an era of dramatic, improbable events that adversely affect the economy, the environment, the fate of household name companies and people's welfare and health. Or at least they seem improbable until they hurl themselves violently upon us from the shadows of our agreeable ignorance. Strangely, with hindsight they often appear inevitable. Bloated, failed banks ...
---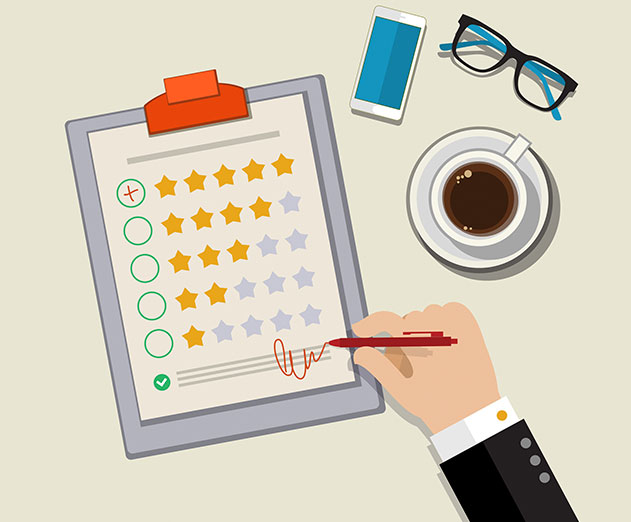 Why self-discovery is the hottest customer service tool right now
Friday, January 27, 2017 by James Ramey

Remember the days when the only way to get information about a product in a store was to ask an employee, or when you would have to call a customer service hotline to ask questions about a product you purchased? Those days may soon be distant memories to most shoppers and some younger generations may have never even had to do it.The consumers of today are tech-savvy, do...
---
The future of cloud communications
Friday, January 27, 2017 by Richard Harris

As the popularity of using Cloud-enabled platforms grows, the market for such features is quickly ballooning in size. I'm sure you've heard about this latest trend in both tech and non-tech industries of adopting the power that a Cloud platform can provide, and in turn, some really special things are happening as its evolution continues down the road. But what's the fut...
---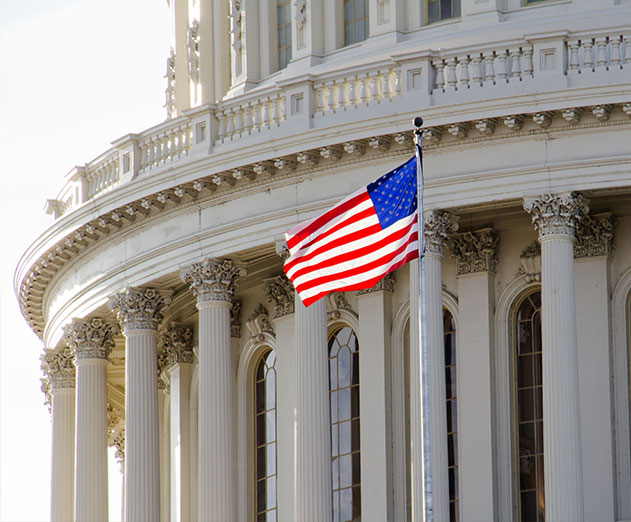 How Agile scrum development methodologies work in the Federal space
Thursday, January 26, 2017 by Richard Harris

Agile scrum development methodology has become a hot topic in recent news. More and more companies seem to be adopting this approach because they find that it saves the client time and money. Mobomo, a D.C. based tech company, works with many clients in the Federal space. They were able to give App Developer Magazine more insight into Agile Scrum Methodology and the imp...
---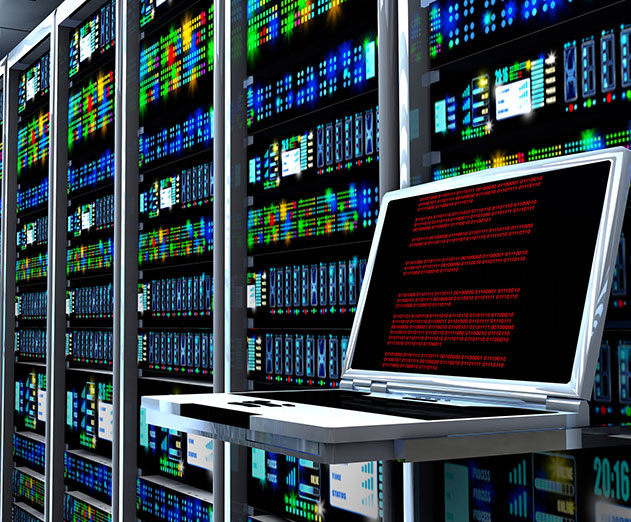 Kinetica launches in-database analytics via user-defined functions
Wednesday, January 25, 2017 by Christian Hargrave

Kinetica has announced the availability of in-database analytics via user-defined functions (UDFs). This brand new capability makes the parallel processing power of the GPU accessible to custom analytics functions deployed within Kinetica. This opens the opportunity for machine learning/artificial intelligence libraries such as TensorFlow, BIDMach, Caffe, and Torch to r...
---
Bugsee emerges from stealth to make finding bugs in mobile apps easier
Tuesday, January 24, 2017 by Richard Harris

New bug fixing tool allows app developers to spend more time improving functionality and user experience and less time logging, explaining and fixing buggy apps.Bugsee announced its corporate launch and the general availability of its bug reporting and crash analytics tool for mobile app developers. Bugsee is the only bug reporting solution that continuously captures vi...
---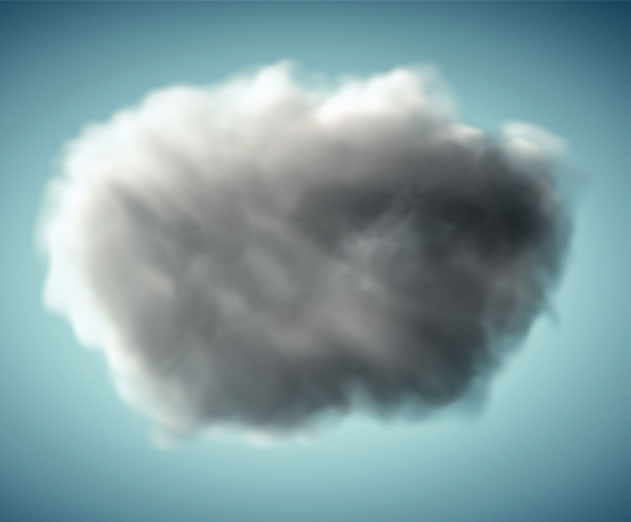 Industrial IoT (IIoT) predictions for 2017
Monday, January 23, 2017 by Richard Harris

Programmability at the SCADA and Sensor access layer to drive major digital transformation initiatives for distributed enterprises in 2017. FreeWave Technologies, Inc. has five Industrial IoT (IIoT) predictions for 2017 for you to consider. The series marks the second annual list of Industrial IoT (IIoT) predictions compiled by FreeWave's top industry experts.&nbsp...
---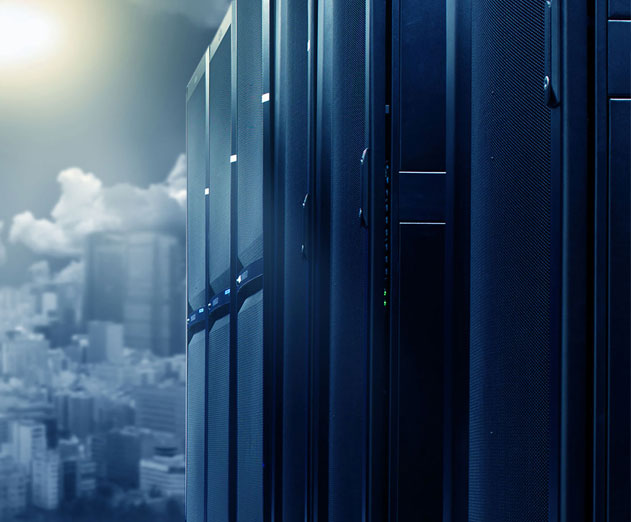 DevOps in the cloud
Monday, January 23, 2017 by Jeff Klaus

There's no question that DevOps delivers significant benefits to enterprise IT, including improved productivity and efficiency, shorter time-to-market, more reliable releases and higher levels of end-user satisfaction.Meanwhile, enterprises, attracted by the flexibility and the lack of infrastructure overhead that Cloud solutions offer — advantages that are ever more ap...
---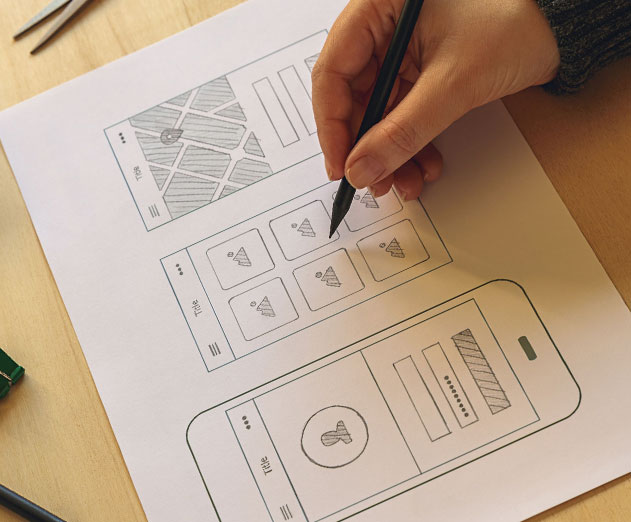 What app development technologies we missed in 2016 and what's coming next
Saturday, January 14, 2017 by TJ VanToll

It's that time again to look at the year ahead and consider what trends and technologies will reign supreme in the application development world. As mobile apps become the main driver of accelerating digital transformation in businesses, more developers and vendors are focusing on the latest technology needed to excel. But with developer tools and languages evolving as ...
---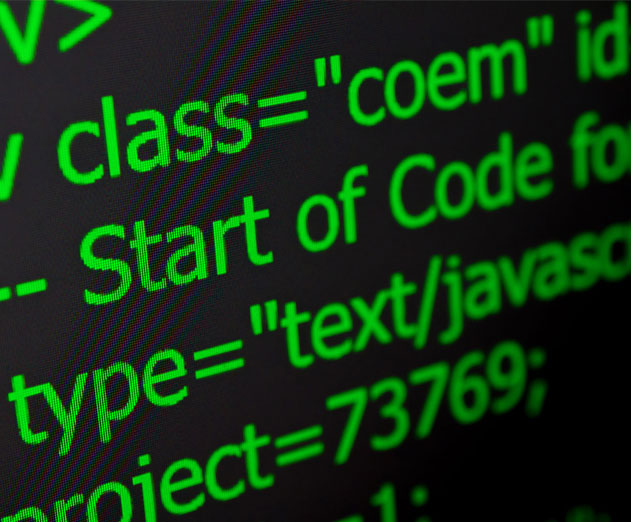 Scanning JavaScript for vulnerabilities: How the impossible is now possible
Friday, January 13, 2017 by Matt Howard

Javascript is everywhere, and it's awesome! But the world most popular language can be riddled with problems if you aren't a careful programmer.There is a saying that speaks to the incredible popularity of JavaScript as a programming language and it goes like this: "any application that can be written in JavaScript, will eventually be written in JavaScript." The we...
---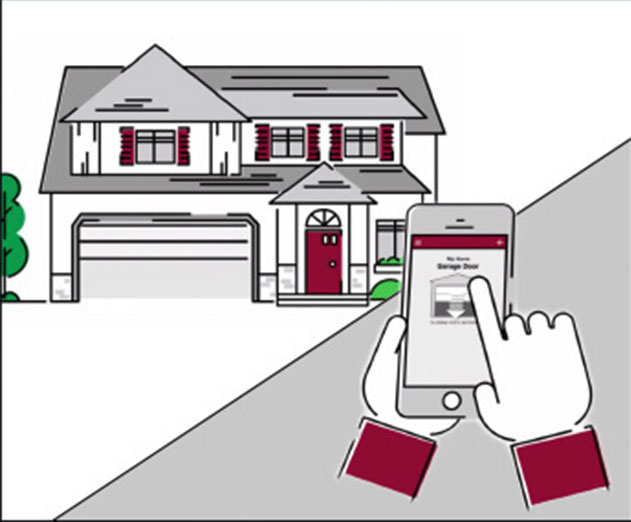 LiftMaster steps into home automation with their MyQ app
Monday, January 09, 2017 by Michael Haynes

Throughout the next year, the number of U.S. households using smart home technology is expected to double to 30 million, according to a survey conducted by Xfinity. LiftMaster, a garage door opener and access solutions company, offers a simple way to turn any home into a smart home, providing control of the garage and multiple home devices all through one applicati...
---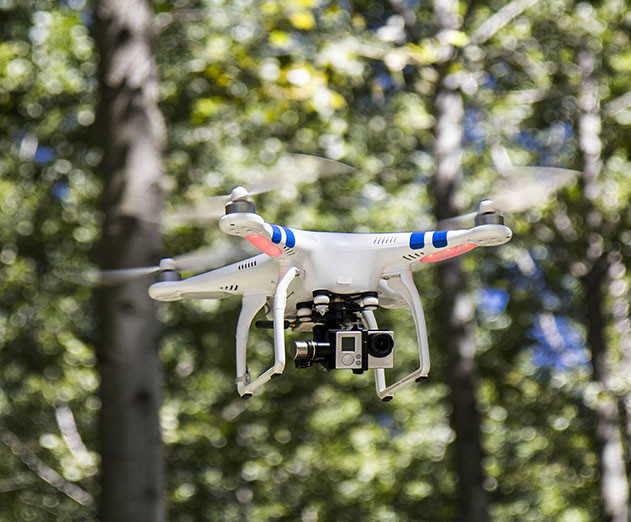 Alarm.com plans to use video enabled drones for security
Thursday, January 05, 2017 by Richard Harris

Alarm.com has announced plans to develop autonomous, video-enabled drone applications to extend the capabilities of smart home and business security systems. Their multi-sensor awareness and property intelligence, together with the Qualcomm Snapdragon Flight drone platform, will deploy drones to investigate unexpected activity. The drones will be designed to autonomousl...
---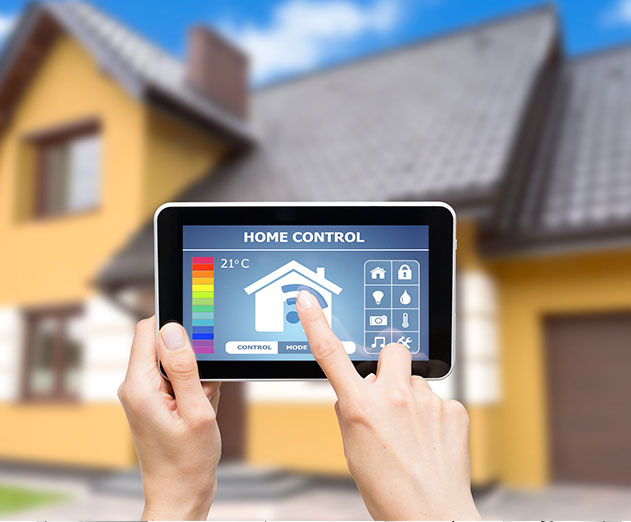 New IoT platform helps mitigate uncertainty surrounding future IoT standards
Thursday, January 05, 2017 by Richard Harris

More than 600 million smart home devices are expected to ship annually by 2021, compared to 40 million in 2015. Consumers can have peace of mind that devices built with Qorvo solutions will connect with future products in their home, helping to accelerate the smart home market. Why? Because they have introduced a complete an all new system on chip (SoC) for smart home d...
---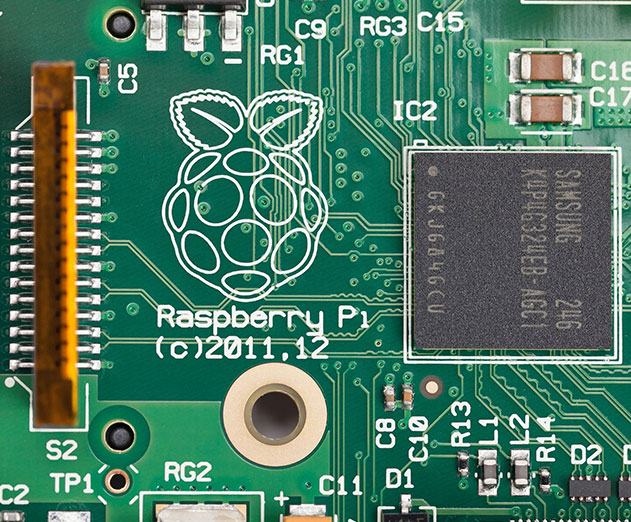 SoftIntegration's Ch 7.5 supports Raspberry Pi, Pi Zero, and ARM
Wednesday, January 04, 2017 by Michael Haynes

SoftIntegration, Inc. has released the of Ch 7.5 and Embedded Ch 7.5 for ARM and Raspberry Pi. Ch is a complete cross-platform C/C++ interpreter as well as an embeddable scripting engine and can be embedded in other applications for scripting.This latest release supports Raspberry Pi, Pi Zero, and ARM based single-board computers running Linux. The Raspberry Pi is a low...
---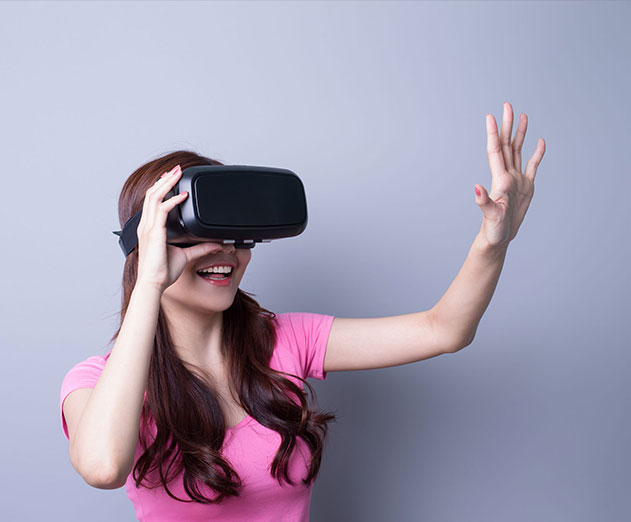 How one company can improve your social interaction through VR
Tuesday, January 03, 2017 by Christian Hargrave

Virtual Reality(VR) was the latest and greatest concept of 2016, but Christmas shopping reports of 2016 saw that the VR industry underperformed its predictions. Because VR is still in its infancy, many companies, who have lagged behind, are scrambling to make more realistic content for users to provide the best possible experiences. But let's face it, in VR every detail...
---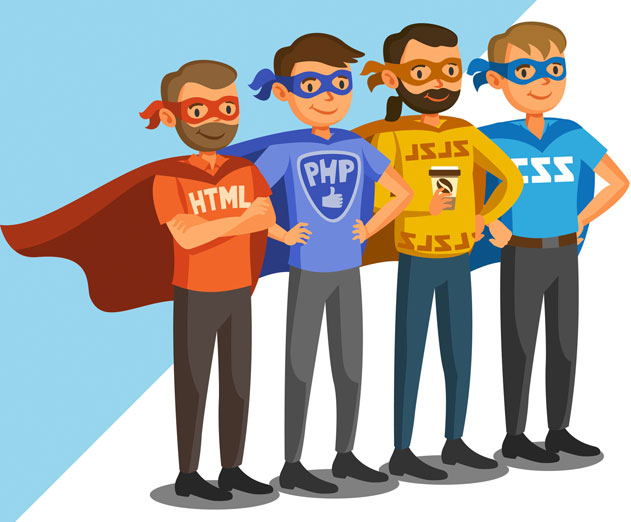 QuickBase predicts that developers are going to be redefined in 2017
Thursday, December 29, 2016 by Richard Harris

Editors note: 2017 Predictions from John Carione, Product and Corporate Marketing Leader at QuickBase Agility 2.0: a new era of decision-making in the enterprise emerges. Agile methodologies have completely changed how companies evaluate and implement technology solutions. In 2017, we'll see a new wave of agile thinking enter the ent...
---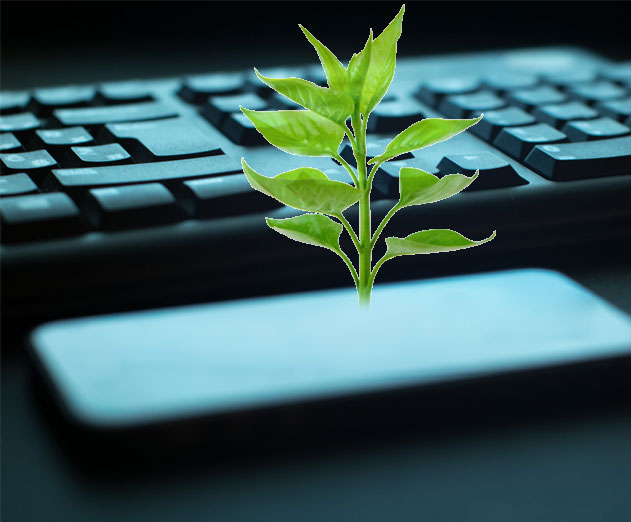 Building a Modern Growth Stack
Tuesday, December 27, 2016 by Janice Ryan

At the onset of building out any startup there are a number of challenges to face. Founders must focus on everything from raising capital and finding the right team members to identifying what to build versus what to outsource or who partner with to bring a product to market. Attention to these important first steps can either make or break a company in the short term a...
---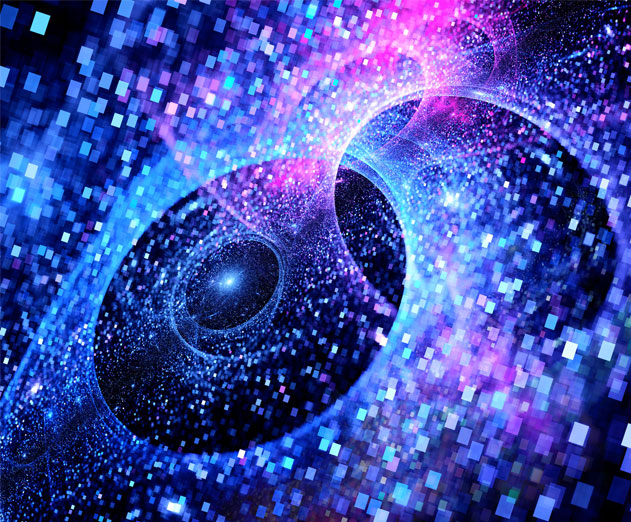 More data will be created in 2017 than the previous 5,000 years of humanity
Friday, December 23, 2016 by Richard Harris

Editors note: Predictions sent in from Sencha's CEO Art LandroIn 2015, Art predicted that in 2016 the explosion of data would drastically transform the technology landscape, requiring organizations to visualize all incoming data from IoT devices for rapid decision making and insight into competitiveness and viability. He believes data will remain a key growth ...
---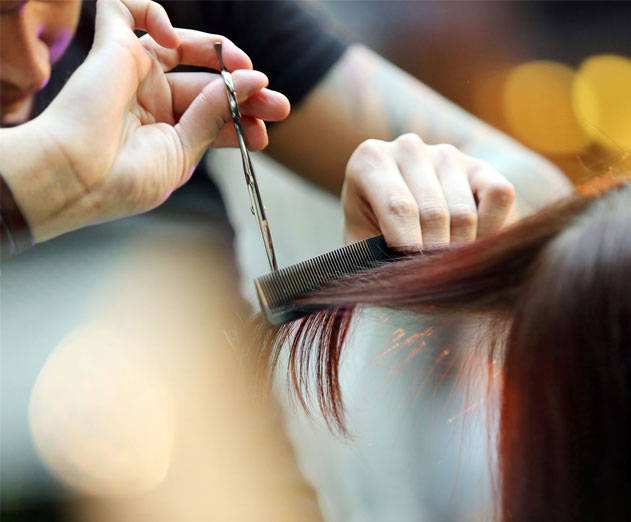 The journey from a hairdresser to a Salesforce Administrator
Wednesday, December 21, 2016 by Richard Harris

This week, we spoke with Cheryl Feldman, Assistant Vice President, Salesforce Administration & Strategy Allianz Global Investors, about how she went from hairdresser to Salesforce Administrator, and her advice for others looking to kick-start their technology career. ADM: Prior to working in tech what did you do for a living? What made you want to switch career...
---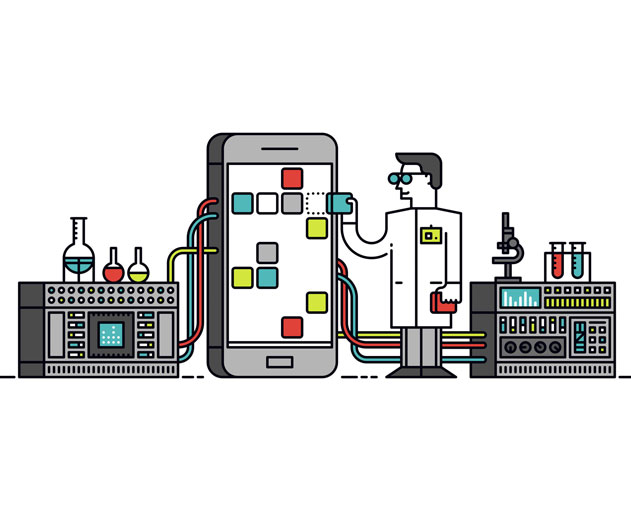 Why you should ditch traditional business software analysis
Tuesday, December 20, 2016 by Richard Harris

Competition between software companies is a fierce battle waged not with weapons, but with scalable, intuitive, and efficient solutions that can most effect their customer's lives. The importance of a well coordinated and strategic approach to how you choose to execute your solution is perhaps one of the most fundamental necessities required to succeed in markets.That's...
---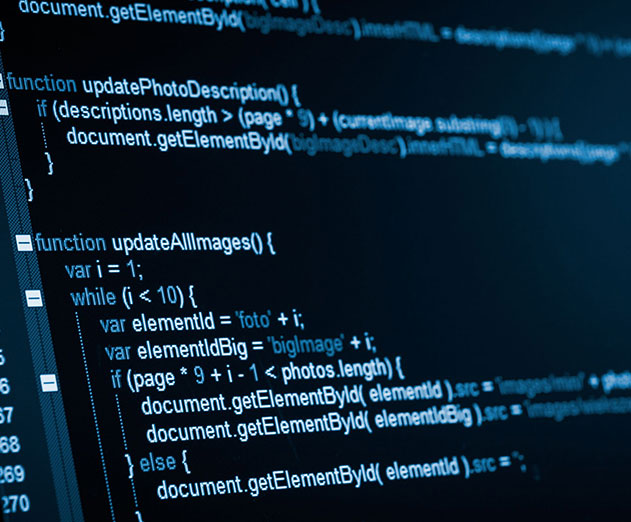 Isagenix deploys Actifio to build higher quality applications faster
Friday, December 16, 2016 by Richard Harris

Actifio, the copy data virtualization company, has announced that Isagenix, a global provider of products for healthy living, has deployed copy data management software. With Actifio, Isagenix has gained faster, flexible copy data access for DevOps, Business Intelligence (BI), reporting, and Help Desk functions, resulting in reduced infrastructure and operating costs.Is...
---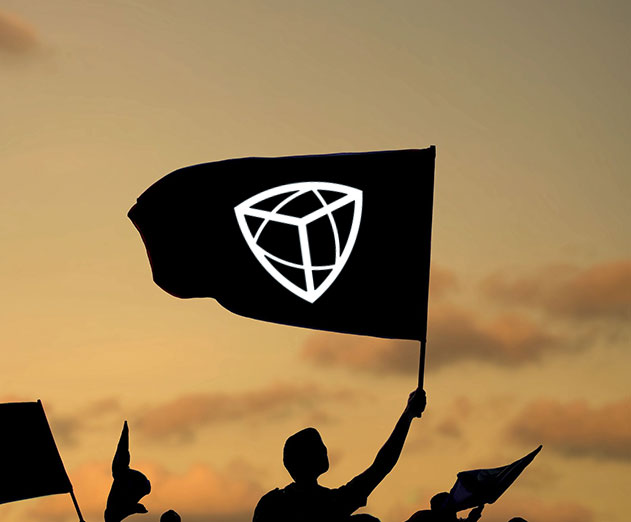 How cloud platforms are revolutionizing enterprise apps
Friday, December 16, 2016 by Michael Haynes

A new ecosystem of innovative robust enterprise applications has grown up around cloud platforms and companies that exploit these apps report achieving significant competitive advantages, says a new white paper from The FactPoint Group and ICIX. In particular, forward-looking businesses are using these new solutions running on the Salesforce App Cloud platform to replac...
---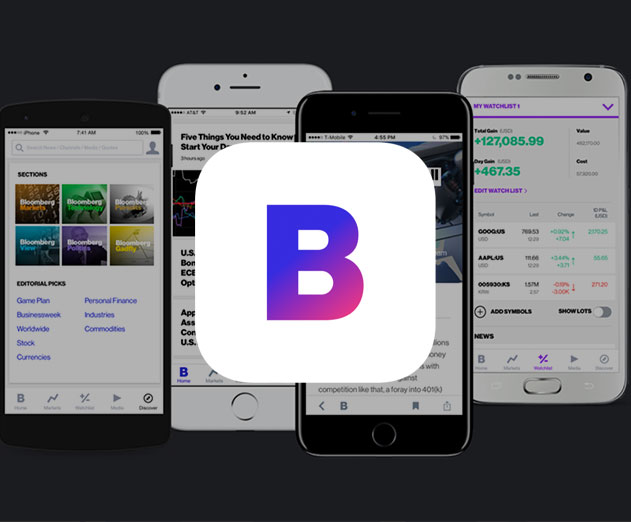 Bloomberg launched a new app using Facebook's React Native Framework
Friday, December 16, 2016 by Richard Harris

Bloomberg, the global business and financial news provider, has released a brand new app that allows their users a more comprehensive access to their market data, portfolio tracking tools, and much more. The broad customization of the app makes monitoring your personal portfolio and receiving continuous alerts on global stock positions more effective and efficient. The ...
---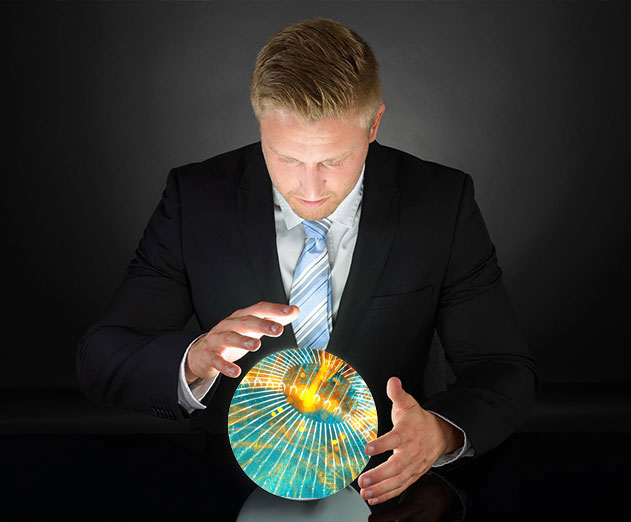 A tech brief for 2017 and beyond
Wednesday, December 14, 2016 by Michael Haynes

IEEE Computer Society, a source for technology information in the computing industry and career development, offers a comprehensive list of industry-recognized products, services and professional opportunities. They've recently released their latest report in an attempt to highlight some of the up and coming technological advances that could take hold. As technology rap...
---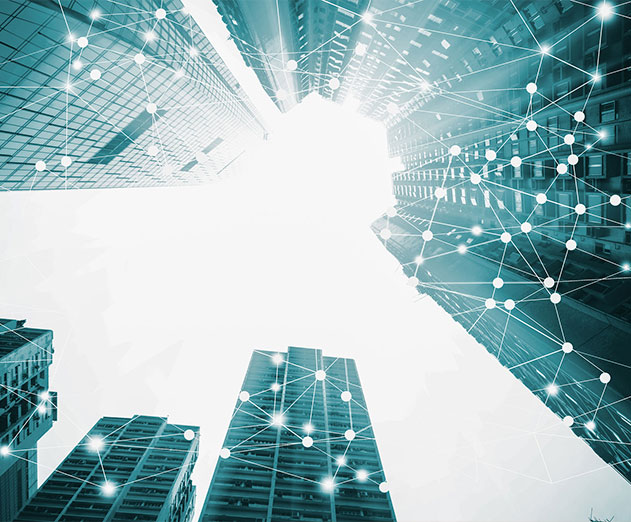 What you need to know about IoT in 2025
Wednesday, December 14, 2016 by Richard Harris

With four billion IoT devices expected to rely on Low Power Wide Area Networks (LPWANs) by 2025, ABI Research predicts that this technology will be the fastest growing connectivity segment in the market through 2025. The rise of LPWANs will translate into one billion chipset shipments with the technology generating a total value of more than $2 billion in 2025."The succ...
---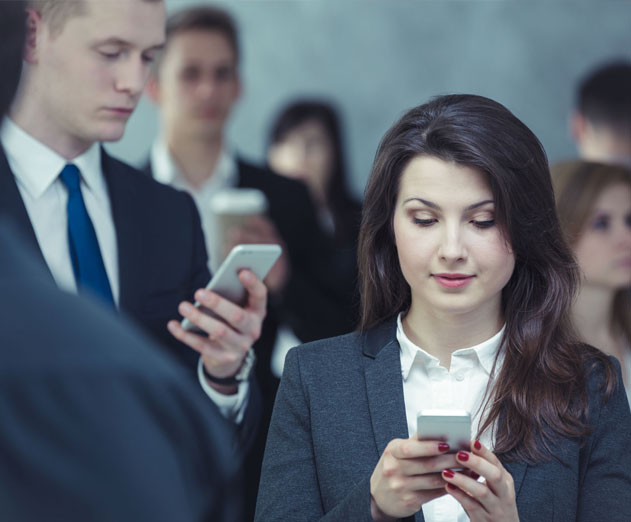 What IBM says were the shifts in enterprise mobility throughout 2016
Saturday, December 10, 2016 by Richard Harris

As companies continue down the road of mobile enterprise application development to improve their software infrastructure, many are left wondering if it is the correct step to take. "What makes a good enterprise software?" and "How can I take advantage of the newest trend?" is on the minds of many businesses constantly.We sat down with Phil Guido, General Manager at IBM...
---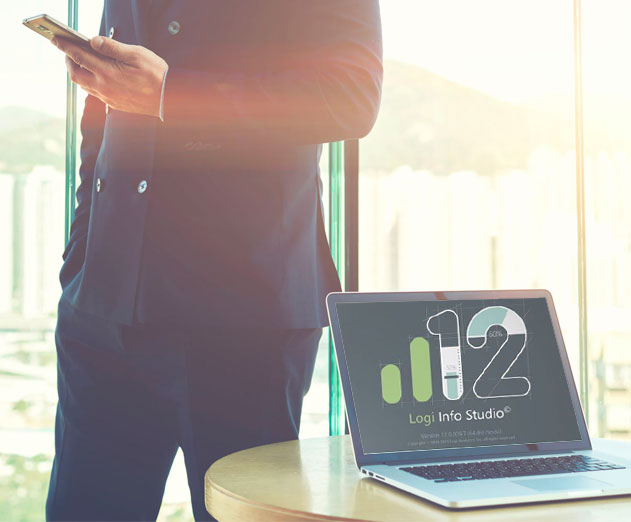 Inferior analytics may make your app extinct
Thursday, December 08, 2016 by Josh Martin

Every worker is now a knowledge worker. Employees on the manufacturing floor are increasingly responsible for tracking production yield. Front line retail employees are expected to use data to be aware of inventory levels. Analysts must keep up-to-date with real-time data to make better decisions. We are all increasingly judged on how we use data to more effectively do ...
---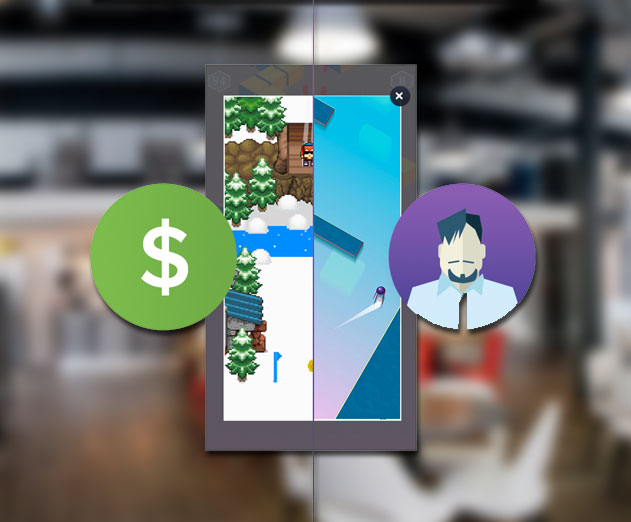 Tapdaq launches ad mediation layer so developers can earn more revenue
Tuesday, December 06, 2016 by Christian Hargrave

Tapdaq has launched its unbiased ad mediation platform to help mobile developers earn as much revenue as possible through their in-app advertising. The company, which also enables mobile developers to grow and retain their app's user base through efficient cross-promotion, is shaking up an industry it says is riddled with problems.A good ad mediation platform makes mone...
---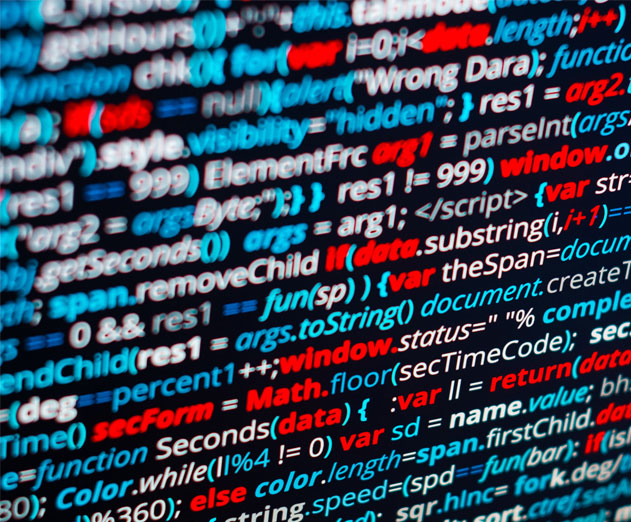 Undo talks about better debugging tools for your app
Tuesday, December 06, 2016 by Richard Harris

Undo is a software development company that is looking to help arm developers with the power of rewind for their many debugging struggles. They have created tools that allow developers to record, rewind, and replay application scenarios so that debugging is more efficient and effective. Located in Cambridge, United Kingdom, and born out of the founder's shed, Undo ...
---
How do we simplify east-west security? The imperative path is upon us
Monday, December 05, 2016 by Keshav Kamble

Ahhh, the endless saga of streamlining hazards around application security: let's talk about the East-West component of the conundrum. But first, it's important to clarify the variances of 'East-West' vs. 'North-South' traffic in a typical data center environment. By definition: North-South traffic is the communication that occurs between server applications deploy...
---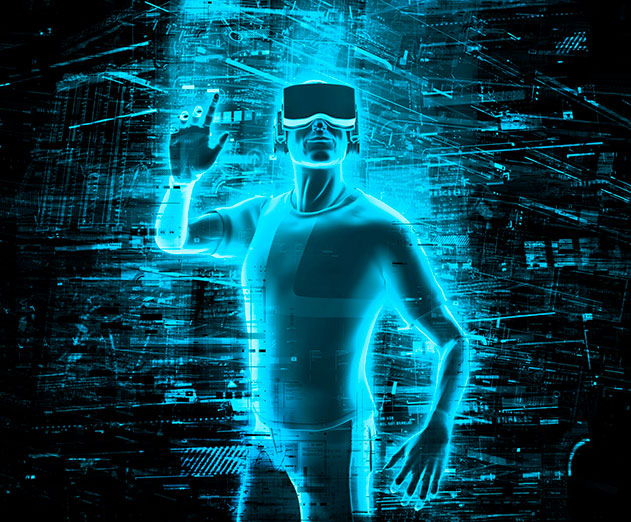 ZOTAC just released the ZOTAC VR GO backpack with 2 hours playtime
Monday, December 05, 2016 by Christian Hargrave

ZOTAC International has introduced an entirely new way to experience immersive VR with the ZOTAC VR GO backpack. Since making the impact at Computex 2016 with the first ever mobile VR experience, ZOTAC has improved the design, performance, and endurance of the original backpack.The ZOTAC VR GO is designed for a truly mobile VR experience. From hardware to comfort, every...
---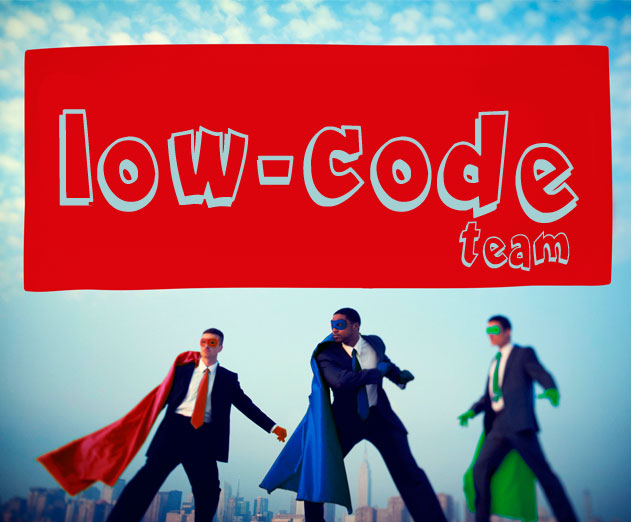 3 reasons low code software is helping IT departments be superheroes
Thursday, December 01, 2016 by Eduardo Cruz

Although we've long since entered the digital age, many organizations remain saddled with legacy IT systems, unable to keep up with the growing and ever-changing demands of the business. Not only that, with resources stretched, many IT departments are left with no choice but to prioritize day-to-day management over business innovation. And yet despite considerable chall...
---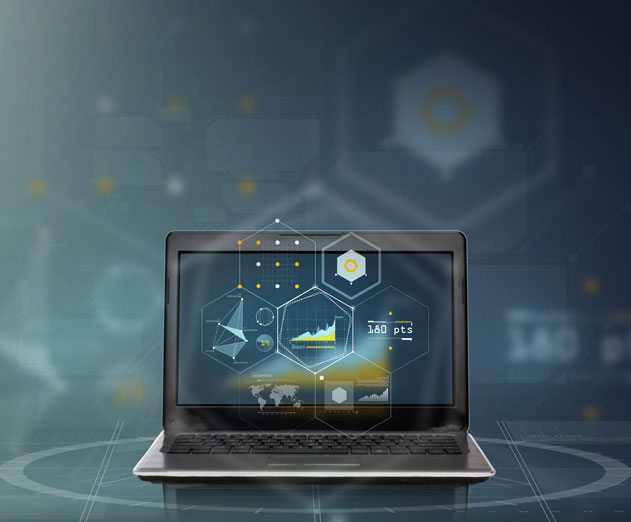 Virtual Desktop Infrastructure: The way forward in government mobility
Monday, November 28, 2016 by Edris Amiryar

Advances in technology are rapid and can be hard to keep up with, especially for large organizations. The federal government relies heavily on IT to accomplish its tasks and there is increasing demand for access to information from any location, in any geography, meaning that for federal agencies, improved mobility and mobile data security are imperative for m...
---
Hersch Games opens up about EyeCons
Wednesday, November 23, 2016 by Richard Harris

EyeCons is a new platform that enables brands, businesses, events and venues to promote themselves and their affiliated sponsors through an interactive digital experience that gives users the opportunity to win offline prizes as they play. The platform enables brands to identify unique content and prize opportunities customized for each player while on the backend,...
---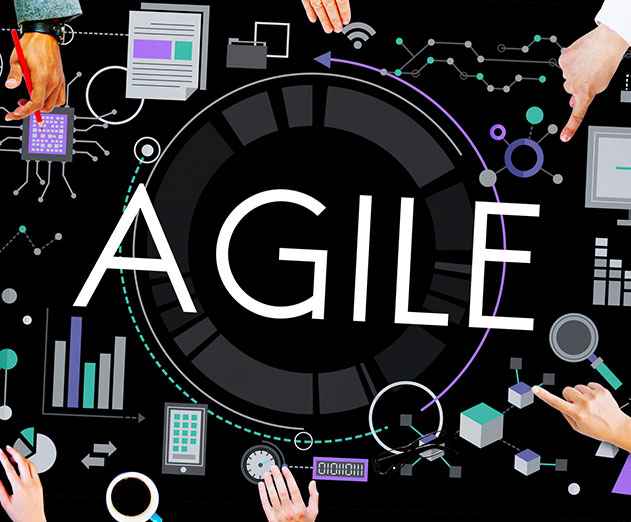 3 things you need to know to make Agile software development work
Monday, November 21, 2016 by Christina Lynch

Traditionally, software development follows the Waterfall framework whereby a product is produced sequentially over a series of phases of construction. Waterfall's big drawback is how tedious it can be for developers, and how unresponsive it is to change. This is a major issue in today's world where technology is advancing at such a rate that resistance to c...
---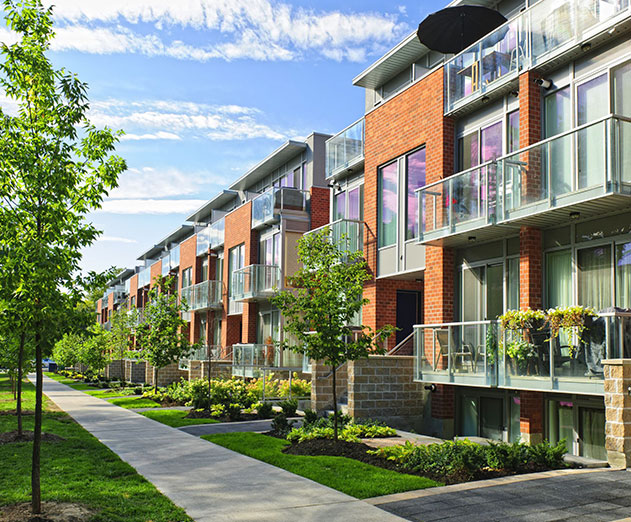 Multi-Tenant vs. Single Tenant: Choosing the right DBaaS Data Store from the start
Thursday, November 17, 2016 by Michael Russo

The Database-as-a-Service (DBaaS) model is an attractive option for rapid deployment of managed database assets in the cloud. If you're thinking of using a DBaaS to power your cloud-based application's database, you'll want to understand the pros and cons of multi-tenant versus single-tenant datastores for housing your data. Both approaches have merit and by understandi...
---