BYOD magazine search results
App Developer Magazine issues we found relating to BYOD
---
Inside this issue we have the Top Global Apps report from Distimo you won't want to miss! NTIA's code of conduct for app developers and how it's going to affect your app development efforts, why push notifications should be a part of most apps, what to consider with COPPA compliancy when developing apps, everything you need to know about app store optimization, and loads more!
---
BYOD news search results
Developer news items we found relating to BYOD
75 results
---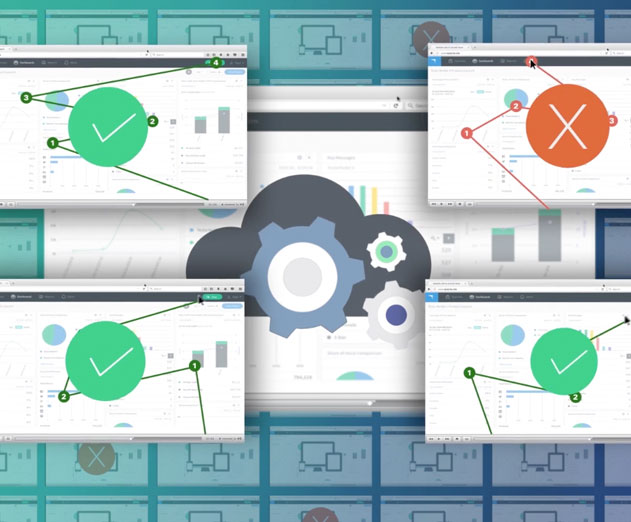 Rethinking your mobile app testing tools
Friday, February 09, 2018 by Richard Harris

Using mobile app testing tools, or software QA tools usually tells developers something they don't want to hear - their software is broken somewhere. Over the years, testing apps and software has become more laborious than is should be, but a necessary evil when targeting multiple platforms and devices in today's dizzying world of mobile hardware.Rainforest is on a miss... Read More
---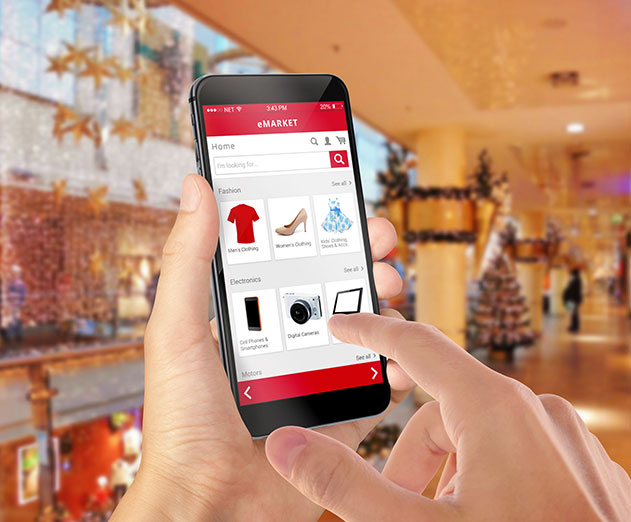 App developers find Holiday campaigns challenging
Thursday, October 19, 2017 by Richard Harris

YouAppi has announced the results of a comprehensive survey that evaluated U.S. consumers on their personal holiday shopping habits and preferred mobile holiday experience. The survey also questioned global digital marketers, advertisers and app developers on their 2017 mobile holiday preparation and campaign plans. While 95 percent of businesses see the holiday season ... Read More
---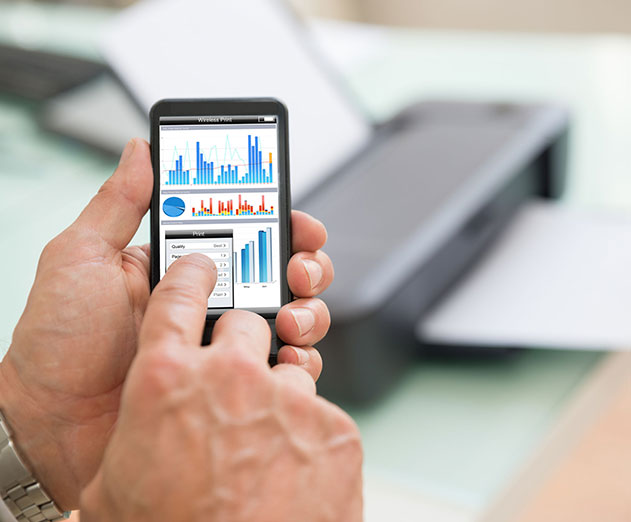 Get mobile printing up and running: What CIOs need to know
Wednesday, May 24, 2017 by Brent Richtsmeier

Enterprise workplace infrastructure is changing. Gartner found that total mobile sales into the enterprise globally are greater than 200,000 per year, while PCs are half that. The PC installed base has been on a steady decline since 2014, while the mobile installed base is on the rise - meaning mobile is set to surpass the PC installed base in 2017.However, even as more... Read More
---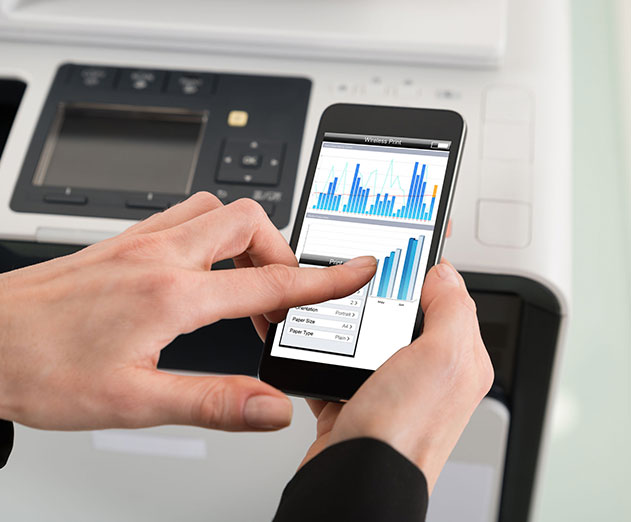 Demand for mobile print solutions are on the rise
Thursday, May 11, 2017 by Christoph Schell

Understanding the opportunity for mobile printing in the workplace first requires rejecting the notion that the enterprise has abandoned much of its need for printing and paper records. Digital forms and workflows may be reducing the amount of paperwork, yet many organizations still rely on hard-copy contracts, government forms and reports to support business processes ... Read More
---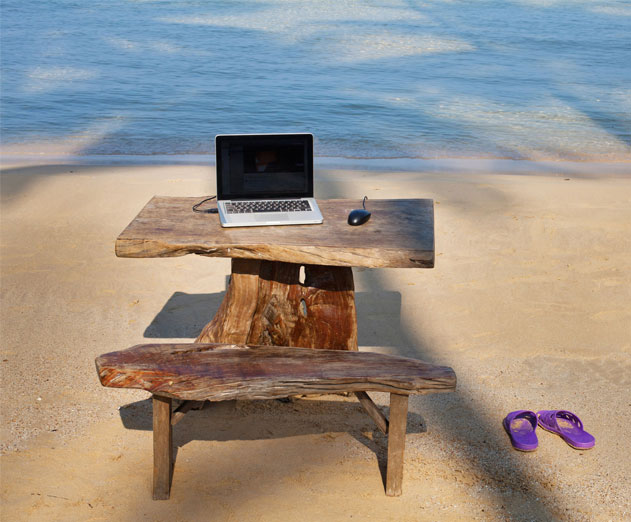 How companies can keep their remote teams safe
Monday, April 03, 2017 by Gene Richardson

If you hate bringing your work home with you, spare a thought for the 3.7 million Americans for whom home is the workplace.The telecommuter population is growing faster than the overall employee base, according to Global Workplace Analytics, and with half of all jobs deemed suitable for performing from home, it is a trend that is set to go on growing. Already, around a ... Read More
---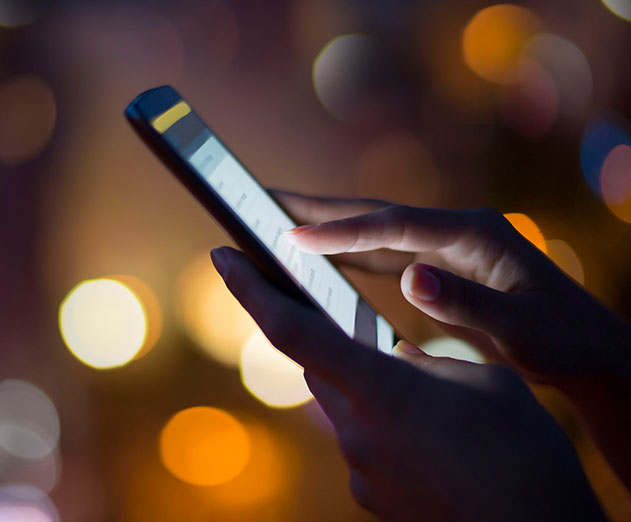 Why MicroApps are an emerging development trend to watch in 2017
Monday, January 30, 2017 by Paul Swaddle

With SMEs(Small and Medium-sized Enterprises) emerging every day, the apps world has seen a swift growth in the enterprise apps category. MicroApps help users restructure, streamline, and in turn manage a crucial business processes. MicroApps provide a highly focused, task-based functionality that let users access the app, interact and then close the app all with maximu... Read More
---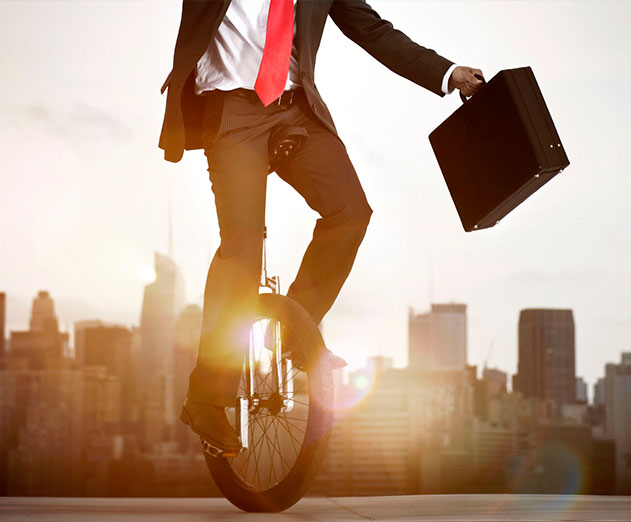 Prevent disasters with risk management and being a grown up!
Friday, January 27, 2017 by Gordon McKeown

We live in an era of dramatic, improbable events that adversely affect the economy, the environment, the fate of household name companies and people's welfare and health. Or at least they seem improbable until they hurl themselves violently upon us from the shadows of our agreeable ignorance. Strangely, with hindsight they often appear inevitable. Bloated, failed banks ... Read More
---
Enterprise BYOD post holiday woes
Tuesday, January 24, 2017 by Mitch Black

Bring Your Own Device (BYOD) programs are a constant enterprise challenge. For unprepared organizations, the holidays can be especially difficult.Christmas to New Year's Day is typically a peak time to purchase and/or download apps, so how can your enterprise effectively enroll an influx of new users and devices without compromising program security? While the recent ho... Read More
---
Predictions from Red Hat for 2017
Saturday, December 24, 2016 by Richard Harris

Catching up with Red Hat's mobile team on what they're expecting to see in mobile and IT in 2017.1. Prediction: Mobile goes mainstream as part of enterprise application strategy that hinges on containers, DevOps, and microservices. There are more mobile devices in circulation than the global population and mobile searches now outstrip those from PCs; mobile can no ... Read More
---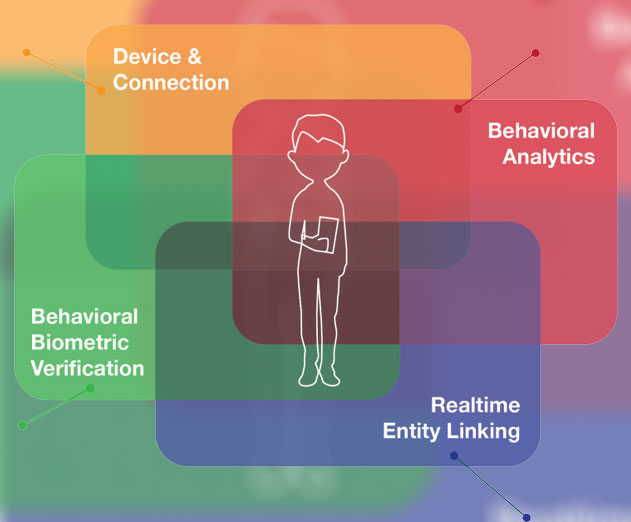 What's so tricky about Android security anyway?
Monday, December 12, 2016 by Don Duncan

Android authentication can be a tricky business because it can help identify the user, but it can also open the door to hackers at the same time. It all comes down to the device administrator access which comes with a lot of benefits like. Device administrator access provides complete device management access rights that include creating and managing poli... Read More
---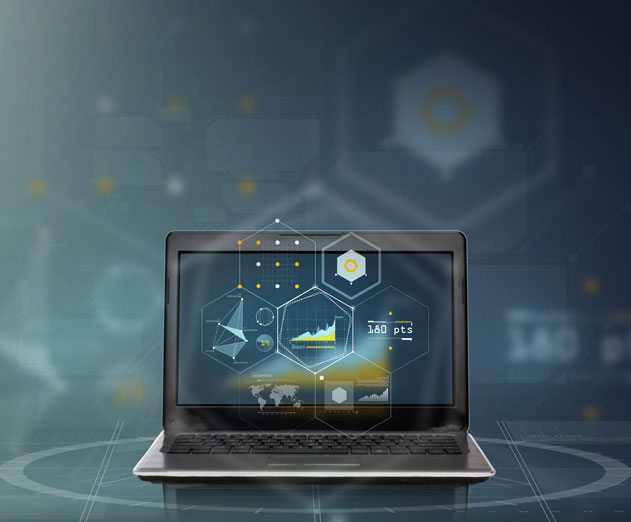 Virtual Desktop Infrastructure: The way forward in government mobility
Monday, November 28, 2016 by Edris Amiryar

Advances in technology are rapid and can be hard to keep up with, especially for large organizations. The federal government relies heavily on IT to accomplish its tasks and there is increasing demand for access to information from any location, in any geography, meaning that for federal agencies, improved mobility and mobile data security are imperative for m... Read More
---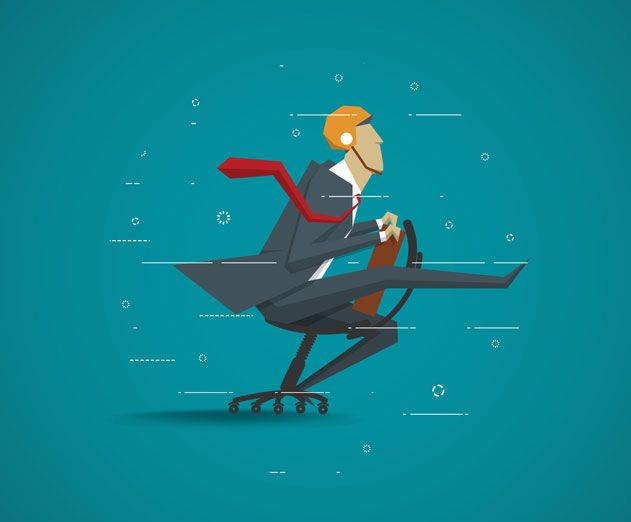 The growing gap between the speed of business and the pace of software development
Monday, October 17, 2016 by Richard Harris

The rapid pace of business today is only increasing, which means companies need quick access to effective, flexible and scalable technology in order to succeed. IT organizations are simply struggling to keep up with this growing demand for business applications, which can't be developed fast enough, updated often enough, or maintained well enough. It's a com... Read More
---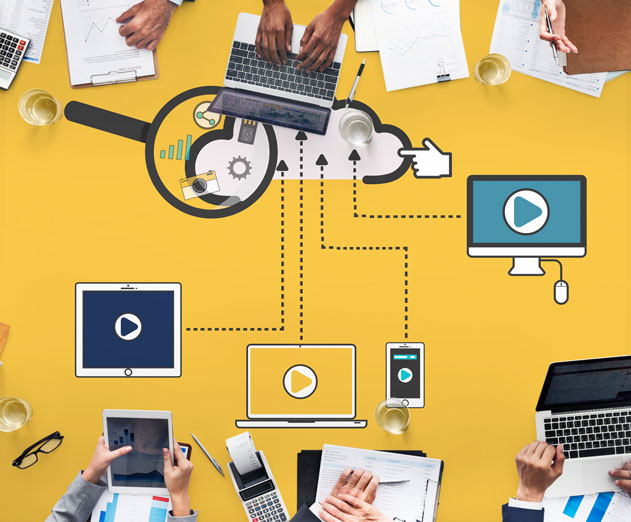 SOTI MobiControl 13.2 Ships to help enterprises manage devices
Monday, October 17, 2016 by Richard Harris

SOTI Inc. announced the availability of SOTI MobiControl 13.2. MobiControl provides mobility management across all endpoints, seamlessly managing mobile devices, connected peripherals, applications, content, and security from within a single management console.Version 13.2 of SOTI's flagship product, is now improved with a variety of powerful new features, includin... Read More
---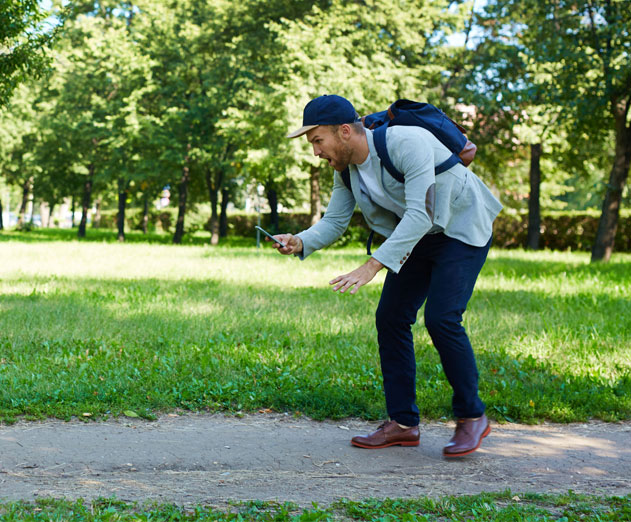 What the mobile AR phenomenon has taught us about security
Thursday, October 13, 2016 by Aaron Lint

The extraordinary success of Pokémon Go has been surprising, even in the rapidly changing paradigm of the mobile application space. The game, which allows users to hunt down and capture virtual monsters, uses Augmented Reality (AR) technology to display the creatures in real world locations such as parks, homes, and offices.Pokémon Go has already broken five Guinness Wo... Read More
---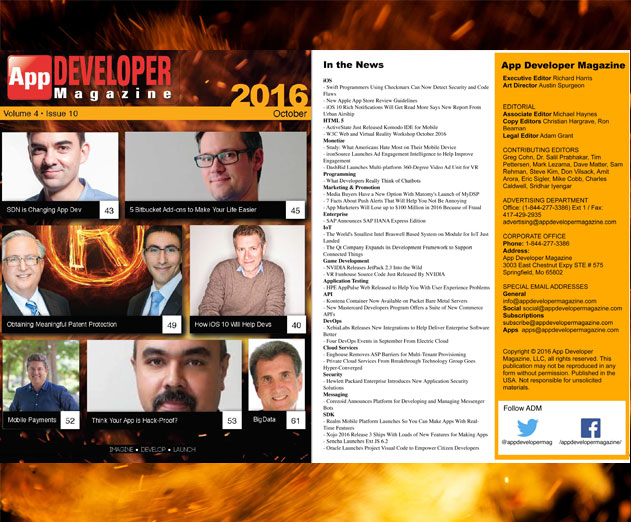 Apple developer patents, hacks, and iOS 10 - oh my! October issue lands
Saturday, October 01, 2016 by Richard Harris

It's hard to believe - but fall is upon us and 2017 is right around the corner. October always ushers in the feeling of campfires, fall-festivals, and what the flip and I going to do with my apps for the holiday season coming up! Not to worry everyone - our October issue is here, and it's over 90 pages of industry news, tips, and articles ... Read More
---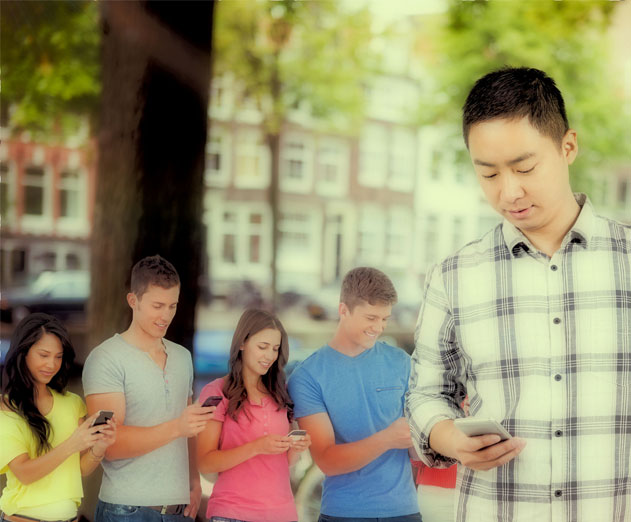 BYOD nightmare: Pokemon Go
Wednesday, September 07, 2016 by Mike Cobb

Pokémon Go, the smartphone game that became an overnight worldwide sensation, may be more than the latest technology must-have. The cute augmented reality app could actually provide cybercriminals an entry point to your business and personal files.Company security directors were already wringing their hands over employees who mix their work and private information on th... Read More
---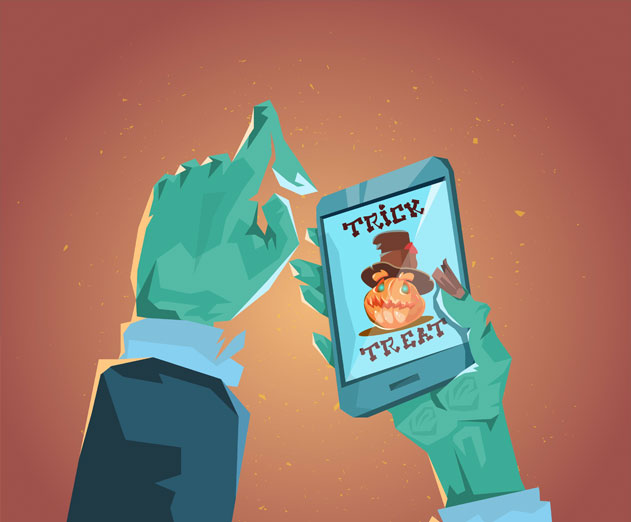 Beware: Zombie Apps Are on the Rise
Monday, August 22, 2016 by Richard Harris

Zombie apps appear to be a quite recent and infectious discovery. Once installed, they drain your phone of life. But what are they, and where do they come from? Zombie apps are the applications that, at first glance, appear harmless. Developers usually create zombie apps as an app that is rarely used – like a flashlight app – but the app's software constantly ... Read More
---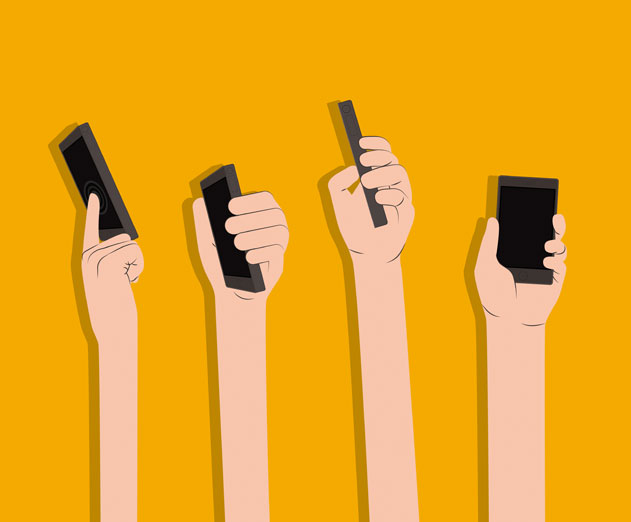 The Impact of BYOD on Developers
Friday, July 01, 2016 by Mitch Black

From Security Research Labs breaking into a phone within seconds on 60 Minutes earlier this year to the Apple/FBI debacle, it's increasingly clear that enterprises have varying levels of device security protocols in place. Surprisingly, the responsibility of ensuring vital data remains secure, especially as BYOD policies and a mobile-first workforce become the norm... Read More
---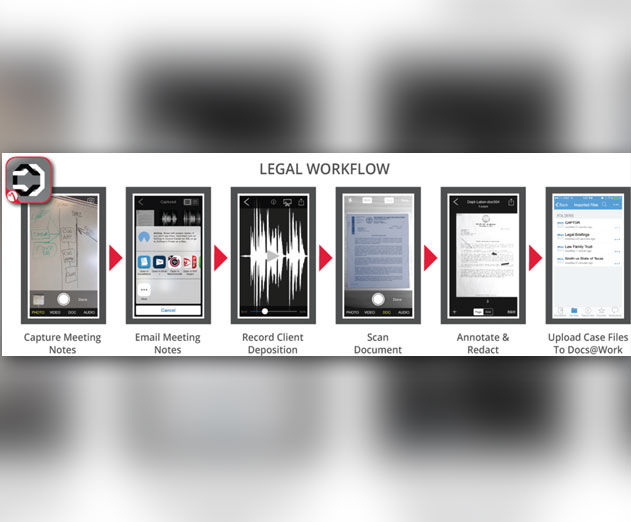 IT Governance of Sensitive Files on Corporate and BYOD Mobile Devices
Monday, June 20, 2016 by Jeff Steuart

Mobile content has brought new agility and efficiency to just about every enterprise. "Mobile communication and collaboration is accelerating and improving enterprise productivity and growth like no other universal technology since the dawn of the Web 25 years ago," says Josh Bohls, Founder, Inkscreen. But these advantages come at a cost.Says Bohls, "Ask any o... Read More
---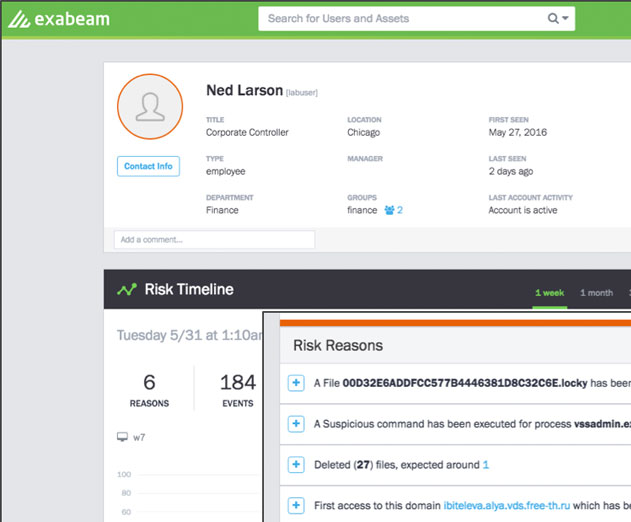 Exabeam Releases Security Intelligence Platform for Early Detection of Ransomware
Thursday, June 16, 2016 by Richard Harris

Exabeam has released Exabeam Analytics for Ransomware, a new behavior-based security intelligence platform designed for early detection of ransomware across a corporate network. Exabeam can detect ransomware movement and activity in the network, the servers, workstations, BYOD devices, and cloud services.Exabeam detects ransomware as it first enters the network and begi... Read More
---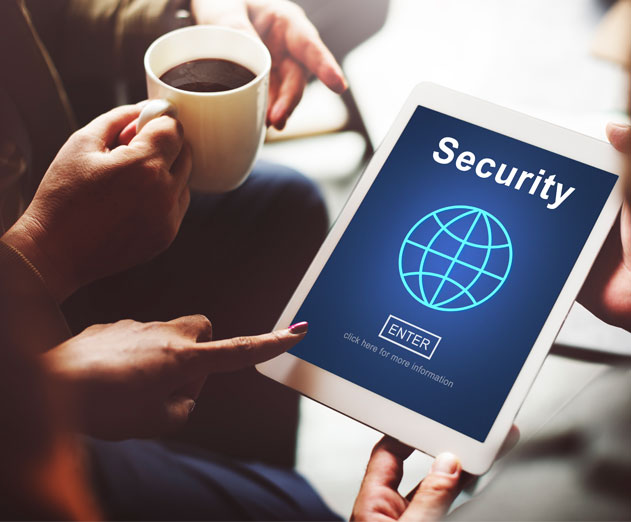 Application Security Market to Triple in the Next 5 Years
Wednesday, May 11, 2016 by Stuart Parkerson

A new market research report has been published by MarketsandMarkets which predicts that the global application security market size is expected to triple, growing from $2.24 Billion in 2016 to $6.77 Billion by 2021. The report is titled "Application Security Market by Component (Solutions, Services), Solutions (Web Application Security, Mobile Application Security), Te... Read More
---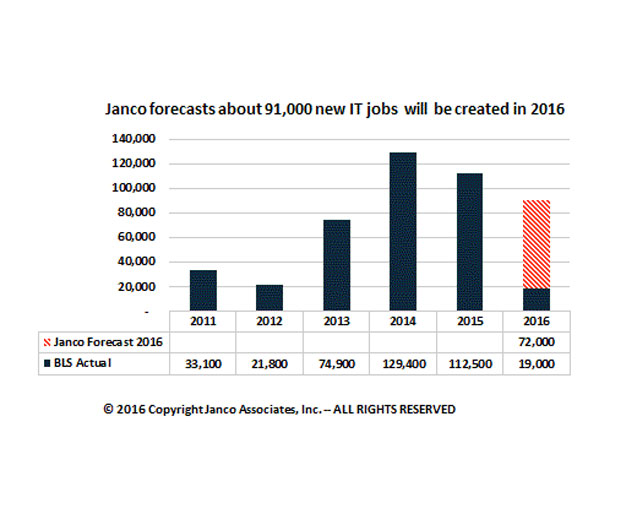 The Current State of IT Hiring and Employment in the United States
Thursday, April 21, 2016 by Richard Harris

According to a recent report, compensation for all IT professionals has increased by 1.39% between January 2015 and January 2016. The data was made available through the 2016 IT Salary Survey which is produced by Janco and eJobDescription.com.The report shows that the total mean compensation for all IT professionals increased from $81,583 to $82,483. In large enterprise... Read More
---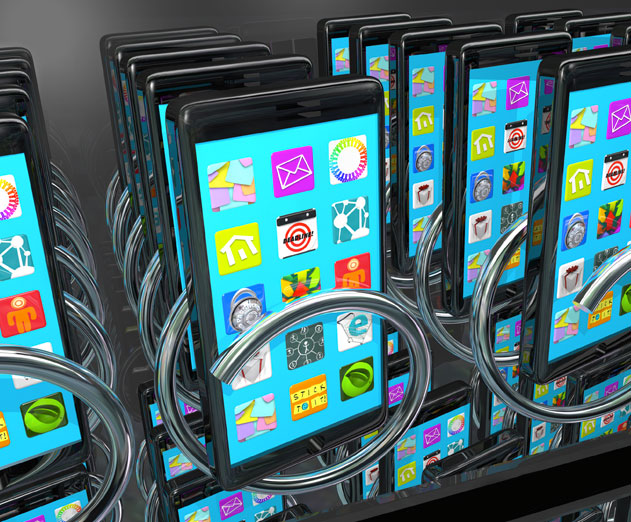 How March Madness Impacts Enterprise Mobile Data Usage and BYOD Security
Tuesday, April 05, 2016 by Richard Harris

Oversized events like March Madness and the Olympics not only can cause decreased productivity from employees, but also may increase security risks for companies whose employees are using devices that access corporate data. We visited with Michael Covington, VP Product for Wandera, to discuss research the company conducted during the NCAA basketball tournament to learn ... Read More
---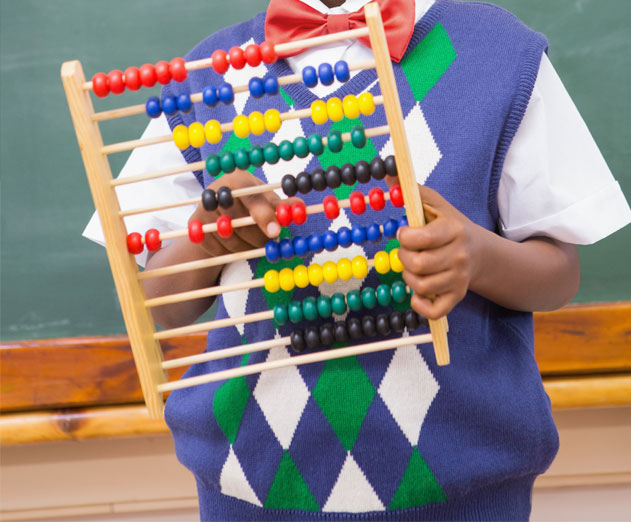 MDM Policies Could Make You Feel Like a 5th Grader on iOS
Tuesday, April 05, 2016 by Chris Hazelton

Apple recently released its iOS 9.3 update which will add new features for enterprise mobility management (EMM) vendors to control the look and feel of Apple iOS devices with mobile device management (MDM) profiles. The primary purpose of these capabilities are for the education vertical where shared devices can focus students on classroom materials. That said, wit... Read More
---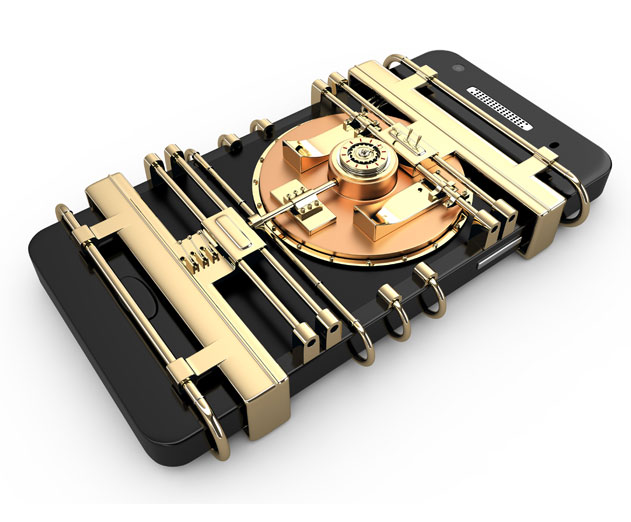 A Developer's Perspective on Mobile Security in the Age of BYOD
Thursday, March 31, 2016 by Joe Schulz

With the cost savings of BYOD continuing to lure organizations to adopt this approach, the number of companies allowing employee-owned devices is still on the rise, as well. In early 2015, Tech Pro Research announced that 74 percent of organizations either already allow or were planning to allow employees to bring their own devices to work. At the time of this writing, ... Read More
---
March Madness Apps May Be Accessing Your Data
Tuesday, March 15, 2016 by Stuart Parkerson

In its mobile app risk assessment report "March Madness or April Foods" Flexera Software highlighted BYOD security issues by analyzing the annual March Madness craze as employees are using apps on their corporate and BYOD devices to stream content, complete brackets and track March Madness activities.The report focused on what data these apps access, what device feature... Read More
---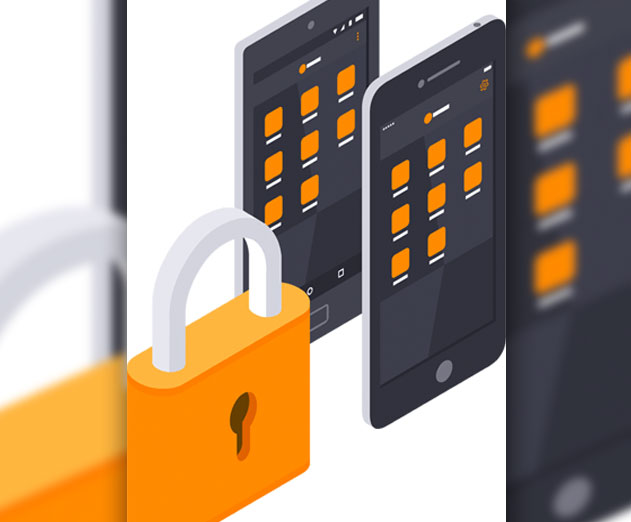 Using Virtual Mobile Infrastructure to Protect Corporate Data
Saturday, March 05, 2016 by Stuart Parkerson

We chatted with Avast Vice President Sinan Eren to talk BYOD mobile security and how the Avast VMP solution provides companies with the ability to create a virtual mobile infrastructure (VMI) that streams mobile apps to any device. Sinan is a cybersecurity expert, who has extensive knowledge in both the engineering and business aspects of security. ADM: What is the... Read More
---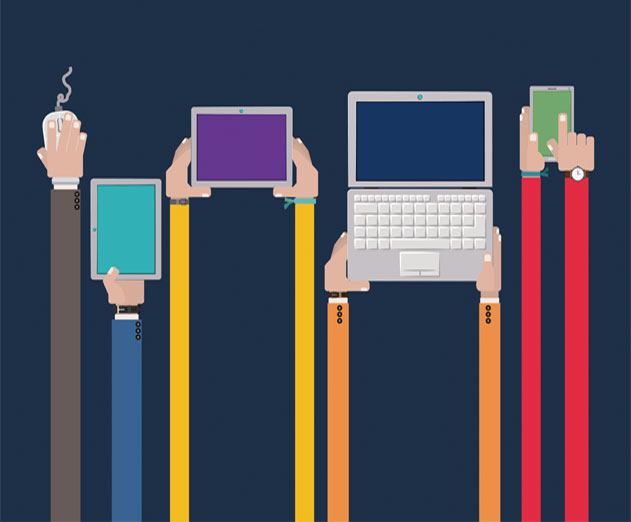 Secure Mobile Access for BYOD
Friday, March 04, 2016 by Paul Andersen

If you are an IT manager responsible for defining your organization's approach to BYOD, there are hundreds, if not thousands, of articles and guides available on the topic. Unfortunately, most BYOD articles overlook a technology that has been the workhorse for secure remote access for more than a decade: SSL VPN.Originally designed for secure remote PC and laptop access... Read More
---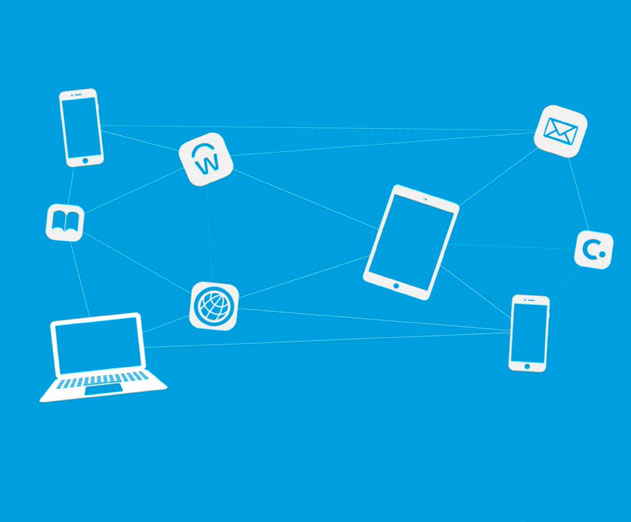 VMware AirWatch 8.3 Release Includes Enhanced Security Functionality
Sunday, February 21, 2016 by Richard Harris

The latest rendition of the VMware AirWatch Enterprise Mobility Management (EMM) platform, AirWatch 8.3, has been released now providing support for the VMwareWorkspace ONE app to help organize app access and eliminate the need for passwords. It also expands the AirWatch Privacy First program with a user-facing website and visual privacy notice to mitigate concerns thro... Read More
---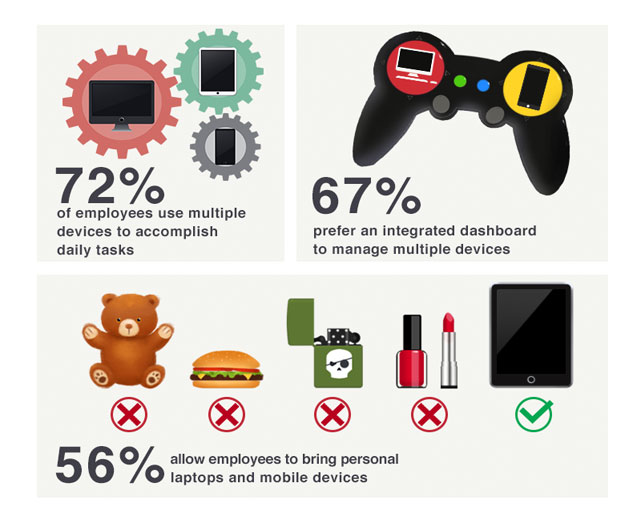 ManageEngine Releases Cloud Version of its Mobile Device Management Platform
Monday, January 25, 2016 by Richard Harris

ManageEngine has released a cloud edition of its Mobile Device Manager Plus, a mobile device management (MDM) software solution. The new cloud edition provides a scalable on-demand service to manage a company's mobile devices. Highlights of the new release include:- Stringent restriction policies for securing apps and mobile devices- Containerization of corporate d... Read More
---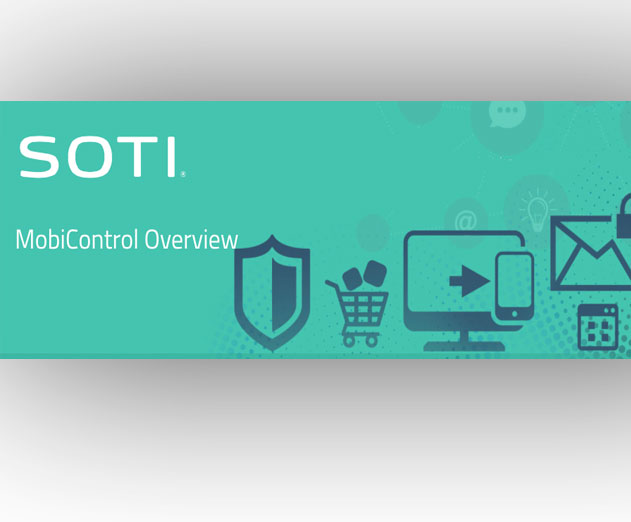 SOTI MobiControl 13.0 Release Offers Greater Mobile Device Management Functionality
Monday, January 18, 2016 by Richard Harris

SOTI has introduced SOTI MobiControl 13.0, the latest version of SOTI's MobiControl enterprise mobility management solution. This latest iteration of the product offers greater integration with any device form factor, more consistent user experiences across all devices, and the ability to help companies support the next-generation Internet of Things (IoT) connected devi... Read More
---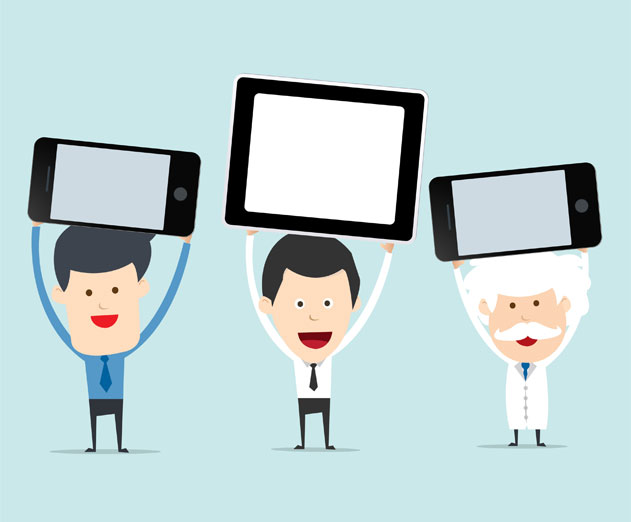 What You Need to Know about BYOD Security
Wednesday, December 02, 2015 by Jayaraman Gopal

As employees bring their own devices to work, IT teams face an assortment of challenges, from managing mobile apps on a myriad of different devices to backing up and restoring business data. But bar none, the greatest burden for IT staff is securing business data on mobile devices.The Good, the Bad, and the Ugly (in Reverse Order)The UglyThe BYOD phenomenon has spawned ... Read More
---
Hacking, Malware and Security Are Top Concerns in Mobile Development
Tuesday, October 06, 2015 by Stuart Parkerson

Security concerns continue to grow for the application development industry as a new study has shown that hacking, malware and security are top concerns for IT departments.According to a new survey conducted by commissioned by SOTI, Inc., IT leaders expect up to 20% of their IT budgets to be consumed for mobile initiatives, with security concerns top the list of mobile ... Read More
---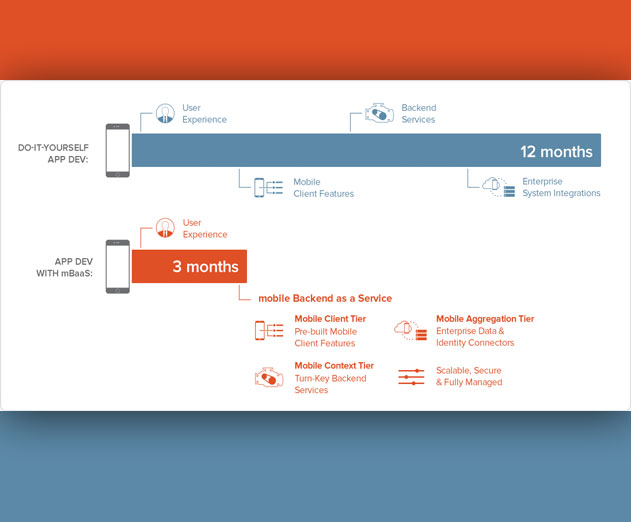 Key Tips for App Development in a Hybrid Cloud Environment
Thursday, May 21, 2015 by Sravish Sridhar

According to ABI Research, the evolving enterprise mobility space will see tremendous growth in new cloud-based solutions as enterprises seek to mobilize quickly and easily. It's no secret that the cause of this drive towards mobility is the development and deployment of enterprise apps, especially as there is a growing number of devices and device platforms access... Read More
---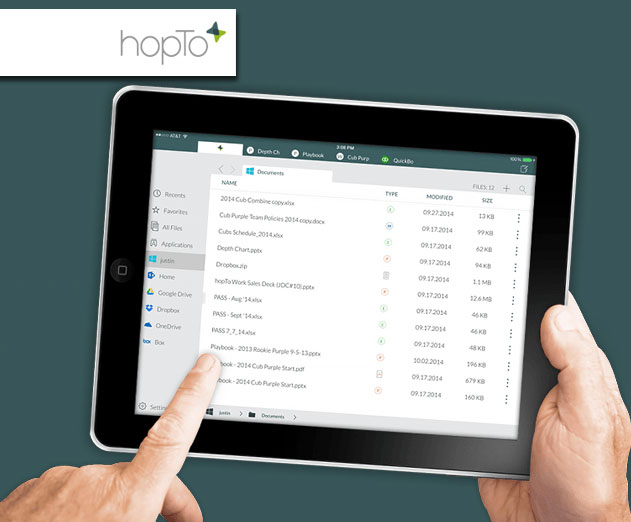 Convert Windows Applications To Android Apps With hopTo Work 2.0
Wednesday, March 25, 2015 by Stuart Parkerson

hopTo has announced the launch of hopTo Work 2.0, which offers a non coding option to evolve current Windows applications into touch friendly iOS and Android mobile apps.The new release offers a feature set called MAX - Mobile App eXperience - a mobile technology allowing users to transform their existing Windows based applications into touch-friendly, useable mobile ap... Read More
---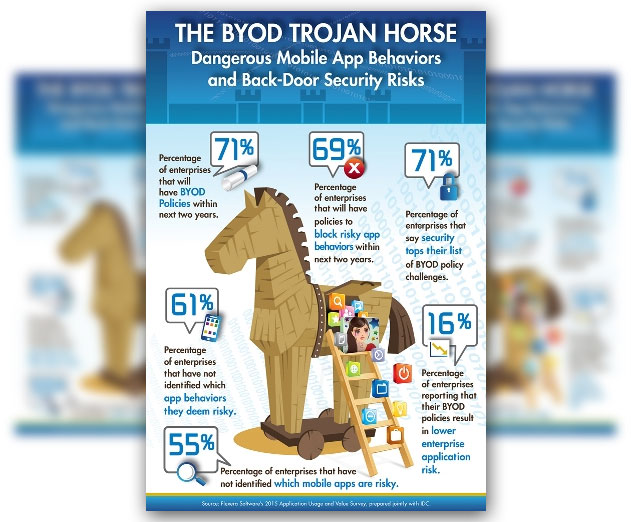 New Flexera Report Highlights Dangers of Unchecked Employee BYOD Mobile Apps
Wednesday, March 25, 2015 by Richard Harris

A new Flexera Software/IDC Survey Report - The BYOD Trojan Horse: Dangerous Mobile App Behaviors & Back-Door Security Risks – indicates that enterprises are not doing nearly enough to understand which mobile app behaviors hitting their networks and data are risky, nor are they testing apps for those risky behaviors to ensure proper enforcement of their BYOD policies... Read More
---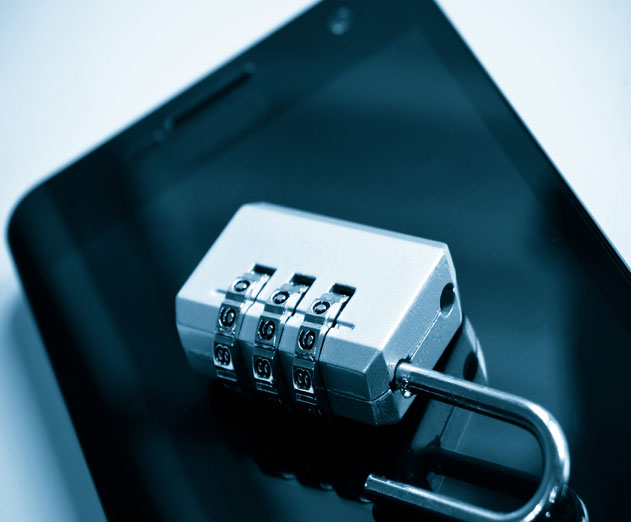 TEE Provides Safe Environment for Secure Android App Development
Monday, March 23, 2015 by Allen Storey

Despite powering the majority of the world's smart devices, Android has long been seen as the weak link in terms of mobile security. The open nature of the platform offers versatility and flexibility to app developers and the result is an incredibly diverse range of apps. However, it does mean that applications and their associated content are vulnerable to malware, man... Read More
---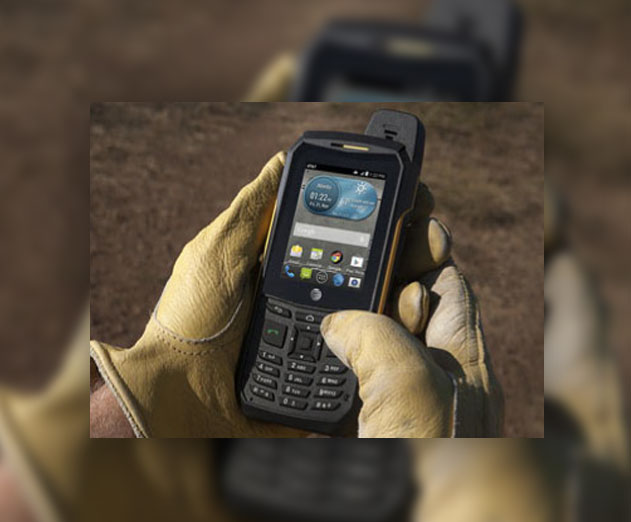 Sonim Technologies Releases New Android Platform for Mission Critical Applications Used in Extreme Environments
Wednesday, January 14, 2015 by Richard Harris

Sonim Technologies, a manufacturer of smartphones for extreme environments, has released its Ultra-Rugged Developer Network, an Android based platform that allows app developers to enhance the reliability and usability of apps in extreme work environments.The platform is targeted at enterprise developers who focus on workforce productivity and safety. It is built around... Read More
---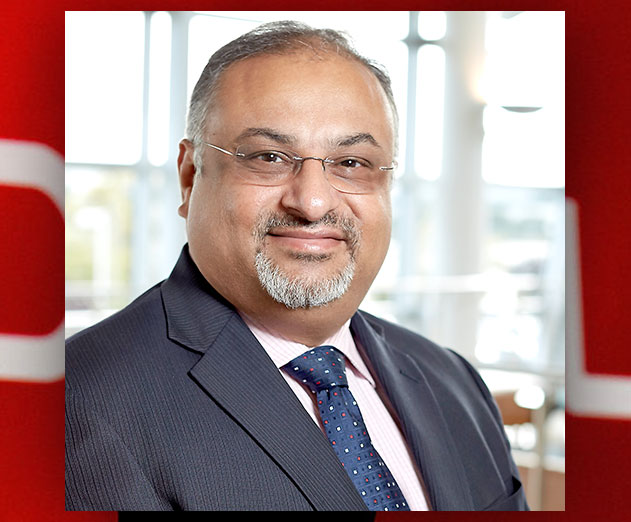 Suhas Uliyar, Vice President of Mobile Strategy with Oracle, Provides His Predictions on the Future for App Developers and the Mobile Enterprise
Thursday, January 08, 2015 by Richard Harris

I recently had a Q&A session with Oracle's Suhas Uliyar, who serves as the company's Vice President of Mobile Strategy. During the talk Suhas provided insights into what app developers can expect as it relates to the mobile enterprise. Richard: Will there ever be a standard development approach for the enterprise or mobile in general? Suhas: In general, no... Read More
---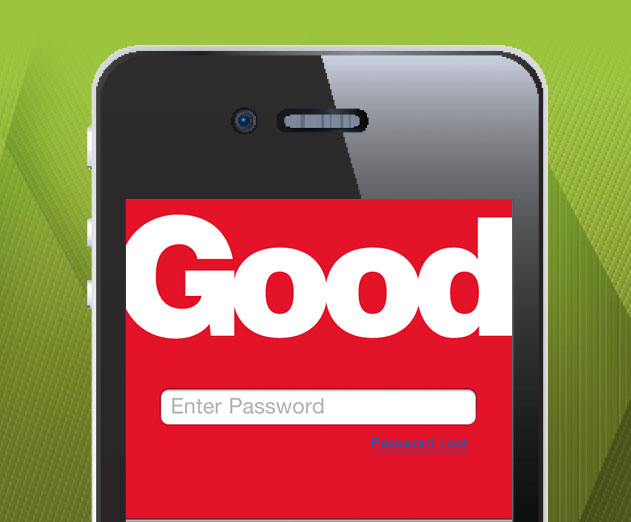 Good Technology Delivers World's First Secure Mobility Solution With Data
Monday, January 05, 2015 by Richard Harris

For enterprises wanting to separate their personal cellular data and business usage on the same device, businesses can get enabled with Good Work with Data and also develop policies in which they are paid directly for approved mobile app use. If enterprises would like to support BYOD initiatives further, direct payment policies are a way to benefit independently of a ca... Read More
---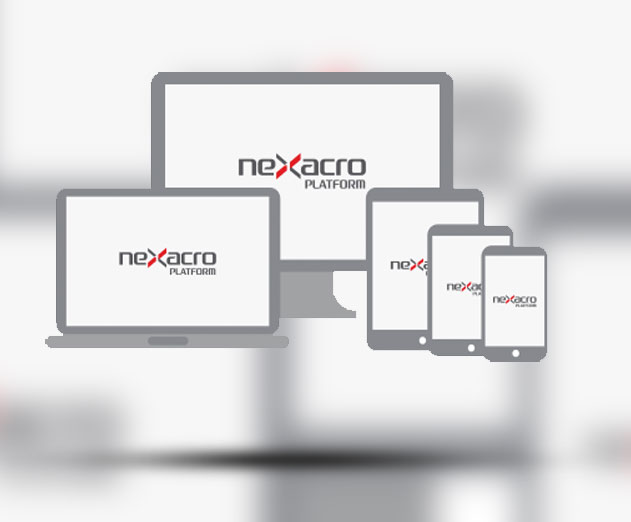 Nexaweb's Nexacro Mobile App Development Platform Launches Soon
Friday, December 12, 2014 by Stuart Parkerson

Nexaweb's Nexacro Mobile App Development Platform will soon be unveiled at the Gartner Application Architecture, Development & Integration Summit at Caesar's Palace in Las Vegas between now and December 10th. The company also will plan to deliver the Nexacro Mobile App Development Platform to North American and European markets. The development platfo... Read More
---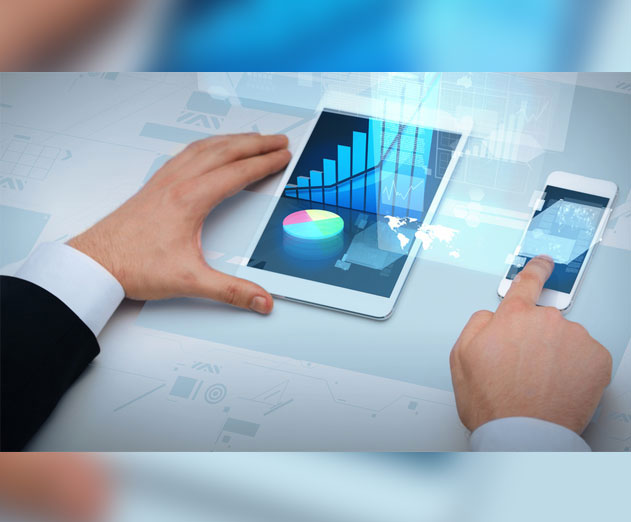 Mobile Devices Are the Weakest Link for Enterprise Mobility Solutions
Tuesday, December 09, 2014 by Chirag Shivalker

The time has come when the fact is accepted and discussed at large, the one that we have been trying to resist since long. We all are aware that today mobile Apps for Enterprise Management consider mobility at their core. It has given new peripheries to businesses by transforming operations – better engagement with customers – and of course an innovative appro... Read More
---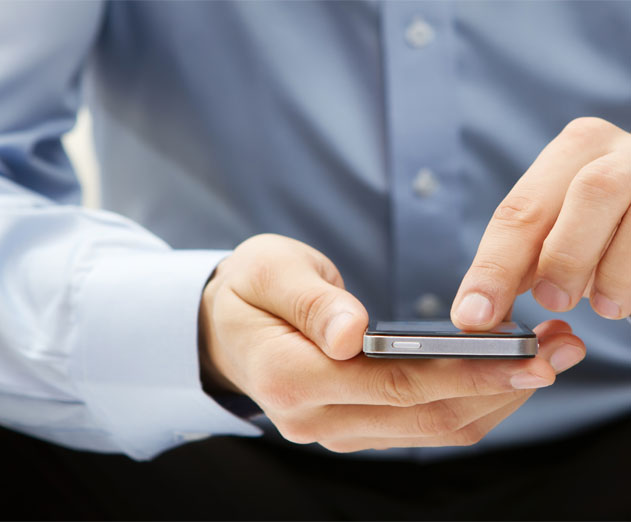 New Study Finds That Risky Mobile Behavior Is Conducted By Employees
Thursday, December 04, 2014 by Richard Harris

Ponemon Institute and Accellion, Inc. have conducted new mobile research and have found that employees are participating in risky mobile behavior, with nearly 90 percent being able to access confidential information on mobile devices. The new workplace of today requires solutions which will allow employees mobile workflows that are able to introduce the security risks.&... Read More
---
Trends In BYOD Allow PanTerra Networks To Take Cross Platform Reality To The Next Level
Thursday, December 04, 2014 by Richard Harris

PanTerra Networks is pushing cross-platform reality forward through its SmartBox communications-enabled content management and file-sharing platform. The platform enables collaboration and call center services, audio and video calls and IM/SMS. The company is working to provide such workers and managers more flexibility allowing them to remain connected anyti... Read More
---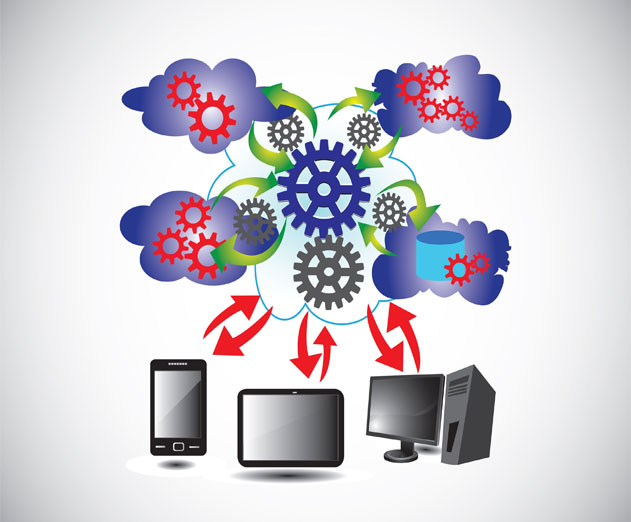 Why Mobile App Development Requires More than an SOA
Wednesday, November 19, 2014 by Coco Jaenicke

If you plan on building mobile apps, you probably want a pluggable framework that allows you to easily use and reuse mobile services. You can then effortlessly access back-end systems, rapidly assemble new apps, and easily update individual services.Déjà vu I hear you cry – isn't that what my service-oriented architecture (SOA) gives me? Yes and no. A SOA gives yo... Read More
---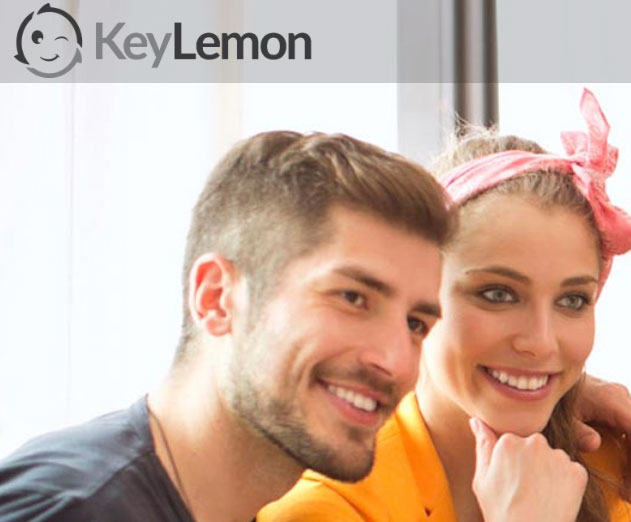 KeyLemon Launches Cloud based Face and Speaker Recognition APIs for Development
Tuesday, October 21, 2014 by Stuart Parkerson

KeyLemon, a creator of biometric ID and motion analysis technologies, has released access to its security recognition via a web service. KeyLemon's biometric ID provides an alternative to passcodes, key fobs or secret information to facilitate authentication and access control for online assets. Through its Okta Application Network (OAN), Okta provides the ability for u... Read More
---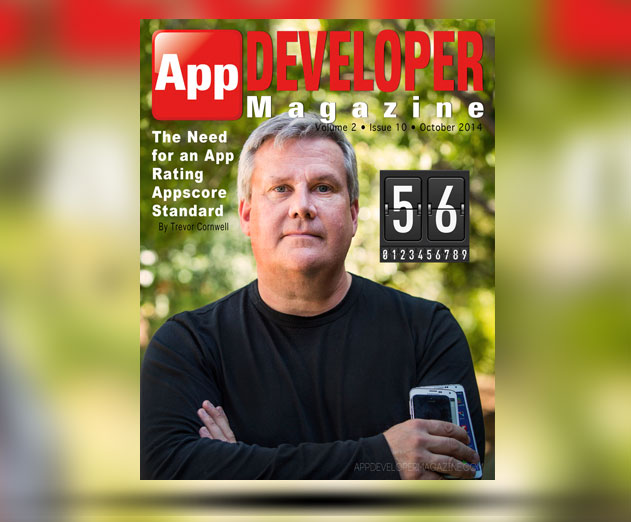 The October 2014 Issue of App Developer Magazine Has Arrived!
Wednesday, October 08, 2014 by Richard Harris

Ladies and Gents we present the October issue of ADM! While there is no way we can tell you everything inside in just a few words, what you need to know is that if you don't read it, you could be missing out on opportunities mentioned in any one of the featured articles included in this issue! What's Inside The Need for an App Rating Appscore Standar... Read More
---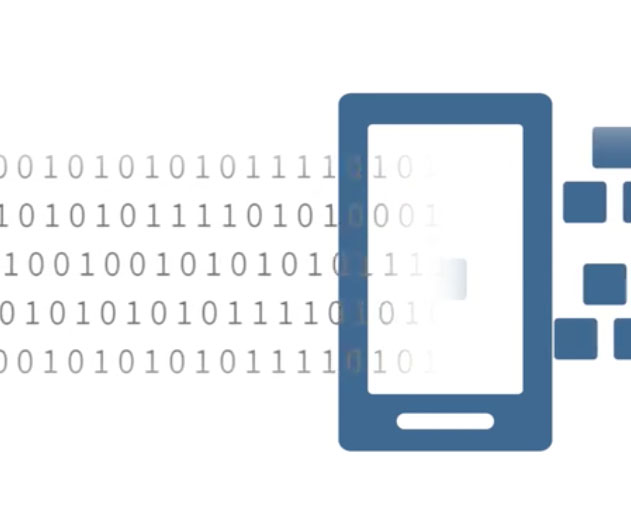 LANDESK Offers New App Wrapping Capabilities to Its Enterprise Mobility Management Platform
Wednesday, October 08, 2014 by Richard Harris

LANDESK has announced the release of new features and upgrades to its Enterprise Mobility Management platform, including an application wrapping feature. This new feature will allow IT departments to add another layer of security to the enterprise apps they supply to their users.The solution allows an IT administrator to wrap an application in one step and deploy it to ... Read More
---
Application Readiness Strategies for Reducing Mobile Application Management Risk and BYOD
Monday, September 08, 2014 by Maureen Polte

With the meteoric growth of mobile Bring-Your-Own-Device (BYOD) in the enterprise, IT is facing an existential crisis. How does it enable and empower employees yearning for mobile access to enterprise applications and data – without sacrificing security or control? How organizations ultimately resolve this crisis is yet to be determined. But the strategy IT adopts will ... Read More
---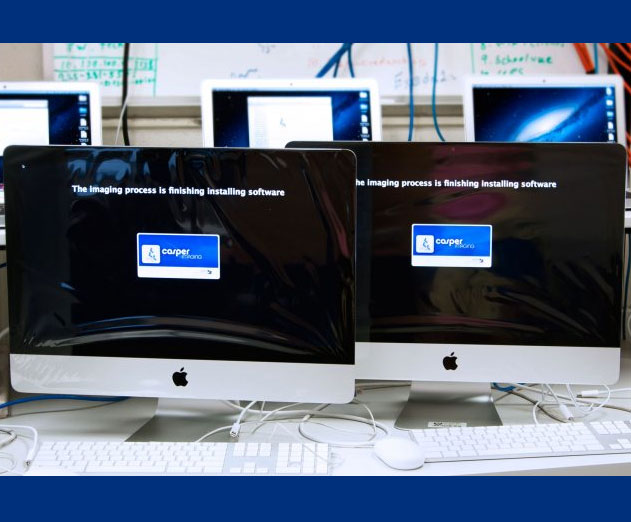 JAMF Software Updates its iOS BYOD Platform
Thursday, August 14, 2014 by Stuart Parkerson

JAMF Software has upgraded its Casper Suite iOS device management solution designed to help IT professionals manage bring-your-own-device (BYOD) programs, while respecting employee privacy. The solution helps bridge the gap between corporate security concerns and the tendency to place too many restrictions on users who rebel against BYOD management soluti... Read More
---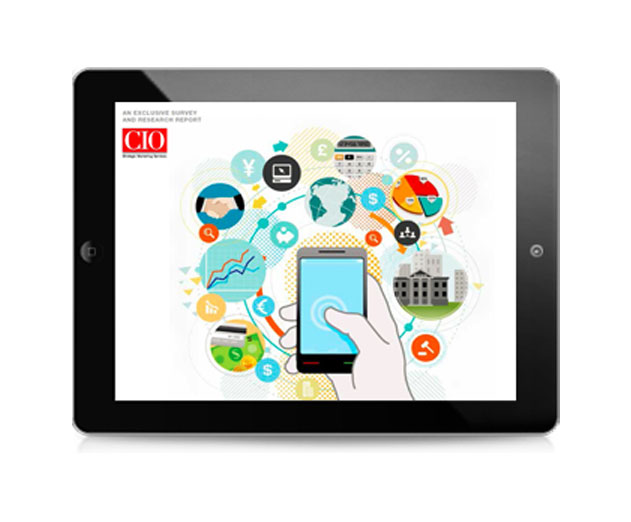 New Oracle Survey Shows Development of Enterprise Mobile Apps to Increase Dramatically
Thursday, July 31, 2014 by Richard Harris

Oracle has sponsored a new global survey from CIO Strategic Marketing Services and Triangle Publishing Services that shows not only are enterprises committed to mobility today, but the rate of development, deployment and spending for support of mobile applications and devices is expected to increase dramatically over the next few years. The survey also shows that there ... Read More
---
Good Technology Announces New Enterprise Mobility Offerings
Thursday, July 17, 2014 by Stuart Parkerson

Good Technology has announced four new enterprise mobility management (EMM) suites. The new EMM suites are based on Good's existing product portfolio.Good Professional Suite: $0 per user, per monthOriginally announced as Good Pro in February, this entry-level suite is for business professionals or small businesses wishing to ensure their data and mobile devices are prot... Read More
---
Altova Announces Cross Platform Mobile Solution for Enterprise App Development
Monday, May 12, 2014 by Stuart Parkerson

Altova has announced the upcoming beta release of Altova MobileTogether, a cross-platform mobile platform that enables companies to bring control of mobile data in-house, where enterprises can create, test, and deploy mobile solutions while containing full control of data, user security, access control, and the entire development cycle.The MobileTogether Designer i... Read More
---
HTML5, BYOD, Native or Hybrid, How Do App Developers Strategize, Plan, and Optimize for Mobile Enterprise Initiatives?
Monday, April 28, 2014 by Stuart Parkerson

HTML5 is the future for enterprise apps. No wait, native code will never be replaced. You say end users will drive how companies approach mobile? Really? The truth is no one currently has a definitive answer as mobile continues to provide never before seen opportunities to engage with customers and employees. There are hundreds of questions and 10 different answers to e... Read More
---
Sencha Space – Solving BYOD with Cross Platform Management to Build and Deploy Secure Mobile HTML5 Apps
Tuesday, April 22, 2014 by Nicholas Harlow

With more and more enterprises adopting BYOD policies, the challenge for IT departments has become how to manage personal and professional applications on the same device, making sure company information is secure without infringing upon personal privacy. The importance of this issue will only grow as mobility becomes an even greater fixture in the enterprise.At Sencha,... Read More
---
An Post Selects Good Technology to put Official Stamp on Mobile Security
Wednesday, April 09, 2014 by Richard Harris

Good Technology™is proud to announce that An Post, the Irish postal service, has implemented Good for Enterprise® across its executive team's mobile device fleet. This will provide the most streamlined and secure way for the executives to interact with confidential and sensitive information while working remotely.An Post is an excellent example of driving productiv... Read More
---
Lighter Side of Mobile Development from the Capriza Team
Monday, March 24, 2014 by Stuart Parkerson

We plow through so much news everyday that we sometimes forget that a picture can say a thousand words. Infographics try to communicate this however many of the inforgraphics we receive are so packed full of information that you would need a 60-inch flat screen to read all of the text.Fortunately, the folks at Capriza, which helps companies to take their existing applic... Read More
---
Why is Android Good for Enterprise
Monday, March 03, 2014 by Catherine Merzlova

Android has gained a reputation as a very reliable and convenient mobile operating system both for users and developers in the consumer segment. And now Google wants to move beyond its place as the most popular operating system among consumers (Google reported more than 1 billion device activations through September 2013), but also to make Android a trustwor... Read More
---
New HP Access Catalog Joins the Growing Ranks of Enterprise App Store Solutions
Monday, February 17, 2014 by Stuart Parkerson

You won't see the folks at Microsoft jumping up and down regarding the announcement by HP of its new Access Catalog service, which can include iOS, Android and HTML5 apps, but not Microsoft and Blackberry.HP's enterprise app store joins a growing number of companies including Good Technology and others offering private app store services for enterprises. HP's ... Read More
---
Why Android is Good for the Enterprise
Wednesday, February 12, 2014 by Catherine Merzlova

Android has gained a reputation of being a very reliable and inexpensive mobile operating system both for users and developers, but so far has lacked credibility in the enterprise.As it stands today most enterprise apps are developed on Apple's iOS, but Google isn't throwing in the towel just yet and now their aim is to make it's Andro... Read More
---
Enterprise Mobility and BYOA in 2014
Monday, January 06, 2014 by Tania Amar

Let's get out the crystal ball, stir the tea leaves and see what lies ahead for enterprise mobility in 2014. With strategies figured out for BYOD, businesses will start focusing on BYOA - application. BYOA means that employees are bringing their own applications to work more efficiently and be more productive. While all leading industry analysts, like Gartner, Forrester... Read More
---
Apps World to Launch New Enterprise App Conference in 2014
Monday, December 23, 2013 by Stuart Parkerson

While the environment that indie app developers/publishers and those vested in enterprise mobile operate in might not be convergent, there is a holistic aspect to the approach of mobile and the mobile app infrastructure that is shared by all who operate in this golden age of smart mobile devices. Recognizing this reality, the people behind the popular Apps World ... Read More
---
Juniper Networks Unveils SDK for Virtual Private Network (VPN) Connectivity for Enterprise Mobile
Wednesday, December 04, 2013 by Stuart Parkerson

Juniper Networks has released the Junos Pulse AppConnect software development kit (SDK) that enables per-application virtual private network (VPN) connectivity from both Apple iOS and Google Android devices to Juniper's Junos Pulse Secure Access Service. Driven by the explosion of the BYD movement, the new introduction allows enterprises to protect against corporate dat... Read More
---
Magic Adds Features to Mobile Device Management Products
Tuesday, October 22, 2013 by Richard Harris

Magic Software Enterprises Ltd. has, announced that it has enhanced its enterprise mobility solution to provide businesses with an end-to-end solution that addresses enterprise mobility requirements, including support for offline mode and a full Magic Software Enterprises (MDM) offering. The new product offering includes secure and reliable access to real-time enterpri... Read More
---
Orasi Hosts Webinar on Leveraging ALM Tools for SAP Environment
Monday, October 21, 2013 by Stuart Parkerson

Functional testing is a key piece of any SAP implementation but is often omitted due to time and budget constraints. Today enterprises leverage best-in-class technologies and methodologies to test their applications before go-live to best minimize the risks of failure when implementing or upgrading SAP. Many organizations already own these solutions, but have not depl... Read More
---
Increase Your App Rating, One Mobile Test at a Time
Wednesday, October 16, 2013 by Josh Galde

There's nothing worse than taking the time to develop your mobile app for release, only to discover that it is not loading, has bugs, or even worse - crashes. The result of these failures in a mobile-centric, get-it-now world can be catastrophic to an enterprise mobile business. Developing mobile apps is extremely expensive and quality is often sidestepped due to the ... Read More
---
Appthority Launches Enterprise Mobile App Risk Management Service
Thursday, September 19, 2013 by Stuart Parkerson

Appthority continues to diversify its app risk management offerings for enterprises with the introduction of its new App Risk and Policy Management Solution. The new service is integrated with the company's a mobile device management (MDM) solution to give enterprise IT administrators the tools needed to mitigate app risk. The new app policy management solution allows ... Read More
---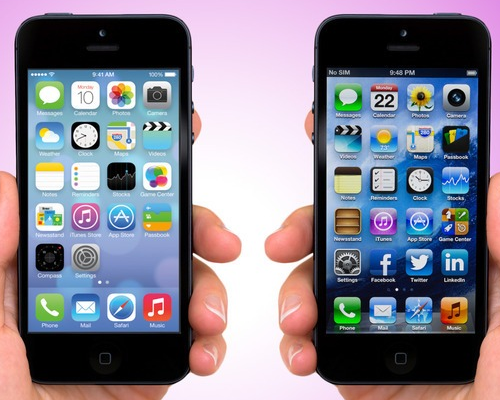 iOS7 VS. iOS6 The Developer's User Experience Problem
Friday, September 13, 2013 by David Pinches

Much has been said and written about iOS7 already with its new look UI being the standout point of contention. Polls and surveys have been run across the real and virtual world with personal opinions sometimes deeply divided, although it would appear that consensus is moving in favour of the "new kid on the block" Whether you're a p... Read More
---
Android Gets Enterprise Security With Lookout / Samsung Alliance
Thursday, September 05, 2013 by Stuart Parkerson

Lookout is increasing its footprint in enterprise mobility with a new partnership with Samsung and a soon to be released standalone business product. Lookout has announced it will provide integrated support to the Samsung Knox, an Android-based end-to-end mobile security solution that provides security hardening from the hardware through to the application layer. Looko... Read More
---
Gartner Reports BYOD Initiatives Will Drive New Consumer Mobile Security Opportunities
Monday, August 12, 2013 by Stuart Parkerson

A new Gartner report indicates that consumers are presently unwilling to purchase antivirus and other protection for mobile devices. However, as BYOD becomes more prevalent for enterprises, opportunities could increase for companies that provide ways to secure mobile devices. Gartner reports that by 2015, 30 percent of criteria for consumer mobile products will be rela... Read More
---
Sencha Makes Several Announcements at SenchaCon
Friday, July 26, 2013 by Richard Harris

At July's SenchaCon 2013 several new initiatives were announced in the keynote address. Included was the introduction of the new Sencha Space and a preview of Sencha Architect 3.0 Targeting enterprise development and BYOD initiatives, Sencha Space is a secure and managed environment for HTML5 business applications that runs on any mobile device. With Sencha Space, deve... Read More
---
New Startup Point.io Launches BaaS Platform and API
Friday, July 26, 2013 by Stuart Parkerson

New Startup Point.io opened its doors in July introducing its platform to allow integration between mobile devices and document storage systems attached to enterprise networks. Point.io's API and enterprise BaaS platform is available free of charge for integration with any cloud-based storage service and the Point.io Gateway and enterprise connections to behind-the-fire... Read More
---
Notify Technology and MobileOps Announce WorkSecure Alliance of Mobile Device Management
Friday, July 26, 2013 by Michael Haynes

Notify Technology has announced an agreement with MobileOps to provide mobile device management and advance mobile application management services as part of its joint WorkSecure Alliance of Mobile Device Management. The companies will offer a joint solution to securing mobile apps throughout the entire application lifecycle. The service offers enterprise IT app testin... Read More
---
App Developer Magazine Launches with Issue 1
Tuesday, April 30, 2013 by Richard Harris

SPRINGFIELD, Missouri USA – (April 21, 2013) App Developer Magazine has announced the official launch of its new magazine with the debut of its first issue this month. Available in print, online, and mobile, the monthly magazine targets the mobile industry including mobile app developers, app entrepreneurs and organizations that wish to utilize mobile enterprise apps.&n... Read More
---
Why BYOD is becoming a pain to app developers
Thursday, February 14, 2013 by Richard Harris

BYOD (Bring Your Own Device) has been the norm for many companies across the enterprise landscape, as a matter of fact more than 55% of companies say they currently implement or plan to implement policies that allow users to purchase their own smartphones.The problem for any developer is knowing your audience and in mobile it's a bit of a moving target. So BYO... Read More
---