Artificial Intelligence Insights news search results
Developer news items we found relating to Artificial Intelligence Insights
100 results
---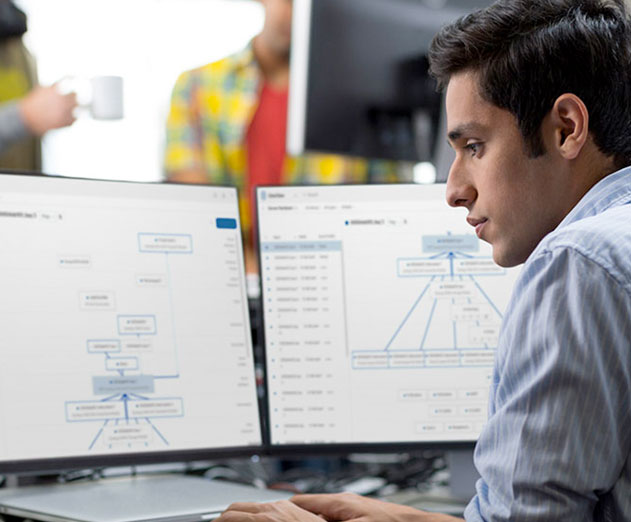 In-database machine learning coming in Vertica 9
Thursday, September 21, 2017 by Richard Harris

Micro Focus has announced a major release of its Vertica Analytics Platform. Vertica 9 introduces an extended list of in-database Machine Learning capabilities - including new algorithms, model replication, data preparation functions, and continuous end-to-end workflow - to simplify the production and deployment of machine learning models. In addition, Vertica 9 will be...
---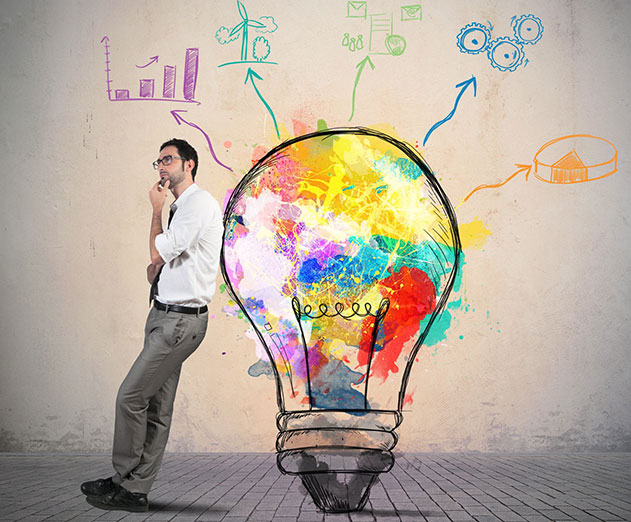 Cloudflare and Google partner to support developer innovation
Thursday, September 21, 2017 by Richard Harris

Cloudflare is collaborating with Google Cloud to help support developer innovation on the Cloudflare Apps Platform. The companies will help eligible early-stage startups access the resources needed to quickly launch and scale Cloudflare Apps built on Google Cloud Platform. The Cloudflare Apps Platform enables developers to build applications and distribute them to the m...
---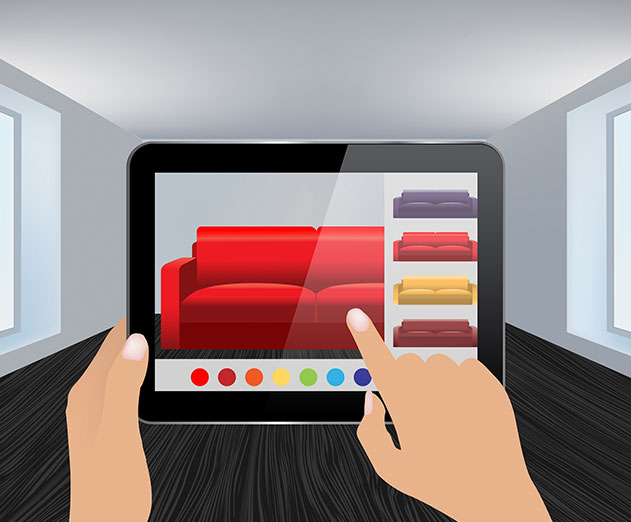 Shopping in AR is the future says Overstock
Thursday, September 21, 2017 by Christian Hargrave

Overstock.com, Inc. will be launching augmented reality (AR) within the retailer's iOS shopping app. Shoppers using a cell phone or tablet with iOS11 can launch the AR experience directly from the retailer's app, which features true-to-life-size 3D models, giving shoppers the most accurate representation of the product as possible so they can see exactly how it will fit...
---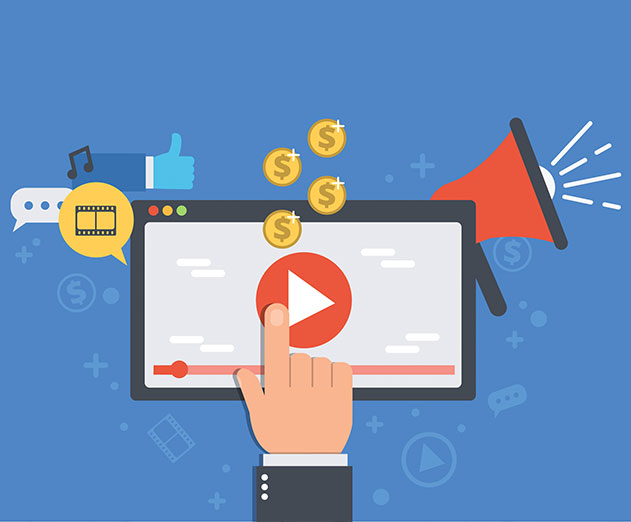 About the explosive growth of mobile video advertising
Tuesday, September 19, 2017 by Richard Harris

Smaato has released its Q2 2017 Global Trends in Mobile Advertising Report. Smaato conducted an in-depth analysis of the 1.5+ trillion ad impressions delivered on its platform in the second quarter of 2017, and found new data to support the massive growth of video advertising globally, and particularly in-app, which is growing faster over mobile web as a share of digita...
---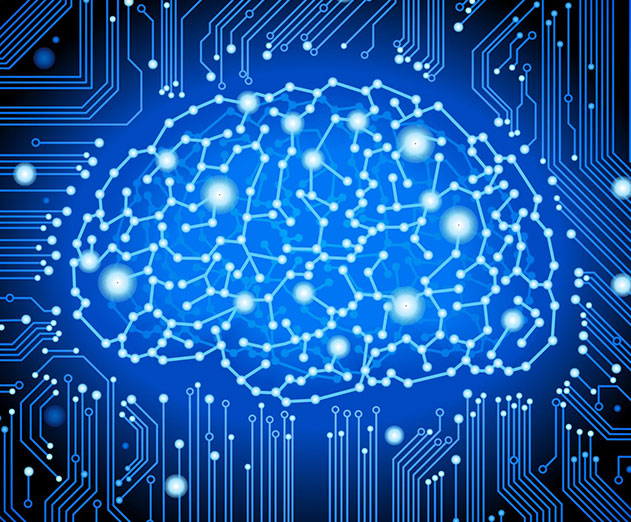 The impact of AI on the nearshoring market
Tuesday, September 19, 2017 by Richard Harris

Artificial Intelligence solutions, such as machine learning and deep learning algorithms, and chatbots, are fast becoming a business necessity for organizations everywhere, helping them make data-driven predictions to improve business outcomes, enhance customer service and to improve business workflow. But as a nascent and complex technology, it's difficult for companie...
---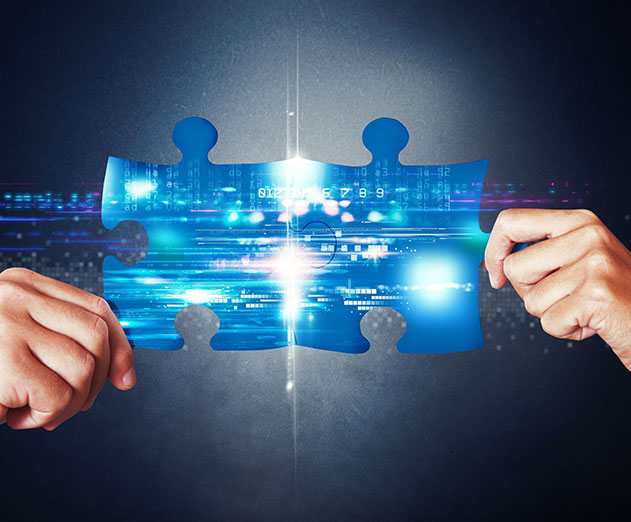 Low code does not mean simple or isolated
Monday, September 18, 2017 by Richard Harris

As automation and rapid development are increasingly becoming the order of the day, a clear pattern has begun to form between two key enterprise practices. That it is to say that low code development platforms are now often offering services for Enterprise Information Management. The new partnership between the two technologies being motivated by companies' constant dri...
---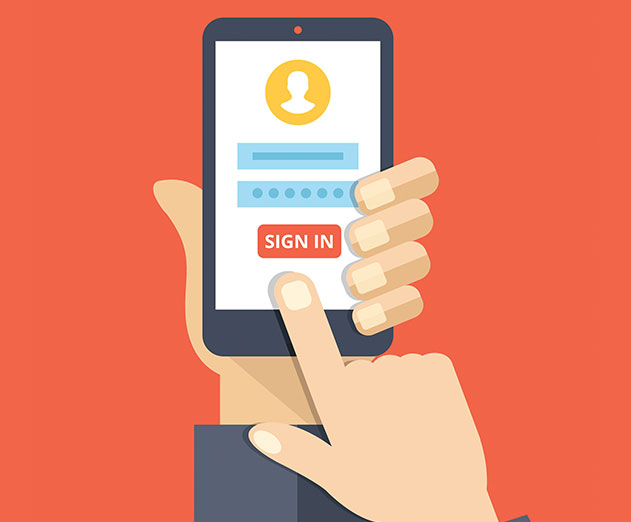 Carriers team up to provide better mobile authentication
Thursday, September 14, 2017 by Christian Hargrave

Mobile users are faced with the challenge of managing dozens of difficult-to-remember passwords for many applications. Even with the best user practices, hackers can social engineer passwords from users, leaving consumers and enterprises vulnerable to identity theft, bank fraud, fraudulent purchases and data theft.To help tackle this issue, AT&T, Sprint, T-Mobile an...
---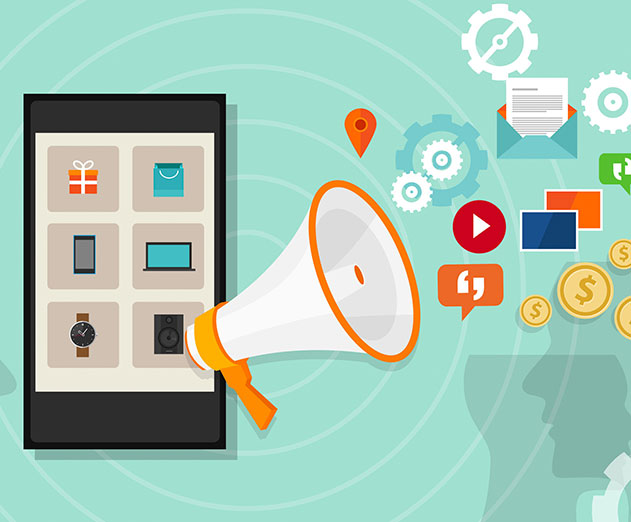 Glispa acquires justAd to provide a better ad experience
Thursday, September 14, 2017 by Christian Hargrave

Glispa Global Group has announced that it has acquired justAd, a creative tech platform that enables brands and agencies to easily create, serve and analyze interactive ad units. justAd boosts ad results by allowing the creation of dynamic, interactive creatives at scale. These more engaging ads types enable brands and agencies to reach past "banner blindness syndrome,"...
---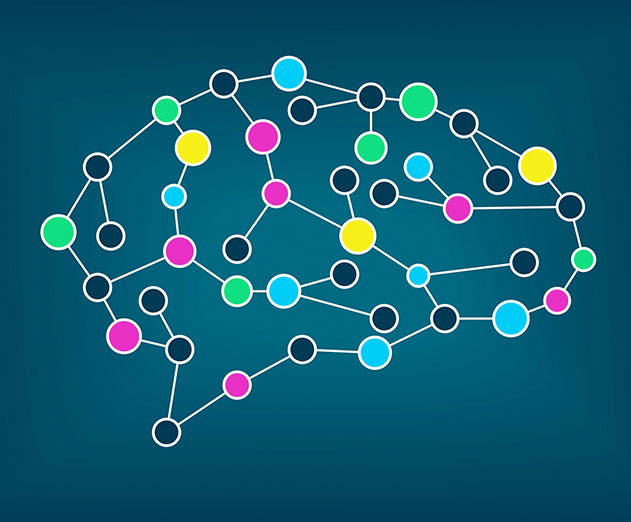 PagerDuty brings machine learning to management platform
Monday, September 11, 2017 by Richard Harris

PagerDuty has introduced new capabilities in machine learning and advanced response automation that enable businesses to orchestrate the right business-wide response to any situation. This is done by eliminating inefficiencies across the digital operations lifecycle, and applying best practices to any operational issue. The updated PagerDuty Digital Operations Managemen...
---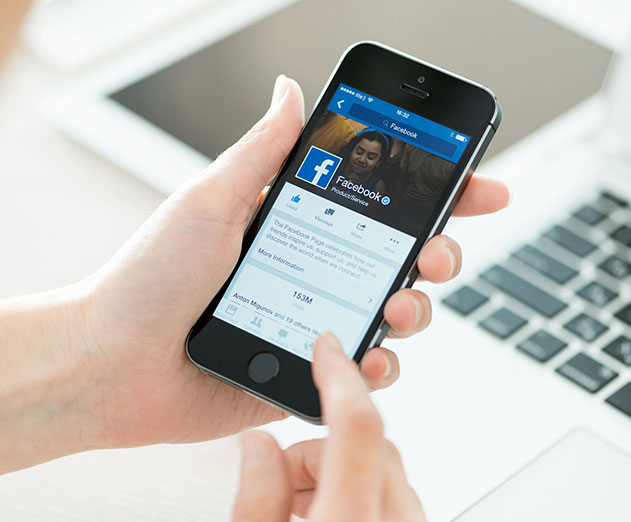 So this is what everyone is doing on their mobile
Monday, September 11, 2017 by Richard Harris

Mobile Posse will announce at Mobile Future Forward a new research paper titled "A New Lens on Mobile: Gratification Beats Personalization In the Quest of Mobile Ad Revenue," the first of an ongoing series of original research analytics about the mobile user journey in partnership with Phoenix Marketing International (PMI), a marketing research firm.Unlike traditional m...
---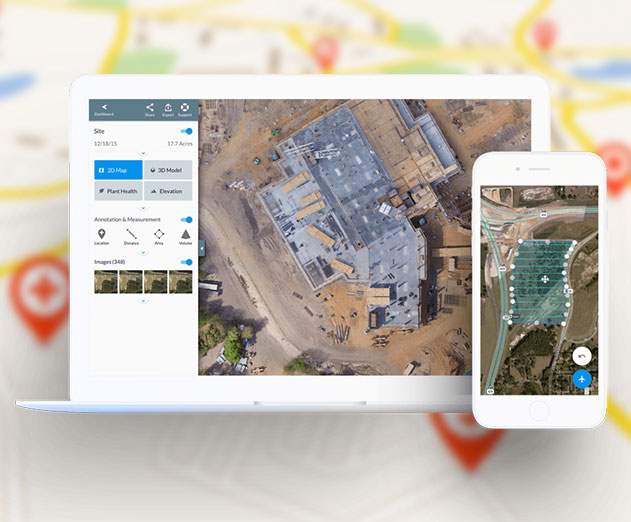 Data capturing drones are helping enterprise map the world
Friday, September 08, 2017 by Christian Hargrave

The world is clamoring for data that only a drone can deliver. Not toy drones for hobbyists. Not military drones. Powerful data-capturing drones that are transforming the way companies operate - offering unparalleled insight from 400 feet.According to the 2017 Drone Industry Trends Report by DroneDeploy, drones' mapping capabilities are completely redefining old and cre...
---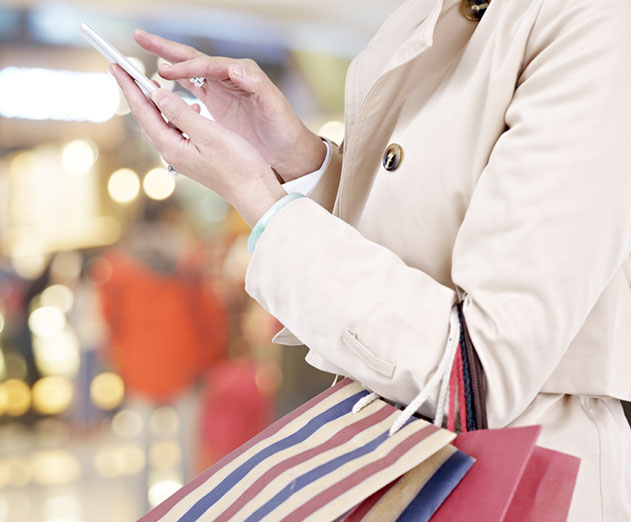 ShopAdvisor introduces version 3.0 of its API
Thursday, September 07, 2017 by Christian Hargrave

ShopAdvisor, Inc, has announced the general availability of Version 3.0 of the ShopAdvisor API. Version 3.0 is faster, more efficient, and more accurate at returning the information needed to power campaigns that provide each consumer with a personalized shopping experience on their smartphone. Brands use the API to power campaigns that engage the shopper intelligently ...
---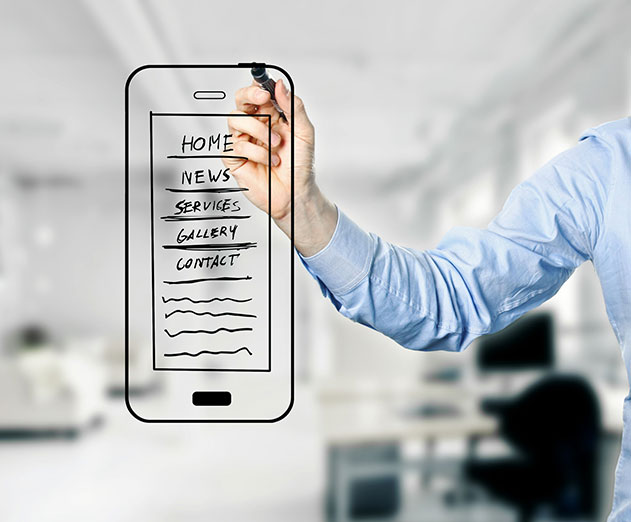 Providing in-app customer support help from Helpshift
Thursday, September 07, 2017 by Richard Harris

In today's hyper-competitive market, a developer must be sure to remove all potential friction points, which can irritate customers, or risk app extinction. Even the best of apps have seen this negative trend over a long period of time due directly to subjects like, customer support, scalability, and poor retention efforts.We had a chat with Abinash Tripathy, co-founder...
---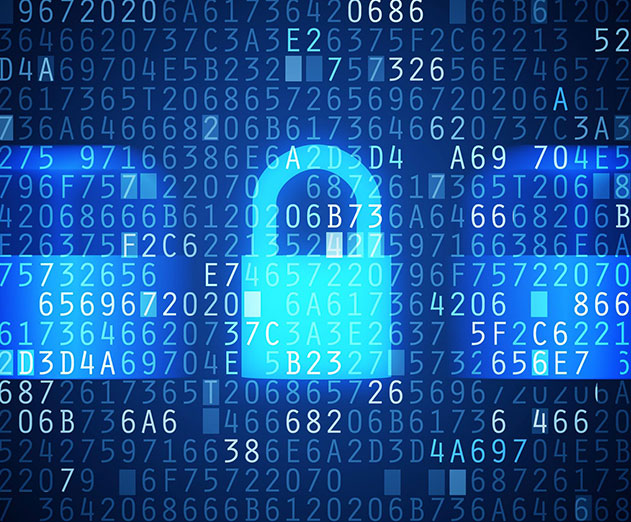 Tips for securing container deployments
Friday, September 01, 2017 by Richard Harris

Container deployments are still susceptible to the regular threats that other types of deployments are - including DDoS and cross-site scripting attacks. In fact, hackers often take advantage of compromised containers to scan sensitive data, download malware, or privilegeunauthorized access to any of your containers, hosts or data centers.Fei Huang is the CEO of NeuVect...
---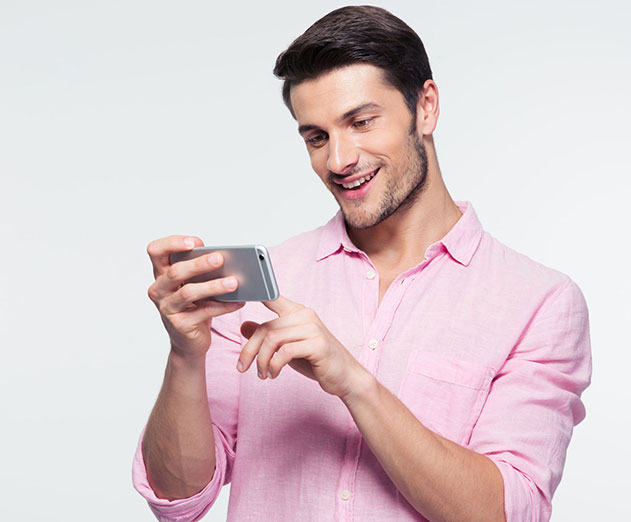 Make better apps to get enterprise users engaged
Wednesday, August 30, 2017 by Natalie Lambert

Think about all the big (and little) moments that can make or break your business. Like when managers are prioritizing their spending for the coming year. Or when sales reps are pitching to your biggest client. These moments of engagement are the vital times when employees need instant access to insights that will help them make smarter decisions and perform at the top ...
---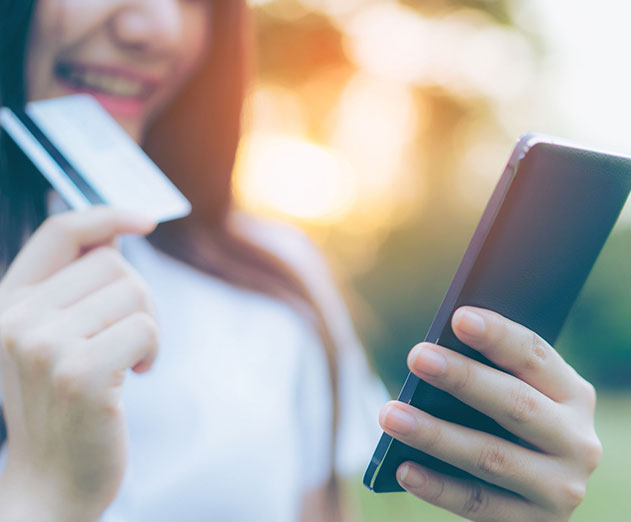 Analysis reveals app push notifications increase spending by 16 percent
Tuesday, August 29, 2017 by Richard Harris

Leanplum, has announced a new Mobile Marketing Trends report, "In-App Purchases Now: Insights to Driving Mobile Revenue," which uncovers key drivers for increasing in-app purchases. Previous Leanplum data identified that 90% of mobile shopping carts are abandoned without completing a purchase. Leanplum's latest report, based on data captured by Leanplum from more than 5...
---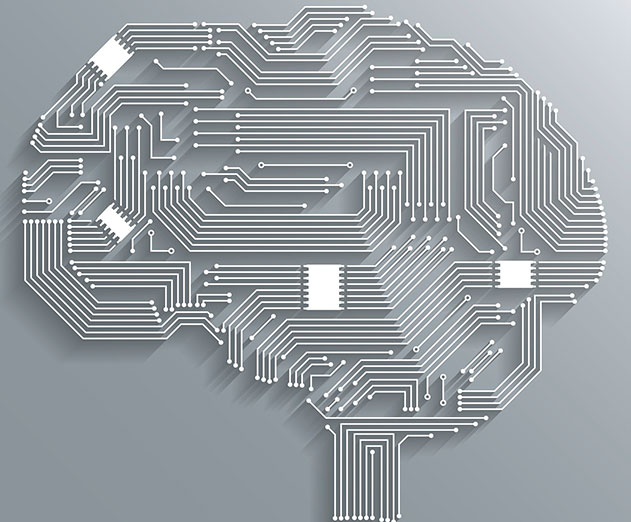 AI will create more jobs than it takes
Monday, August 28, 2017 by James Ramey

It is safe to say AI-powered terminators will not be taking over the world anytime soon. But the idea of AI automating jobs and taking them away from Americans has been the talk of the town. AI, known as artificial intelligence, has had increased use amongst large companies with its intelligent technology ranging though many industries. Instead of consumers focusing on ...
---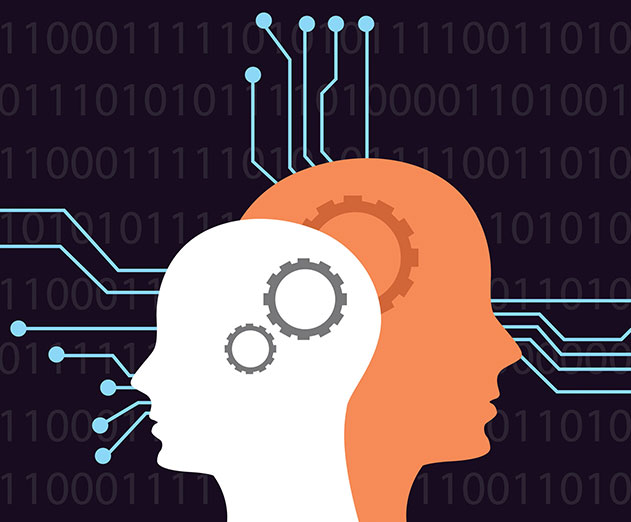 Human assisted AI analytics updates by Pramata in Summer '17 version
Saturday, August 26, 2017 by Richard Harris

Pramata, a commercial relationship operations company, has announced its Summer '17 Release which features a new suite of applications that leverage machine learning and built-in analytics to gain new insights from customer, partner and supplier data. By combining a software platform and human-assisted artificial intelligence (AI), Pramata customers can now quickly oper...
---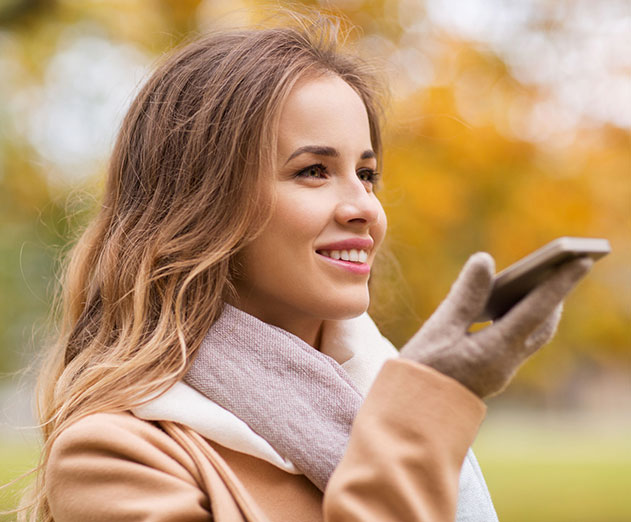 The future of the voice enabled AI
Friday, August 25, 2017 by Richard Harris

Eventually everything you own will be commanded with text or voice in the future. But specifically we may see that voice has the advantage over it's counterpart due to a more natural feel and simplicity of use. That is why things like Amazon Alexa are starting to take off. Voice recognition has finally got on par with text, and it's now much faster to say a command than...
---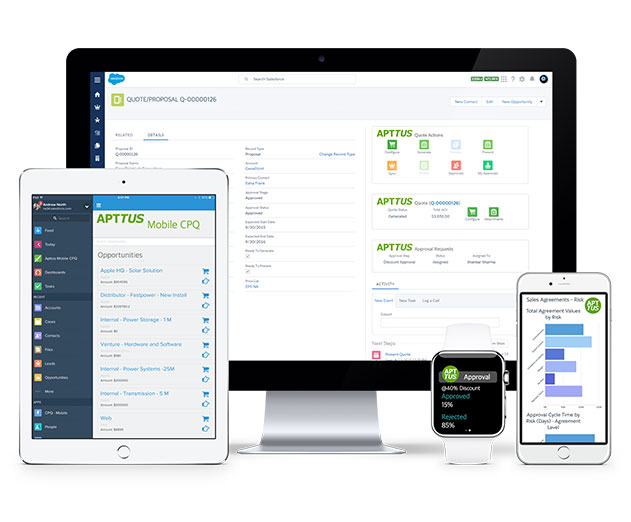 Apttus Incentive Compensation Management is now generally available
Wednesday, August 23, 2017 by Christian Hargrave

Apttus, a Quote-to-Cash solution provider, has announced the general availability of its Incentive Compensation Management (ICM) solution. ICM is an enterprise solution that enables organizations to design and execute strategic sales incentive programs (commissions, bonuses, SPIFFs, contests, etc.) that align the behaviors of sales representatives and partner sellers wi...
---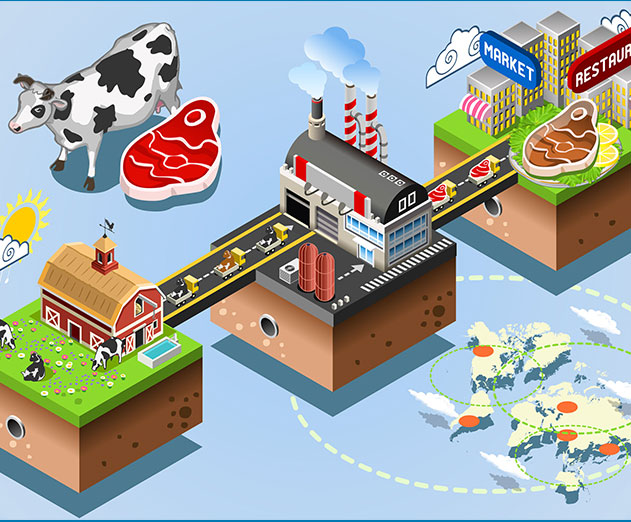 IBM announces blockchain integration with bigbox food supply chains
Wednesday, August 23, 2017 by Richard Harris

A group of companies across the global food supply chain have announced a major blockchain collaboration with IBM intended to further strengthen consumer confidence in the global food system. The consortium includes Dole, Driscoll's, Golden State Foods, Kroger, McCormick and Company, McLane Company, Nestlé, Tyson Foods, Unilever and Walmart, who will work with IBM to id...
---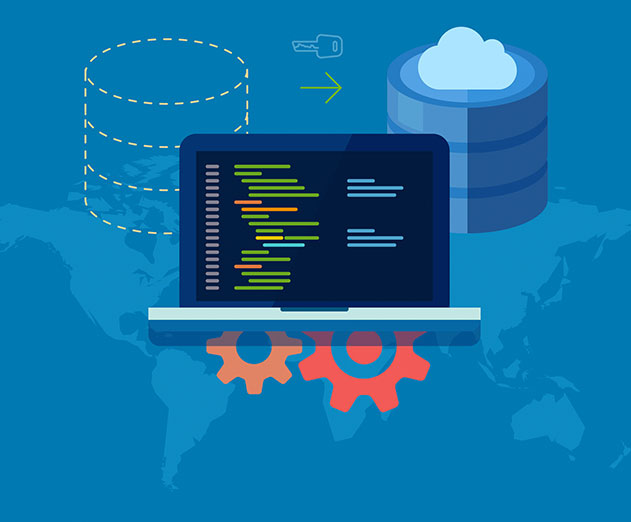 Application performance monitoring and cloud migration
Wednesday, August 23, 2017 by Nik Koutsoukos

The IT organization is becoming more and more strategic in helping companies reach their business goals. Companies are using technology as a means to not just expose new opportunities and tap into new markets but find ways to relate to their customer base and drive loyalty. As most of us are well aware, the primary choice for businesses today is to move as much of their...
---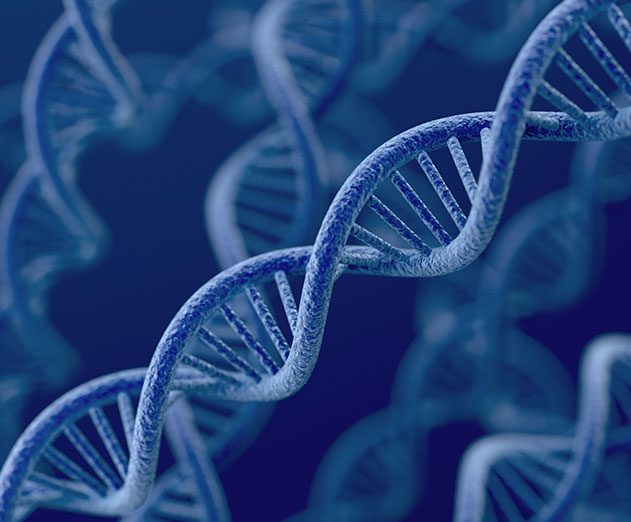 $40 million genomics accelerator introduced by Helix and Illumina
Tuesday, August 22, 2017 by Richard Harris

Helix, a personal genomics company, has announced a collaboration with Illumina Accelerator, a business accelerator focused solely on creating an innovation ecosystem for the genomics industry. Together, the organizations will partner with entrepreneurs to foster and accelerate innovation and development of DNA-driven products and insights for consumers. Interested star...
---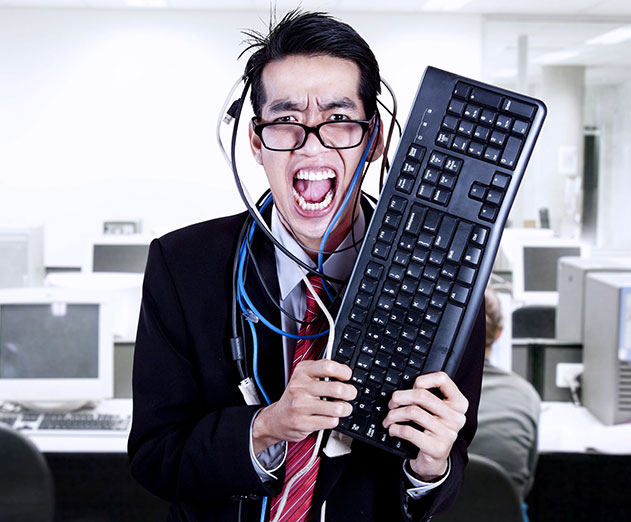 IT pros think their job will get harder in next 3 years
Tuesday, August 22, 2017 by Christian Hargrave

ManageEngine, a real-time IT management company and creators of ServiceDesk Plus has announced the results of its IT Service Management Future Readiness survey. The report, which was conducted in collaboration with ITSM.tools, consisted of ten questions that focused on the opportunities and challenges ITSM will see in the future. It was presented to ITSM professionals a...
---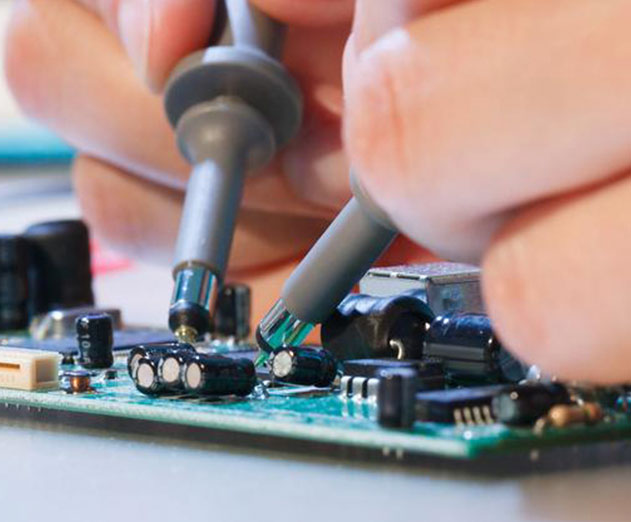 Zinnov names Aricent a leader in IoT
Friday, August 18, 2017 by Michael Haynes

Aricent, a global design and engineering company, has announced that for the second year running, the company has been recognized among the leading players in the IoT market by Zinnov. The Zinnov Zones 2017 IoT Technology Services report classed Aricent in the leadership zone in five major industry categories that underline the company's rich heritage in innovation and ...
---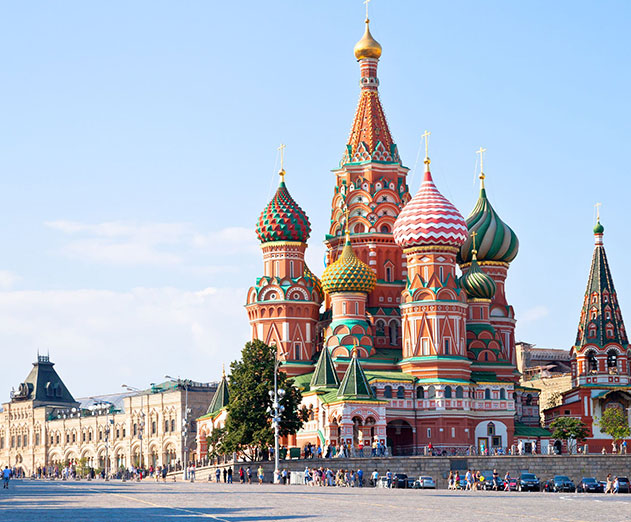 Russian mobile markets showing good signs for growth
Friday, August 18, 2017 by Richard Harris

With just $1.4 billion in revenues last year, the Russian gaming market looks rather modest when compared to the $24-billion Chinese market and the nearly $4-billion British market. However, a multitude of factors make the Russian market highly attractive to international investors and game publishers, says a report published by mobile marketing agency Zorka.Mobi and bu...
---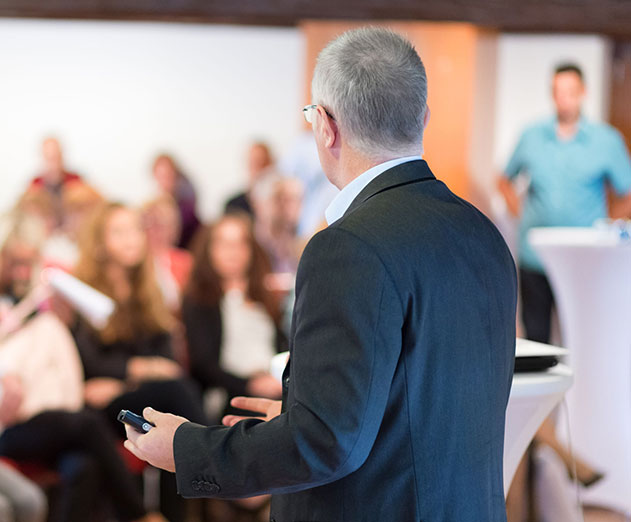 W3C Publishing Summit event docket announced
Friday, August 18, 2017 by Christian Hargrave

The World Wide Web Consortium (W3C) announced the program of its inaugural W3C Publishing Summit to be held 9-10 November 2017 in the San Francisco Bay area, California, featuring keynotes from Internet pioneer and futurist Tim O'Reilly and Adobe CTO Abhay Parasnis.Publishing and the Web interact in innumerable ways. From schools to libraries, from design to production ...
---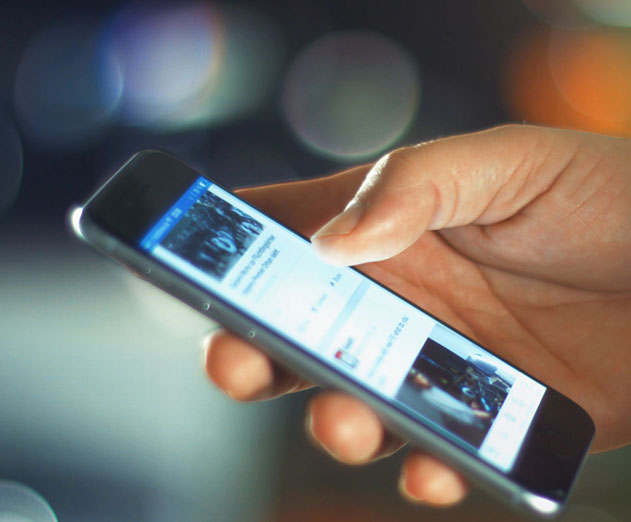 Mobile SDKs: What they really do to your mobile app
Friday, August 18, 2017 by Rohith Ramesh

Mobile SDKs; love them or hate them, they're here to stay. They provide our apps with all sorts of functionality that would be incredibly time consuming to build, and they give us another means to monetize our apps. Third party SDKs are in fact, quite popular. According to a study done by SafeDK, on average each Android app uses nearly 18 third party SDKs. That number i...
---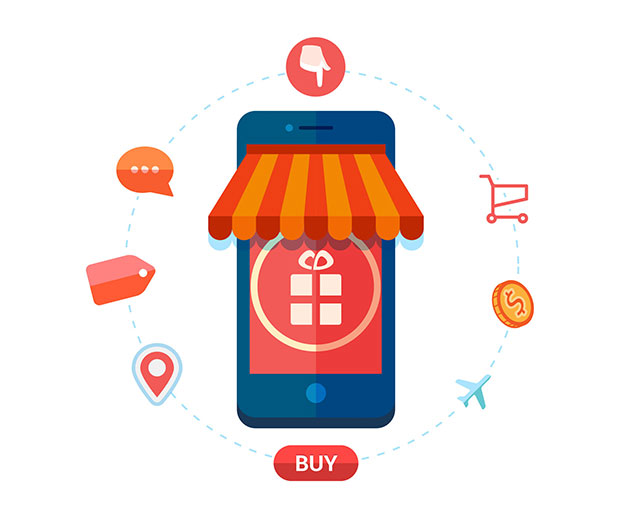 A guide to monetizing apps using mobile native advertising
Thursday, August 17, 2017 by Ashwin Shekhar

The pace of innovation in mobile advertising has never been greater. While we have seen significant gains over the last few years, today, the industry is benefiting from the convergence of three areas - native ads, programmatic buying and enhanced targeting. This powerful fusion is essential to ensure a future in mobile advertising which provides users with a relevant a...
---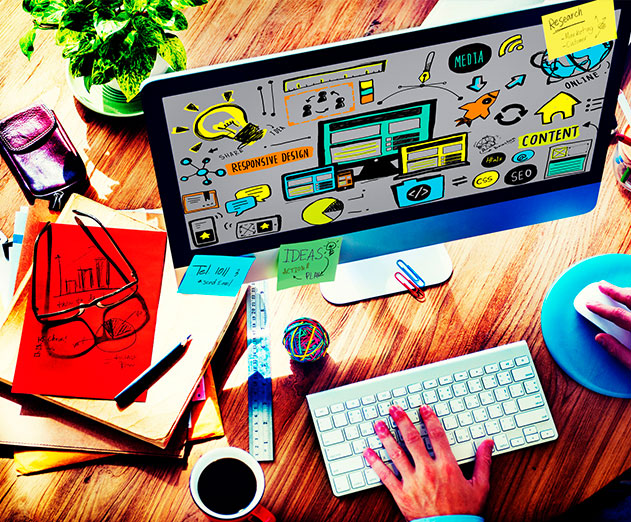 Web professionals reporting client growth says GoDaddy
Wednesday, August 16, 2017 by Richard Harris

A survey of web developers and designers finds that the web professional industry continues to boom two decades after the emergence of the Internet. Rapid growth in clients is fueled by the retail and travel industries, according to a new global research study commissioned by GoDaddy.The industry study, conducted in the United States, Germany, United Kingdom, India, Bra...
---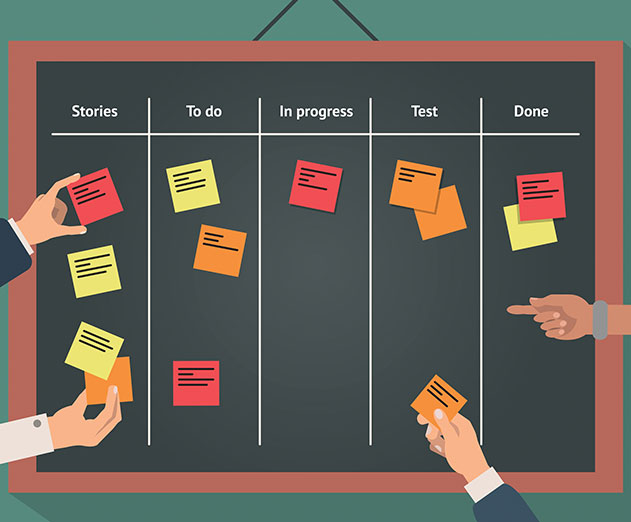 5 Agile practices to keep pace with digital transformation
Friday, August 11, 2017 by Ronit Eliav

Disruptive, continuous change is now the norm. Online companies like Uber, Airbnb and Netflix have transformed the transportation, hospitality and entertainment industries with disruptive technologies and services that couldn't have been conceived just ten years ago.However, enterprise organizations have been slower to respond. While customer facing web and mobile appli...
---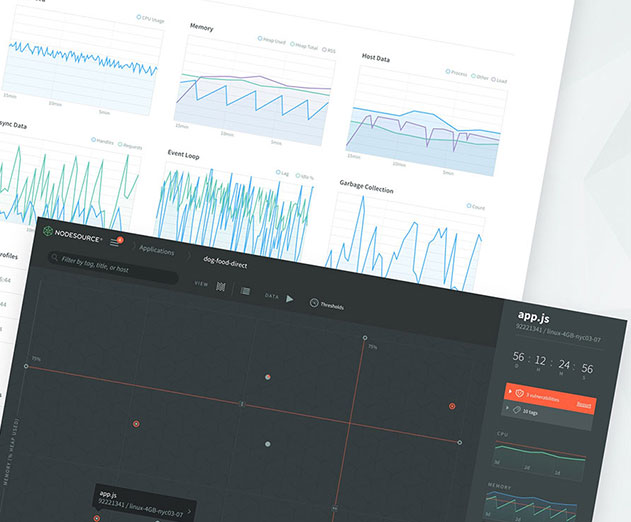 NodeSource integrates with AppDynamics
Monday, August 07, 2017 by Christian Hargrave

NodeSource, the Node.js company, has announced that its flagship product N|Solid will integrate with AppDynamics, an application intelligence product. This collaboration will allow customers of both products to benefit from the Node.js telemetry provided by N|Solid, which reduces downtimes and helps companies achieve faster time-to-market for their Node.js applications....
---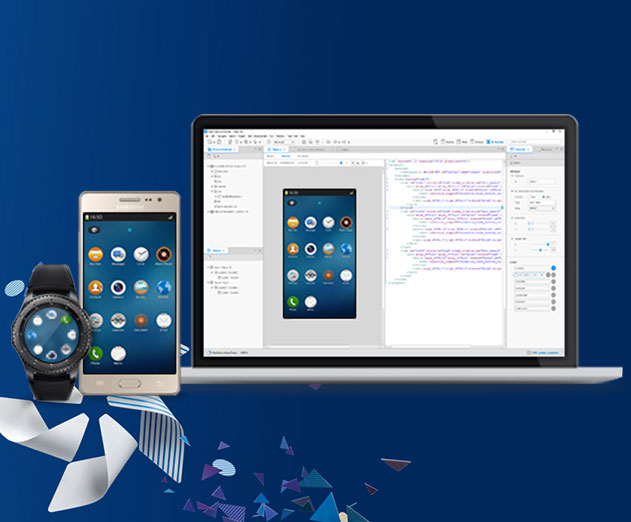 Tizen app developer growth is exploding says Hokyu Choi from Samsung
Thursday, August 03, 2017 by Richard Harris

Ever since Samsung released their own operating system, Tizen OS, into the market back at the beginning of 2012, Samsung has been continuously pushing for the adoption of the mobile OS on their devices. But although Android still dominates a majority share of Samsung devices in many regions, the growth of the Tizen OS is not to be overlooked and still has the potential ...
---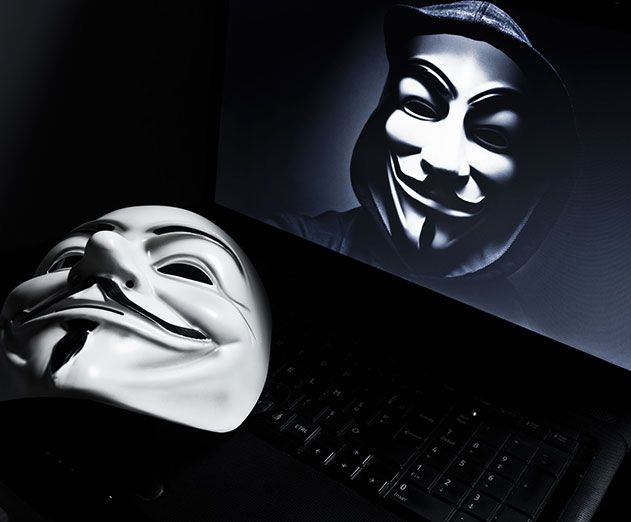 Developers are most wary of these technologies being hacked
Wednesday, August 02, 2017 by Christian Hargrave

In a new survey by Netsparker Ltd., a provider of web applications security, developers agreed that the government and financial services are the two sectors most vulnerable to hacking and that smart home IoT is the most vulnerable technology.Propeller Insights conducted the recent survey of U.S.-based software developers for Netsparker from July 5-7, 2017.Government mo...
---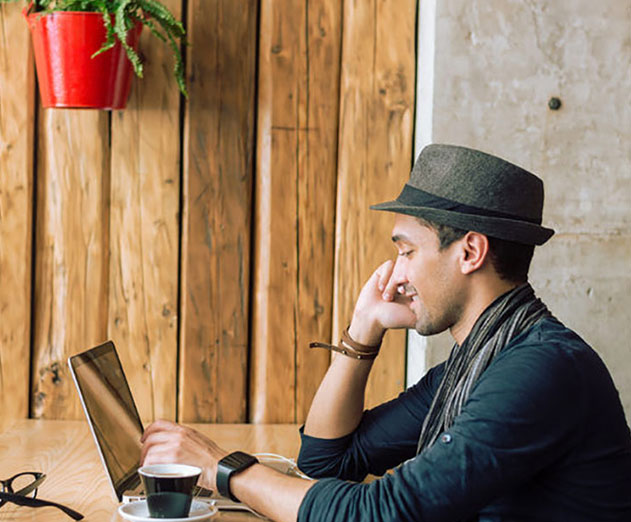 Game developers can now use StratusCore's Virtual Studio platform
Wednesday, August 02, 2017 by Richard Harris

StratusCore, a content production technology company, has announced significant enhancements to its cloud-based Virtual Studio platform that allows digital artists and creative studios to create content in a more cost-effective way with on-demand access to an expanded range of software tools, compute and collaboration.StratusCore's Virtual Studio is a pre- to post-produ...
---
A discussion with Oracle on chatbots
Wednesday, August 02, 2017 by Richard Harris

With recent advancements in machine learning and the convergence of compute power and big data bringing artificial intelligence into the mainstream, intelligent bots will transform every facet of every industry and dramatically improve the customer experience. We recently had a discussion with Mr. Suhas Uliyar from Oracle to chat about how Oracle is using this transform...
---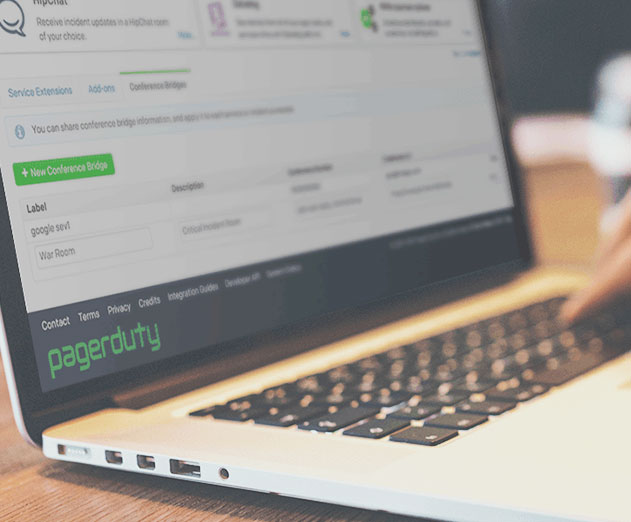 PagerDuty expands into APAC regions along with new Australia IT report
Tuesday, August 01, 2017 by Christian Hargrave

PagerDuty, a provider of digital operations management, has announced the launch of its local team in Sydney, Australia. The global expansion will help the company further grow its presence in the Asia-Pacific region and address the increasing need for digital operations management software. The company also announced the appointment of David Wall, former head of APAC s...
---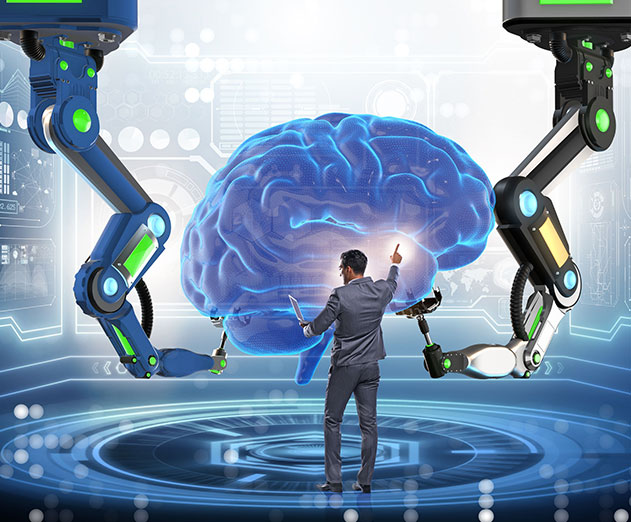 How AI rendering is supercharging performance with NVIDIA
Tuesday, August 01, 2017 by Richard Harris

NVIDIA has announced that it is bringing the power of artificial intelligence to rendering with the launch of NVIDIA OptiX 5.0 SDK with powerful new ray-tracing capabilities.Running OptiX 5.0 on the NVIDIA DGX Station - the company's recently introduced deskside AI workstation - will give designers, artists and other content-creation professionals the rendering capabili...
---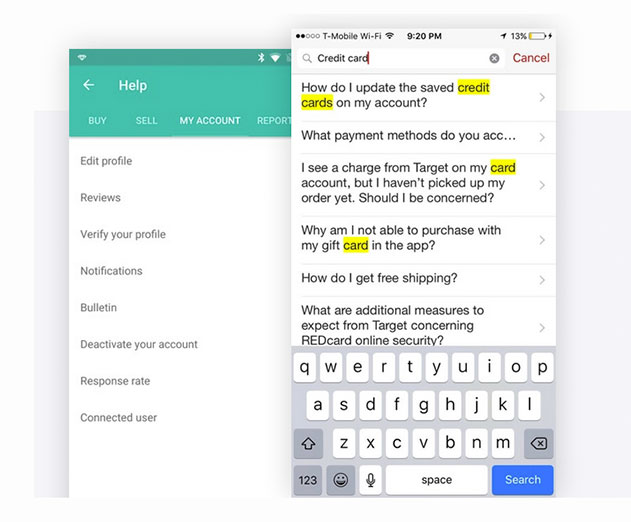 Helpshift helping top grossing apps with their customer support
Monday, July 31, 2017 by Christian Hargrave

Helpshift, the company providing customer support through enterprise-level, in-app customer experiences, has announced that its customer support platform is used by 34 of the top 100 grossing gaming apps, including five of the top 20, as ranked on Apptopia, a provider of mobile app intelligence."Gaming apps that provide more sophisticated in-app support are more likely ...
---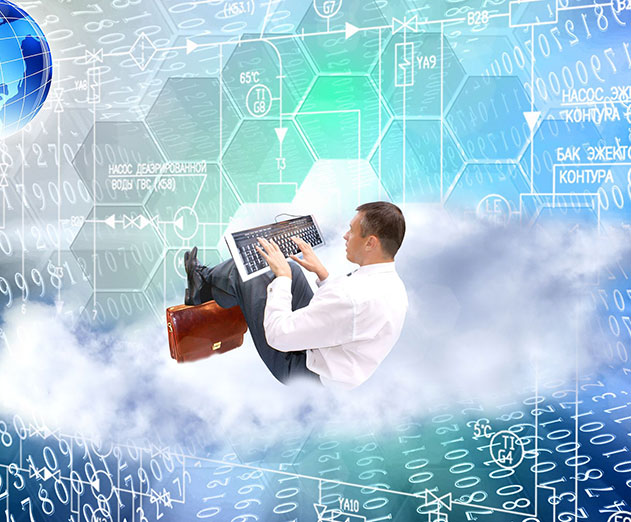 On the origin of applications: From monolith to microservices
Monday, July 31, 2017 by Pat Bakey

Computing and biology are often seen as existing on two separate planes: computing relies on order of operations and algorithms, while biology functions on organ systems and bodily processes (although, bio-computing is closing this gap). As different as they may seem, they hold a striking similarity in that they are both governed by natural selection - or in the case of...
---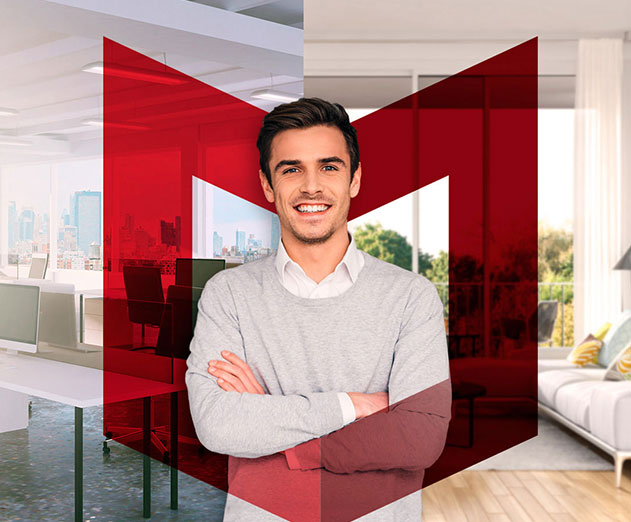 The future of cybersecurity in machine learning
Sunday, July 30, 2017 by Richard Harris

McAfee, a cybersecurity company, has announced several new innovations that expand machine learning and automation capabilities to strengthen human-machine teams. Plus, McAfee announces support of OpenDXL.com, a new, independent collaboration portal that offers forums and free apps, giving OpenDXL users easy access to ideas and resources available for application integr...
---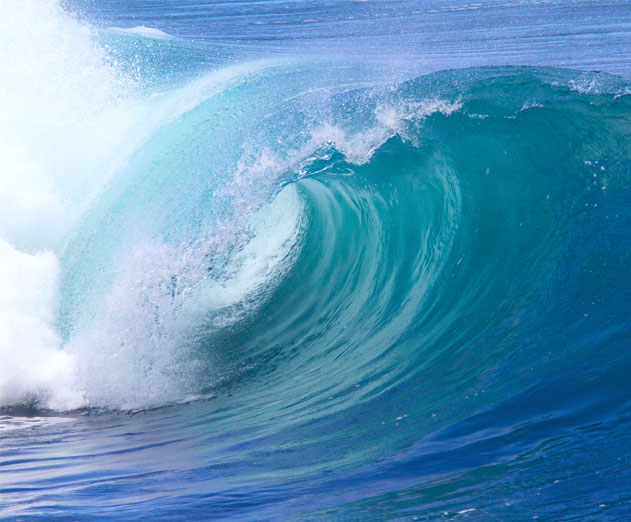 Why Tricentis acquired Flood IO
Friday, July 28, 2017 by Christian Hargrave

Flood's breakthrough technology frees load testing from resource-intensive performance labs and "shifts it left" with a simplified and highly-scalable approach. Together, Tricentis and Flood are transforming load testing for today's lean, fast-paced delivery pipelines. Transforming Load Testing for DevOps and AgileFlood lets DevOps teams test how their applications...
---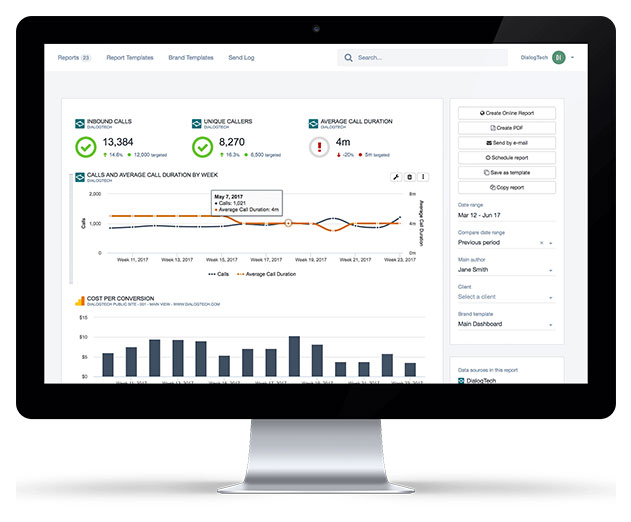 Omni-channel insights launch for phone call analytics platform DialogTech
Wednesday, July 26, 2017 by Christian Hargrave

DialogTech, a provider of marketing analytics for phone calls, has announced the launch of Dashboard Insights. Businesses and agencies can now access and visualize DialogTech's call analytics data however they choose to gain the right insights into how phone calls from digital advertising, website interactions and offline marketing drive appointments, customers and reve...
---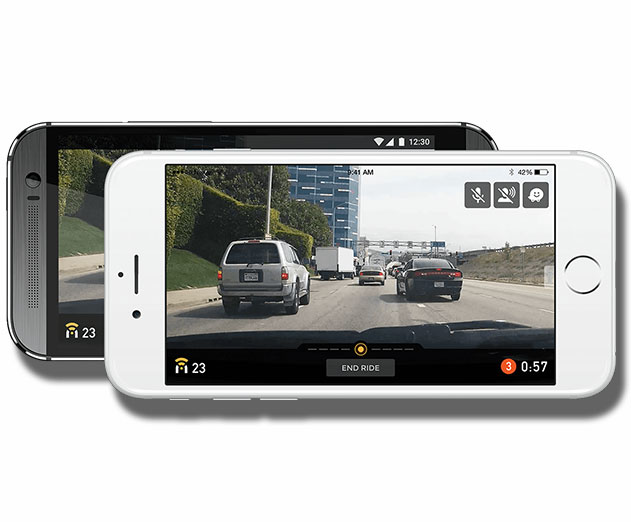 Neural processing engine inside new app provides driver assistance
Tuesday, July 25, 2017 by Richard Harris

Nexar has launched the first driving safety application leveraging the Qualcomm Snapdragon Neural Processing Engine (NPE) SDK. The Nexar app will now be able to provide advanced driver-assistance systems (ADAS), including unprecedented real-time forward-collision warnings and other life-saving features, to hundreds of millions of vehicles whose drivers own Android phone...
---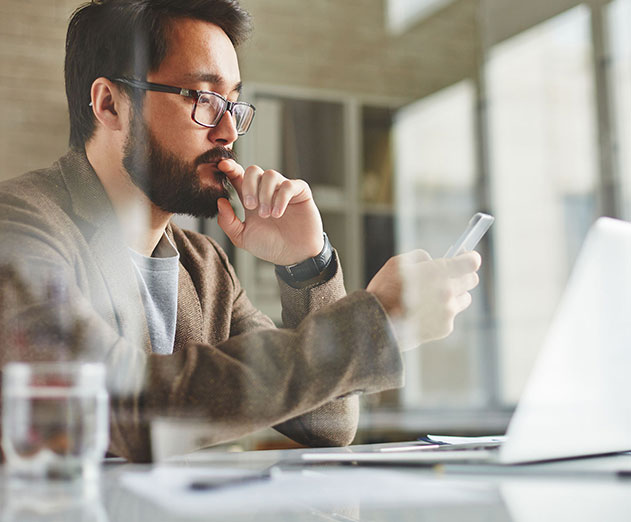 Actiance announces ISV Developer Program
Monday, July 24, 2017 by Richard Harris

Actiance has announced its ISV Developer Program. The new partner program will expand Actiance's compliance and archiving platform, providing customers with more powerful solutions to help them stay compliant with regulatory mandates set by FINRA, SEC, IIROC, FCA, GDPR, and MiFID II, and others, as well as gain valuable insights from the communications data they collect...
---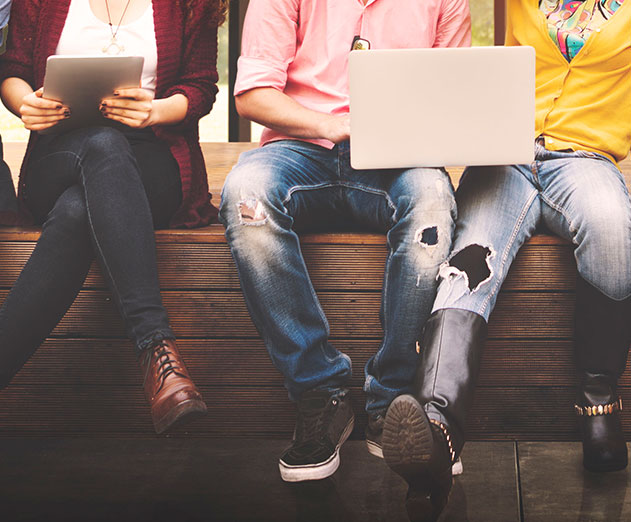 IBM Watson Analytics to improve the student retention rates at SCSU
Friday, July 21, 2017 by Christian Hargrave

Low student retention rates continue to challenge many colleges and universities across the U.S. The National Student Clearinghouse Research Center reported this summer that for all students who started college in the U.S. in the fall of 2015, only 61.1 percent returned to their original school for the fall semester of 2016. Studies show that college freshman who r...
---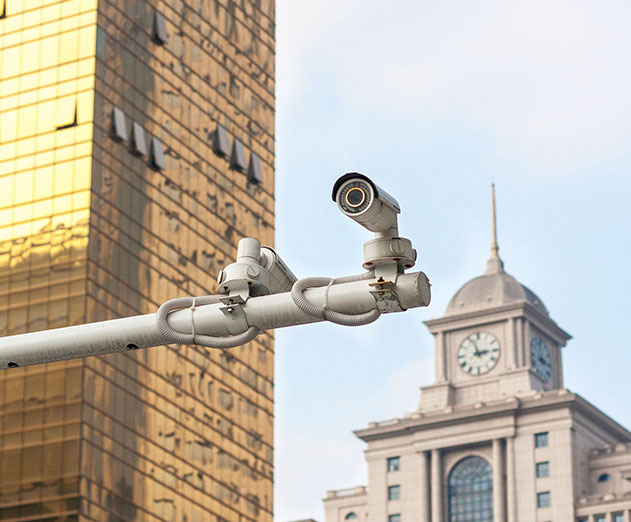 Motorola and AI company Neurala are going to make intelligent cameras
Friday, July 21, 2017 by Christian Hargrave

Motorola Solutions announced that it will work with artificial intelligence (AI) company Neurala to develop intelligent cameras for public safety users. The goal is to enable police officers to more efficiently search for objects or persons of interest, such as missing children and suspects.The companies will work together to integrate Neurala's AI capabilities with Mot...
---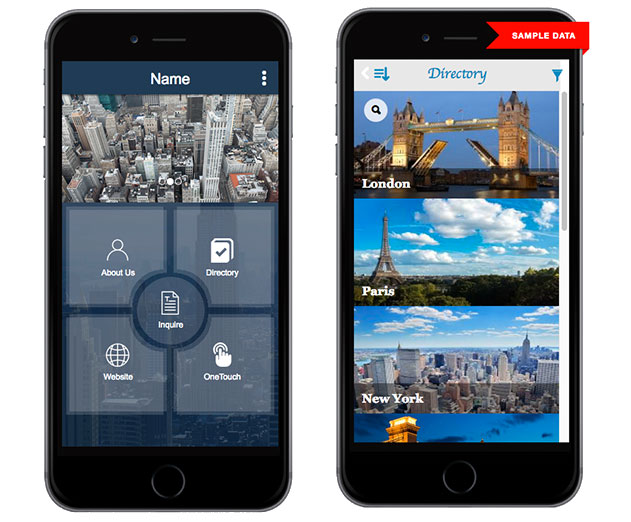 Appy Pie App Sheets feature
Friday, July 21, 2017 by Christian Hargrave

Appy Pie, a cloud-based mobile application builder platform just announced the launch of its App Sheets feature, which allows business owners to link all of their Google Spreadsheets and Forms into an app to modify in real-time. Appy Pie's newest feature allows users to have access to their Google Spreadsheets or Forms directly from the Appy Pie app to instantly add, mo...
---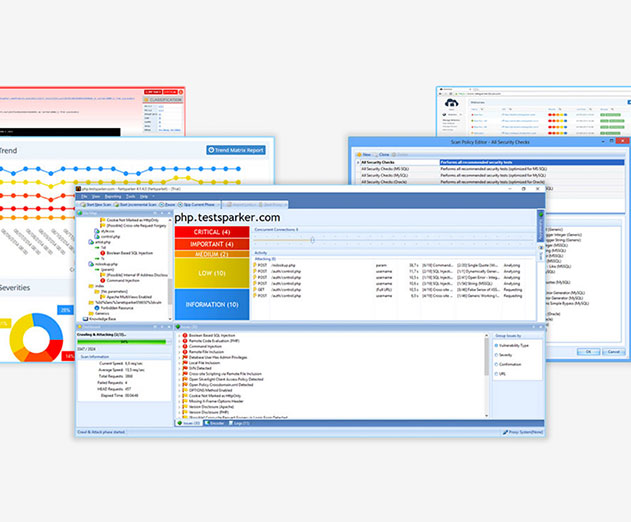 Software developers are easy targets for hackers study finds
Thursday, July 20, 2017 by Richard Harris

Netsparker Ltd., a company in the web applications security industry, has released survey results showing that most software developers make themselves easy targets for hackers, even when they are behind a corporate firewall. The primary reason is not that their web server software is out of date, however. Instead, it is largely the result of developers running vulnerab...
---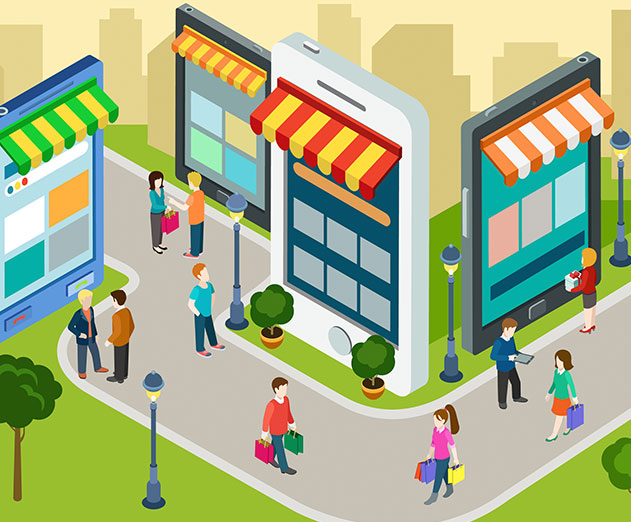 Why Texas Humor selected the Shopgate mobile commerce platform
Thursday, July 20, 2017 by Richard Harris

Shopgate has announced Texas Humor, a clothing brand that emphasizes Texas pride, selected their mobile commerce platform solution to develop an enhanced mobile shopping application for its customer base. The mobile app allows Texas Humor to further connect with customers through advanced features including push notifications, abandoned cart reminders and exclusive mobi...
---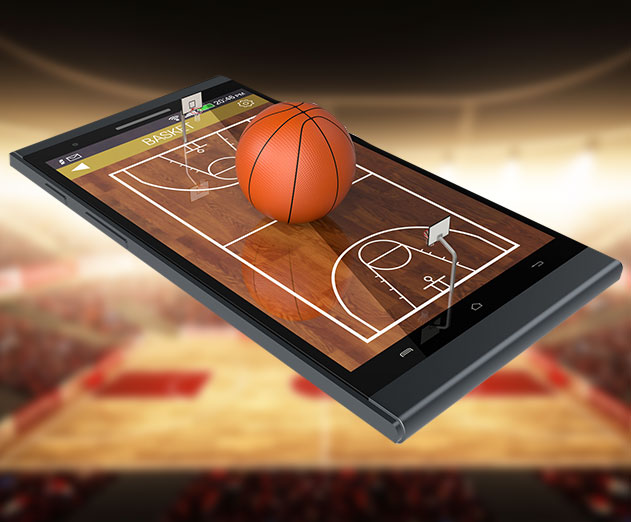 Sports and Entertainment Digital Accelerator for SportsTech launches
Tuesday, July 18, 2017 by Christian Hargrave

Built.io, provider of a Digital Fan Experience Platform, and BeyondCurious, a digital transformation consultancy, has announced a joint offering for the SportsTech world: the Sports & Entertainment Digital Accelerator. The Digital Accelerator program helps sports teams transform their venue, team and fan experiences through innovative use of digital technology.Under...
---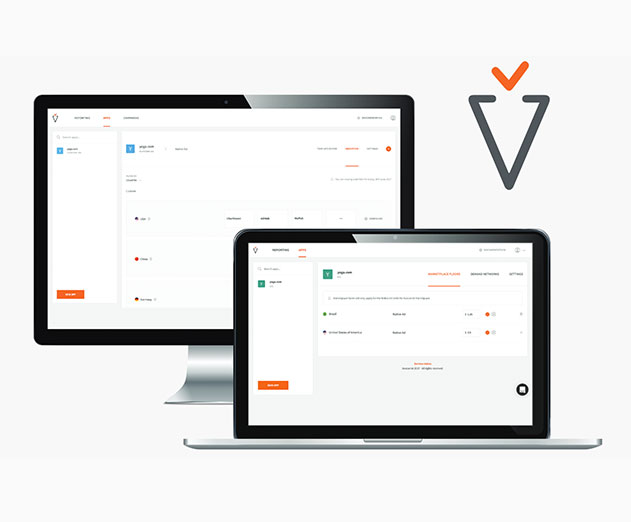 Avocarrot Unified SSP for mobile is launched from Glispa
Monday, July 17, 2017 by Richard Harris

Following the announcement of its fourth strategic acquisition, Glispa Global Group, a mobile ad tech company, unveils its newest product offering, Avocarrot, the full-service monetization platform which serves all types of mobile in-app advertising, both programmatic and performance-based. The new platform offers full transparency, control, and ease of use to boost and...
---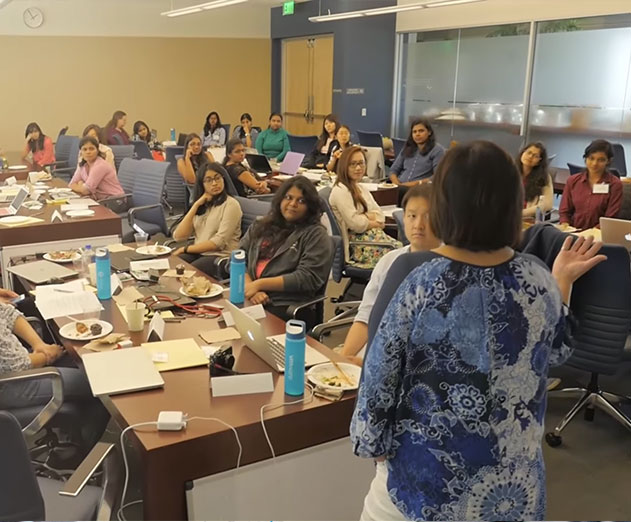 VMware CodeHouse increases the representation of women in tech
Monday, July 17, 2017 by Richard Harris

VMware CodeHouse is a three-day coding experience where the brightest female engineering students from top universities across the U.S. come together to harness the power of collective thought and compete to develop the strongest solutions for increasing the representation of women in technology. We recently spoke with Laura Greenwald, VMware's Global Head of Talent Acq...
---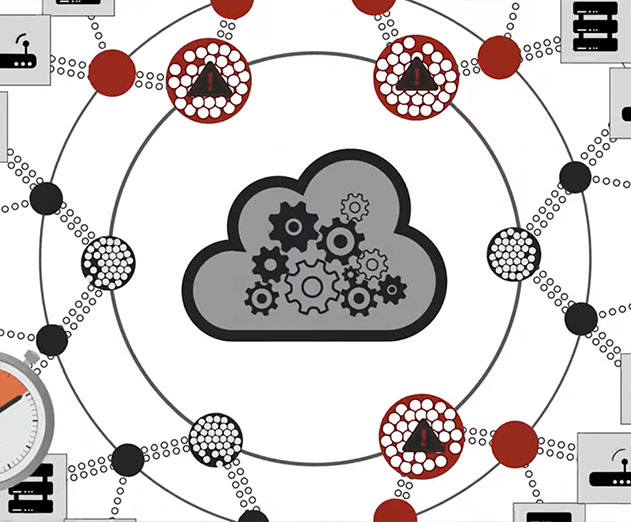 IIoT gets Lightning ML from FogHorn Systems
Monday, July 17, 2017 by Richard Harris

FogHorn Systems has announced the availability of Lightning ML, the newest version of its edge intelligence software platform for the Industrial Internet of Things (IIoT). Lightning ML is an IIoT software platform with integrated machine learning capabilities and universal compatibility across all major IIoT edge systems.Accenture predicts that IIoT can add $14.2 trilli...
---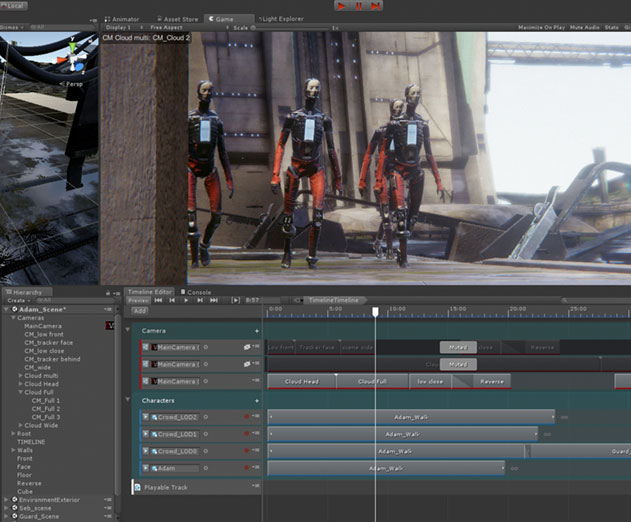 Unity 2017.1 goes subscription based
Friday, July 14, 2017 by Richard Harris

Unity Technologies announced that Unity 2017.1 is now available to download from their Store. The update is the start of a new cycle that will evolve their popular game engine. 2017.1, which is the company's first fully subscription-based product, focuses on helping teams work together more collaboratively by equipping artists and designers."Unity 2017.1 is a one-stop c...
---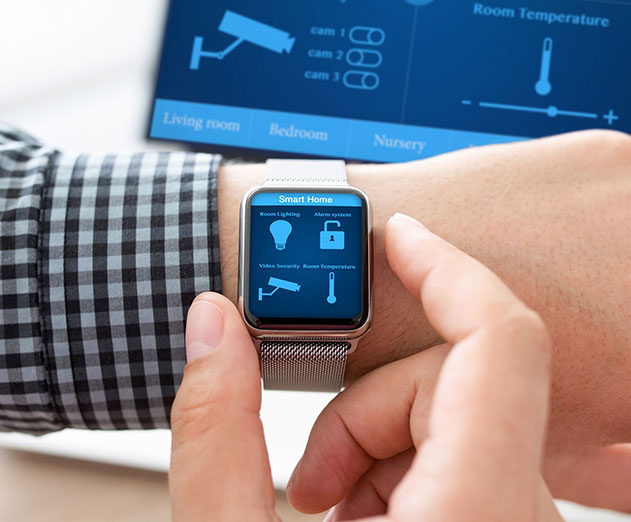 IFTTT report shows we love talking to connected devices
Wednesday, July 12, 2017 by Richard Harris

Almost everything is connected, or wants to be. Taking a stroll down the isles of any electronics store and it's not so much about the device can do by itself anymore, but what it can do online. I can testify personally that 80% of my own home is connected now. My electric source has two amp-clamps on it that report live power usage back to me. Most of our lighting...
---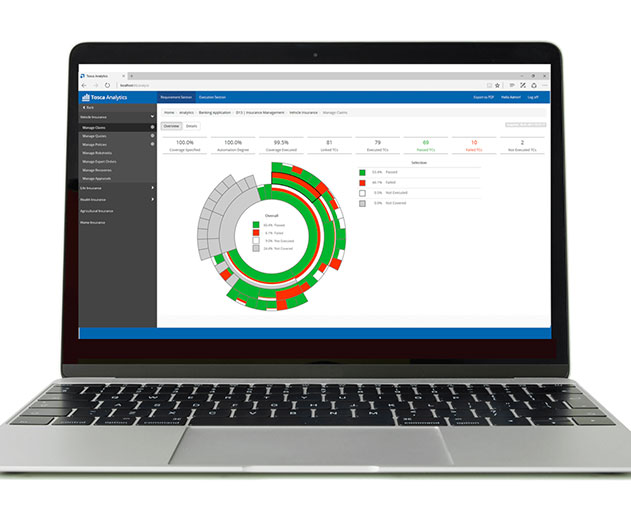 Tricentis targets the unexplored risks of data integrity failures
Thursday, July 06, 2017 by Michael Haynes

Tricentis has announced a major expansion of its automated software testing platform, Tricentis Tosca. Tricentis Tosca now incorporates a new approach for testing two critical components of enterprise infrastructure: Business Intelligence (BI) and Data Warehouses (DW). Because data can be compromised when it is created, integrated, moved, or transformed, Tricentis Tosca...
---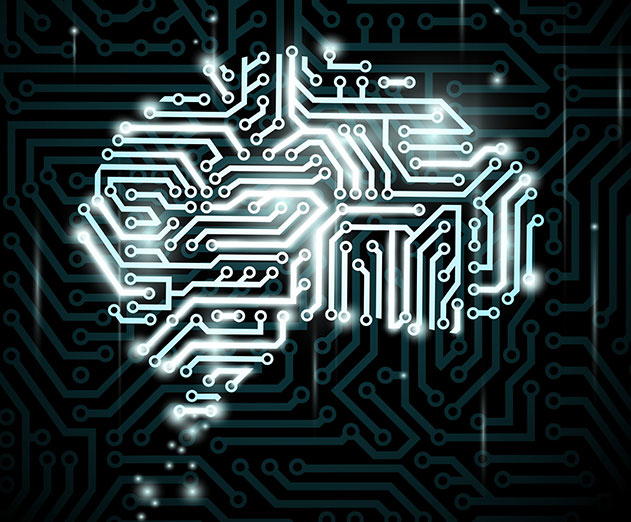 IBM proves commitment to Java and Scala communities
Tuesday, July 04, 2017 by Richard Harris

IBM is announcing a collaborative development initiative with Lightbend, a creator of the Reactive Application Development Platform, to help advance the development of artificial intelligence (AI) and cognitive solutions in the enterprise. The resulting joint solutions will be designed to provide a complete toolchain for Java and Scala developers to easily build and dep...
---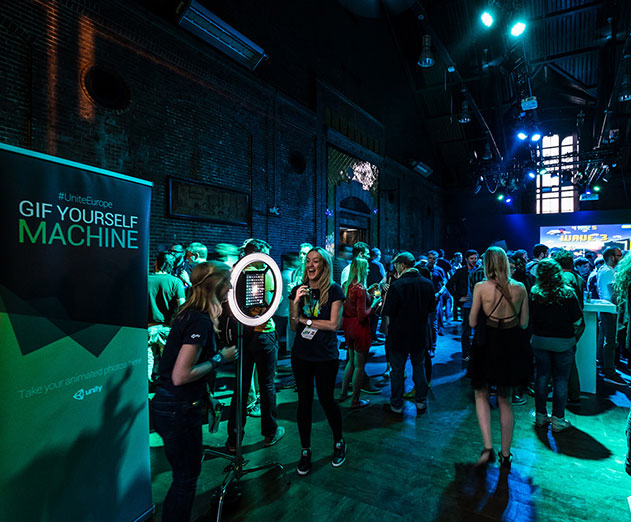 Your Unite Europe 2017 keynote briefing
Monday, July 03, 2017 by Christian Hargrave

Unite Europe 2017, taking place in the beautiful city of Amsterdam, has just kicked off! Over the next two days, artists, developers, teachers, filmmakers, researchers, storytellers and anyone using Unity will come together to talk about what they love most - creating with Unity.The opening keynote has just concluded and several big announcements have came down the pipe...
---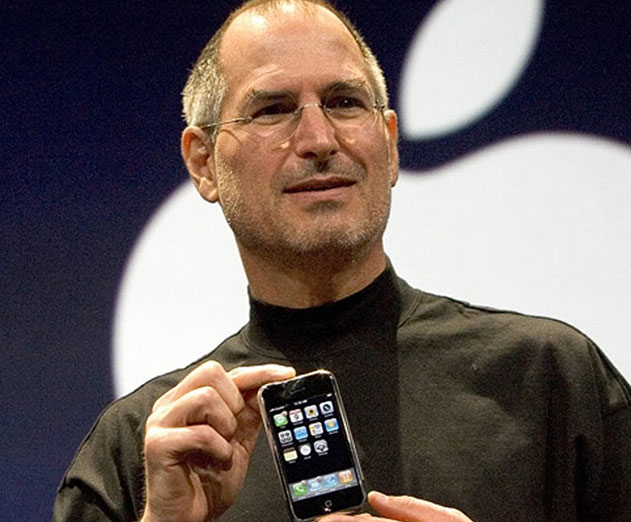 10 years after the iPhone launch here is how people feel now
Thursday, June 29, 2017 by Richard Harris

To coincide with the 10th anniversary of the launch of iPhone, Axway has published results from a survey that examines the role that smartphones play in enhancing consumer lives with improved services and experiences, and how consumers would like to see the smartphone evolve in future. The survey of 1,200 U.S. consumers found that consumers value data security and priva...
---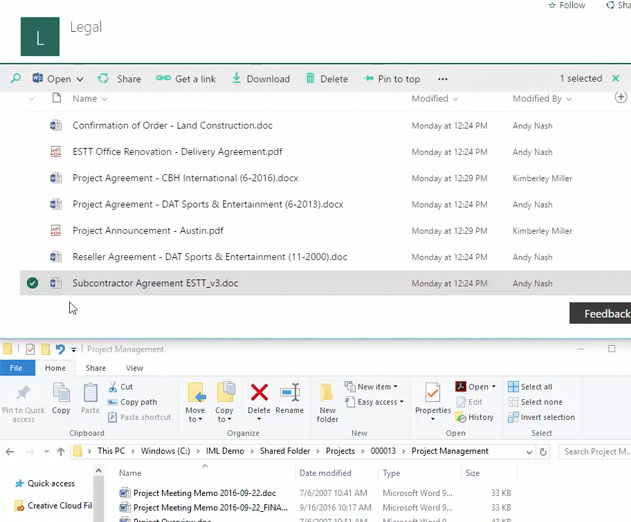 M-Files integrates AI tech from ABBYY
Monday, June 26, 2017 by Christian Hargrave

M-Files Corporation, an intelligent information management company, has announced a partnership with ABBYY, a global provider of intelligent capture, optical character recognition, language-based and artificial intelligence technologies.M-Files is integrating ABBYY technology into its intelligent information management platform to further simplify and improve the way in...
---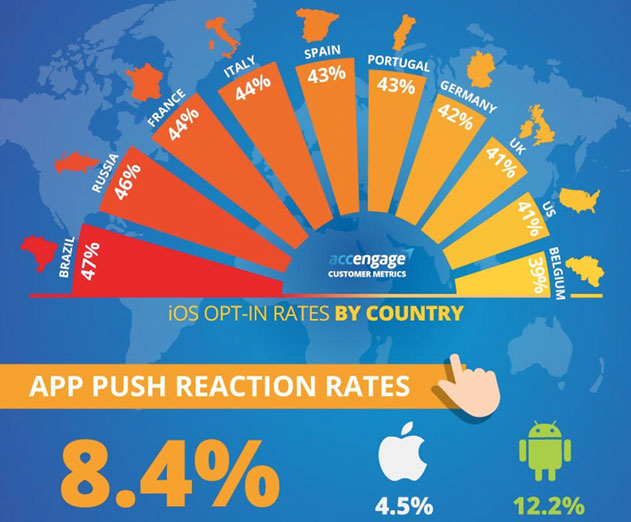 Study finds Android outperforms iOS in user reaction time for push alerts
Monday, June 26, 2017 by Richard Harris

Accengage, a push notification technology company for Mobile Apps, Websites and Facebook Messenger, is has released the 2017 Edition of their annual Push Notification Benchmark. In addition to updating Push Notification opt-in and reaction rates for Mobile Apps on iOS & Android overall, by industry and country, the study reveals for the very first time: mobile app r...
---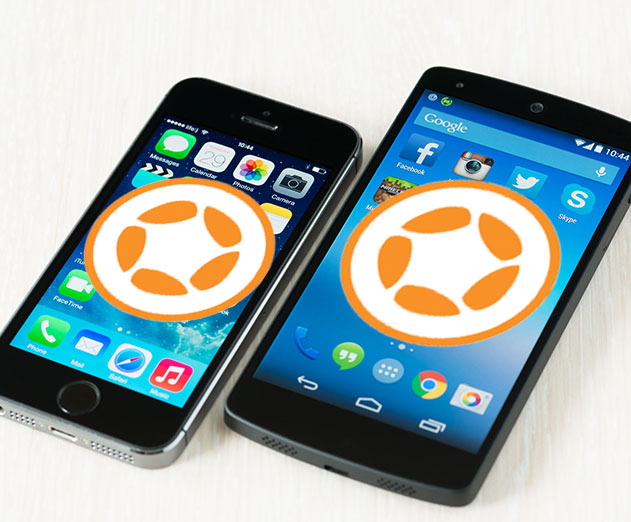 Corona goes free today including enterprise version
Thursday, June 22, 2017 by Richard Harris

Corona Labs​, the creators of a cross-platform app development platform, has announced that the Corona framework will become completely free for app developers starting today. Until now, the Corona development platform existed in two versions: a free core product named Corona SDK and an additional paid option named Corona Enterprise. The Enterprise version allowed...
---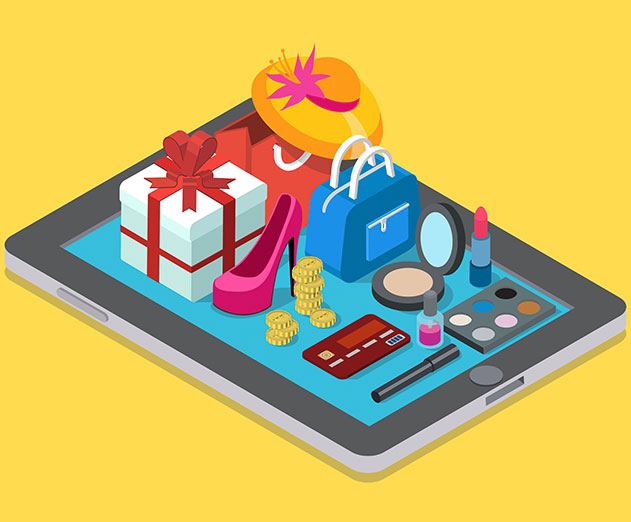 The best month to acquire users is in September finds new report
Wednesday, June 21, 2017 by Christian Hargrave

Liftoff, a mobile app marketing and retargeting company, has released a new report providing surprising insight into behaviors and trends in the rapidly growing world of mobile shopping. The data reveals the best month to acquire users is in September, ahead of the holiday shopping frenzy, and also examines geographical differences in mobile user engagement between Nort...
---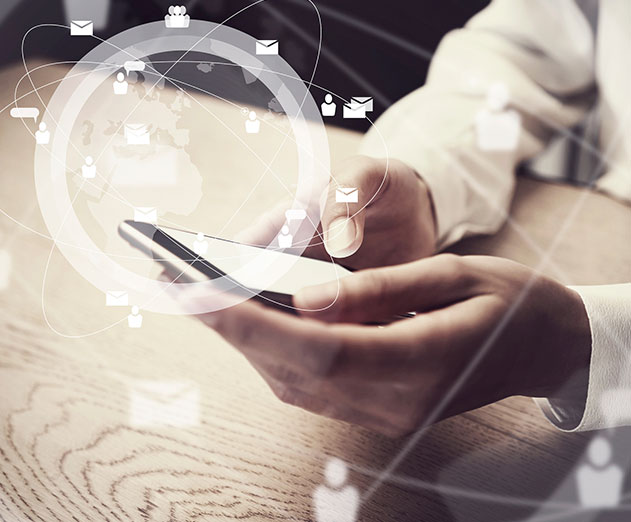 Why runtime application self-protection is critical for app security
Tuesday, June 20, 2017 by David Strom

Today most of us go about implementing security from the outside in. The common practice is to start by defining a perimeter and trying to defend it with various security tools. Even though perimeters have been porous for more than a decade, we still can't give up this notion that if we build a better wall we can keep our enterprises safer.Certainly that is where most e...
---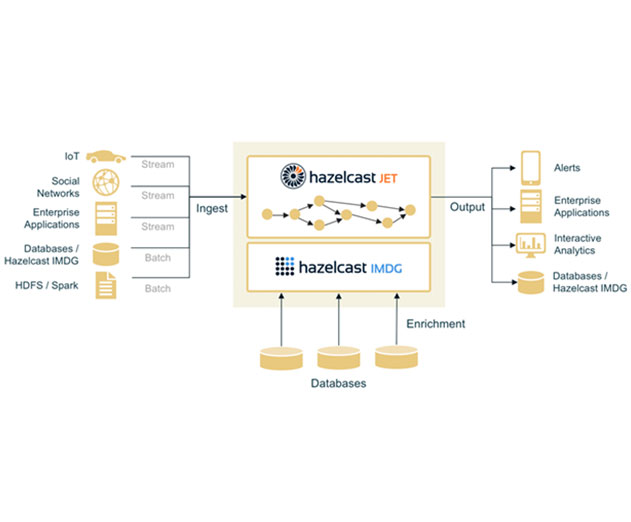 Hazelcast updates its Jet distributed processing engine
Wednesday, June 14, 2017 by Michael Haynes

Hazelcast, an open source in-memory data grid (IMDG), has announced the 0.4 release of Hazelcast Jet - an application-embeddable, distributed processing engine for big data stream and batch. Major new functionality in Jet 0.4 includes event-time processing with tumbling, sliding and session windowing. Using these new capabilities, users benefit from a feature-rich strea...
---
Personal Financial Wellness API announced at Digital Banking Summit
Wednesday, June 14, 2017 by Michael Haynes

Life and technology are becoming inseparable, with services like Amazon Alexa providing on-demand insights and forward-looking advice through the data we willingly provide to them. When it comes to leveraging that data to guide consumers in achieving financial balance and wellness, however, this type of simple, digital personalized guidance is lacking. This is surprisin...
---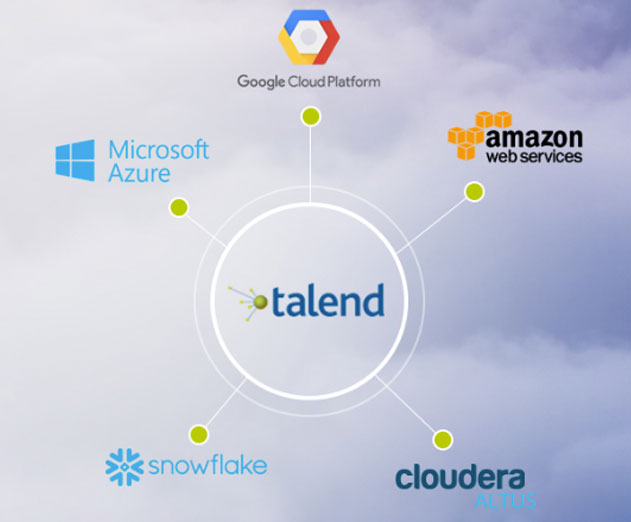 New Talend Summer 2017 update boasts new offerings
Tuesday, June 13, 2017 by Richard Harris

Talend, a cloud and big data integration solutions provider, unveiled a new version of its Data Fabric platform that is optimized to manage cloud and multi-cloud enterprise IT environments. Talend Summer '17 helps manage information across many popular cloud platforms, enabling customers to integrate, cleanse and analyze data to gain a competitive edge.As businesses con...
---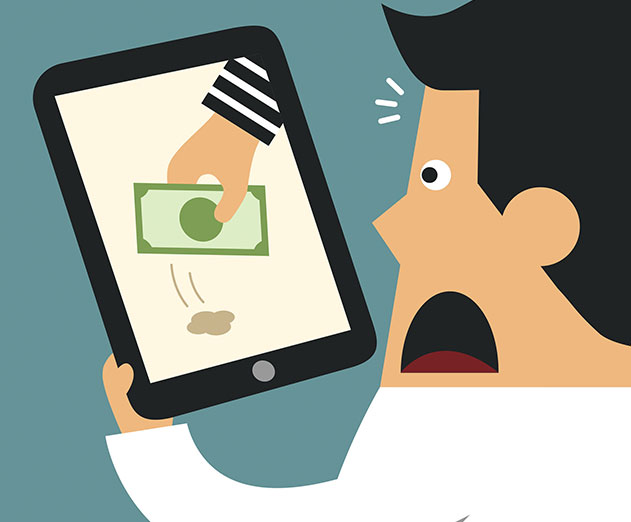 The mobile ad fraud pandemic and what developers should know
Tuesday, June 13, 2017 by Galia Reichenstein

Mobile ad fraud is a big concern in the mobile space. Unfortunately, we have seen this before in ad tech - players looking to make a quick buck by following revenue via monetizing it in an illegal way. Mobile ad fraud has created a dark ripple in the space, resulting in a lot of mistrust. The challenge is that fraud is widespread, and fraudsters are getting more and mor...
---
Take the Sci-fi developer survey and win a $200 Amazon voucher
Friday, June 09, 2017 by Mark Wilcox

We are excited to present you with the Developer Economics Q3 2017 survey, run by VisionMobile! This is their 13th developer survey, focusing on tools, training and career development. The survey has an annual reach of more than 40,000 developers around the world, so it is a chance for you to contribute to the global developer community. The survey includes r...
---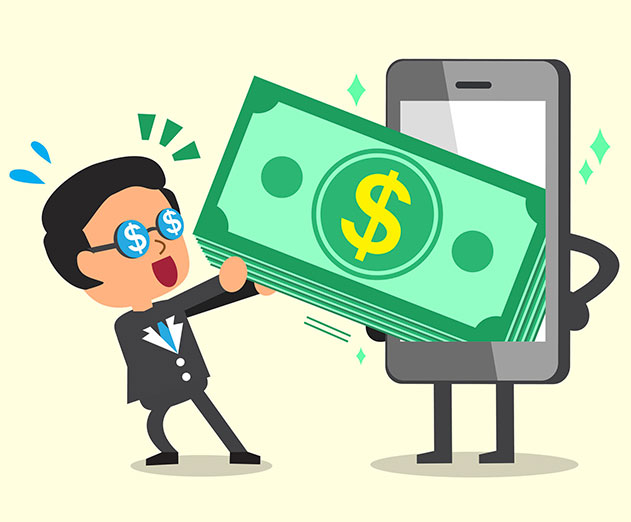 Why brands will pay top dollar for your in-app inventory
Thursday, June 08, 2017 by Dan Laughlin

Ad fraud is expected to cost brands over $16 billion this year. The industry is on edge, and brand safety is a top concern. This is especially true after Fortune 500 advertisers discovered their ads appearing next to inappropriate content on Google's Youtube.The industry has been working on solutions to curb ad fraud and increase brand safety, and yet the problem grows ...
---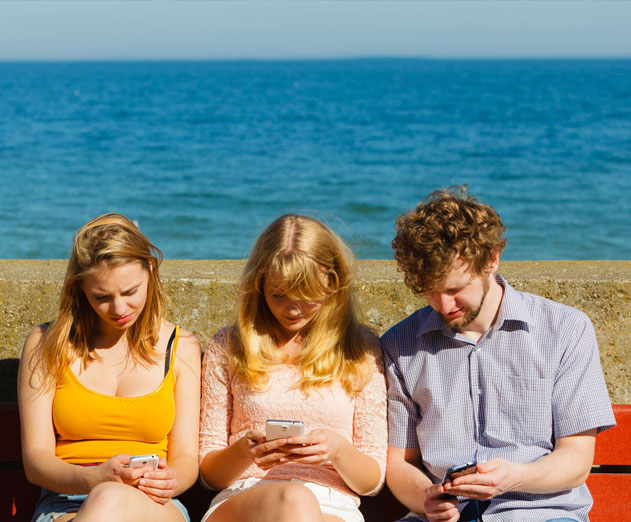 Weather apps have the highest mobile ad eCPM finds new report
Thursday, June 08, 2017 by Richard Harris

A new Q1 2017 report from Smaato was just released. Titled the "Global Trends in Mobile Advertising Report", data was analyzed from 300 billion mobile ad impressions served on its exchange each month and found that mobile ad space is more valuable than ever before as global eCPMs grew almost 50 percent year-over-year.Fueled by explosive growth in the Asia-Pacific ...
---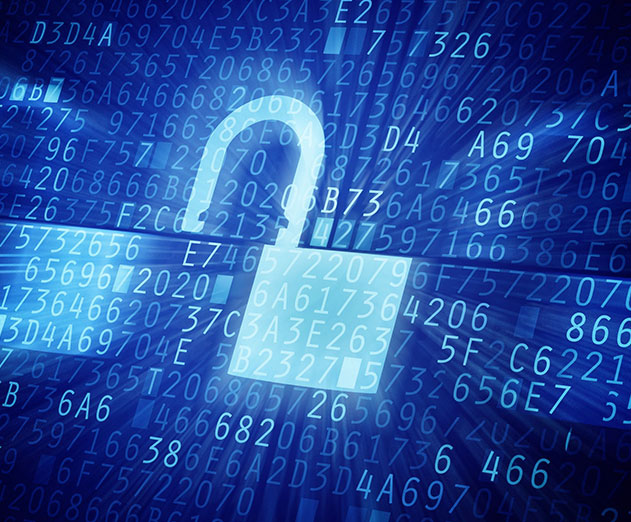 Many fintech DevOps are not enforcing security
Tuesday, June 06, 2017 by Christian Hargrave

Venafi has announced the results of a study on the cryptographic security practices of DevOps teams in the financial services industry. Cryptographic security risks are amplified in DevOps settings, where compromises in development or test environments can spread to production systems and applications. This is a particular issue for financial services organizations, whi...
---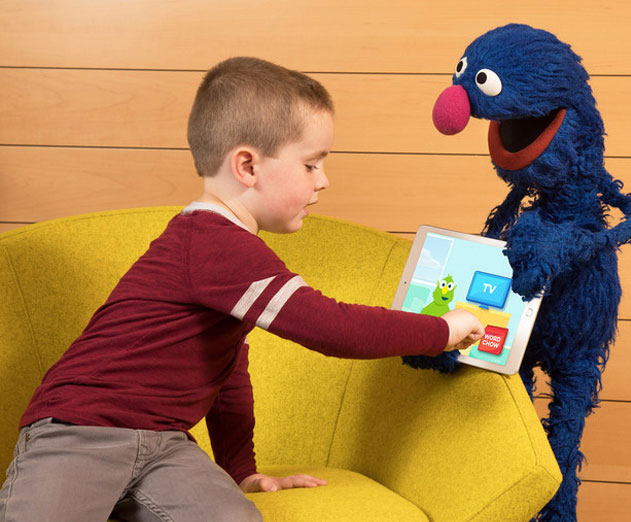 IBM Watson and Sesame Workshop launches AI vocabulary learning app
Tuesday, June 06, 2017 by Richard Harris

IBM and Sesame Workshop have announced that Georgia's Gwinnett County Public Schools, one of the nation's top urban school districts, has completed an initial pilot of the industry's first cognitive vocabulary learning app, built on the IBM and Sesame Intelligent Play and Learning Platform. The new platform, based on IBM Cloud, enables an ecosystem of software developer...
---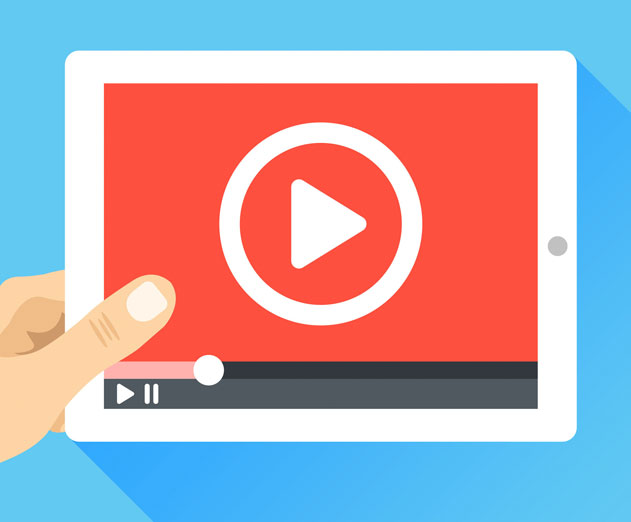 Mobile video ads install the most apps new survey says
Wednesday, May 31, 2017 by Christian Hargrave

AdColony has released their Spring 2017 App Install Marketing Survey. The survey is the 7th of its kind since 2013 and will provide insights, benchmarks, and trends from the top 250 grossing app developers. Respondents primarily represented mobile game developers (75%), with a minority making non-gaming apps (21%). A small number (4.0%) represented mobile publishers who...
---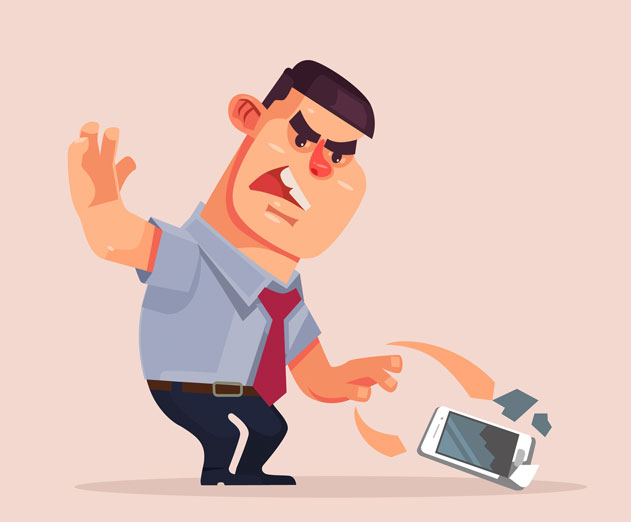 Almost all users abandon apps with bugs and glitches
Wednesday, May 31, 2017 by Michael Haynes

88% of app users abandon apps due to finding bugs and glitches. This, according to a recent survey conducted by QualiTest Group, the world's second largest pure play QA and independent software testing company. The survey also revealed that: - Nearly 8 in every 10 users notice glitches and bugs in the apps that they use.- Over 50% of users indicated that they would aban...
---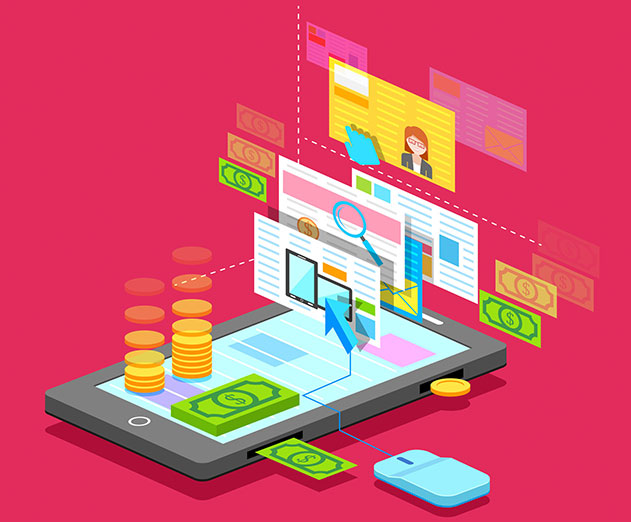 AppsFlyer releases Active Fraud Insights 2.0
Monday, May 29, 2017 by Richard Harris

AppsFlyer has announced Active Fraud Insights 2.0 in conjunction with a release addressing the responsibility of ad networks to combat mobile fraud and beginning an initiative to regulate the AppsFlyer ecosystem with a review of its 2,500+ integrated ad networks to ensure they are minimizing fraudulent traffic being sent to marketers.Active Fraud Insights 2.0 is part of...
---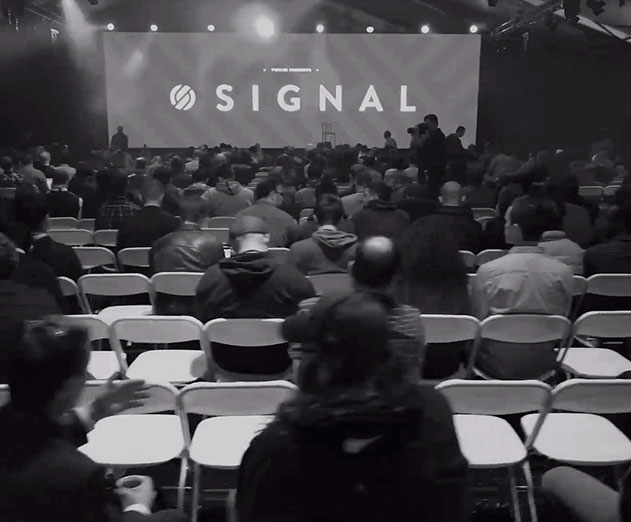 Your SIGNAL 2017 conference briefing
Saturday, May 27, 2017 by Richard Harris

Twilio has a made a whole bunch on announcements at their SIGNAL.2017 conference this year. So if you didn't make it to the conference, here's briefing on some of the major talking points.Twilio launches Functions - A Serverless Environment for Rapidly Building on the Twilio Cloud Communications PlatformFunctions is a serverless environment that empowers developers to f...
---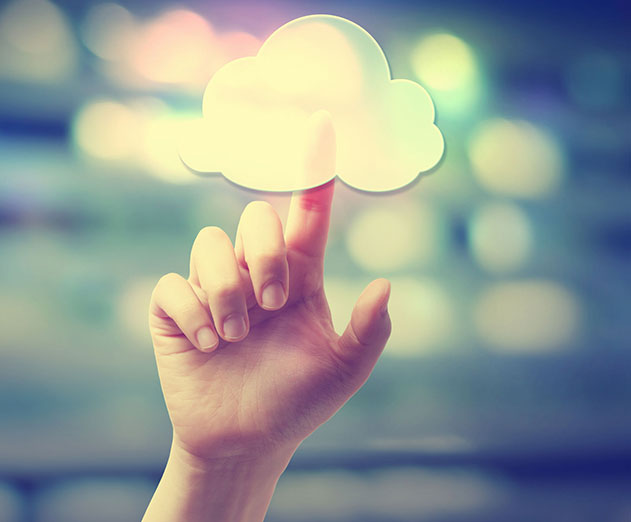 Tech decision makers double down on cloud adoption says new index
Tuesday, May 23, 2017 by Christian Hargrave

The large majority of technology decision makers (84 percent) say their organizations invested in cloud services in 2016. The adoption of cloud services in 2016 is a mirror image of the planned cloud investments expressed in last year's report. According to Insight's 2017 Intelligent Technology Index report, "As IT leaders make decisions and arrangements to straddl...
---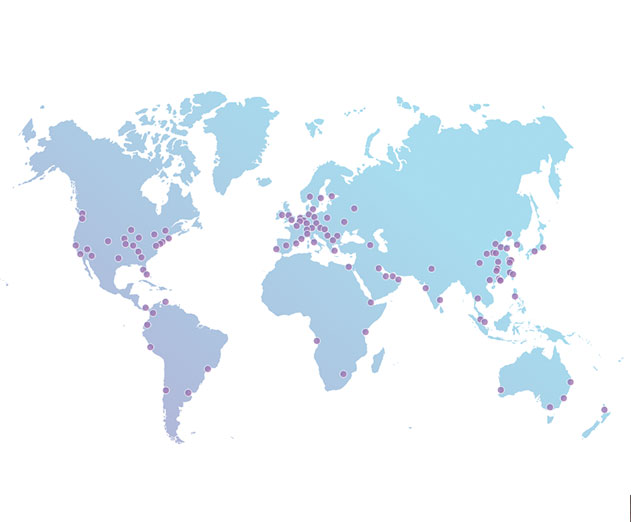 Route the Internet faster with Argo from Cloudflare
Monday, May 22, 2017 by Michael Haynes

Cloudflare has announced Argo, a service that intelligently routes traffic across the Internet for a faster, more reliable, and more secure online experience.The Internet is inherently unreliable. Its massive collection of networks from different providers experiences delays and outages all the time. Internet users experience these problems as slowness reaching websites...
---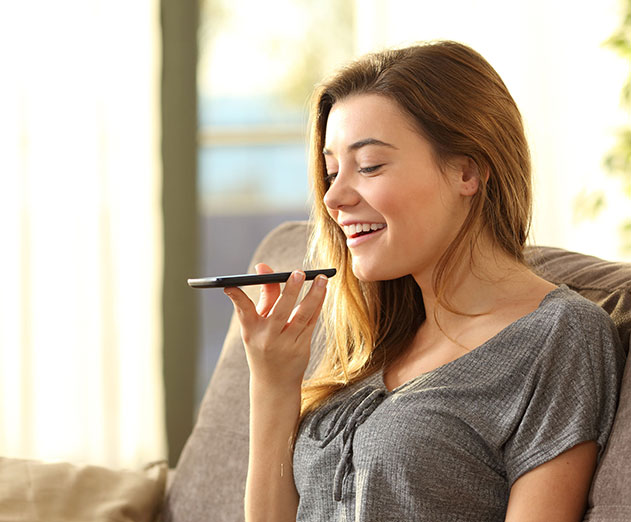 Why you should add voice and intelligence to your apps
Friday, May 19, 2017 by Richard Harris

SoundHound Inc. is a voice-enabled AI and conversational intelligence provider that has turned sound (voice, music, and more) into understanding and actionable meaning, enabling humans to interact with the things around them in the same way we interact with each other: by speaking naturally to mobile phones, cars, TVs, music speakers, and every other part of the emergin...
---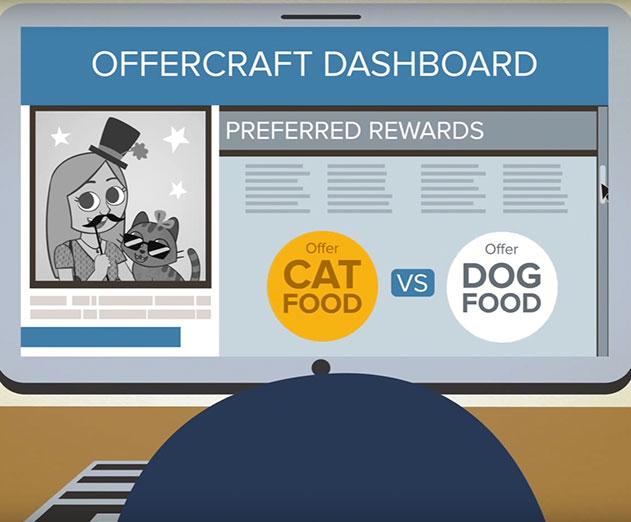 OfferCraft expands AI and Gamification efforts into Asia
Thursday, May 18, 2017 by Michael Haynes

OfferCraft, a software company that uses artificial intelligence and gamification to better target advertising, is expanding into Asia. Their executives will be doing presentations at the Global Gaming Expo Asia (G2E) from May 16 to 18 at the Venetian Macao Resort Hotel at Stand 961."We're thrilled about our Asia debut," said OfferCraft CEO Aron Ezra. "Our software make...
---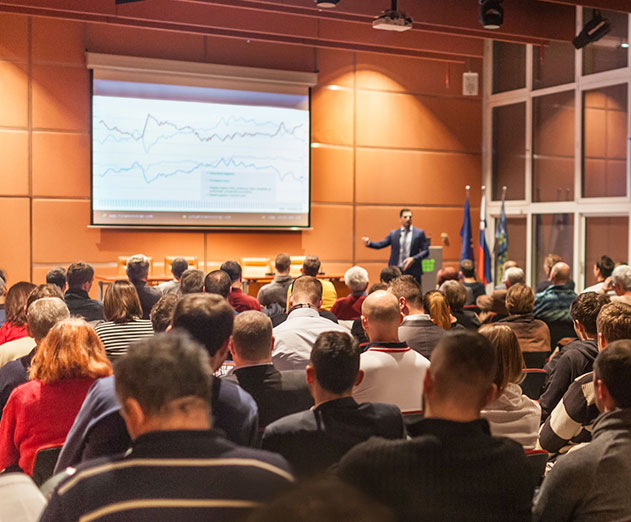 Renesas to demonstrate IoT Sandbox at IoT World 2017
Thursday, May 18, 2017 by Christian Hargrave

Renesas Electronics America Inc., a supplier of semiconductor solutions, announced that they has expanded their IoT Sandbox to shorten the prototyping process for Internet of Things (IoT) design and to simplify the path to production for small- to large-sized companies developing IoT solutions.In collaboration with Bug Labs, Medium One, and Seeed Studio, Renesas has bro...
---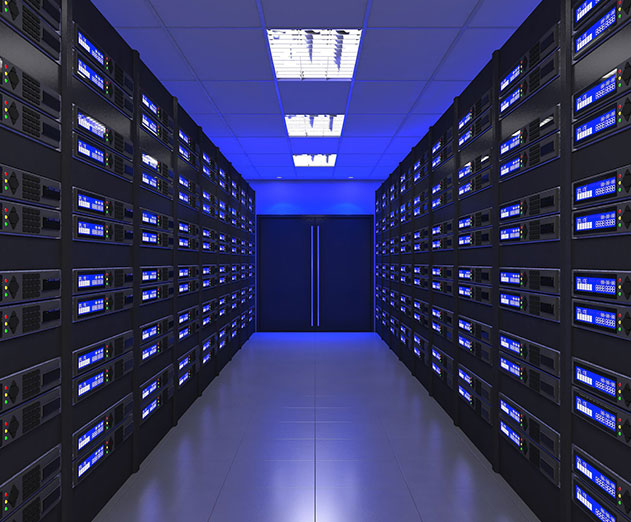 IBM POWER and Nutanix Software bringing new workloads to hyperconverged deployments
Wednesday, May 17, 2017 by Michael Haynes

In the technology landscape, processing real-time information is necessary but not sufficient. Being able to react in real-time used to give enterprises a competitive advantage, but this approach no longer guarantees happy customers. The value has now migrated to the ability to rapidly gather large amounts of data, quickly crunch and predict what's likely to happen next...
---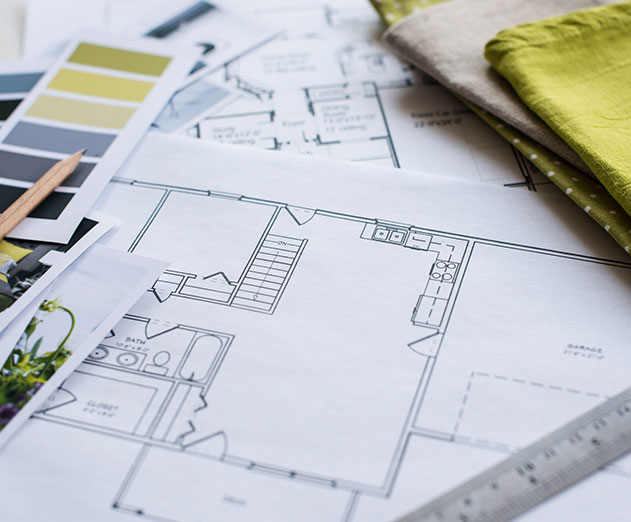 Designing a home with AI apps
Wednesday, May 17, 2017 by Richard Harris

Interior design app Planner 5D will be incorporating AI into its apps in order to help users create their dream home design with a click of a button.According to a new report from Tractica, AI software application will grow from $1.4 billion in 2016 to $60 billion by 2025. AI is currently taking over various professions, often proving that artificial mind can be more po...
---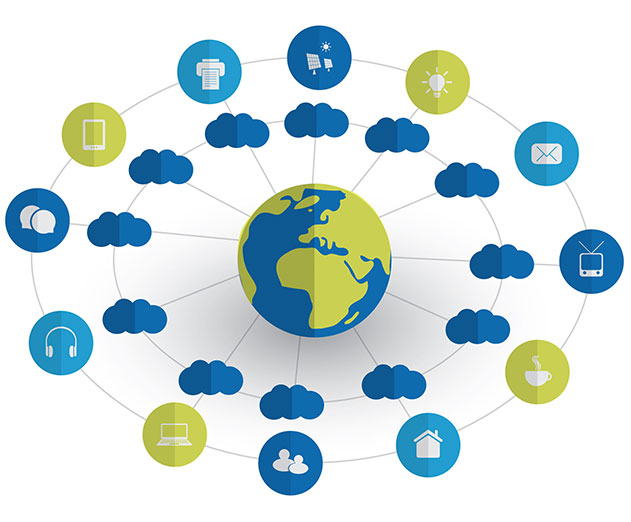 Google releases new Cloud IoT Core service
Wednesday, May 17, 2017 by Richard Harris

Google Cloud Platform (GCP) has released their new service called Google Cloud IoT Core. Cloud IoT Core makes it easy for you to securely connect your globally distributed devices to GCP, centrally manage them, and build rich applications by integrating with our data analytics services.When used as part of a broader Cloud IoT solution, Cloud IoT Core gives you access to...
---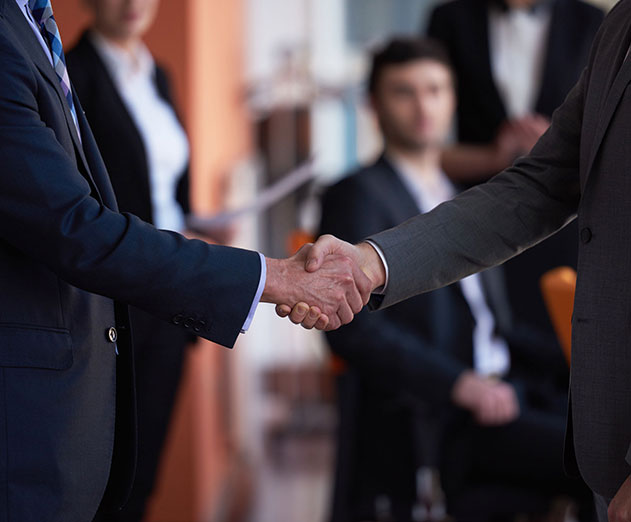 Accellion and PacketZoom form a development partnership
Tuesday, May 16, 2017 by Christian Hargrave

As enterprise content continues to increase in size, spurred in part by the emergence of richer content types including high resolution images and video, a growing mobile workforce will place demands on file sharing applications to deliver content quickly. Documents, spreadsheets, presentations, images, videos and other file formats can range from several megabytes to g...
---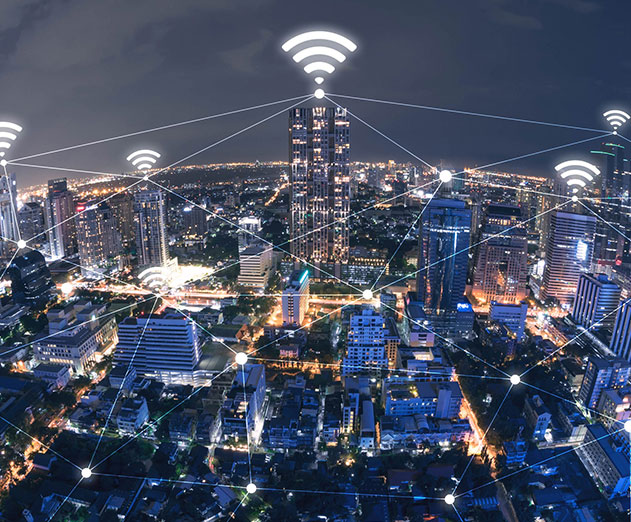 Wifi vs Bluetooth vs BLE, choosing the right IoT tech
Tuesday, May 16, 2017 by Yuri Brigance

Internet-of-Things (IoT) devices are increasing in popularity and availability - think Amazon Alexa, smart thermostats & light bulbs, Internet-connected garage door openers, GoPro cameras, and so on. One thing these products have in common is that they communicate wirelessly with either a mobile device, the Internet, or both. As these devices become smarter and gene...
---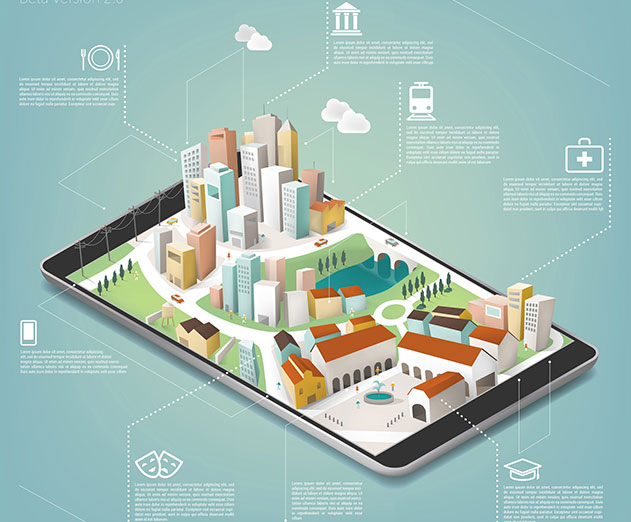 Mapping the IoT sets the signals to work
Monday, May 15, 2017 by Josh Joyner

The Internet of Things (IoT) and smart devices have created a buzz over the last few years. The reduced cost of sensors and a continued strengthening of the communications infrastructure have fueled the exponential growth of connected devices. The challenge has become less about what kinds of devices we can connect and more about what we can (and could) do with the data...
---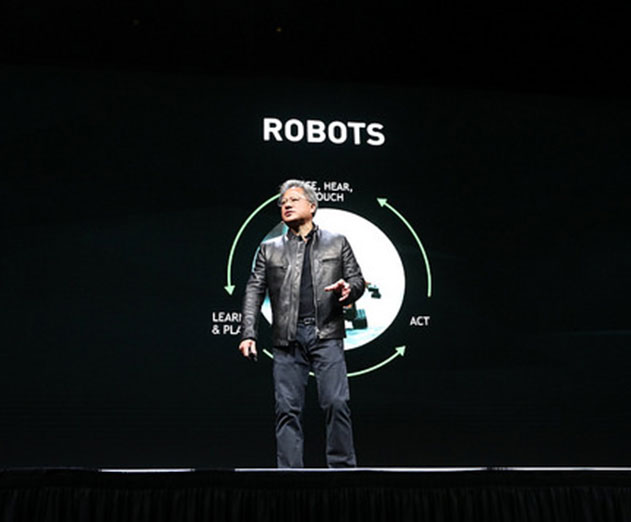 Everything you need to know about GPU Technology Conference
Friday, May 12, 2017 by Richard Harris

Everyone is having a great time this year at NVIDIA's GPU Technology Conference, so if you don't make it this year, there is always next year. The major topic this year that has stood out from the rest has to be Artificial Intelligence. As the cutting edge of AI technology gets closer to making better faster smarter mechanical beings, computer processing speeds too must...
---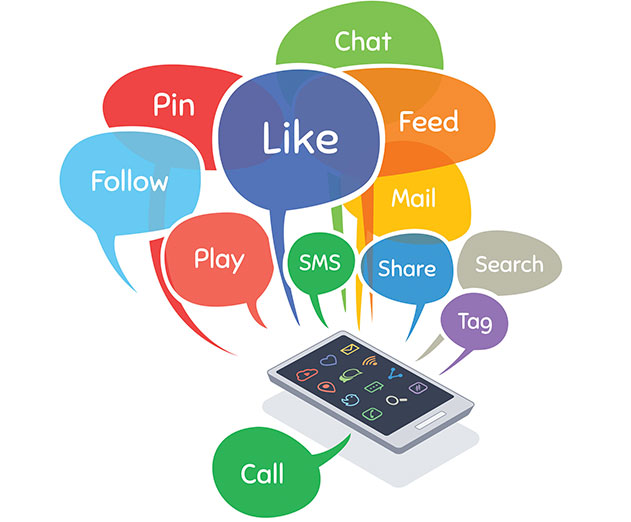 Social media intelligence platform releases premium offerings
Thursday, May 11, 2017 by Christian Hargrave

Synthesio, a social media intelligence and social listening tool, has announced Synthesio Plus. This new update, a premium offering, will allow their customers to gain stronger qualitative and quantitative insights out of their social data through utilizing interaction analytics in all aspects of the platform."Everything that we build for our platform is designed to giv...
---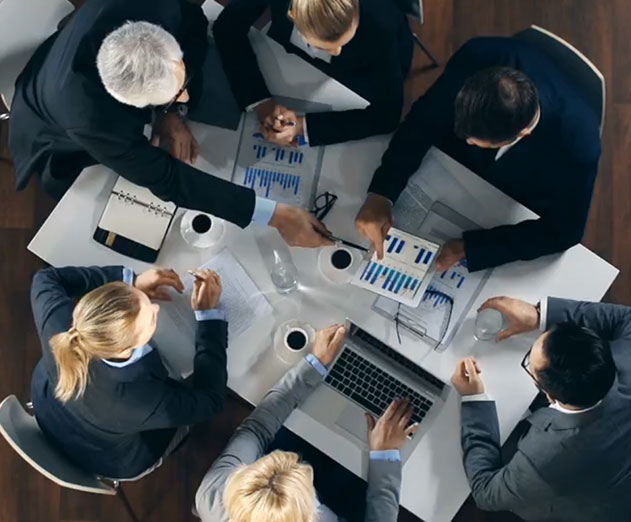 Brainshark Labs released at Microsoft Build 2017
Thursday, May 11, 2017 by Richard Harris

Brainshark, Inc., delivering SaaS-based sales enablement and readiness solutions, has announced the launch of Brainshark Labs, its incubator for research and innovation, at Microsoft Build 2017, held May 10-12 in Seattle. They will share how they are integrating Microsoft's Cognitive Services and HoloLens mixed-reality simulation technology to transform how salespeople ...
---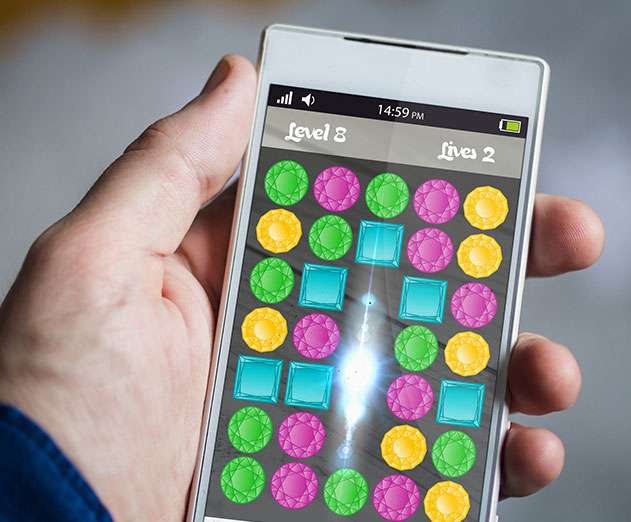 AppOnboard raises $4M in a seed round
Wednesday, May 10, 2017 by Michael Haynes

The app economy is larger than ever - mobile revenues grew 40 percent in 2016 with app developers grossing $37 billion, excluding any advertising revenue. Roughly half of that goes back in the ecosystem for User Acquisition (UA) - or paying for downloads.AppOnboard Inc, mobile app demo maker, has raised $4M from Troy Capital Partners, London Venture Partners ("LVP) and ...
---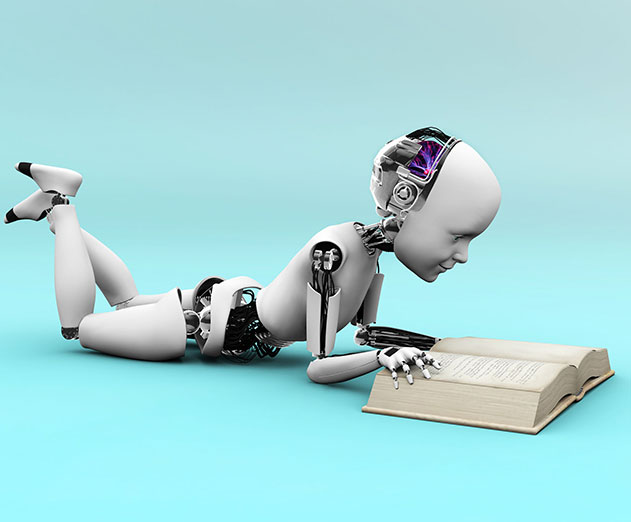 Fuzzy Logix partners up with Kinetica to provide better analytics
Monday, May 08, 2017 by Richard Harris

Fuzzy Logix, Inc., provider of in-database analytics, and Kinetica, provider of a GPU-accelerated database, is announcing a partnership to offer a joint solution that will allow customers of both companies to leverage "high performing advanced analytics with acceleration of 100-500x on 1/10th the hardware over CPU-only based solutions." The joint solution will initially...
---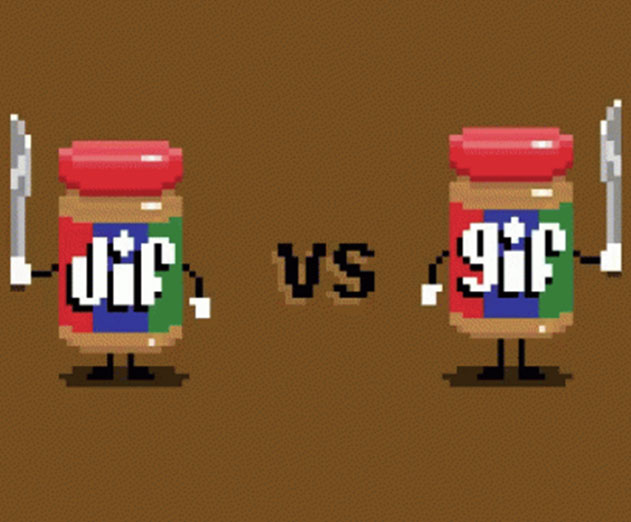 How animated GIFs have evolved into a messaging staple after 30 years
Monday, May 08, 2017 by Richard Harris

As short mobile messages come to dominate our daily communications - with friends, family and coworkers - many find it increasingly difficult to effectively get their point across. Typing everything out is annoying. Emojis no longer cut it. And the tone often gets lost. Tenor is creating a new visual language that solves this problem, empowering people to express their ...
---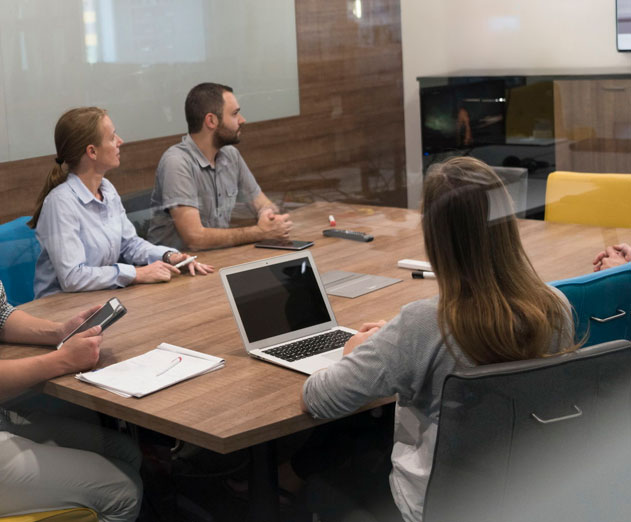 Tools and tips for app developers in the May 2017 issue
Sunday, May 07, 2017 by Richard Harris

Buzz, buzz, buzz - mobile software development marches forward and we've got loads of mobile development tips, advice, and helpful commentary for you in our latest issue. A special thanks goes out to all of the contributing editors, and the leaders who sat with us to give us some great insight on the topics inside.Check out what you'll find inside the May 2017 issue of ...
---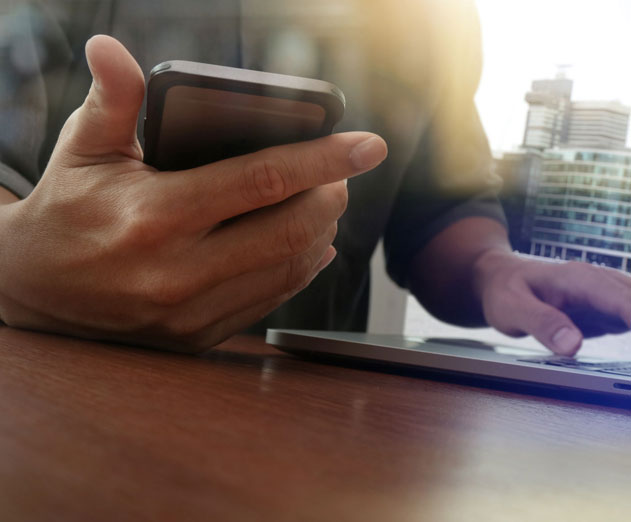 The hottest skills needed in the freelance job market to get hired
Thursday, May 04, 2017 by Michael Haynes

Upwork has released its newest quarterly index of the hottest skills in the U.S. freelance job market. The Upwork Skills Index ranks the site's 20 fastest-growing skills and is part of a quarterly series that sheds light on new and emerging skills freelancers are providing. According to a recent report, nearly half (49%) of hiring managers use freelancers to access skil...
---
Bringing LEGO minifigures to life using AR and emotion recognition
Wednesday, May 03, 2017 by Richard Harris

Goran Vuksic, an iOS developer for Tattoodo, has made a unique new application that is helping make childhood dreams come alive. The app uses emotional AI and Augmented Reality SDK's that help transform miniature LEGO characters into interactive models. The project responds to a user's facial features by analyzing and projecting the user's current mood onto the LEGO cha...
---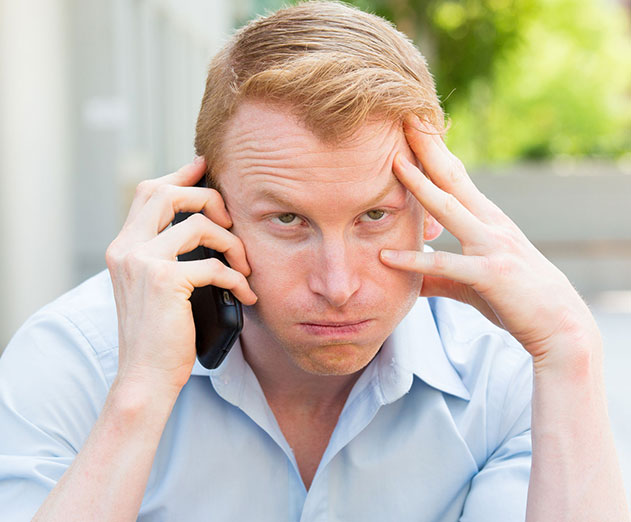 Monetizing apps without alienating users: A chat with Receptiv
Wednesday, May 03, 2017 by Richard Harris

We recently sat down with Receptiv, the company formerly known as MediaBrix, to learn more about how they work with app developers monetize their products. Receptiv is an in-app mobile video ad platform that connects brands to app users to increase ad performance. Founded as MediaBrix in 2011 and named an Adweek Top Mobile Innovator, they are available via both programm...
---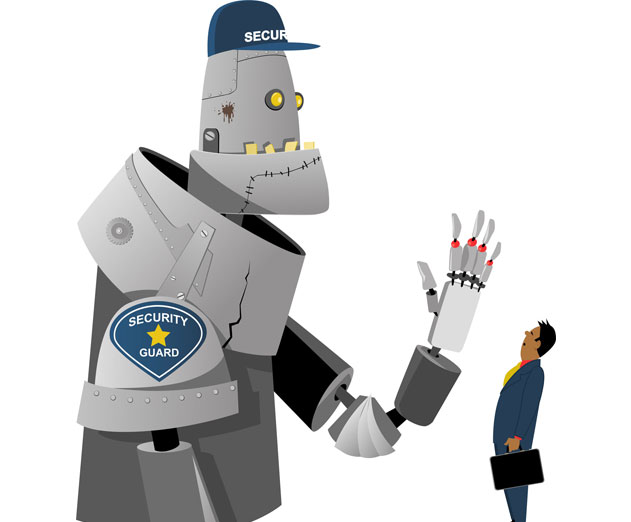 Instart Logic brings Helios AI-Driven security out into the open
Friday, April 28, 2017 by Michael Haynes

In ancient mythology, Helios was the Greek god of the sun streaking across the heavens in a chariot shining much-needed light onto a dark and dangerous world. That's exactly what Instart Logic, is doing with their latest announcement of Helios - "using artificial intelligence to illuminate and solve today's most challenging digital security issues."Web application attac...
---