Artificial Intelligence news search results
Developer news items we found relating to Artificial Intelligence
141 results
---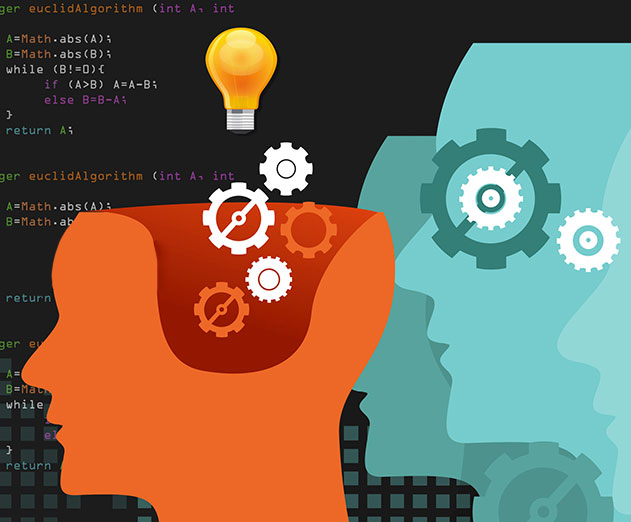 Continuous testing challenges for dev teams in 2018
Friday, January 12, 2018 by Eran Kinsbruner

Today's world revolves around digital technologies. For example, consider how much time you spend on your cell phone in a single day. According to analytics firm Flurry, it's more than five hours. From making calls to utilizing things like social media. banking and healthcare apps, there's an app for just about everything. But what if the apps that help run our lives su...
---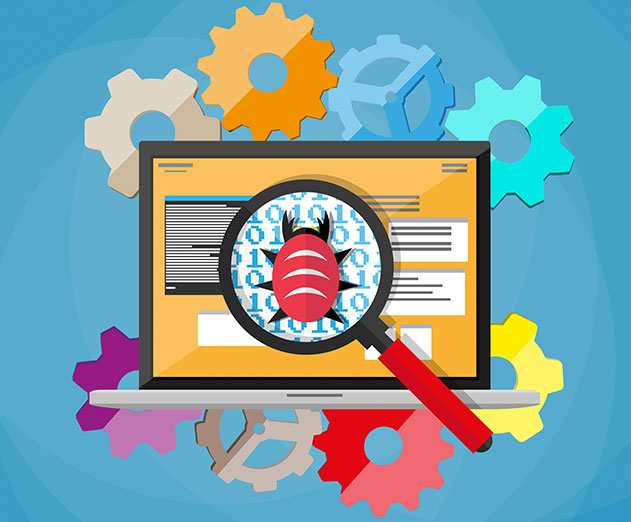 Software testing using Artificial Intelligence
Tuesday, January 02, 2018 by Richard Harris

As the complexity of software continues to increase and release delivery cycles shorten, software testers need to provide quality feedback to developers nearly instantaneously. In this age of continuous testing, companies are adopting a new mantra: Test smarter, not harder. There's simply no other choice, given the torrential pace of new software launches. Today, ...
---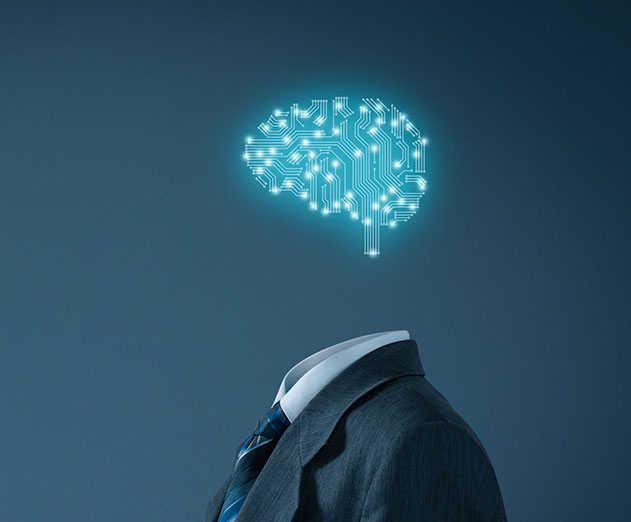 How AI is transforming business
Friday, December 29, 2017 by Wolf Ruzicka

Businesses are drowning in a deluge of data. Within the torrent of information are bits that, once analyzed, can help people make the best decisions for their company, but it's impossible to manually comb through and digest the raw data before the next wave arrives. Artificial intelligence (AI) offers one of the best solutions to finding the relevant data and forging it...
---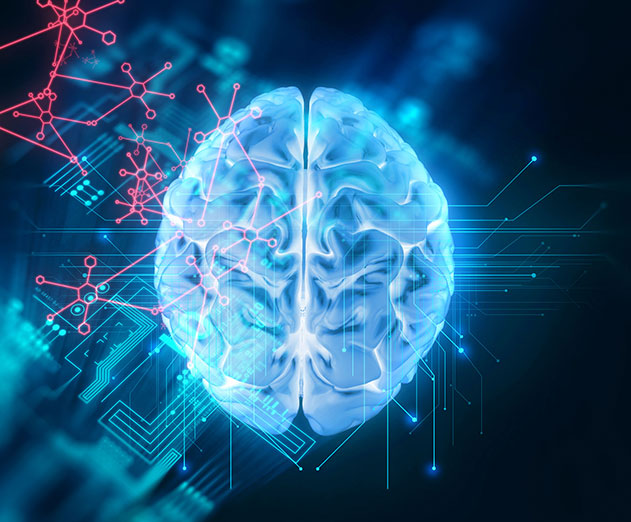 How human assisted AI may be the future
Tuesday, December 26, 2017 by Richard Harris

Self-driving (autonomous) cars, robotic hotel concierges, and Amazon's intelligent delivery drones - it's hard to minimize the potential impact that artificial intelligence (AI) and machine learning (ML) promise. Business leaders are all aflutter about AI's potential for providing game-changing impact to their industries. AI is also gaining attention for the perceived t...
---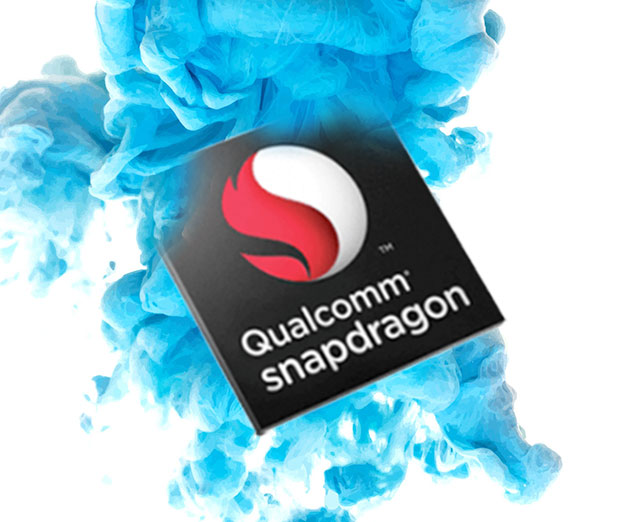 Elliptic Labs to use Snapdragon Neural Processing Engine
Wednesday, December 13, 2017 by Richard Harris

Elliptic Labs has announced that its touch-free ultrasound gesture technology is running on the Qualcomm Snapdragon 845 Mobile Platform using the Snapdragon Neural Processing Engine (NPE). Elliptic Labs' ultrasound virtual sensors are an example of technology leveraging the NPE's machine learning and artificial intelligence optimization tools on the Snapdragon mobile pl...
---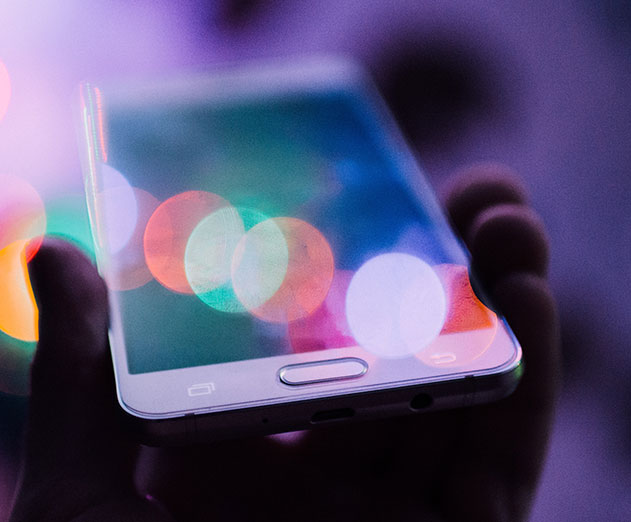 AI and machine learning make app development and marketing smarter
Wednesday, December 13, 2017 by Brian Solis

Build it and they will come. Those were the good ole days. It used to be good enough to design a great app. Add to that an engaging user experience (UX), positive feedback, a high ranking and word of mouth, and your app was ensured continued success. Nowadays however, mobile consumers are simply overwhelmed by choice. Did you know that if you add up all the apps in the ...
---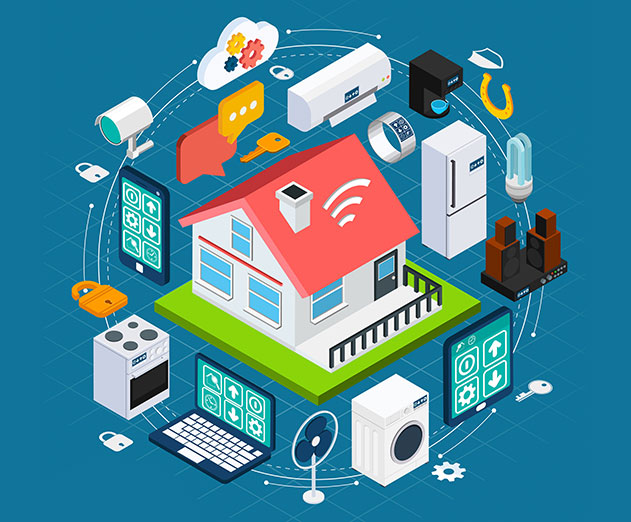 IoT security gets tighter thanks to SDC Edge
Tuesday, December 05, 2017 by Christian Hargrave

StreamSets Inc. has debuted StreamSets Data Collector Edge (SDC Edge), an end-to-end data ingestion solution for resource and connectivity constrained systems such as Internet of Things (IoT) devices and the network infrastructure and personal devices that inform cybersecurity applications.SDC Edge packs the core functionality of the widely adopted StreamSets Data Colle...
---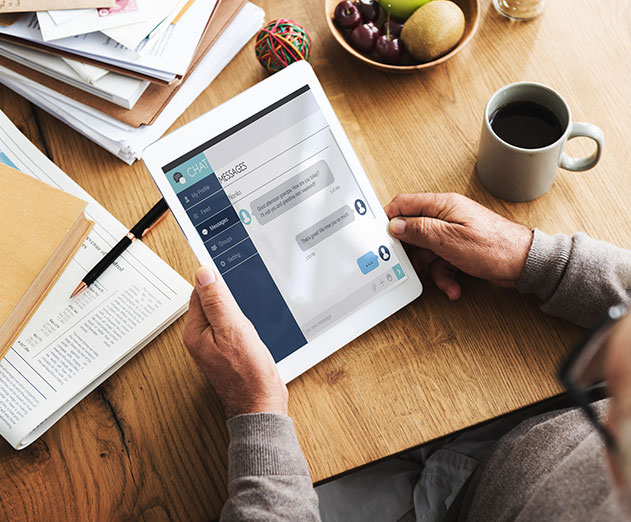 Oracle weighs in on chatbots for enterprise developers
Tuesday, December 05, 2017 by Richard Harris

From self-service to instant payments, the chatbot industry has seen great things from the latest advents in the field of AI. That's why we sat down with Oracle to learn more about how with all these new changes in the messaging industry enterprise can see the value that can be attained by adoption.We recently had a conversation with Suhas Uliyar, Vice President, A...
---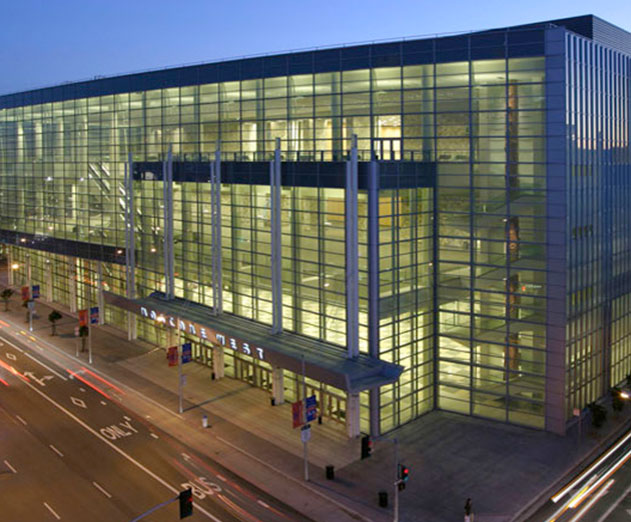 Index San Francisco is now accepting speaker submissions!
Monday, November 27, 2017 by Richard Harris

Speaker submissions are now being accepted for Index - San Francisco, an event taking place February 20-22 at the Moscone Center West in San Francisco. Index will bring together the best leaders, builders, and innovators in development for three days of inspiring talks, hands-on learning sessions and networking opportunities. Sessions will cover technology topics rangin...
---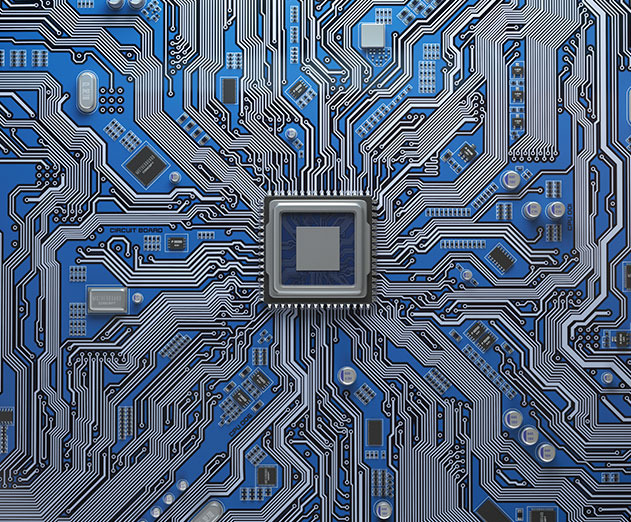 Drawbridge launches the Connected Consumer Graph
Wednesday, November 15, 2017 by Richard Harris

Drawbridge has announced simplified access for brands and enterprises to test and access cross-device data through its Self-Service Graph Platform. The identity data platform offers marketers new ways to quickly, easily, and transparently understand how a custom Connected Consumer Graph from Drawbridge can extend and enhance first-party data for people-based marketing a...
---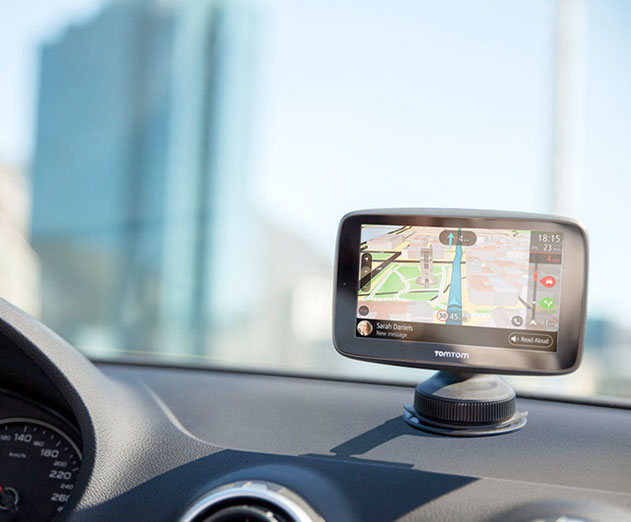 TomTom updates developer portal
Tuesday, November 14, 2017 by Christian Hargrave

TomTom has announced their completely revamped developer portal. Updates include enhancements to its product offerings and a pricing model geared towards small and medium sized businesses to easily integrate TomTom's Online APIs into their applications.TomTom's APIs and SDKs are already being used by a large array of enterprises and startups for artificial intelligence ...
---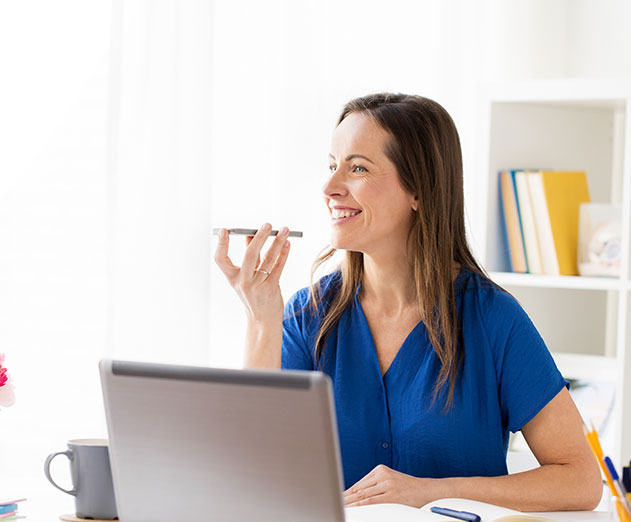 Voice to text in multiple languages for speech-enabled apps
Monday, November 13, 2017 by Rebecca Ray

It seems that our fingertips will finally get some rest from the constant tap-tap-tap on keyboards that continue to shrink beyond recognition. Companies such as Amazon, Baidu, Google, and Microsoft are working to take us into a voice-activated future. Their speech-enabled platforms are designed to support natural language conversations with the devices, gadgets, sensors...
---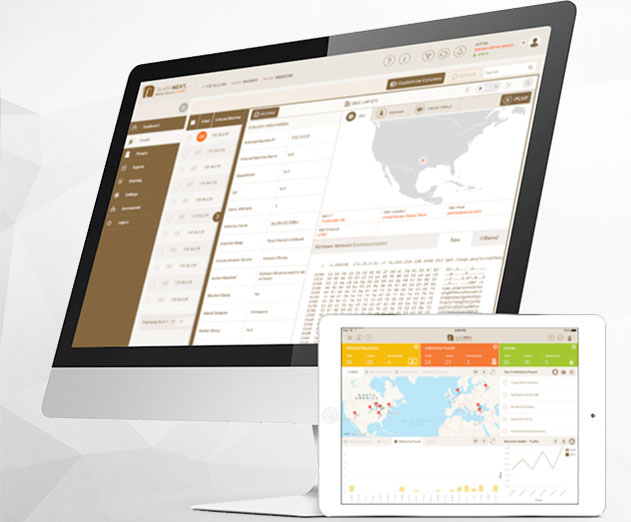 SlashNext launches AI internet threat protection system
Thursday, November 09, 2017 by Christian Hargrave

SlashNext announced the company's broad market release of the SlashNext Internet Access Protection System to protect organizations from cross platform social engineering and phishing, malware, exploits and callback attacks. The system goes beyond first generation signature-based and second generation sandbox-based technologies and deploys artificial intelligence and cog...
---
Free Machine learning solutions via the Acumos Project
Friday, November 03, 2017 by Richard Harris

The Linux Foundation has introduced the Acumos Project, a new project that is still in formation and aims to make artificial intelligence (AI) available to everyone by providing a common framework and platform for the free exchange of machine learning solutions.The founding organizations include AT&T and Tech Mahindra, a company specializing in digital transformatio...
---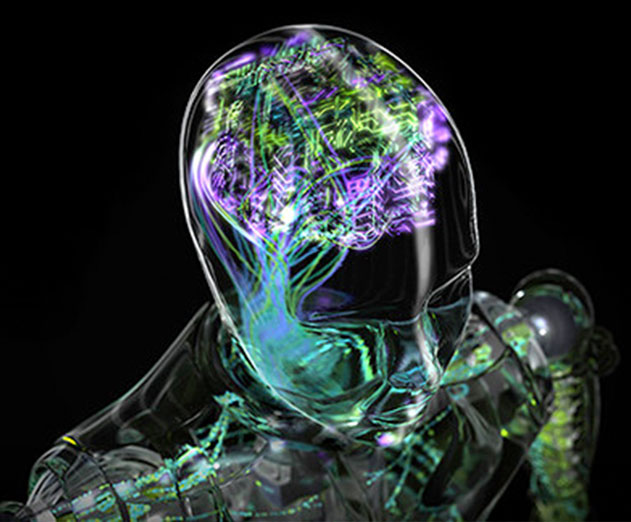 NVIDIA teaching developers about the power of AI
Friday, November 03, 2017 by Richard Harris

NVIDIA has announced a broad expansion of its Deep Learning Institute (DLI), which is training tens of thousands of students, developers and data scientists with critical skills needed to apply artificial intelligence. "The world faces an acute shortage of data scientists and developers who are proficient in deep learning, and we're focused on addressing that need," sai...
---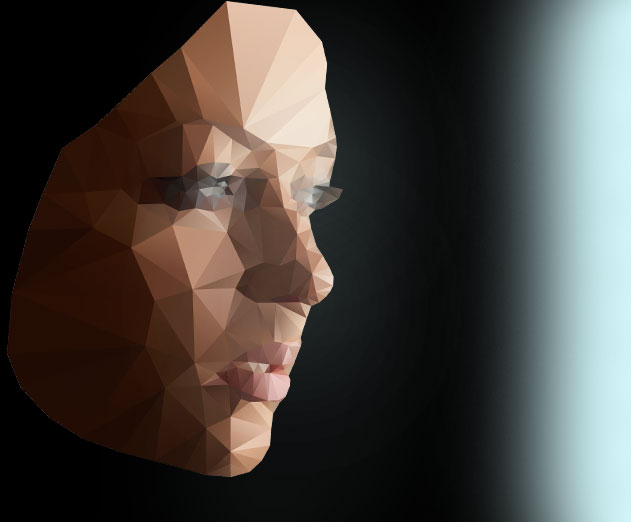 The battle of biometric security coming in 2018
Friday, November 03, 2017 by Kevin Tussy

Fingerprint sensors first appeared in smart devices in 2007 and then gained momentum as a 4-digit PIN code replacement in 2013's Apple iPhone 5S. Hailed as the future of authentication by some, fingerprint's security weaknesses were quickly exposed by the children of sleepy dads, cats' paws and gummy bears. Still, the lure of convenience today and the promise of securit...
---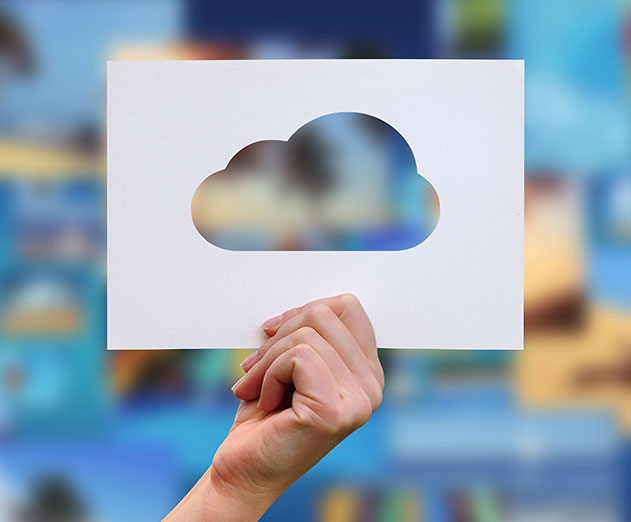 MariaDB reports successful investment round led by Alibaba
Thursday, November 02, 2017 by Richard Harris

MariaDB Corporation announced that it raised $27 million in an investment led by Alibaba Group. Combined with a recent $27 million investment from the European Investment Bank (EIB), this latest capital brings MariaDB's total funding this year to $54 million. MariaDB will continue its collaboration with Alibaba Cloud, the cloud computing arm of Alibaba Group, to deliver...
---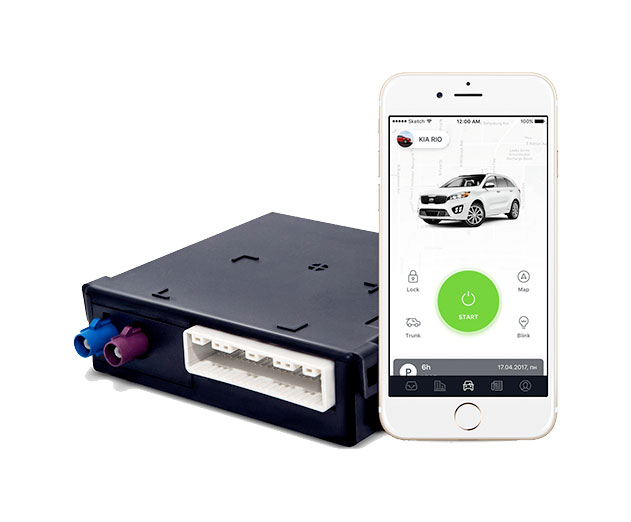 Bright Box delivers AI marketing system for dealerships
Monday, October 30, 2017 by Christian Hargrave

Bright Box has recently released Honda Connected Car services for European countries, and implements an AI system that could replace salesmen in car dealerships. This AI can evaluate the customer's lifestyle and recommend accessories, can sell cars based on driving style and the individual's lifestyle. Not only that it is able to predict when the user needs to go in for...
---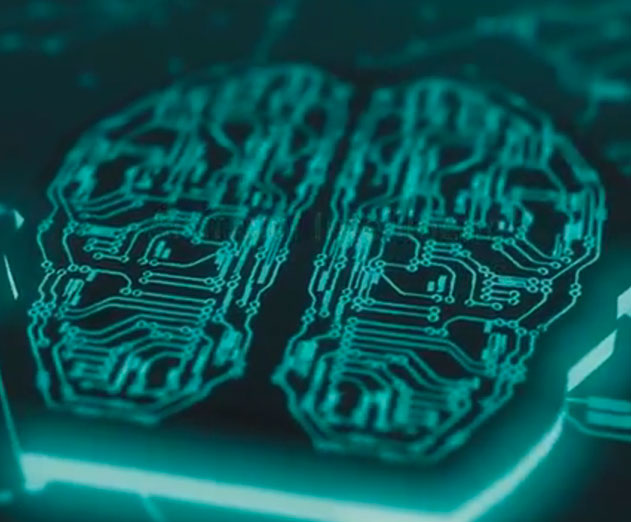 LevaData launches AI advisor Leva for strategic sourcing
Friday, October 27, 2017 by Christian Hargrave

LevaData announced the debut of its flagship product, Leva, an AI advisor for strategic sourcing and procurement. Leva is purpose-built for strategic supply chain and procurement professionals and uniquely combines multiple AI technologies with intelligent assistance to drive savings throughout the supply chain.Leva's most significant and transformative innovation is in...
---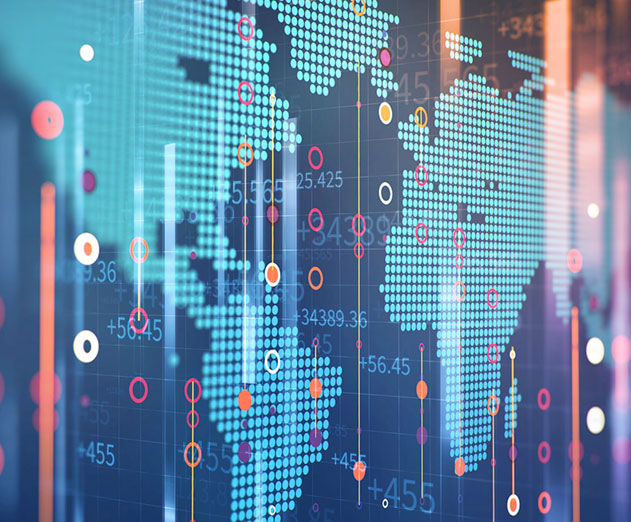 Community Data License Agreement announced by Linux Foundation
Wednesday, October 25, 2017 by Christian Hargrave

The Linux Foundation has announced the Community Data License Agreement (CDLA) family of open data agreements. In an era of expansive and often underused data, the CDLA licenses are an effort to define a licensing framework to support collaborative communities built around curating and sharing "open" data. Inspired by the collaborative software development models of ope...
---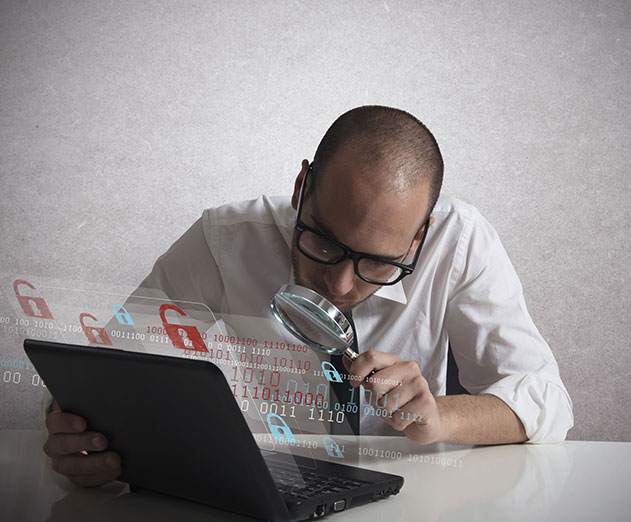 Lets talk about QA automation
Wednesday, October 25, 2017 by Richard Harris

Automation is making its rounds through the tech industries it seems in recent times. And each time it reaches a new destination we see all new innovation and a breaking down of traditional models. We sat down with Metova's quality assurance experts to learn more from the experts about how automation is making changes in the field and what we can we expect in the future...
---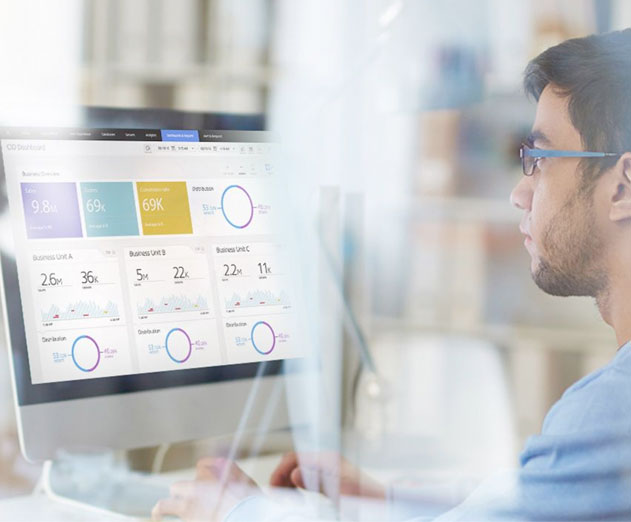 AppDynamics unveils the next gen business iQ
Monday, October 23, 2017 by Christian Hargrave

AppDynamics, a Cisco company and the leader in application intelligence, has announced new machine learning capabilities, and all new IoT network visibility, and vision for the next generation Business iQ, giving CIOs a bold new future with one platform to drive the business through the complexity of the digital economy.Every enterprise is deploying more and more softwa...
---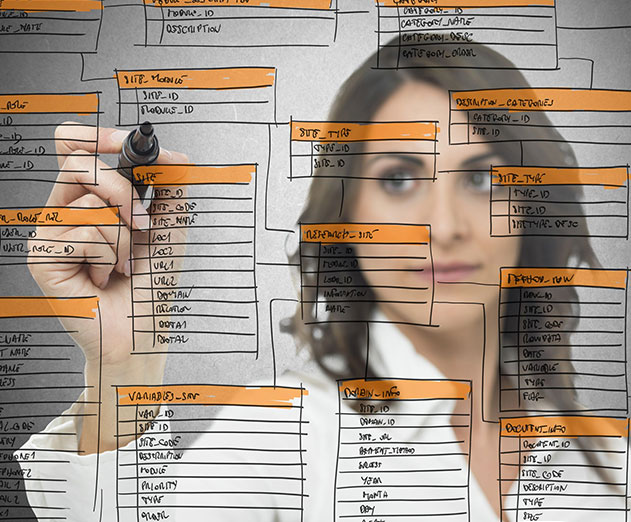 Explaining graph databases to a developer
Tuesday, October 17, 2017 by Richard Harris

Organizations are increasingly beginning to grasp onto the power of graph databases, which helps them unlock business value within connections, influences and relationship within their data. Graph databases enable new applications to adapt to changing business needs and existing applications to scale with the business.To learn more about how organizations can implement ...
---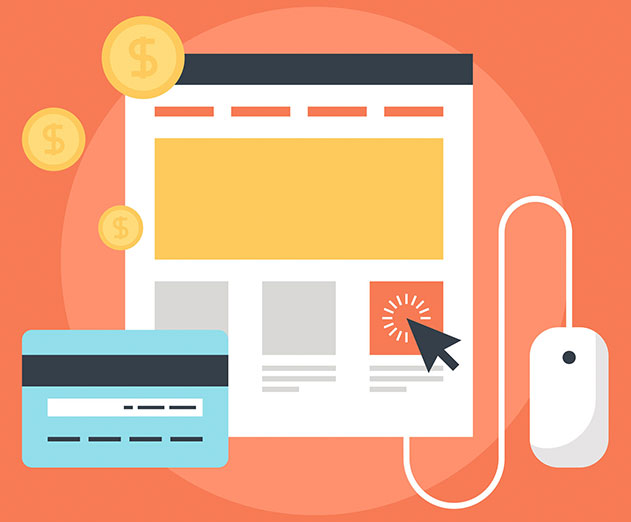 Digital content marketplace looks to rival traditional methods
Monday, October 16, 2017 by Christian Hargrave

DECENT has announced the beta launch of its DECENT GO marketplace, a decentralized digital marketplace. DECENT had previously launched their desktop application for DECENT GO at the end of June and are now thrilled with the addition of marketplace functionality. Built on DECENT's blockchain, the new marketplace promises to offer a better deal for content producers and p...
---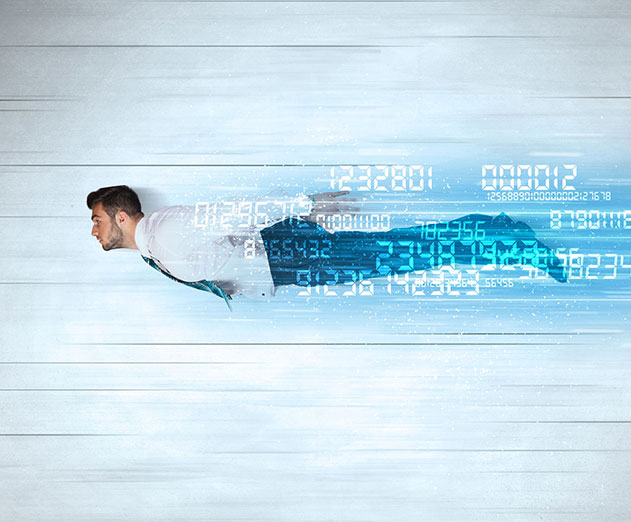 The impact of fast data on the modern application stack
Monday, October 09, 2017 by Richard Harris

Lightbend has announced its Fast Data Platform to help operationalize applications built for streaming data use cases. The new distribution aims to support how organizations design, build and run fast data applications, as new use cases like Real-Time Decisioning, Real-Time Personalization, IoT and others evolve the big data requirements from its legacy batch/Hadoop roo...
---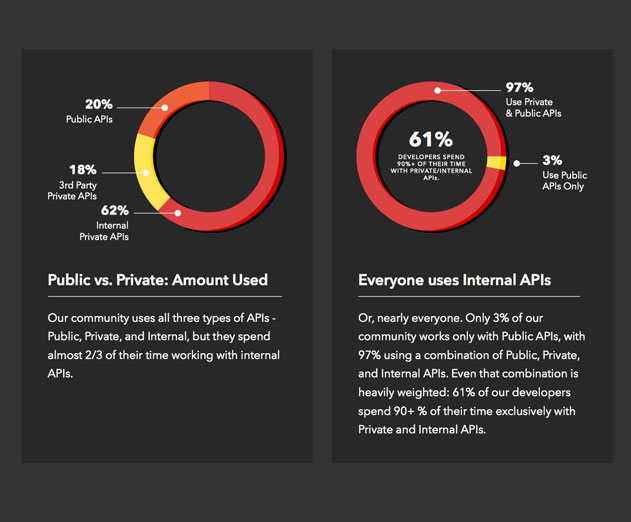 2017 State of API Survey released
Friday, October 06, 2017 by Richard Harris

Postman has released its 2017 State of API Survey. This survey of the Postman API community around the world was completed earlier in 2017 and asked a variety of questions about API usage, technologies, tools and concerns.API use is exploding among developers, as APIs are an essential part of software development for the web, IoT, mobile and AI applications. APIs allow ...
---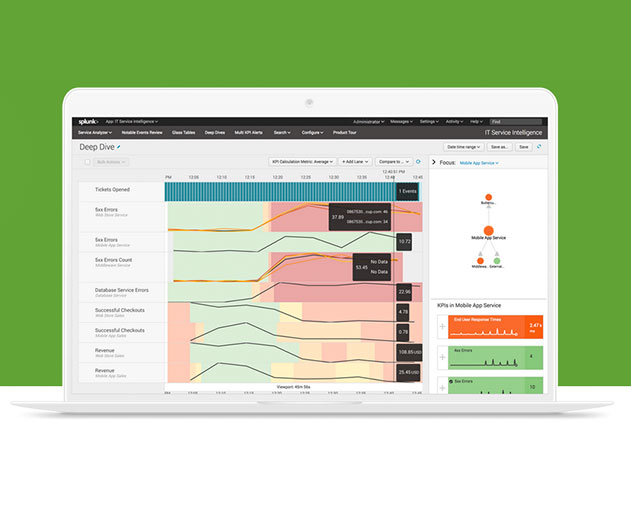 Splunk expands machine learning capabilities
Monday, October 02, 2017 by Richard Harris

Splunk Inc. has announced expanded machine learning capabilities across its product portfolio with the release of their Enterprise 7.0, IT Service Intelligence (ITSI) 3.0, User Behavior Analytics (UBA) 4.0 and updates to their Cloud platform. Splunk also introduced an updated suite of solutions that apply analytics and machine learning to fraud and cloud monitoring use ...
---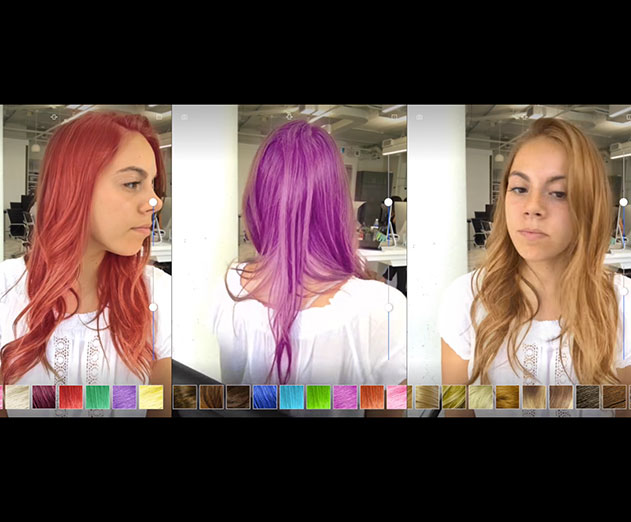 AR and deep neural networks collide to provide ModiFace
Thursday, September 28, 2017 by Christian Hargrave

ModiFace has announced a new live video based hair tracking and hair color simulation technology utilizing a deep neural network architecture. The new deep learning architecture utilizes a set of collaborative neural networks to detect hair in each video frame and to adjust the coloration of hair in a photo-realistic way. The implementation also utilizes the latest mach...
---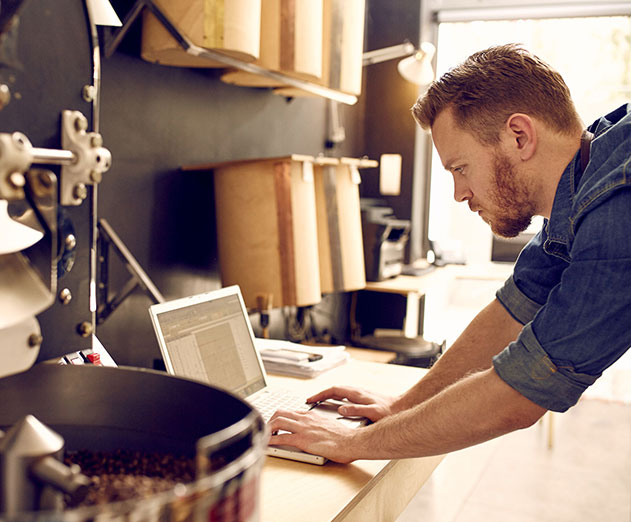 The small business market should be the developers next focus
Tuesday, September 26, 2017 by Richard Harris

Small businesses are more often than not behind the curve when it comes to technology, but how will that change in the future as? That's the question that many enterprise are searching for the answer to.Alex Barnett recently returned to Intuit to head up their Developer Group and he could not be more inspired by the role developers are playing in small business success....
---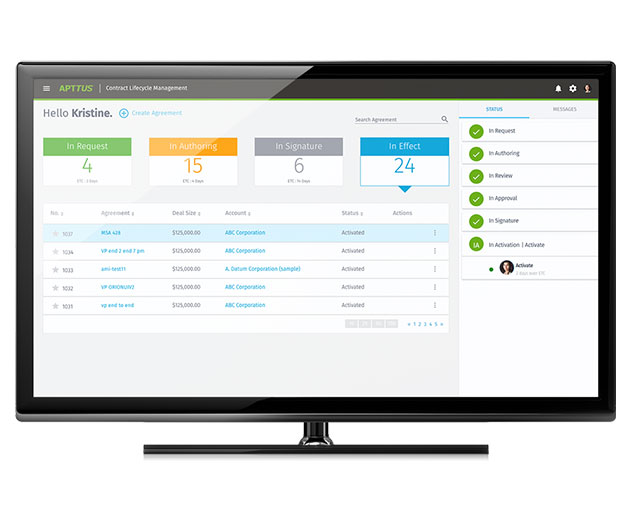 AI features for Apttus Contract Management to help legal teams
Monday, September 25, 2017 by Richard Harris

Apttus has unveiled Apttus Contract Management with Artificial Intelligence (AI). The addition of Artificial Intelligence to Apttus' Contract Management product offers legal departments numerous benefits, including reductions in contract cycle time, enhanced agreement risk management, and the automation of third-party paper. "Apttus' history of contract management...
---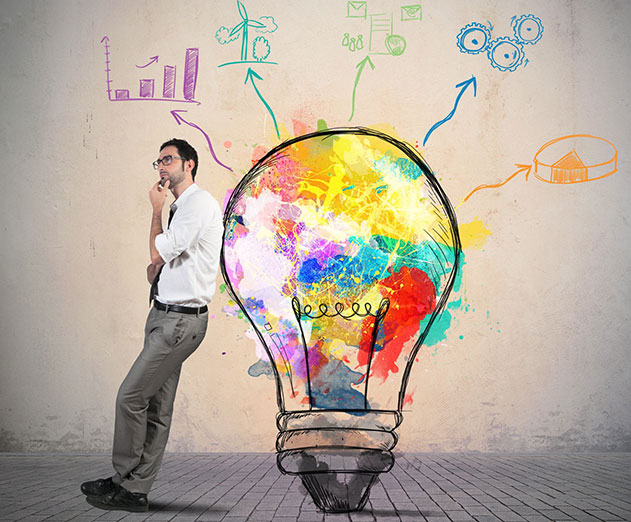 Cloudflare and Google partner to support developer innovation
Thursday, September 21, 2017 by Richard Harris

Cloudflare is collaborating with Google Cloud to help support developer innovation on the Cloudflare Apps Platform. The companies will help eligible early-stage startups access the resources needed to quickly launch and scale Cloudflare Apps built on Google Cloud Platform. The Cloudflare Apps Platform enables developers to build applications and distribute them to the m...
---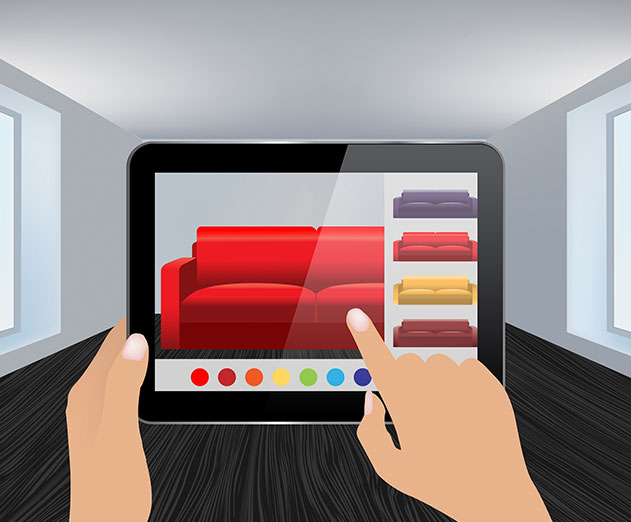 Shopping in AR is the future says Overstock
Thursday, September 21, 2017 by Christian Hargrave

Overstock.com, Inc. will be launching augmented reality (AR) within the retailer's iOS shopping app. Shoppers using a cell phone or tablet with iOS11 can launch the AR experience directly from the retailer's app, which features true-to-life-size 3D models, giving shoppers the most accurate representation of the product as possible so they can see exactly how it will fit...
---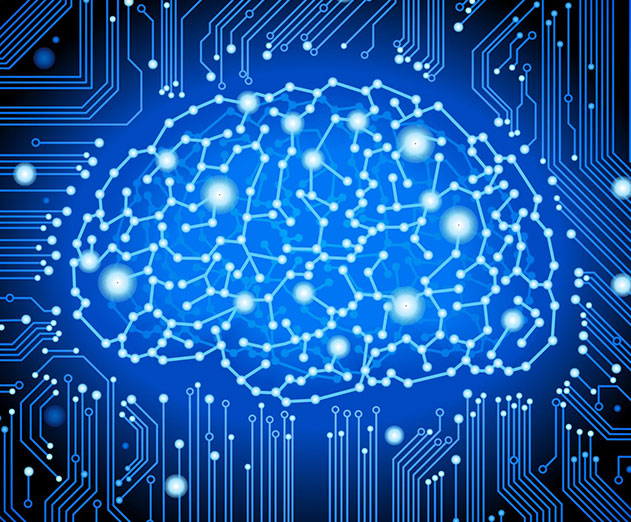 The impact of AI on the nearshoring market
Tuesday, September 19, 2017 by Richard Harris

Artificial Intelligence solutions, such as machine learning and deep learning algorithms, and chatbots, are fast becoming a business necessity for organizations everywhere, helping them make data-driven predictions to improve business outcomes, enhance customer service and to improve business workflow. But as a nascent and complex technology, it's difficult for companie...
---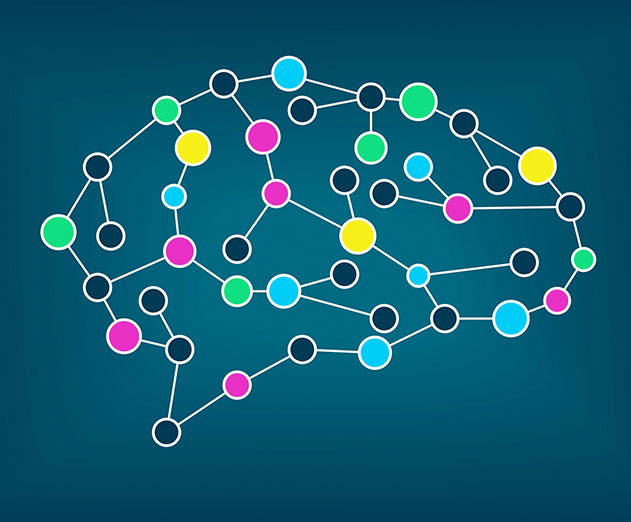 PagerDuty brings machine learning to management platform
Monday, September 11, 2017 by Richard Harris

PagerDuty has introduced new capabilities in machine learning and advanced response automation that enable businesses to orchestrate the right business-wide response to any situation. This is done by eliminating inefficiencies across the digital operations lifecycle, and applying best practices to any operational issue. The updated PagerDuty Digital Operations Managemen...
---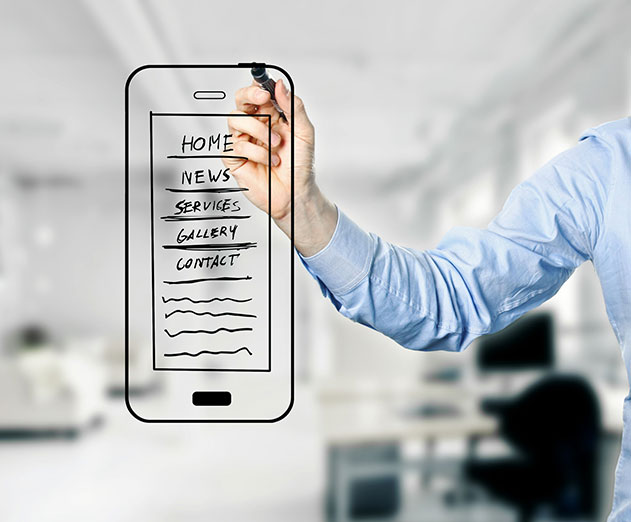 Providing in-app customer support help from Helpshift
Thursday, September 07, 2017 by Richard Harris

In today's hyper-competitive market, a developer must be sure to remove all potential friction points, which can irritate customers, or risk app extinction. Even the best of apps have seen this negative trend over a long period of time due directly to subjects like, customer support, scalability, and poor retention efforts.We had a chat with Abinash Tripathy, co-founder...
---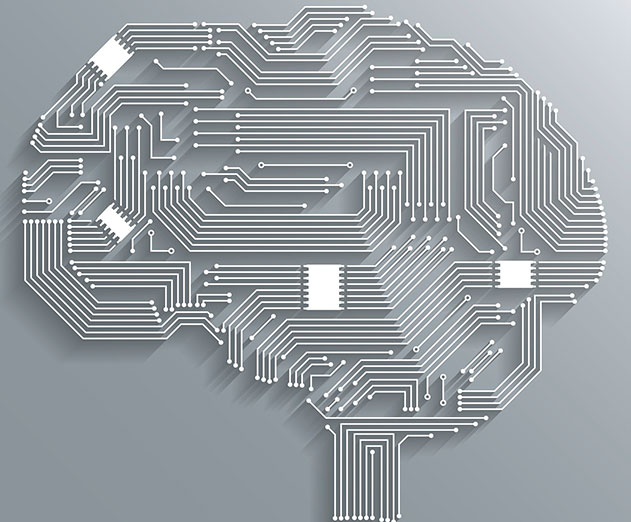 AI will create more jobs than it takes
Monday, August 28, 2017 by James Ramey

It is safe to say AI-powered terminators will not be taking over the world anytime soon. But the idea of AI automating jobs and taking them away from Americans has been the talk of the town. AI, known as artificial intelligence, has had increased use amongst large companies with its intelligent technology ranging though many industries. Instead of consumers focusing on ...
---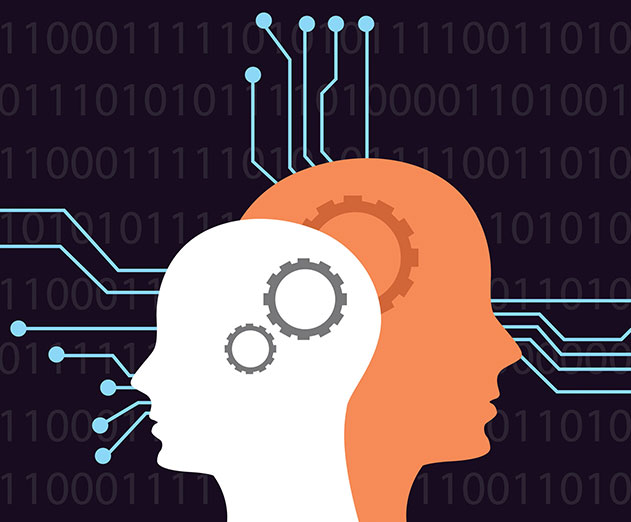 Human assisted AI analytics updates by Pramata in Summer '17 version
Saturday, August 26, 2017 by Richard Harris

Pramata, a commercial relationship operations company, has announced its Summer '17 Release which features a new suite of applications that leverage machine learning and built-in analytics to gain new insights from customer, partner and supplier data. By combining a software platform and human-assisted artificial intelligence (AI), Pramata customers can now quickly oper...
---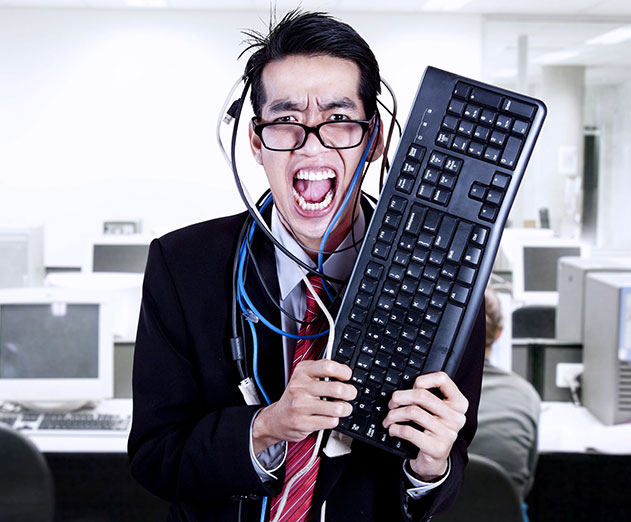 IT pros think their job will get harder in next 3 years
Tuesday, August 22, 2017 by Christian Hargrave

ManageEngine, a real-time IT management company and creators of ServiceDesk Plus has announced the results of its IT Service Management Future Readiness survey. The report, which was conducted in collaboration with ITSM.tools, consisted of ten questions that focused on the opportunities and challenges ITSM will see in the future. It was presented to ITSM professionals a...
---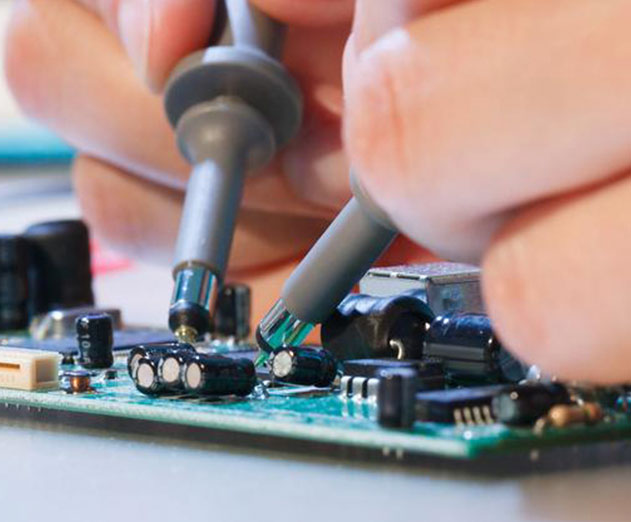 Zinnov names Aricent a leader in IoT
Friday, August 18, 2017 by Michael Haynes

Aricent, a global design and engineering company, has announced that for the second year running, the company has been recognized among the leading players in the IoT market by Zinnov. The Zinnov Zones 2017 IoT Technology Services report classed Aricent in the leadership zone in five major industry categories that underline the company's rich heritage in innovation and ...
---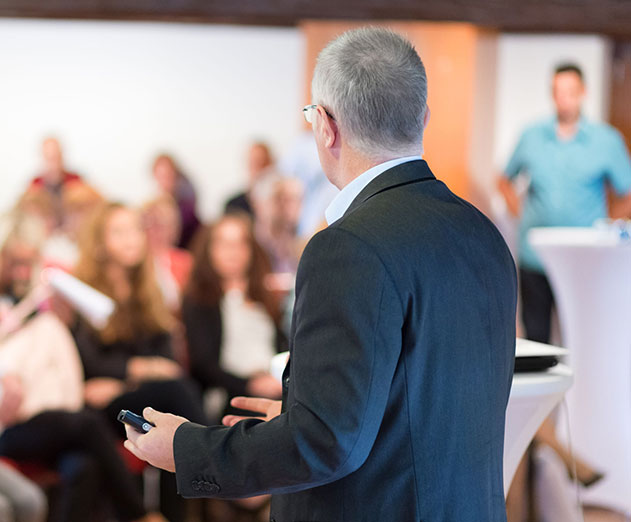 W3C Publishing Summit event docket announced
Friday, August 18, 2017 by Christian Hargrave

The World Wide Web Consortium (W3C) announced the program of its inaugural W3C Publishing Summit to be held 9-10 November 2017 in the San Francisco Bay area, California, featuring keynotes from Internet pioneer and futurist Tim O'Reilly and Adobe CTO Abhay Parasnis.Publishing and the Web interact in innumerable ways. From schools to libraries, from design to production ...
---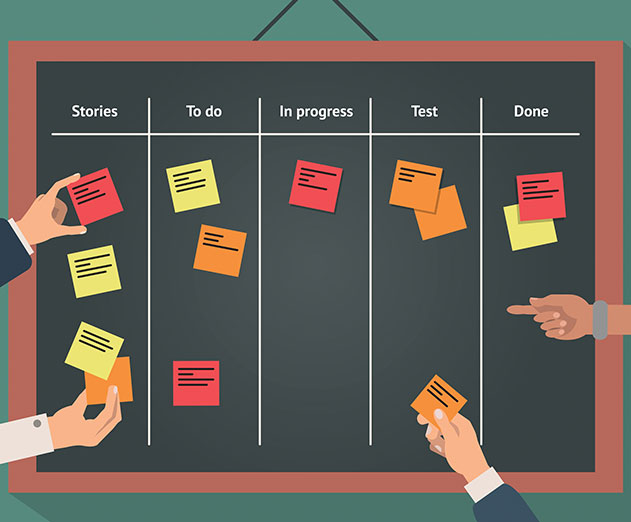 5 Agile practices to keep pace with digital transformation
Friday, August 11, 2017 by Ronit Eliav

Disruptive, continuous change is now the norm. Online companies like Uber, Airbnb and Netflix have transformed the transportation, hospitality and entertainment industries with disruptive technologies and services that couldn't have been conceived just ten years ago.However, enterprise organizations have been slower to respond. While customer facing web and mobile appli...
---
A discussion with Oracle on chatbots
Wednesday, August 02, 2017 by Richard Harris

With recent advancements in machine learning and the convergence of compute power and big data bringing artificial intelligence into the mainstream, intelligent bots will transform every facet of every industry and dramatically improve the customer experience. We recently had a discussion with Mr. Suhas Uliyar from Oracle to chat about how Oracle is using this transform...
---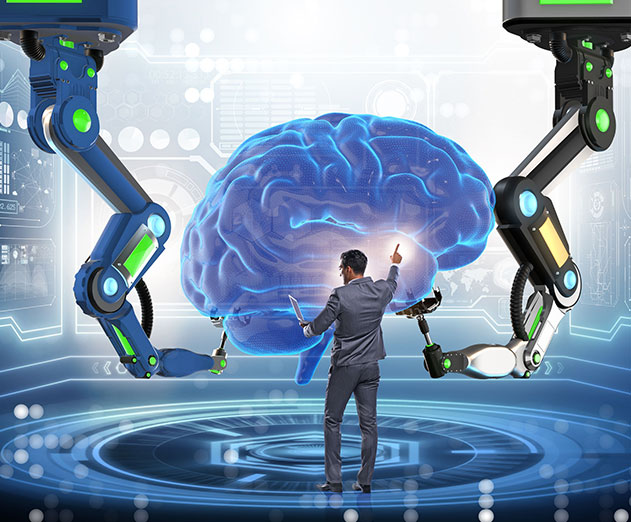 How AI rendering is supercharging performance with NVIDIA
Tuesday, August 01, 2017 by Richard Harris

NVIDIA has announced that it is bringing the power of artificial intelligence to rendering with the launch of NVIDIA OptiX 5.0 SDK with powerful new ray-tracing capabilities.Running OptiX 5.0 on the NVIDIA DGX Station - the company's recently introduced deskside AI workstation - will give designers, artists and other content-creation professionals the rendering capabili...
---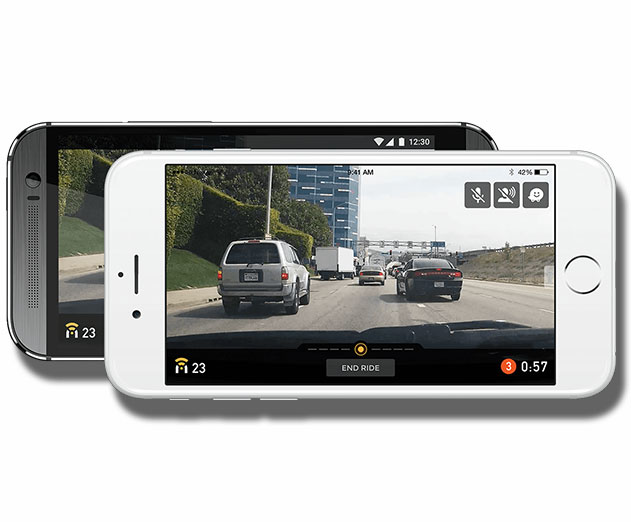 Neural processing engine inside new app provides driver assistance
Tuesday, July 25, 2017 by Richard Harris

Nexar has launched the first driving safety application leveraging the Qualcomm Snapdragon Neural Processing Engine (NPE) SDK. The Nexar app will now be able to provide advanced driver-assistance systems (ADAS), including unprecedented real-time forward-collision warnings and other life-saving features, to hundreds of millions of vehicles whose drivers own Android phone...
---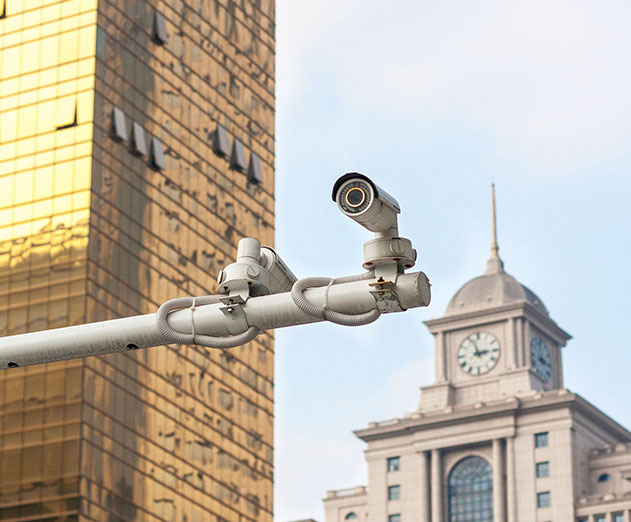 Motorola and AI company Neurala are going to make intelligent cameras
Friday, July 21, 2017 by Christian Hargrave

Motorola Solutions announced that it will work with artificial intelligence (AI) company Neurala to develop intelligent cameras for public safety users. The goal is to enable police officers to more efficiently search for objects or persons of interest, such as missing children and suspects.The companies will work together to integrate Neurala's AI capabilities with Mot...
---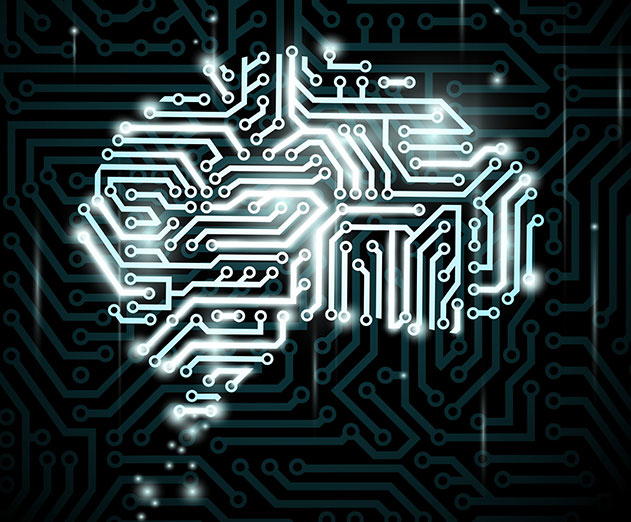 IBM proves commitment to Java and Scala communities
Tuesday, July 04, 2017 by Richard Harris

IBM is announcing a collaborative development initiative with Lightbend, a creator of the Reactive Application Development Platform, to help advance the development of artificial intelligence (AI) and cognitive solutions in the enterprise. The resulting joint solutions will be designed to provide a complete toolchain for Java and Scala developers to easily build and dep...
---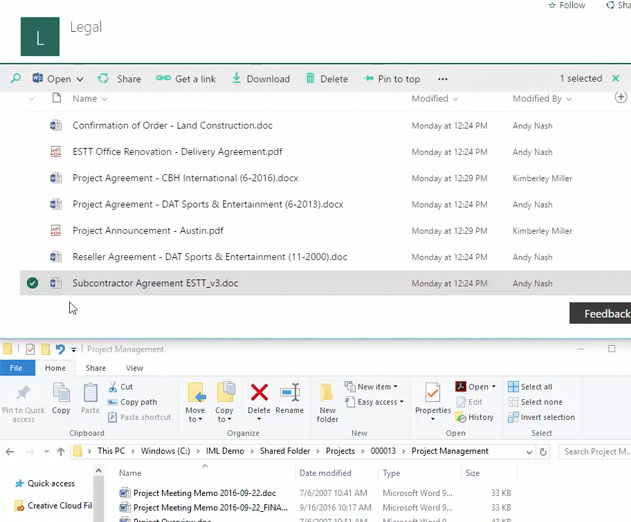 M-Files integrates AI tech from ABBYY
Monday, June 26, 2017 by Christian Hargrave

M-Files Corporation, an intelligent information management company, has announced a partnership with ABBYY, a global provider of intelligent capture, optical character recognition, language-based and artificial intelligence technologies.M-Files is integrating ABBYY technology into its intelligent information management platform to further simplify and improve the way in...
---
Personal Financial Wellness API announced at Digital Banking Summit
Wednesday, June 14, 2017 by Michael Haynes

Life and technology are becoming inseparable, with services like Amazon Alexa providing on-demand insights and forward-looking advice through the data we willingly provide to them. When it comes to leveraging that data to guide consumers in achieving financial balance and wellness, however, this type of simple, digital personalized guidance is lacking. This is surprisin...
---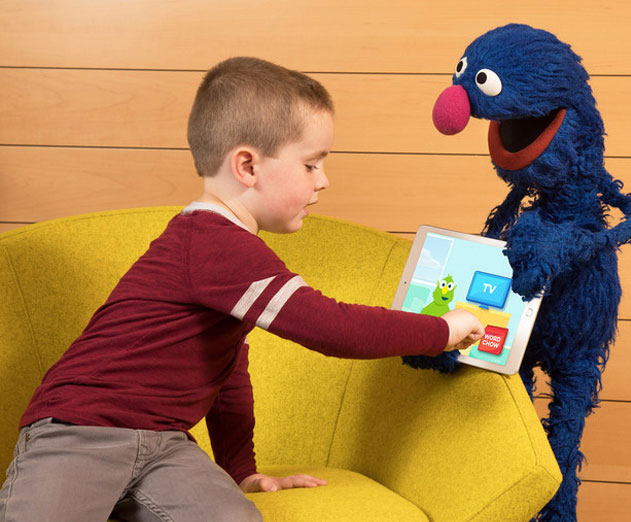 IBM Watson and Sesame Workshop launches AI vocabulary learning app
Tuesday, June 06, 2017 by Richard Harris

IBM and Sesame Workshop have announced that Georgia's Gwinnett County Public Schools, one of the nation's top urban school districts, has completed an initial pilot of the industry's first cognitive vocabulary learning app, built on the IBM and Sesame Intelligent Play and Learning Platform. The new platform, based on IBM Cloud, enables an ecosystem of software developer...
---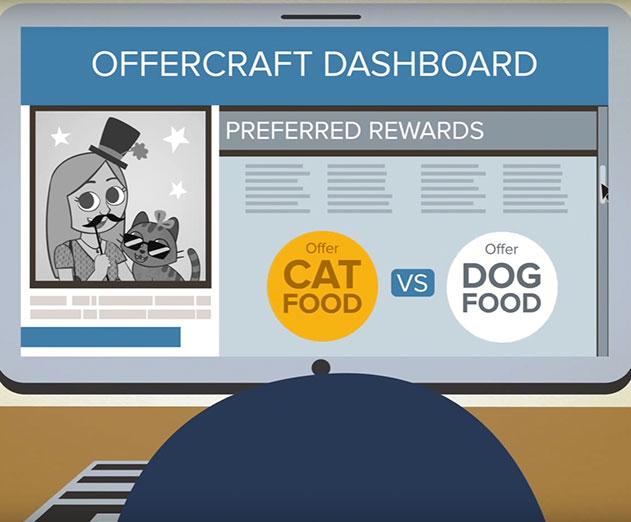 OfferCraft expands AI and Gamification efforts into Asia
Thursday, May 18, 2017 by Michael Haynes

OfferCraft, a software company that uses artificial intelligence and gamification to better target advertising, is expanding into Asia. Their executives will be doing presentations at the Global Gaming Expo Asia (G2E) from May 16 to 18 at the Venetian Macao Resort Hotel at Stand 961."We're thrilled about our Asia debut," said OfferCraft CEO Aron Ezra. "Our software make...
---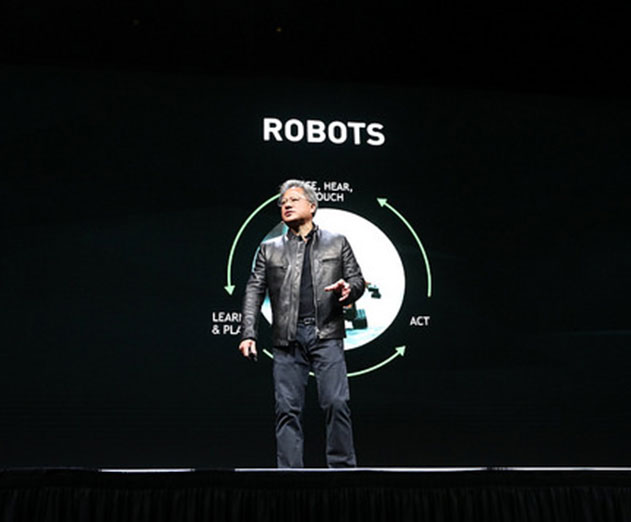 Everything you need to know about GPU Technology Conference
Friday, May 12, 2017 by Richard Harris

Everyone is having a great time this year at NVIDIA's GPU Technology Conference, so if you don't make it this year, there is always next year. The major topic this year that has stood out from the rest has to be Artificial Intelligence. As the cutting edge of AI technology gets closer to making better faster smarter mechanical beings, computer processing speeds too must...
---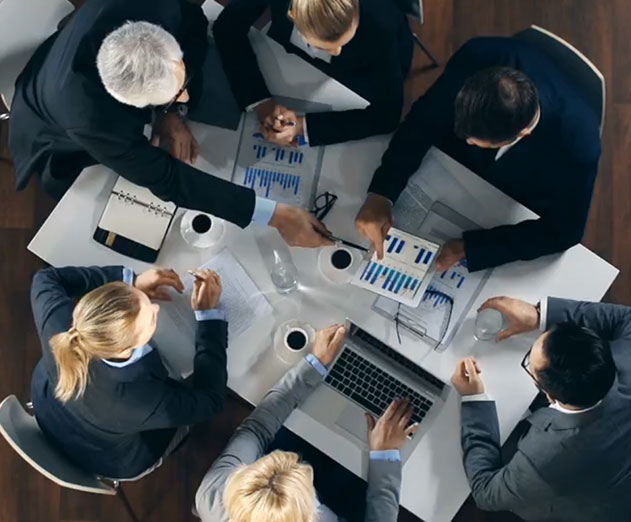 Brainshark Labs released at Microsoft Build 2017
Thursday, May 11, 2017 by Richard Harris

Brainshark, Inc., delivering SaaS-based sales enablement and readiness solutions, has announced the launch of Brainshark Labs, its incubator for research and innovation, at Microsoft Build 2017, held May 10-12 in Seattle. They will share how they are integrating Microsoft's Cognitive Services and HoloLens mixed-reality simulation technology to transform how salespeople ...
---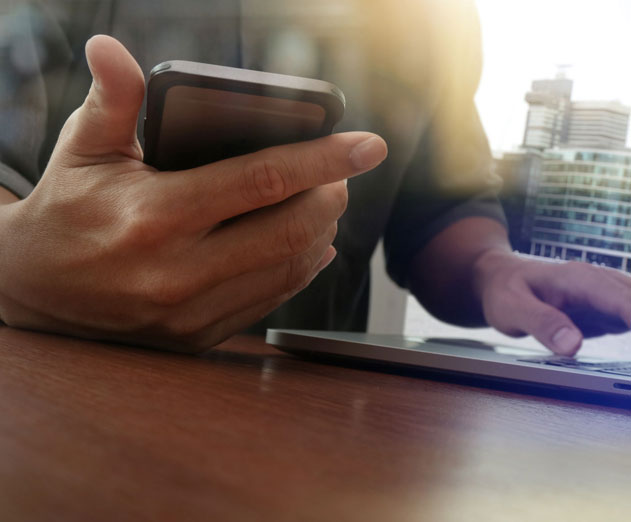 The hottest skills needed in the freelance job market to get hired
Thursday, May 04, 2017 by Michael Haynes

Upwork has released its newest quarterly index of the hottest skills in the U.S. freelance job market. The Upwork Skills Index ranks the site's 20 fastest-growing skills and is part of a quarterly series that sheds light on new and emerging skills freelancers are providing. According to a recent report, nearly half (49%) of hiring managers use freelancers to access skil...
---
Bringing LEGO minifigures to life using AR and emotion recognition
Wednesday, May 03, 2017 by Richard Harris

Goran Vuksic, an iOS developer for Tattoodo, has made a unique new application that is helping make childhood dreams come alive. The app uses emotional AI and Augmented Reality SDK's that help transform miniature LEGO characters into interactive models. The project responds to a user's facial features by analyzing and projecting the user's current mood onto the LEGO cha...
---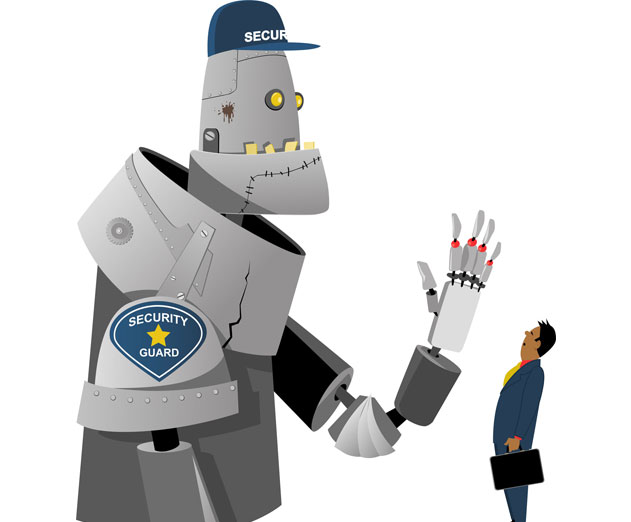 Instart Logic brings Helios AI-Driven security out into the open
Friday, April 28, 2017 by Michael Haynes

In ancient mythology, Helios was the Greek god of the sun streaking across the heavens in a chariot shining much-needed light onto a dark and dangerous world. That's exactly what Instart Logic, is doing with their latest announcement of Helios - "using artificial intelligence to illuminate and solve today's most challenging digital security issues."Web application attac...
---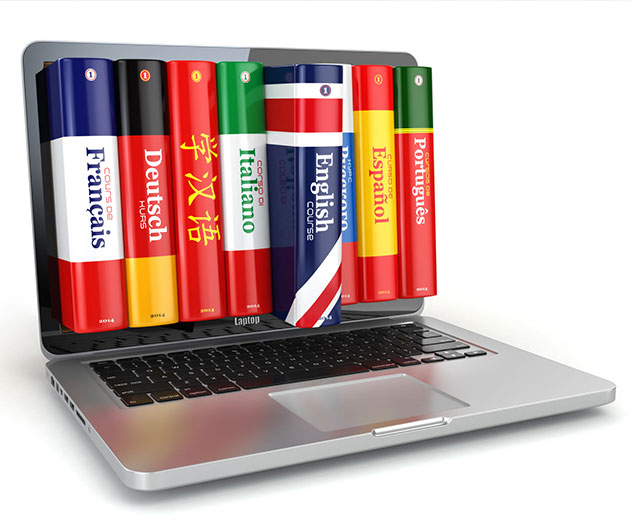 Language translation app by Reverso hits 6.0
Monday, April 24, 2017 by Christian Hargrave

Reverso, a developer of translation tools and solutions, has unveiled Reverso Context 6.0 - the latest version of their mobile translation and language learning app with a number of improvements to help its five million users discover new words and phrases in context. Their platform specializes in tapping the power of Big Data and AI to help users better understand word...
---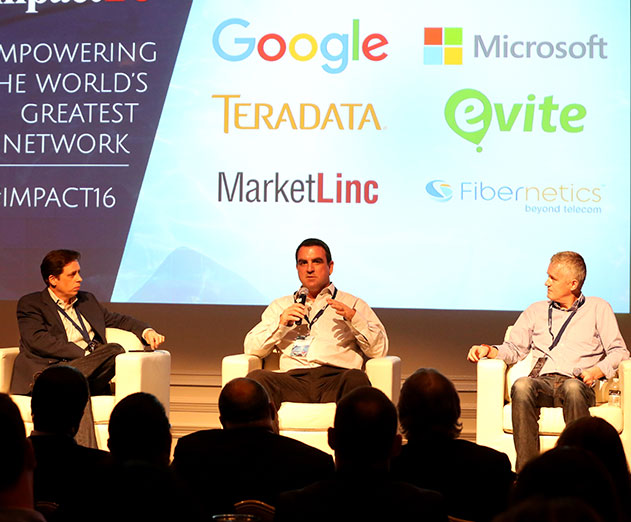 Big Nerd Ranch CEO to be featured speaker at IMPACT17
Monday, April 24, 2017 by Christian Hargrave

Big Nerd Ranch, known for its immersive application development bootcamps and app development services, announced that its CEO and founder, Aaron Hillegass, will be a featured speaker at IMPACT17 Cayman. This important internet marketing event will be help at at the beautiful Kimpton Seafire Resort, Grand Cayman. Hillegass' lifelong interest in ...
---
Becoming a citizen developer
Thursday, April 06, 2017 by Richard Harris

Editors note: Guest submission by Oren Ariel, CTO and Cofounder, CaprizaThe latest numbers show that the Personal Computer market shrank another 6% in 2016, the third consecutive year of slowing sales. Smartphone sales continued to grow, and internet traffic from mobile devices actually exceeded traffic from PCs for the first time in October of 2016. Mobile is the new e...
---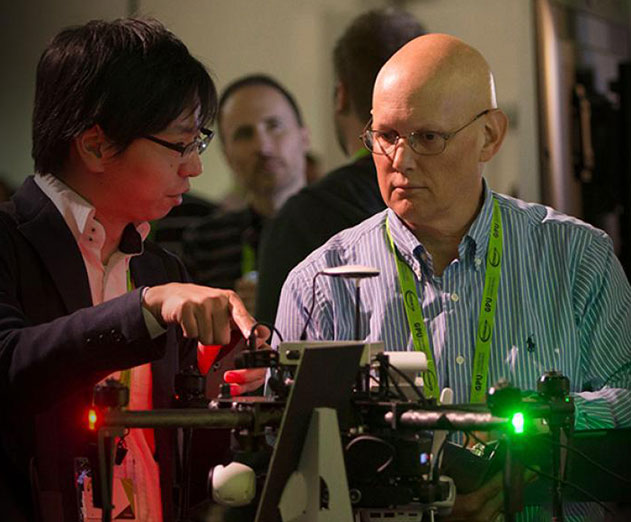 NVIDIA hosts eighth annual GPU Technology Conference
Wednesday, April 05, 2017 by Richard Harris

NVIDIA will host its eighth annual GPU Technology Conference (GTC) on May 8-11, at the San Jose McEnery Convention Center. NVIDIA founder and CEO Jensen Huang will deliver a keynote on Wednesday, May 10, to an expected audience of 8,000 attendees.GTC is the largest event of the year for developers, data scientists and executives in the fields of artificial intelligence,...
---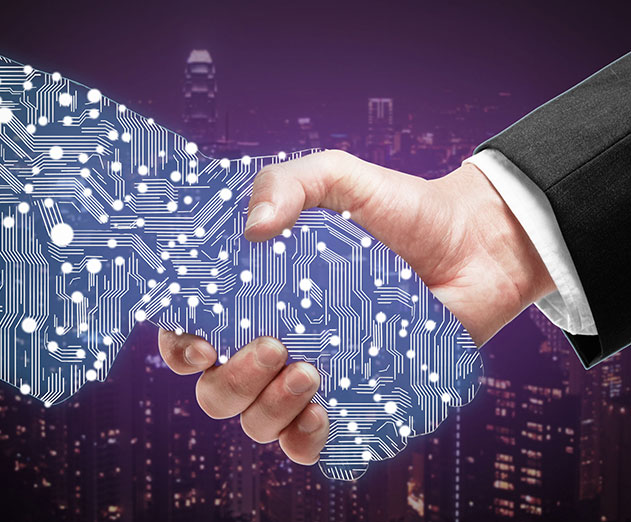 Digital transformation will create jobs not kill them
Wednesday, April 05, 2017 by Michael Haynes

When it comes to organizational impact, IT companies may be expecting to add jobs (including mobile app developers) over the next three to five years due to new projects (72 percent) and new technologies (69 percent) for digital transformation, according to a YouGov survey commissioned by Appian. Even more, 77 percent of IT leaders report digital transformation is a job...
---
Pinterest promoted app pins now suported by Bidalgo
Thursday, March 30, 2017 by Christian Hargrave

Bidalgo, a provider of ad automation software and services for app marketers, has announced the public availability of ad automation for Pinterest Promoted App Pins. Recognized as a Pinterest Marketing Partner last November, Bidalgo enables app marketers to scale their growth by using Artificial Intelligence algorithms to optimize ad campaigns using Promoted App Pins an...
---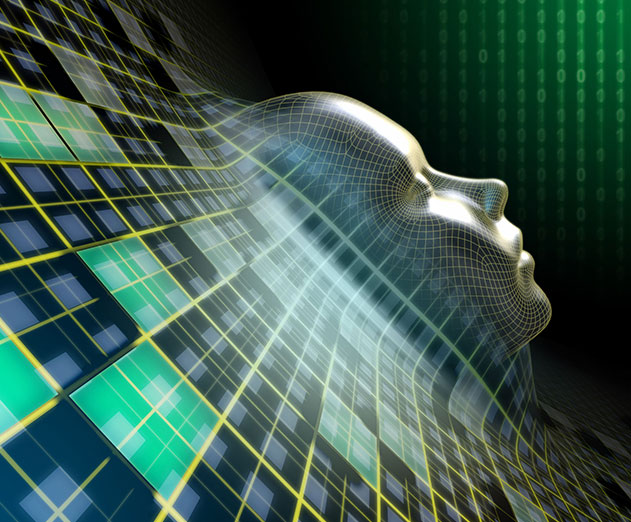 Put deep learning neural network AI software from NASA in your apps
Thursday, March 30, 2017 by Richard Harris

Product developers can significantly accelerate the deployment of AI applications without a team of Ph.D. researchers, an extensive evaluation of different tools or years of costly R&D with the Neurala Developers Program, announced by Neurala. Neurala makes The Neurala Brain, a deep learning neural networks platform that is making smart products like toys, cameras a...
---
Driver only operated and driverless trains
Friday, March 24, 2017 by Greig Duncan

The global rail industry has gone through a number of positive changes in technology and safety since 1967 when London Underground's Victoria line was the first line operated with Automatic Train Operation.Despite automation and technology being tried and tested for the last 30 years then, the issue of Driver Only Operated (DOO) - also known as One Man Operation (OMO) t...
---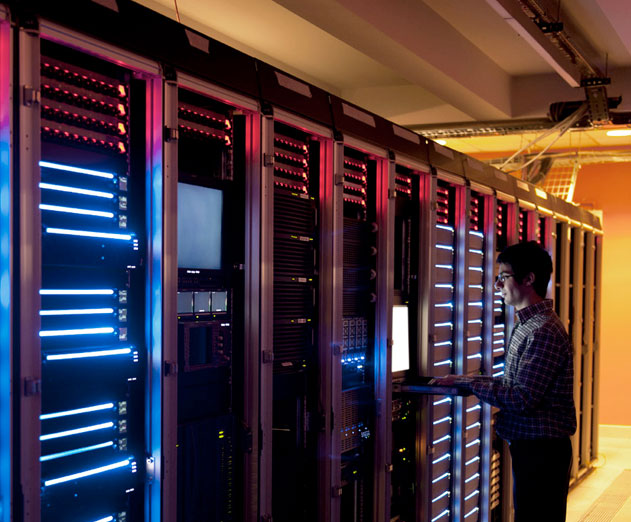 Canonical collaborates to with NXP to improve IoT
Wednesday, March 22, 2017 by Michael Haynes

NXP and Canonical have collaborated to port Ubuntu Core to the LS1043A, a quad-core SoC targeted at IoT gateways and networking equipment. With this combination, device manufacturers gain a platform with which to build high throughput IoT Gateways.Ubuntu Core has been used in a variety of devices from IoT Gateways to network equipment. IoT Gateways benefit from the wide...
---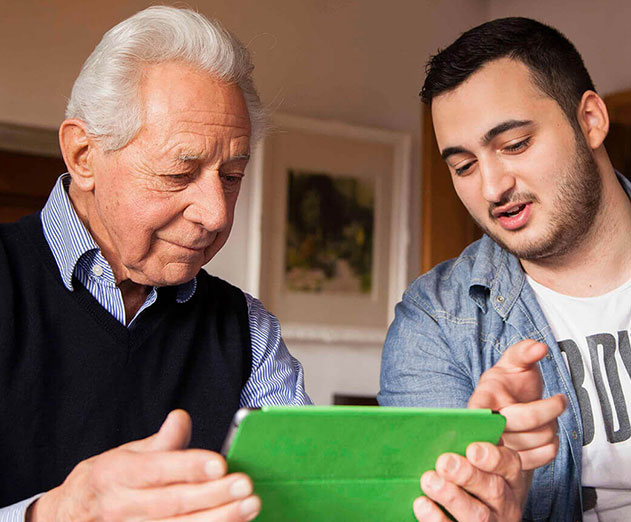 Coresystems says crowdsourcing can upend the field service industry
Monday, March 20, 2017 by Christian Hargrave

Coresystems has introduced the Project Management Module, a significant new enhancement to its field service software platform. With the new offering, Coresystems is enabling customers to crowd source their field service operations through their "crowd service" delivery model, in order to reduce operational expenditure and risk and increase customer satisfaction and rev...
---
Free photo transforming SDK toolkit gets updated
Wednesday, March 15, 2017 by Christian Hargrave

Kanvas will be adding a new feature to its SDK toolkit (which it made available to the developer community for free in January), allowing users to transform their photos into artwork - for instance, turn that pic of a sunset into a Van Gogh-esque painting. With the new feature, called Kanvas AI Art, a user can simply choose a filter of an artistic style. From here, usin...
---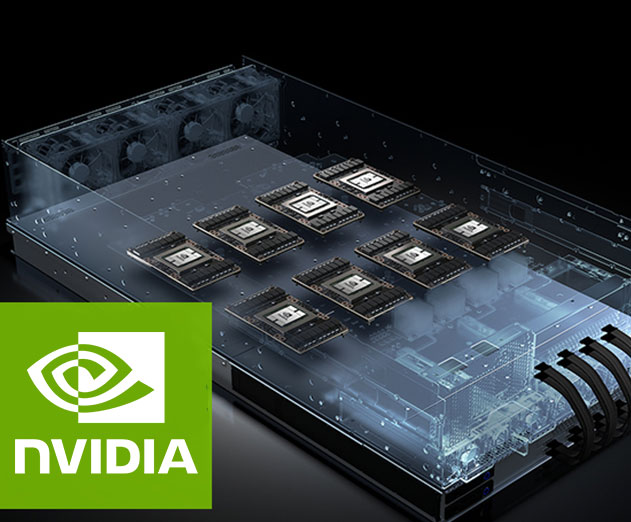 NVIDIA releases GPU accelerator to improve AI
Friday, March 10, 2017 by Richard Harris

As innovation progresses, more and more processing is being offloaded to the cloud to do the heavy lifting. But how much cloud usage is too much for cloud providers to handle efficiently? That is the answer that many companies hope never to have to answer as they ramp up their cloud usage exponentially. That's where NVIDIA and Microsoft look to make big changes in the w...
---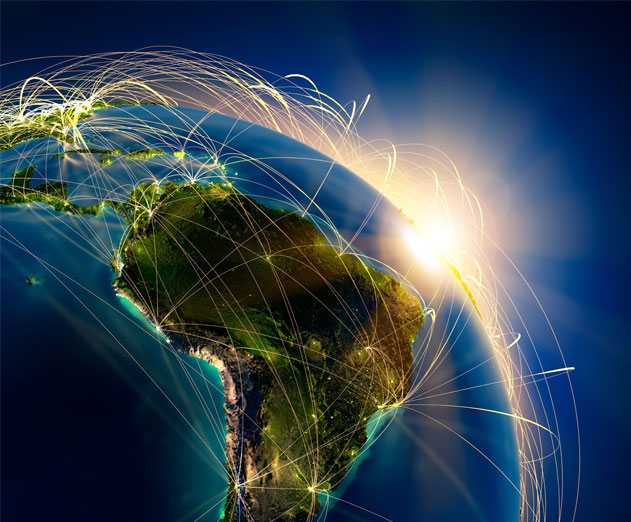 Apex-Brasil showcases Brazil's finest at SXSW
Friday, March 10, 2017 by Christian Hargrave

The Brazilian Trade and Investment Promotion Agency (Apex-Brasil) will showcase 68 of Brazil's most exciting companies at the 2017 SXSW Interactive Festival. As part of its mission to bring the best of Brazil to the world's global investors and trade fairs, Apex-Brasil will share the abundance of opportunities that exist in its vibrant ecosystem with attendees at SXSW I...
---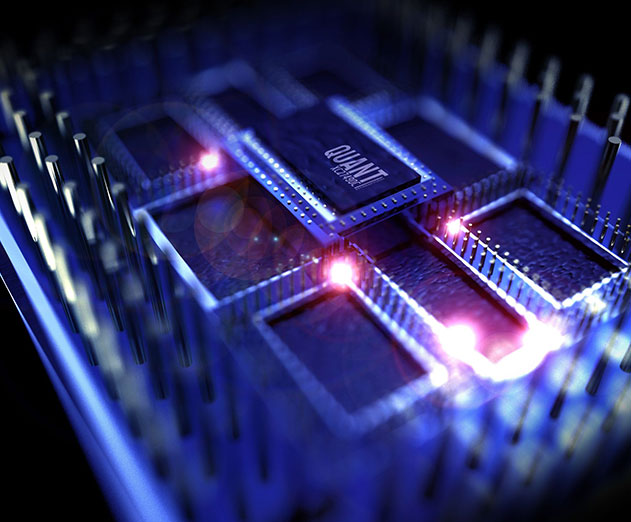 IBM is building a quantum computing system
Wednesday, March 08, 2017 by Richard Harris

IBM announced an industry-first initiative to build commercially available universal quantum computing systems. "IBM Q" quantum systems and services will be delivered via the IBM Cloud platform. While technologies that currently run on classical computers, such as Watson, can help find patterns and insights buried in vast amounts of existing data, quantum computers will...
---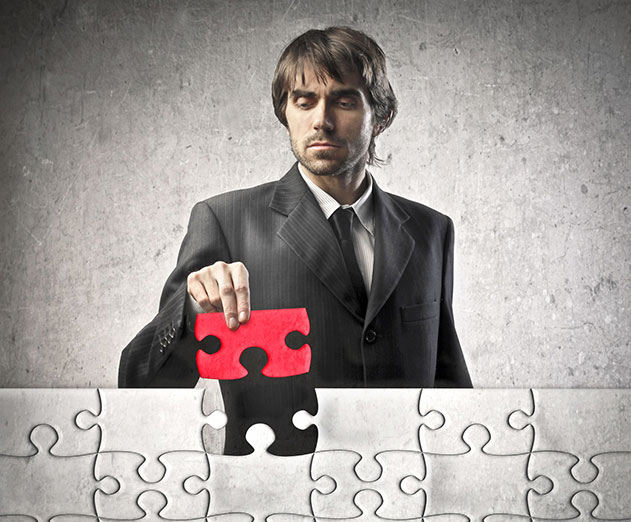 How to integrate business priorities into the DevOps process
Wednesday, March 08, 2017 by Anaud Ganpaul

The business case for enterprise mobile applications is in crisis. Enterprises increased their spend on mobile application development to more than 10% of their overall budgets in 2016, yet fewer than 1% of mobile apps are successful, according to research firm, Gartner.To address this disturbing trend, enterprises are re-envisioning their mobile application development...
---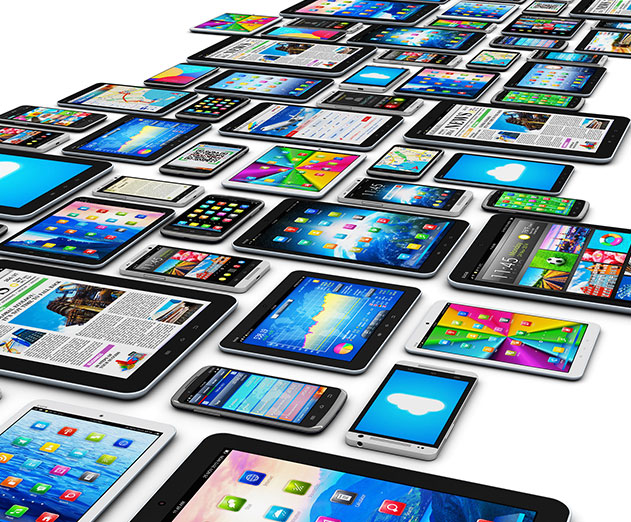 Apps will soon have to be compatible with over 100 devices
Friday, February 24, 2017 by Richard Harris

The Mobile World Congress 2017 has prompted AppFutura to release a report with keys to create a mobile app with the collaboration of development companies worldwide. Main conclusions show that apps will have to be more dynamic and adapt to the increasing number of devices and technologies available, still far from the mobile market full potential.Mobile applications hav...
---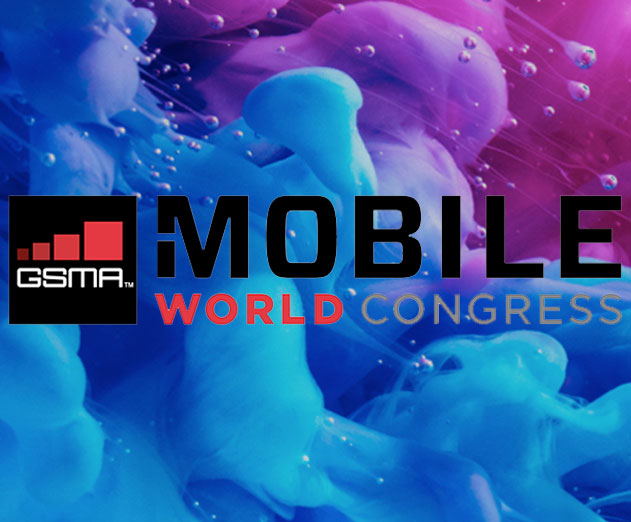 All eyes on Mobile World Conference 2017
Wednesday, February 22, 2017 by Richard Harris

As all eyes turn to the Mobile World Conference (MWC) in Barcelona this month (27 February - 4 March, 2017), Ovum's analyst team have gathered their views regarding what they expect to see at the world's largest and most highly regarded mobile industry event.A key theme, which recurs throughout the report is the belief that MWC 2017 will mark a further shift in the evol...
---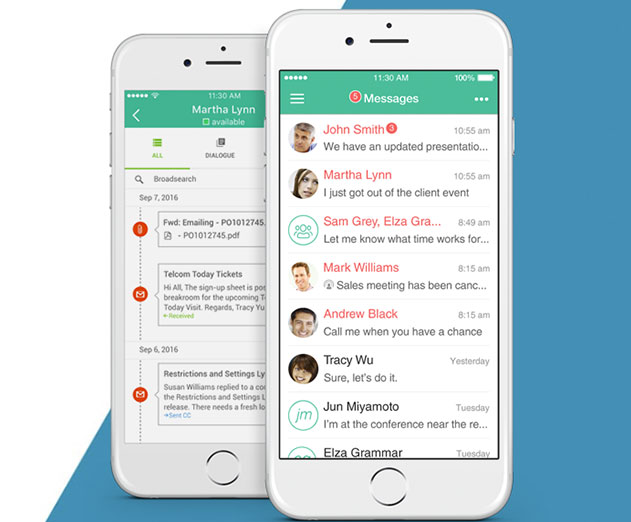 BroadSoft's bMobile gets AI and Apple Callkit
Wednesday, February 22, 2017 by Christian Hargrave

BroadSoft, Inc. has announced two significant enhancements to its bMobile advanced mobility solution: Artificial intelligence capabilities and Apple CallKit support for BroadSoft Business UC-One mobile apps that provide business users with a superior mobile user experience over any device, network or location and unlocks new revenue opportunities for Mobile Operators.A ...
---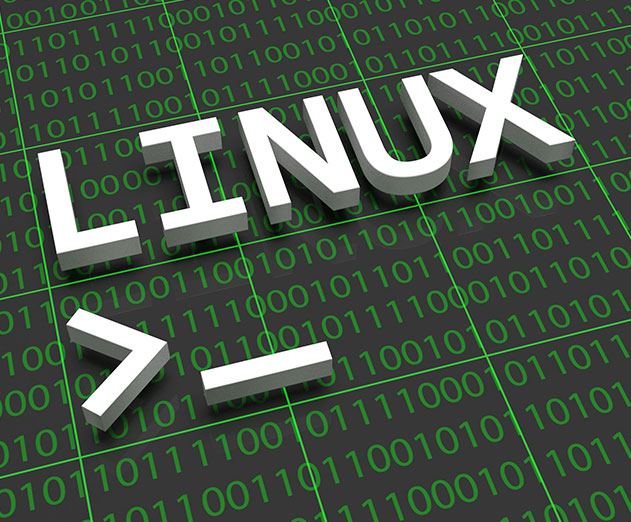 Capsule8 comes out of stealth to help protect Linux from attacks
Wednesday, February 15, 2017 by Christian Hargrave

Capsule8 has emerged from stealth mode to unveil its plans for the industry's first container-aware, real-time threat protection platform designed to protect legacy and next-generation Linux infrastructures from both known and unknown attacks. Founded by experienced hackers John Viega, Dino Dai Zovi and Brandon Edwards, Capsule8 is being built on the real-world experien...
---
Advancing transformational and intelligent transportation technologies
Wednesday, February 15, 2017 by Christian Hargrave

The Intelligent Transportation Society of America (ITS America) released today its "The Road Ahead: The Next Generation of Mobility" public policy roadmap that provides policy recommendations on how to advance the research and deployment of transformational and intelligent transportation technologies. Specifically, the roadmap provides recommendations on policy issues t...
---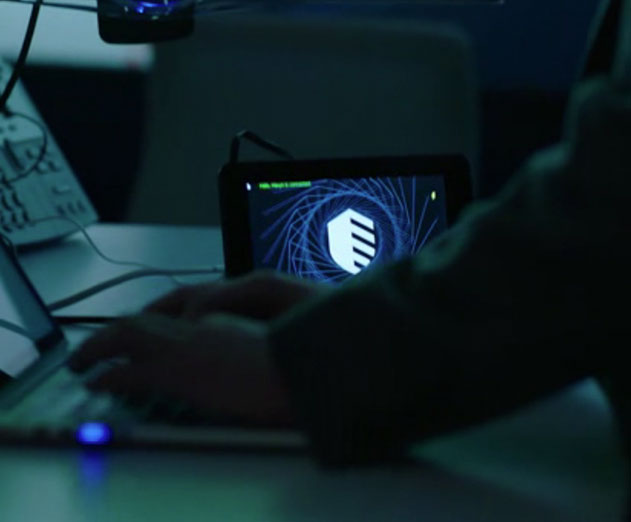 IBM Watson for cyber security has cognitive skills
Monday, February 13, 2017 by Richard Harris

According to IBM research, security teams sift through more than 200,000 security events per day on average, leading to over 20,000 hours per year wasted chasing false positives. The need to introduce cognitive technologies into security operations centers will be critical to keep up with the anticipated doubling of security incidents over the next five years and increa...
---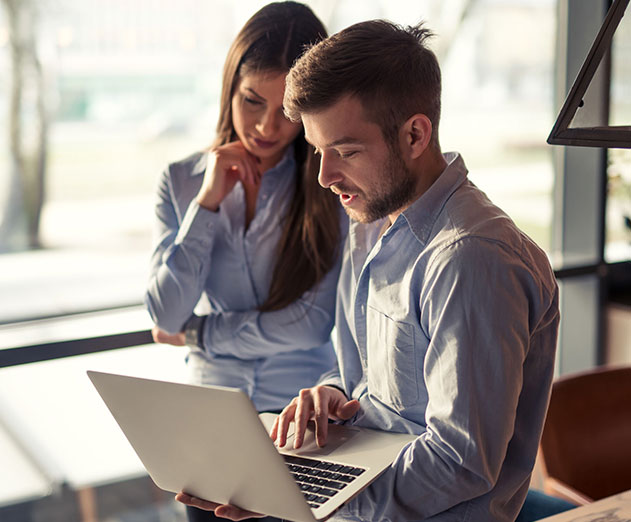 CompTIA shows how tech continues to shape the world
Monday, February 13, 2017 by Richard Harris

Paced by anticipated customer demand for emerging technology, services and software, information technology (IT) industry executives enter 2017 with a positive outlook, according to the IT Industry Outlook 2017 released by CompTIA, a technology association. Their "consensus forecast" projects global industry growth of 4.1 percent in 2017."With the groundwork of cloud, m...
---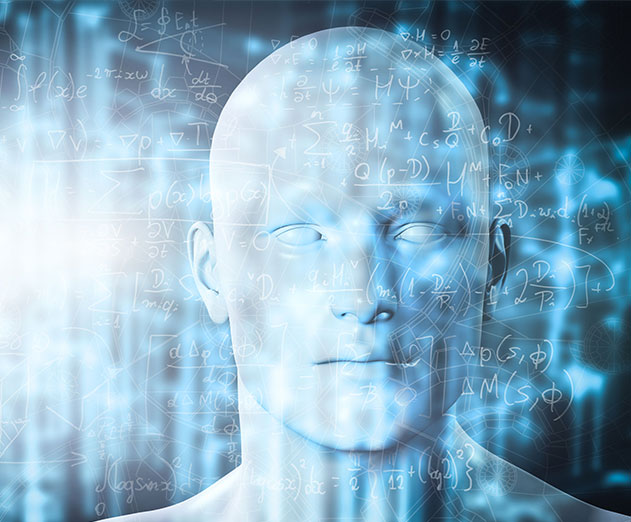 AI-powered operational analytics
Tuesday, February 07, 2017 by Christian Hargrave

Digital transformation is augmenting every customer experience and has already become the dominant medium for growth in any business. According to a Gartner survey, rapid growth is expected to continue with 87 percent of businesses explicitly considering digital transformation in their capital allocation planning for the next two years. IT operations and application mon...
---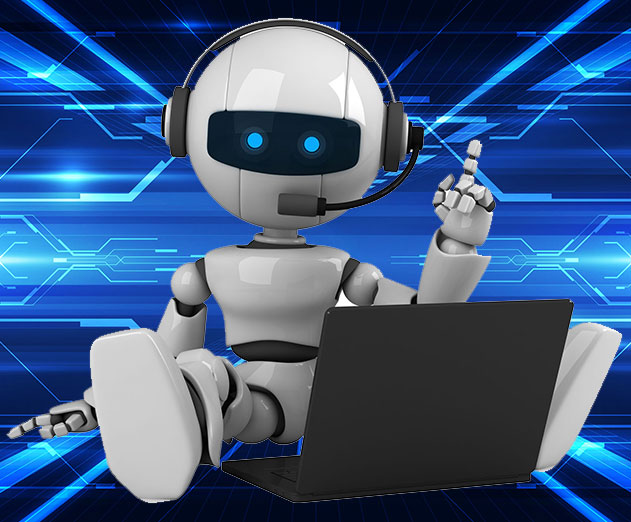 SMS-powered chatbots and the massive missed opportunity
Monday, January 30, 2017 by Richard Harris

There's a lot of buzz around chatbots in the technology industry - what they are, why they're valuable, how to build a better one, etc. Despite being popular on the tongue however, a new industry survey which polled over 1,500 mobile users in both the US and UK is acting as a wake-up call to enterprises as consumer preferences for new-age mobile communication channels, ...
---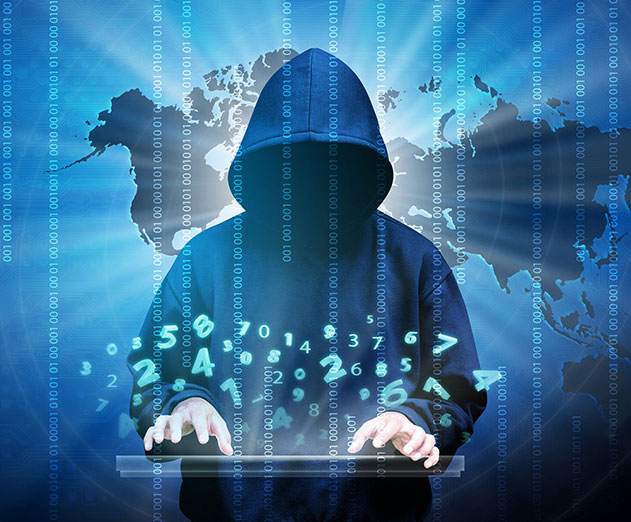 The hackers religion of open source: A manifesto (kind of)
Friday, January 27, 2017 by Pavel Cherkashin

Religion sucks. But people still need to believe in something to have motivation in life. Over the last 20 years, religions have reported incredible decreases in numbers. Many scholars attribute that to the growth of technology, connectivity and to the exposure it gives people to different religions. There are more people now that identity as "spiritual" than ever befor...
---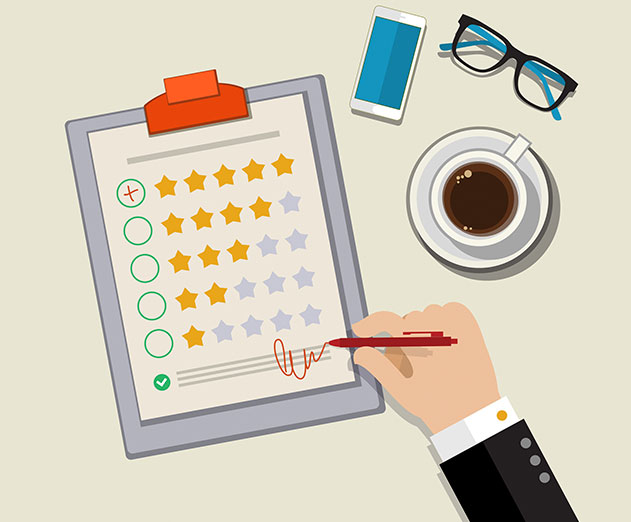 Why self-discovery is the hottest customer service tool right now
Friday, January 27, 2017 by James Ramey

Remember the days when the only way to get information about a product in a store was to ask an employee, or when you would have to call a customer service hotline to ask questions about a product you purchased? Those days may soon be distant memories to most shoppers and some younger generations may have never even had to do it.The consumers of today are tech-savvy, do...
---
The future of cloud communications
Friday, January 27, 2017 by Richard Harris

As the popularity of using Cloud-enabled platforms grows, the market for such features is quickly ballooning in size. I'm sure you've heard about this latest trend in both tech and non-tech industries of adopting the power that a Cloud platform can provide, and in turn, some really special things are happening as its evolution continues down the road. But what's the fut...
---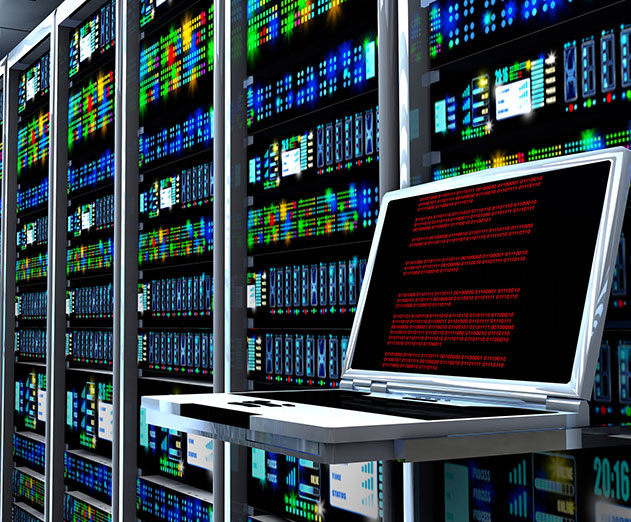 Kinetica launches in-database analytics via user-defined functions
Wednesday, January 25, 2017 by Christian Hargrave

Kinetica has announced the availability of in-database analytics via user-defined functions (UDFs). This brand new capability makes the parallel processing power of the GPU accessible to custom analytics functions deployed within Kinetica. This opens the opportunity for machine learning/artificial intelligence libraries such as TensorFlow, BIDMach, Caffe, and Torch to r...
---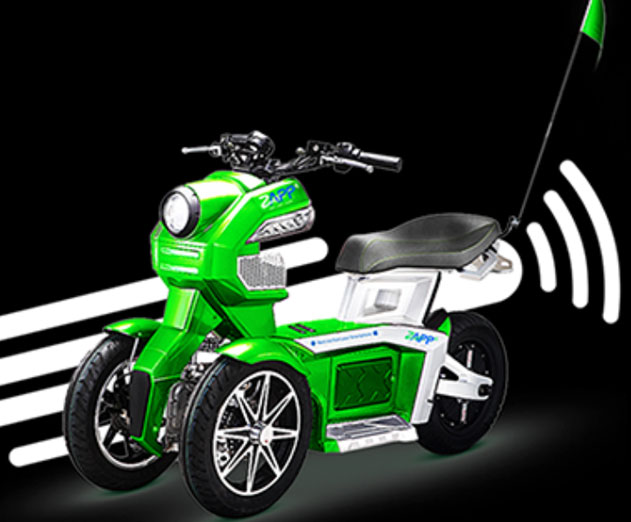 MobileBridge and Zapp RideShare team up to change the way people commute
Friday, January 20, 2017 by Richard Harris

Innovative electric ride share company climbs aboard leading mobile engagement platform to power advanced customer engagement via mobile channel. Zapp's company mission is to change the way people commute around cities, college campuses and tourist areas while reducing carbon emissions with economical, low speed, electric rental vehicles. Zapp RideShare currently rents ...
---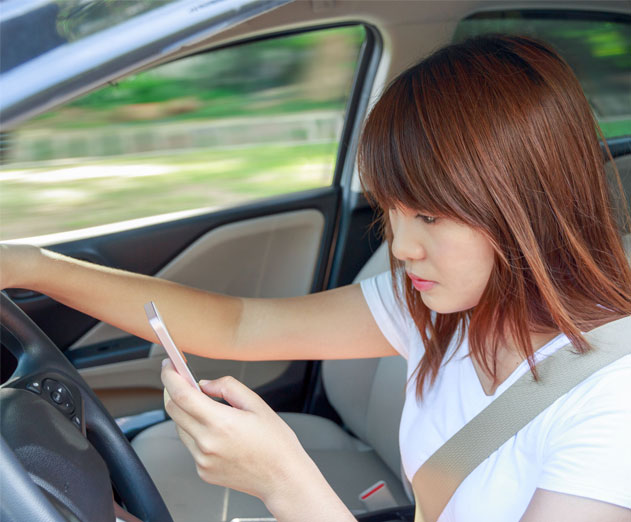 App intelligence with bad performance destroys engagement
Thursday, January 19, 2017 by Leena Joshi

Application intelligence is a given in todays digital world. App consumers have come to expect that Netflix will fill the post-binge void with insightful viewing recommendations, Facebook will never run out of friend suggestions, banks will alert them to unusual credit card activity, and Pandora will always know the perfect song to play next.But while users may have the...
---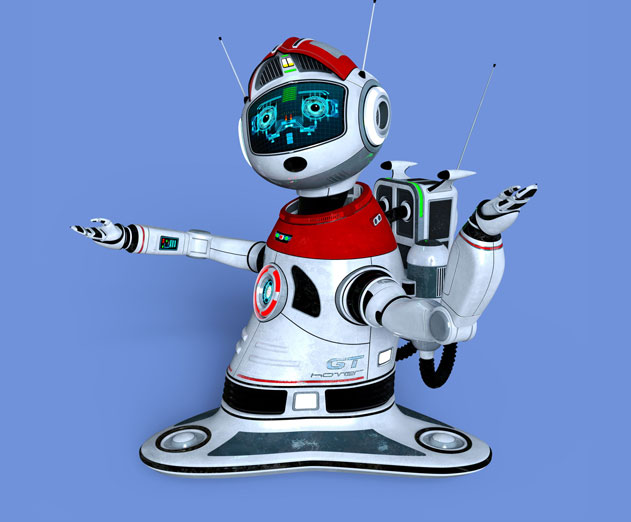 Deep learning neural AI coming soon to drones, self-driving cars, and toys
Wednesday, January 18, 2017 by Richard Harris

Based on work originally developed for NASA, 'The Neurala Brain' enables a new generation of smart products that learn, adapt and interact with their environment in real time Neurala, the software company that has invented The Neurala Brain, a deep learning neural networks platform that is making smart products like toys, cameras and self-driving cars mor...
---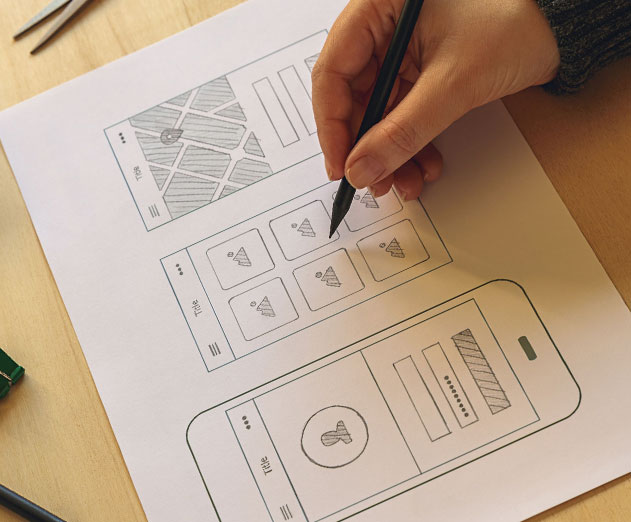 What app development technologies we missed in 2016 and what's coming next
Saturday, January 14, 2017 by TJ VanToll

It's that time again to look at the year ahead and consider what trends and technologies will reign supreme in the application development world. As mobile apps become the main driver of accelerating digital transformation in businesses, more developers and vendors are focusing on the latest technology needed to excel. But with developer tools and languages evolving as ...
---
GDC says HTC Vive outpaces Oculus Rift as the most popular VR / AR platform
Thursday, January 12, 2017 by Christian Hargrave

The Game Developers Conference (GDC) has released the results of the fifth annual State of the Industry Survey, revealing trends in the games industry ahead of GDC 2017 this February. Here are some of the many learnings from the survey of more than 4,500 game developers who have attended GDC in the last three years.Game Makers are feeling optim...
---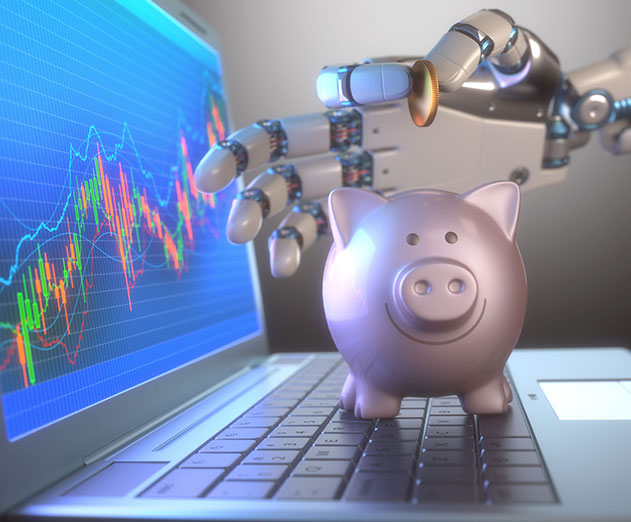 Messenger bots now communicating with NovoPayment clients
Monday, January 09, 2017 by Christian Hargrave

Messenger bots to be used by many banks, financial institutions and other such organizations in 2017 as we continue to see the rise of artificial intelligence.An instance of the latest developments in AI, is NovoPayment's newest product Messenger bot. They have recently announced availability of Messenger integration within its platform, allowing its clients - inc...
---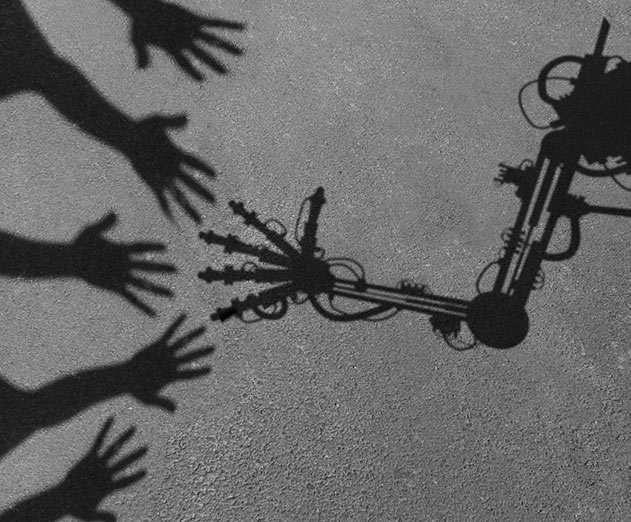 Carnegie Mellon AI competes against top poker players
Thursday, January 05, 2017 by Christian Hargrave

Four of the world's best professional poker players will compete against artificial intelligence developed by Carnegie Mellon University in an epic rematch to determine whether a computer can beat humans playing one of the world's toughest poker games.In "Brains Vs. Artificial Intelligence: Upping the Ante," beginning Jan. 11 at Rivers Casino, poker pros will play a col...
---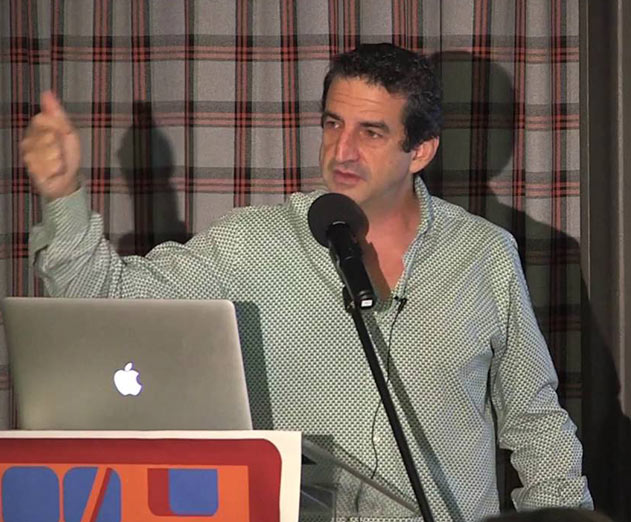 Artificial Intelligence: 5 key attributes of all modern AI systems
Thursday, January 05, 2017 by Richard Harris

What are the common attributes that all modern Artificial Intelligence systems share? Former NASA Deputy Chief of AI at the Ames Research Center, Monte Zweben tells us. A technology industry veteran, Monte Zweben's early career was spent with the NASA Ames Research Center as the Deputy Chief of the Artificial Intelligence Branch, where he won the prestigio...
---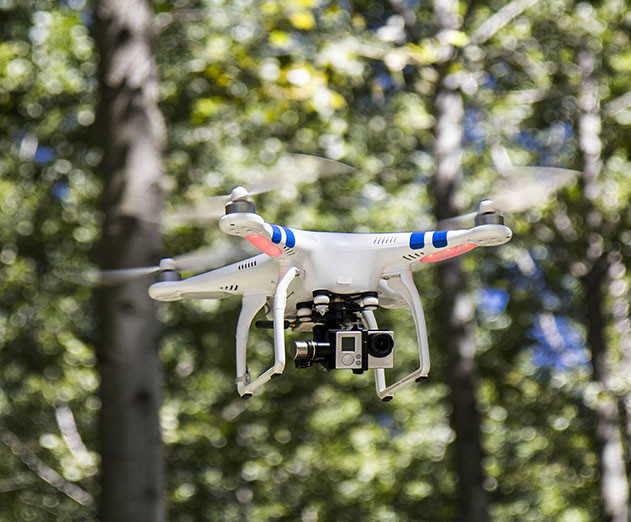 Alarm.com plans to use video enabled drones for security
Thursday, January 05, 2017 by Richard Harris

Alarm.com has announced plans to develop autonomous, video-enabled drone applications to extend the capabilities of smart home and business security systems. Their multi-sensor awareness and property intelligence, together with the Qualcomm Snapdragon Flight drone platform, will deploy drones to investigate unexpected activity. The drones will be designed to autonomousl...
---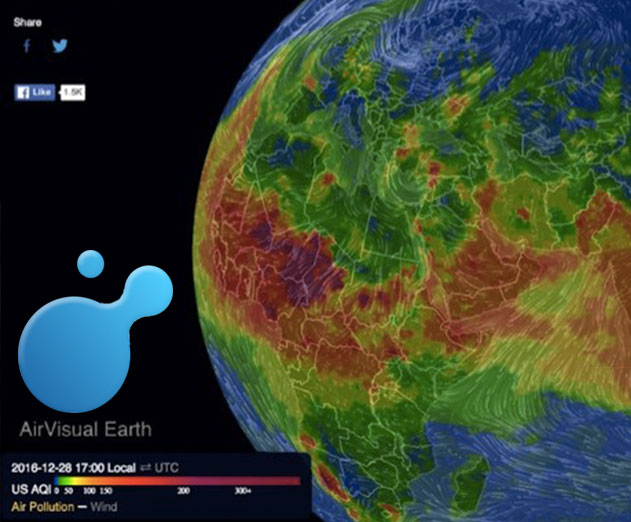 AirVisual's new air pollution data API is now available for developers
Tuesday, January 03, 2017 by Michael Haynes

AirVisual is a company that provides the tools and information people need to thrive in polluted environments. By employing big data, artificial intelligence and Internet of Things technologies, AirVisual delivers user-friendly, simple solutions to optimize health and well-being, both indoors and out.They just recently launched a groundbreaking new way to visualize...
---
HP Enterprise opens up about StormRunner Load and DevOps in the cloud
Tuesday, January 03, 2017 by Richard Harris

HP Enterprise recently announced the availability of HPE StormRunner Load on the AWS Marketplace. StormRunner Load is one of the first solutions to support SaaS Subscriptions on AWS Marketplace, and will help developers strengthen the quality and delivery of applications via a simple, intuitive and highly scalable platform. In-short, it's a a cl...
---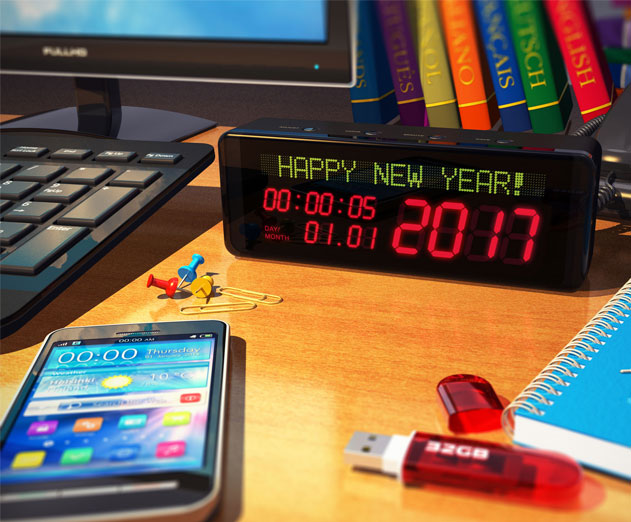 Blockchain, IoT, chatbots, and connected finance: Built.io predicts 2017
Saturday, December 31, 2016 by Richard Harris

Blockchain will play an integral role in improving IoT securityIn 2016 we saw multiple hacks and data breaches, including the massive DNS attack that caused widespread internet outages. This latest attack was a wakeup call to start thinking about security in terms of the Internet of Things (IoT). Because of that, in the next year we'll start to see more securi...
---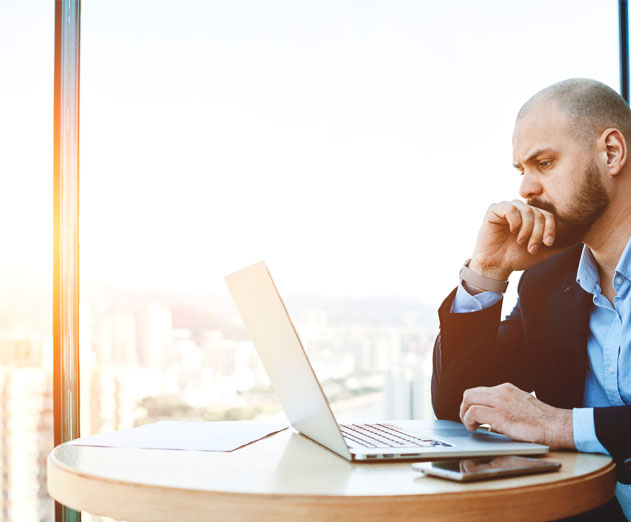 Enterprise mobile demand will outstrip IT's capacity to deliver in 2017
Monday, December 26, 2016 by Richard Harris

Editors note: 2017 predictions from Yuval Scarlat, CEO and Co-Founder, CaprizaA shortage of mobile developers and designers spawns a wave of mobile "citizen developers." Demand for enterprise mobile apps continues to surge, and analyst firms like Gartner have predicted that enterprise mobile demand will outstrip IT's capacity to deliver by a factor of 5 through 2018. Mo...
---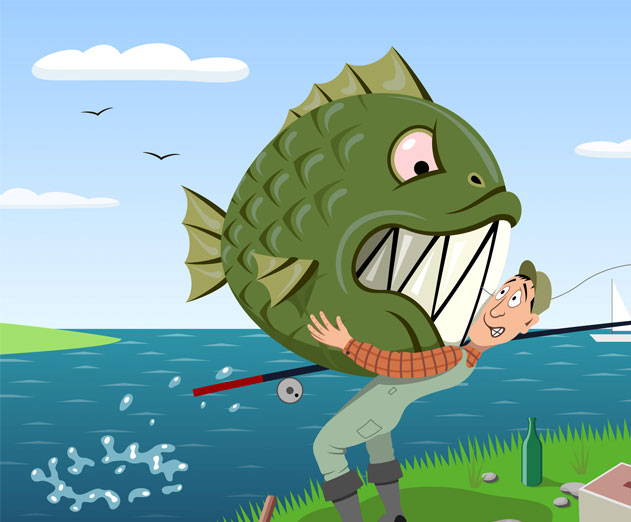 FishVerify app can help fishermen instantly identify their catch
Thursday, December 22, 2016 by Christian Hargrave

When a fisherman feels a tug on the line, he never knows what he might reel in. Sometimes identifying a fish species can be difficult, and without that knowledge it is impossible to determine whether or not it is in season or within the size and catch limit. Now there's an iOS app, FishVerify, to help fishermen instantly identify their catch and learn local fishing regu...
---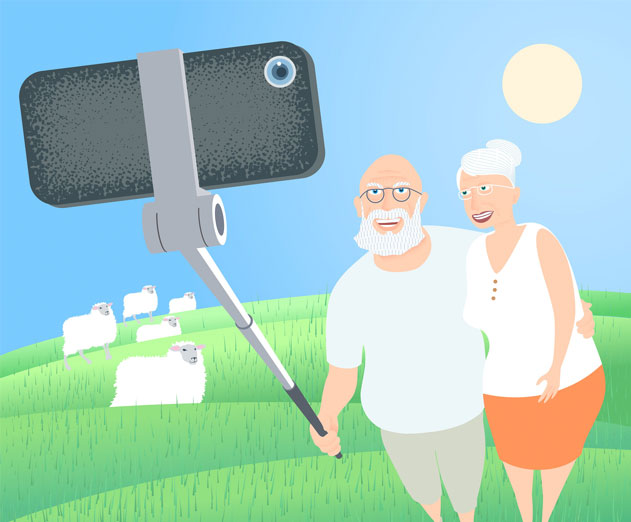 Predictions for Apple Watch, Objective-C, Google, and the rise of Snapchat
Thursday, December 22, 2016 by Richard Harris

Editors note: Predictions by Alexander Stigsen, the CEO and co-founder of Realm By the end of 2017, the Apple Watch will still have a very small and uninteresting ecosystem of apps. It won't be until the next generation of Watch - Series 3 in maybe late 2017 before the Watch platform is sufficiently powerful to attract significant third-party applications...
---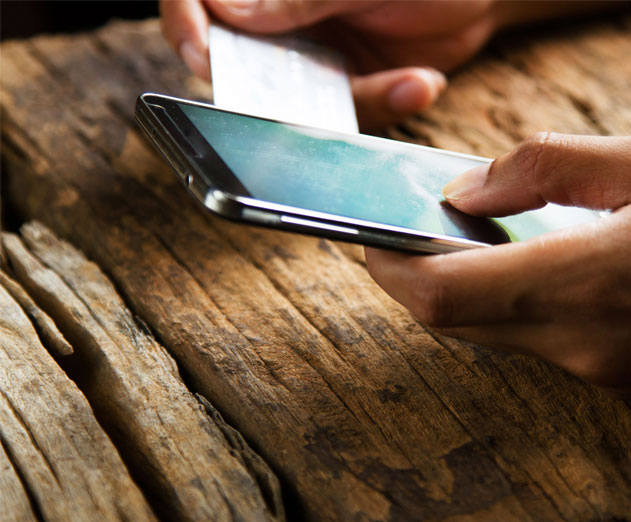 Privacy will be the name of the game in 2017
Thursday, December 22, 2016 by Richard Harris

Editors note: 2017 predictions by Alan Duric, Co-Founder and CTO at Wire 2016 has seen a huge rise in machine learning and connected devices from Amazon Alexa and Google Assistant; to Apple CarPlay and Android Auto. The world has become truly connected but not without the growing pains that any emerging industry is bound to face. In Dec...
---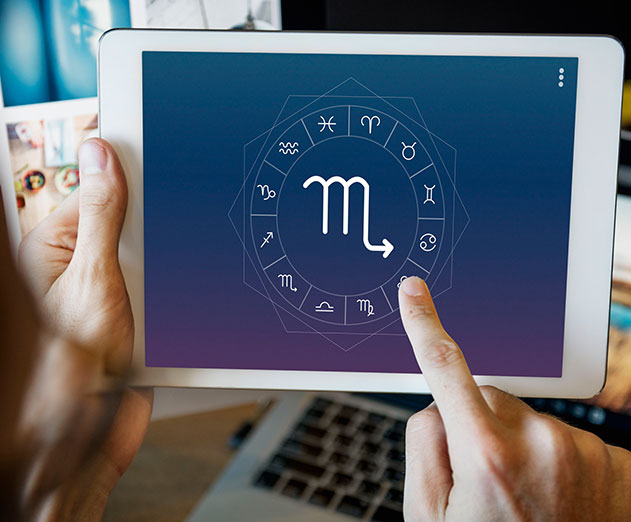 Pinxter Digital's predictions for 2017
Wednesday, December 21, 2016 by Michael Haynes

Pinxter Digital thinks about mobile nonstop. With 2017 creeping in, they've put a lot of thought into what the year will hold for mobile technology. 2016 was great for mobile and the success isn't stopping there. 2017 will spark all new waves of innovation. Mobile Bot CommerceBlack Friday shopping – a joyful experience for some, scary for others. Consumers are increasin...
---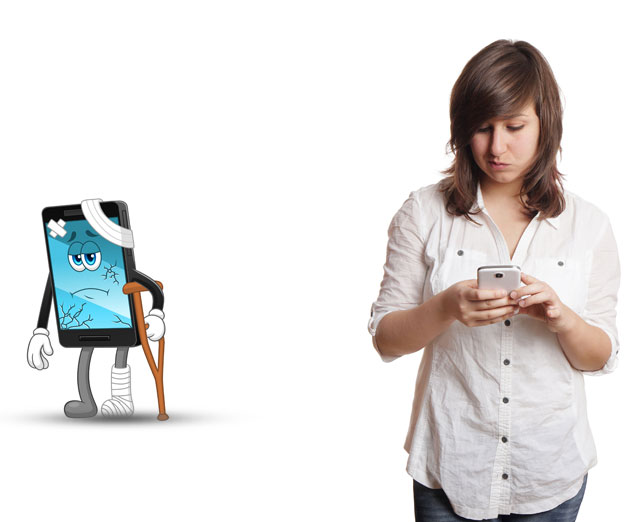 How to prevent users from dumping your branded app
Tuesday, December 20, 2016 by Samir Addamine

We all know that the odds are stacked against branded apps. It has been established, for instance, that 90% of branded apps have fewer than 10,000 downloads. If you launch a new app today, you are one among 4 million or so. With a 0.1% chance, the Chargers are more likely to win the Super Bowl. Those odds are getting worse. The avera...
---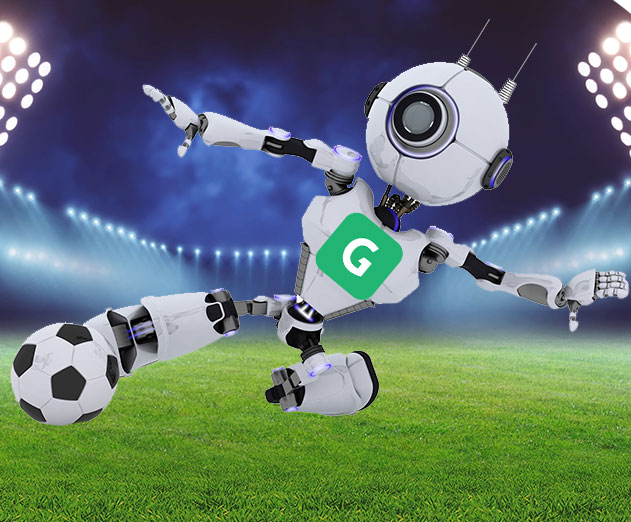 Sky Sports partners with GameOn to bring chatbots to Premier League
Friday, December 16, 2016 by Christian Hargrave

GameOn, mobile engagement platform for fans, has announced a partnership with Sky Sports to bring a Soccer Saturday Chatbot to its English Premier League coverage. Nicknamed the "Jeff Bot" after Jeff Stelling, the enigmatic host of the famed Gillette Soccer Saturday show, it will feature his real-time game commentary and respond to natural language requests from fa...
---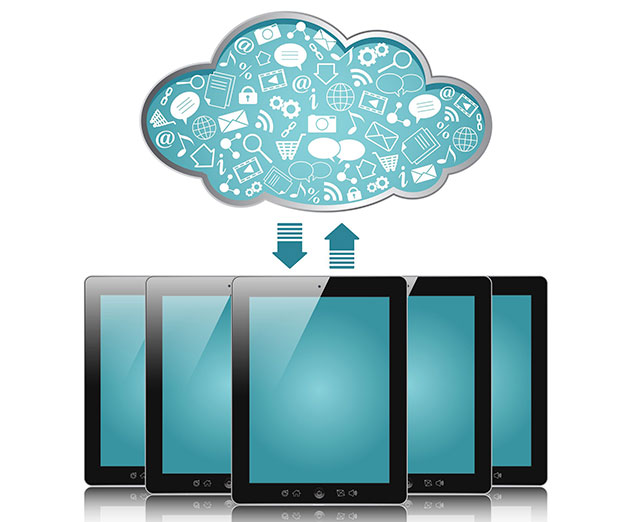 Hourly pricing for Informatica Cloud Services in Microsoft Azure launches
Thursday, December 15, 2016 by Michael Haynes

Informatica just announced the availability of hourly pricing for Informatica Cloud Services for Microsoft Azure in the Azure Marketplace. Now available as a pay-as-you-go hourly pricing model, this solution is designed to help users of the Azure cloud platform and Microsoft Cortana Intelligence Suite jump-start cloud data integration and management projects. Addit...
---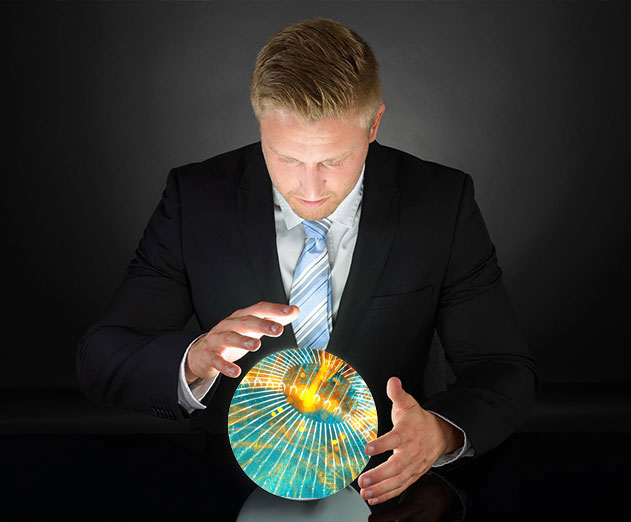 A tech brief for 2017 and beyond
Wednesday, December 14, 2016 by Michael Haynes

IEEE Computer Society, a source for technology information in the computing industry and career development, offers a comprehensive list of industry-recognized products, services and professional opportunities. They've recently released their latest report in an attempt to highlight some of the up and coming technological advances that could take hold. As technology rap...
---
Unity hires some AI and Machine learning muscle
Monday, December 12, 2016 by Christian Hargrave

Unity announced that it has hired Dr. Danny Lange as VP of AI and Machine Learning. He joins from Uber, where he was head of machine learning.At Uber, Lange led the efforts to build the world's most versatile Machine Learning platform to support Uber's hyper growth. As head of machine learning, Lange will lead Unity's efforts around AI (Artificia...
---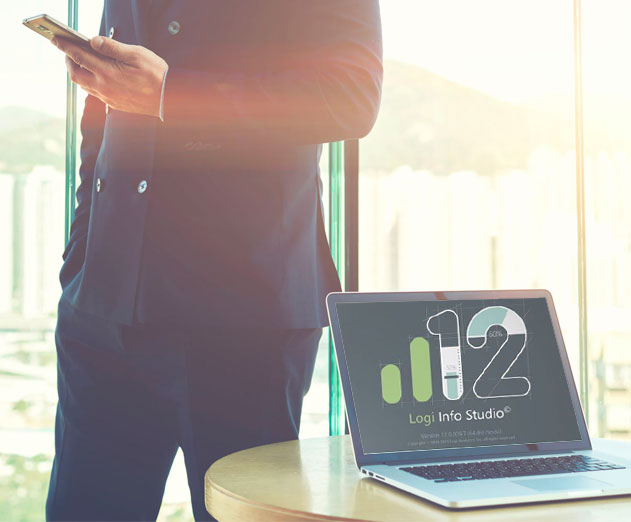 Inferior analytics may make your app extinct
Thursday, December 08, 2016 by Josh Martin

Every worker is now a knowledge worker. Employees on the manufacturing floor are increasingly responsible for tracking production yield. Front line retail employees are expected to use data to be aware of inventory levels. Analysts must keep up-to-date with real-time data to make better decisions. We are all increasingly judged on how we use data to more effectively do ...
---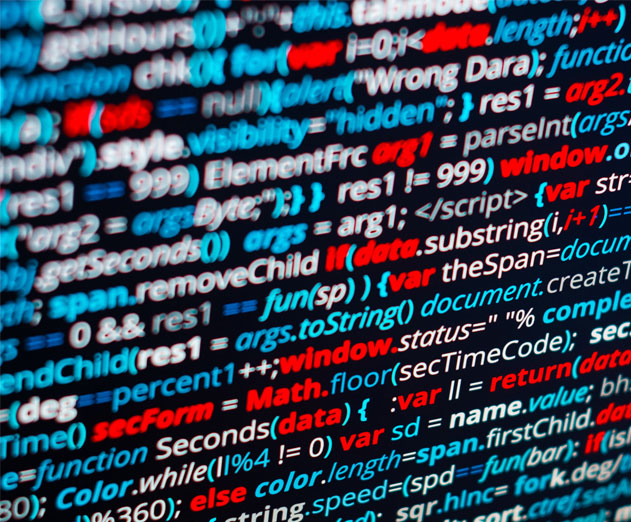 Undo talks about better debugging tools for your app
Tuesday, December 06, 2016 by Richard Harris

Undo is a software development company that is looking to help arm developers with the power of rewind for their many debugging struggles. They have created tools that allow developers to record, rewind, and replay application scenarios so that debugging is more efficient and effective. Located in Cambridge, United Kingdom, and born out of the founder's shed, Undo ...
---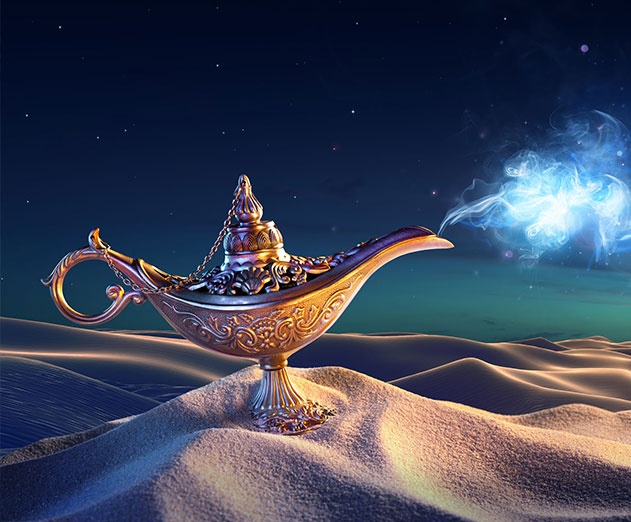 GEENEE turns Instagram into a shoppable marketplace
Saturday, December 03, 2016 by Christian Hargrave

GEENEE, the app that uses new and precise image recognition technology to turn Instagram into a shoppable marketplace, is launching out of beta on iOS and Android. Having raised $4.4 million in Series A funding from investors, the app harnesses the convenience of a screenshot in order to empower the user to shop their most coveted looks. Instantly capture the ensembles ...
---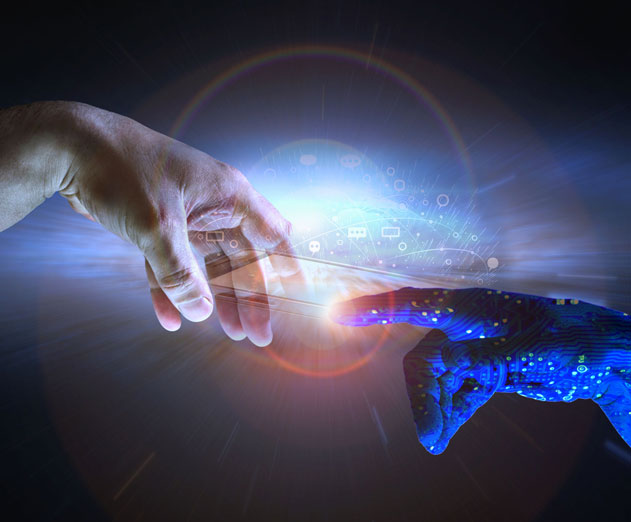 Artificial intelligence and app development
Tuesday, November 29, 2016 by Richard Harris

The growth of artificial intelligence and machine learning is driving a whole new class of application possibilities. From chatbots to predictive analytics and more, developers and businesses as a whole should explore ways to utilize their customer and business data to deliver better customer service, new products and reimagine their processes. What went wrong...
---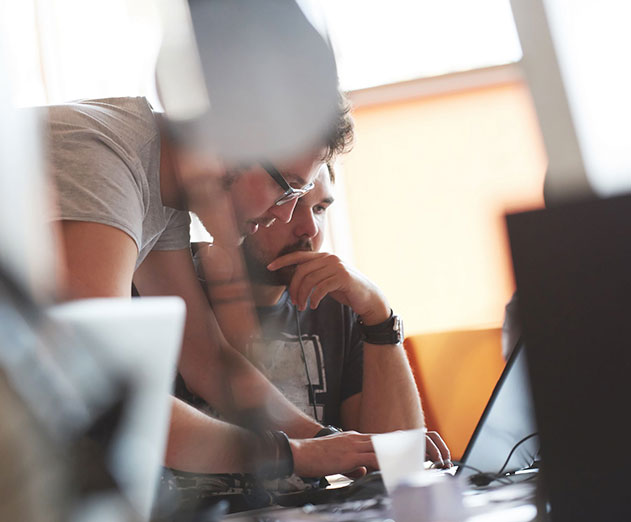 Udacity Blitz aims to connect companies with top engineers
Thursday, November 17, 2016 by Christian Hargrave

Udacity Blitz is announcing a new service directly connecting companies with top engineers who develop and fully manage custom software projects. Udacity Blitz teams build mobile apps, websites, and data services for innovative companies that need to move fast and get quality results. Companies have the option to hire Udacity Blitz engineers (called Blitzers) for their ...
---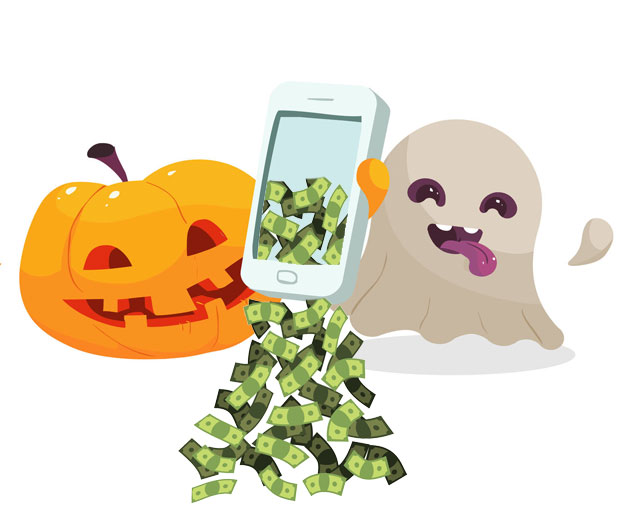 5 app monetization strategies to remember in 2016
Monday, October 31, 2016 by Dickey Singh

Thanks to advances in artificial intelligence, deep learning and user interfaces, our mobile devices are more accessible and user-friendly than ever before. People are downloading more apps and spending more time in those apps. There are now over four million apps in the Apple and Google app stores – Apple received 75,000-80,000 app submissions per month in last few mon...
---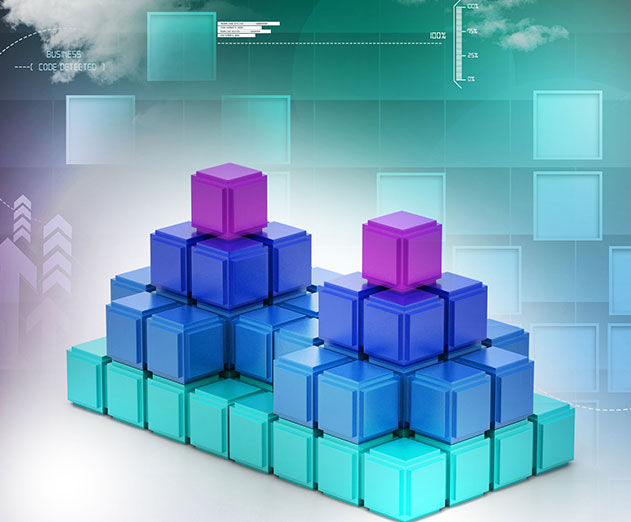 Databricks adds deep learning support to its cloud-based Apache Spark platform
Sunday, October 30, 2016 by Richard Harris

Databricks, the company founded by the creators of the Apache Spark project, has announced the addition of deep learning support to its cloud-based Apache Spark platform. This enhancement adds GPU support and integrates popular deep learning libraries to the Databricks' big data platform, extending its capabilities to enable the rapid development of deep learning models...
---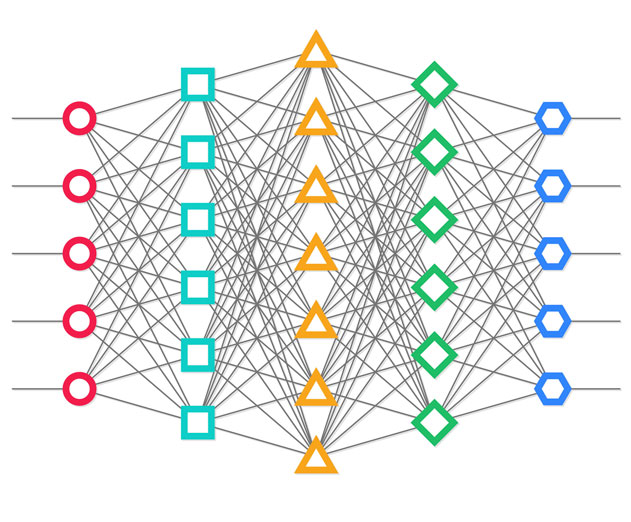 Microsoft Cognitive Toolkit (CNTK) now available
Tuesday, October 25, 2016 by Michael Haynes

Microsoft has released an updated version of Microsoft Cognitive Toolkit, a system for deep learning that is used to speed advances in areas such as speech and image recognition and search relevance on CPUs and NVIDIA GPUs.The latest version of the toolkit, which is available on GitHub via an open source license, includes new functionality that lets developers use Pytho...
---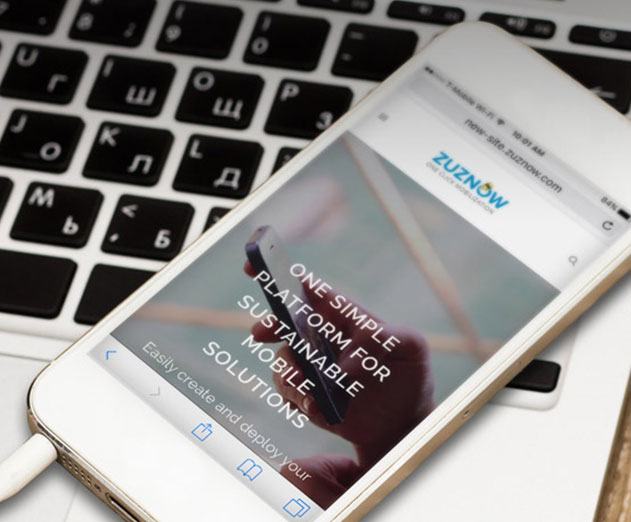 Create a conversational UI for your app in a matter of hours
Tuesday, October 25, 2016 by Richard Harris

AI has become a crucial element in our consumer lives. Chatbots and voice-controlled Siri-like-Assistants are changing the way we interact with apps and even consume products and services. The enterprise market doesn't want to lag behind and is looking to adopt more and more AI technology to improve its capabilities and efficiency. However, high costs and limited resour...
---
How Emotion AI is becoming a real opportunity for developers
Tuesday, October 18, 2016 by Richard Harris

We recently spoke with emotion artificial intelligence (AI) company, Affectiva, about how Emotion AI is emerging as a new opportunity for developers. Affectiva recently announced that its emotion recognition SDK has been integrated with Unity. Developers in a range of industries from gaming, education, robotics and healthcare, to experiential marketing and more ar...
---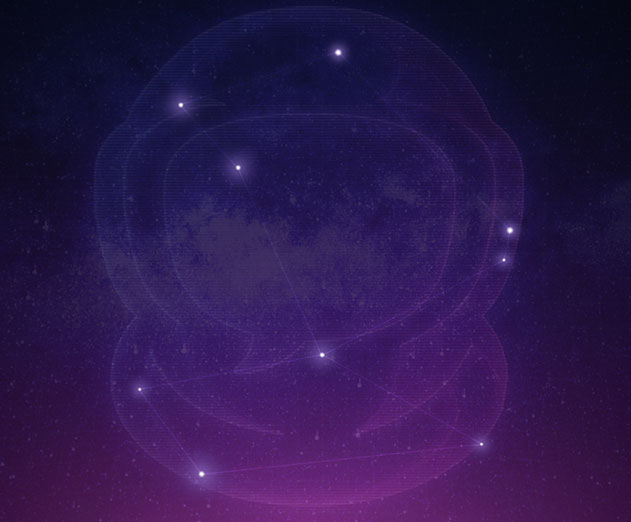 The evolving technology of chatbots
Tuesday, October 18, 2016 by Richard Harris

Chatbots are revolutionizing the way customers interact with businesses. While chatbot technology is nothing new to the enterprise, many current solutions that bolster the service experience difficulties like unresponsiveness or imprecise interactions when trying to connect with their customers. To avoid this, Conversable and Mindtree have partnered to standardize ...
---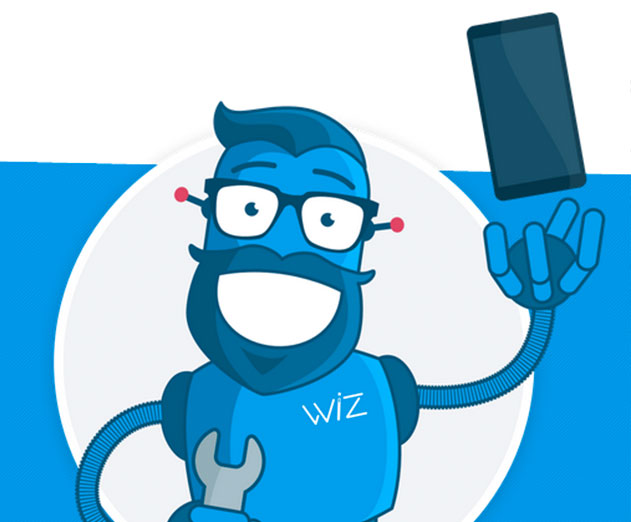 Drippler intros new AI chatbot to provide 24 hours tech support to Android users
Tuesday, October 11, 2016 by Richard Harris

Developers who have been wondering how to deploy chatbots intelligent enough to handle requests for customer assistance should take a look at Drippler, which just released a new AI and community powered chatbot to provide 24/7 tech assistance to Android users. Users who have a question on how to use a feature, how to set up a phone, or which app would be best for a spec...
---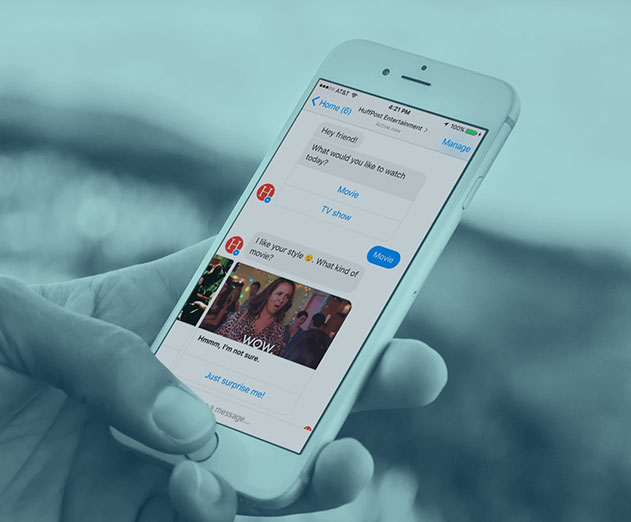 The advantages and disadvantages of chatbots
Tuesday, October 04, 2016 by Richard Harris

Chatbot developers each have their own set of tools that they use to independently develop their products, which has lead to changes across the industry. The key, however, has been chat apps opening their APIs to allow developers build conversational tools. APIs are constantly improving, adding more and more capabilities. For example, Facebook Messenger's last upda...
---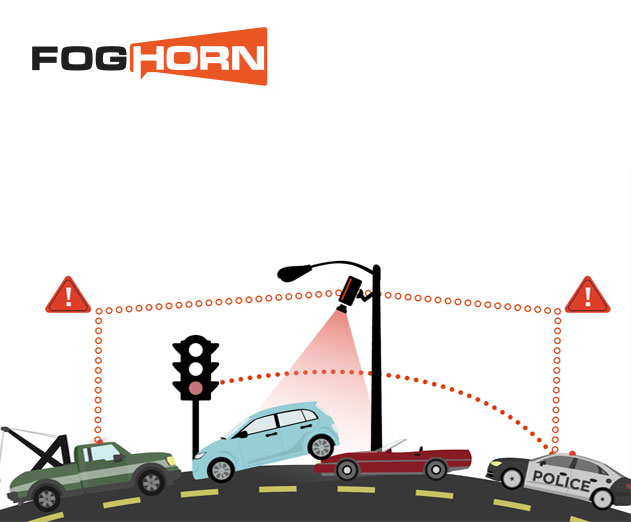 Just What is Edge Analytics and Fog Computing?
Friday, August 19, 2016 by Richard Harris

Foghorn Systems may be first to exploit the technology architecture called fog computing to solve the stickiest problems holding back adoption of Industrial Internet of Things (IIoT) applications.With its initial funding round, FogHorn has plans to rapidly expand market adoption of its software platform that enables companies to perform critical analytics on streaming d...
---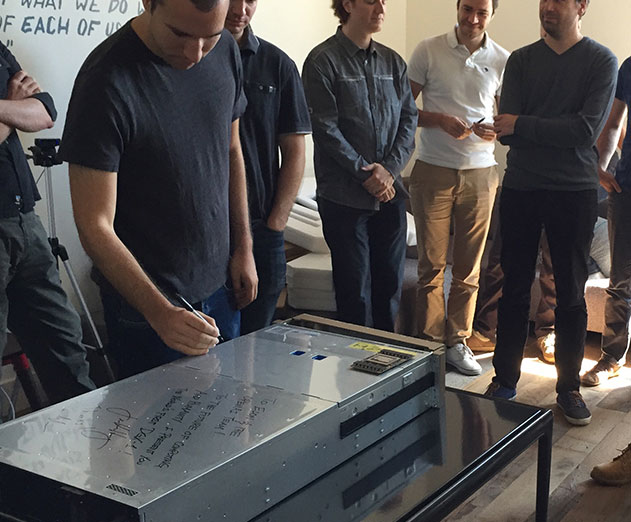 NVIDIA's CEO Just Hand Delivered the World's First AI Supercomputer
Wednesday, August 17, 2016 by Richard Harris

The world's leading non-profit artificial intelligence research team needs the world's fastest AI system.That's why NVIDIA CEO Jen-Hsun Huang hand-delivered the world's first AI supercomputer in a box, the NVIDIA DGX-1 to OpenAI in San Francisco."I thought it was incredibly appropriate that the world's first supercomputer dedicated to artificial intelligence would go to...
---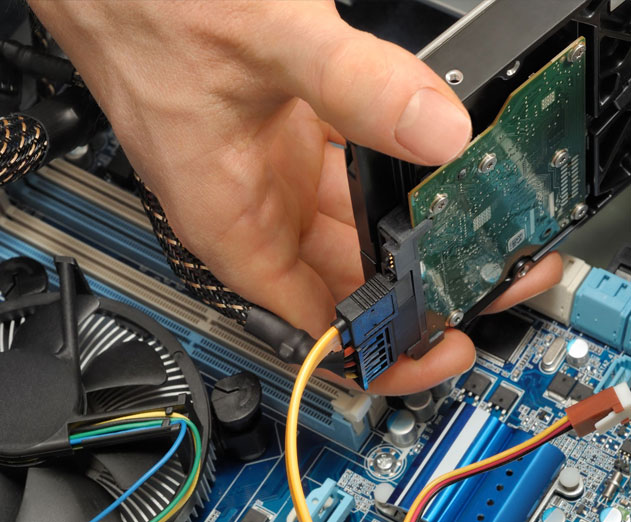 IT Jobs Still Growing in the US Says COMTIA Latest Report
Wednesday, August 10, 2016 by Stuart Parkerson

CompTIA has released its latest analysis of the latest Bureau of Labor Statistics data as it relates to the U.S. information technology (IT) sector employment. As CompTIA reports, the IT sector saw its second consecutive month of growth in July, though at a significantly slower pace than in the prior month adding 4,000 jobs in July. Through the first seven months of 201...
---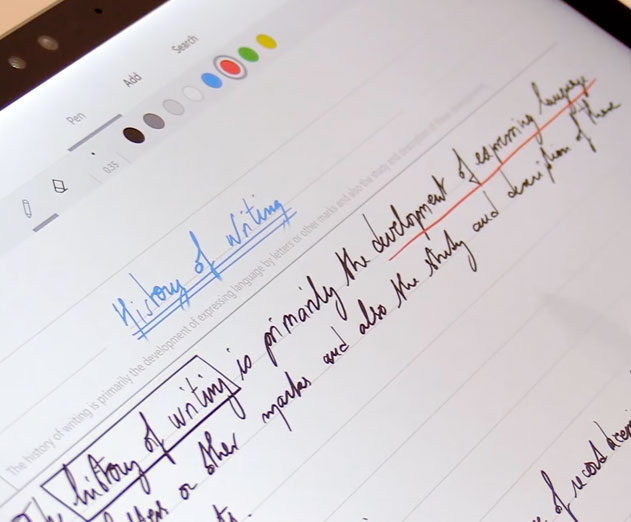 New Interactive Ink From MyScript Lets You Enable Your Users to Write and Draw
Tuesday, August 09, 2016 by Stuart Parkerson

MyScript has launched of Interactive Ink a digital ink technology that allows ink editing through gestures and providing device reflow flexibility. Interactive Ink relies on real-time predictive handwriting recognition, made possible by artificial intelligence and neural network architectures. MyScript's application developer toolkit (ATK) will now include this tec...
---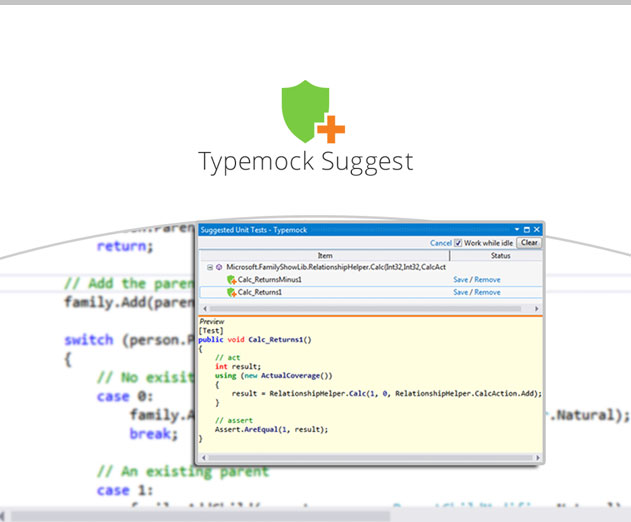 Typemock Releases Unit Testing Tool That Uses Artificial Intelligence to Offer Test Suggestions for Specific Code
Wednesday, June 22, 2016 by Stuart Parkerson

Typemock has released Isolator V8 for .NET developers that offers Typemock Suggest, a feature that uses artificial intelligence to generate suggestions to test the validity of the code as its written. This feature uses static and dynamic analysis to suggest code that covers the parts and logic of any pre-existing code that does not have unit testing including legacy cod...
---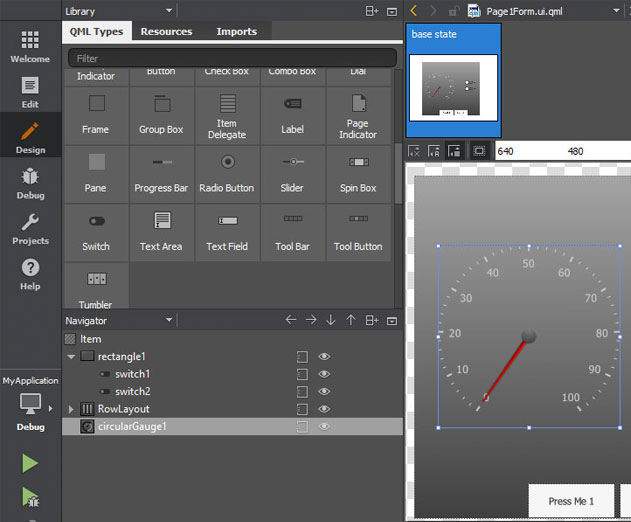 Qt Releases Version 5.7 of Its C++ UI Development Framework Adding 3D Module
Friday, June 17, 2016 by Richard Harris

The Qt Company announces the release of Qt 5.7, the latest version of its cross-platform application and user interface (UI) development framework. Qt 5.7 offers new UI creation opportunities including a new Qt 3D module, as well as new ways to create modern touch-based UIs with Qt Quick Controls 2 and Qt Quick Designer. Qt 5.7 follows the evolution of modern C++, lever...
---
Is Your Brand Developing a ChatBot Strategy
Friday, June 17, 2016 by Brian Heikes

Marketers and Customer Service professionals are now paying a lot of attention to ChatBots. Whereas the web, mobile marketing and smartphone apps were at one point the "next big thing", ChatBots are now becoming a pervasive part of a brand's digital toolkit."Bots", as they're known, are being talked about as the next evolution of messaging interaction between brands and...
---
eBay Buys Expertmaker's Machine Learning and Big Data Analytics Platform
Tuesday, May 10, 2016 by Richard Harris

Sweden-based Expertmaker, which specializes in providing intelligent solutions powered by artificial intelligence (AI), machine learning and big data analytics, is being acquired by eBay according to a recent announcement. Expertmaker has been a partner of eBay's since 2010, most recently helping with eBay's structured data initiative. Upon the close of the deal, E...
---
Upgrade Job Skills with Java Enterprise App DevOps Training
Friday, May 06, 2016 by Richard Harris

NIIT, as part of its recently introduced DigiNxt Series, is launching "Java Enterprise Apps with DevOps", the company's first program in its new project-based learning series.The Java Enterprise Apps with DevOps program lasts 14 weeks and will encompass various aspects of enterprise app development, covering the following objectives:- Understand and implement object-ori...
---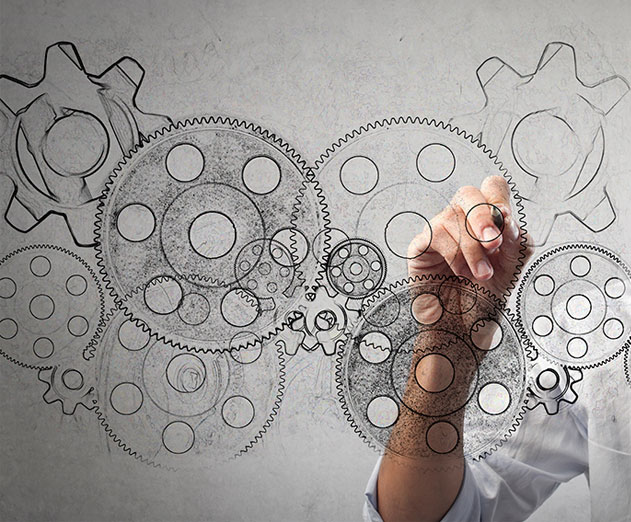 The Challenge of User Experience
Thursday, April 28, 2016 by Joe Schulz

In the past year or so, user experience (UX) has been completely dominating the conversation around app development, pushing aside more traditional discussions. That's not surprising, given user expectations - and the nature of mobile devices in particular. Yet, every day, thousands if not millions of users can't complete tasks because they weren't intuitive ...
---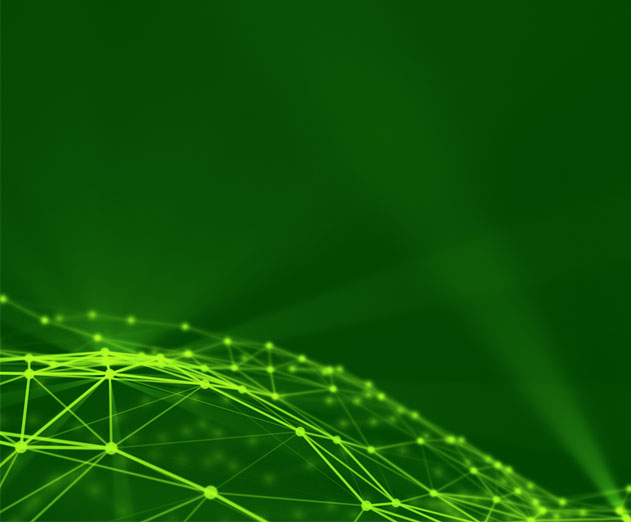 Integrating Customer Service in Mobile Apps
Wednesday, April 27, 2016 by Richard Harris

We recently visited with Barry Coleman, CEO at UserCare, which provides customer service software specifically designed for mobile applications. Specifically, we were interested in learning about the value proposition for developers of integrating customer service in mobile apps.Prior to UserCare, Barry served as CTO and VP of Support and Customer Optimization Products ...
---
A College Education May Make the Difference for Developer Hiring
Wednesday, April 20, 2016 by Richard Harris

Developers who have a college degree could have a leg up on those who don't according to a report from Burning Glass, a job market analytics company that uses artificial intelligence technology to analyze hundreds of millions of job postings and real-life career transitions to provide insight into labor market patterns.The company says that, according to its research in...
---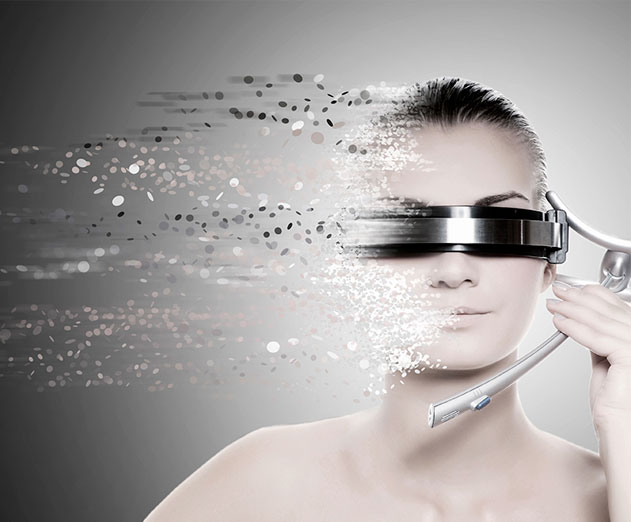 Facebook Moves Forward With Artificial Intelligence and Social VR
Friday, April 15, 2016 by Richard Harris

There was a lot of news covering products available now for developers that was introduced at Facebook's F8 developer conference in San Francisco. The company also provided a glimpse of what the future holds for artificial intelligence and virtual reality.Facebook is looking forward to the potential for virtual reality to drive the future of social platforms. The compan...
---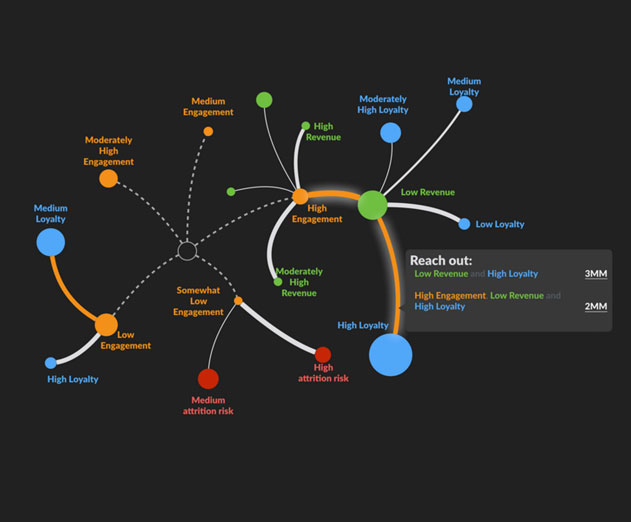 Pyze Mobile App Analytics Business Intelligence Emerges from Stealth
Wednesday, March 30, 2016 by Richard Harris

We recently visited with Dickey Singh, co-founder and CEO of Pyze which recently emerged from stealth to introduce Pyze Growth Intelligence, a business intelligence platform for mobile app publishers. The platform provides publishers with a "Data Scientist in a Box" to maximize app growth and personalize engagement.ADM: Pyze just emerged from stealth with a new business...
---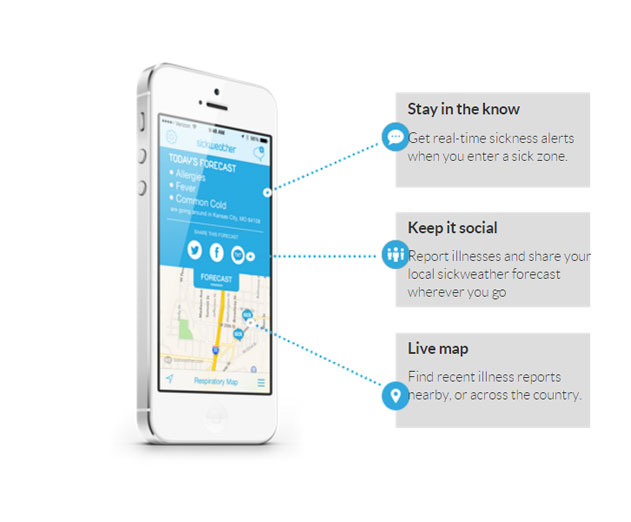 Sickweather Opens API to Developers Creating Health Care Apps
Tuesday, February 02, 2016 by Richard Harris

Sickweather has created a socially sourced real-time map of illness and has recently opened their cognitive API for disease surveillance to outside developers who are creating health care apps. Sickweather's API offers an emerging artificial intelligence called Nightingale which is Sickweather's data science engine for classifying public reports of illness from soc...
---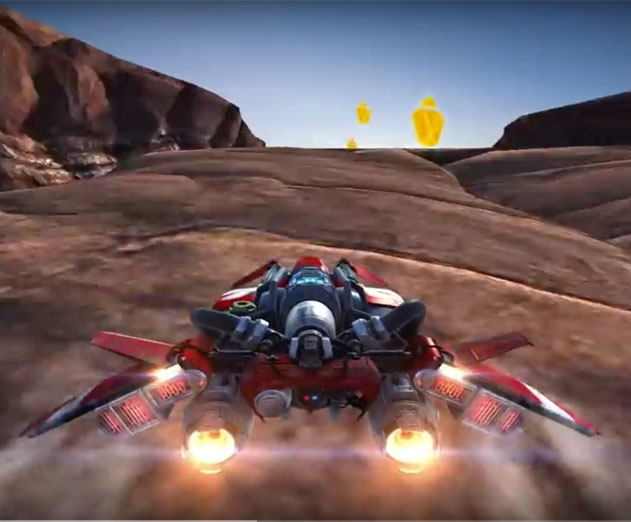 First Wave of Unity Games Published for Apple TV
Monday, November 02, 2015 by Richard Harris

The first wave of games built for Apple TV using the Unity for Apple TV platform have been released. Unity has been working under a closed alpha to work the kinks out of the Unity for Apple TV platform, treating it as a separate platform, rather than an extension of the iOS platform due to the differences on how content is presented, consumed and interacted.The publishe...
---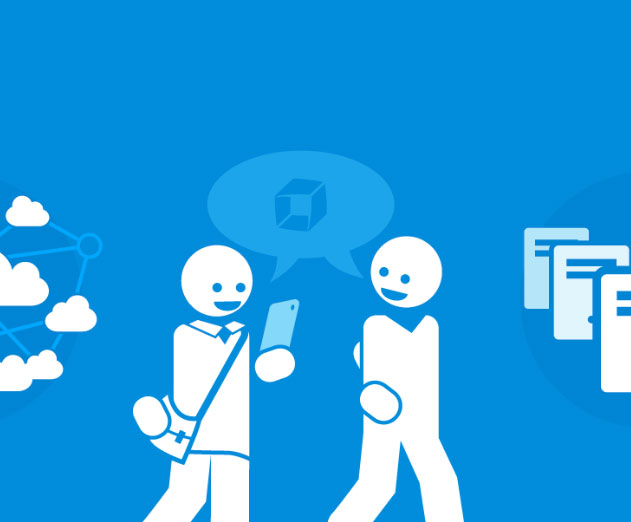 Ruxit Managed Platform Offers On-Premise Monitoring Solution
Friday, October 30, 2015 by Richard Harris

Ruxit's new "Ruxit Managed" application performance management (APM) platform offers a new managed service that is designed for organizations that cannot deploy cloud solutions because they need to keep data on-premises. Ruxit Managed is an expansion of the company's SaaS offering which offers artificial intelligence-based full-stack digital performance monitoring,...
---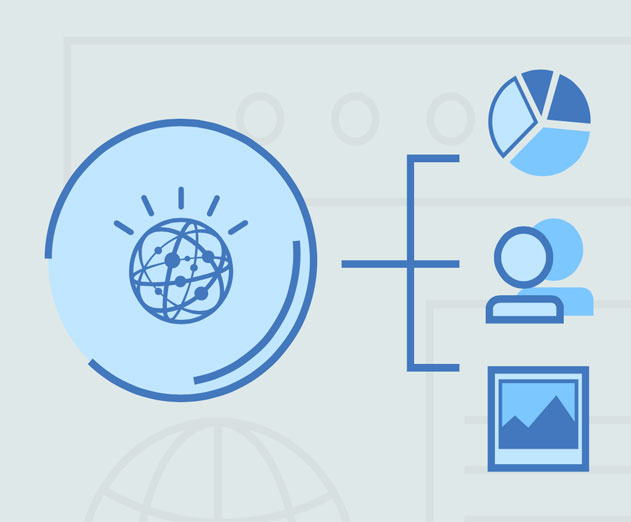 New APIs and SDKs for the IBM Watson Developer Cloud
Thursday, October 01, 2015 by Richard Harris

The IBM Watson Developer Cloud is getting new APIs and SDKs that will expand the ability to enable cognitive computing features for apps using IBM Watson's Language, Vision, Speech and Data APIs.These services use advanced artificial intelligence, machine learning and deep learning approaches to provide new opportunities to understand and engage users, and leverage the ...
---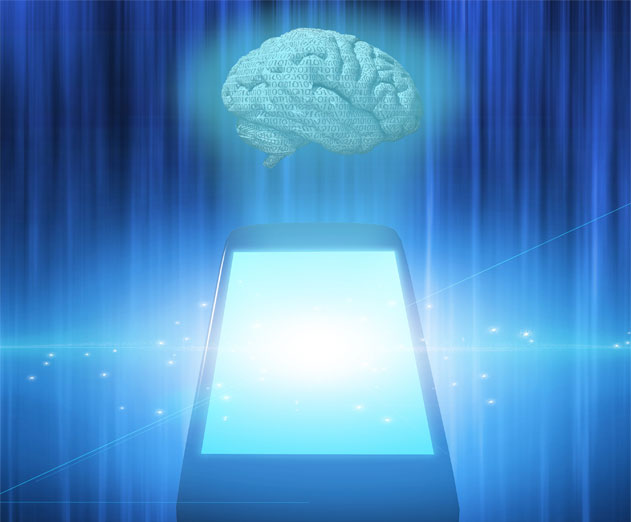 Developers Need to Embrace Artificial Intelligence
Wednesday, September 23, 2015 by Aaron Rudger

Artificial Intelligence – Developers must embrace the technology, but how?Artificial Intelligence (AI) is making waves. From robots that manage your home life, a la Amazon's Echo, to smartphones that understand our every word, AI technology is making huge technological leaps – and fast. This year alone, Qualcomm has announced the Zeroth platform, the company's firs...
---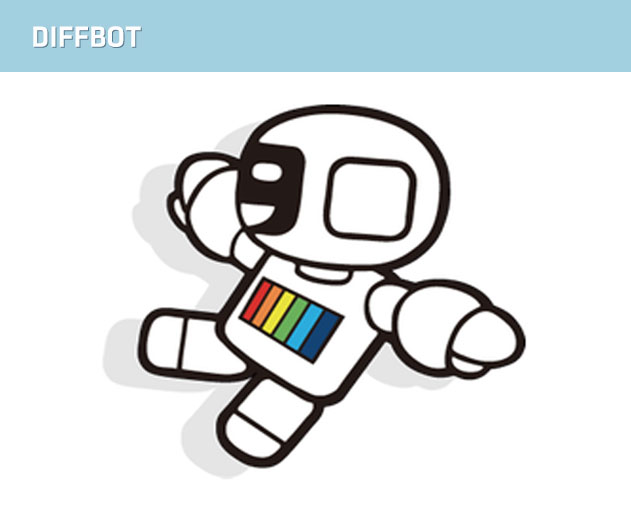 New API Allows Developers to Find Millions of User Comments Across the Web
Thursday, April 02, 2015 by Richard Harris

Diffbot is an artificial intelligence startup and creators of visual learning robot technology that lets developers analyze, extract, and enhance Web content. Diffbot offers a robot that examines the Web using computer vision and natural language processing providing developers with tools to find, extract and understand the objects from any Web page for use in their app...
---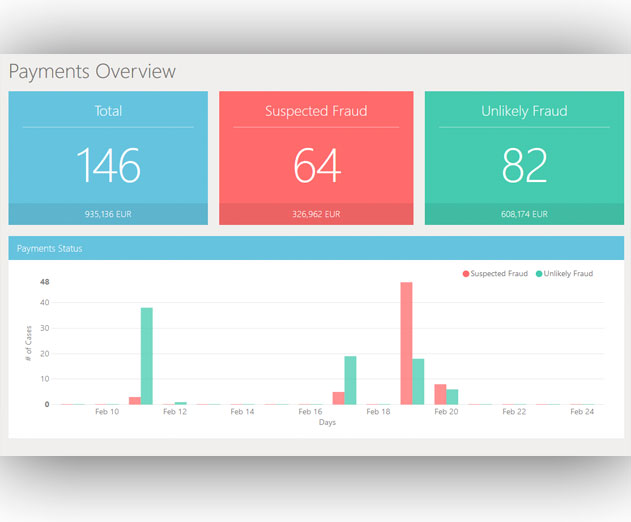 Feedzai Launches Portal to Allow App Developers to Integrate Fraud API
Monday, November 03, 2014 by Richard Harris

Feedzai has created a new developer portal providing access to its Feedzai Fraud API which allows developers to detect fraud in real-time for retail transactions. Feedzai is a data science company that uses real-time, machine-based learning to analyze big data to make commerce safe.The new Feedzai Fraud API utilizes the company's "Fraud Prevention That Learns" software ...
---
New App Monetization Opportunity Available for Developers Through New Linkify SDK
Thursday, February 27, 2014 by Richard Harris

New startup Linkify has announced the general availability of its SDK which provides developers the ability to recognize, extract and convert "things of interest" to a user and connect them with relevant information from the web as opposed to submitting a traditional word-based query via a search engine.The company coined a term for this service - "Semantic AR...
---
YoYo Games Announces GameMaker: Studio Update 1.2
Tuesday, September 03, 2013 by Stuart Parkerson

YoYo Games is boasting that its new release of GameMaker: Studio Update 1.2 will run games up to 100x faster than was previously available by harnessing the full speed of a CPU. The cross platform offering allows developers to create games in a single code base and then publish them to run natively across a number of platforms including Android, iOS, OS X, HTML5, Ubun...
---