Artificial Intelligence news search results
Developer news items we found relating to Artificial Intelligence
100 results
---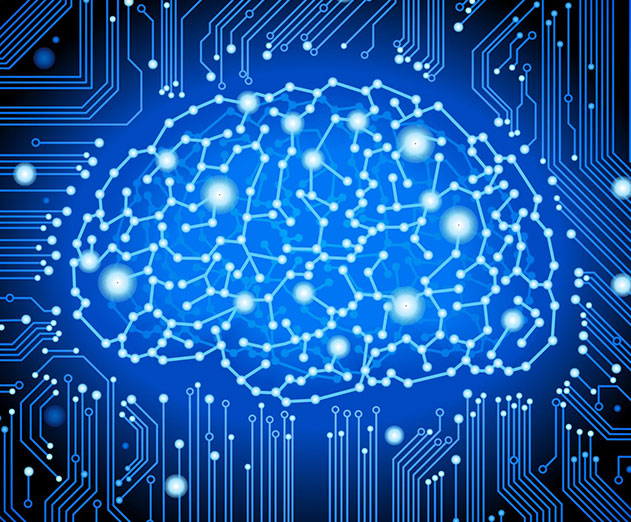 The impact of AI on the nearshoring market
Tuesday, September 19, 2017 by Richard Harris

Artificial Intelligence solutions, such as machine learning and deep learning algorithms, and chatbots, are fast becoming a business necessity for organizations everywhere, helping them make data-driven predictions to improve business outcomes, enhance customer service and to improve business workflow. But as a nascent and complex technology, it's difficult for companie...
---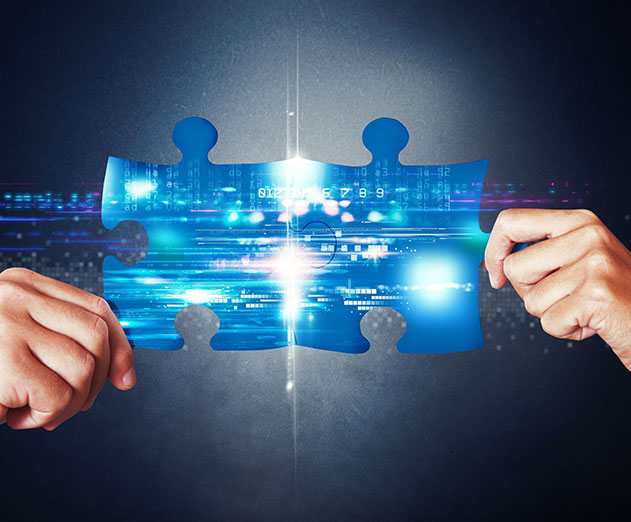 Low code does not mean simple or isolated
Monday, September 18, 2017 by Richard Harris

As automation and rapid development are increasingly becoming the order of the day, a clear pattern has begun to form between two key enterprise practices. That it is to say that low code development platforms are now often offering services for Enterprise Information Management. The new partnership between the two technologies being motivated by companies' constant dri...
---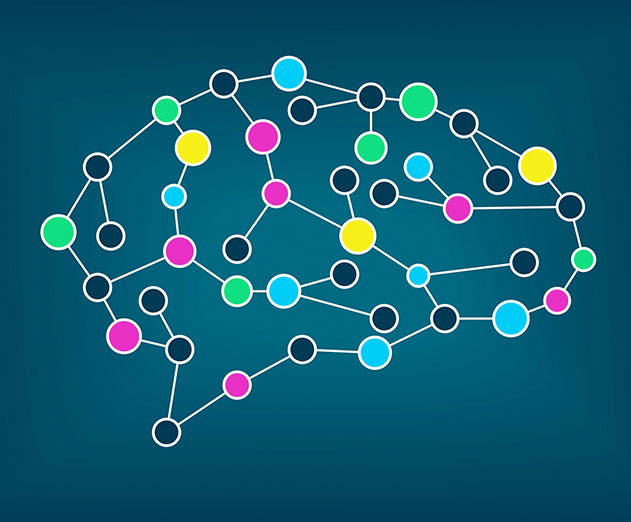 PagerDuty brings machine learning to management platform
Monday, September 11, 2017 by Richard Harris

PagerDuty has introduced new capabilities in machine learning and advanced response automation that enable businesses to orchestrate the right business-wide response to any situation. This is done by eliminating inefficiencies across the digital operations lifecycle, and applying best practices to any operational issue. The updated PagerDuty Digital Operations Managemen...
---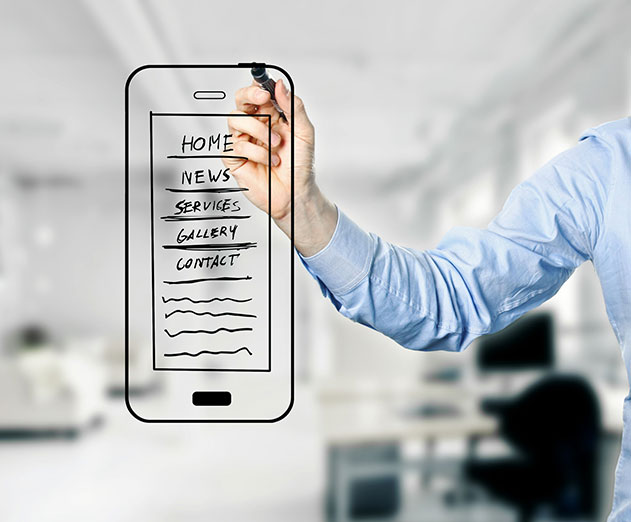 Providing in-app customer support help from Helpshift
Thursday, September 07, 2017 by Richard Harris

In today's hyper-competitive market, a developer must be sure to remove all potential friction points, which can irritate customers, or risk app extinction. Even the best of apps have seen this negative trend over a long period of time due directly to subjects like, customer support, scalability, and poor retention efforts.We had a chat with Abinash Tripathy, co-founder...
---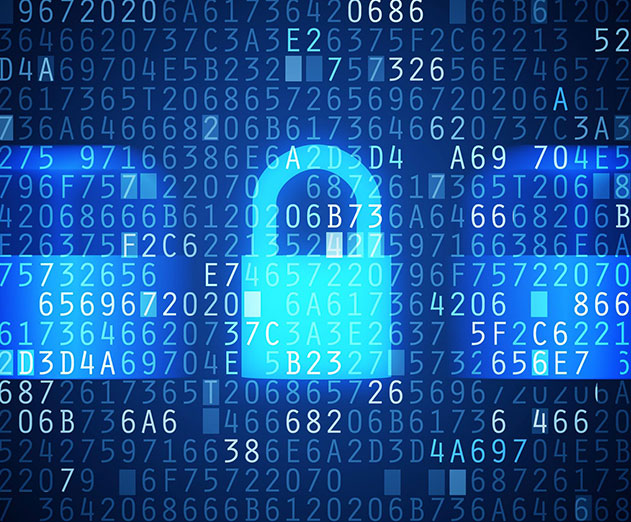 Tips for securing container deployments
Friday, September 01, 2017 by Richard Harris

Container deployments are still susceptible to the regular threats that other types of deployments are - including DDoS and cross-site scripting attacks. In fact, hackers often take advantage of compromised containers to scan sensitive data, download malware, or privilegeunauthorized access to any of your containers, hosts or data centers.Fei Huang is the CEO of NeuVect...
---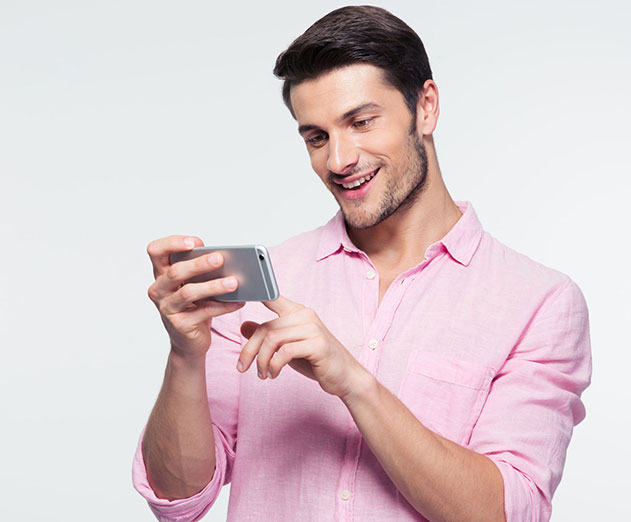 Make better apps to get enterprise users engaged
Wednesday, August 30, 2017 by Natalie Lambert

Think about all the big (and little) moments that can make or break your business. Like when managers are prioritizing their spending for the coming year. Or when sales reps are pitching to your biggest client. These moments of engagement are the vital times when employees need instant access to insights that will help them make smarter decisions and perform at the top ...
---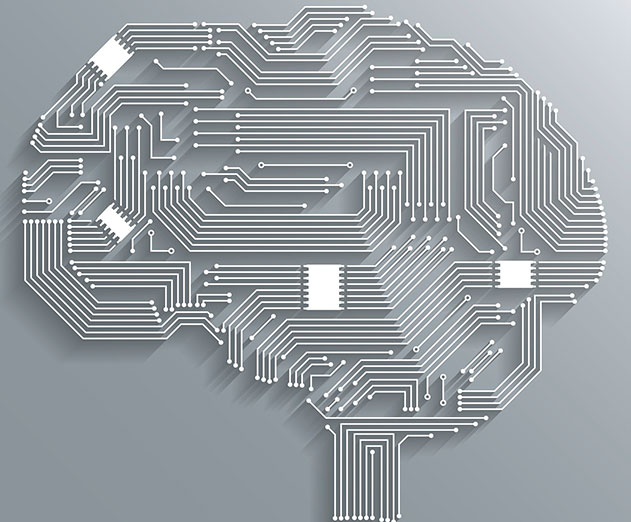 AI will create more jobs than it takes
Monday, August 28, 2017 by James Ramey

It is safe to say AI-powered terminators will not be taking over the world anytime soon. But the idea of AI automating jobs and taking them away from Americans has been the talk of the town. AI, known as artificial intelligence, has had increased use amongst large companies with its intelligent technology ranging though many industries. Instead of consumers focusing on ...
---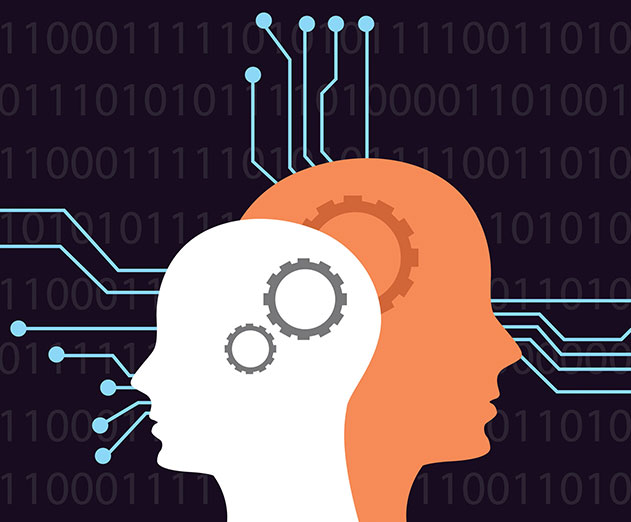 Human assisted AI analytics updates by Pramata in Summer '17 version
Saturday, August 26, 2017 by Richard Harris

Pramata, a commercial relationship operations company, has announced its Summer '17 Release which features a new suite of applications that leverage machine learning and built-in analytics to gain new insights from customer, partner and supplier data. By combining a software platform and human-assisted artificial intelligence (AI), Pramata customers can now quickly oper...
---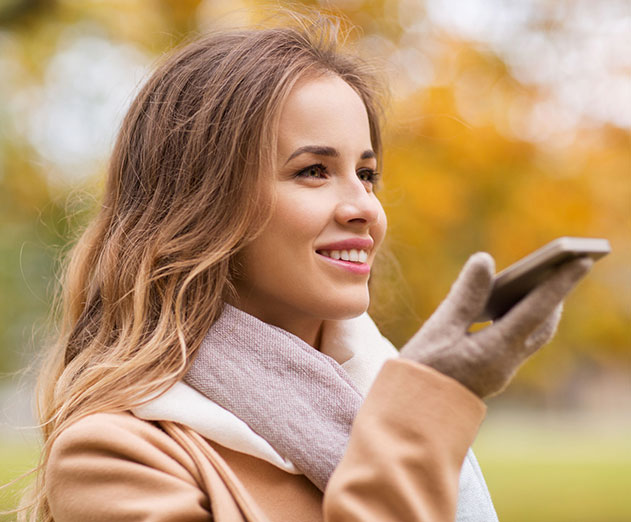 The future of the voice enabled AI
Friday, August 25, 2017 by Richard Harris

Eventually everything you own will be commanded with text or voice in the future. But specifically we may see that voice has the advantage over it's counterpart due to a more natural feel and simplicity of use. That is why things like Amazon Alexa are starting to take off. Voice recognition has finally got on par with text, and it's now much faster to say a command than...
---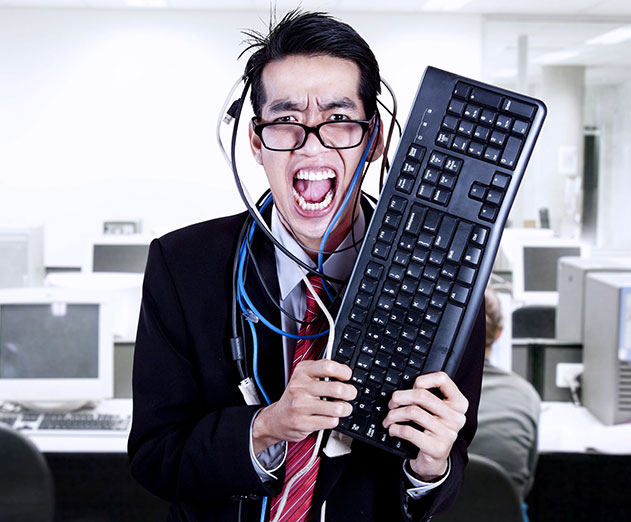 IT pros think their job will get harder in next 3 years
Tuesday, August 22, 2017 by Christian Hargrave

ManageEngine, a real-time IT management company and creators of ServiceDesk Plus has announced the results of its IT Service Management Future Readiness survey. The report, which was conducted in collaboration with ITSM.tools, consisted of ten questions that focused on the opportunities and challenges ITSM will see in the future. It was presented to ITSM professionals a...
---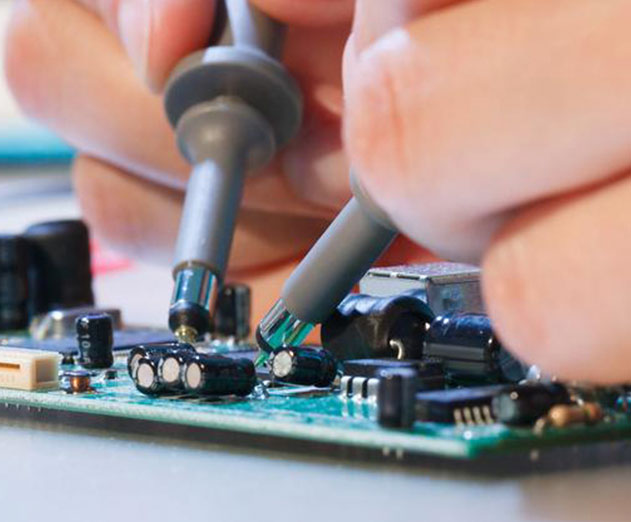 Zinnov names Aricent a leader in IoT
Friday, August 18, 2017 by Michael Haynes

Aricent, a global design and engineering company, has announced that for the second year running, the company has been recognized among the leading players in the IoT market by Zinnov. The Zinnov Zones 2017 IoT Technology Services report classed Aricent in the leadership zone in five major industry categories that underline the company's rich heritage in innovation and ...
---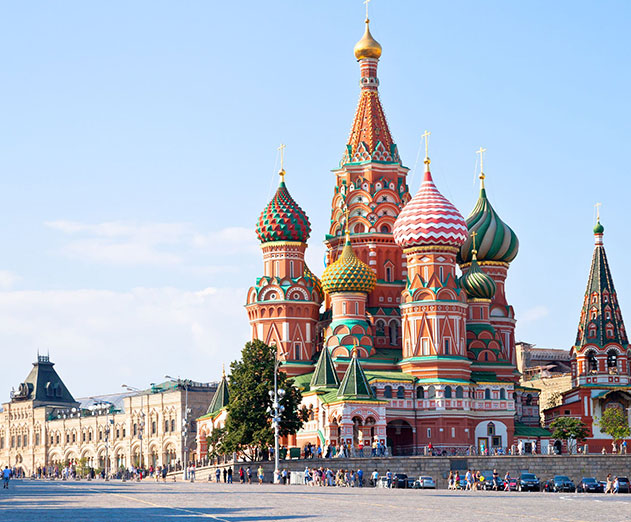 Russian mobile markets showing good signs for growth
Friday, August 18, 2017 by Richard Harris

With just $1.4 billion in revenues last year, the Russian gaming market looks rather modest when compared to the $24-billion Chinese market and the nearly $4-billion British market. However, a multitude of factors make the Russian market highly attractive to international investors and game publishers, says a report published by mobile marketing agency Zorka.Mobi and bu...
---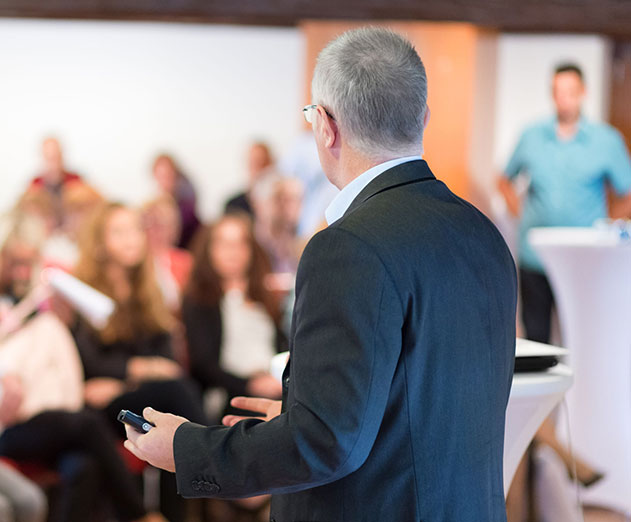 W3C Publishing Summit event docket announced
Friday, August 18, 2017 by Christian Hargrave

The World Wide Web Consortium (W3C) announced the program of its inaugural W3C Publishing Summit to be held 9-10 November 2017 in the San Francisco Bay area, California, featuring keynotes from Internet pioneer and futurist Tim O'Reilly and Adobe CTO Abhay Parasnis.Publishing and the Web interact in innumerable ways. From schools to libraries, from design to production ...
---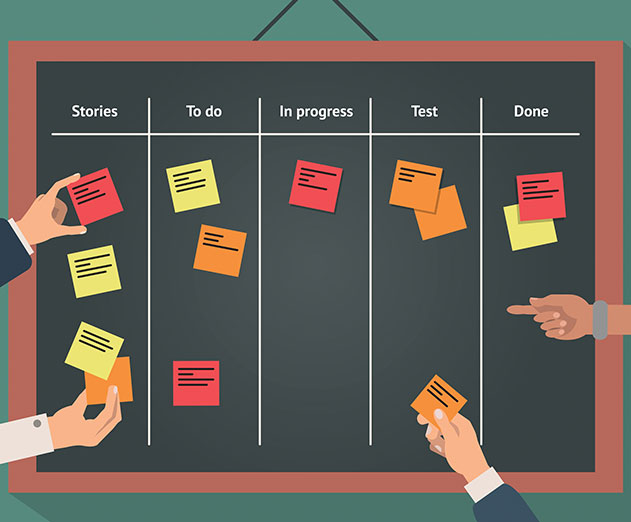 5 Agile practices to keep pace with digital transformation
Friday, August 11, 2017 by Ronit Eliav

Disruptive, continuous change is now the norm. Online companies like Uber, Airbnb and Netflix have transformed the transportation, hospitality and entertainment industries with disruptive technologies and services that couldn't have been conceived just ten years ago.However, enterprise organizations have been slower to respond. While customer facing web and mobile appli...
---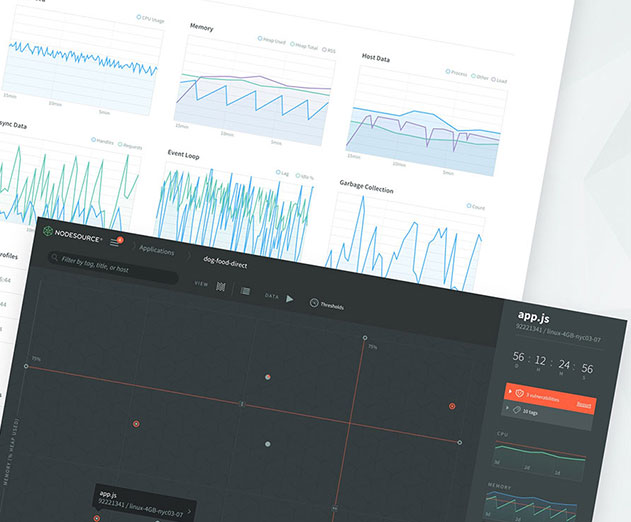 NodeSource integrates with AppDynamics
Monday, August 07, 2017 by Christian Hargrave

NodeSource, the Node.js company, has announced that its flagship product N|Solid will integrate with AppDynamics, an application intelligence product. This collaboration will allow customers of both products to benefit from the Node.js telemetry provided by N|Solid, which reduces downtimes and helps companies achieve faster time-to-market for their Node.js applications....
---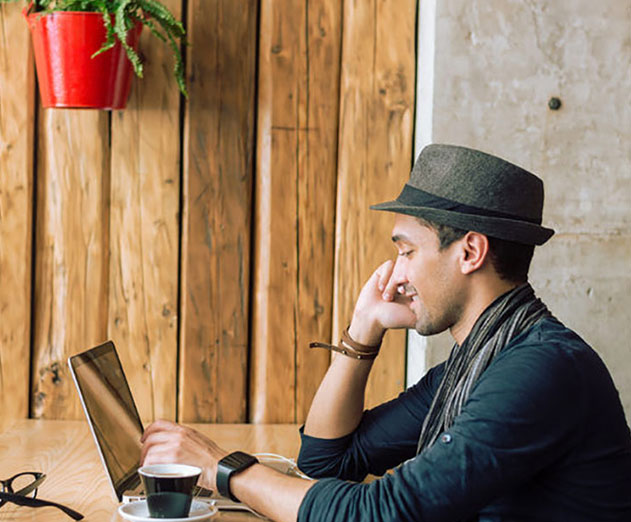 Game developers can now use StratusCore's Virtual Studio platform
Wednesday, August 02, 2017 by Richard Harris

StratusCore, a content production technology company, has announced significant enhancements to its cloud-based Virtual Studio platform that allows digital artists and creative studios to create content in a more cost-effective way with on-demand access to an expanded range of software tools, compute and collaboration.StratusCore's Virtual Studio is a pre- to post-produ...
---
A discussion with Oracle on chatbots
Wednesday, August 02, 2017 by Richard Harris

With recent advancements in machine learning and the convergence of compute power and big data bringing artificial intelligence into the mainstream, intelligent bots will transform every facet of every industry and dramatically improve the customer experience. We recently had a discussion with Mr. Suhas Uliyar from Oracle to chat about how Oracle is using this transform...
---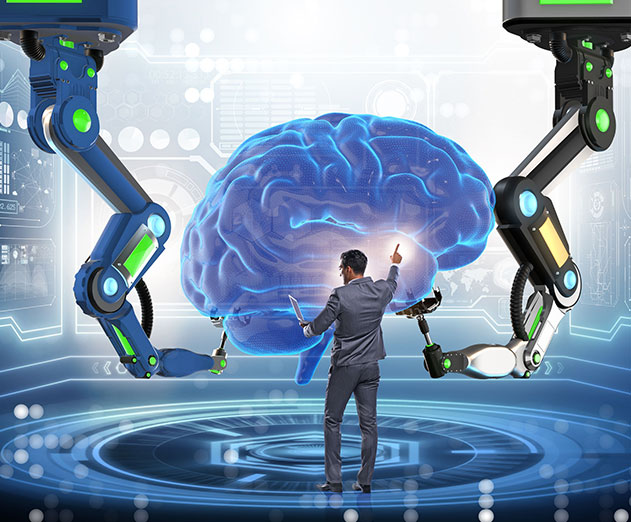 How AI rendering is supercharging performance with NVIDIA
Tuesday, August 01, 2017 by Richard Harris

NVIDIA has announced that it is bringing the power of artificial intelligence to rendering with the launch of NVIDIA OptiX 5.0 SDK with powerful new ray-tracing capabilities.Running OptiX 5.0 on the NVIDIA DGX Station - the company's recently introduced deskside AI workstation - will give designers, artists and other content-creation professionals the rendering capabili...
---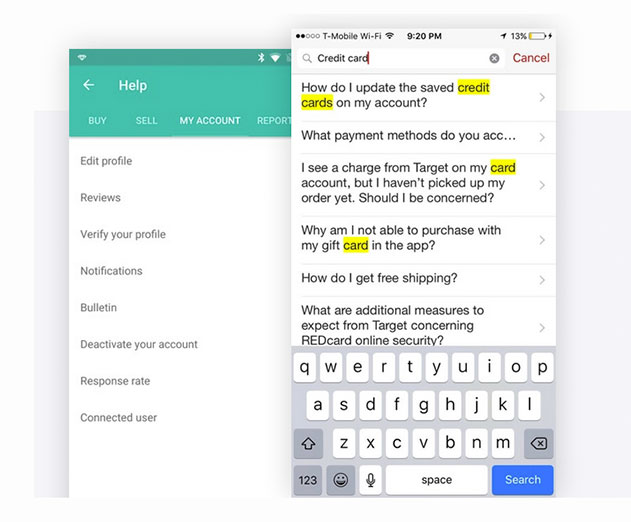 Helpshift helping top grossing apps with their customer support
Monday, July 31, 2017 by Christian Hargrave

Helpshift, the company providing customer support through enterprise-level, in-app customer experiences, has announced that its customer support platform is used by 34 of the top 100 grossing gaming apps, including five of the top 20, as ranked on Apptopia, a provider of mobile app intelligence."Gaming apps that provide more sophisticated in-app support are more likely ...
---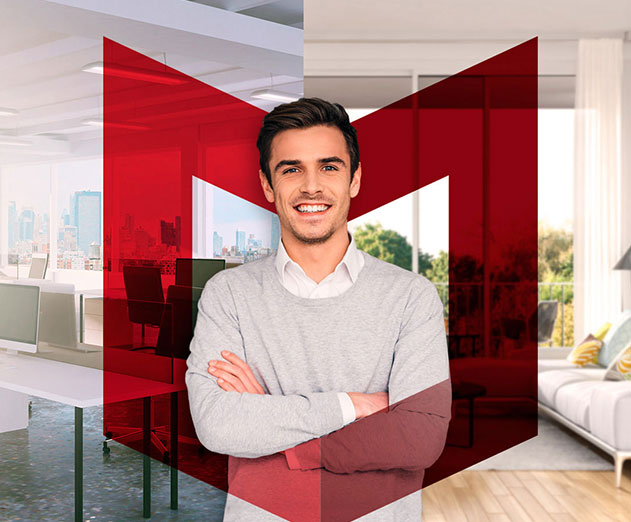 The future of cybersecurity in machine learning
Sunday, July 30, 2017 by Richard Harris

McAfee, a cybersecurity company, has announced several new innovations that expand machine learning and automation capabilities to strengthen human-machine teams. Plus, McAfee announces support of OpenDXL.com, a new, independent collaboration portal that offers forums and free apps, giving OpenDXL users easy access to ideas and resources available for application integr...
---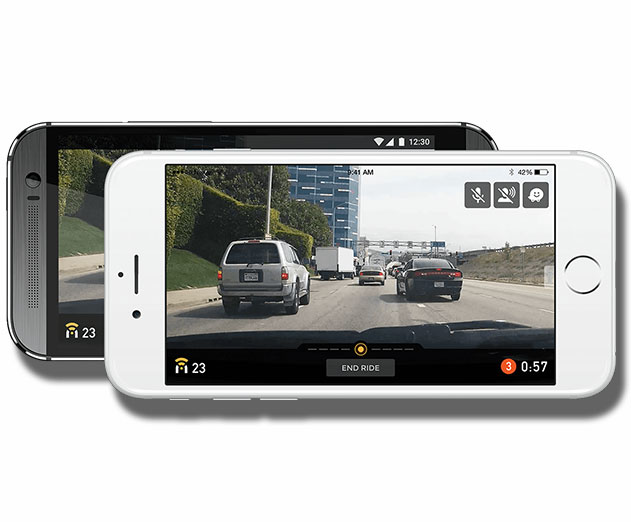 Neural processing engine inside new app provides driver assistance
Tuesday, July 25, 2017 by Richard Harris

Nexar has launched the first driving safety application leveraging the Qualcomm Snapdragon Neural Processing Engine (NPE) SDK. The Nexar app will now be able to provide advanced driver-assistance systems (ADAS), including unprecedented real-time forward-collision warnings and other life-saving features, to hundreds of millions of vehicles whose drivers own Android phone...
---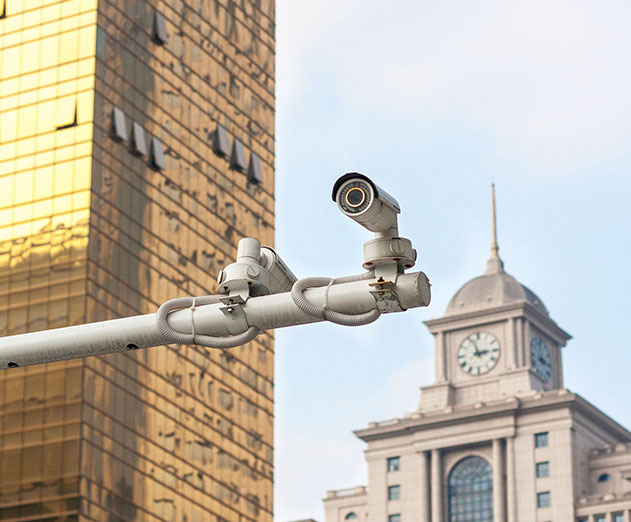 Motorola and AI company Neurala are going to make intelligent cameras
Friday, July 21, 2017 by Christian Hargrave

Motorola Solutions announced that it will work with artificial intelligence (AI) company Neurala to develop intelligent cameras for public safety users. The goal is to enable police officers to more efficiently search for objects or persons of interest, such as missing children and suspects.The companies will work together to integrate Neurala's AI capabilities with Mot...
---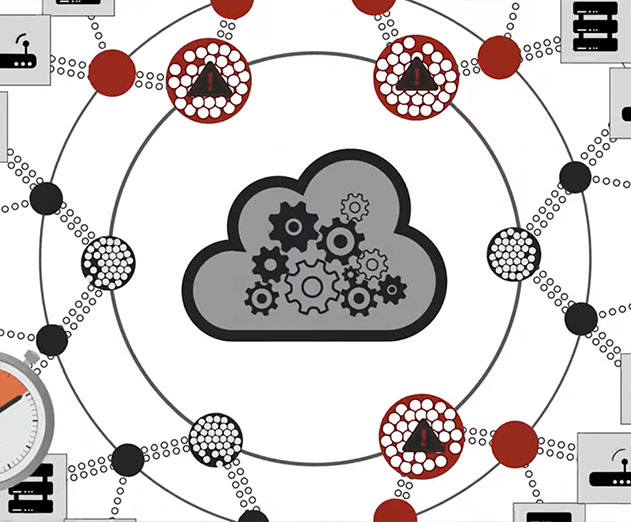 IIoT gets Lightning ML from FogHorn Systems
Monday, July 17, 2017 by Richard Harris

FogHorn Systems has announced the availability of Lightning ML, the newest version of its edge intelligence software platform for the Industrial Internet of Things (IIoT). Lightning ML is an IIoT software platform with integrated machine learning capabilities and universal compatibility across all major IIoT edge systems.Accenture predicts that IIoT can add $14.2 trilli...
---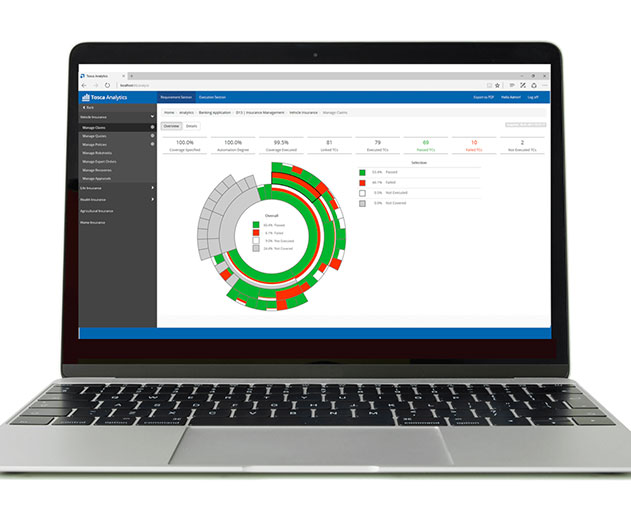 Tricentis targets the unexplored risks of data integrity failures
Thursday, July 06, 2017 by Michael Haynes

Tricentis has announced a major expansion of its automated software testing platform, Tricentis Tosca. Tricentis Tosca now incorporates a new approach for testing two critical components of enterprise infrastructure: Business Intelligence (BI) and Data Warehouses (DW). Because data can be compromised when it is created, integrated, moved, or transformed, Tricentis Tosca...
---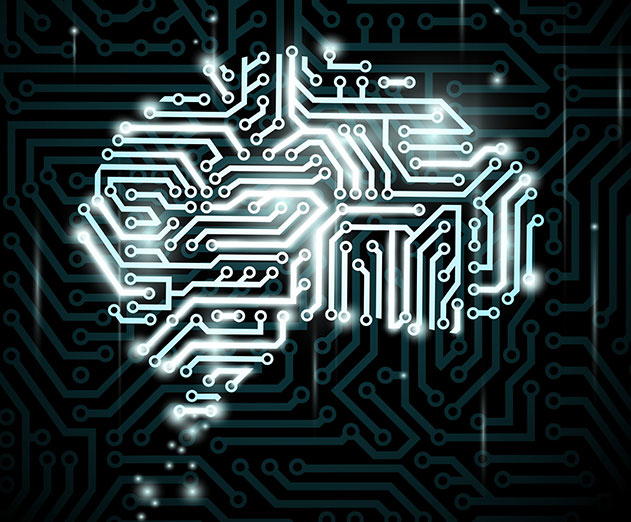 IBM proves commitment to Java and Scala communities
Tuesday, July 04, 2017 by Richard Harris

IBM is announcing a collaborative development initiative with Lightbend, a creator of the Reactive Application Development Platform, to help advance the development of artificial intelligence (AI) and cognitive solutions in the enterprise. The resulting joint solutions will be designed to provide a complete toolchain for Java and Scala developers to easily build and dep...
---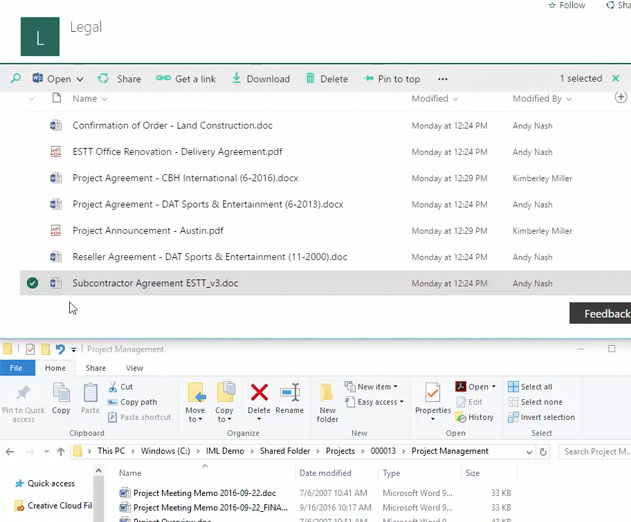 M-Files integrates AI tech from ABBYY
Monday, June 26, 2017 by Christian Hargrave

M-Files Corporation, an intelligent information management company, has announced a partnership with ABBYY, a global provider of intelligent capture, optical character recognition, language-based and artificial intelligence technologies.M-Files is integrating ABBYY technology into its intelligent information management platform to further simplify and improve the way in...
---
Personal Financial Wellness API announced at Digital Banking Summit
Wednesday, June 14, 2017 by Michael Haynes

Life and technology are becoming inseparable, with services like Amazon Alexa providing on-demand insights and forward-looking advice through the data we willingly provide to them. When it comes to leveraging that data to guide consumers in achieving financial balance and wellness, however, this type of simple, digital personalized guidance is lacking. This is surprisin...
---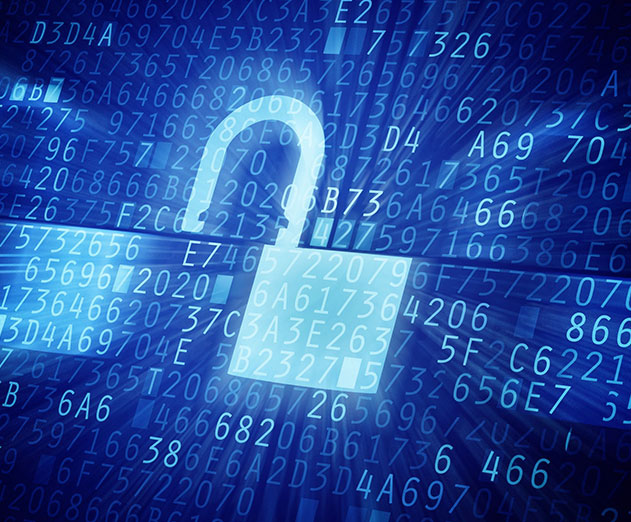 Many fintech DevOps are not enforcing security
Tuesday, June 06, 2017 by Christian Hargrave

Venafi has announced the results of a study on the cryptographic security practices of DevOps teams in the financial services industry. Cryptographic security risks are amplified in DevOps settings, where compromises in development or test environments can spread to production systems and applications. This is a particular issue for financial services organizations, whi...
---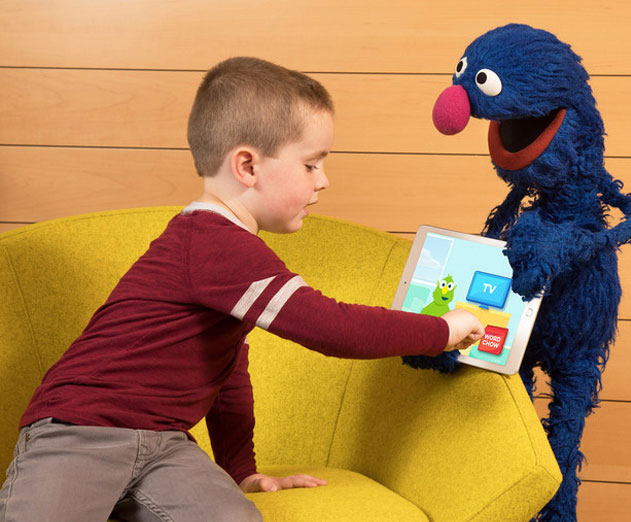 IBM Watson and Sesame Workshop launches AI vocabulary learning app
Tuesday, June 06, 2017 by Richard Harris

IBM and Sesame Workshop have announced that Georgia's Gwinnett County Public Schools, one of the nation's top urban school districts, has completed an initial pilot of the industry's first cognitive vocabulary learning app, built on the IBM and Sesame Intelligent Play and Learning Platform. The new platform, based on IBM Cloud, enables an ecosystem of software developer...
---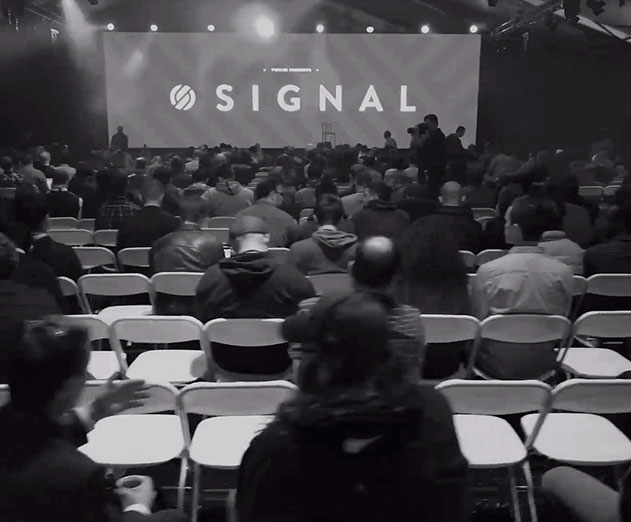 Your SIGNAL 2017 conference briefing
Saturday, May 27, 2017 by Richard Harris

Twilio has a made a whole bunch on announcements at their SIGNAL.2017 conference this year. So if you didn't make it to the conference, here's briefing on some of the major talking points.Twilio launches Functions - A Serverless Environment for Rapidly Building on the Twilio Cloud Communications PlatformFunctions is a serverless environment that empowers developers to f...
---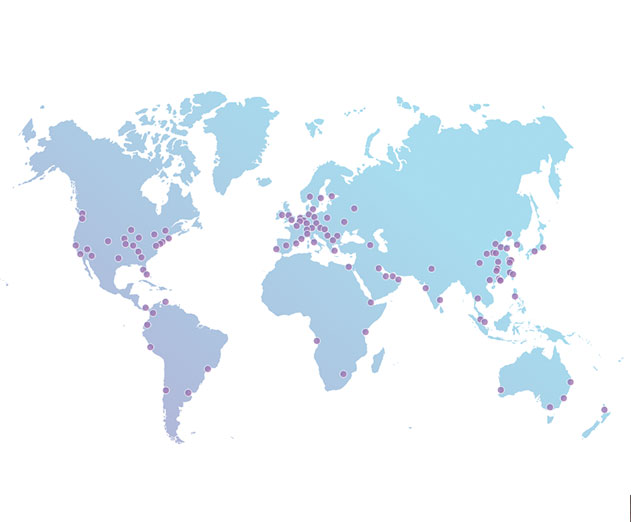 Route the Internet faster with Argo from Cloudflare
Monday, May 22, 2017 by Michael Haynes

Cloudflare has announced Argo, a service that intelligently routes traffic across the Internet for a faster, more reliable, and more secure online experience.The Internet is inherently unreliable. Its massive collection of networks from different providers experiences delays and outages all the time. Internet users experience these problems as slowness reaching websites...
---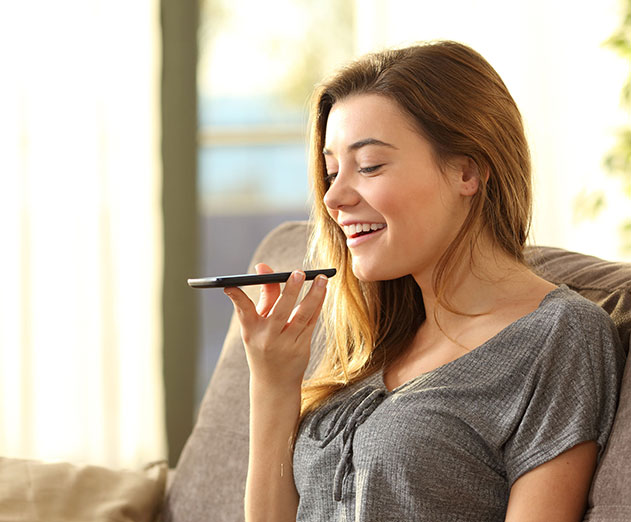 Why you should add voice and intelligence to your apps
Friday, May 19, 2017 by Richard Harris

SoundHound Inc. is a voice-enabled AI and conversational intelligence provider that has turned sound (voice, music, and more) into understanding and actionable meaning, enabling humans to interact with the things around them in the same way we interact with each other: by speaking naturally to mobile phones, cars, TVs, music speakers, and every other part of the emergin...
---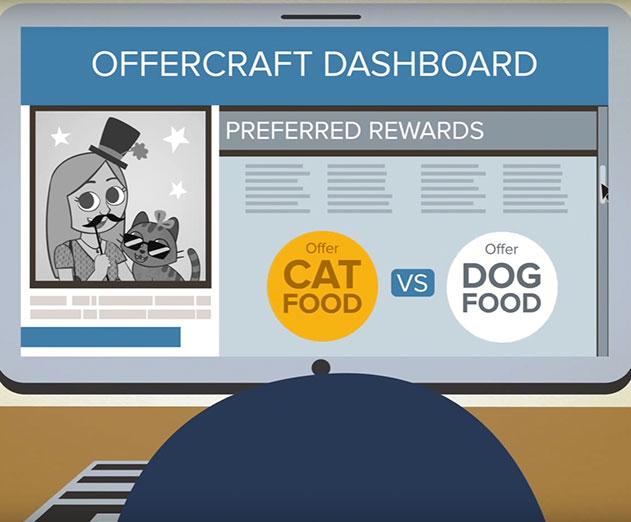 OfferCraft expands AI and Gamification efforts into Asia
Thursday, May 18, 2017 by Michael Haynes

OfferCraft, a software company that uses artificial intelligence and gamification to better target advertising, is expanding into Asia. Their executives will be doing presentations at the Global Gaming Expo Asia (G2E) from May 16 to 18 at the Venetian Macao Resort Hotel at Stand 961."We're thrilled about our Asia debut," said OfferCraft CEO Aron Ezra. "Our software make...
---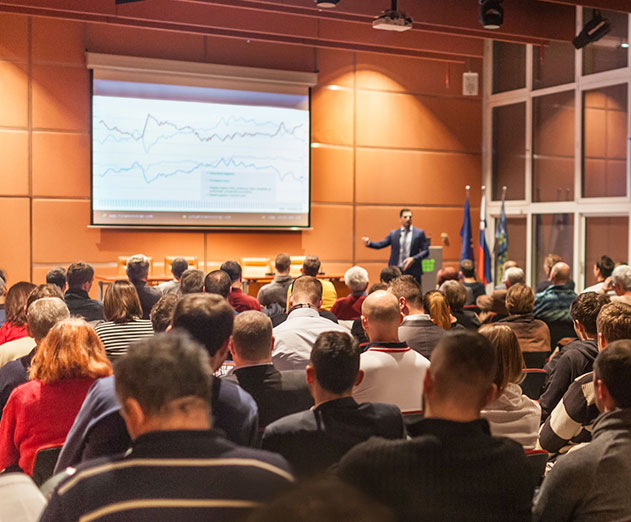 Renesas to demonstrate IoT Sandbox at IoT World 2017
Thursday, May 18, 2017 by Christian Hargrave

Renesas Electronics America Inc., a supplier of semiconductor solutions, announced that they has expanded their IoT Sandbox to shorten the prototyping process for Internet of Things (IoT) design and to simplify the path to production for small- to large-sized companies developing IoT solutions.In collaboration with Bug Labs, Medium One, and Seeed Studio, Renesas has bro...
---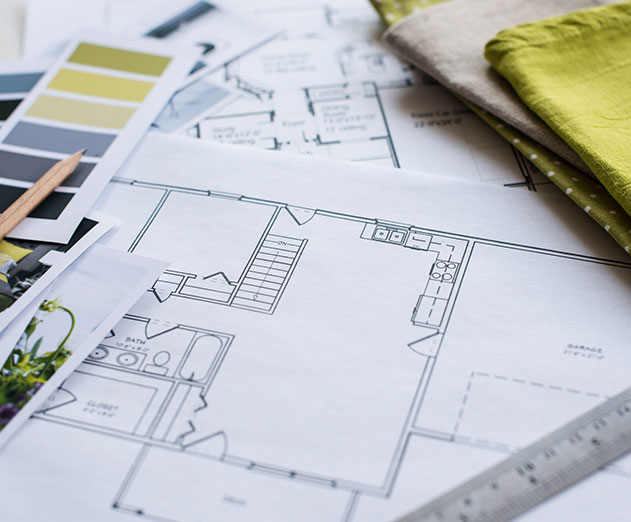 Designing a home with AI apps
Wednesday, May 17, 2017 by Richard Harris

Interior design app Planner 5D will be incorporating AI into its apps in order to help users create their dream home design with a click of a button.According to a new report from Tractica, AI software application will grow from $1.4 billion in 2016 to $60 billion by 2025. AI is currently taking over various professions, often proving that artificial mind can be more po...
---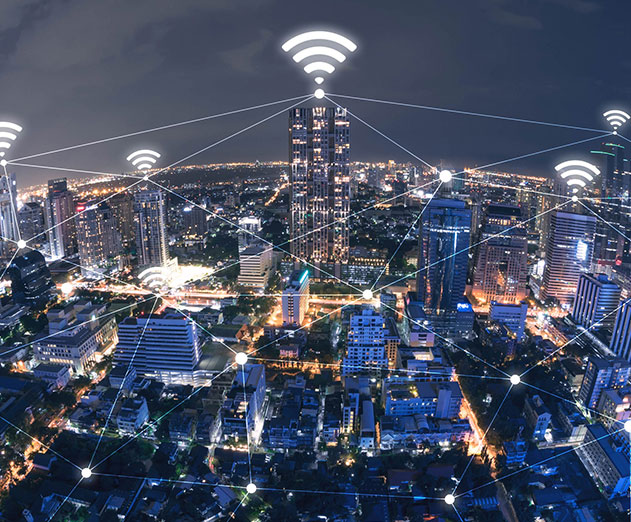 Wifi vs Bluetooth vs BLE, choosing the right IoT tech
Tuesday, May 16, 2017 by Yuri Brigance

Internet-of-Things (IoT) devices are increasing in popularity and availability - think Amazon Alexa, smart thermostats & light bulbs, Internet-connected garage door openers, GoPro cameras, and so on. One thing these products have in common is that they communicate wirelessly with either a mobile device, the Internet, or both. As these devices become smarter and gene...
---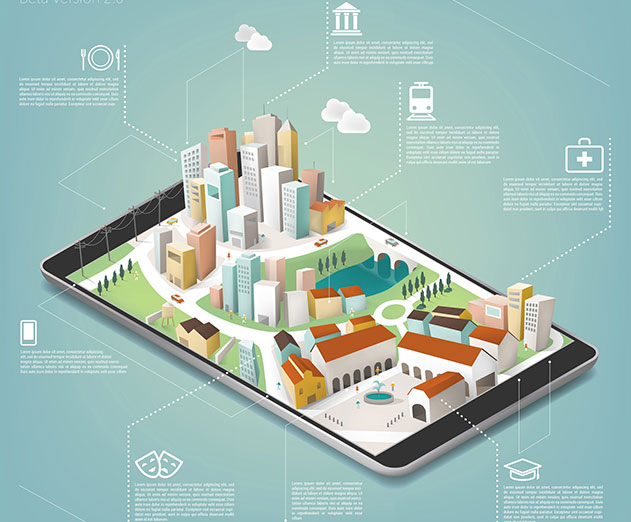 Mapping the IoT sets the signals to work
Monday, May 15, 2017 by Josh Joyner

The Internet of Things (IoT) and smart devices have created a buzz over the last few years. The reduced cost of sensors and a continued strengthening of the communications infrastructure have fueled the exponential growth of connected devices. The challenge has become less about what kinds of devices we can connect and more about what we can (and could) do with the data...
---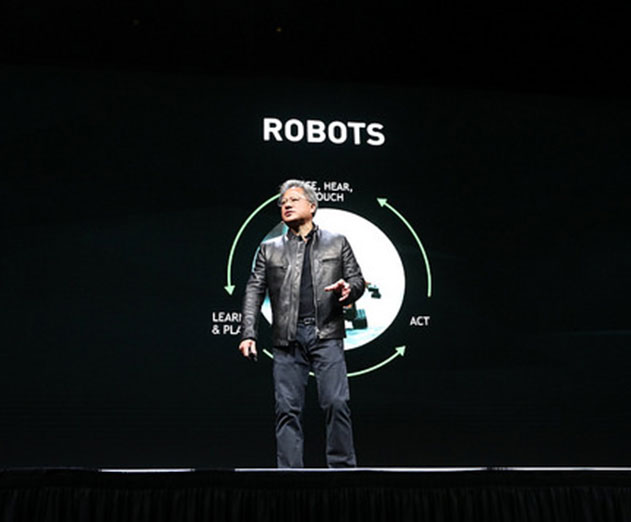 Everything you need to know about GPU Technology Conference
Friday, May 12, 2017 by Richard Harris

Everyone is having a great time this year at NVIDIA's GPU Technology Conference, so if you don't make it this year, there is always next year. The major topic this year that has stood out from the rest has to be Artificial Intelligence. As the cutting edge of AI technology gets closer to making better faster smarter mechanical beings, computer processing speeds too must...
---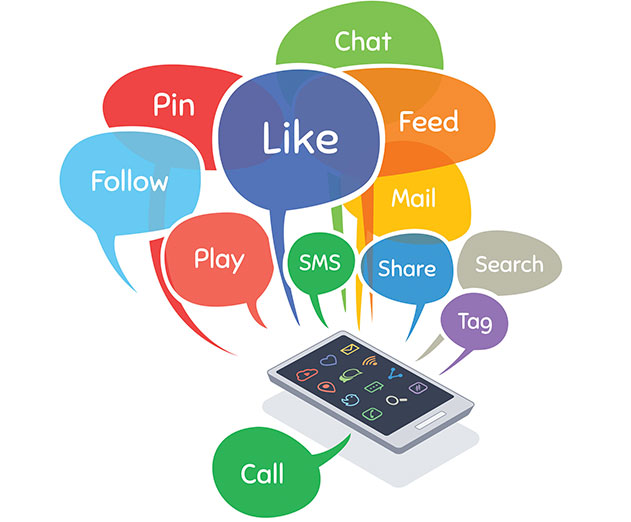 Social media intelligence platform releases premium offerings
Thursday, May 11, 2017 by Christian Hargrave

Synthesio, a social media intelligence and social listening tool, has announced Synthesio Plus. This new update, a premium offering, will allow their customers to gain stronger qualitative and quantitative insights out of their social data through utilizing interaction analytics in all aspects of the platform."Everything that we build for our platform is designed to giv...
---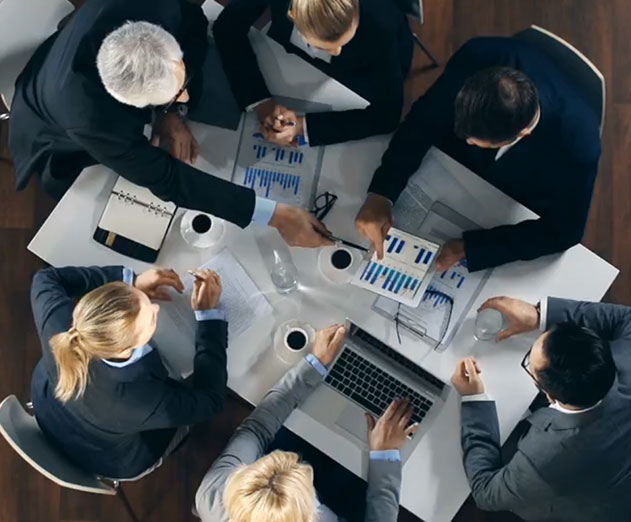 Brainshark Labs released at Microsoft Build 2017
Thursday, May 11, 2017 by Richard Harris

Brainshark, Inc., delivering SaaS-based sales enablement and readiness solutions, has announced the launch of Brainshark Labs, its incubator for research and innovation, at Microsoft Build 2017, held May 10-12 in Seattle. They will share how they are integrating Microsoft's Cognitive Services and HoloLens mixed-reality simulation technology to transform how salespeople ...
---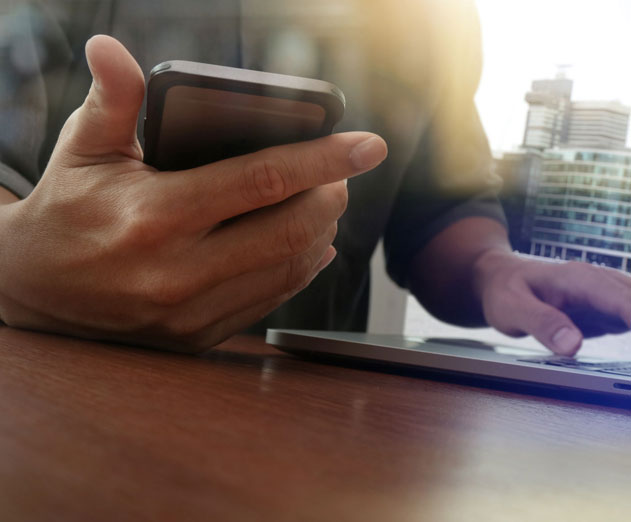 The hottest skills needed in the freelance job market to get hired
Thursday, May 04, 2017 by Michael Haynes

Upwork has released its newest quarterly index of the hottest skills in the U.S. freelance job market. The Upwork Skills Index ranks the site's 20 fastest-growing skills and is part of a quarterly series that sheds light on new and emerging skills freelancers are providing. According to a recent report, nearly half (49%) of hiring managers use freelancers to access skil...
---
Bringing LEGO minifigures to life using AR and emotion recognition
Wednesday, May 03, 2017 by Richard Harris

Goran Vuksic, an iOS developer for Tattoodo, has made a unique new application that is helping make childhood dreams come alive. The app uses emotional AI and Augmented Reality SDK's that help transform miniature LEGO characters into interactive models. The project responds to a user's facial features by analyzing and projecting the user's current mood onto the LEGO cha...
---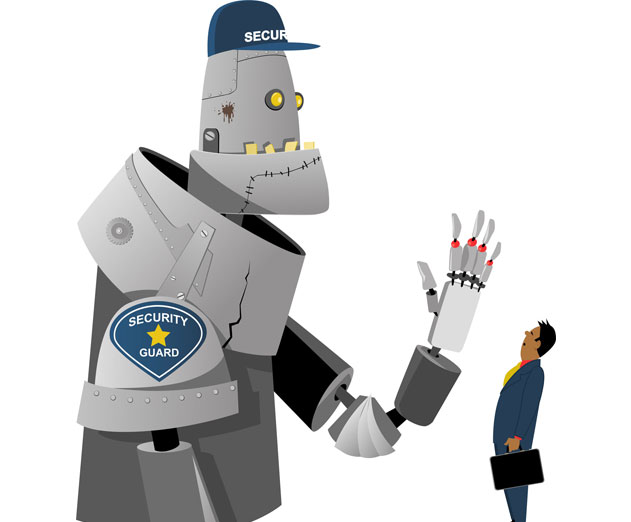 Instart Logic brings Helios AI-Driven security out into the open
Friday, April 28, 2017 by Michael Haynes

In ancient mythology, Helios was the Greek god of the sun streaking across the heavens in a chariot shining much-needed light onto a dark and dangerous world. That's exactly what Instart Logic, is doing with their latest announcement of Helios - "using artificial intelligence to illuminate and solve today's most challenging digital security issues."Web application attac...
---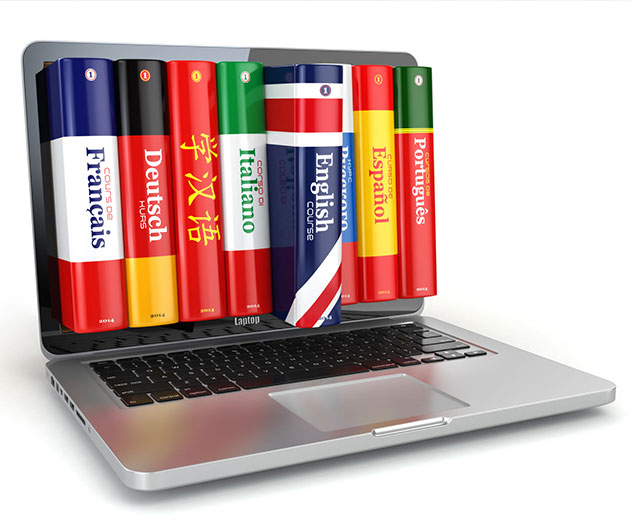 Language translation app by Reverso hits 6.0
Monday, April 24, 2017 by Christian Hargrave

Reverso, a developer of translation tools and solutions, has unveiled Reverso Context 6.0 - the latest version of their mobile translation and language learning app with a number of improvements to help its five million users discover new words and phrases in context. Their platform specializes in tapping the power of Big Data and AI to help users better understand word...
---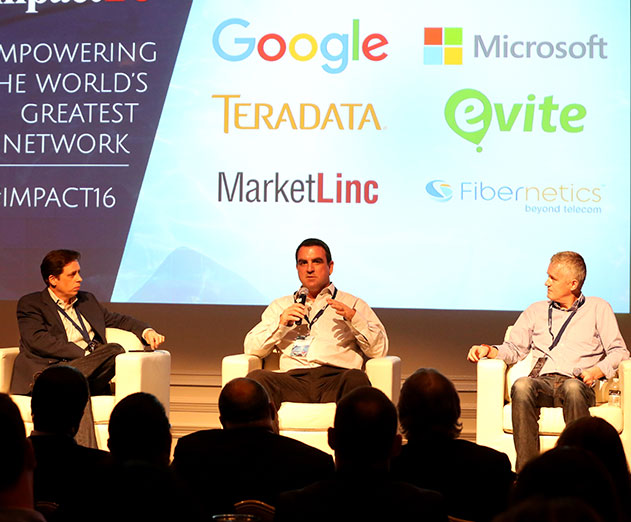 Big Nerd Ranch CEO to be featured speaker at IMPACT17
Monday, April 24, 2017 by Christian Hargrave

Big Nerd Ranch, known for its immersive application development bootcamps and app development services, announced that its CEO and founder, Aaron Hillegass, will be a featured speaker at IMPACT17 Cayman. This important internet marketing event will be help at at the beautiful Kimpton Seafire Resort, Grand Cayman. Hillegass' lifelong interest in ...
---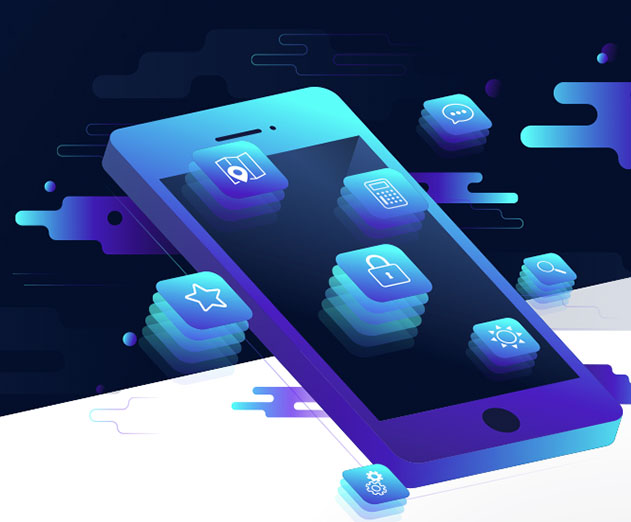 How you can automate your release process
Monday, April 24, 2017 by Richard Harris

Rollout helps mobile app developers build and deploy apps quickly and safely by automating the time-consuming manual tasks associated with gradual feature releases. The company recently released ROX by Rollout, which allows developers to gradually release new features, measure the impact and respond in real-time - all without waiting for the next release. We chatted wit...
---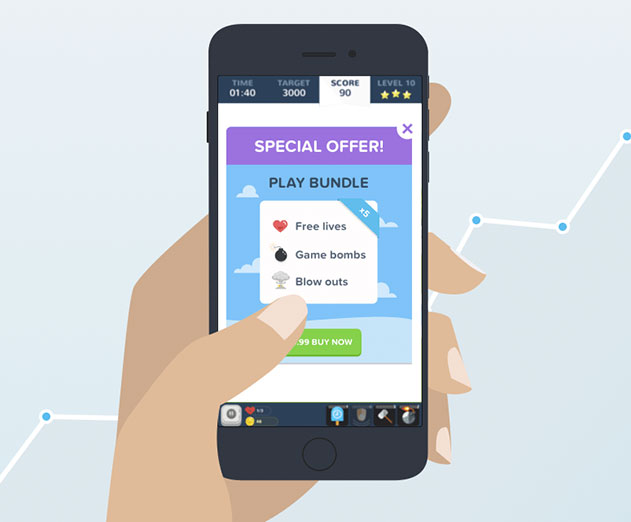 Keeping your free to play games and apps profitable
Friday, April 21, 2017 by Richard Harris

Free-to-Play isn't a new concept, it's still a very popular business model for many software companies, game and enterprise alike. But although a F2P platform looks very attractive to prospective customers, the downside is the wager that is made on whether or not enough customers will make the leap to actually pay for the premium items on your platform. It's this consta...
---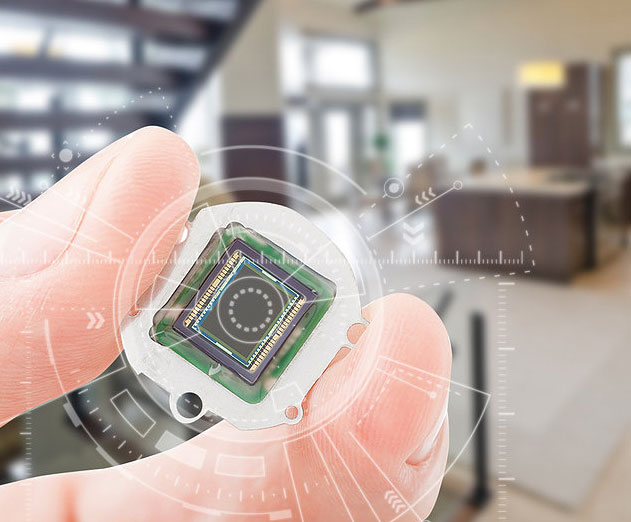 WiseEye IoT sensor gives your projects always-on eyeballs
Tuesday, April 11, 2017 by Richard Harris

DSP Group is showing off the industry's first battery powered intelligent always-on visual sensor specifically designed to overcome the power and cost constraints of computer vision processing for residential security and smart buildings applications. The WiseEye IoT sensor solution is purpose-built from the ground up with always-on, low power visual sensing in min...
---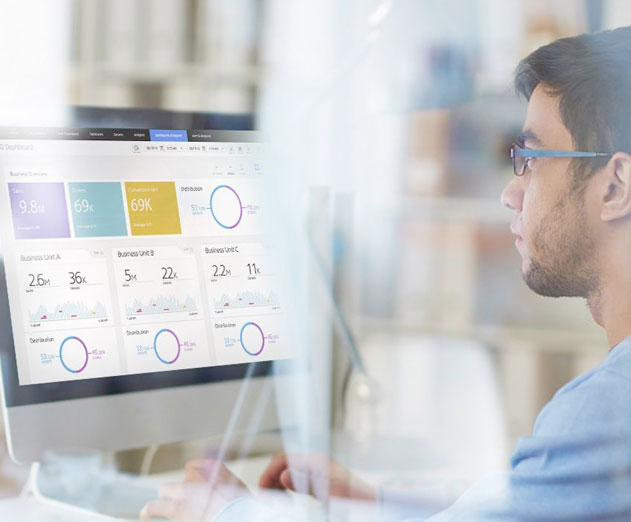 AppDynamics Developer Toolkit release for Spring is here
Thursday, April 06, 2017 by Christian Hargrave

AppDynamics, a Cisco company and a application intelligence company, is planning on a Spring '17 release, including the AppDynamics Developer Toolkit and major updates to Enterprise iQ and Business iQ. The new releases are aimed at giving application teams better abilities to deliver impactful customer experiences.In our digital-first world, where quality and performanc...
---
Becoming a citizen developer
Thursday, April 06, 2017 by Richard Harris

Editors note: Guest submission by Oren Ariel, CTO and Cofounder, CaprizaThe latest numbers show that the Personal Computer market shrank another 6% in 2016, the third consecutive year of slowing sales. Smartphone sales continued to grow, and internet traffic from mobile devices actually exceeded traffic from PCs for the first time in October of 2016. Mobile is the new e...
---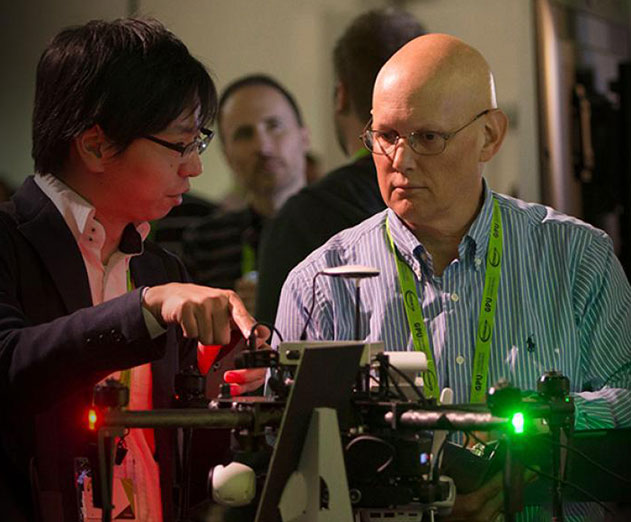 NVIDIA hosts eighth annual GPU Technology Conference
Wednesday, April 05, 2017 by Richard Harris

NVIDIA will host its eighth annual GPU Technology Conference (GTC) on May 8-11, at the San Jose McEnery Convention Center. NVIDIA founder and CEO Jensen Huang will deliver a keynote on Wednesday, May 10, to an expected audience of 8,000 attendees.GTC is the largest event of the year for developers, data scientists and executives in the fields of artificial intelligence,...
---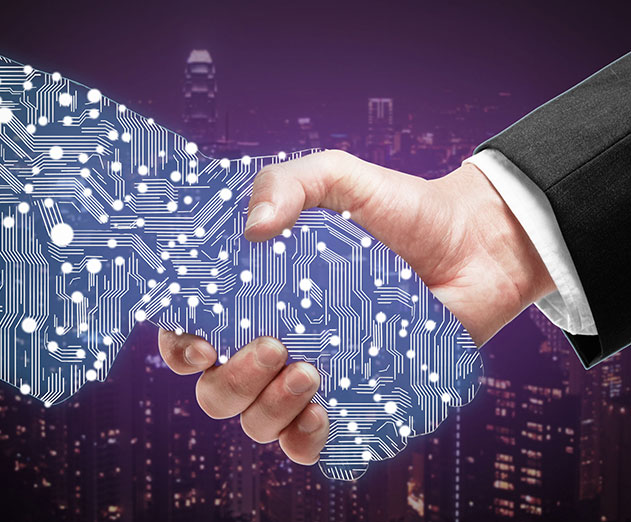 Digital transformation will create jobs not kill them
Wednesday, April 05, 2017 by Michael Haynes

When it comes to organizational impact, IT companies may be expecting to add jobs (including mobile app developers) over the next three to five years due to new projects (72 percent) and new technologies (69 percent) for digital transformation, according to a YouGov survey commissioned by Appian. Even more, 77 percent of IT leaders report digital transformation is a job...
---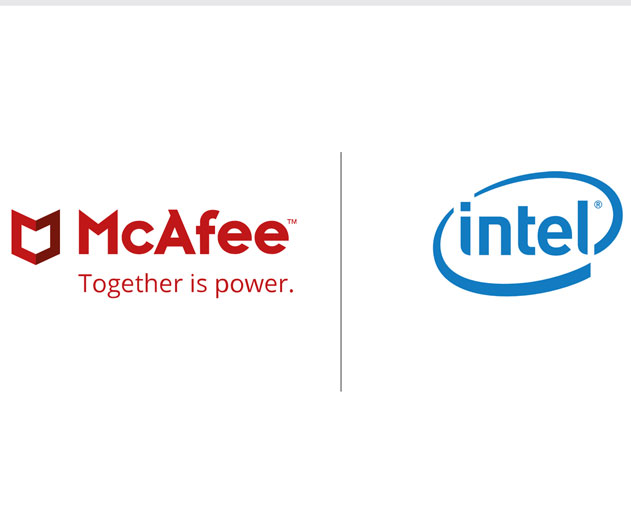 Intel security becomes McAfee
Tuesday, April 04, 2017 by Christian Hargrave

McAfee has begun operating as a new standalone company. Built on the belief that "Together is Power," the new McAfee will expand upon its leading security solutions platform to better enable customers to effectively identify and orchestrate responses to cyber-threats. The launch of McAfee marks the closing of the previously announced investment by TPG and Inte...
---
Pinterest promoted app pins now suported by Bidalgo
Thursday, March 30, 2017 by Christian Hargrave

Bidalgo, a provider of ad automation software and services for app marketers, has announced the public availability of ad automation for Pinterest Promoted App Pins. Recognized as a Pinterest Marketing Partner last November, Bidalgo enables app marketers to scale their growth by using Artificial Intelligence algorithms to optimize ad campaigns using Promoted App Pins an...
---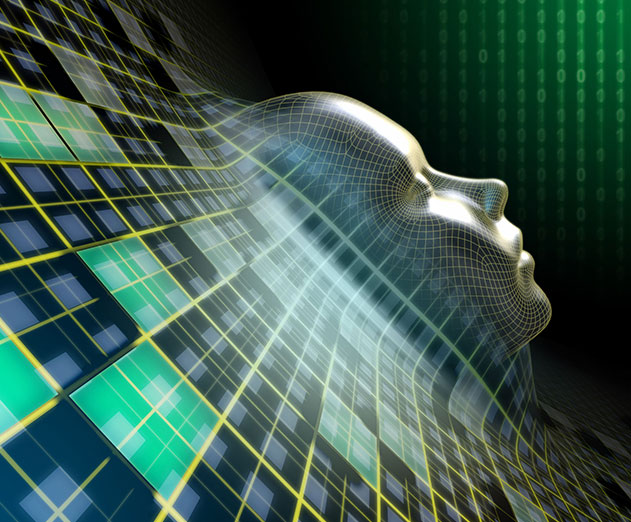 Put deep learning neural network AI software from NASA in your apps
Thursday, March 30, 2017 by Richard Harris

Product developers can significantly accelerate the deployment of AI applications without a team of Ph.D. researchers, an extensive evaluation of different tools or years of costly R&D with the Neurala Developers Program, announced by Neurala. Neurala makes The Neurala Brain, a deep learning neural networks platform that is making smart products like toys, cameras a...
---
Driver only operated and driverless trains
Friday, March 24, 2017 by Greig Duncan

The global rail industry has gone through a number of positive changes in technology and safety since 1967 when London Underground's Victoria line was the first line operated with Automatic Train Operation.Despite automation and technology being tried and tested for the last 30 years then, the issue of Driver Only Operated (DOO) - also known as One Man Operation (OMO) t...
---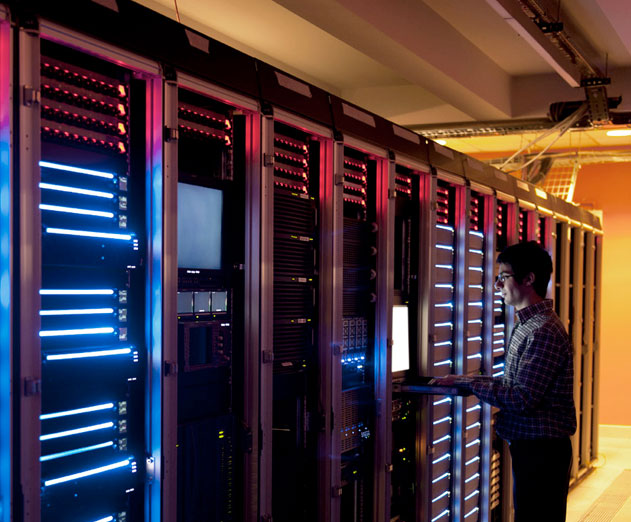 Canonical collaborates to with NXP to improve IoT
Wednesday, March 22, 2017 by Michael Haynes

NXP and Canonical have collaborated to port Ubuntu Core to the LS1043A, a quad-core SoC targeted at IoT gateways and networking equipment. With this combination, device manufacturers gain a platform with which to build high throughput IoT Gateways.Ubuntu Core has been used in a variety of devices from IoT Gateways to network equipment. IoT Gateways benefit from the wide...
---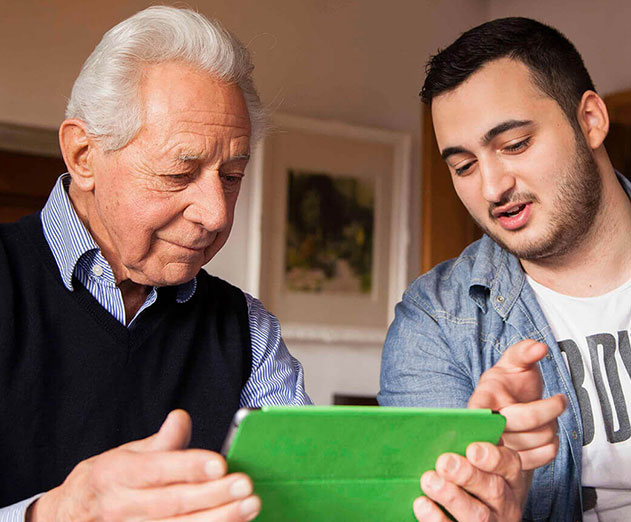 Coresystems says crowdsourcing can upend the field service industry
Monday, March 20, 2017 by Christian Hargrave

Coresystems has introduced the Project Management Module, a significant new enhancement to its field service software platform. With the new offering, Coresystems is enabling customers to crowd source their field service operations through their "crowd service" delivery model, in order to reduce operational expenditure and risk and increase customer satisfaction and rev...
---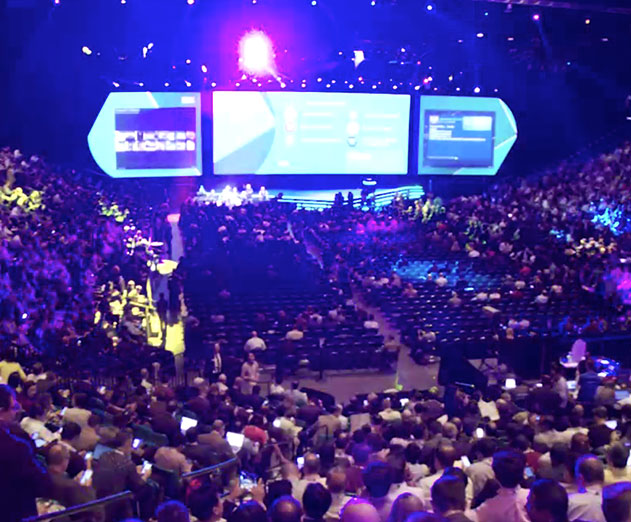 What's happening at IBM Interconnect 2017
Monday, March 20, 2017 by Richard Harris

At IBM Interconnect, IBM's largest cloud computing event of the year, they have announced a whole laundry list of new news items - like client adoption, tech breakthroughs and work they are doing to arm the next gen of cognitive developers. Here's a brief overview on what you might be missing at their latest event:IBM Cloud announcementsNew software and services designe...
---
Free photo transforming SDK toolkit gets updated
Wednesday, March 15, 2017 by Christian Hargrave

Kanvas will be adding a new feature to its SDK toolkit (which it made available to the developer community for free in January), allowing users to transform their photos into artwork - for instance, turn that pic of a sunset into a Van Gogh-esque painting. With the new feature, called Kanvas AI Art, a user can simply choose a filter of an artistic style. From here, usin...
---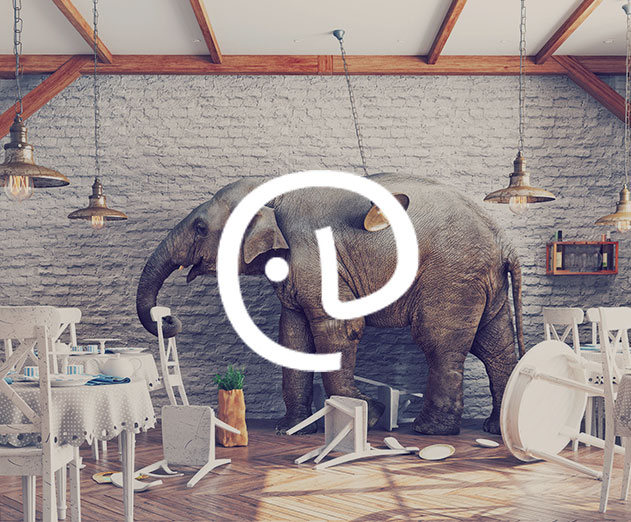 AtScale 5.0 brings order to the big data chaos
Wednesday, March 15, 2017 by Christian Hargrave

AtScale announced the general availability of AtScale 5.0. Supported by a newly granted patent on the platform's ability to run its powerful calculation engine against any BI visualization tool, AtScale 5.0 brings order to the big data chaos.AtScale 5.0 packs new features including a scalable dimensional calculation engine, a machine learning performance optimizer, a un...
---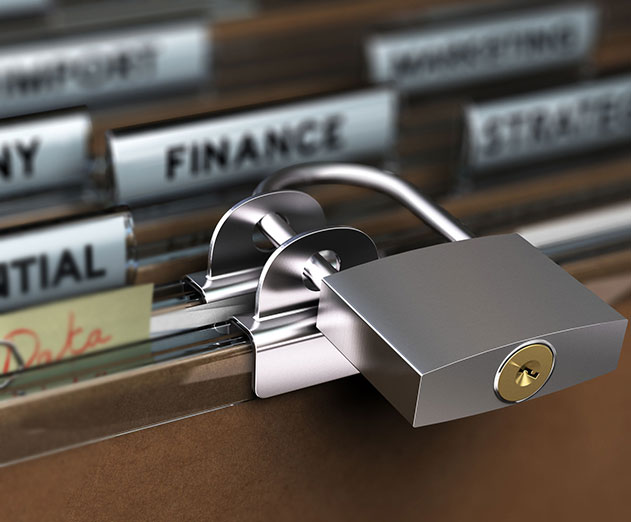 Dataguise released DgSecure for Google Cloud Storage
Tuesday, March 14, 2017 by Richard Harris

Dataguise has said that DgSecure Detect now supports sensitive data discovery on Google Cloud Storage (GCS). Integration with GCS extends the range of platforms supported by DgSecure and helps data-driven enterprises move to the cloud with confidence by providing precise sensitive data discovery across the enterprise and in the cloud. With their platform, organizations ...
---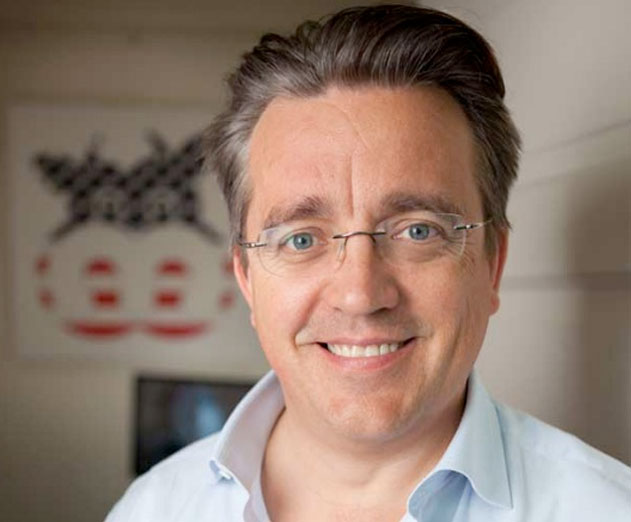 Explaining what AIOps is and why it matters to developers
Monday, March 13, 2017 by Richard Harris

We recently spoke with Phil Tee, CEO of Moogsoft to learn more Algorithmic Intelligence, (the "AI" in AIOps). What is AIOps you say? It's a new category defined by Gartner research that is an evolution of what the industry previously referred to as ITOA (IT Operations and Analytics).It seems we have reached a point where data science and algorithms are being successfull...
---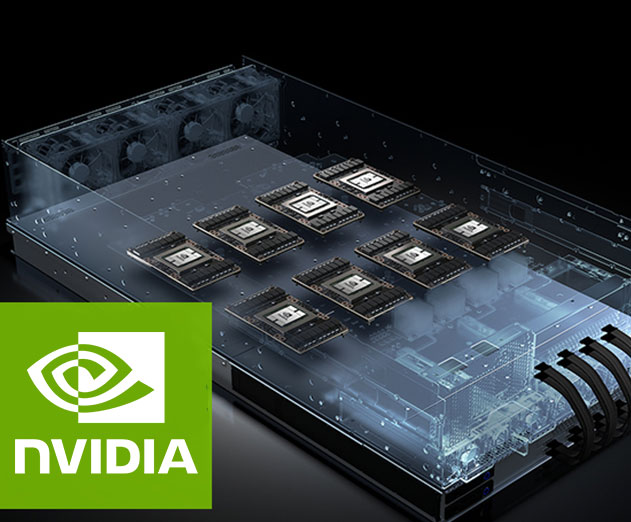 NVIDIA releases GPU accelerator to improve AI
Friday, March 10, 2017 by Richard Harris

As innovation progresses, more and more processing is being offloaded to the cloud to do the heavy lifting. But how much cloud usage is too much for cloud providers to handle efficiently? That is the answer that many companies hope never to have to answer as they ramp up their cloud usage exponentially. That's where NVIDIA and Microsoft look to make big changes in the w...
---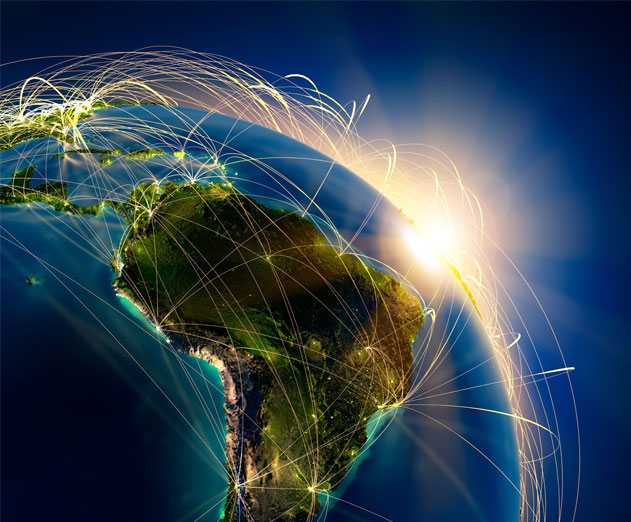 Apex-Brasil showcases Brazil's finest at SXSW
Friday, March 10, 2017 by Christian Hargrave

The Brazilian Trade and Investment Promotion Agency (Apex-Brasil) will showcase 68 of Brazil's most exciting companies at the 2017 SXSW Interactive Festival. As part of its mission to bring the best of Brazil to the world's global investors and trade fairs, Apex-Brasil will share the abundance of opportunities that exist in its vibrant ecosystem with attendees at SXSW I...
---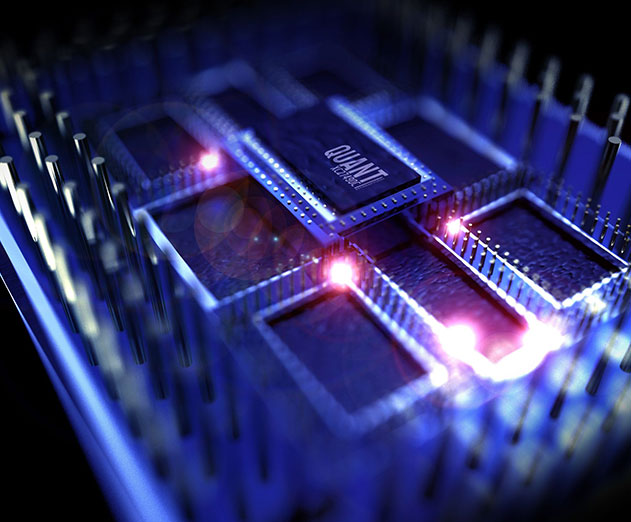 IBM is building a quantum computing system
Wednesday, March 08, 2017 by Richard Harris

IBM announced an industry-first initiative to build commercially available universal quantum computing systems. "IBM Q" quantum systems and services will be delivered via the IBM Cloud platform. While technologies that currently run on classical computers, such as Watson, can help find patterns and insights buried in vast amounts of existing data, quantum computers will...
---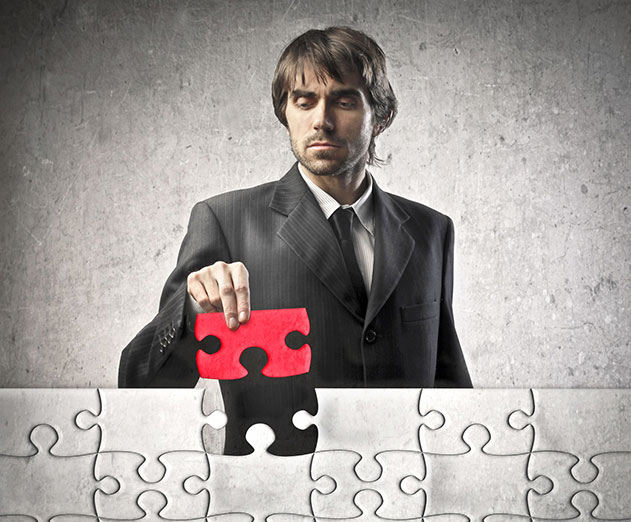 How to integrate business priorities into the DevOps process
Wednesday, March 08, 2017 by Anaud Ganpaul

The business case for enterprise mobile applications is in crisis. Enterprises increased their spend on mobile application development to more than 10% of their overall budgets in 2016, yet fewer than 1% of mobile apps are successful, according to research firm, Gartner.To address this disturbing trend, enterprises are re-envisioning their mobile application development...
---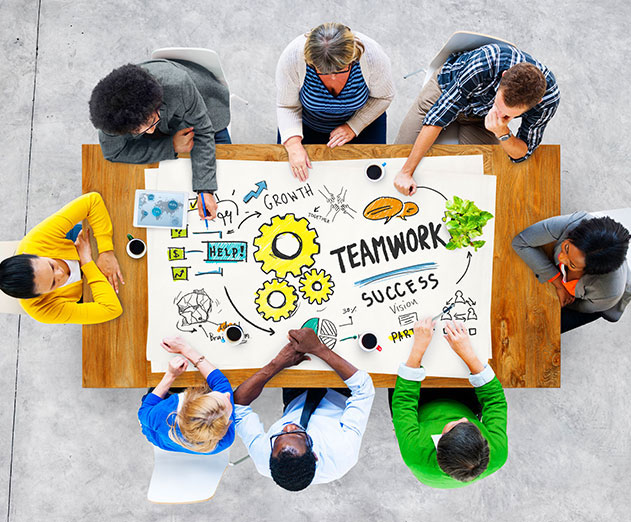 Enterprise mobility is a team sport
Friday, March 03, 2017 by Christian Hargrave

Sports teams - from youth to the pros - are comprised of many individuals with various skill sets and talents. Yet when you hear championship teams and elite caliber athletes talk about success, their stories always boil down to a single commonality: the importance of the team. As Michael Jordan once famously said, "talent wins games, but teamwork and intelligence win c...
---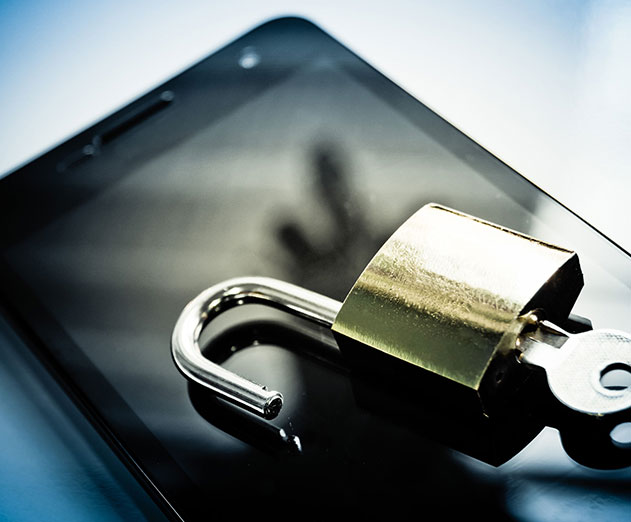 Signalling protection from AdaptiveMobile with new SPG
Friday, February 24, 2017 by Christian Hargrave

AdaptiveMobile announced it's Signalling Protection Gateway (SPG) - expanding its core security offerings with new network integration, deployment and routing capabilities to allow their Signalling Protection to be deployed independently from legacy or capacity limited network infrastructure.The SPG is based on technology from Dialogic's signalling platform. The partner...
---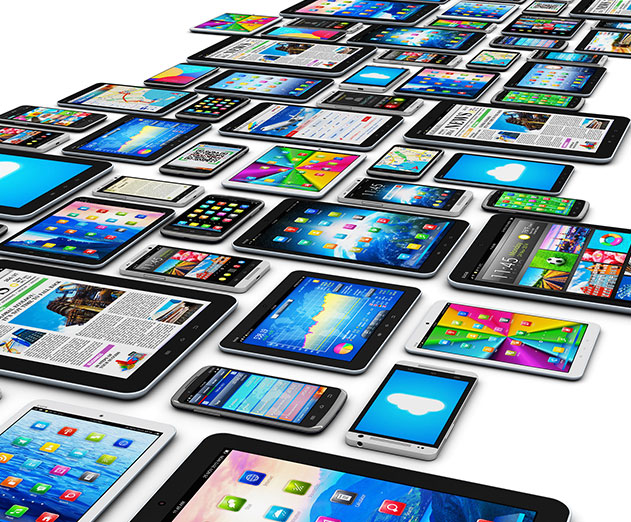 Apps will soon have to be compatible with over 100 devices
Friday, February 24, 2017 by Richard Harris

The Mobile World Congress 2017 has prompted AppFutura to release a report with keys to create a mobile app with the collaboration of development companies worldwide. Main conclusions show that apps will have to be more dynamic and adapt to the increasing number of devices and technologies available, still far from the mobile market full potential.Mobile applications hav...
---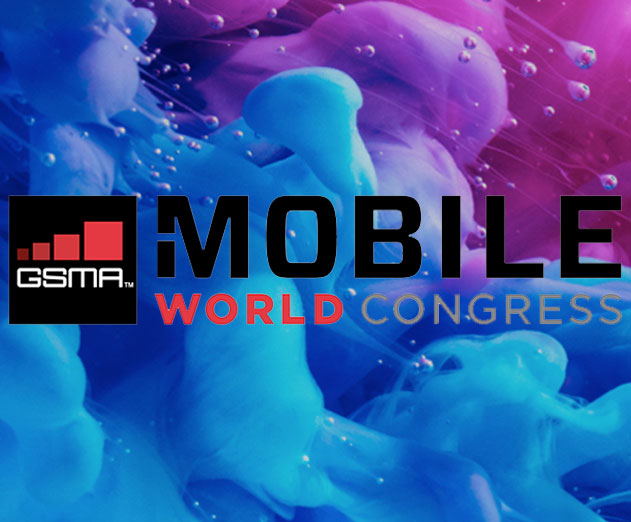 All eyes on Mobile World Conference 2017
Wednesday, February 22, 2017 by Richard Harris

As all eyes turn to the Mobile World Conference (MWC) in Barcelona this month (27 February - 4 March, 2017), Ovum's analyst team have gathered their views regarding what they expect to see at the world's largest and most highly regarded mobile industry event.A key theme, which recurs throughout the report is the belief that MWC 2017 will mark a further shift in the evol...
---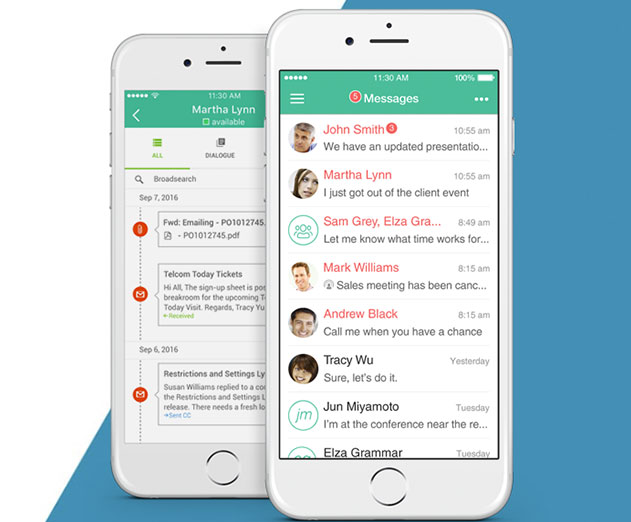 BroadSoft's bMobile gets AI and Apple Callkit
Wednesday, February 22, 2017 by Christian Hargrave

BroadSoft, Inc. has announced two significant enhancements to its bMobile advanced mobility solution: Artificial intelligence capabilities and Apple CallKit support for BroadSoft Business UC-One mobile apps that provide business users with a superior mobile user experience over any device, network or location and unlocks new revenue opportunities for Mobile Operators.A ...
---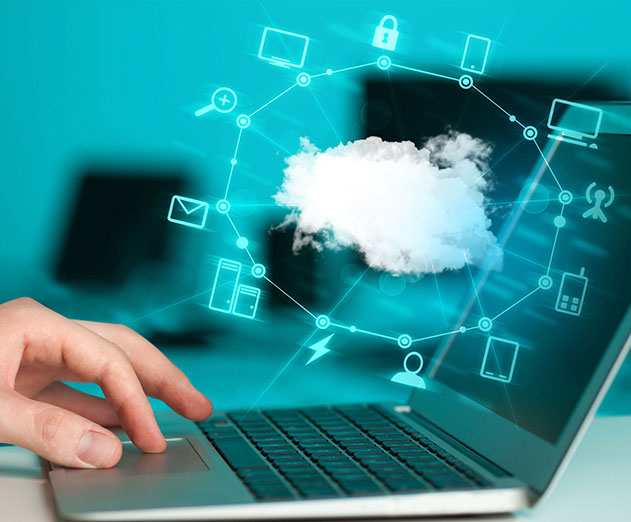 Oracle chats about the new data integrator cloud service
Tuesday, February 21, 2017 by Richard Harris

On February 13, Oracle unveiled Oracle Data Integrator Cloud Service, Oracle's new data integration cloud service aimed at simplifying and accelerating cross-enterprise data integration to support real-time analytics and help organizations drive better business decisions. With the increasing need for the enterprise to be effective and agile, organizations need seamless ...
---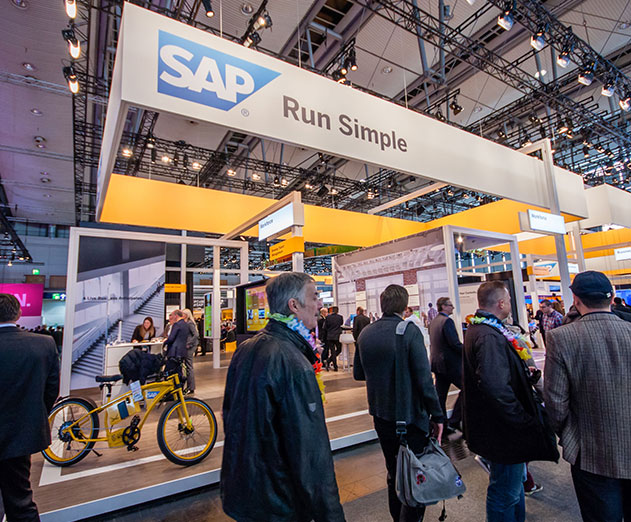 Hubble is expanding into the SAP environment
Thursday, February 16, 2017 by Richard Harris

Hubble has announced the beginning of their expansion into the SAP environment, extending its CPM suite capabilities beyond Oracle and JD Edwards Enterprise Resource Planning (ERP) solutions. Community Coffee Company LLC, the largest family-owned and operated retail coffee brand in America, will begin implementing Hubble's solutions with all-new SAP integration. La...
---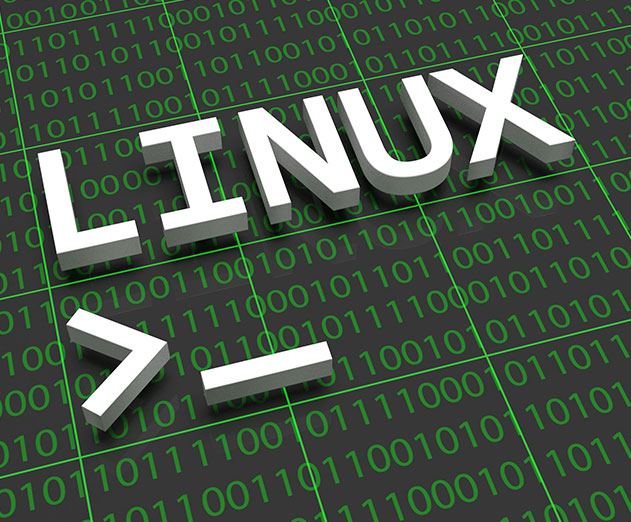 Capsule8 comes out of stealth to help protect Linux from attacks
Wednesday, February 15, 2017 by Christian Hargrave

Capsule8 has emerged from stealth mode to unveil its plans for the industry's first container-aware, real-time threat protection platform designed to protect legacy and next-generation Linux infrastructures from both known and unknown attacks. Founded by experienced hackers John Viega, Dino Dai Zovi and Brandon Edwards, Capsule8 is being built on the real-world experien...
---
Advancing transformational and intelligent transportation technologies
Wednesday, February 15, 2017 by Christian Hargrave

The Intelligent Transportation Society of America (ITS America) released today its "The Road Ahead: The Next Generation of Mobility" public policy roadmap that provides policy recommendations on how to advance the research and deployment of transformational and intelligent transportation technologies. Specifically, the roadmap provides recommendations on policy issues t...
---
App customer loyalty: 3 things to look for in a loyalty API
Tuesday, February 14, 2017 by Christopher Barnard

For the modern consumer, rewards are an essential part of their shopping experience; just last year the number of loyalty program memberships in the United States topped three billion - a 26 percent increase from 2013. With a growing demand for loyalty programs, there is no better time for developers to incorporate loyalty into their products, apps, point of sale softwa...
---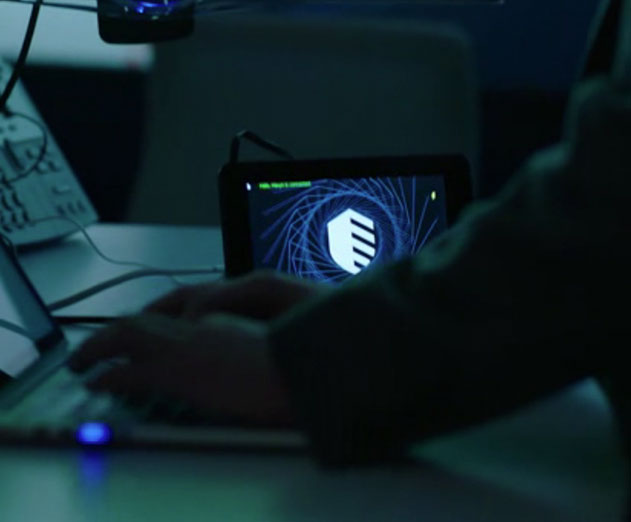 IBM Watson for cyber security has cognitive skills
Monday, February 13, 2017 by Richard Harris

According to IBM research, security teams sift through more than 200,000 security events per day on average, leading to over 20,000 hours per year wasted chasing false positives. The need to introduce cognitive technologies into security operations centers will be critical to keep up with the anticipated doubling of security incidents over the next five years and increa...
---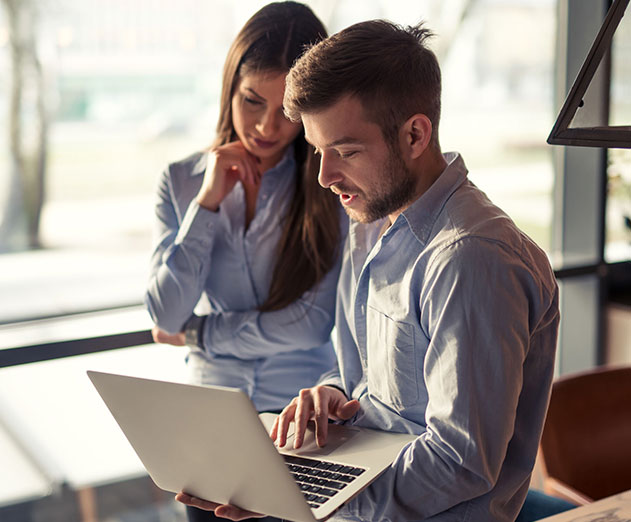 CompTIA shows how tech continues to shape the world
Monday, February 13, 2017 by Richard Harris

Paced by anticipated customer demand for emerging technology, services and software, information technology (IT) industry executives enter 2017 with a positive outlook, according to the IT Industry Outlook 2017 released by CompTIA, a technology association. Their "consensus forecast" projects global industry growth of 4.1 percent in 2017."With the groundwork of cloud, m...
---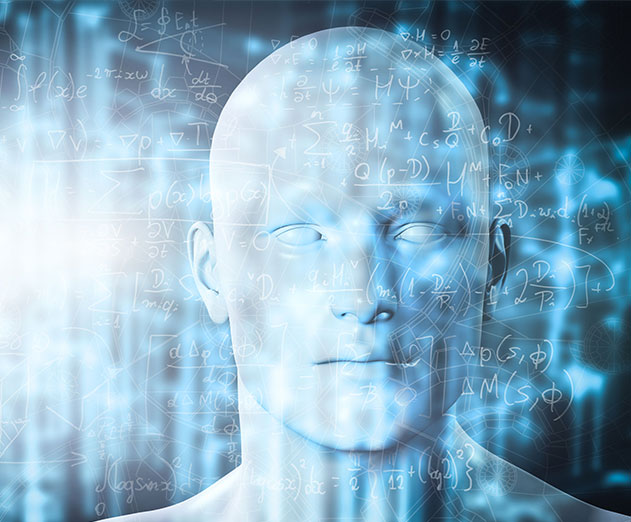 AI-powered operational analytics
Tuesday, February 07, 2017 by Christian Hargrave

Digital transformation is augmenting every customer experience and has already become the dominant medium for growth in any business. According to a Gartner survey, rapid growth is expected to continue with 87 percent of businesses explicitly considering digital transformation in their capital allocation planning for the next two years. IT operations and application mon...
---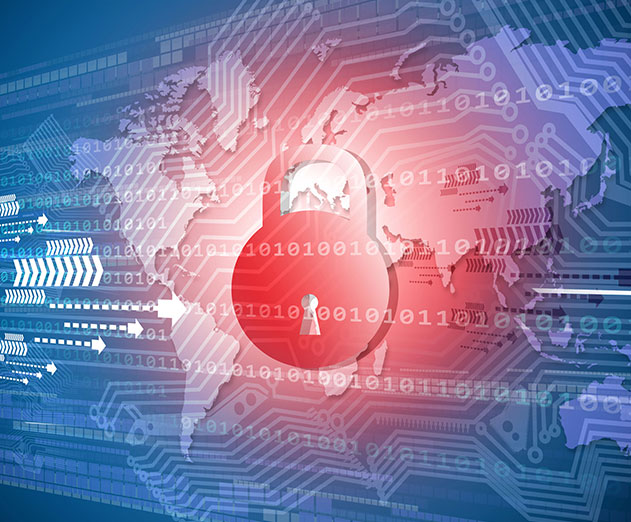 Introducing a web security ACL to block based on device fingerprints
Friday, February 03, 2017 by Richard Harris

Distil Networks, Inc., a bot detection and mitigation company, has announced a web application security Access Control List (ACL) platformA to block based on device fingerprints, providing a more effective way for website defenders to manage and apply whitelists and blacklists across their online applications."A key piece of feedback we got from our Bot Defense Council ...
---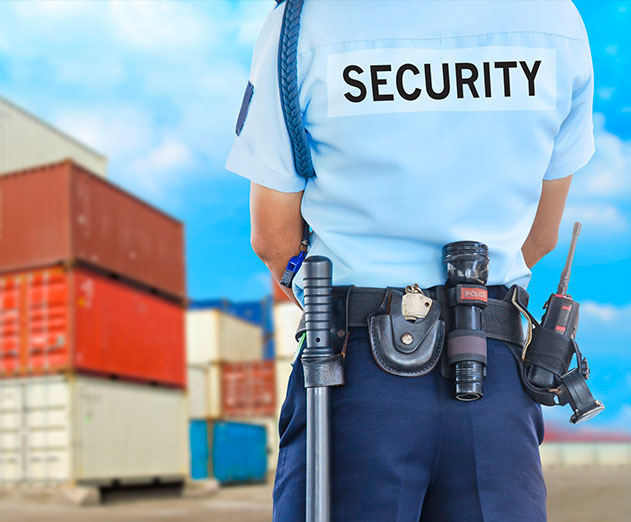 New release of Aqua security platform includes secrets management
Friday, February 03, 2017 by Christian Hargrave

Aqua Security, a platform provider for securing containerized applications, has announced the release of version 2.0 of its Container Security Platform (CSP). A major requirement for securing containerized applications is ensuring that containers can only communicate within their permitted network segment, limiting the "blast radius" in case of an attack. The challenge ...
---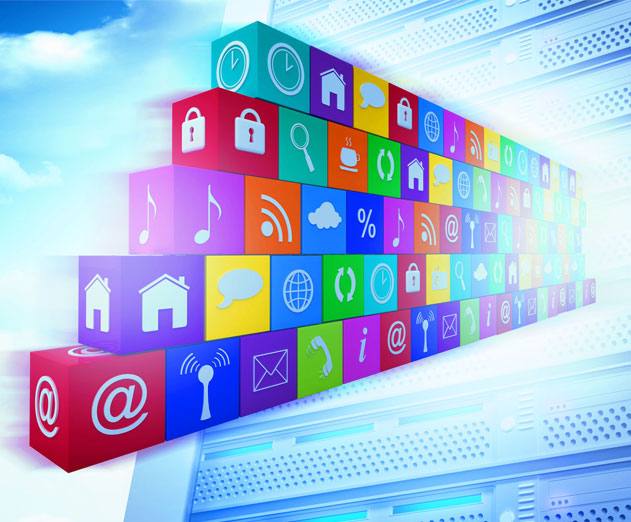 Optimizing your app server performance really matters
Friday, February 03, 2017 by Richard Harris

As people are becoming more and more likely to turn to software as a means for entertainment, computer utility solutions, and everything in between, the load on a healthy business's servers can quickly max out. This can cause some major issues, i.e. leaving your customers suffering from horrible load times or even completely dead in the water. That's why a intuitiv...
---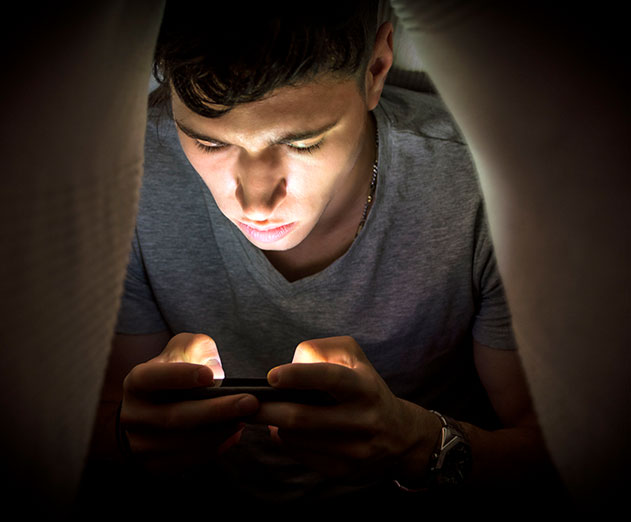 How the new US administration will effect Internet privacy
Thursday, February 02, 2017 by Christian Hargrave

NordVPN has observed a notable increase in inquiries immediately after the U.S. election and a stable growth of interest from Americans ever since.As the new U.S. President starts his four-year term, many wonder what will be the new policy on government surveillance of ordinary citizens. President Donald Trump, while being vague on his views concerning Internet privacy,...
---
Mobile games market generated $40.6 billion in worldwide revenue in 2016
Thursday, February 02, 2017 by Richard Harris

First ever joint look at mobile, mobile VR and VR markets by SuperData Research and Unity Technologies shows the category equaling that of global box office sales during that time The mobile games market generated $40.6 billion in worldwide revenue in 2016 - a sum equivalent to all global box office sales during the same time period - and grew 18% over the year bef...
---
Security Intelligence Platform from Exabeam launched
Thursday, February 02, 2017 by Michael Haynes

Exabeam has announced its new Security Intelligence Platform, designed to decrease the risk of cyber threats for organizations of any size.Recent data breaches continue to demonstrate that security management is broken; attacks using stolen or misused passwords keep rising, and companies cannot detect or respond to them effectively. Breaches now have national and intern...
---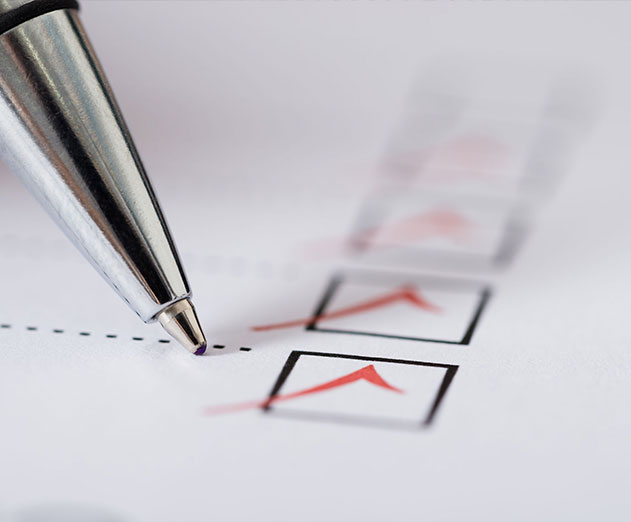 Checkmarx opens beta support for Scala programming language
Wednesday, February 01, 2017 by Michael Haynes

Checkmarx, an application security testing company, has announced open beta support of the Scala programming language. The new capability adds the ability to analyze and remediate security risks and vulnerabilities exposed in projects written using Scala code.The added capability not only allows the detection of vulnerabilities within Scala code, but also the ability to...
---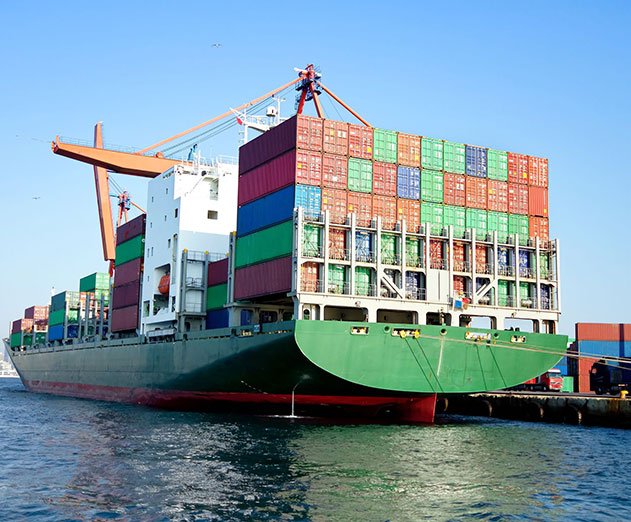 NeuVector has a new approach to securing Docker containers
Wednesday, February 01, 2017 by Richard Harris

NeuVector has announced the launch and availability of a new approach to securing Docker containers. With constant behavioral learning automatically applied to security policies for containers, the platform secures containers where they have been most vulnerable: in production environments where they are constantly being deployed, updated, moved, and scaled across hosts...
---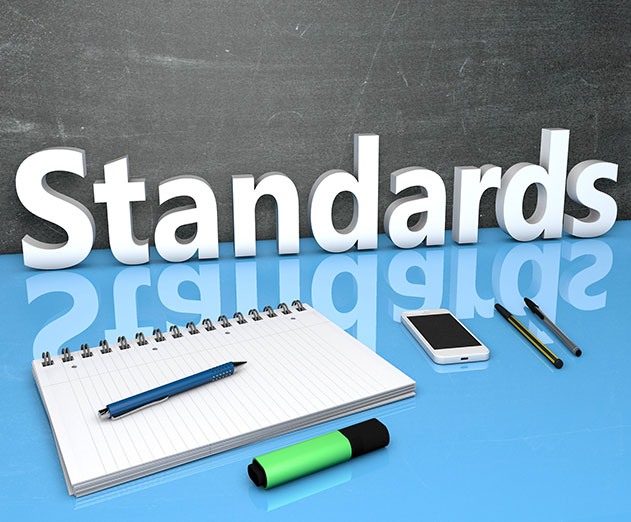 Developers and API standards
Tuesday, January 31, 2017 by Richard Harris

For nearly five years, Andy Beier, director of engineering at Domo, has worked to build more than 500 data connectors for the company's business optimization platform. However, as Andy and his team strove to complete that monumental task, they continually ran into roadblocks because of the lack of standards in API development. Frustration led to action and the Domo...
---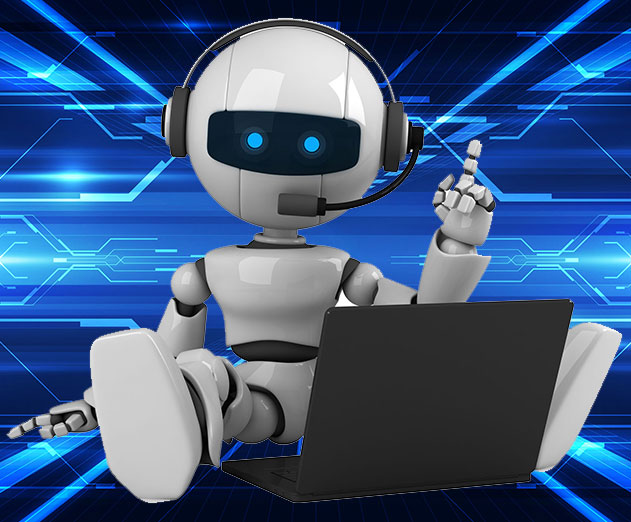 SMS-powered chatbots and the massive missed opportunity
Monday, January 30, 2017 by Richard Harris

There's a lot of buzz around chatbots in the technology industry - what they are, why they're valuable, how to build a better one, etc. Despite being popular on the tongue however, a new industry survey which polled over 1,500 mobile users in both the US and UK is acting as a wake-up call to enterprises as consumer preferences for new-age mobile communication channels, ...
---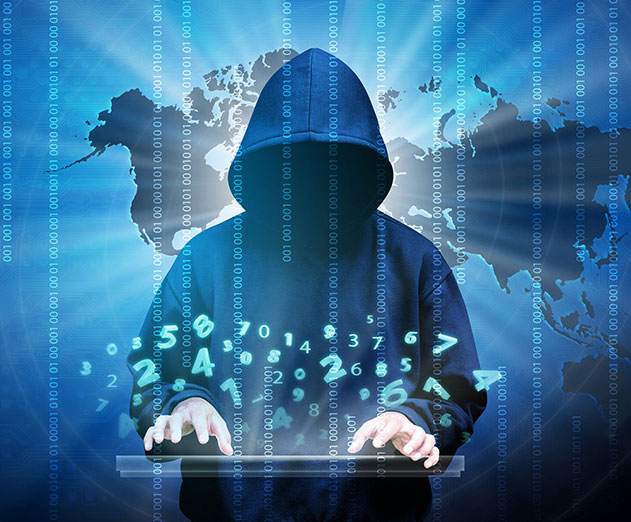 The hackers religion of open source: A manifesto (kind of)
Friday, January 27, 2017 by Pavel Cherkashin

Religion sucks. But people still need to believe in something to have motivation in life. Over the last 20 years, religions have reported incredible decreases in numbers. Many scholars attribute that to the growth of technology, connectivity and to the exposure it gives people to different religions. There are more people now that identity as "spiritual" than ever befor...
---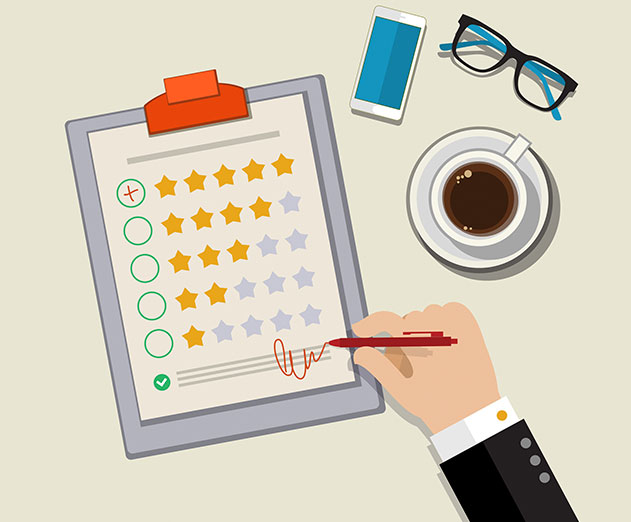 Why self-discovery is the hottest customer service tool right now
Friday, January 27, 2017 by James Ramey

Remember the days when the only way to get information about a product in a store was to ask an employee, or when you would have to call a customer service hotline to ask questions about a product you purchased? Those days may soon be distant memories to most shoppers and some younger generations may have never even had to do it.The consumers of today are tech-savvy, do...
---
The future of cloud communications
Friday, January 27, 2017 by Richard Harris

As the popularity of using Cloud-enabled platforms grows, the market for such features is quickly ballooning in size. I'm sure you've heard about this latest trend in both tech and non-tech industries of adopting the power that a Cloud platform can provide, and in turn, some really special things are happening as its evolution continues down the road. But what's the fut...
---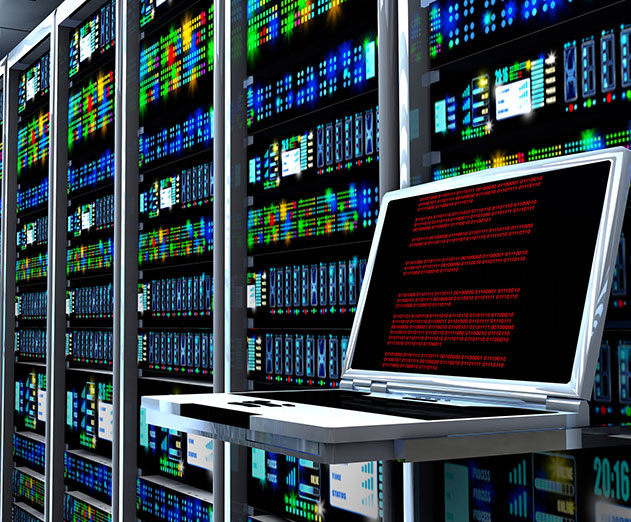 Kinetica launches in-database analytics via user-defined functions
Wednesday, January 25, 2017 by Christian Hargrave

Kinetica has announced the availability of in-database analytics via user-defined functions (UDFs). This brand new capability makes the parallel processing power of the GPU accessible to custom analytics functions deployed within Kinetica. This opens the opportunity for machine learning/artificial intelligence libraries such as TensorFlow, BIDMach, Caffe, and Torch to r...
---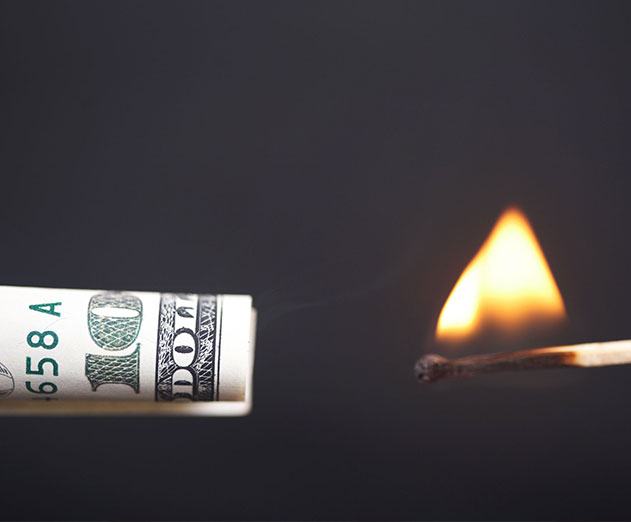 The data security money pit
Wednesday, January 25, 2017 by Richard Harris

93% of organizations suffer technical challenges to protect data despite heavy investment in security tools.While data breaches destroy customer confidence, impact revenues, attract large regulatory fines and cost C-levels their jobs, 76% of data security professionals believe in the maturity of their data security strategy, according to a new study. Despite heavy inves...
---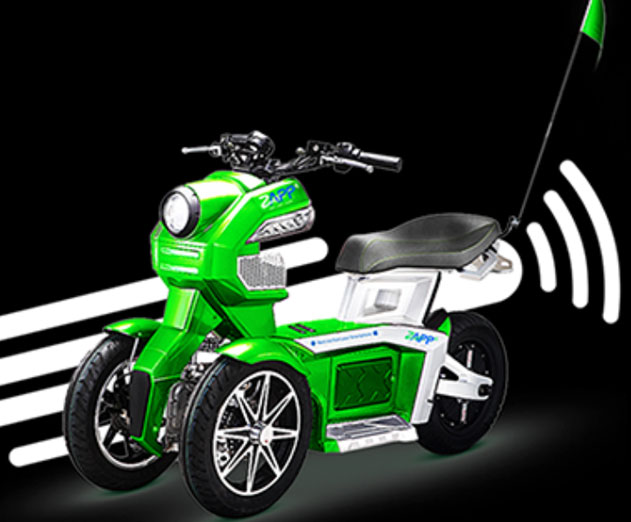 MobileBridge and Zapp RideShare team up to change the way people commute
Friday, January 20, 2017 by Richard Harris

Innovative electric ride share company climbs aboard leading mobile engagement platform to power advanced customer engagement via mobile channel.Zapp's company mission is to change the way people commute around cities, college campuses and tourist areas while reducing carbon emissions with economical, low speed, electric rental vehicles. Zapp RideShare currently rents e...
---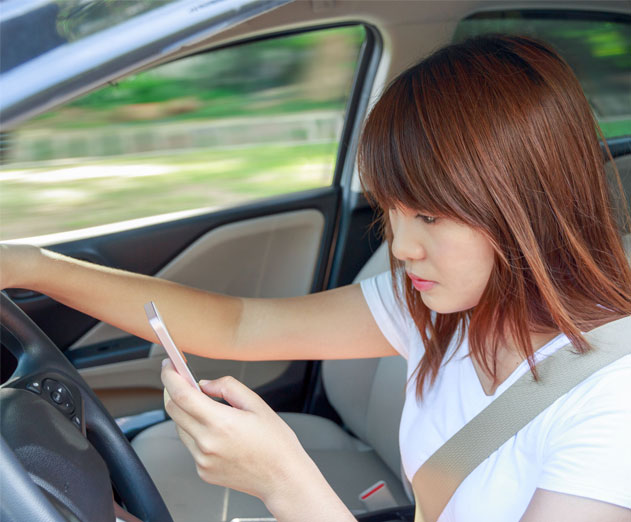 App intelligence with bad performance destroys engagement
Thursday, January 19, 2017 by Leena Joshi

Application intelligence is a given in todays digital world. App consumers have come to expect that Netflix will fill the post-binge void with insightful viewing recommendations, Facebook will never run out of friend suggestions, banks will alert them to unusual credit card activity, and Pandora will always know the perfect song to play next.But while users may have the...
---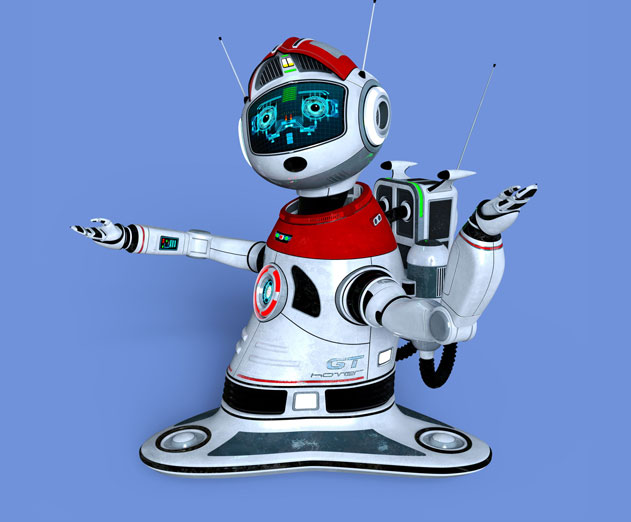 Deep learning neural AI coming soon to drones, self-driving cars, and toys
Wednesday, January 18, 2017 by Richard Harris

Based on work originally developed for NASA, 'The Neurala Brain' enables a new generation of smart products that learn, adapt and interact with their environment in real time Neurala, the software company that has invented The Neurala Brain, a deep learning neural networks platform that is making smart products like toys, cameras and self-driving cars mor...
---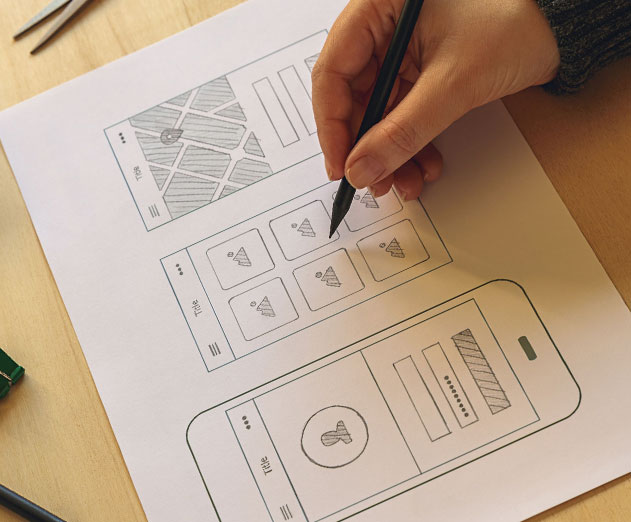 What app development technologies we missed in 2016 and what's coming next
Saturday, January 14, 2017 by TJ VanToll

It's that time again to look at the year ahead and consider what trends and technologies will reign supreme in the application development world. As mobile apps become the main driver of accelerating digital transformation in businesses, more developers and vendors are focusing on the latest technology needed to excel. But with developer tools and languages evolving as ...
---
GDC says HTC Vive outpaces Oculus Rift as the most popular VR / AR platform
Thursday, January 12, 2017 by Christian Hargrave

The Game Developers Conference (GDC) has released the results of the fifth annual State of the Industry Survey, revealing trends in the games industry ahead of GDC 2017 this February. Here are some of the many learnings from the survey of more than 4,500 game developers who have attended GDC in the last three years.Game Makers are feeling optim...
---