pitch
pitch news search results
Developer news items we found relating to pitch
43 results
---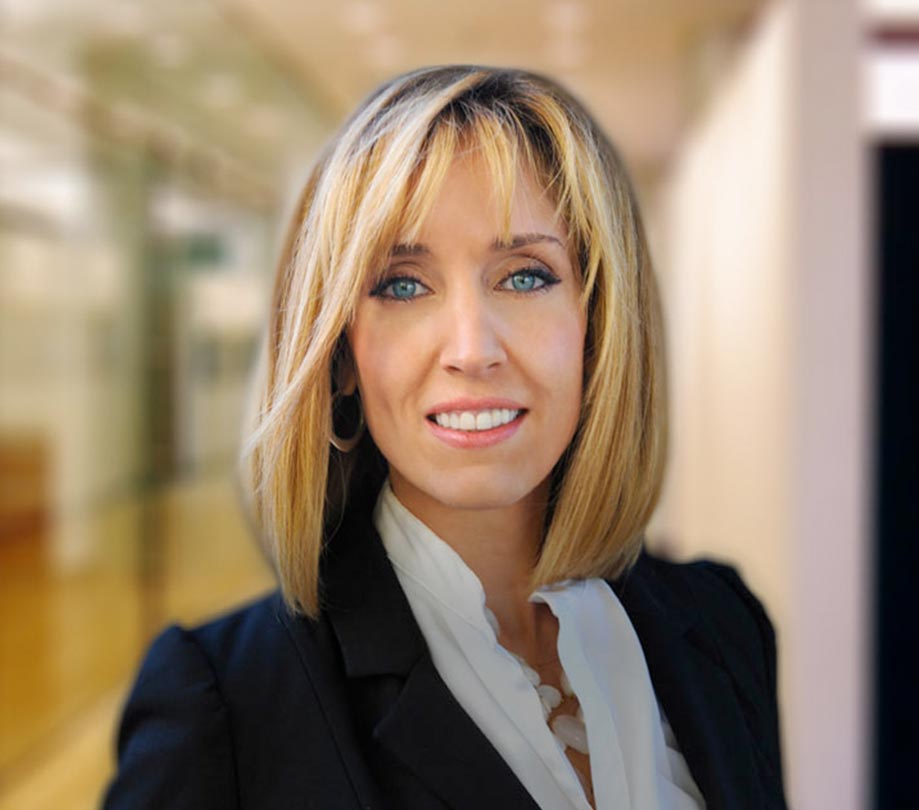 VC funding favors men despite proven female founders

Wednesday, May 30, 2018 by Richard Harris



New data reveals that venture capital (VC) investments remain heavily biased toward men - in 2017, companies with all-female founders closed 368 VC deals, compared to 5,588 deals for all-male teams and 1,046 for mixed-gender teams. Women-led startups also received a smaller share of VC dollars, landing just $1.9 billion (2.2%) of the $85 billion in VC investments last y...
---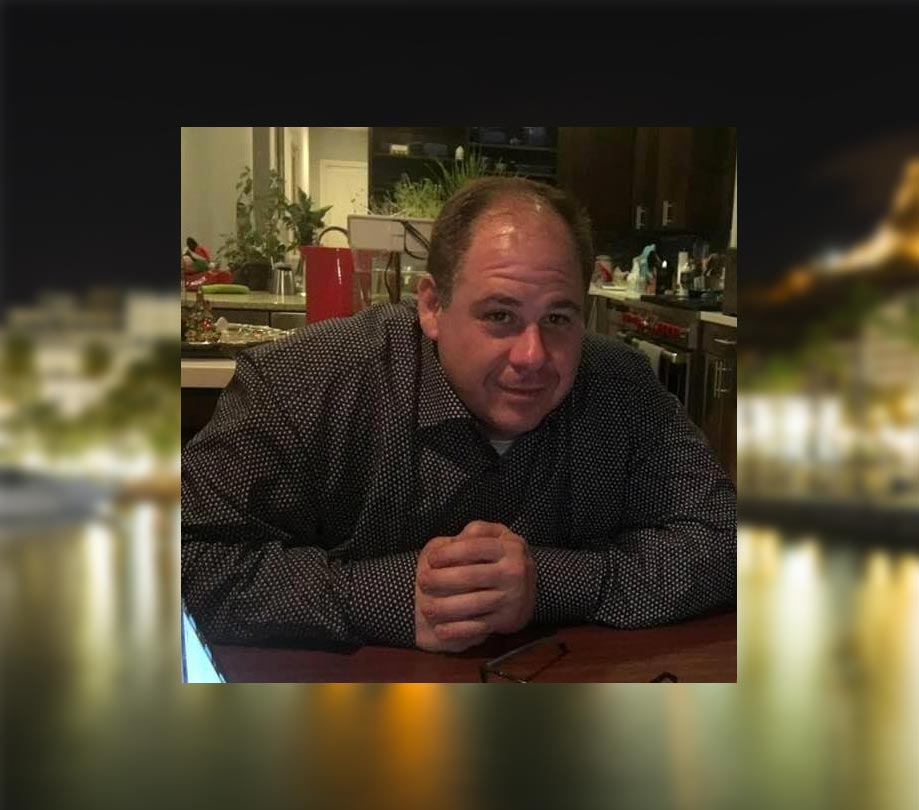 The future of Node.js: Q&A with Mark Hinkle

Tuesday, April 24, 2018 by Richard Harris



Conceived in 2015, the Node.js Foundation is focused on supporting Node.js and its related modules through an open governance model. Node.js as a technology has gone through a lot of changes in the last few years, and is becoming a staple in the enterprise. It is used across industries to build applications at any scale.Executive Director of the Node.js Foundation, Mark...
---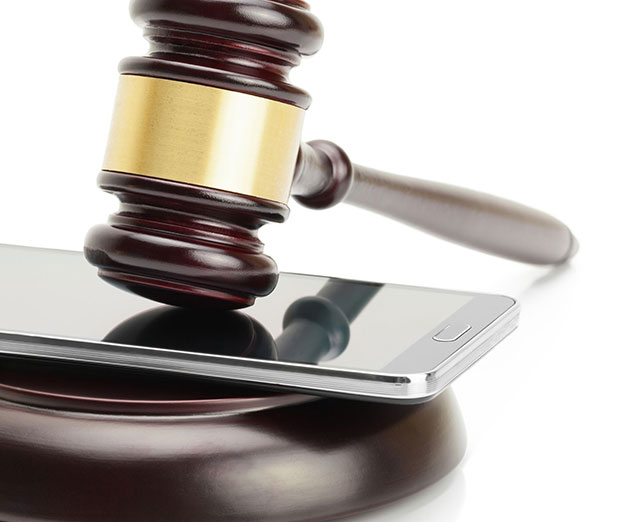 A guide for protecting your app with a patent, trademark, or copyright

Tuesday, December 12, 2017 by Bryan Wheelock



Perhaps the only thing harder than taking your idea for a great app from concept to successful reality is watching someone else take your idea for a great app to successful reality. Fortunately, intellectual property law - particularly patent, trademark, and copyright law - provides robust protection for apps, or at least for developers who plan ahead.Utility Patent Pro...
---
Women Who Tech launches competition for women startup founders

Monday, December 4, 2017 by Richard Harris



Women Who Tech has announced the launch of Women Startup Challenge: Emerging Tech, a pitch competition to showcase top early-stage women-led technology startups focused on Augmented Reality, Blockchain, IoT, Space and Robotics, Transportation, Biotech, Virtual Reality, Energy, and Agriculture tech. Aimed at closing the gender gap in the tech sector, the startup challeng...
---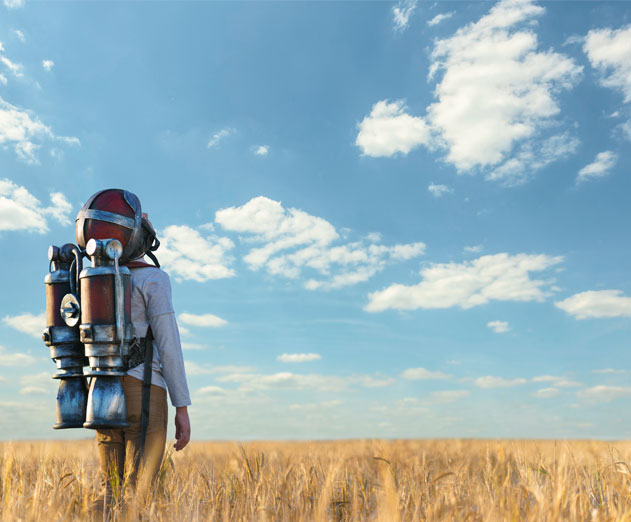 Inmarsat phone apps: Developers and satellite technology

Monday, October 30, 2017 by Richard Harris



Although you may not know it, we often use space satellites to communicate often in our daily lives. From GPS to weather predictions apps, without satellites the information that we have at our finger tips (or more specifically, our mobile phones) would be cut drastically. It follows that along with the constant innovation of mobile technology, satellite technology comp...
---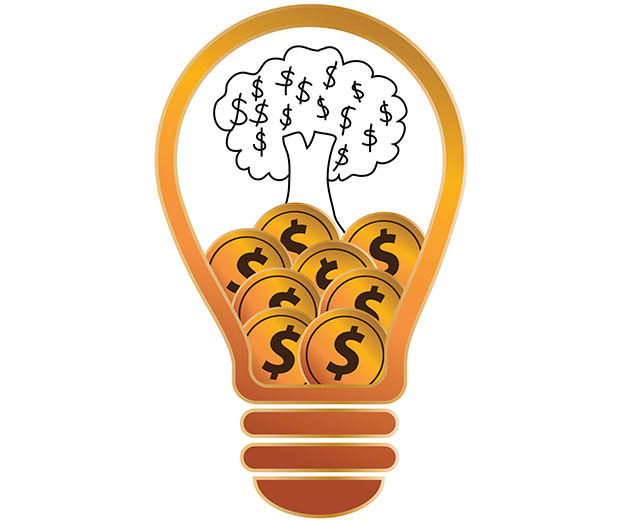 $1M developer fund started by Clio

Friday, September 29, 2017 by Richard Harris



Clio has announced a $1 million developer fund supporting the future of technology. As part of the fund, Clio is hosting Launch//Code, a unique developer contest with a $100,000 prize, to find the the most creative, powerful, and useful integrations for Clio."We believe technology will be instrumental in defining the future of the practice of law," said Jack Newton, CEO...
---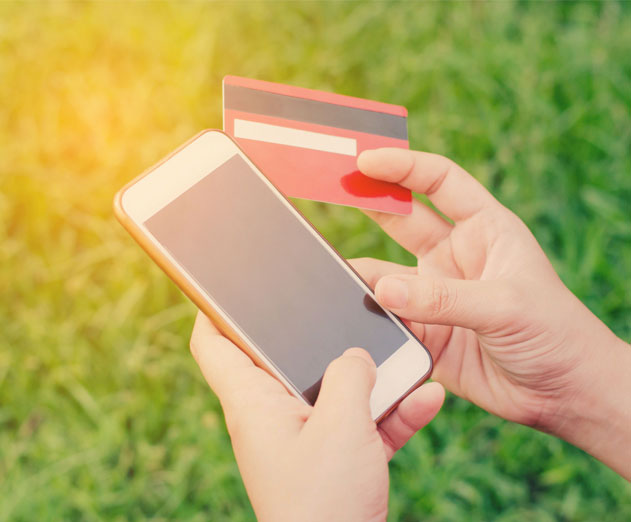 Freemium sales tips from an expert in SaaS

Wednesday, September 20, 2017 by Chris Rothstein



Does the no-sales-team approach really work? Many organizations have relied on the "viral" nature of their products to scale their businesses, all supposedly without a sales team. But there is something these multi-billion dollar companies aren't telling you - all-star sales teams sit at the core of their success.Freemium has been billed as a way to generate new revenue...
---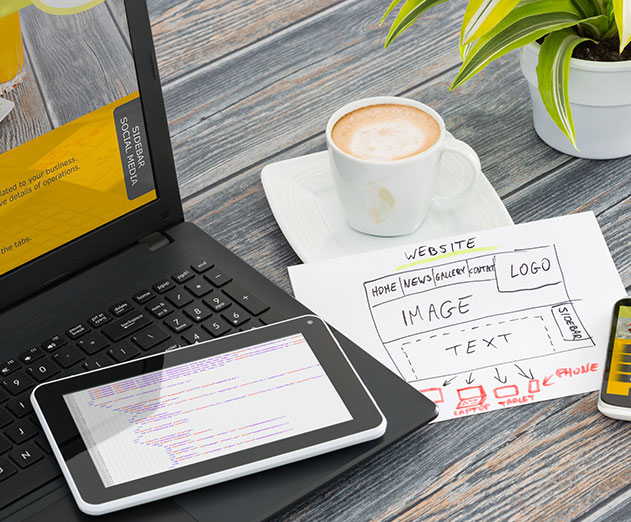 A poor tester blames his tools

Friday, August 25, 2017 by Richard Harris



We've all heard that an artist is only as good as his tools. But does that ring true for app testing? The shear number of application testing products may seem overwhelming at first, but finding the most efficient environment for your app can be the difference between success and failure. Asaf Saar is the Director of Product Management at Sauce Labs, a company that deve...
---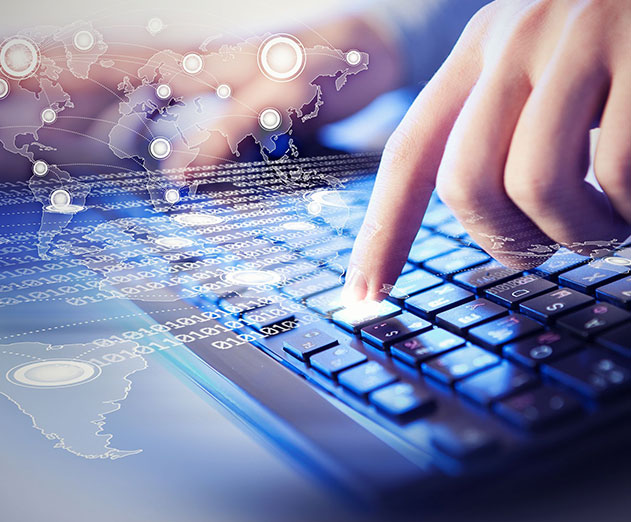 Developers playing nice with the platform approach to making apps

Wednesday, August 16, 2017 by Chaitanya Gupta



Kumar manages travel and logistics for a large banking company. He handles the mammoth task of arranging transport for employees who work beyond regular hours, and this takes up considerable time and effort, with back-and-forth messaging and calls. His problem is compounded by the fact that many employees are restricted from carrying personal computing devices (such as ...
---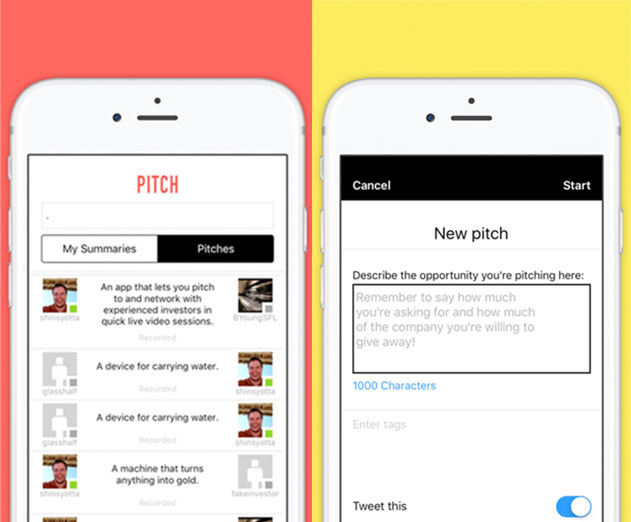 Find angel investors in real time with this app

Tuesday, June 27, 2017 by Richard Harris



2UP Technology, Inc., a mobile application developer of peer-to-peer video apps, has announced the launch of "Pitch Investors Live," a new app that connects entrepreneurs with investors using live video. The app connects entrepreneurs looking to turn their idea into a reality with angel investors who are looking to find great new companies in which to invest. The app is...
---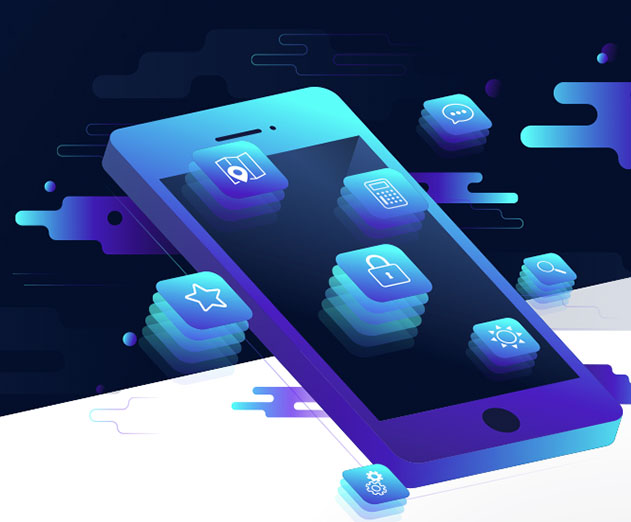 How you can automate your release process

Monday, April 24, 2017 by Richard Harris



Rollout helps mobile app developers build and deploy apps quickly and safely by automating the time-consuming manual tasks associated with gradual feature releases. The company recently released ROX by Rollout, which allows developers to gradually release new features, measure the impact and respond in real-time - all without waiting for the next release. We chatted wit...
---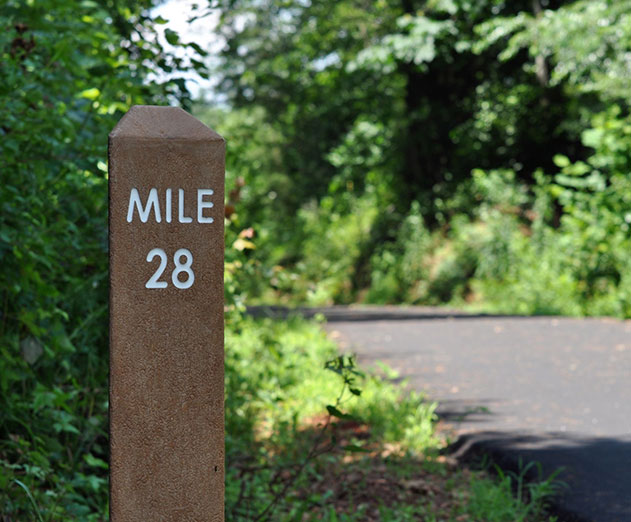 DevOps maturity report from Atlassian

Monday, April 17, 2017 by Richard Harris



xMatters, a provider of integration-driven collaboration to proactively resolve issues, and Atlassian Corporation PLC, a provider of team collaboration and productivity software, have announced the results of their DevOps Maturity Survey. To analyze the maturity level of DevOps teams, the survey measured more than 1,000 respondents in five categories, including culture ...
---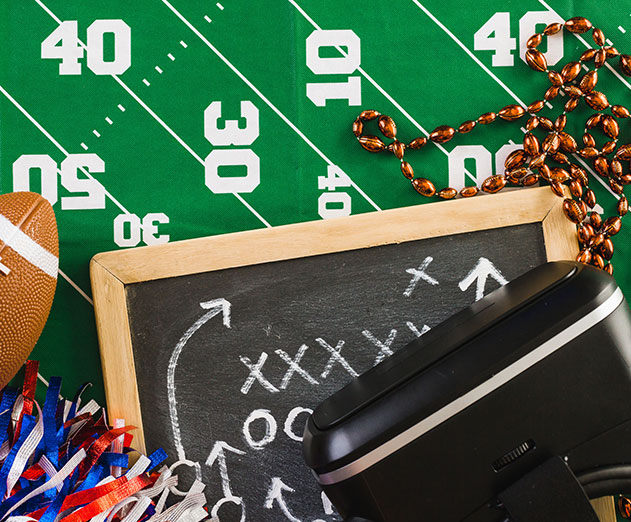 VR content company brings NFL Denver Broncos closer to fans

Friday, February 3, 2017 by Christian Hargrave



Laduma a 3D, 360° content company has partnered with the current Super Bowl champions Denver Broncos to give their fans an up-close, behind the scenes, virtual reality experience featuring their sporting heroes. Fans will see their team like never before, from walking out next to them onto the pitch, to soaking up the pre-game atmosphere, they will be truly immersed by ...
---
Creating a tvOS app in 30 days

Thursday, January 19, 2017 by Richard Harris



tvOS is still fairly new and with the app store being flooded, it's a fresh, emerging platform to develop new experiences for. This guest post from Carl Williams at YOOX NET-A-PORTER GROUP, walks us through their first time Apple TV app creation experience. For the past five years men's style destination MR PORTER has produced videos for its weekly digi...
---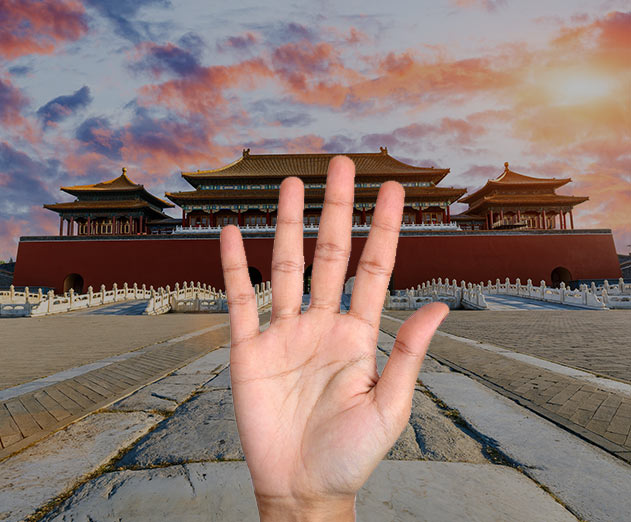 5 tips for selling your app in international markets

Friday, January 6, 2017 by Jim Mansfield



What you should know when publishing an app that is targeted for a country outside of the United States.Apps are about as global as the Internet itself, and any successful app developer is smart to look beyond borders for new growth. After all, developers are always on the lookout for new users, particularly high quality and engaged users. They're also trying to scale t...
---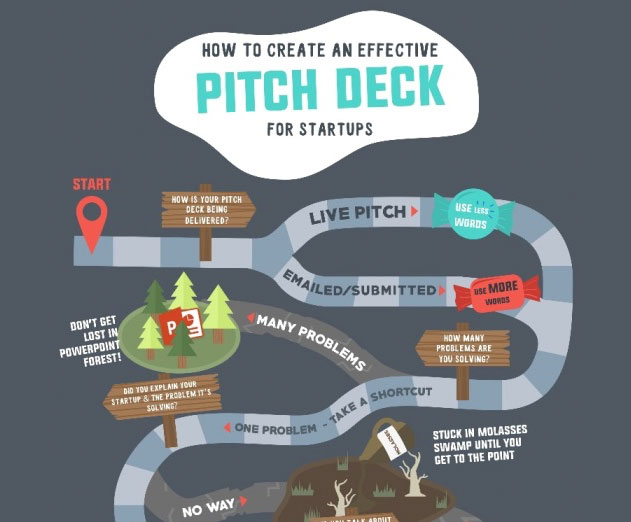 How to Create an Effective App Startup Pitch Deck

Tuesday, June 14, 2016 by Richard Harris



ROKO Labs has created a new infographic, How to Create an Effective Pitch Deck for Startups, that provides an informal roadmap showing the path to app pitching success for entrepreneurs.The infographic is the result of the company's participation in the App Idea Awards where company representatives helped review 600 pitch decks that were submitted. The company...
---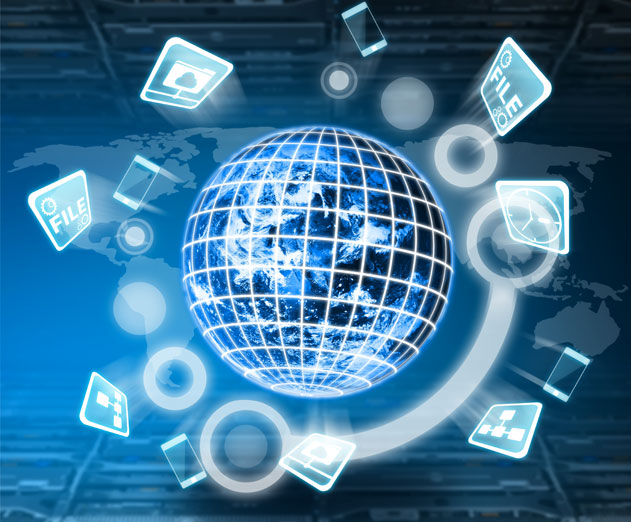 Walmart's Lab 415-C Hosts Open Call for New Technology

Thursday, May 5, 2016 by Stuart Parkerson



Walmart's Lab 415-C program has announced that it is hosting a new opportunity for technology companies to meet with Walmart technologists and leadership to pitch innovative solutions and technology for retail, logistics, big data, security and social media.The event, "Technology Innovation Open Call", will be held on Oct. 6, 2016. The submission deadline to participate...
---
Pocket Gamer Connects Vancouver Game Developer Conference is June 28 and 29

Wednesday, May 4, 2016 by Richard Harris



Pocket Gamer Connects Vancouver is a mobile gaming conference offering five tracks covering global strategy, monetization, future technologies, funding/deal making and indie survival. The event will be held on June 28 – 29 at the Vancouver Convention Centre.The conference offers access to more than 100 speakers from the mobile games and technology industry. It provides ...
---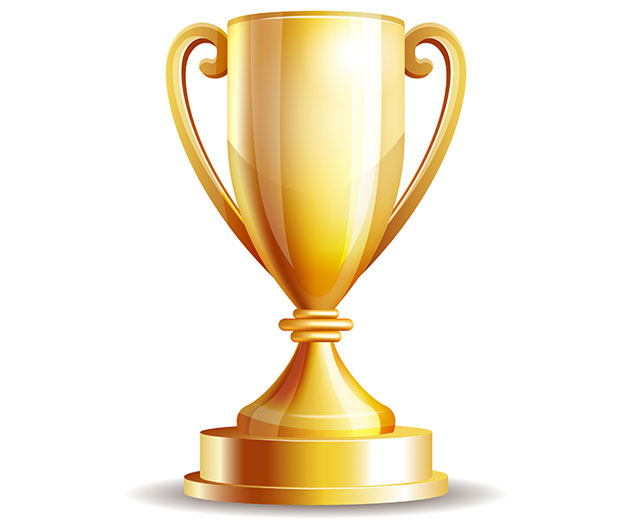 App Idea Awards Announce Finalists

Thursday, April 21, 2016 by Stuart Parkerson



The App Idea Award is a contest that lets app entrepreneurs compete for the chance to get their app created for free. The awards have released the names of the six finalists who will compete for $70,000 in app design and development costs. The winner will be announced on at the May 3 in New York, where the six finalists will pitch judges from leading venture capita...
---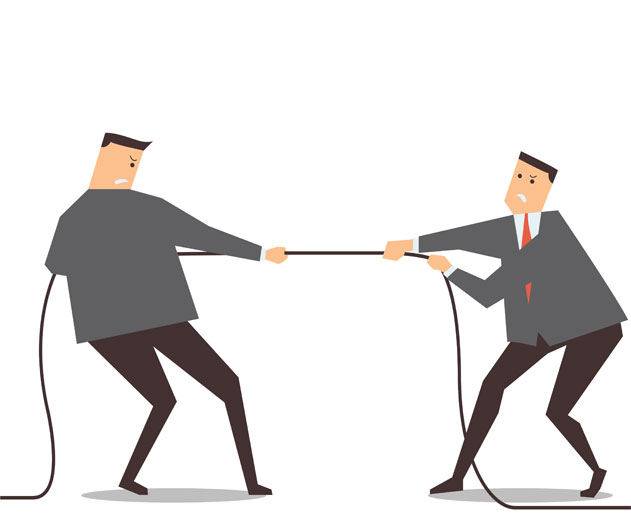 TechCrunch's Startup Battlefield Applications Open Through 2/29

Saturday, February 27, 2016 by Richard Harris



Startup Battlefield is TechCrunch's premiere startup launch competition, and the next one is at TechCrunch Disrupt NYC, May 9-11th. The companies selected to compete will pitch on-stage in front of some of the biggest names in tech. Applications are open through 2/29.Last year, our judges included partners from Sequoia, Kleiner Perkins, Founder Collective and SV An...
---
Google Creates Tech Entrepreneur Nanodegree to Help Indies Learn to Scale

Monday, November 9, 2015 by Richard Harris



Google has partnered with Udacity to create a new Tech Entrepreneur Nanodegree which is designed to help indie app publishers learn what it takes to design, validate, prototype, monetize, and market app ideas from the ground up and grow them into a scalable business.The program takes 4-7 months to complete and offers access to industry app veterans to provide students w...
---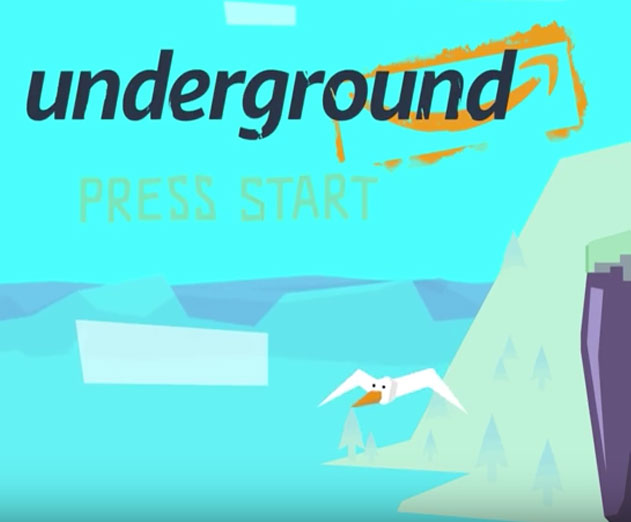 Amazon Paying Android Developers on Per Minute User Basis

Friday, August 28, 2015 by Richard Harris



Amazon has launched the Amazon Underground which offers a new monetization model for developers, paying them on a per-minute-played basis in exchange for the developer waiving normal download or in-app fees. The pitch is the opportunity for a publisher to have guaranteed revenue for every Android user. Any developer can submit their app to be included in the progra...
---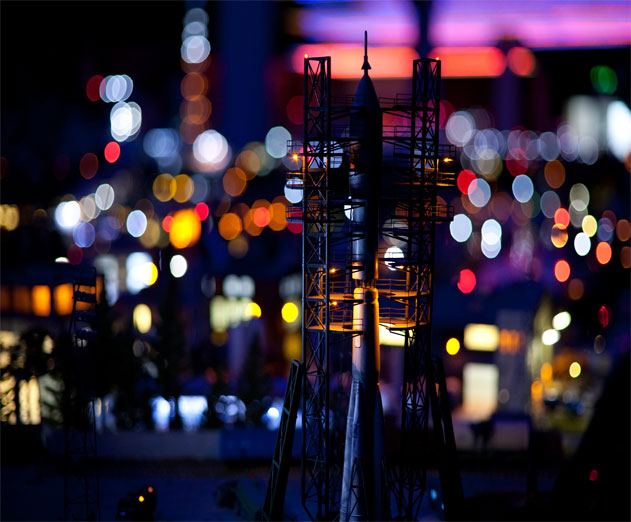 Apps that Stick: A 29 Step Plan for a Killer Launch

Thursday, June 18, 2015 by Matthew Cordasco



Hey while you're chugging that beer Friday back you may want to think about this head-spinning number: To date App Store developers have earned a cumulative $25 billion from the sale of apps and games.That a big pie, do you have what it takes to get your proper slice?Also, there's a science to coding an app and there is definitely a science to marketing apps. Finding yo...
---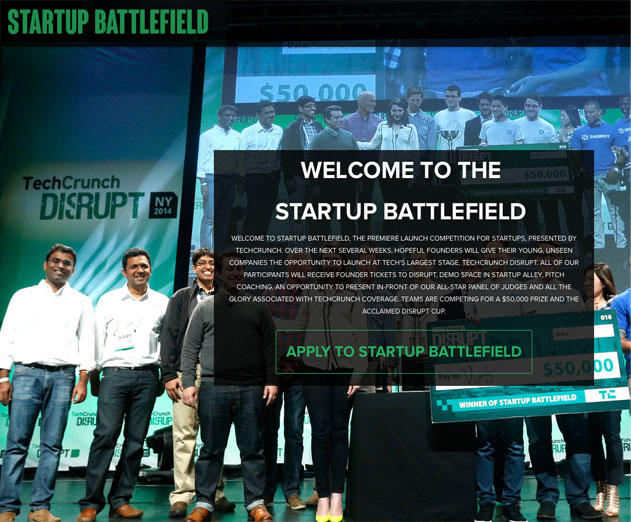 Next TechCrunch Disrupt Startup Battlefield Slated for May 5 7 in NYC

Thursday, February 26, 2015 by Richard Harris



Startup Battlefield is TechCrunch's premiere startup launch competition and the next one will be held at TechCrunch Disrupt NYC, May 5-7. The companies selected to compete will pitch on-stage in front of some of the biggest names in tech and compete for a $50,000 prize.Last year, judges included partners from Sequoia, Kleiner Perkins, Founder Collective and SV Angel. Co...
---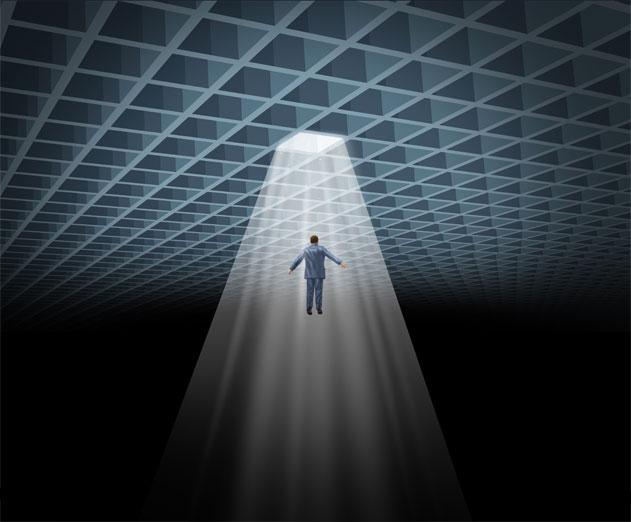 Hired.com Reinvents the Recruiting Process for Software Developers and DevOps Engineers

Thursday, February 12, 2015 by Stuart Parkerson



It sounds like a simple idea - matching top developer talent with top companies - curating both sides so that each is assured that they are getting exactly the match they are looking for. And it's interesting that no-one has come up with an approach in the way that Hired.com has done. So what is unique about their platform? Before discussing how Hired.com matches c...
---
Six Things App Developers Need To Know about ASO

Monday, November 3, 2014 by James Heron



The good news is that the mobile app market is skyrocketing - which is great for app marketers and consumers alike. The not-so-great news is that seemingly everyone wants in on the action. It's become an uphill battle for businesses to get their apps noticed. However, with the right strategies, it is a battle you can win.With so many apps out there, to succeed in the mo...
---
MEF Global Forum 2014 to Examine Mobile Economy Trends

Monday, October 27, 2014 by Richard Harris



The MEF Global Forum 2014 returns to San Francisco on 17th - 19th November 2014 at the Westin San Francisco Market Street. The event is hosted by the MEF, a trade association for companies wishing to monetize their products & services via mobile.The main conference takes place over two days as it explores mobile innovation and global trends: - Innovation Day (N...
---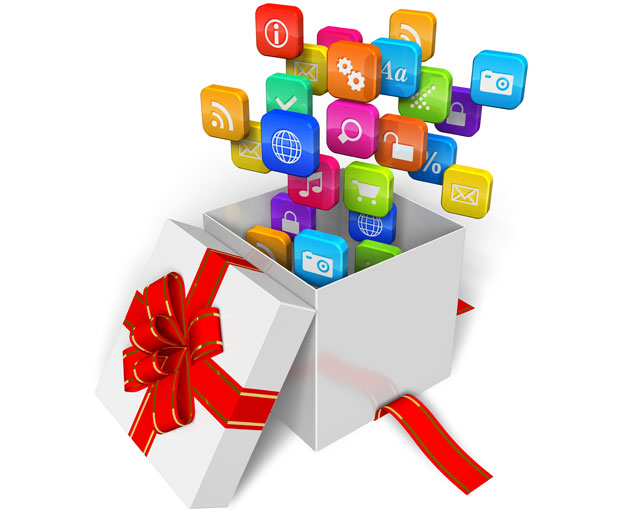 How To Market Your App For Christmas Through The New Year

Saturday, October 25, 2014 by Artyom Dogtiev



Have you begun to think about your promotional content for this upcoming holiday season? I know what you're thinking, "It's still October, why bother?" Well friends, it's already the end of October! The time is NOW to start preparing for this holiday season, and here are some of the key points you need to look at: 1. Promo content2. Channels to reach out your audie...
---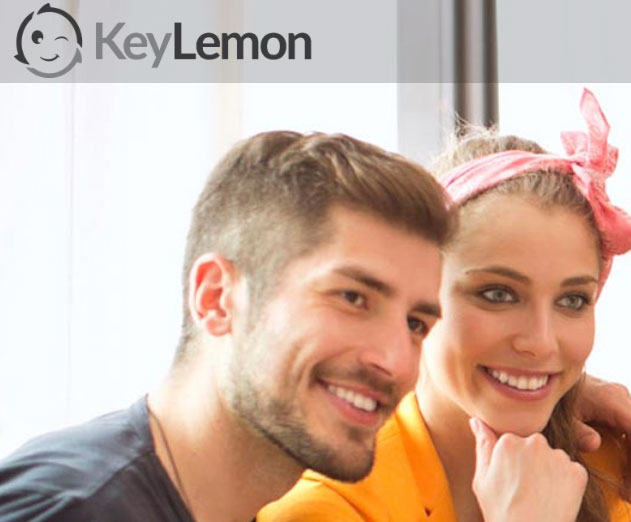 KeyLemon Launches Cloud based Face and Speaker Recognition APIs for Development

Tuesday, October 21, 2014 by Stuart Parkerson



KeyLemon, a creator of biometric ID and motion analysis technologies, has released access to its security recognition via a web service. KeyLemon's biometric ID provides an alternative to passcodes, key fobs or secret information to facilitate authentication and access control for online assets. Through its Okta Application Network (OAN), Okta provides the ability for u...
---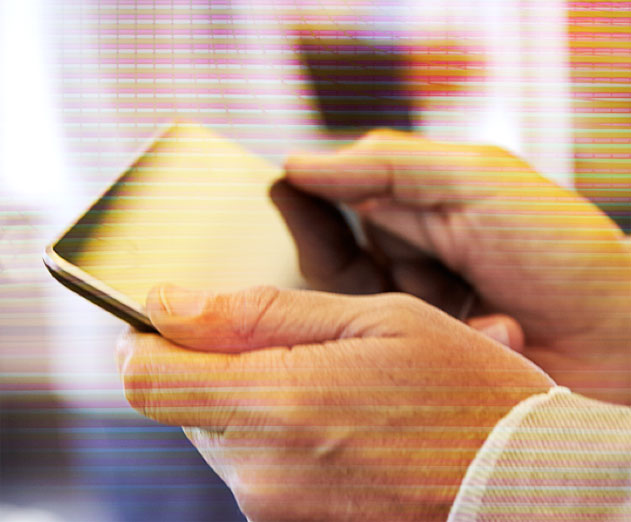 Citrix Mobile Analytics Report Shows iOS Mobile Users Consume More Video than Android Users

Friday, September 5, 2014 by Richard Harris



Citrix has released its Mobile Analytics Report for the second half of 2014. The Mobile Analytics Report provides insight into subscriber behavior and related factors that determine quality of experience (QoE) for mobile data services. Key findings from the report include:Mobile Video on LTE Surpasses 3GThe latest report finds that mobile subscribers on LTE networks are...
---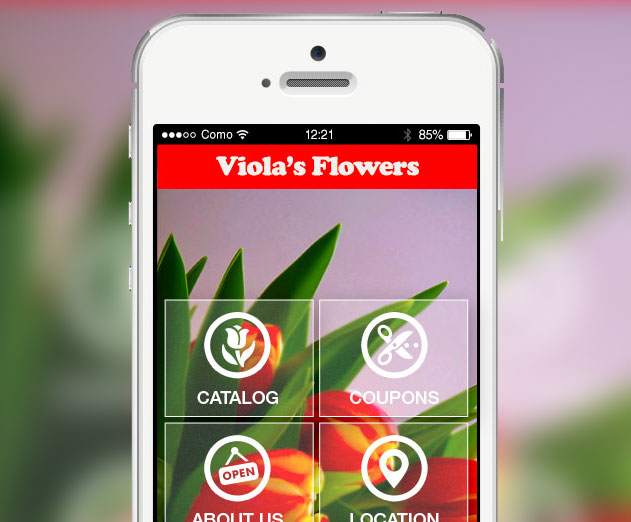 Make Your App a Hit: a Three Part Checklist for Mobile Developers

Friday, August 29, 2014 by Li-at Karpel Gurwicz



For small and medium-sized businesses (SMBs) that want to make mobile a key part of their business strategy, it is crucial to create an app that is downloaded and used by the right audience.A winning app strategy and effective app store optimization (ASO) set the groundwork for success, but in order to really tap an app's potential, focus on these specific keys to app p...
---
Superpowered Audio SDK for iOS and Android Mobile App Development

Tuesday, August 26, 2014 by Richard Harris



As the folks at Superpowered point out, when considering audio, desktop software and mobile are different animals. Aside from the many UI/UX concerns, the low-power mobile environment is a full of unique obstacles for apps and software with high-quality audio needs.Resource-hungry audio transformations and algorithms which can run effectively unconstrained on high-power...
---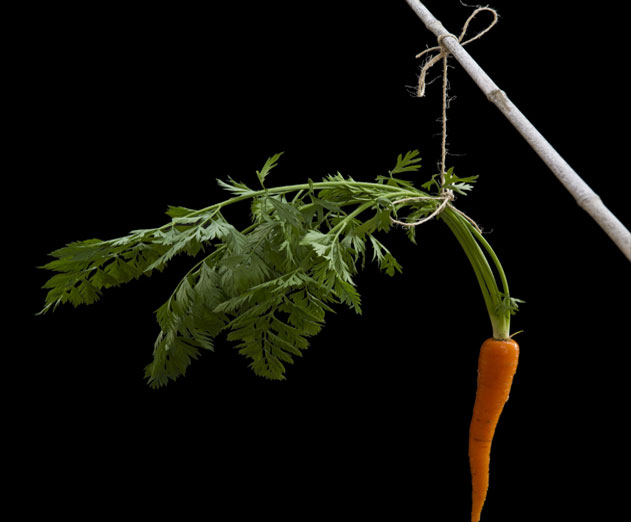 The End of Incentivized App Downloads Will Bring New Opportunities to Indie App Developers

Thursday, July 3, 2014 by Filipa Oliveira



Apple is introducing a revamped iOS App Store with iOS 8 and with that, according to some news that has spread across the Internet, the end of incentivized app downloads, incentivized ad watching and social media sharing. In their defense, Apple has said that incentivized app downloads were driving inaccurate rankings in the App Store, because paying consumers to d...
---
Don't Strike Out: Learn to Successfully Pitch Your App to the Media

Wednesday, June 25, 2014 by Richard Harris



As one of the top developer news sites worldwide we receive hundreds of news releases from companies within the mobile app industry that are interested in having our media property cover their news.With that kind of volume, we have to quickly scan information we receive for the topics we feel are most interesting to our audience. The ones that stand out have the best ch...
---
Why You Should Get Your App Endorsed By a Mommy Blogger

Thursday, June 19, 2014 by Artyom Dogtiev



Product Endorsement:en·dorse·mentenˈdôrsmənt/nounnoun: endorsement; plural noun: endorsements; noun: indorsement; plural noun: endorsementsi. an act of giving one's public approval or support to someone or something.You may not realize it, but - on average - you encounter product endorsements a couple times each day. Watching TV, walking by into your local mall, launchi...
---
TV of Tomorrow Show to Host Hackathon Focused on Video Centric Apps

Thursday, May 22, 2014 by Richard Harris



TV of Tomorrow Show SF 2014 is hosting a companion event, the TVOT Hackathon 2014, which brings together hackers, directors, and other creatives and experts from the worlds of television, online video, advertising, big data, visual and sound design, display technology, art, music and beyond, to envision and build the TV of Tomorrow.The details:When: The TVOT Hackat...
---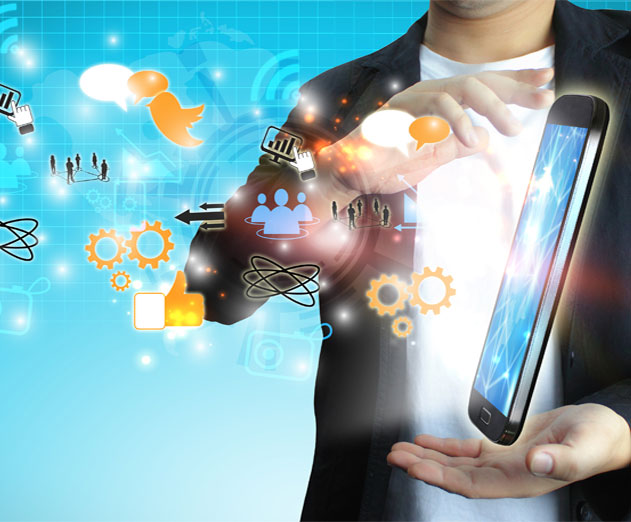 Best Practices for Developers and Publishers for Pitching Your App to the Media

Monday, May 19, 2014 by Artyom Dogtiev



When it comes to putting together a marketing plan for a mobile app promotion, a public relations component is always part of the mix. (Or at least it should be!) The most prominent part of public relations is media pitching: An effort to get your mobile app reviewed on relevant blogs and app review sites. Experience shows us that media relations is one of the most misu...
---
How To Use Twitter For Mobile App Marketing

Monday, March 10, 2014 by Artyom Dogtiev



By March, 2013, with 200 million users tweeting 58 million tweets on average daily, Twitter is certainly its' own universe. As "the" social media website that encompasses countless topics and interests, certainly Twitter can be considered a viable market for lots of products and services. Daily you can find people happily tweeting about the iPhone 5S they ...
---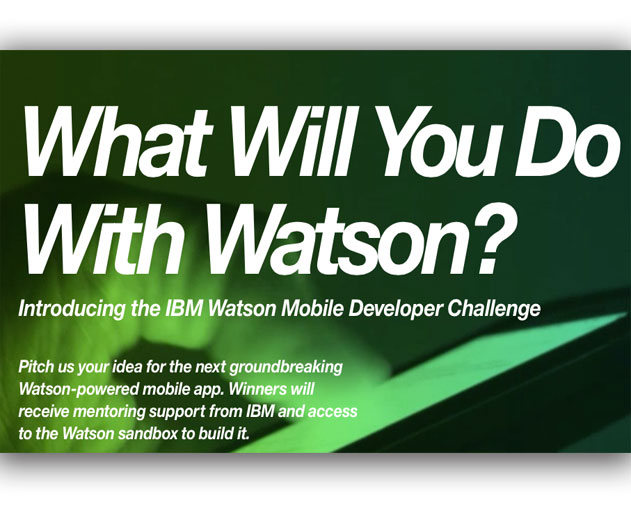 Elementary Watson: IBM Opens Watson Mobile Developer Challenge to Create Cognitive Computing Apps

Thursday, February 27, 2014 by Stuart Parkerson



The power of IBM's Watson is definitely not elementary and now app developers can create mobile consumer and business apps powered by IBM's iconic Watson computing power. IBM has launched the Watson Mobile Developer Challenge a global competition. The program is part of a promotion to increase the exposure of the newly formed IBM Watson Group.What is the Watson Mob...
---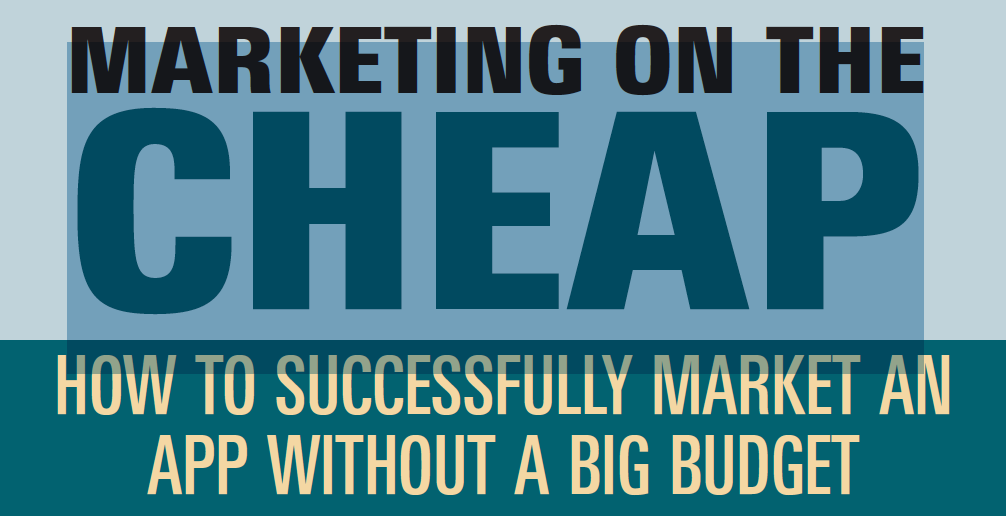 App Marketing on the Cheap!

Friday, November 22, 2013 by Khalil Dandan



How to Successfully Market an App Without a Big Budget App developers often spend most of their time developing an app and very little time promoting it. With over 1.6 million apps available in the App Store, Google Play, and Microsoft Phone Market Place combined, gaining visibility for your app can seem like a daunting, intimidating ...
---
LiquidM is Yet Another New Player in the Mobile Advertising Marketplace

Tuesday, October 15, 2013 by Stuart Parkerson



The mobile ad space is hot and it's getting a little more crowded with the announcement by LiquidM of the availability of its new mobile advertising management platform (MAMP). Mobile ad networks are all the rage with the tech venture capitalists as emerging markets rapidly grow, and subsequently so do the opportunities for placement of mobile ads. $5 million from thre...
---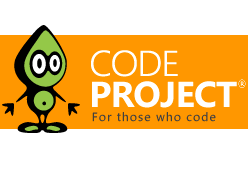 CodeProject Announces The Intel App Innovation Contest

Thursday, August 1, 2013 by Richard Harris



Intel App Innovation Contest Challenges Developers to Get Creative to Win Over $100,000 in Cash Prizes Global competition pits developers against each other in the ultimate Windows 8 App challenge August 1, 2013 - TORONTO, Canada CodeProject has announced its newest contest, the Intel App Innovation Contest (AIC) 2013, with over $100,000 in cash prizes. The global ...
---
Minuum Releases Beta V1.0.1 Virtual Keyboard

Friday, July 12, 2013 by Richard Harris



As beta testers play with the beta version of the Minuum virtual keyboard, their comments and suggested fixes move forward the future full release of from the new startup. According to the Minuum blog, they have fixed couple of minor bugs and plan to announce significant enhancements in the works for the next update. Fixes include crashes caused by Emoji characters, up...
---
Featured Stories
Stay Updated
Sign up for our newsletter for the headlines delivered to you

SuccessFull SignUp

co