marketplace news search results
Developer news items we found relating to marketplace
100 results
---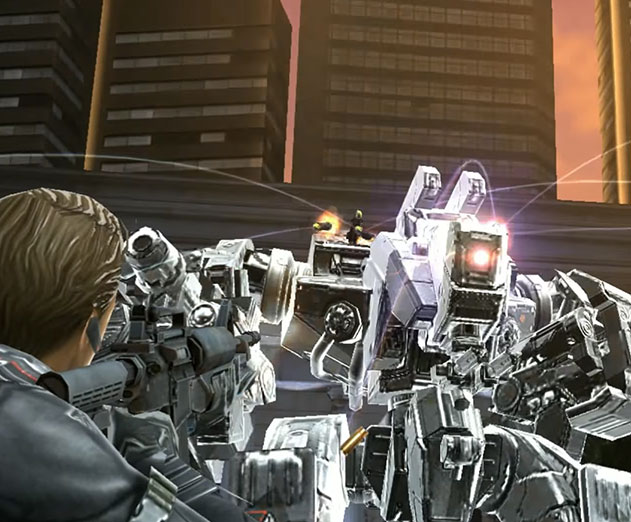 The mobile gaming industry meets blockchain
Friday, November 17, 2017 by Richard Harris

Dragonfly and DECENT have come together to bring blockchain to the gaming industry. Together, they are set to tackle some common challenges by creating an innovative digital marketplace solution. The mobile gaming industry is evolving rapidly Dragonfly has called on DECENT to help develop a new and fully integrated blockchain-based marketplace.Like the sound of a block...
---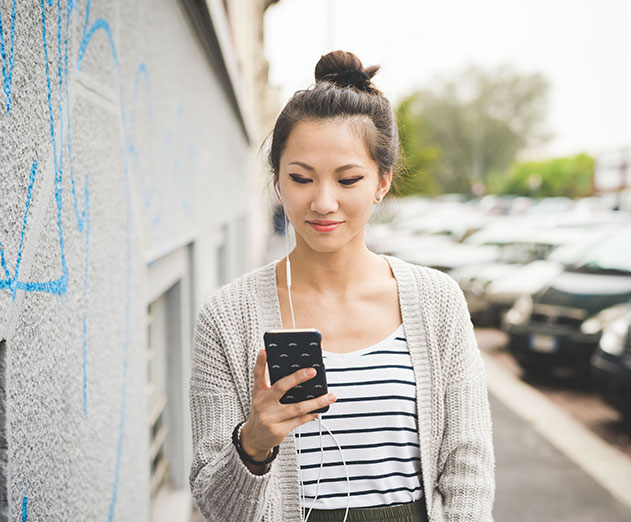 PacketZoom Increasing the network performance for apps in Asia
Thursday, November 16, 2017 by Richard Harris

PacketZoom, the company re-defining mobile application performance through in-app mobile networking technology, announced today that several mobile applications in Asia have used its app acceleration technology to significantly increase app performance. Apps from Sephora, Inshorts and Netmeds reported speed increases of up to 2x and disconnection rate decreases of over ...
---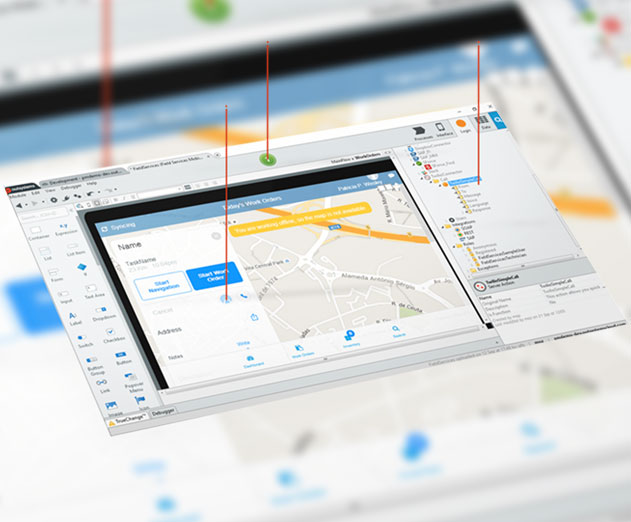 OutSystems' new features help enterprise IT adopt Low-Code
Tuesday, November 14, 2017 by Richard Harris

OutSystems announced the release of multiple new DevOps features that aim to help enterprise IT shops realize the benefits of low-code development. While enterprise IT struggles with established DevOps toolchains for their legacy platforms, OutSystems can now be easily integrated into these toolchains to allow seamless deployments across legacy technologies and modern l...
---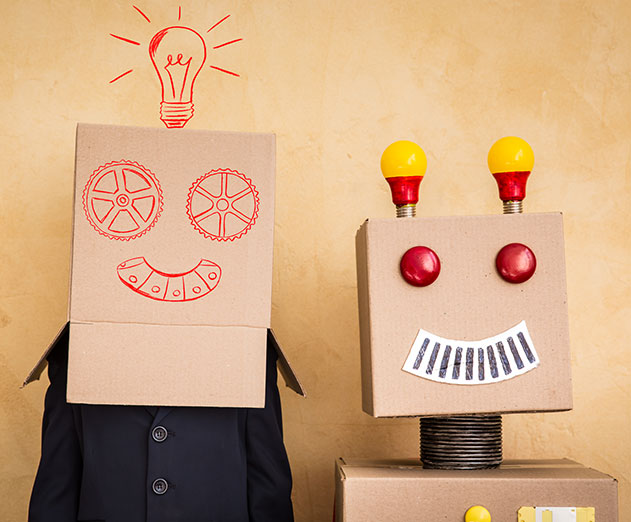 Let the machines do the work
Friday, November 10, 2017 by Patrick McClory

Automation is everywhere. According to research from Gartner, by 2019 "75 percent of enterprises will have more than six diverse automation technologies within their IT management portfolios." Just three years ago, that number was fewer than 20 percent. To some, the growing trend of automation signals an industry shift away from throwing bodies at problems and toward le...
---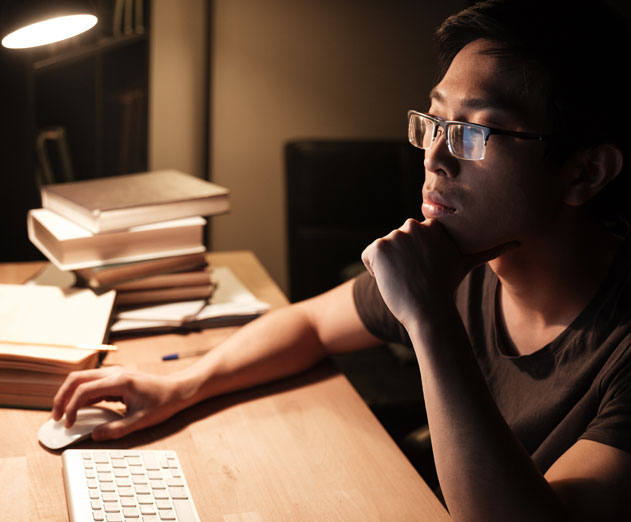 Point and click app development with Metavine GO
Wednesday, November 08, 2017 by Richard Harris

A recent report by Gartner finds that "more than 80% of top global enterprises have significant business unit development underway, much of it unseen and unsanctioned by IT, but less than 20% have a collaborative citizen development strategy in place." (Citizen Development is Fundamental to Digital Transformation, Oct 13, 2017, Driver, Wong, Baker). To help solve t...
---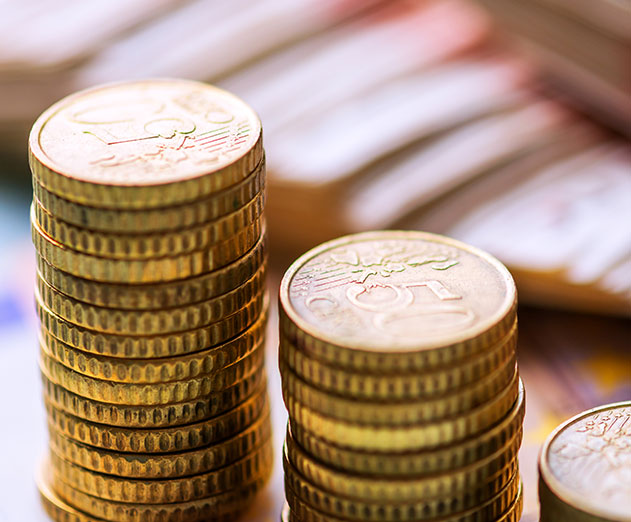 Wireline is seeking applications for its developer fund
Tuesday, November 07, 2017 by Christian Hargrave

Wireline is now opening applications for its open source developer fund. The fund will be investing in developers crafting applications to power the next generation of the cloud. It is the first time that funds from a token sale will be used to support open source software development.With global IT spend approaching US$1.5 trillion, there is huge potential for open sou...
---
Free Machine learning solutions via the Acumos Project
Friday, November 03, 2017 by Richard Harris

The Linux Foundation has introduced the Acumos Project, a new project that is still in formation and aims to make artificial intelligence (AI) available to everyone by providing a common framework and platform for the free exchange of machine learning solutions.The founding organizations include AT&T and Tech Mahindra, a company specializing in digital transformatio...
---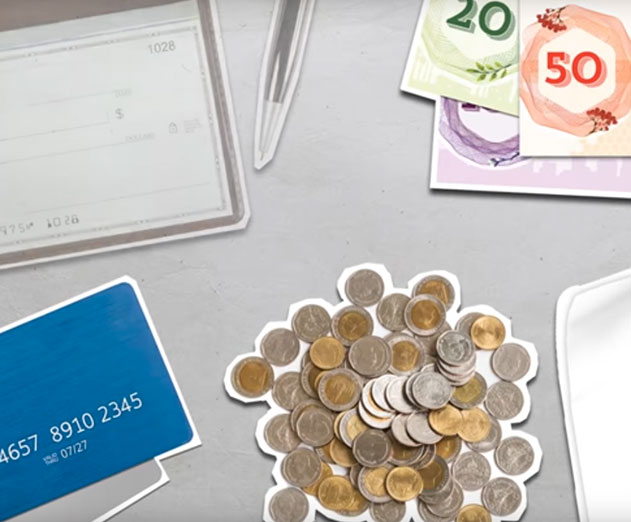 The Gates Foundation chats about Mojaloop
Wednesday, November 01, 2017 by Richard Harris

The Bill & Melinda Gates Foundation has released new open-source software for creating payment platforms that will help unbanked people around the world access digital financial services. The software, called Mojaloop, establishes a blueprint for connecting today's financial services sector and can be used to overcome the barriers to interoperability that banks and ...
---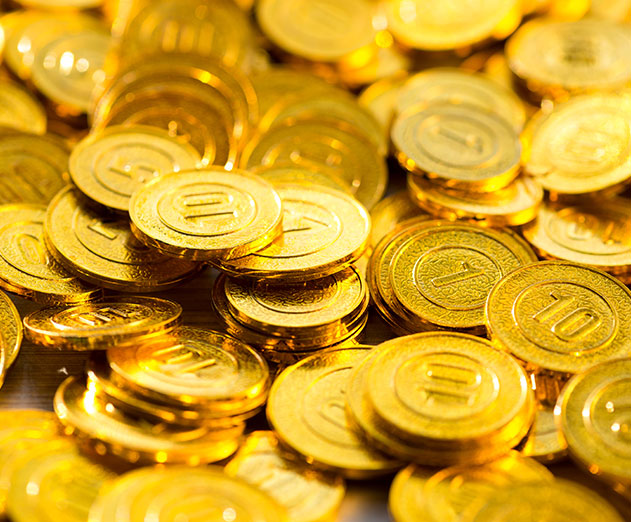 BLOCKv grants $500K to Science Blockchain during their ICO
Tuesday, October 24, 2017 by Richard Harris

Science Blockchain has announced that it was selected as the first developer-pool grant recipient by BLOCKv, a blockchain-based development platform for the creation of smart, secure and dynamic virtual objects.BLOCKv developer-pool grants were created to incentivize the developer community to utilize the technology and proliferate the digital goods economy, unleashing ...
---
How to become a Bitcoin Miner
Sunday, October 22, 2017 by Richard Harris

Bitcoin and Cryptocurrency has become an investment phenomenon like never seen before. Early investors in Bitcoin are now millionaires. As the public hears more and more about these crypto opportunities by way of ICO's, aka Initial Coin Offerings, the concept of crypto mining remains elusive to all but the savvy blockchain enthusiast. All that will change thanks to...
---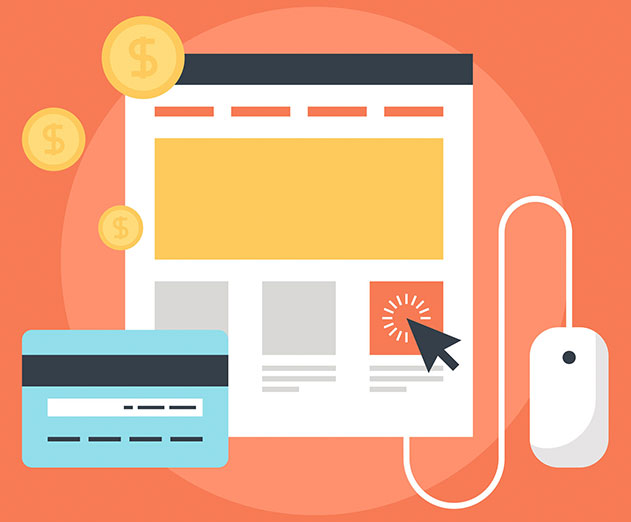 Digital content marketplace looks to rival traditional methods
Monday, October 16, 2017 by Christian Hargrave

DECENT has announced the beta launch of its DECENT GO marketplace, a decentralized digital marketplace. DECENT had previously launched their desktop application for DECENT GO at the end of June and are now thrilled with the addition of marketplace functionality. Built on DECENT's blockchain, the new marketplace promises to offer a better deal for content producers and p...
---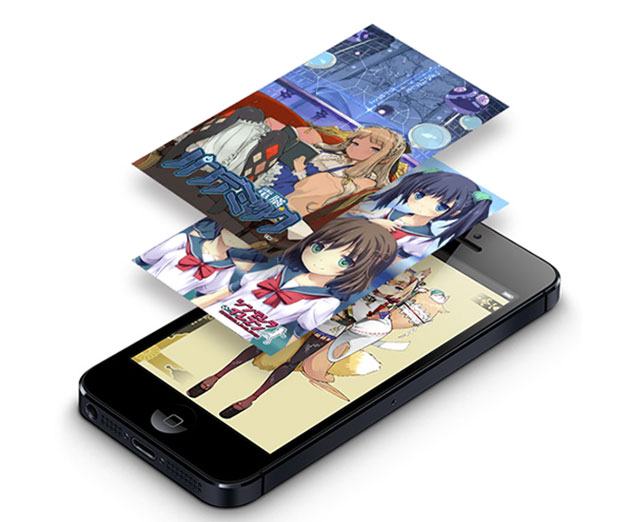 Akatsuki launches new office in LA
Wednesday, October 04, 2017 by Christian Hargrave

Japanese mobile gaming company Akatsuki Inc. has launched a far-reaching Los Angeles based entertainment production company to develop, finance and produce feature films and content across all platforms for the global marketplace.The self-financed company will initially focus on developing strategic partnerships between Hollywood and Japanese companies to acquire, devel...
---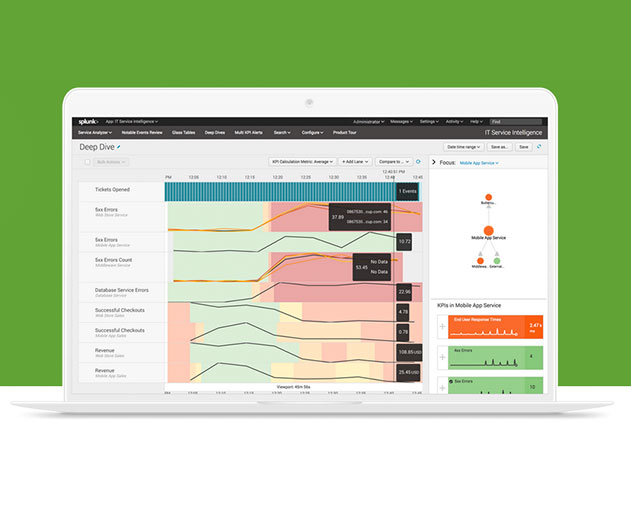 Splunk expands machine learning capabilities
Monday, October 02, 2017 by Richard Harris

Splunk Inc. has announced expanded machine learning capabilities across its product portfolio with the release of their Enterprise 7.0, IT Service Intelligence (ITSI) 3.0, User Behavior Analytics (UBA) 4.0 and updates to their Cloud platform. Splunk also introduced an updated suite of solutions that apply analytics and machine learning to fraud and cloud monitoring use ...
---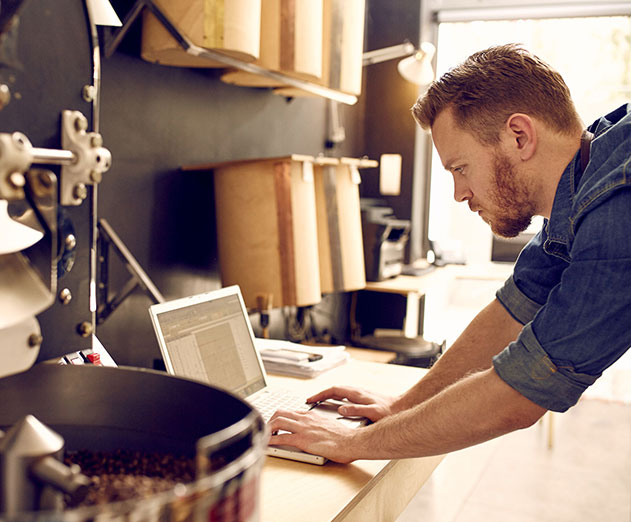 The small business market should be the developers next focus
Tuesday, September 26, 2017 by Richard Harris

Small businesses are more often than not behind the curve when it comes to technology, but how will that change in the future as? That's the question that many enterprise are searching for the answer to.Alex Barnett recently returned to Intuit to head up their Developer Group and he could not be more inspired by the role developers are playing in small business success....
---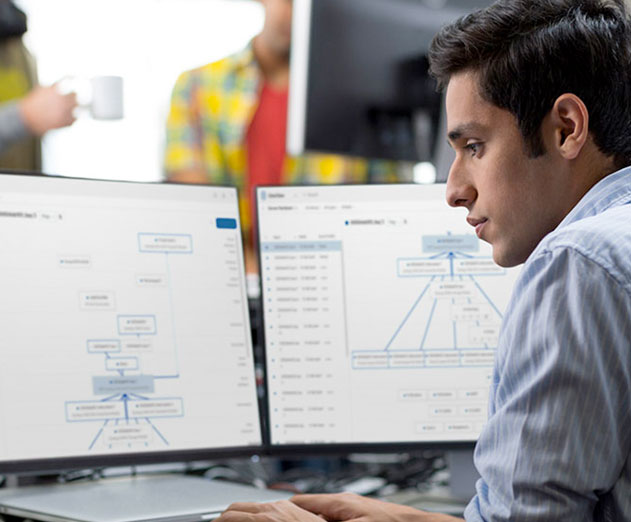 In-database machine learning coming in Vertica 9
Thursday, September 21, 2017 by Richard Harris

Micro Focus has announced a major release of its Vertica Analytics Platform. Vertica 9 introduces an extended list of in-database Machine Learning capabilities - including new algorithms, model replication, data preparation functions, and continuous end-to-end workflow - to simplify the production and deployment of machine learning models. In addition, Vertica 9 will be...
---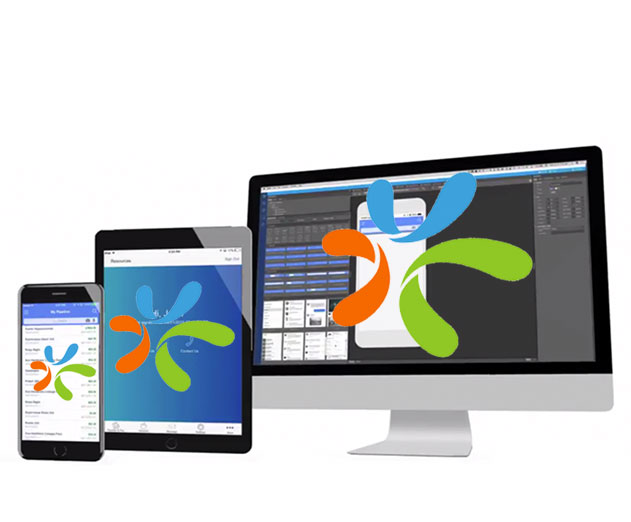 Kony introduces us to AppPlatform V8
Thursday, August 24, 2017 by Richard Harris

Businesses big and small are feeling the mounting pressure of increasing demand by their clients, employees and partners for mobile apps. Many of them struggle to meet this demand. Especially with limited budgets and lack of in-house developer skills, which seem to be the biggest hurdles.To help solve this mobile app dilemma, Kony recently launched its Kony AppPlatform ...
---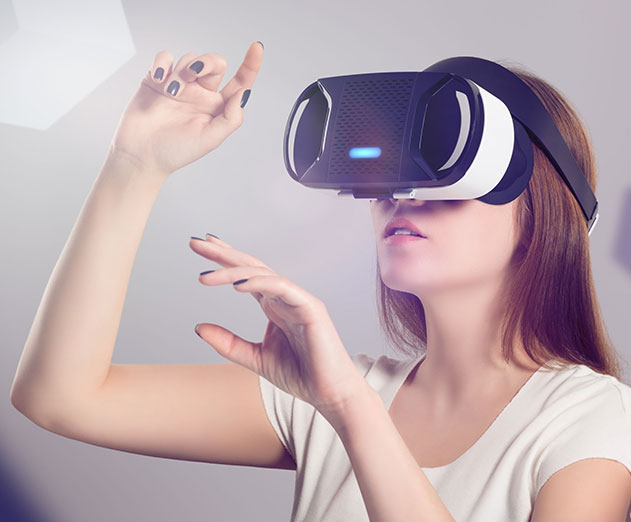 Immersv VR and Mobile 360 marketing firm nabs $10.5M in Series A
Wednesday, August 23, 2017 by Richard Harris

Immersv, an interactive advertising platform for Mobile 360 and Virtual Reality, has completed a $10.5 million Series A round of financing. The Series A financing builds on a year of significant product and market momentum for Immersv, which combines interactive 360 advertising with a programmatic real time bidding platform. The company has recently signed programmatic ...
---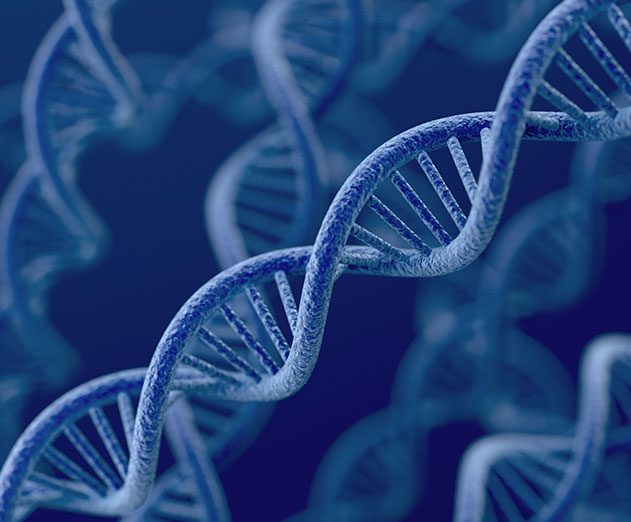 $40 million genomics accelerator introduced by Helix and Illumina
Tuesday, August 22, 2017 by Richard Harris

Helix, a personal genomics company, has announced a collaboration with Illumina Accelerator, a business accelerator focused solely on creating an innovation ecosystem for the genomics industry. Together, the organizations will partner with entrepreneurs to foster and accelerate innovation and development of DNA-driven products and insights for consumers. Interested star...
---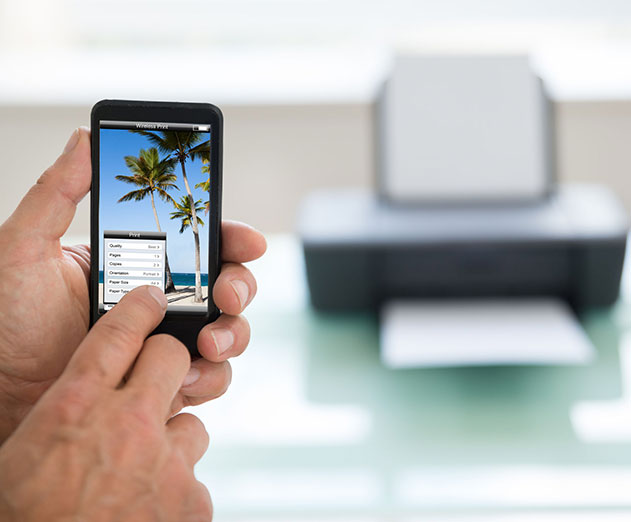 The mobile printing six best practices for developers
Monday, August 14, 2017 by Patrick Chen

When creating apps, a developer works hard to ensure optimal functionality and a great user experience - so it's critical that an app is truly the best it can be for its audience. These days, ensuring functionality and engagement means adding mobile print to an app. Mobile printing is an unmet need in many apps: According to an InfoTrends study, 95 percent of consumers ...
---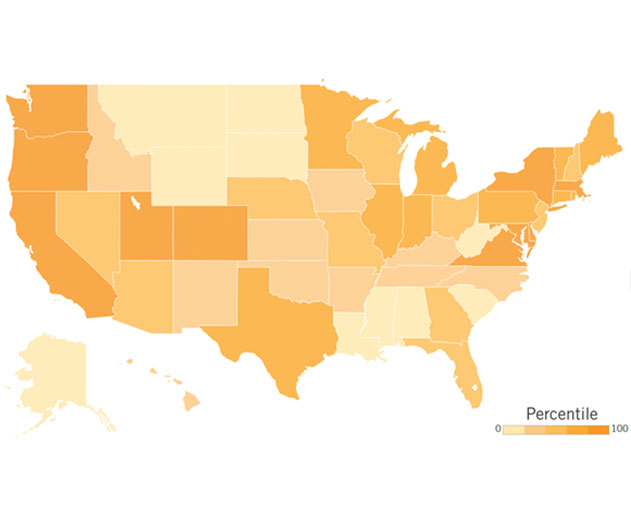 Missouri ranks 27th in key measures of strength in data-driven economy
Wednesday, August 02, 2017 by Richard Harris

As data scientists and civic and business leaders across the country marshal the power of data and analytics to grow the economy and address societal challenges, Missouri ranks 27th in how well-prepared it is for success in this new data-driven environment, according to a new analysis by the Center for Data Innovation.The Center, a data-policy think tank affiliated with...
---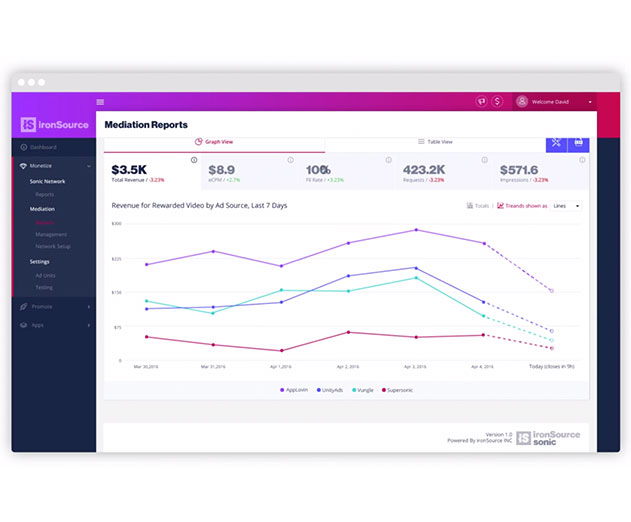 Fighting mobile ad fraud with new Active Protect program
Wednesday, July 26, 2017 by Richard Harris

A mobile monetization and marketing company, ironSource, has announced the launch of the Active Protect program, a program for mobile advertisers which aims to prevent the most frequent types of fraud on non-SDK traffic - primarily attribution and device manipulation - by blocking fraudulent or manipulated traffic detected by the program in real-time and automatically r...
---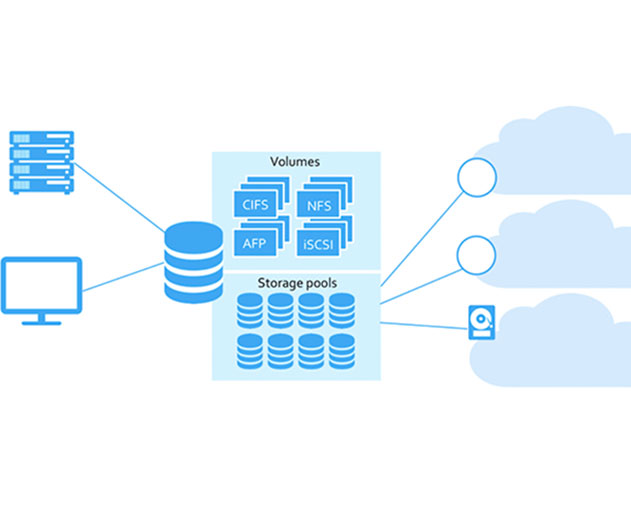 SoftNAS gets a speed bump and lower costs
Thursday, July 20, 2017 by Richard Harris

SoftNAS released their newest release of Cloud NAS with up to 400 percent faster cloud object storage performance. Now customers can replace expensive, aging hardware-based storage and on-premises NAS, SAN and file servers with limitless, durable and available cloud object storage. Common use cases now possible in the cloud with the Total Cost of Ownership (TCO) include...
---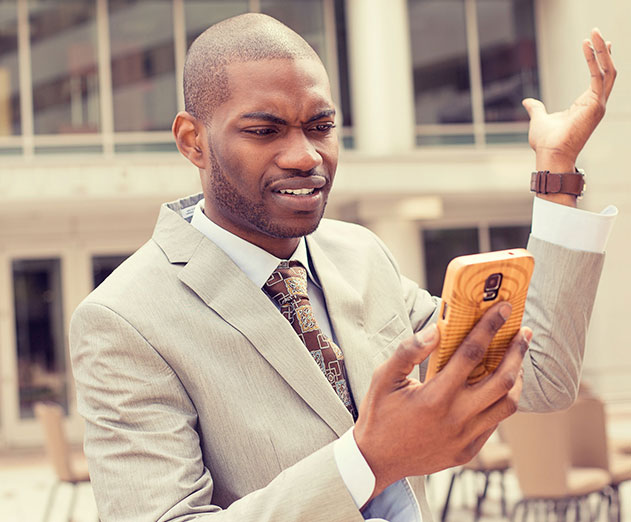 Stop masking your crappy apps
Wednesday, July 19, 2017 by Omed Habib

This may come as a surprise, but the "close door" button in an elevator does absolutely nothing to make the door shut faster. It's purely a psychological ploy to ease the minds of impatient riders. It tricks them into thinking that they're speeding up their ride when in reality it is solely designed to calm their nerves during unwanted seconds spent waiting.Developers h...
---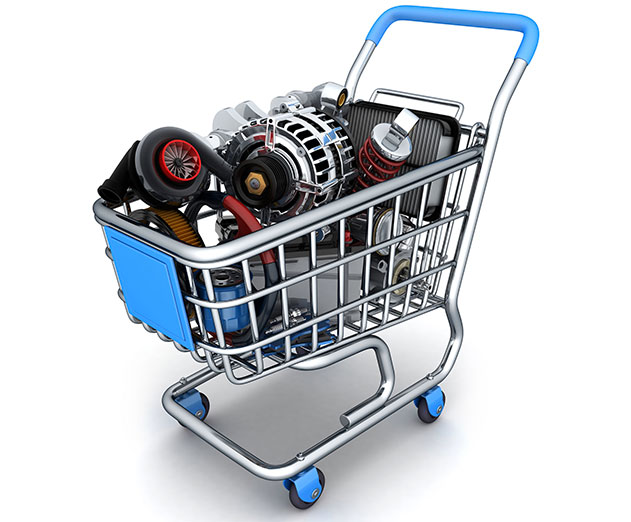 PartCycle uses AI to help buyers find used auto parts
Saturday, July 15, 2017 by Richard Harris

PartCycle Technologies announces "Inventory A.I.", an industry-first innovation developed to clearly communicate part descriptions and provide accurate quality ratings on used auto parts sold through the PartCycle Marketplace.Most used parts sourcing solutions available today only display raw notes made when an automotive recycler enters a part into their inventory mana...
---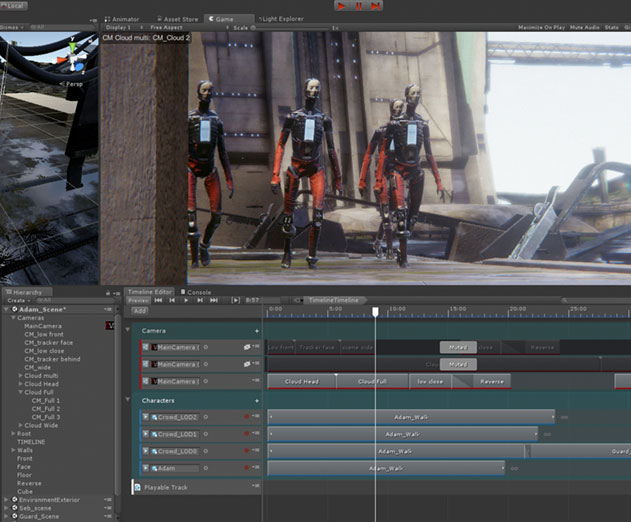 Unity 2017.1 goes subscription based
Friday, July 14, 2017 by Richard Harris

Unity Technologies announced that Unity 2017.1 is now available to download from their Store. The update is the start of a new cycle that will evolve their popular game engine. 2017.1, which is the company's first fully subscription-based product, focuses on helping teams work together more collaboratively by equipping artists and designers."Unity 2017.1 is a one-stop c...
---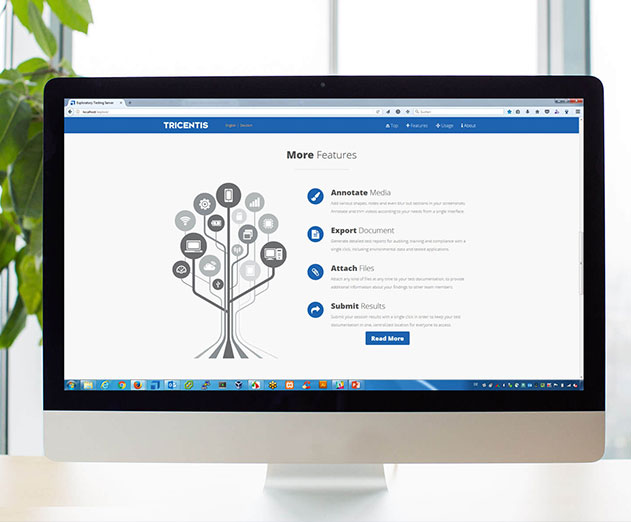 Atlassian JIRA gets a new exploratory testing tool
Thursday, July 13, 2017 by Christian Hargrave

Tricentis has released an exploratory testing tool available as a native add-on for Atlassian JIRA. The Tricentis session-based exploratory testing tool simplifies the planning, documentation, and reporting of exploratory testing directly within the JIRA environment - with full traceability between exploratory test results and the associated JIRA issues. Explorator...
---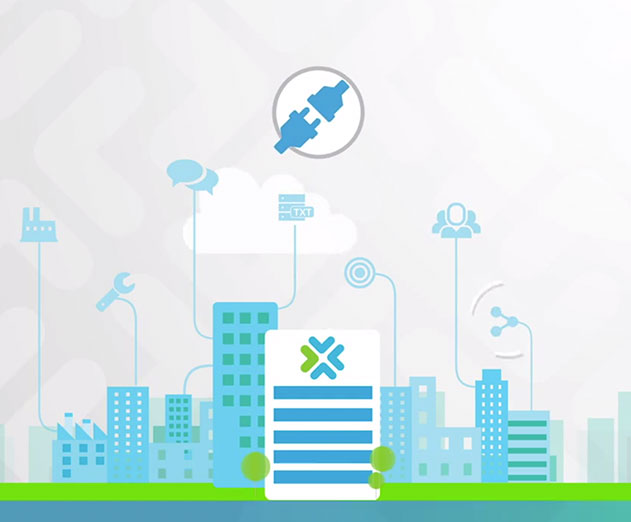 Developers using Scribe get more tools to code faster
Thursday, July 06, 2017 by Christian Hargrave

Scribe Software announced the general availability of the Developer Success Portal, designed to help developers do more with Scribe Online, its integration platform as a service (iPaaS). With the release, it offers a comprehensive resource that enables application and integration developers at enterprises, systems integrators, and SaaS providers to build applications th...
---
The cloud needs a makeover survey says
Monday, July 03, 2017 by Richard Harris

Fugue, Inc., has released the results of its 2017 State of Cloud Infrastructure Operations Survey. The survey, fielded to over 300 IT operations professionals, executives, and developers, found that most respondents believe that the cloud is not living up to expectations because of compliance and security concerns, unexpected downstream costs, and the glut of cloud mana...
---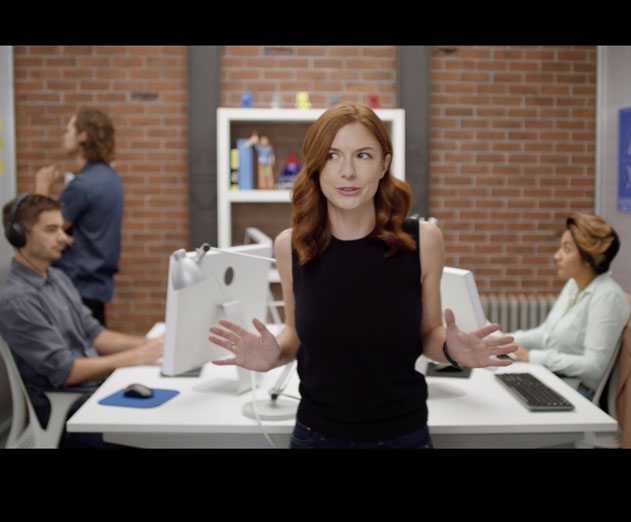 $100M in app developer funds available to build Cloudflare apps
Friday, June 30, 2017 by Richard Harris

Cloudflare, an Internet performance and security company, is introducing the all-new Cloudflare Apps, a free platform that enables developers to build applications that leverage their global infrastructure and distribute them to the more than six million users on their network. As part of this new platform, the company is announcing the $100 million Cloudflare Developer...
---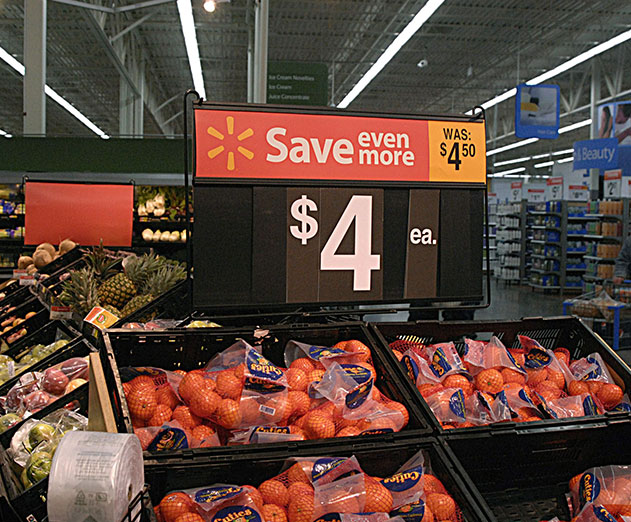 Cin7 releases one click integration with Walmart
Wednesday, June 28, 2017 by Michael Haynes

Cin7, a provider in cloud-based inventory management, has announced it has integrated its product suite with the Walmart Marketplace. The marketplace enables sellers to leverage the power of the worlds largest retailer, with their items appearing on Walmart's website alongside those being sold by Walmart and other marketplace sellers.Walmart Marketplace is an invitation...
---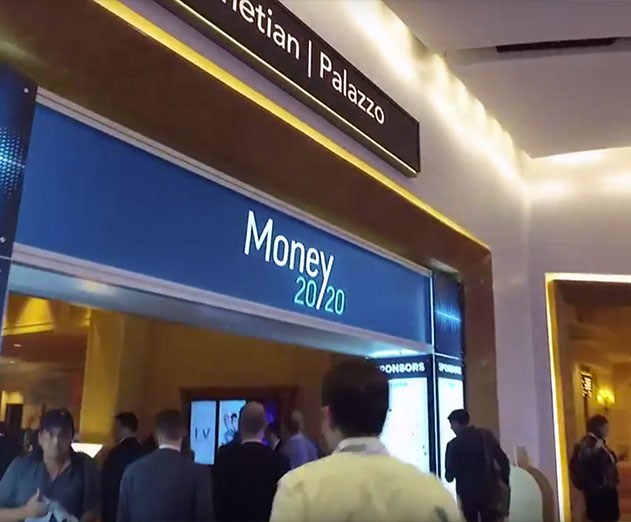 Cloud based POS system comes to AEVI Global Marketplace
Tuesday, June 27, 2017 by Christian Hargrave

At the Money20/20 event, AEVI and Epos Now has announced a partnership to bring customizable, cloud-based Point Of Sale (POS) systems to AEVI's Global Marketplace, a B2B app store for business management. This collaboration will allow merchants to operate their POS system away from their premises, while protecting valuable data, and building a fully customizable and sca...
---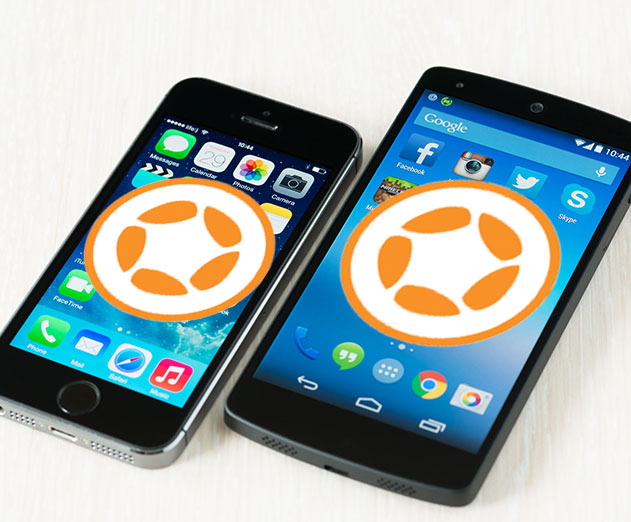 Corona goes free today including enterprise version
Thursday, June 22, 2017 by Richard Harris

Corona Labs​, the creators of a cross-platform app development platform, has announced that the Corona framework will become completely free for app developers starting today. Until now, the Corona development platform existed in two versions: a free core product named Corona SDK and an additional paid option named Corona Enterprise. The Enterprise version allowed...
---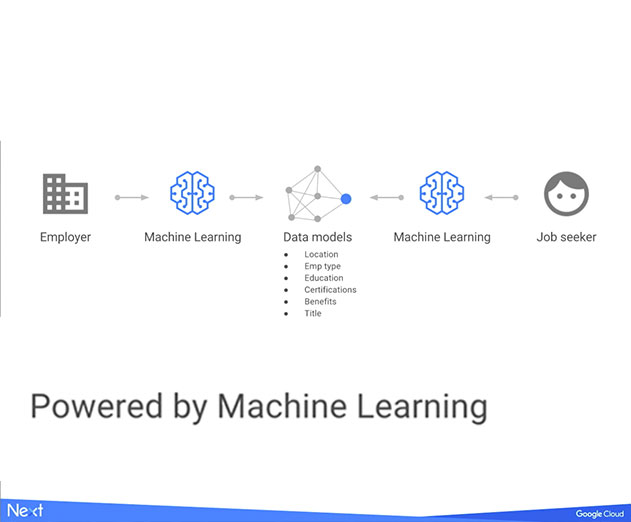 Endpoint Systems is utilizing the new Google Jobs API
Wednesday, June 14, 2017 by Christian Hargrave

Endpoint Systems, a systems integrator and developer of service and API software solutions, has announced it will offer services to help companies migrate and integrate their systems with Google's recently unveiled Jobs API platform. Google announced in May that it will be launching a job search engine in the U.S. that will leverage their existing technologies to offer ...
---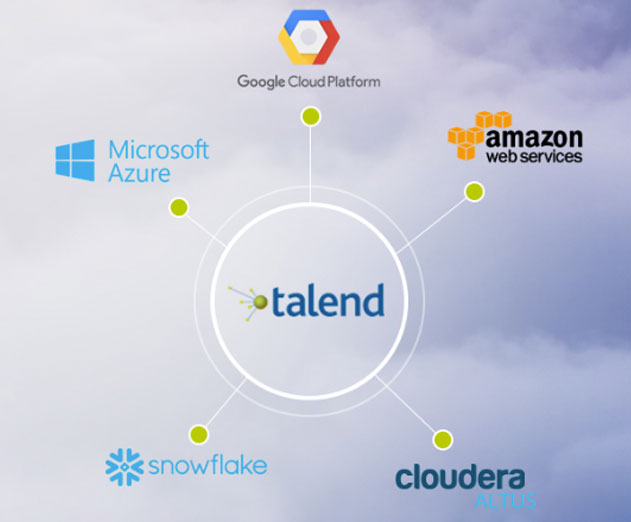 New Talend Summer 2017 update boasts new offerings
Tuesday, June 13, 2017 by Richard Harris

Talend, a cloud and big data integration solutions provider, unveiled a new version of its Data Fabric platform that is optimized to manage cloud and multi-cloud enterprise IT environments. Talend Summer '17 helps manage information across many popular cloud platforms, enabling customers to integrate, cleanse and analyze data to gain a competitive edge.As businesses con...
---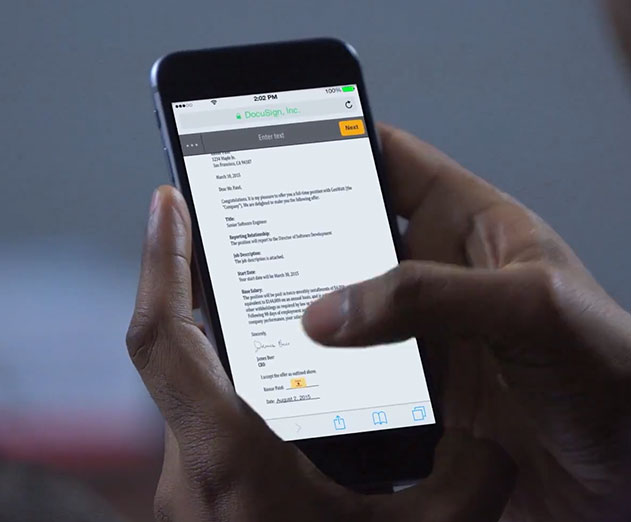 DocuSign talks about embedding eSigning into your app
Monday, June 12, 2017 by Richard Harris

DocuSign, an eSignature startup, has a reported $3 billion valuation, more than 100+ million users, and a client roster that includes Microsoft, Salesforce, LinkedIn and SAP. Here Marie Huwe, the VP of Developer Programs and Evangelism at DocuSign, tells us about their API and how developers have influenced their growth and success to date. ADM: What is your role at Doc...
---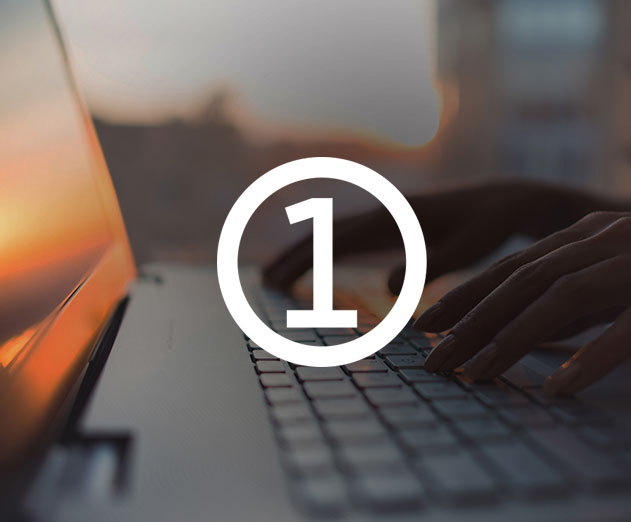 AOL launches Smart Yield beta
Monday, June 05, 2017 by Richard Harris

AOL has announced the beta launch of Smart Yield, a mobile-first solution that solves the challenge of leveling the demand bidding playing field for mobile publishers. By creating a unified auction, Smart Yield provides advertisers with the inventory they want and mobile publishers and app developers with the opportunity to gain the highest possible yield for each impre...
---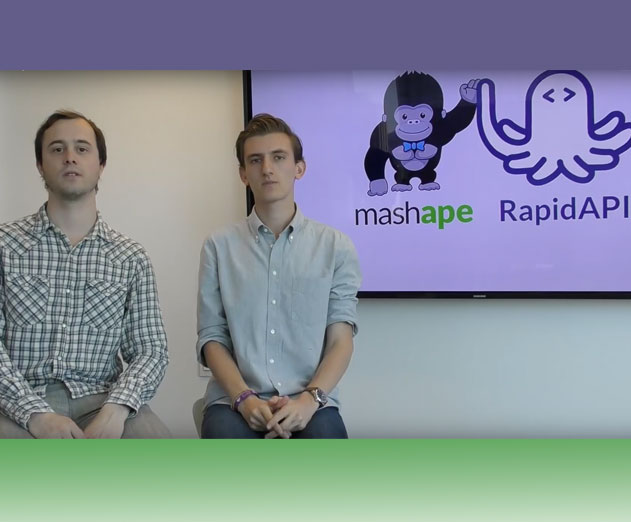 RapidAPI acquired the Mashape Marketplace
Wednesday, May 31, 2017 by Richard Harris

RapidAPI announced that it has acquired the Mashape Marketplace, giving developers access to a massive new inventory of APIs, becoming the world's largest API marketplace.The API economy is growing rapidly - expected to be a $2.2 trillion market by 2018, according to Ovum Research. APIs are playing a vital role in the development and operations of modern apps, with anyt...
---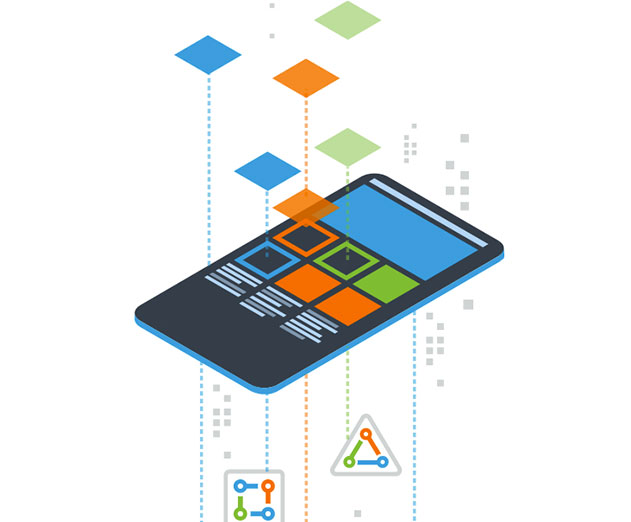 Diebold Nixdorf and Kony form strategic partnership
Friday, May 26, 2017 by Christian Hargrave

Diebold Nixdorf, provider of connected commerce, announced a strategic partnership with Kony, Inc., an enterprise mobility and application company, to offer white label mobile application solutions for financial institutions and retailers. The next generation mobile application suite - DN Mobile - will enable a unified and highly personalized experience by leveraging cr...
---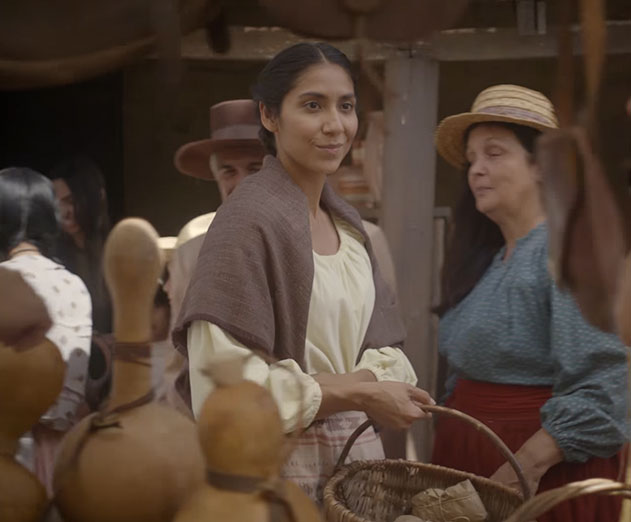 Github announces new Marketplace at their Satellite Conference
Monday, May 22, 2017 by Richard Harris

At GitHub's user conference in London, they have announced GitHub Marketplace, and more availability for both GitHub Apps and their GraphQL.Here's a quick overview of all of the new products and tools:- GitHub Marketplace: launching at Satellite, Marketplace is a new way for developers to discover and purchase tools to use across their workflows. Users will be able to u...
---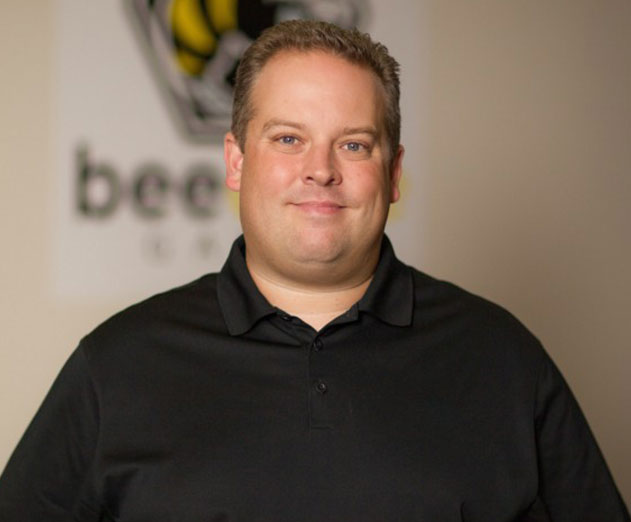 Jeremy Strauser joins Lucktastic as VP of Product
Monday, May 08, 2017 by Christian Hargrave

Jeremy Strauser has joined Lucktastic, a free app lottery rewards app, as VP of Product. Jeremy brings extensive game and app development experience from leading companies that include Electronic Arts, Zynga, and Topps, where he was responsible for products such as Madden NFL Football, Zynga Poker, Topps Bunt, and Star Wars Card Trader. The announcement was made by Tony...
---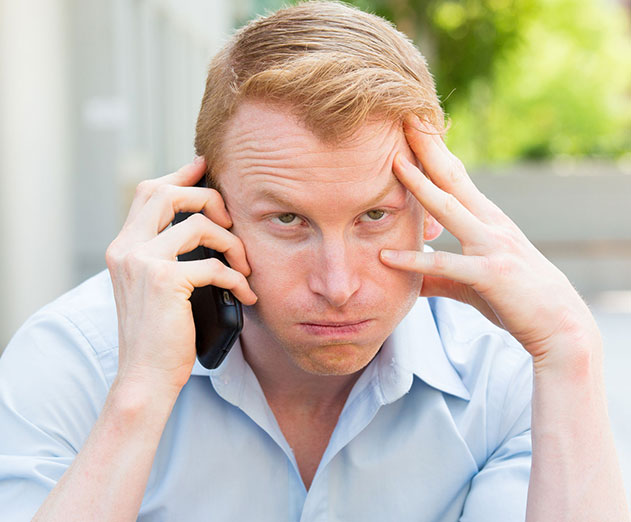 Monetizing apps without alienating users: A chat with Receptiv
Wednesday, May 03, 2017 by Richard Harris

We recently sat down with Receptiv, the company formerly known as MediaBrix, to learn more about how they work with app developers monetize their products. Receptiv is an in-app mobile video ad platform that connects brands to app users to increase ad performance. Founded as MediaBrix in 2011 and named an Adweek Top Mobile Innovator, they are available via both programm...
---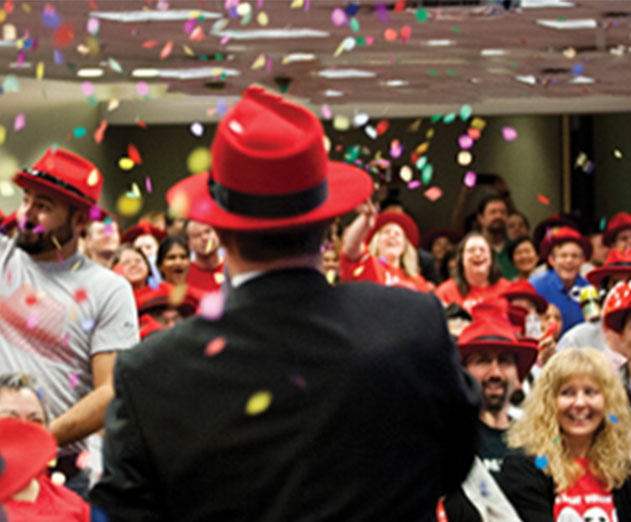 Catching up with Red Hat Mobile to talk about low code in the enterprise
Tuesday, April 25, 2017 by Richard Harris

Low code is a movement that has emerged in the marketplace in recent times, not only for mobile but also for business process management (BPM) and other application development areas. What company can resist the pull of low-cost and relatively fast development times? Especially when it's as simple as a drag and drop gesture away. So it's not surprising that many big nam...
---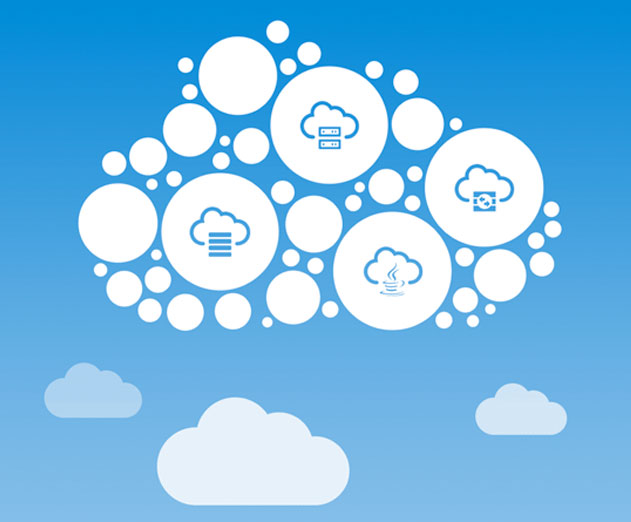 Oracle brings database and tools to Docker store
Friday, April 21, 2017 by Christian Hargrave

Oracle announce that it is collaborating with Docker to release its flagship databases, middleware and developer tools into the Docker Store marketplace via the Docker Certification Program. Together, Oracle and Docker want to enable developers to quickly build cloud-native applications using Docker Enterprise Edition as their container platform. The Docker Certificatio...
---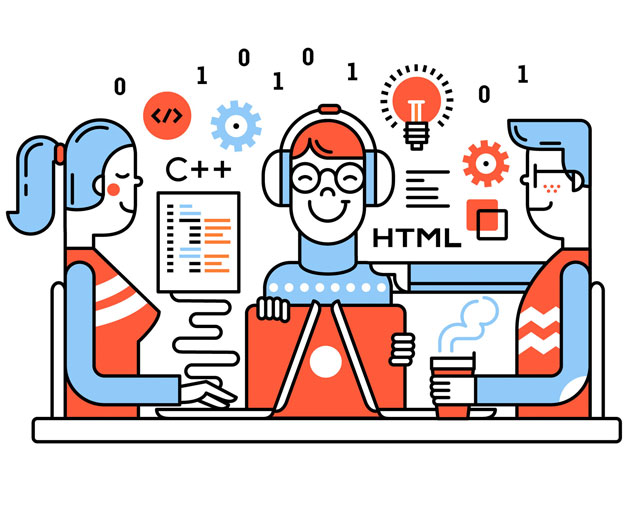 Construction OS launches to help developers with project management
Friday, March 31, 2017 by Christian Hargrave

Procore Technologies, Inc. has announced Procore Construction OS, a cohesive platform that connects people, applications, and devices to help create a frictionless construction process. It was designed to serve users and improve the build process through a variety of important enhancements, including new reporting and visualization tools; access to around 100 apps in th...
---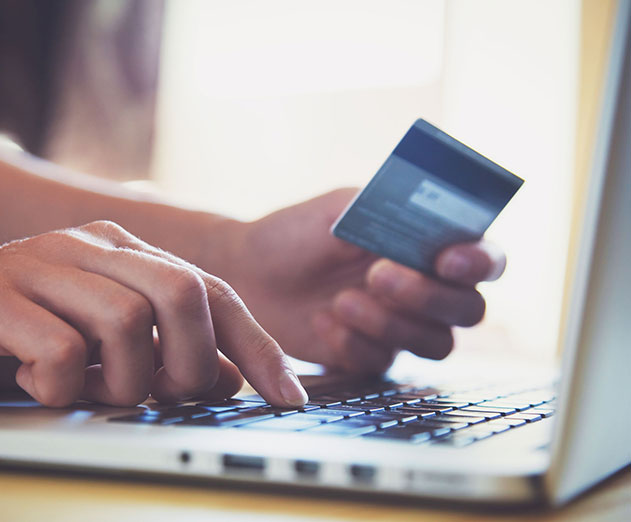 A real-time, open source commerce platform launched by Reaction Commerce
Tuesday, March 21, 2017 by Richard Harris

Reaction Commerce has announced the general availability (GA) release of its breakthrough, real-time and completely open source commerce platform, designed to build, run and scale modern digital stores. Offering the simplicity that businesses expect, along with the reliability, customization and scalability that larger retailers and brands require, Reaction Commerce ena...
---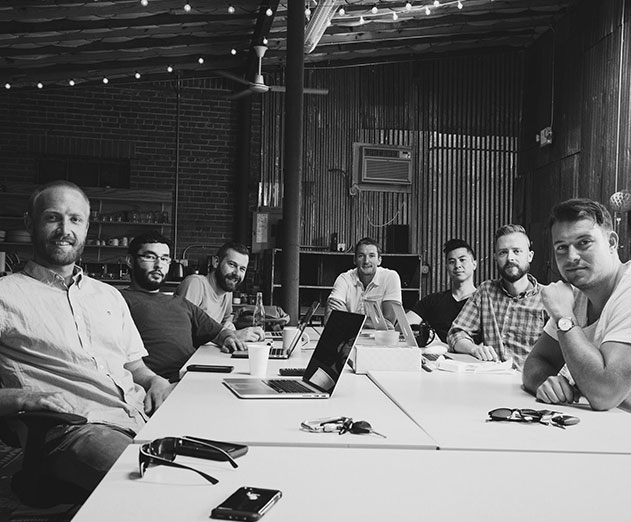 The work-for-equity model as expounded by Loom
Wednesday, March 15, 2017 by Richard Harris

Critics of companies offering the "work-for-equity" model accuse them of being exploitative; in their minds, "work-for-equity" = work for free. Supporters of the model point to its opportunities for developers to gain a more significant business stake in something they believe in. No matter where you stand, there's something everyone can agree on: the issue is polarizin...
---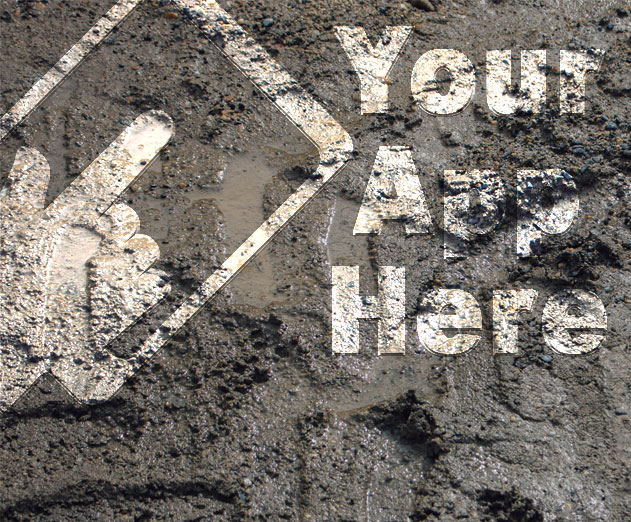 Overcoming the app marketing sticking point
Monday, February 06, 2017 by Richard Harris

Driving installs is undoubtedly an important metric for any company to track. However success goes beyond just the download. In fact, more than two-thirds of users delete an app within one week of downloading it. Because of this, app developers are tasked with keeping users loyal and engaged over the long-term, which is not guaranteed by the single action of an install....
---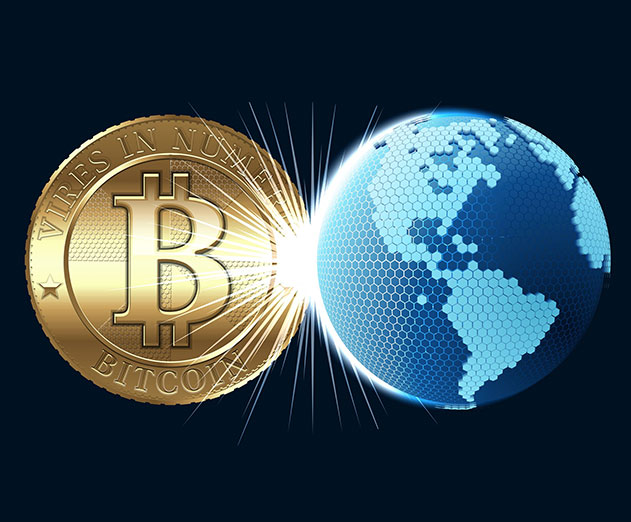 Using virtual currency in your game requires compliancy too
Wednesday, February 01, 2017 by Kimberly Culp

So you're an app developer. Maybe even a mobile, computer, or console game developer. You've got a great idea for a new game - an immersive experience where users will interact in a fully realized world, complete with its own economy and virtual currency. Other developers could even create content for users, get paid in virtual currency, and then cash it bac...
---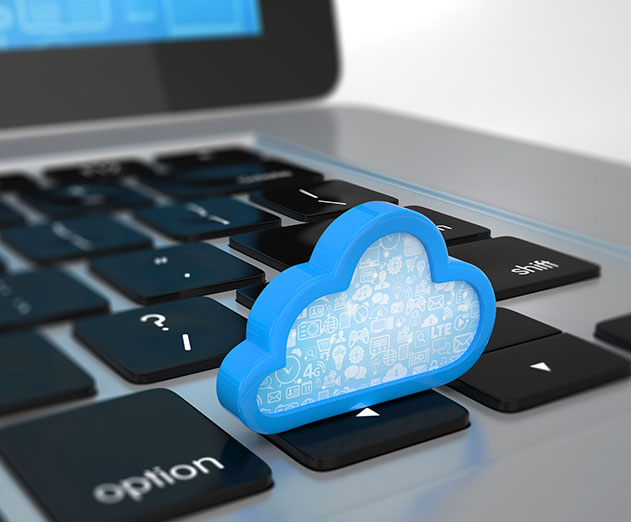 IndependenceIT pairs up with interworks.cloud
Tuesday, January 31, 2017 by Michael Haynes

IndependenceIT has announced the company's partnership with interworks.cloud. The new partnership includes the integration of Cloud Workspace Suite (CWS) software via its API with the interworks.cloud business management platform to simplify application and enable their WaaS(Workspace-as-a-Service) for CSPs(Content Service Provider), MSPs(Managed Service Provider) and I...
---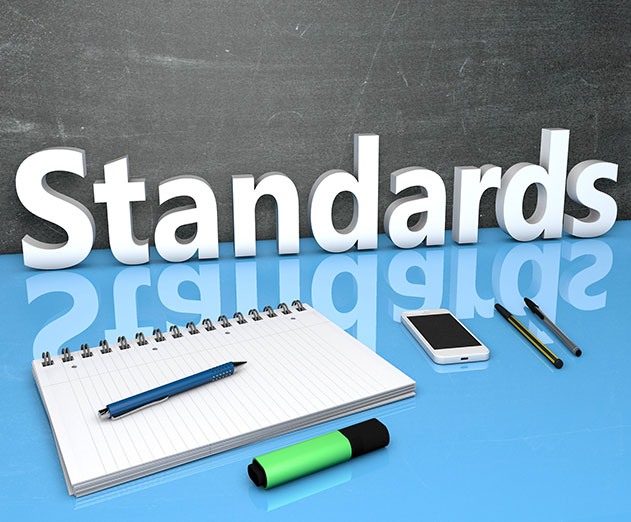 Developers and API standards
Tuesday, January 31, 2017 by Richard Harris

For nearly five years, Andy Beier, director of engineering at Domo, has worked to build more than 500 data connectors for the company's business optimization platform. However, as Andy and his team strove to complete that monumental task, they continually ran into roadblocks because of the lack of standards in API development. Frustration led to action and the Domo...
---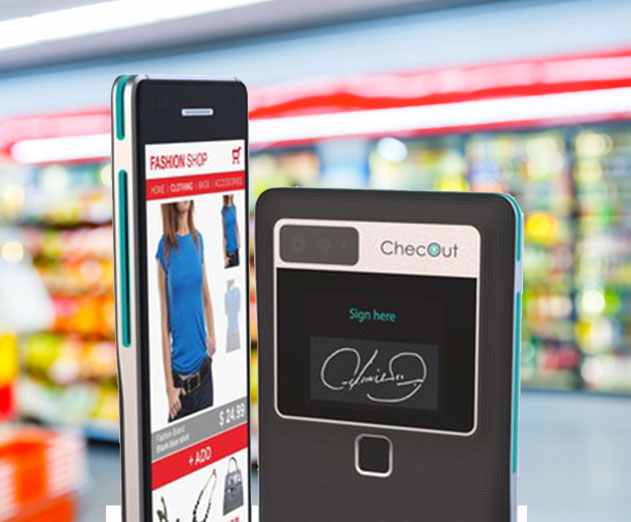 ChecOut's new payment terminal to go on your phone!
Monday, January 16, 2017 by Christian Hargrave

ChecOut's mobile payment service is the newest solution for mobile commerce.Innowi, Inc just unveiled ChecOut M, the first mobile POS solution integrating powerful Payment (EMV, NFC & Magnetic stripe), POS and BI management applications into a smart, secure and sophisticated device. Their new product is designed to transform the customer shopping experience and chec...
---
GDC says HTC Vive outpaces Oculus Rift as the most popular VR / AR platform
Thursday, January 12, 2017 by Christian Hargrave

The Game Developers Conference (GDC) has released the results of the fifth annual State of the Industry Survey, revealing trends in the games industry ahead of GDC 2017 this February. Here are some of the many learnings from the survey of more than 4,500 game developers who have attended GDC in the last three years.Game Makers are feeling optim...
---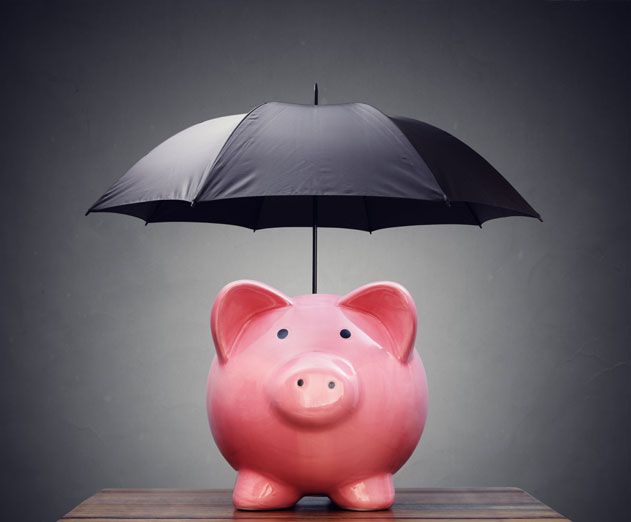 Companies in banking and insurance can use data science to survive
Wednesday, January 04, 2017 by Christian Hargrave

Editors note: Guest submission by Florian DouetteauOver the course of many centuries, the banking and insurance industries have developed processes, products and infrastructures that have shaped the economic structure of humankind. But now, they are being challenged by industry outsiders who appeared on the world stage a mere couple of decades ago, and some who eme...
---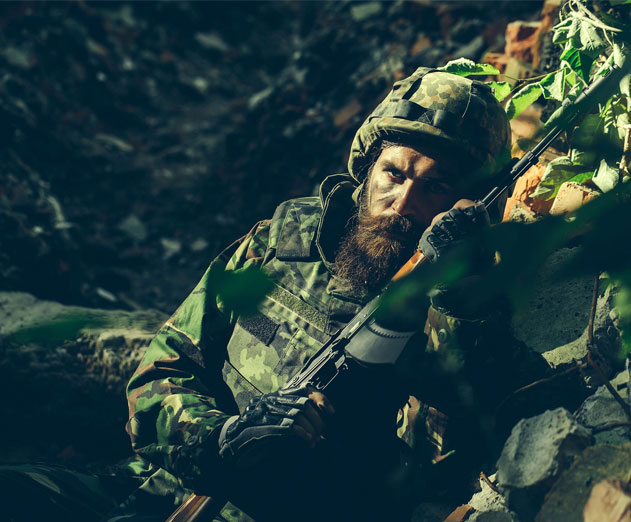 SelfEcho wants to help Veterans work through PTSD
Tuesday, January 03, 2017 by Richard Harris

From the Military Times, "roughly 20 veterans a day commit suicide nationwide, according to new data from the Department of Veterans Affairs." This speaks to the disturbing mental health crisis facing United States veterans. A movement knowns as #22kill has embarked to raise awareness about military suicides.That's why SelfEcho wants to help make a change by giving a fr...
---
HP Enterprise opens up about StormRunner Load and DevOps in the cloud
Tuesday, January 03, 2017 by Richard Harris

HP Enterprise recently announced the availability of HPE StormRunner Load on the AWS Marketplace. StormRunner Load is one of the first solutions to support SaaS Subscriptions on AWS Marketplace, and will help developers strengthen the quality and delivery of applications via a simple, intuitive and highly scalable platform. In-short, it's a a cl...
---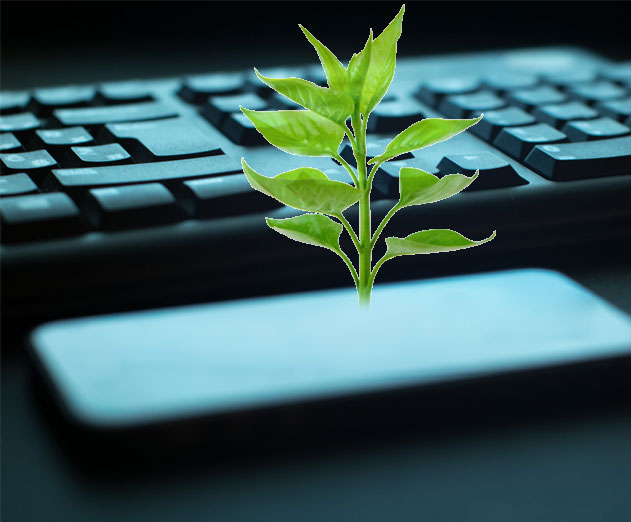 Building a Modern Growth Stack
Tuesday, December 27, 2016 by Janice Ryan

At the onset of building out any startup there are a number of challenges to face. Founders must focus on everything from raising capital and finding the right team members to identifying what to build versus what to outsource or who partner with to bring a product to market. Attention to these important first steps can either make or break a company in the short term a...
---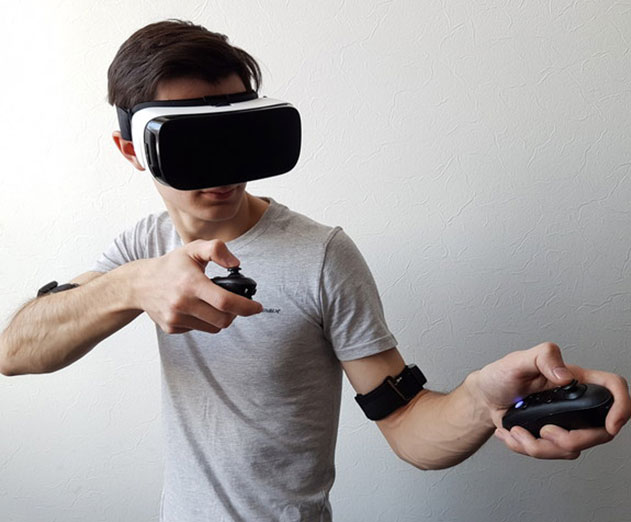 Finch Shift VR Kit to accelerate consumers' interest to virtual reality
Tuesday, December 27, 2016 by Christian Hargrave

In spite of billions of dollars invested in virtual reality startups, current market demand for VR gadgets is significantly below earlier predictions. The industry experts see the mobile VR segment as the key to the doors to virtual reality consumer adoption. Tractica researchers forecast global sales of smartphone-powered VR devices to reach 323 million units between 2...
---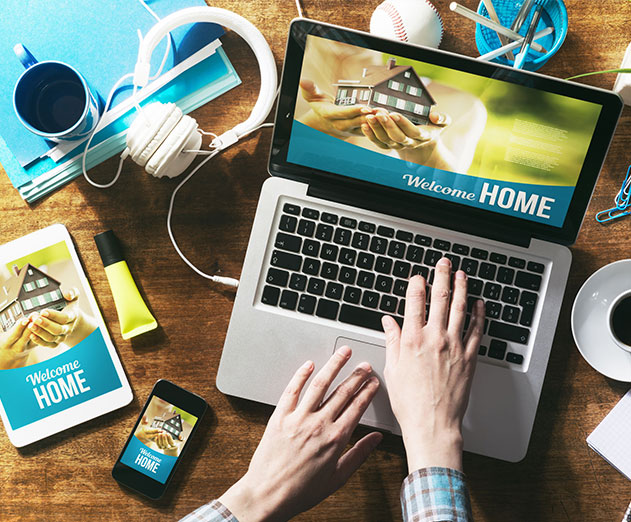 Xceligent integrates with ClientLook CRM
Friday, December 23, 2016 by Michael Haynes

Xceligent announced that its open product platform has been integrated into ClientLook, a client relationship manager (CRM) solution designed for commercial real estate professionals.This launch is part of Xceligent's continued roll out of its uniquely-designed open source platform, which enables clients and partners to license its comprehensive set of leasing intellige...
---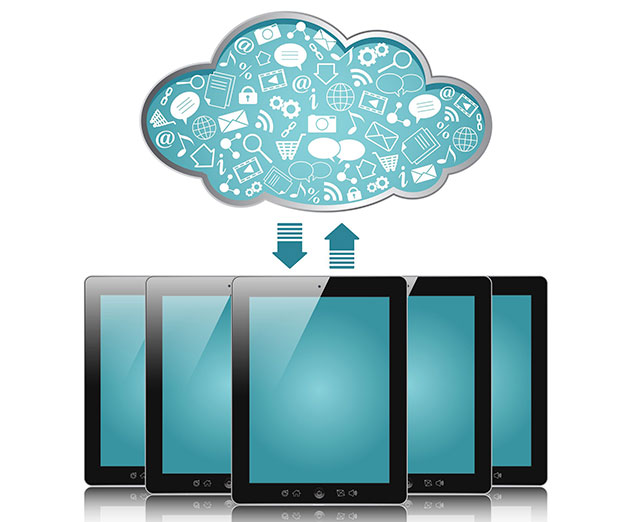 Hourly pricing for Informatica Cloud Services in Microsoft Azure launches
Thursday, December 15, 2016 by Michael Haynes

Informatica just announced the availability of hourly pricing for Informatica Cloud Services for Microsoft Azure in the Azure Marketplace. Now available as a pay-as-you-go hourly pricing model, this solution is designed to help users of the Azure cloud platform and Microsoft Cortana Intelligence Suite jump-start cloud data integration and management projects. Addit...
---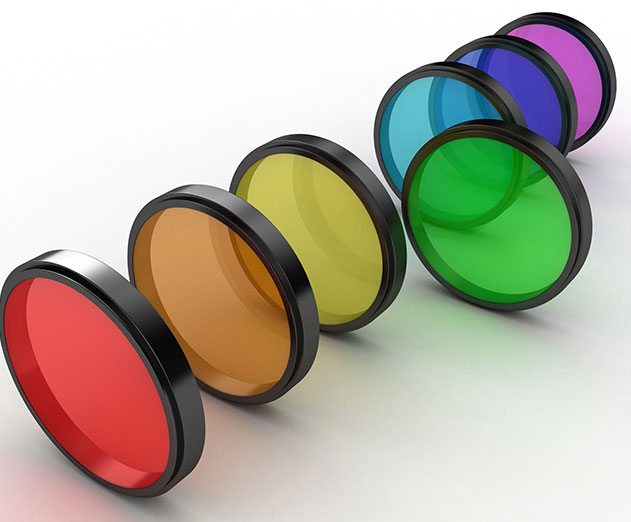 Infltr becomes the first app to offer filters for live photos and iMessage photos
Thursday, December 08, 2016 by Richard Harris

Infltr is the first ever camera app to enable iPhone and iPad users worldwide to apply millions of filters to their photos in Apple's messages app. This is the first time a camera app has been incorporated into iMessage, bringing the full potential of the iPhone camera into the globally-popular instant messaging function. Infltr will also apply photo-style filtering to ...
---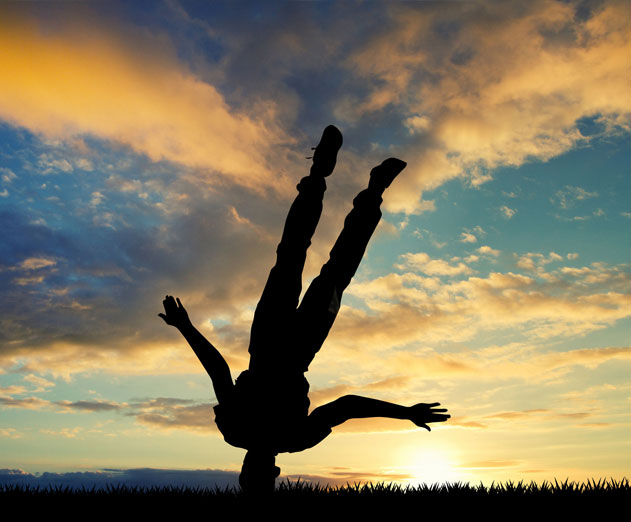 Busting a Move: Lessons for entrepreneurs from the world of competitive hip-hop dance
Thursday, December 08, 2016 by Sean Hsieh

I've always enjoyed dancing, but I didn't have the opportunity to get serious about it until my first year at the University of California, Irvine, when I auditioned for a competitive hip-hop team called CADC. Little did I know, it was also at UC-Irvine where I would meet Bayan Towfiq and Jordan Levy, who later become my partners at Flowroute, a communi...
---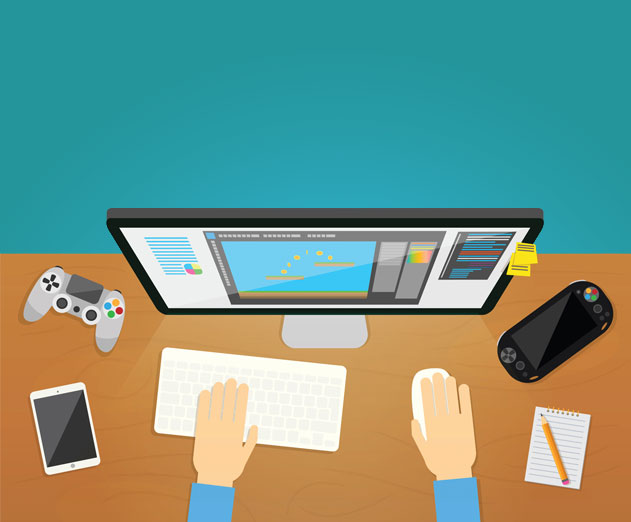 Indie game makers can now get user acquisition help from the new Game Alliance
Thursday, December 08, 2016 by Michael Haynes

Tilting Point, a provider of publishing services for mobile developers, has launched Game Alliance, a new user acquisition fund established to scale UA campaigns for independent game makers. Game Alliance is designed specifically for developers who want to self-publish, maintain ownership of their IP and retain all their equity. The fund's resources will be applied to g...
---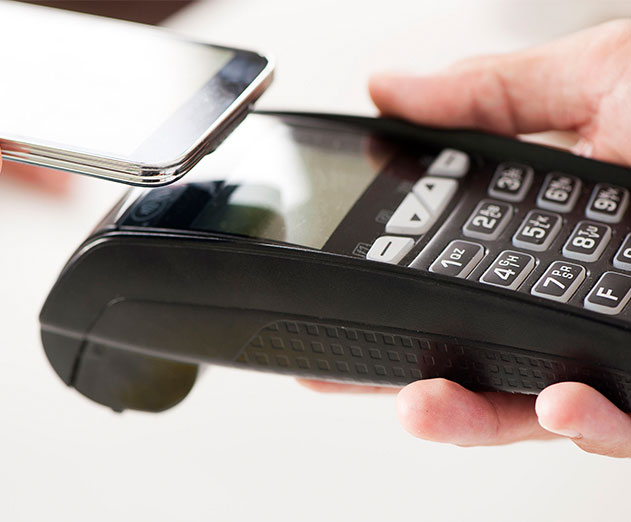 Vantiv: An open ecosystem approach to integrated payments
Wednesday, December 07, 2016 by Richard Harris

It's no secret, innovation within the payments industry is at an all-time high and there are no signs of slowing down. By providing developers with the tools to move the payments industry forward, Vantiv looks to be a driving force for growth in the years to come.We recently sat down with Moin Moinuddin, SVP of IP product at Vantiv, to discuss Vantiv's open-...
---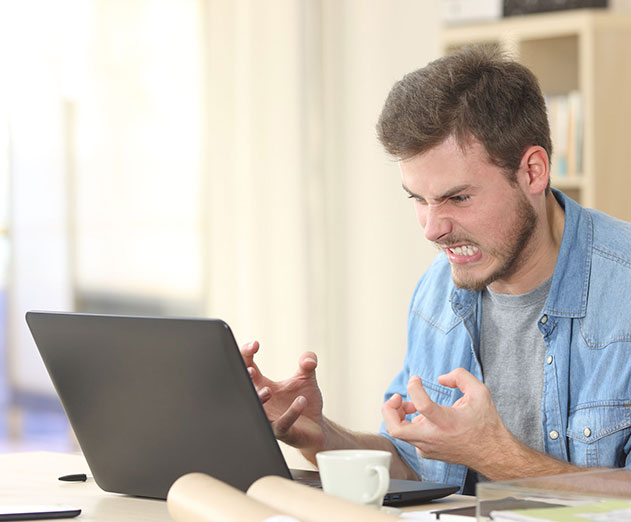 Stopping the crashes inside your app
Wednesday, December 07, 2016 by Hannah Levenson

If you are a mobile app developer (and we'll take a wild guess and say you probably are, or are at least linked to the industry in some way), then your apps have most likely been downloaded, used a bit – crashed – and then users deleted it.We can confidently say this is the norm for many apps because:Various market studies (like this one from Crittercism) ha...
---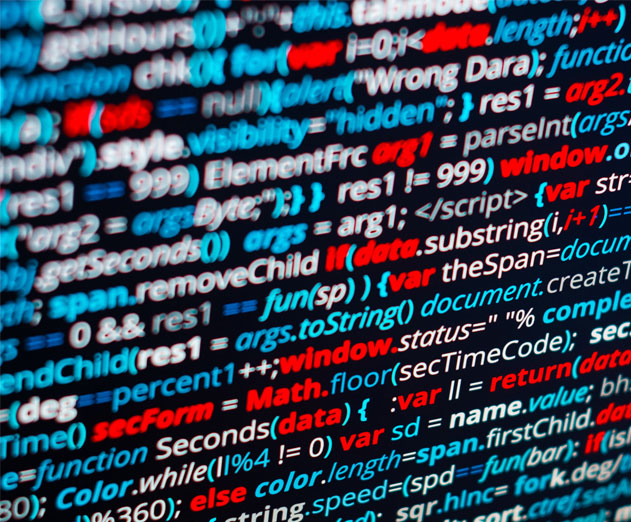 Undo talks about better debugging tools for your app
Tuesday, December 06, 2016 by Richard Harris

Undo is a software development company that is looking to help arm developers with the power of rewind for their many debugging struggles. They have created tools that allow developers to record, rewind, and replay application scenarios so that debugging is more efficient and effective. Located in Cambridge, United Kingdom, and born out of the founder's shed, Undo ...
---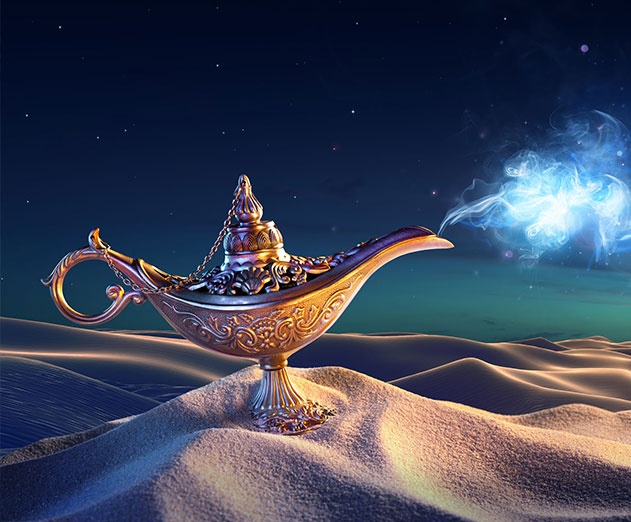 GEENEE turns Instagram into a shoppable marketplace
Saturday, December 03, 2016 by Christian Hargrave

GEENEE, the app that uses new and precise image recognition technology to turn Instagram into a shoppable marketplace, is launching out of beta on iOS and Android. Having raised $4.4 million in Series A funding from investors, the app harnesses the convenience of a screenshot in order to empower the user to shop their most coveted looks. Instantly capture the ensembles ...
---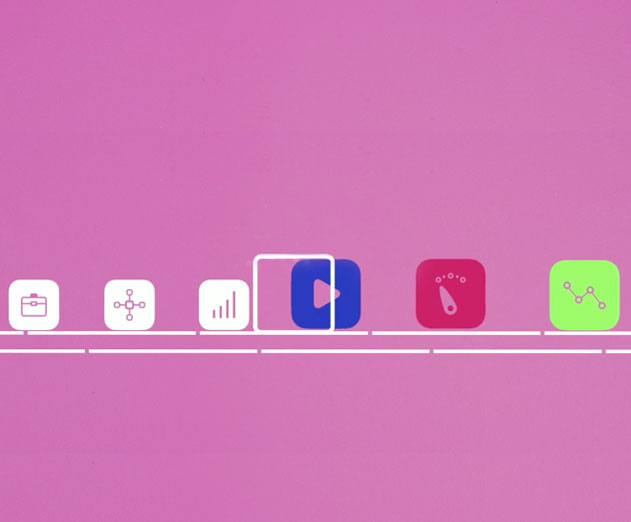 CA Identity Suite now includes integration with CA Privileged Access Manager
Thursday, December 01, 2016 by Richard Harris

CA Technologies has announced a new release of CA Identity Suite that includes integration with CA Privileged Access Manager for governance of privileged accounts and new, flexible deployment options for agility, speed and ease-of-use in identity management and access governance helping to save time and save money. Privileged User Governance Helps Mitigate Insider ...
---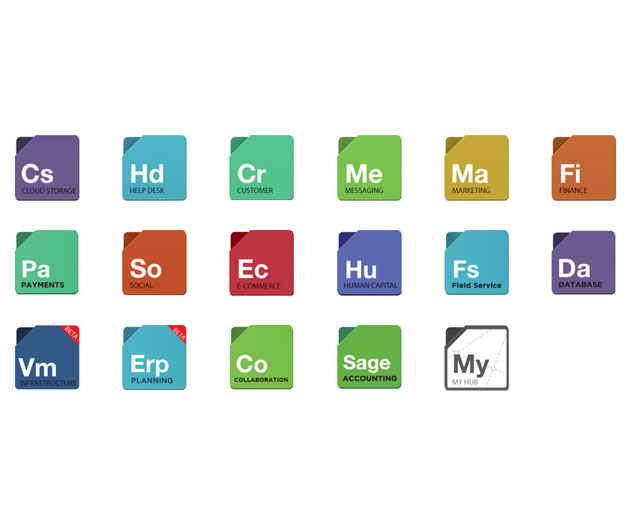 Publish and distribute API-based connectors as Lambda Functions with Cloud Elements
Wednesday, November 30, 2016 by Michael Haynes

Cloud Elements just announced at the Amazon Web Services re:Invent conference they are the first API Integration and Management Platform vendor to offer a revolutionary approach to publish and distribute API-based connectors as Lambda Functions, supporting a serverless architecture. Cloud Elements' extensive catalog of 115+ connectors can now be consumed from withi...
---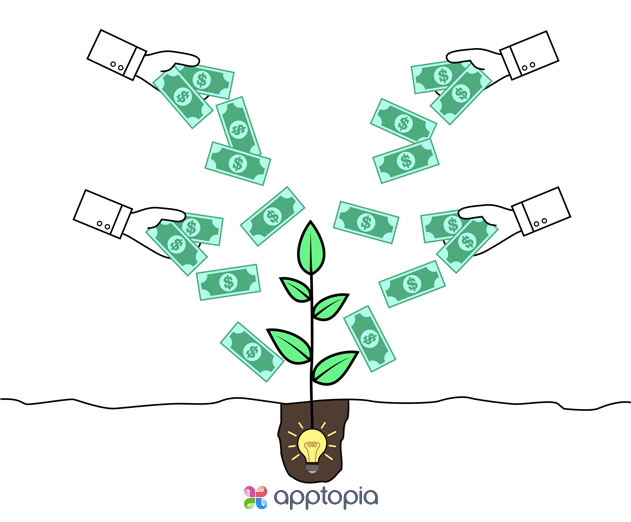 Ashton Kutcher and Guy Oseary just helped Apptopia raise $2.7 Million
Monday, November 28, 2016 by Richard Harris

Apptopia has announced its second round of seed funding led by Ashton Kutcher's and Guy Oseary's Sound Ventures. The round of $2.7 million brings Apptopia's total funding to $5 million and included the minds of Mark Cuban, 500 Startups, RTA Ventures, Full Tilt Capital, Telegraph Hill Capital, Expansion VC and more. Several parties, including Mark Cuban, have participate...
---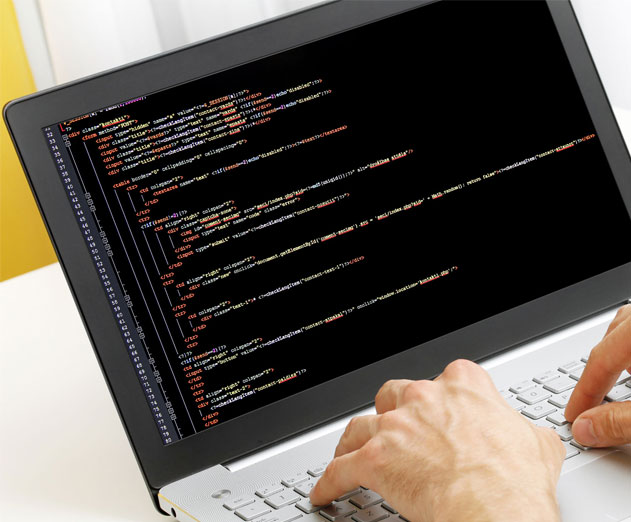 New VS plugin from Checkmarx lets DevOps teams to rapidly embed security
Wednesday, November 16, 2016 by Christian Hargrave

Checkmarx just announced a new Checkmarx plugin for the Microsoft Visual Studio Team Services platform. The new Checkmarx (CxSAST) Microsoft Visual Studio Team Services Plugin allows organizations with agile development practices to embed security into their software development lifecycle (SDLC) without the delays traditionally caused by application security t...
---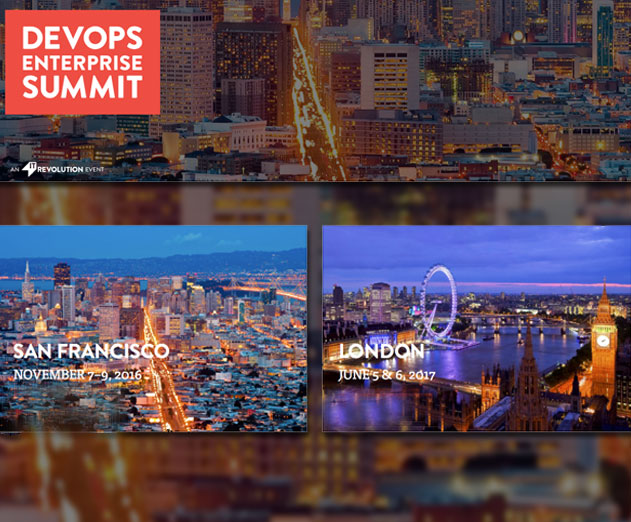 DevOps Enterprise Summit 2017 (DOES17) dates and locations announced
Tuesday, November 15, 2016 by Christian Hargrave

IT Revolution just announced the dates and locations for the 2017 DevOps Enterprise Summit (DOES17) events in London and San Francisco. The London event will take place June 5–6, 2017 at the Queen Elizabeth II Center and the San Francisco event will be returning Nov. 13–15, 2017 to the Hilton San Francisco Union Square. The DevOps Enterprise Summit (DOES) even...
---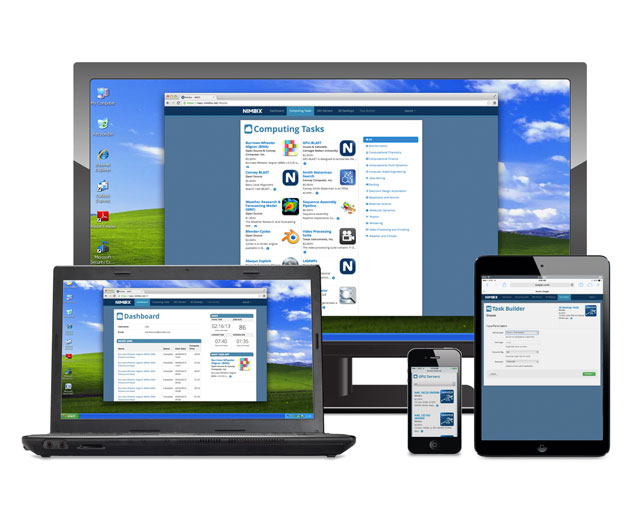 Nimbix Cloud now compatible with the Xilinx SDAccel development environment
Monday, November 14, 2016 by Christian Hargrave

Nimbix, an HPC cloud platform provider just announced the immediate availability of the Xilinx SDAccel development environment for on-demand development, testing, and deployment of FPGA-accelerated workflows in the Nimbix Cloud, powered by JARVICE. The SDAccel development environment combines the industry's first architecturally optimizing compiler supporting any combin...
---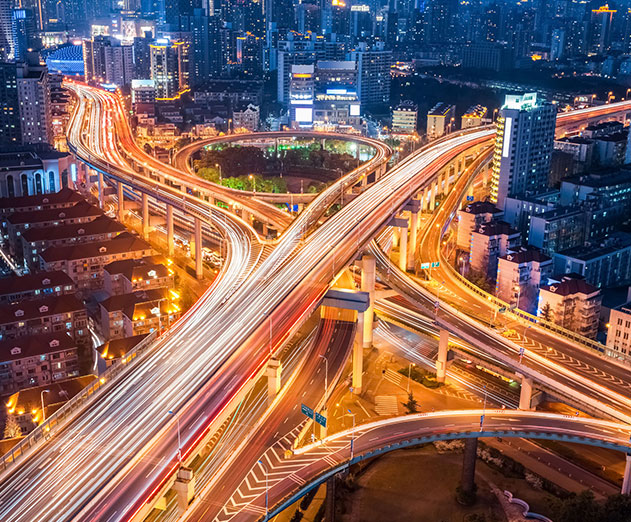 2017 looks to be the year to make make money with transportation apps
Wednesday, November 09, 2016 by Michael Haynes

Proxbook has released its Q3 2016 Proxbook Report, which has aggregated information from more than 350 Proximity Solution Providers and reveals latest trends, facts and figures from the global proximity industry as well as the growth and opportunity for proximity marketing in the transportation industry including airports and ground mass transit. This is the 6th edition...
---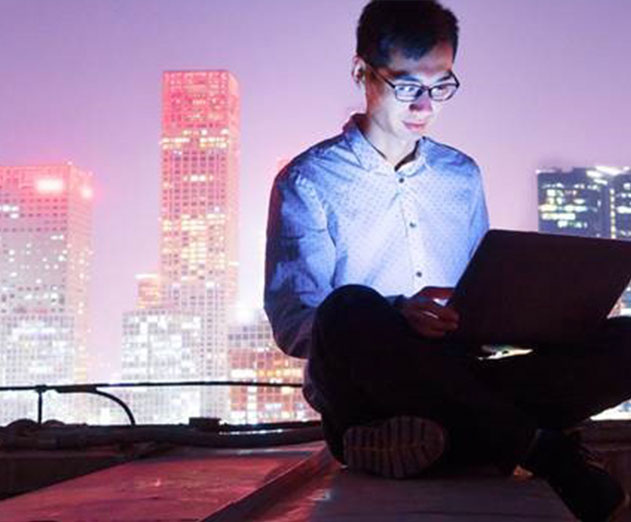 Axway just released AMPLIFY so you can run and scale API-enabled services
Thursday, November 03, 2016 by Richard Harris

Axway, a catalyst for transformation, has introduced Axway AMPLIFY, a new data integration and engagement platform that empowers organizations to unlock business value from a vast array of data sources to transform the customer experience. Developers, architects and administrators can use AMPLIFY for everything they need to power their unique inventions, from apps, conn...
---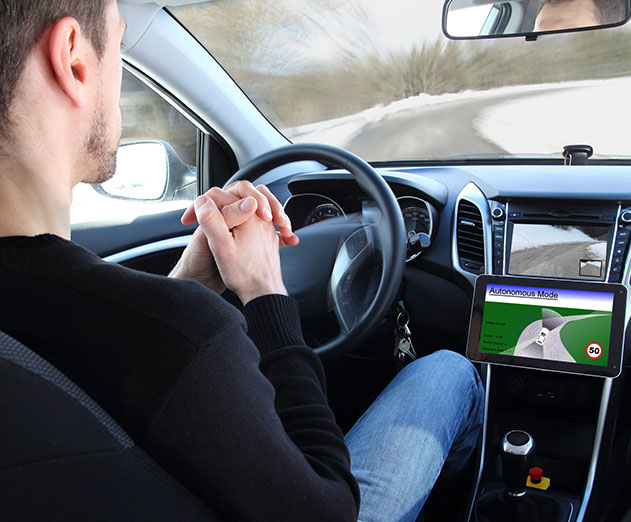 Why it matters that otonomo just raised $12 Million in series A funding
Tuesday, November 01, 2016 by Michael Haynes

otonomo's technology offers a cloud-based solution that seamlessly and reliably connects millions of cars to hundreds of services and applications, enabling a new ecosystem of car data, plus an enriched and safer driving experience. The company seeks to advance the connected and autonomous car arenas to improve the drivers' experience. This is done via otonomo's marketp...
---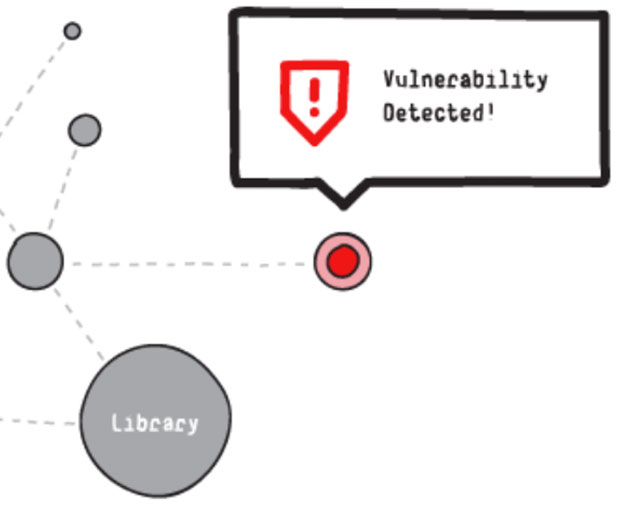 SourceClear launches integrations across Atlassian stack
Thursday, October 13, 2016 by Christian Hargrave

SourceClear is launching integrations across the Atlassian stack, including Bitbucket Pipelines, JIRA Server, JIRA Cloud, and Bamboo adding a critical layer of security to Continuous Delivery. In addition to Atlassian, SourceClear will bring secure continuous delivery to Travis CI, CircleCI, and CodeShip as well.These new integrations bring automated security checks int...
---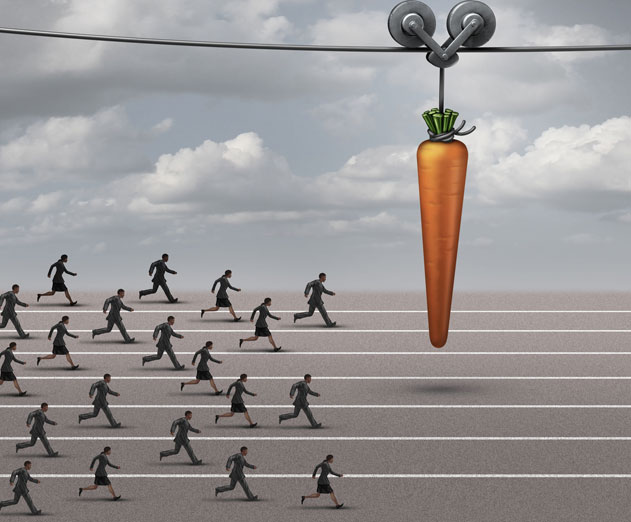 How to attract more premium brands to in-app programmatic advertising
Thursday, October 06, 2016 by Maggie Mesa

Marketers are finding great success with in-app programmatic advertising - most notably, those pushing app installs - yet many brands are hesitant to invest in the data-driven buys. A lack of education on the incremental value (or even concerns over brand safety) is holding brands back from investing fully in one of the most engaging environments available in advertisin...
---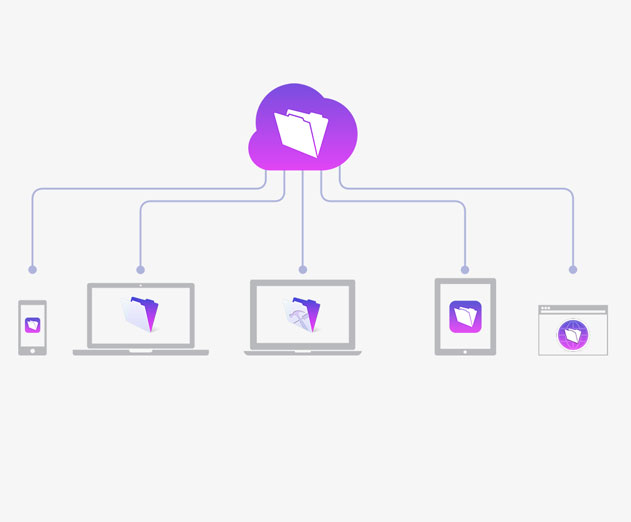 You can now build and run apps in FileMaker Cloud
Monday, October 03, 2016 by Richard Harris

FileMaker, Inc. has released its cloud-based platform for managing and running custom apps, FileMaker Cloud. The offering provides the simplicity, performance and reliability of the FileMaker Platform without having to spend time and resources deploying and maintaining a server.FileMaker enables businesses, both small and large, to quickly and easily deploy custom mobil...
---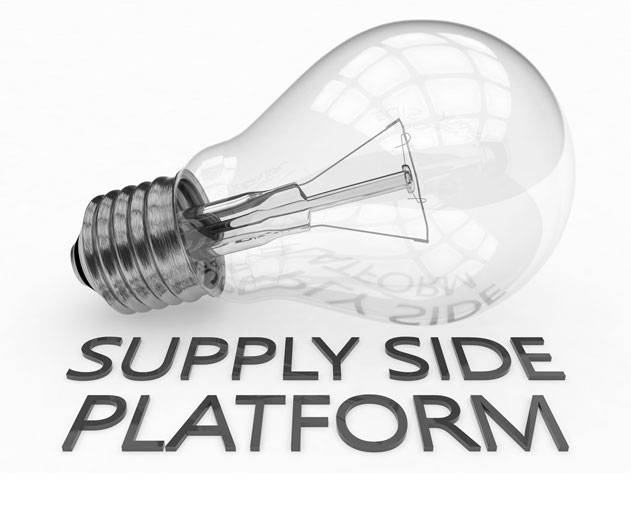 SSPs are NOT dead
Wednesday, September 28, 2016 by Richard Harris

In light of many folks in the industry considering SSP's to be extinct, Andrew Gerhart, COO of AerServ, a mobile-first video mediation platform believes that a full service SSP can offer additional services such as viewability measurement, fraud and ad quality measurement. He contends that many individuals focus on irrational negatives, and ignore the positives SSP's br...
---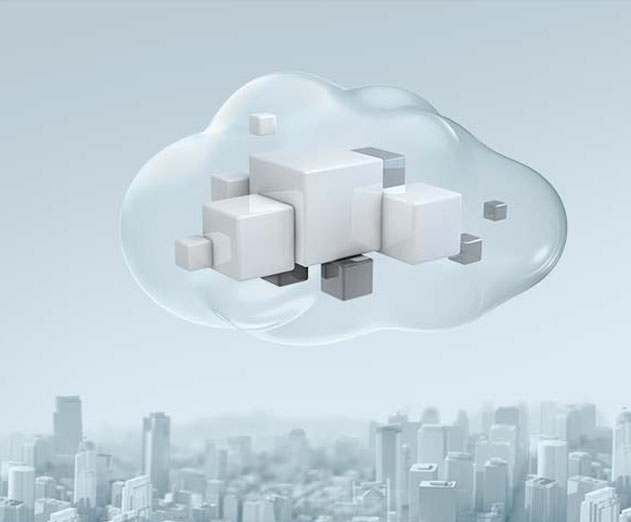 Oracle Launches Project Visual Code to Empower Citizen Developers
Friday, September 23, 2016 by Richard Harris

Oracle unveils Project Visual Code, a cloud-based platform for low-code application development. Using the platform, customers can now quickly and easily build and publish personalized, stand-alone applications or extend existing applications by using a visual interface that requires very little code. Features include:Builder: A visual tool for creating and hosting...
---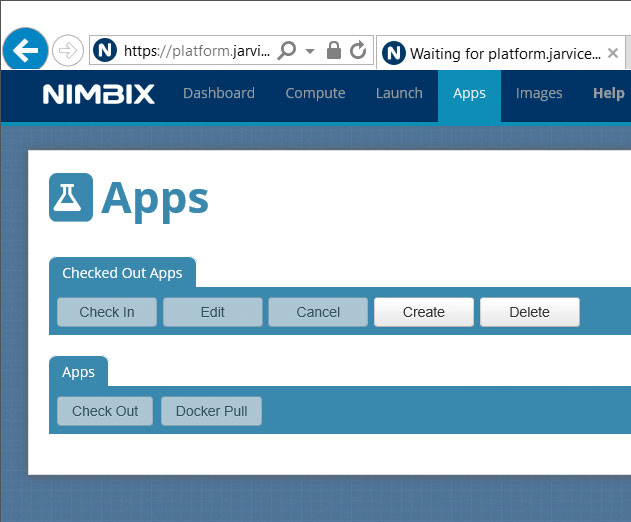 Nimbix Adds Docker Integration to JARVICE Platform
Friday, September 23, 2016 by Ron Beaman

Nimbix just announced a new capability, PushToCompute, a method for rapid cloud deployment and monetization of containerized compute intensive applications. This capability is built into the JARVICE platform which powers the Nimbix Cloud.Through the added feature on the JARVICE platform, developers are able to import the latest version of their application int...
---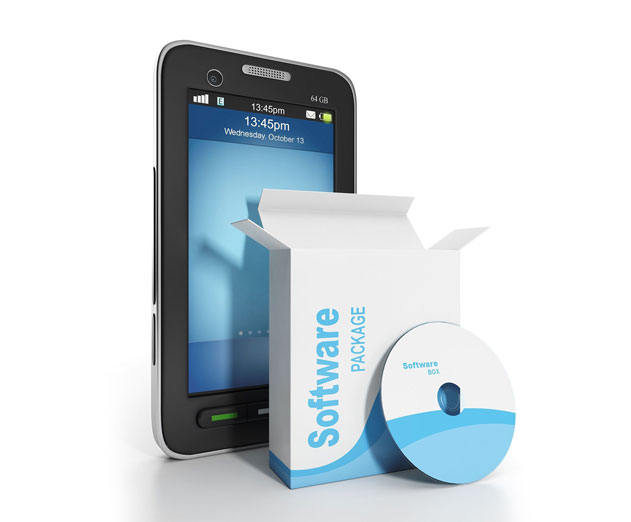 Flexera Says Seismic Changes Coming For App and Software Licensing
Wednesday, September 21, 2016 by Richard Harris

Today's software licensing landscape is rapidly evolving. In the last 18-24 months alone, 56 percent of developers have changed their licensing and pricing models. Why? Because they need to generate more revenue, respond to competitive dynamics and improve customer relations. We recently sat down with Eric Free from Flexera Software to talk about the changes happening t...
---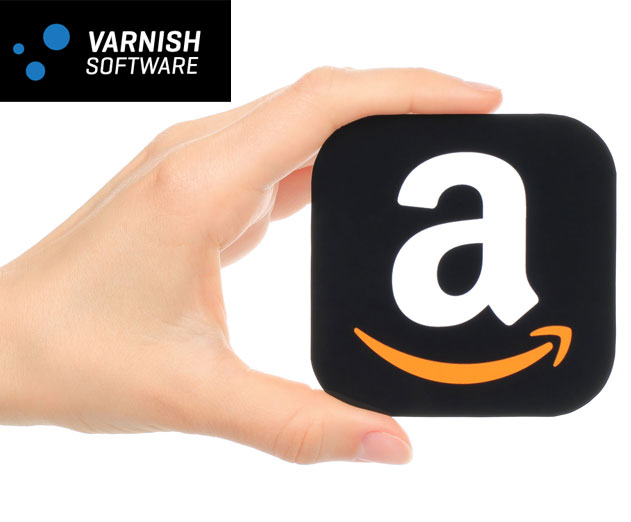 Varnish Software Introduces Varnish Plus Cloud on the AWS Marketplace
Tuesday, September 20, 2016 by Michael Haynes

Varnish Software has released Varnish Plus Cloud, a full version of the Varnish Plus software suite that can be accessed via the AWS (Amazon Web Services) Marketplace. Developed specifically for small to medium-sized companies that wish to forgo the hardware expense required to deploy Varnish Plus on site, Varnish Plus Cloud delivers secure, high-powered and scalable in...
---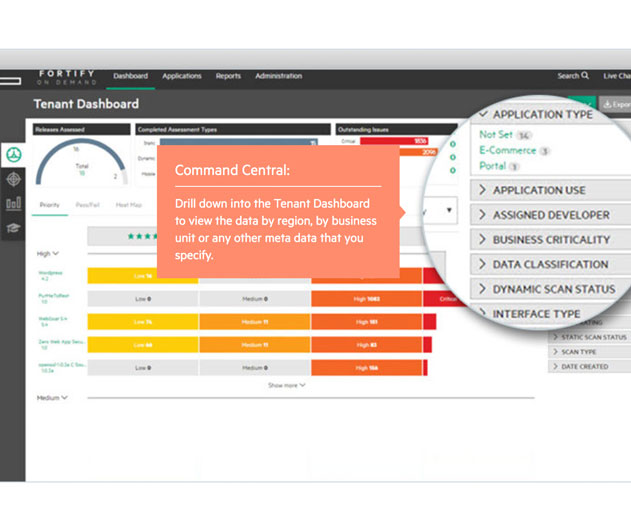 Hewlett Packard Enterprise Introduces New Application Security Solutions
Monday, September 19, 2016 by Richard Harris

Hewlett Packard Enterprise (HPE) has introduced the HPE Fortify Ecosystem and Fortify on Demand (FoD) continuous application monitoring service. The online marketplace and service are designed to help organizations create secure applications by naturally integrating security testing processes and resources throughout the fast-paced software development lifecycle (SDLC)....
---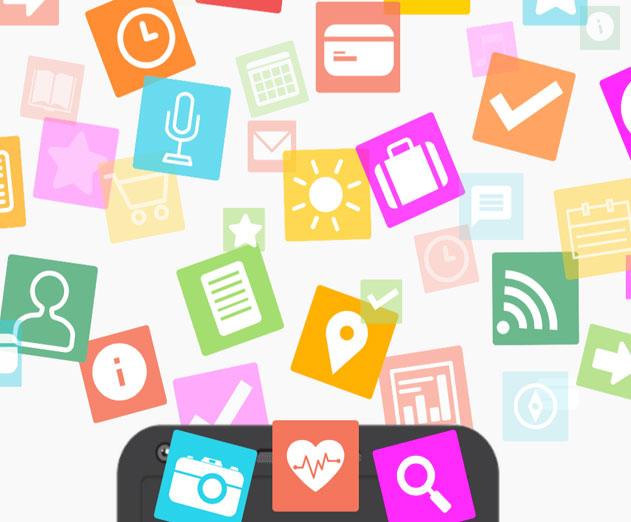 Partnership Between Developers, Publishers and Platforms Is Key Says New Report
Monday, September 12, 2016 by Richard Harris

The Application Developers Alliance has released the result of a global survey of mobile app developers and publishers: Competition in the Mobile App Ecosystem. The report shows a healthy mobile app market and an industry that is concerned about being misrepresented and sees unnecessary intervention from external authorities.In the context of the European Commission's o...
---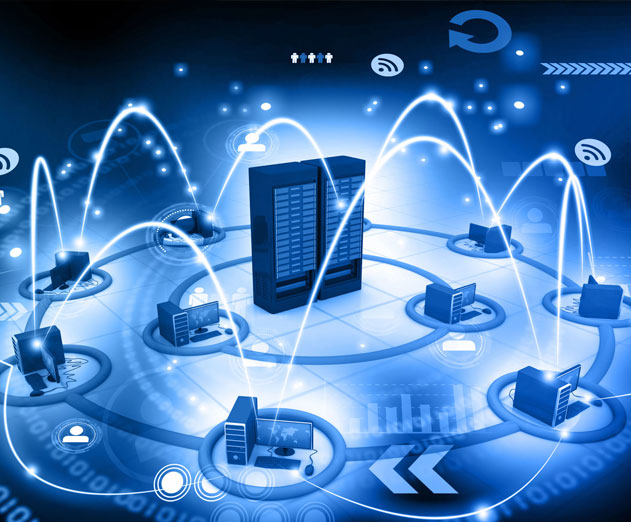 How Software Defined Networking Is Changing App Development
Thursday, September 08, 2016 by Richard Harris

Midokura is a global software innovator in network virtualization founded in 2010. The co-founders began their careers building distributed systems for the world's preeminent e-commerce website: Amazon.com. Recognizing that companies around the world faced similar challenges and needed networking infrastructure not found in conventional networking, they applied th...
---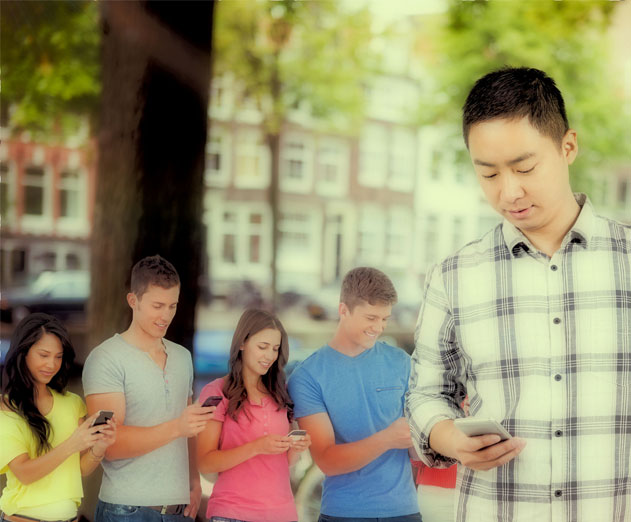 BYOD nightmare: Pokemon Go
Wednesday, September 07, 2016 by Mike Cobb

Pokémon Go, the smartphone game that became an overnight worldwide sensation, may be more than the latest technology must-have. The cute augmented reality app could actually provide cybercriminals an entry point to your business and personal files.Company security directors were already wringing their hands over employees who mix their work and private information on th...
---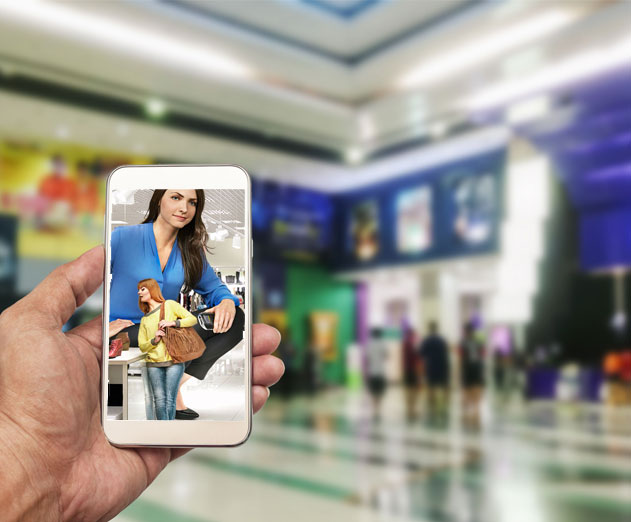 Discussing Android OS in the Enterprise With Zebra Technologies
Tuesday, September 06, 2016 by Richard Harris

We recently spoke with Bruce Willins, engineering fellow at Zebra Technologies, to discuss the versatility and power of the Android OS and how it's used at an enterprise level in retail, manufacturing, supply chain and more. ADM: Who is Zebra Technologies and what does the company do? Willins: At Zebra, we make businesses as smart and connected...
---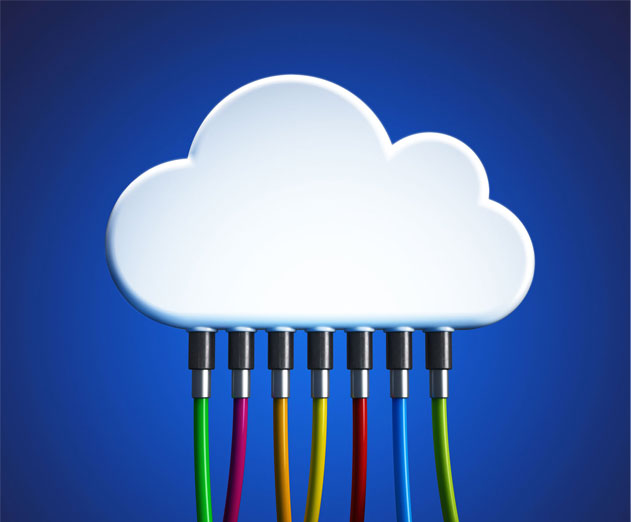 Microsoft Azure Marketplace Gets In-Memory Computing Image From Hazelcast
Tuesday, August 30, 2016 by Stuart Parkerson

Hazelcast has released the open source version of Hazelcast 3.6.3 as an image in the Microsoft Azure Marketplace to allow Microsoft Azure customers to run and provision Hazelcast for in-memory computing. Hazelcast provides an in-memory data layer that scales elastically with demand. Cloud developers can drop Hazelcast into their applic...
---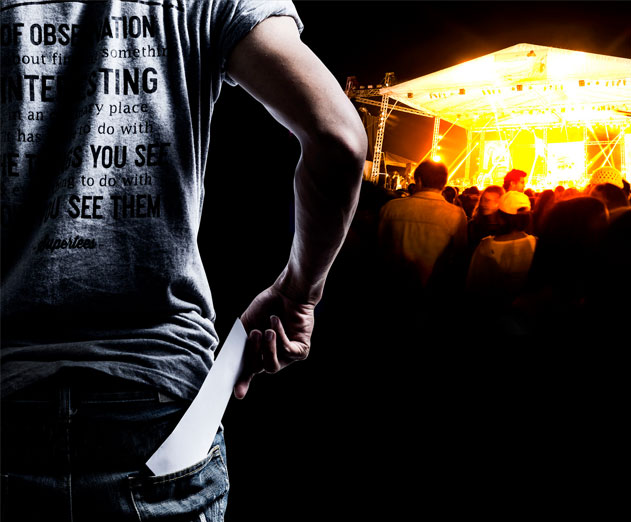 NFL Ticket Data Report and TicketIQ App Launch
Thursday, August 25, 2016 by Richard Harris

When mobile application TiqIQ was founded six years ago, it began collecting data from 500,000 historical events, 100,000 active events and over one million ticket buyers every month. All this with one goal in mind: to create true transparency in the ticket-buying marketplace. This idea of a transparent marketplace comes to reality as TiqIQ relaunches into TicketIQ, unv...
---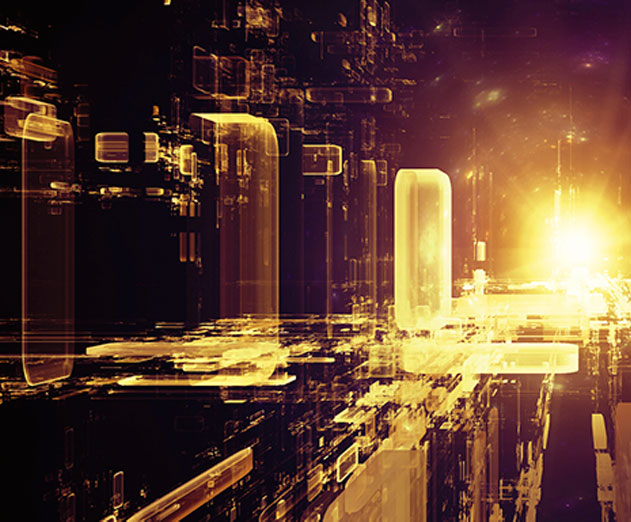 Hazelcast Releases Updates to Its Open Source In-Memory Computing Platform
Wednesday, August 24, 2016 by Stuart Parkerson

Hazelcast has released the latest version of its Hazelcast open source in-memory data grid which the company says is 30% faster than previous versions and is the first fully modularized version of Hazelcast. The Hazelcast operational in-memory computing platform helps companies manage their data and distribute processing using in-memory storage and parallel execution fo...
---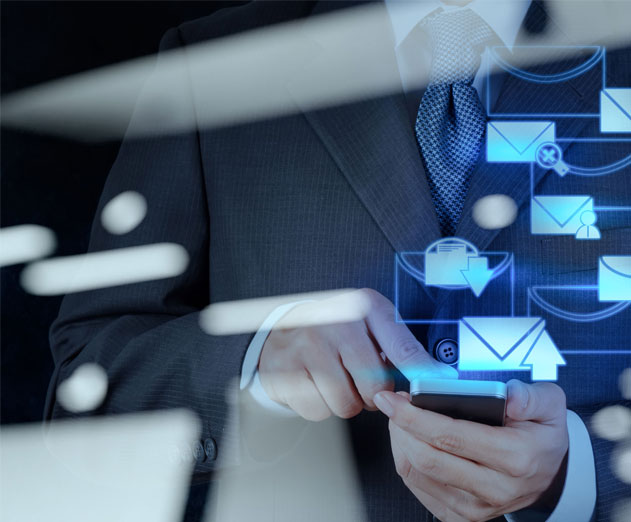 Flowroute Releases New SMS Messaging Capabilities Offered Through a Single API
Wednesday, August 17, 2016 by Stuart Parkerson

Flowroute has released a new platform to help developers offer carrier-grade messaging capabilities within their applications and services. The new SMS capabilities enable developers to simplify the integration of text messaging into their offerings. By unifying calling and messaging on a single phone number, through one provider with a single API, companies are ab...
---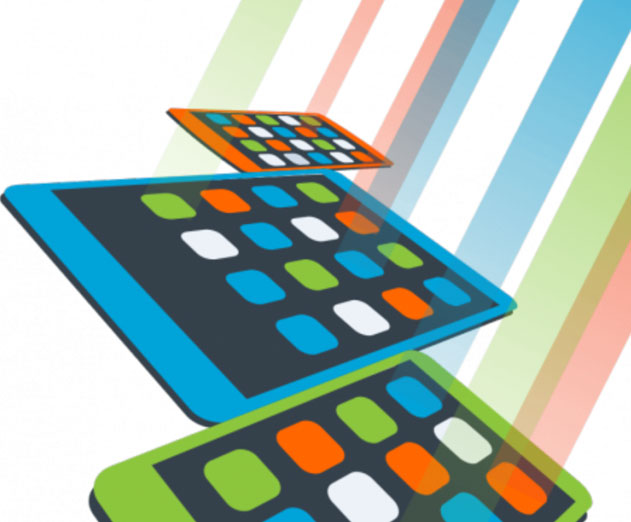 Kony MobileFabric Now Offers Enhanced Support for Apps on AWS
Monday, August 15, 2016 by Richard Harris

Kony has announced enhanced support for applications running on Amazon Web Services (AWS) and updates to its offerings in AWS Marketplace. The announcement includes new support for AWS Mobile and IoT offerings that make it easier and faster for mobile app developers using Kony MobileFabric to develop, build and deploy apps on the AWS Cloud.Kony MobileFabric 7 provides a...
---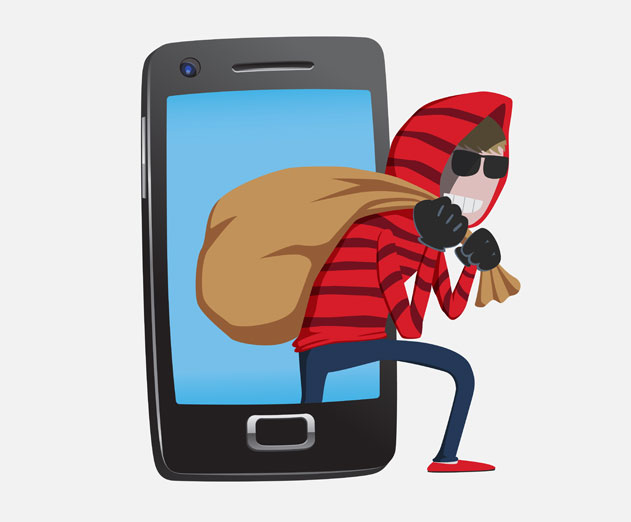 MobFox to Start Using Pixalate Blacklists to Help Mobile Advertisers Against Fraud
Thursday, August 11, 2016 by Richard Harris

MobFox has announced that it will start using Pixalate's IP/User Agent Blacklists to measure fraud type and volume to optimize away from fraudulent traffic. The new IAB-approved Advertising Fraud Protection addition to the MobFox mobile advertising platform will help decrease the chances of ineffective ad spending for mobile and programmatic advertisers using the platfo...
---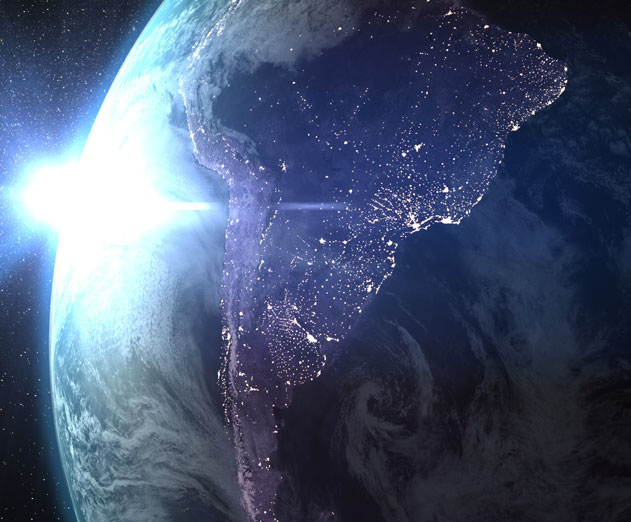 Latin American App Users Up for Grabs by Android Developers and Hardware Makers
Friday, August 05, 2016 by Richard Harris

Editors note: Contributed by Chris Klotzbach, Director at Flurry from Yahoo and Lali Kesiraju, Marketing and Analytics Manager With the 2016 Rio Olympics starting today, we decided to take a look at smartphone and app growth in Latin America. Though the region has been slower to adopt mobile apps in years past, largely a result of limited high-speed data connectivi...
---
Hired.com Dives Into The United Kingdom Tech Sector After Brexit
Wednesday, August 03, 2016 by Richard Harris

Hired.com, a platform that connects companies with top IT talent, has recently published the "Mind the Gap" report that takes a deep dive into the United Kingdom tech sector to identify the digital skills that companies are demanding to help their businesses grow. The report also analyzes how issues such as Brexit, the uncertainty around freedom of movement, and the gro...
---
CTIA Super Mobility 2016 Dives Deep Into Connectivity and IoT
Tuesday, August 02, 2016 by Richard Harris

CTIA Super Mobility 2016 will offer an in-depth focus on the vertical markets that comprise the connected life for business, home, networks, retail, health, auto, media and money. The event will be held September 7 - 9, 2016 at the Sands Expo & Convention Center in Las Vegas, Nevada.The event includes exhibits, keynotes and interactive smart experiences that demonst...
---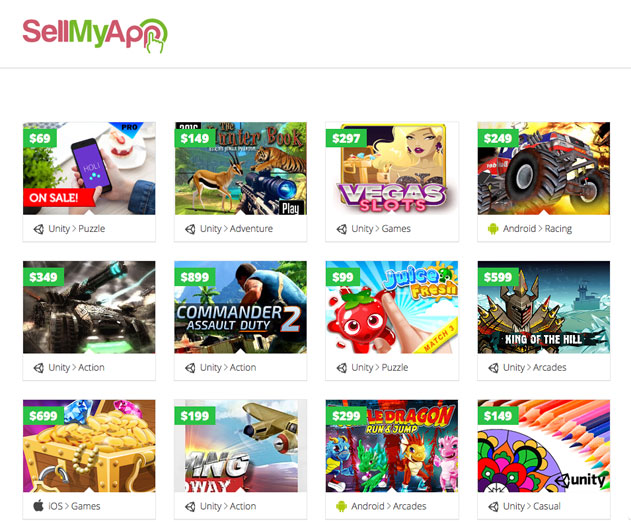 A Deep Dive Into the Sell My App Marketplace for Developers
Thursday, July 14, 2016 by Richard Harris

We recently sat down with Stav Zilbershtein to talk about the developer app marketplace SellMyApp.com to discuss what it does, and how it can help developers earn more from their code.Stav Zilbershtein is a passionate internet entrepreneur. Coming from vast experience in Internet marketing and SEO he created Sell My App as a powerful exchange point for mobile ...
---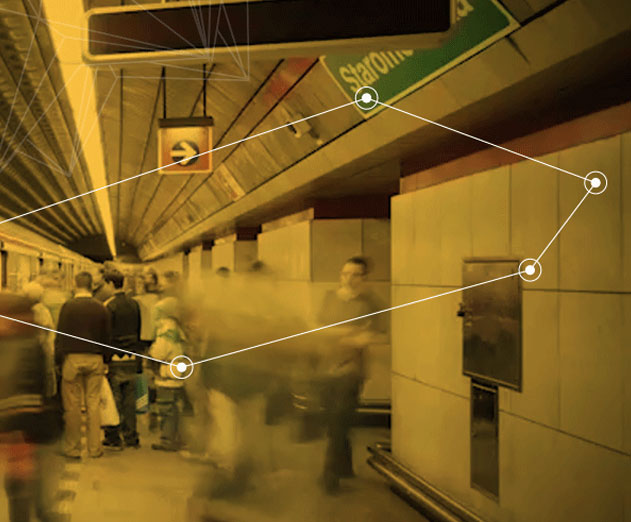 Axway's Secure Email and File Sharing Solution Now Available on Microsoft Azure Marketplace
Monday, July 11, 2016 by Stuart Parkerson

Axway has announced that its secure email and file sharing solution, Axway MailGate Secure Collaboration (SC), is now available on the Microsoft Azure Marketplace providing the ability to control cloud-based, hybrid, or on-premises email and file-sharing. The content management capability of Axway MailGate SC allows high-security access to critical data v...
---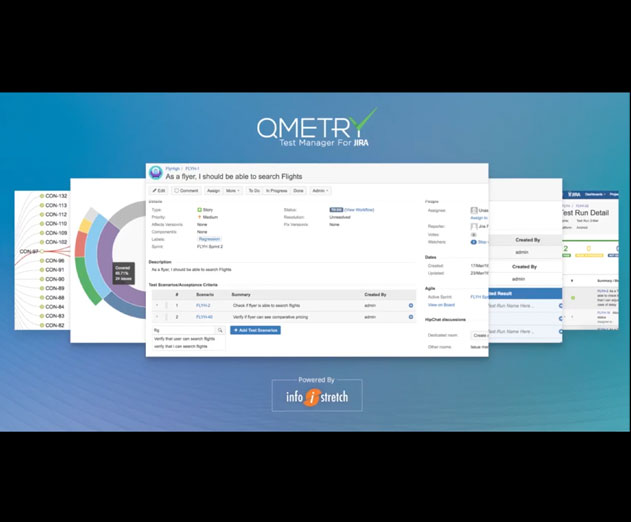 Infostretch Releases QMetry Test Manager for JIRA on Atlassian Marketplace for Agile Testing
Saturday, July 09, 2016 by Richard Harris

Infostretch has released QMetry Test Manager for JIRA on the Atlassian Marketplace offering a new solution that comes pre-integrated with the Atlassian JIRA Software development tool used by Agile teams. As an add-on for JIRA Software, QMetry Test Manager for JIRA adds Agile test management capability to the JIRA environment.The platform offers the following:-...
---