in app purchase news search results
Developer news items we found relating to in app purchase
70 results
---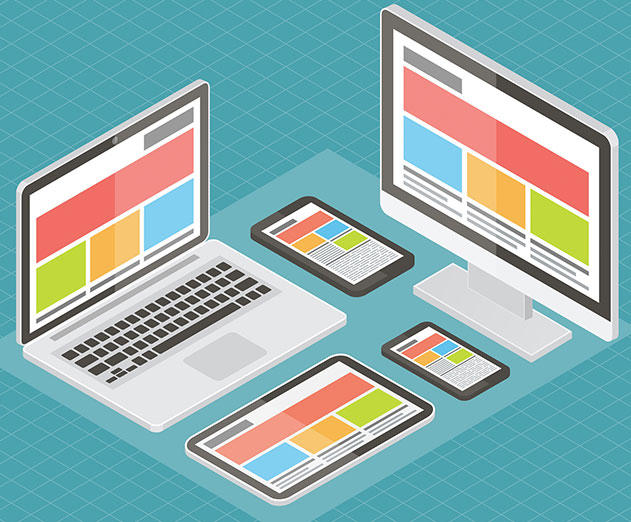 The shifting power dynamics of news on the Web
Monday, December 11, 2017 by Andrew Betts

Over the last several years, control of news on the web has drastically shifted. Social networks and search are increasingly how we find content, and our old loyalties to our favorite publications are giving way to consumption of content from varied and ever changing sources. Large, respectable publishers are still vital to a healthy news industry and indeed a healthy d... Read More
---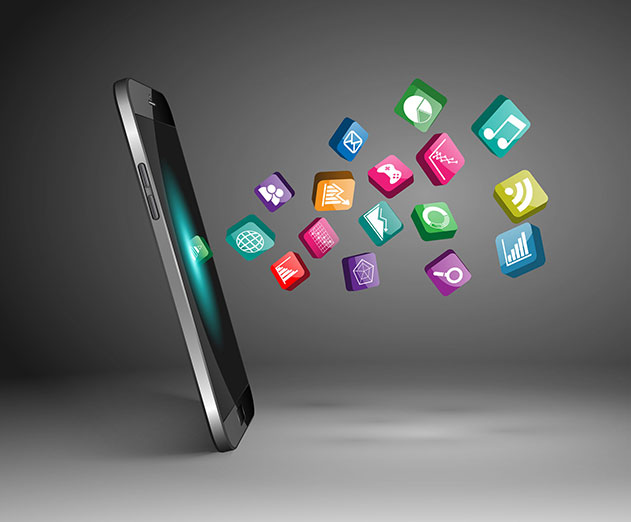 Making in-app purchase whales is more expensive than you think
Friday, December 01, 2017 by Xavier Cramer

Not so long ago, businesses would drive traffic to websites without any concept of what people did once they got there. This traffic could be paid for on a cost-per-click basis and it was relatively cheap. Then we clued into the fact it was possible to track what visitors actually did on websites and equate that in terms of value to the business. The real value of websi... Read More
---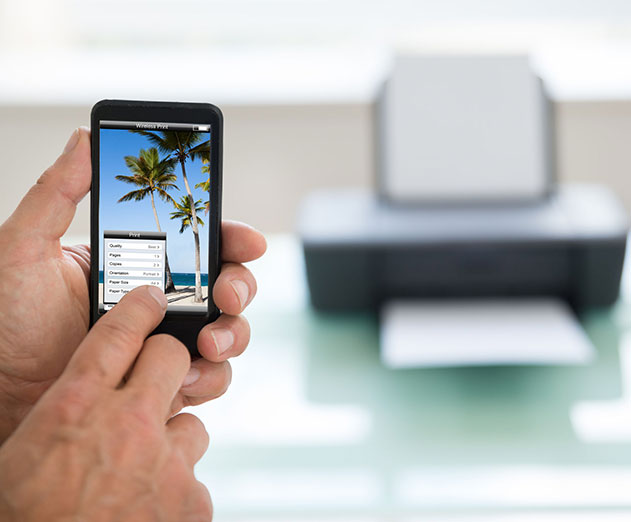 The mobile printing six best practices for developers
Monday, August 14, 2017 by Patrick Chen

When creating apps, a developer works hard to ensure optimal functionality and a great user experience - so it's critical that an app is truly the best it can be for its audience. These days, ensuring functionality and engagement means adding mobile print to an app. Mobile printing is an unmet need in many apps: According to an InfoTrends study, 95 percent of consumers ... Read More
---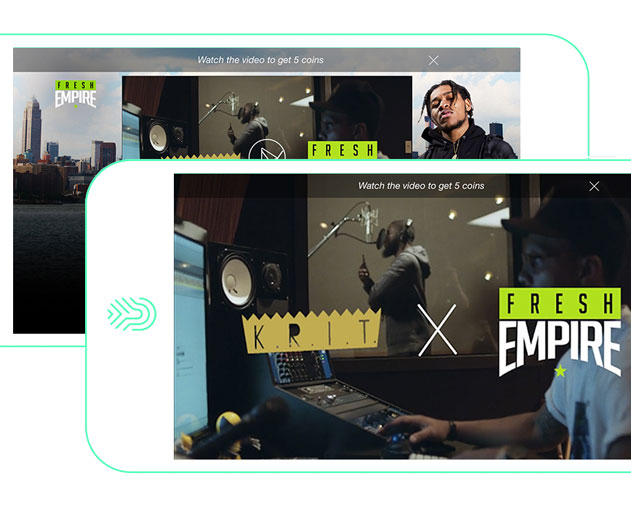 Mobile rewarded ads help increase IAP spends shows study
Tuesday, August 01, 2017 by Richard Harris

Rewarded videos inside games and apps can be a double edge sword. Give "something" to a user for watching a video is a gamble because it's hard to decipher how users will react. It's an obvious thought to wonder if rewarded ads take revenue away from In-App Purchases (IAPs). But new data out today from Tapjoy shows that rewarded ads actually help increase IAP ... Read More
---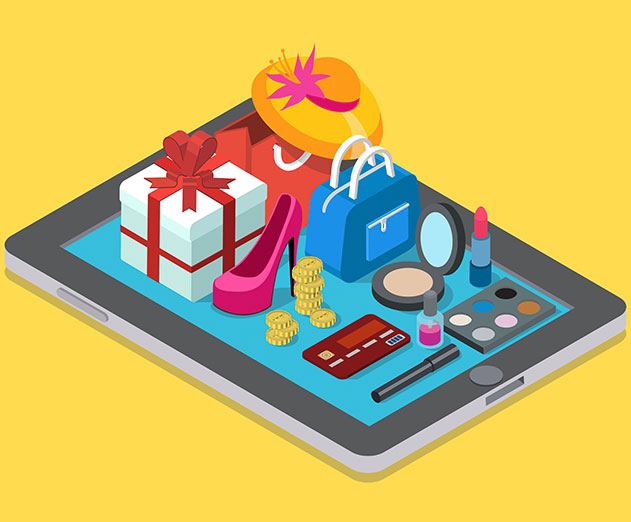 The best month to acquire users is in September finds new report
Wednesday, June 21, 2017 by Christian Hargrave

Liftoff, a mobile app marketing and retargeting company, has released a new report providing surprising insight into behaviors and trends in the rapidly growing world of mobile shopping. The data reveals the best month to acquire users is in September, ahead of the holiday shopping frenzy, and also examines geographical differences in mobile user engagement between Nort... Read More
---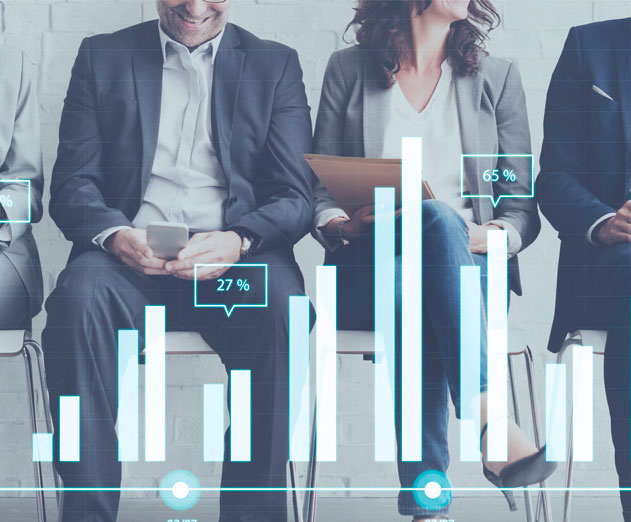 How to increase app revenue by using analytics
Wednesday, March 01, 2017 by Richard Harris

Editors note: Guest submission by Mark Rosner, CRO of AppLovinYou wouldn't create a website without at least one line of code for Google Analytics. So why would you create an app without it? Analytics might seem like an obvious element to incorporate into app development, but I'm still shocked that I regularly meet developers who don't use analytics at all, or bare... Read More
---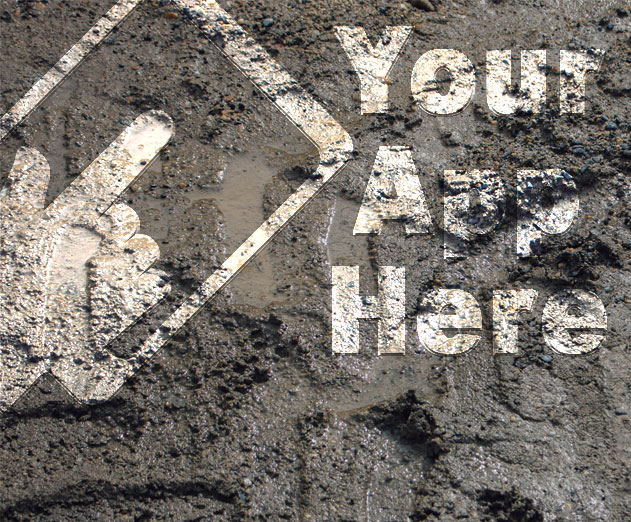 Overcoming the app marketing sticking point
Monday, February 06, 2017 by Richard Harris

Driving installs is undoubtedly an important metric for any company to track. However success goes beyond just the download. In fact, more than two-thirds of users delete an app within one week of downloading it. Because of this, app developers are tasked with keeping users loyal and engaged over the long-term, which is not guaranteed by the single action of an install.... Read More
---
Report finds American gamers more likely to buy in-app purchases than anyone
Thursday, January 12, 2017 by Richard Harris

New Liftoff report says that gamers in America are more likely to make in-app purchases than anywhere else, including EMEA and APAC users.The new report analyzed millions of post-install events within gaming apps to uncover some surprising data around mobile gamer engagement across gender, geography, seasons and sub-category of game.Here's a highlight of some ... Read More
---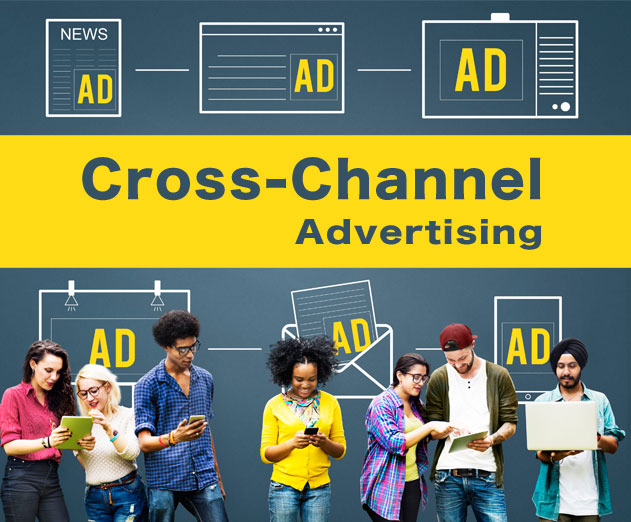 Cross channel game advertising and the holistic approach
Thursday, December 01, 2016 by Richard Harris

Surprisingly for a mobile-centric world and an industry dominated by mobile games, game marketers are still spending a hefty amount of marketing dollars on television ads. TV isn't dead yet, but 'cord-cutting' is a phenomenon among the millennial generation that can't be denied. For those still tuned in to TV programming, their attention is increasingly divided bet... Read More
---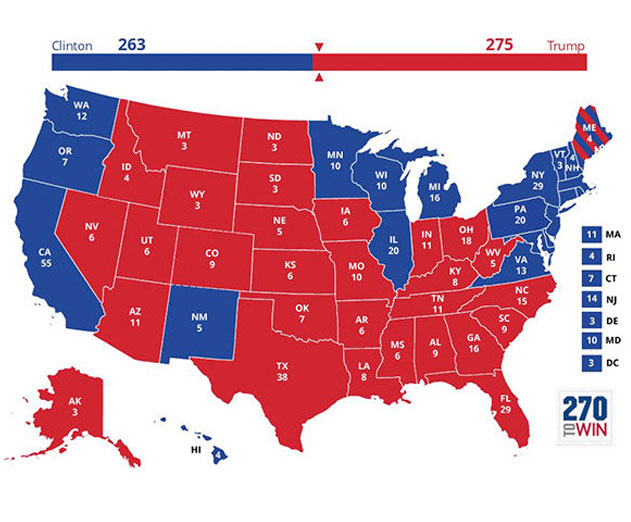 You will pay 22 percent more to acquire users in swing states right now
Wednesday, November 02, 2016 by Richard Harris

Liftoff just released new benchmarks examining the mobile behaviors of Republicans and Democrats by state. The data highlights the key differences in mobile marketing trends across red (Democratic-leaning), blue (Republican-leaning) and swing states (those with support for both parties) to underline the mobile divide between parties. Most notably, the data indicate... Read More
---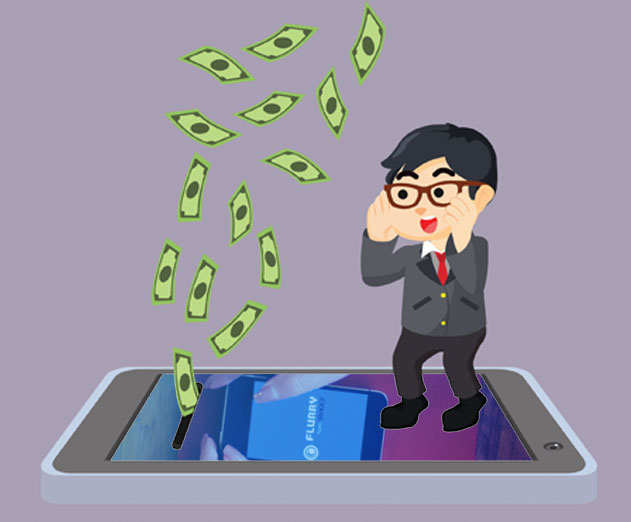 Yahoo Mobile Developer Suite adds two new key ingredients
Thursday, October 27, 2016 by Richard Harris

Flurry Analytics has announced the availability of two advancements to the Yahoo Mobile Developer Suite, Crash Analytics 2.0 and Revenue Analytics.Crash Analytics provides developers information about application crashes, exceptions and errors log, all in real time. This functionality is vital for determining the root cause of any issues quickly, while keeping apps runn... Read More
---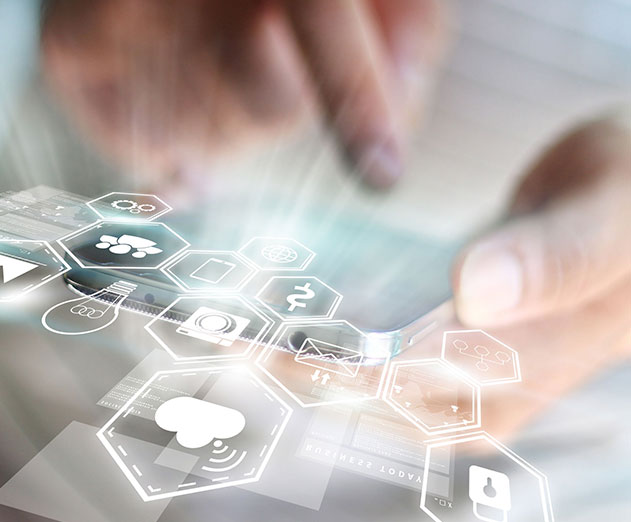 From installs to value: three trends in the age of app marketing
Thursday, October 20, 2016 by Brendon Kraham

Mobile apps are ubiquitous. We live in a world where there are over four million apps to choose from and where attention spans are shorter than ever before. As a result, it is becoming increasingly more important for marketers to understand the critical moments of engagement that are happening in the palms of users' hands.Over the past decade, app developers banked on t... Read More
---
Help for app marketers during the coming holiday rush in the app store
Friday, October 14, 2016 by Richard Harris

AppsFlyer has released their study, App Marketing Best Practices for the 2016 Holiday Season, to guide app marketers' strategies to win the holiday rush. The study focuses on two key app categories: shopping and gaming, and highlights the differences in behaviors between iOS and Android users. The data to inform the study was pulled from 50 million app installs in the U... Read More
---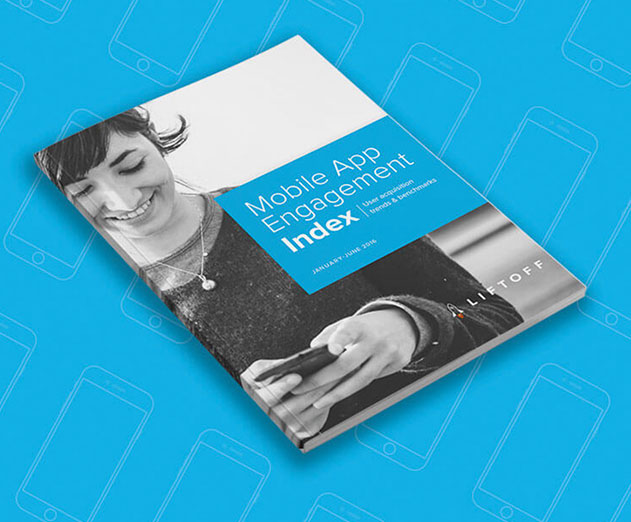 Shopping apps that target women will see better profits says new report
Wednesday, October 12, 2016 by Richard Harris

Liftoff has released its annual Mobile App Engagement Index, highlighting trends in how consumers engage with apps and mobile marketers acquire new users. The report highlights gender differences in mobile shopping and gaming in-app purchase behavior, plus other general findings such as seasonality trends. The major takeaway from the data in Liftoff's App Engagement Ind... Read More
---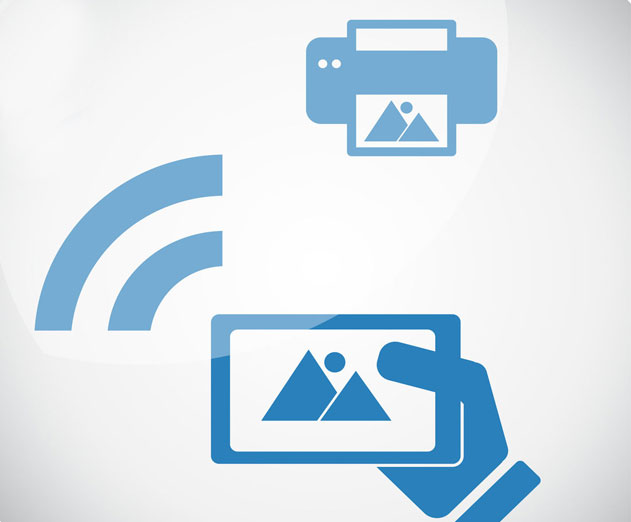 In-App Print Capabilities: What it Means and Why It Matters
Friday, September 23, 2016 by Steve Kim

The realm of mobile development has come a long way, and it's only getting better – just ask Gordon Moore.Moore, one of the founders of Intel Corporation, came up with an eponymous rule of thumb in 1965 called Moore's Law. App developers are all familiar with this simple rule – if not by name, then by understanding; its basic tenet has driven the computer industry for 5... Read More
---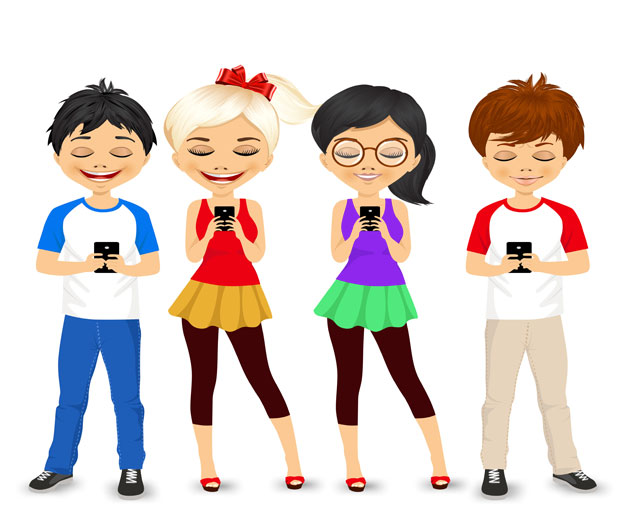 Six Steps to Increased App User Engagement
Thursday, February 25, 2016 by Anton Tyrberg

Driving and increasing app user engagement is a challenge for every app developer, but there's a fine line between bombarding users with ads and messages and providing them what they need, when they want it. Mobile device proliferation in the past several years puts the smartphone at the center of the technology universe. For many, smartphones are the go-to device ... Read More
---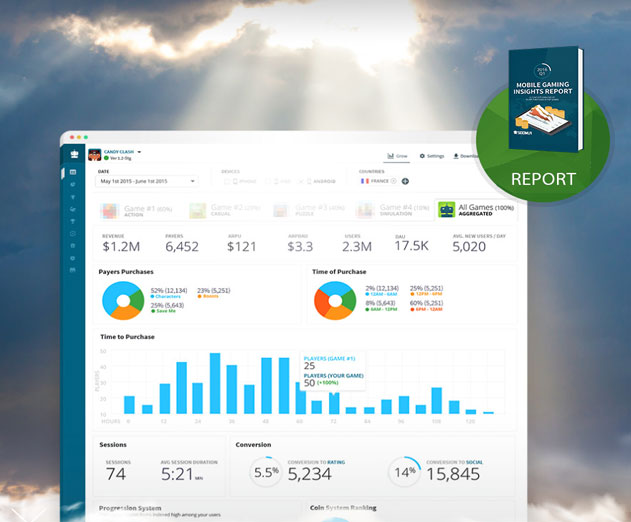 New Report Highlights the Monetization Value of Repeat Mobile Game Users
Tuesday, February 16, 2016 by Stuart Parkerson

In its Q1 2016 Mobile Gaming Insights research SOOMLA is reporting that game users who completed an in-app purchase in one game are six times more likely to pay in another game, compared to users who haven't made a purchase. Also those users who paid $25 or more in one game are 40% more likely to pay in a second game.The research is derived from game play from over 20 m... Read More
---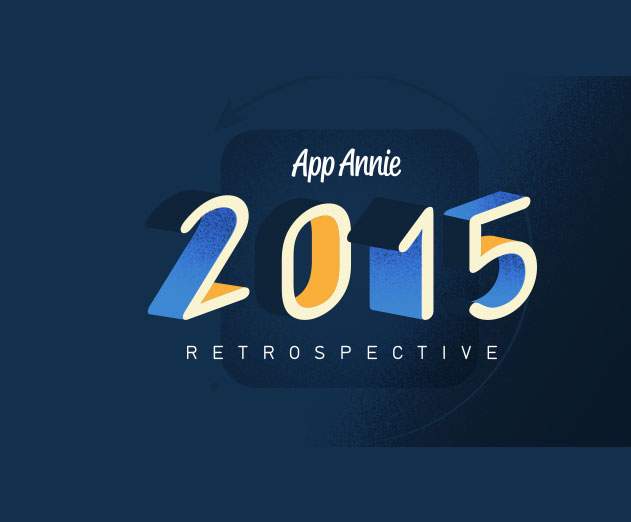 A Recap on the Highlights for App Monetization for 2015
Thursday, January 21, 2016 by Richard Harris

2015 saw the app markets continue to grown, driven by the two top players, Apple's iOS and Google Play. App Annie has just published its annual review of the top app marketing and app monetization trends for 2015.The report shows that, when considering the two top app stores, iOS saw significant increases in worldwide revenue from gains in China, the United States and J... Read More
---
Mobile Advertising Predictions for 2016
Wednesday, January 06, 2016 by Stuart Parkerson

We recently hosted a Q&A with members from Fiksu's executive team who offered their predictions on mobile advertising for 2016. Included in the Q&A were Fiksu's Tom Caputo, Chief Product Officer; Benjamin Hansz, VP of Client Management; Claire Oliverson, Director of Product Marketing; Craig Palli, CSO; Pat Eichmann, Senior Director of Sales West; and Tom Cumming... Read More
---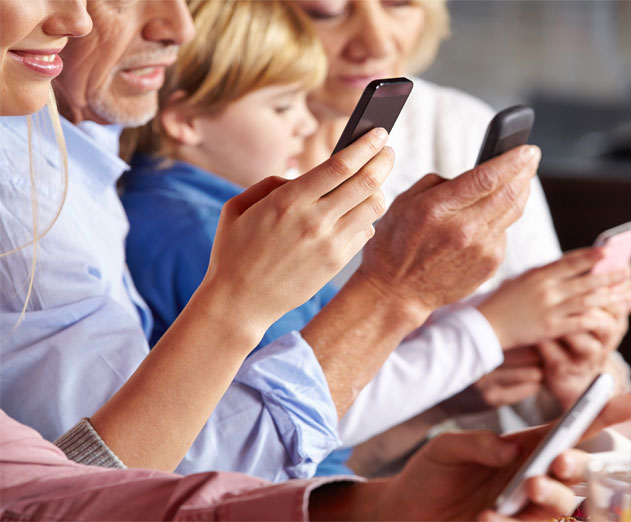 Windows Dev Center Rolls Out New Age Rating Process and Other Updates
Wednesday, December 02, 2015 by Richard Harris

The Windows Dev Team is rolling out several updates for how developers work within the Windows Dev Center including a new age rating system, new app promotion and monetization opportunities and updates to the Windows developer agreementNew Simplified Age Rating ProcessIn December Microsoft will begin the rollout of a new process to simplify obtaining age ratings for app... Read More
---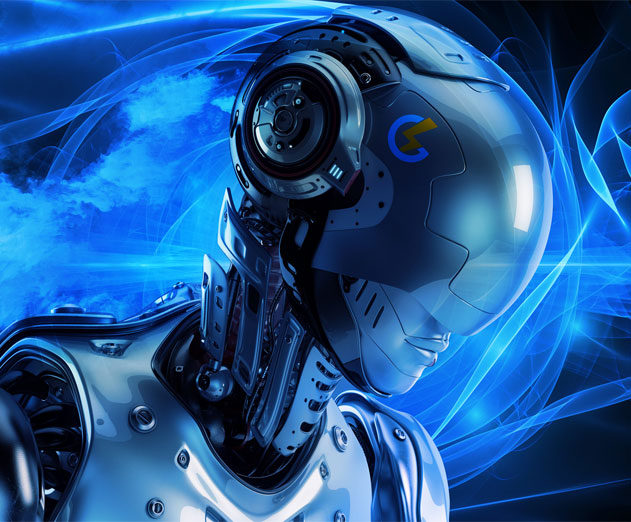 Marmalade Offers New Backend-as-a-Service for Cross Platform Game Developers
Tuesday, October 20, 2015 by Stuart Parkerson

Marmalade is now offering Marmalade Game Services offering a new backend service powered by GameSparks, a cross platform Backend-as-a-Service (BaaS) provider for games. Through the GameSparks platform and integration via their C++ SDK, Marmalade Game Services allows developers to build the server-side features of their game, offering the ability to connec... Read More
---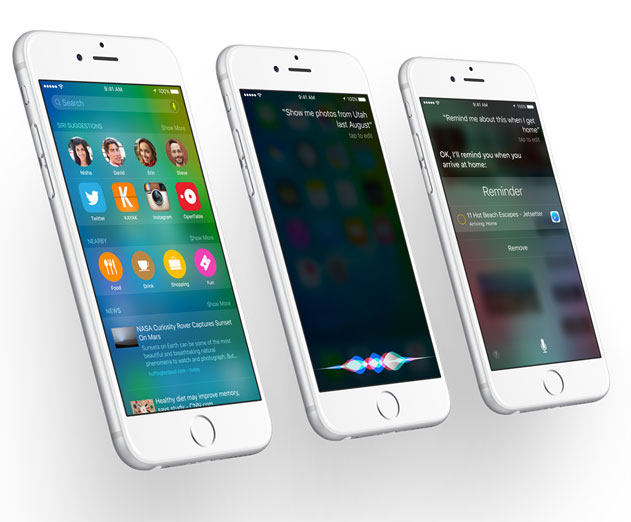 5 Things for Developers to Know About iOS 9
Tuesday, September 08, 2015 by Basil Shikin

With the release of iOS 9 just around the corner, it's crucial that app developers be proactive about what the release means for security, understand what will now be possible in terms of app thinning, and make the most of other improvements that will enhance user experience and/or increase user engagement. Here's what I think are the most important things about iO... Read More
---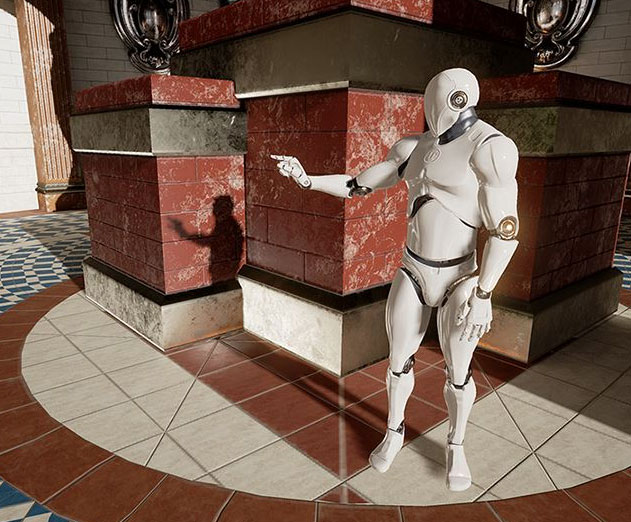 Unreal Engine 4.9 Release Offers Game Developers 129 Improvements
Tuesday, September 08, 2015 by Stuart Parkerson

Epic Games has released Unreal Engine 4.9 offering 129 improvements to its gaming engine which is designed to accelerate developers' productivity for creating high-quality games and applications, training simulations, 3D visualizations, digital films and animated entertainment. Improvements span across PC, mobile, console and VR.For mobile devices, new additions include... Read More
---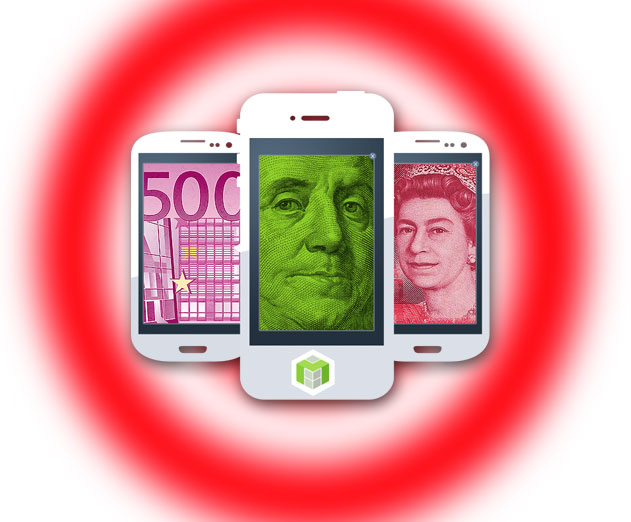 Targeting Your Way to Successful App User Acquisition
Tuesday, August 25, 2015 by Maggie Mesa

"Build it and they will come" just doesn't work when it comes to mobile applications. With 1.2 million apps available to download in the iTunes App Store, the competition is fierce. And to generate revenue via advertising, app developers must first drive users to download their apps. But when developers don't have multi-million dollar advertising budgets, a few bas... Read More
---
Windows and Windows Phone Store Trends for First Quarter 2015
Wednesday, April 22, 2015 by Richard Harris

Microsoft has released the latest Windows Store trends across categories, markets, and more for Q1 2015. Microsoft provides the quarterly analysis to help app developers understand general trends can help determine what types of apps to build or where to focus development efforts. Data from the Windows Store is presented alongside Windows Phone Stores.Windows and Window... Read More
---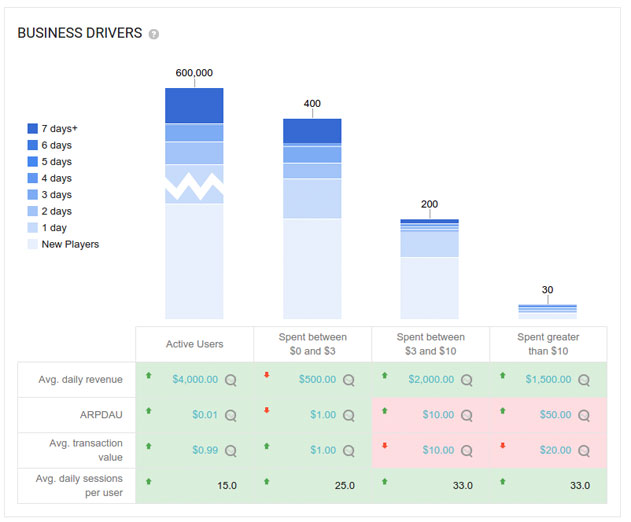 Play Games Player Analytics Are Now Live On The Google Play Developer Console
Wednesday, April 08, 2015 by Richard Harris

At the Game Developers Conference (GDC), Google announced its new Play Games Player Analytics service, a set of free reports to help developers manage their games business and understand in-game player behavior. Now the service has officially been released and is available through the Google Play Developer Console.Developers whose game is integrated with Google Play gam... Read More
---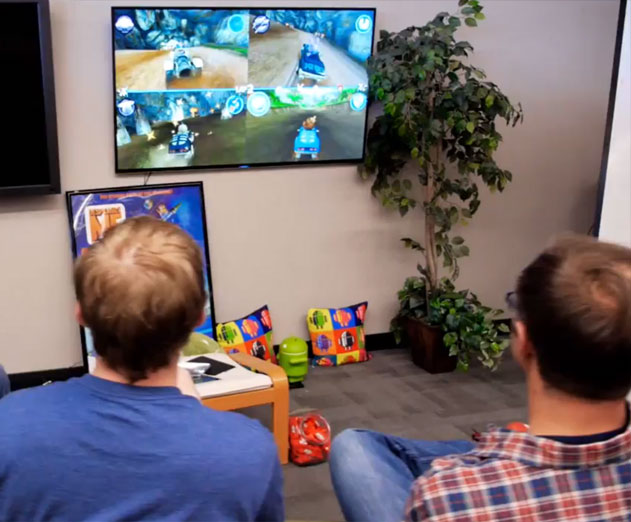 Google at GDC 2015 Launches New Tools for Android Development Monetization, Analytics and TV
Tuesday, March 03, 2015 by Stuart Parkerson

Google has introduced new tools and features for Android developers at its Developer Day during the Game Developers Conference. The new offerings include analytics for Google Play Games, new advertising options for AdMob and a Nearby Connections API for Android TV. Google has introduced Player Analytics, giving developers access to Android analytics repor... Read More
---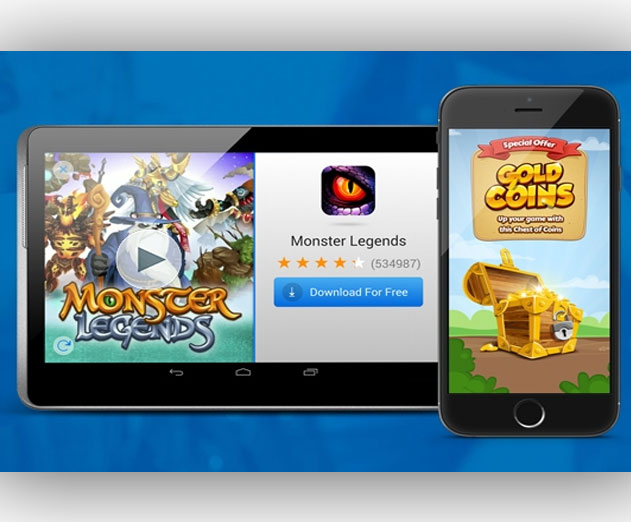 Fuse Powered Launches Monetization Engine for Mobile Gaming Developers
Tuesday, February 24, 2015 by Stuart Parkerson

Fuse Powered has launched a new player-centric monetization engine for mobile gaming that supports the entire player lifecycle, giving publishers the opportunity to monetize each install. The Fuse platform combines in-app purchases and ad monetization capabilities to deliver offers targeted to players based on in-game behavior.Fuse allows mobile game publishers to segme... Read More
---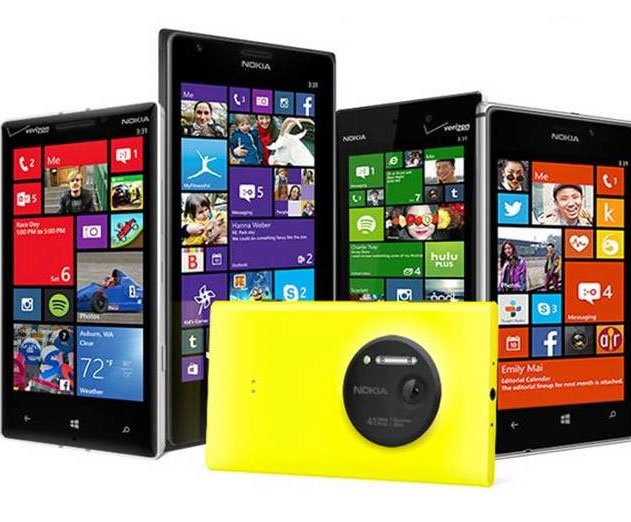 Reporting Changes to Windows Phone App Downloads and In App Products Reports
Tuesday, February 17, 2015 by Stuart Parkerson

The Windows Dev Center has announced that Windows Phone download and in-app purchase reports have been optimized to deliver information faster. The team released this change for Windows in December and is now are aligning these improvements to Windows Phone. App developers will now see transaction data no more than 2 days following the transaction itself and in man... Read More
---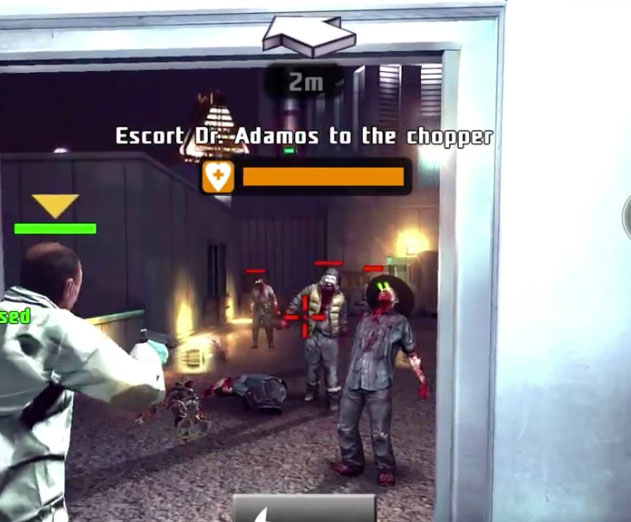 Unity Analytics Services in Beta for iOS and Android Game Developers
Saturday, January 24, 2015 by Richard Harris

Unity is releasing in beta its new game analytics services, Unity Analytics (formerly Playnomics). Unity Analytics gathers data from a Unity game and transfers that data to a cloud-based datastore. From there, Unity's segmentation technology processes and analyzes the data which is then delivered to the Unity Analytics Dashboard.The web-based dashboard allows developers... Read More
---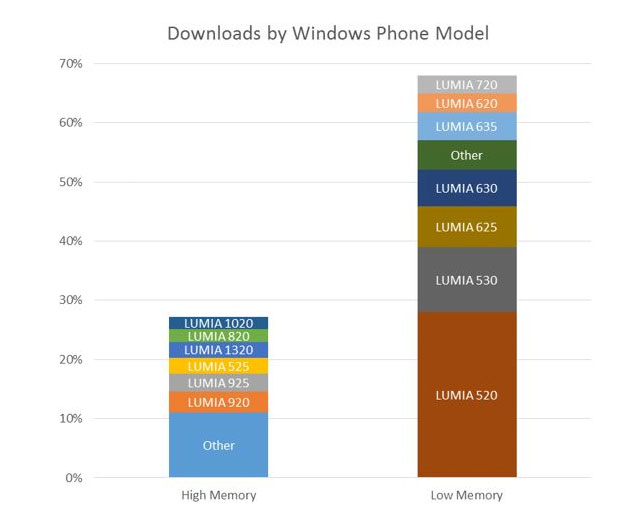 Windows App Store Announces Latest App Download and Monetization Trends
Saturday, December 27, 2014 by Stuart Parkerson

The Windows Development Team has released its latest report in a recurring series that provides details about recent Windows App Store trends across categories, markets, and more. Data from the Windows Store is included with Windows Phone Store, to provide information about apps regardless of the devices targeted.This latest update includes several new analyses includin... Read More
---
Playrific Introduces Playrific 2.0 B2B Mobile Publishing, Data and App Creation Platform
Monday, December 01, 2014 by Richard Harris

Playrific, publishers of popular kids' apps introduces Playrific 2.0, a new B2B mobile publishing, data and app creation platform today. The launch involves its patent-pending platform offering in which partner brands can access real-time COPPA-compliant intelligence to involve faster, fully targeted consumer communities. Playrific currently has been funded with $4... Read More
---
Think Users Don't Pay for Apps? Think Again, Over 40 percent Of SmartPhone Owners Have Paid Apps Report Finds
Thursday, September 25, 2014 by Richard Harris

It's generally accepted in the mobile app industry that consumers are now conditioned to downloading apps for free, there still are a number of smartphone users that have downloaded a paid app.A recent study by Branchfire, makers of the Folia and iAnnotate apps, was conducted in July on consumer attitudes towards the cost of apps. Respondents included over 2,0... Read More
---
App Previews Will Become More Important Than Screenshots In App Marketing For iOS
Thursday, September 18, 2014 by Richard Harris

iOS 8 is out and along with the plethora of changes for consumers there is a new level of commitment each app developer with an app published should consider. That is creating an App Preview for your app. Hint: These will become the staple of marketing an iOS app very soon.What exactly an "App Preview"? It's essentially a short video presenting a demo of your app to the... Read More
---
What Mobile Developers Need to Know About UK Free to Play Regulatory Focus
Thursday, September 04, 2014 by Luke Moulton

The online and app-based games industry has exploded in recent years. Many gaming companies have developed games which follow a free-to-play (F2P) format. The most common F2P model adopted is the freemium model.The growth of freemium games has undoubtedly entertained millions of gamers and has been a profitable route to market for many gaming companies. Consumer complai... Read More
---
New Marmalade 7.4 SDK Optimizes Cross Platform Development for Windows Phone 8.1 and iOS 8/Xcode 6
Wednesday, September 03, 2014 by Stuart Parkerson

Marmalade has launched the latest edition of its cross-platform app development tool with the release of Marmalade 7.4.The updated SDK includes a number of new features to assist developers in deploying their apps to a broad range of platforms. Marmalade uses a core C++ tool to give game developers the ability to publish native like performance for games in the app stor... Read More
---
Tapjoy Adds New Life Time Value(LTV) Platform with Purchase of 5Rocks
Wednesday, August 06, 2014 by Stuart Parkerson

Tapjoy, a mobile ad-tech and monetization platform, has announced it has purchased 5Rocks, a company that provides a platform for lifetime value (LTV) maximization, analytics and marketing automation.Tapjoy says the acquisition will allow it to offer a more complete mobile analytics, marketing automation and ad-based monetization solution for mobile freemium a... Read More
---
New Regulations to Protect Kids Is Driving Change In the Mobile App Industry
Wednesday, July 23, 2014 by Stuart Parkerson

The European Commission is reporting that Google has agreed to change the way it designates free apps. This is following what the Commission has said have been a large number of complaints in EU countries concerning in-app purchases in online games and in particular, inadvertent purchases by children.According to a recent EU commission announcement, "Google has dec... Read More
---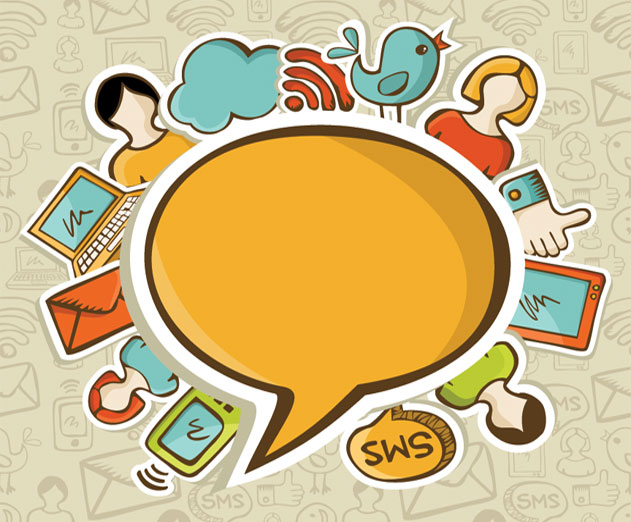 Why Mobile App Marketing Matters, And What You Can Do About It
Monday, July 21, 2014 by Stuart Parkerson

Your app's success is dependent on two really important things: analytics and marketing. Which means you need to be sure you are choosing the right tools to track user interactions, launch messaging campaigns, optimize acquisition spend, and dynamically optimize your marketing efforts based on detailed analytics. So, how do you choose the right platform to suit your nee... Read More
---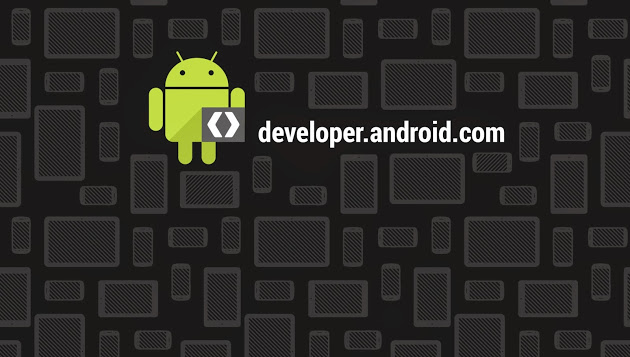 What's in the New Google Play Services 5.0 Announced at Google I/O
Thursday, June 26, 2014 by Richard Harris

At Google I/O a new version of Google Play services was revealed that brings new capabilities and the latest optimizations to devices across the Android ecosystem. Here is what Google says about the New Google Play Services 5.0:Services for Android wearables: Apps can more easily communicate and sync with code running on Android wearables through an automatically s... Read More
---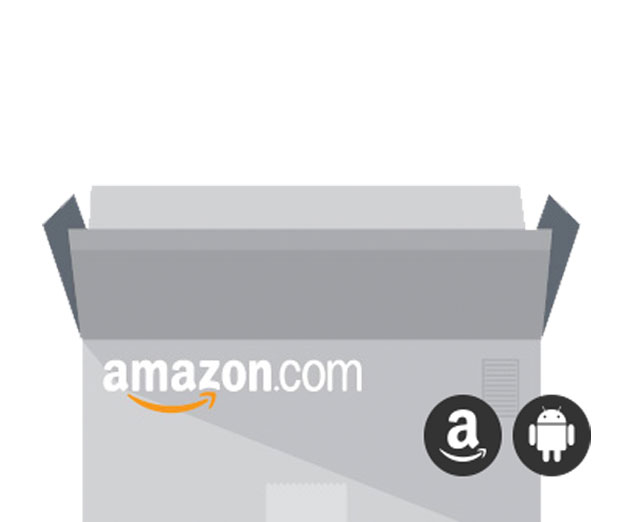 Amazon Working on Mobile Associates API for iOS App Developers: Looking for Beta Testers
Thursday, June 12, 2014 by Richard Harris

Amazon is exploring integration of the Mobile Associates API into iOS apps. They are in the planning stages of launching a beta program and are encouraging iOS developers to apply now to participate in the upcoming program. Participants will be selected based on their use case and willingness to provide feedback. As a beta tester, developers will receive early acce... Read More
---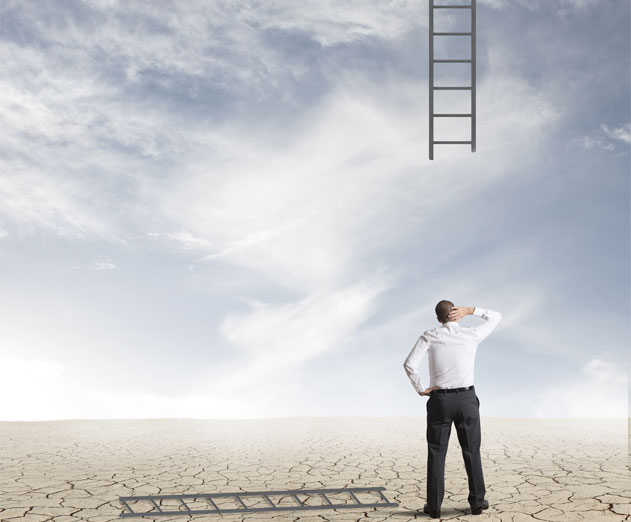 Five Solutions for Common App Development Challenges
Friday, June 06, 2014 by Stefano Sassu

Mobile use among consumers is growing exponentially. Hardware and operating systems aside, new applications are hitting the market every day for everything from commerce and gaming, to utilities and health and fitness. The playing field is wide open for developers of all shapes and sizes, but with it, comes steep competition and common pitfalls that can mean the di... Read More
---
Analyzing an App's Potential Using App Annie
Tuesday, June 03, 2014 by Artyom Dogtiev

Questions such as "How do I find a profitable app" and "How much profit does an app bring" are key when investors are making a decision about adding new apps to their portfolio. The fact is, there is no way to figure out how much income an app makes directly, unless you have access to the app's sales numbers. In this article, we will show you the best way to get in... Read More
---
App Annie Announces Two New App Analytic Services
Thursday, May 08, 2014 by Stuart Parkerson

App Annie has released its new advertising analytics platform and dashboard out of beta. The platform provides connections to more than 20 mobile advertising platforms including iAd, AdMob, Tapjoy, MdotM, TapIt, Chartboost, AdColony, InMobi, RevMob, AppLovin, Everyplay GameAds, LifeStreet Media, AppLift, Appia, Taptica, Millennial Media, LeadBolt and NativeX.&... Read More
---
Amazon's Developer Promotions Console (DPC) Now Offers Discounting Opportunities Across Markets to Drive App Promotions
Monday, May 05, 2014 by Stuart Parkerson

Amazon's Developer Promotions Console (DPC) now provides the ability to specify when a developer can discount an app or in-app items.The DPC provides the ability to discount the list price of apps and in-app items to promote an update, take advantage of a holiday or special event, or conduct price elasticity tests. Developers can specify in the DPC when and where these ... Read More
---
The Right Way to Invest in the Mobile Market
Friday, April 18, 2014 by Artyom Dogtiev

Be it a tablet, smartphone or that new-fangled wearable tech, mobile is where it's at. This statement is supported by the fact that in 2013 worldwide shipping of PCs and laptops declined by a record 6.9% (Gartner, 2014). As such, it's not surprising that there is a huge move by investors towards the mobile market.But, before you run out and buy stock in a nascent mobile... Read More
---
Embarcadero RAD Studio XE6 Provides C++ Visual Development Environment for Android
Friday, April 18, 2014 by Richard Harris

Embarcadero Technologies is now offering RAD Studio XE6, a multi-device, natively compiled app development platform for Windows, Android, iOS and Mac.RAD Studio XE6 introduces a C++ visual development environment for Android apps, enabling developers to modernize their Windows applications with VCL enhancements and expansion to mobile, and facilitates the crea... Read More
---
Report: Freemium and In App Advertising See Massive Revenue Gains
Thursday, April 03, 2014 by Richard Harris

Lets face it, at the end of the day, anyone who creates a mobile app is doing so to generate revenue (most of the time). The largest enterprises all the way to small indie developers don't spend all the time, energy and cost to develop an app just for grins and giggles, revenue is always the bottom line.From an app monetization and marketing standpoint, mobile still rep... Read More
---
Over 50 Percent Of Mobile Users Who Buy Something, Buy Again!
Monday, March 24, 2014 by Richard Harris

Is the second in-app purchase more important than first? In terms of targeting app users, it is a critical action, according to Tom Farrell, Director of Marketing for Swrve.In a recent article, on the Swrve website titled "The Time Critical Nature Of Second Purchases," Tom gives these numbers: only 1.5% of users make a purchase in a given month and of those only 50... Read More
---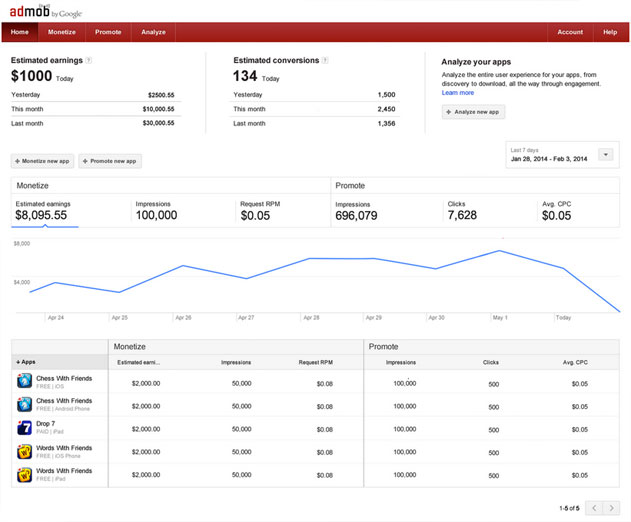 Google Adds New Analytics to AdMob App Monetization Platform
Saturday, March 22, 2014 by Richard Harris

Google has announced the full integration of Google Analytics in the AdMob interface. The service is available on a new Analyze tab. Along with the new intergration there are a new set of features including a new drop down menu to switch between individual apps reports, new home page with combined Google Analytics nd AdMob reporting, and a new A... Read More
---
Yvolver to Offer In App Game Loyalty Program
Tuesday, March 18, 2014 by Stuart Parkerson

Early this month Yvolver announced its foray into the mobile marketing and monetization game offering in-app incentive and loyalty programs.The new company features veterans from GameStop, Apple and other video game, digital retail, data science and loyalty industries. Currently in beta form, the full Yvolver service will be announced at a later date.The company is prom... Read More
---
New Google Play Services Are Rolling Out for Game App Developers
Monday, March 17, 2014 by Richard Harris

With GDC at full steam already this week, Google has kicked off the week announcing new services for its Google Play developer program including the new game gifts incentive program and enhanced engagement and discovery options.Highlights of the New Offerings- Google is introducing game gifts, a new service that lets players send virtual in-game obje... Read More
---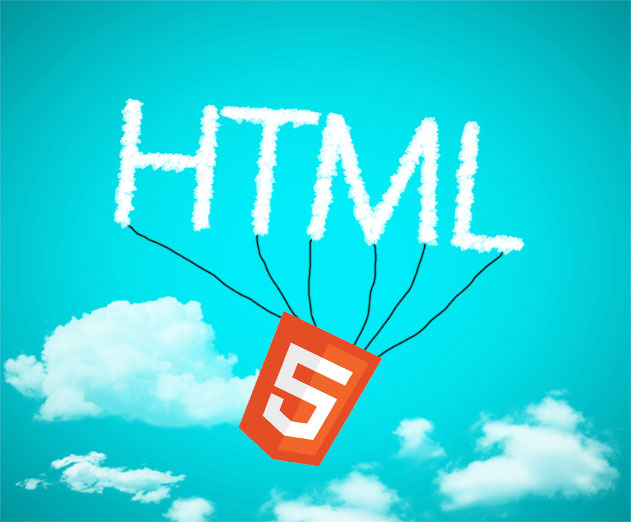 Trends That Will Drive HTML5 This Year
Monday, March 03, 2014 by Robert Grossberg

2014 promises to be a big year for HTML5 mobile games. As the CEO of a NYC-based mobile web game distribution company, I see three trends application developers should look for this year that will drive the HTML5 resurgence. Trend Number 1: HTML5-based mobile web app demand will skyrocket There is a growing set of HTML5 app stores that are all looki... Read More
---
How Game Developers Can Bank on "Found Time"
Monday, March 03, 2014 by Jon Jackson

According to Nielsen Mobile, consumers spend more time using their mobile devices to play games than anything else, and 80 percent of all mobile apps revenue generated last year was from games. Motivated by either a fear of œmissing something or œfound time," consumers pick up their phones hundreds of times a day at idle moments when they have nothing to do... Read More
---
Latest Window Store Trends Show Developers Best App Monetization Opportunities
Friday, February 28, 2014 by Stuart Parkerson

Microsoft has released a report detailing its latest findings as part of a recurring series that provides details about recent trends in the Windows Store across categories, markets, and more. The report was provided by Bernardo Zamora, Senior Business Manager, Windows Store and Windows Phone Store.Included are statistics about the categories, country differences, ... Read More
---
Amazon Expands the Availability of Amazon Coins for Android Devices
Wednesday, February 19, 2014 by Stuart Parkerson

Amazon has announced that customers in the US, UK and Germany can now buy, spend and earn Amazon Coins on their Android phones and tablets.Amazon users need to download the latest version of the Amazon Appstore and their existing Coins balances automatically appear. Existing Android users can upgrade to the latest version of the Amazon Appstore and new customers ca... Read More
---
The Importance of IAP and How Minigames Fit in to Help Developers Maximize App Monetization
Friday, February 14, 2014 by Ilya Nikolayev

It is an exciting time in the world of mobile with record device sales and high-profile developer successes, including Supercell's 51% exit and King's upcoming IPO. But, despite the glitter of the industry's overall metrics, it is important to be aware of the underlying shifts that are occurring. As a developer, these tectonic changes will impact what you need to do to ... Read More
---
Monetizing Your App with Game Offers
Monday, December 02, 2013 by Thomas Sommer

Passion is without doubt the main driver of a developer's motivation to build great and beautiful apps. This passion will keep you awake at night and fuel the creativity and hard work necessary to the completion and perfection of a beautiful product.However, passion is not enough. And although you may not be in the game for this reason in the first ... Read More
---
Splitforce Brings A/B Testing to Unity Apps & Games
Friday, November 29, 2013 by Richard Harris

With the increasing popularity of free-to-play and ad-supported mobile apps and games, indie developers and large publishers alike have begun to embrace the big data analytical methods popularized by web giants like Amazon and Netflix to improve key metrics like average revenue per user and retention rates.One of these methods is A/B testing, the practice of showing mul... Read More
---
Samsung Increases In App Purchase Revenues for Android App Developers
Wednesday, November 06, 2013 by Stuart Parkerson

For the next six months Samsung is bumping up the revenue share Android app developers receive from in-app purchases on the Samsung Apps ecosystem. The program runs now through April 30, 2014. Developers who use Samsung's In-App Purchase 2.0 are eligible for an 80% share - up from the standard 70%. The increase only applies to payments made in-app and not for paid ap... Read More
---
App Annie Announces New Statistic and Analytic Offerings for App Developers
Saturday, October 26, 2013 by Stuart Parkerson

App Annie has announced some new features to their app store stats and analytics that incorporate some of the changes found around the app stores. The company has opened up its hourly iOS rankings feature for all users allowing developers to track the hourly rankings of the iPhone, iPad and Mac app stores. In response to the establishment of the new Kids Category for ... Read More
---
Alternative Ways Of Monetizing Mobile Apps
Saturday, September 07, 2013 by Marjorie Natal

Thanks to mobile technology, people have access to everything at the click of a buttonor a tap on the screen. Google search statistics reveal that 20% of telecom, 30% of restaurant, and 25% of movie searches are performed on mobile. Clearly, right now is a good time for businesses to think about monetizing mobile apps. Mobile owners are always on the lookout for creativ... Read More
---
App Developers Can Now Become Amazon Associates With In App Purchasing of Products
Tuesday, August 27, 2013 by Richard Harris

Amazon has introduced its new Mobile Associates API for Android devices, enabling app developers to sell associated Amazon merchant products in-app. Developers can take a cut of up to 6% of items sold through Amazon's 1-Click purchase program by integrating the new API into their app. The new monetization program is being promoted by Amazon as a way for developers to ... Read More
---
iOS 7 Beta 6 Download Now Available From Apple Dev Center
Thursday, August 15, 2013 by Richard Harris

iOS 7 beta 6 has been released and is ready for downloading. At only 13 megs it's not a huge update, but Apple has let everyone be privy as to what has been changed for this release by with a complete change log, repeated below. Notes and Known Issues The following issues relate to using iOS SDK 7.0 to develop code. Address Book Notes The classes in the Ad... Read More
---
In App Purchase on NOOK
Tuesday, March 26, 2013 by Richard Harris

NOOK developers listen up, coming in April you'll have a new option for earning revenue through your apps, in-app purchases!NOOK announced that in-app purchase for NOOK apps will soon be made available in partnership with leading mobile-payment provider Fortumo. Supporting the latest NOOK HD and HD+ tablets, as well as the popular NOOK Color and NOOK Tablet, in-app purc... Read More
---
Freemium Apps could see less revenue with new Apple Change
Friday, March 22, 2013 by Richard Harris

In a move by Apple to help curve the way users can accidentally perform an in-app purchase for something they weren't aware of, a new change to the desktop version of itunes warns users the app contains in-app purchases. The new notice appears under the price bar and the app icon in app listings.This change hasn't made it's way to the app store listings (yet) but my gue... Read More
---
Australian CCA warns app developers targeting children
Tuesday, March 05, 2013 by Richard Harris

Are there app developers out there abusing the system to try and lure people into buying more products - you bet there are. With any good system also ushers in the people that will learn to take advantage of it.The Australian Communications Consumer Action Network feels that some app developers are becoming greedy and cashing in on young smartphone and tablet users by t... Read More
---
No! There will not be a mass exit by Apple developers
Wednesday, January 16, 2013 by Richard Harris

I keep seeing posts around the Internet talking about iOS developers jumping ship from Apple to head over to Google Android Play - much of them coming from Google searches and Google news feeds.These rumors are based on a recent study posted by Distimo, sighting many changes that could be taking place with app development trends as the Android market continues to see gr... Read More
---
What is an App Developer
Monday, January 07, 2013 by Richard Harris

While the mobile industry continues to grow, it's becoming increasingly obvious that some definitions of who is, and what is, have been lost. Being a mobile app developer myself I thought I would stand back and look at the shadow I cast so as to define exactly what it is I am. There is no way I could completely cover every aspect of my job or mobile app programming in g... Read More
---
What is lifetime value for an app?
Wednesday, November 28, 2012 by Richard Harris

It's not surprising that the traditional marketer's favourite tool has eventually found its way into an app developer's life – sooner than expected and with good reason. Let's face it – your app is your business and you want to measure, monitor and control the value your users bring to your business. Customer Lifetime value -CLV or LTV, as different people choose to cal... Read More
---