iap revenue news search results
Developer news items we found relating to iap revenue
100 results
---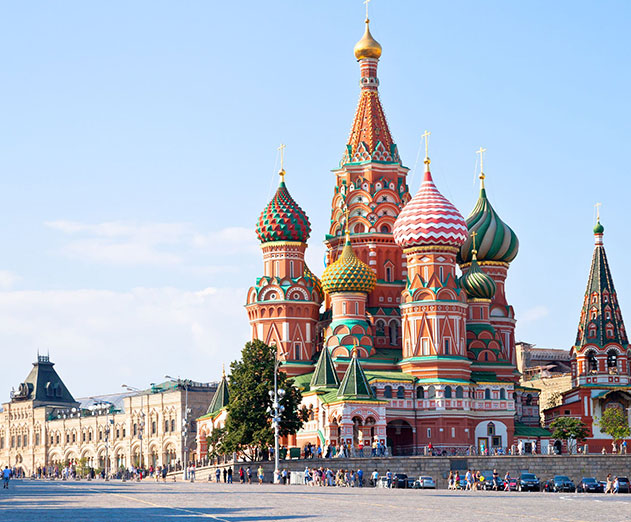 Russian mobile markets showing good signs for growth
Friday, August 18, 2017 by Richard Harris

With just $1.4 billion in revenues last year, the Russian gaming market looks rather modest when compared to the $24-billion Chinese market and the nearly $4-billion British market. However, a multitude of factors make the Russian market highly attractive to international investors and game publishers, says a report published by mobile marketing agency Zorka.Mobi and bu...
---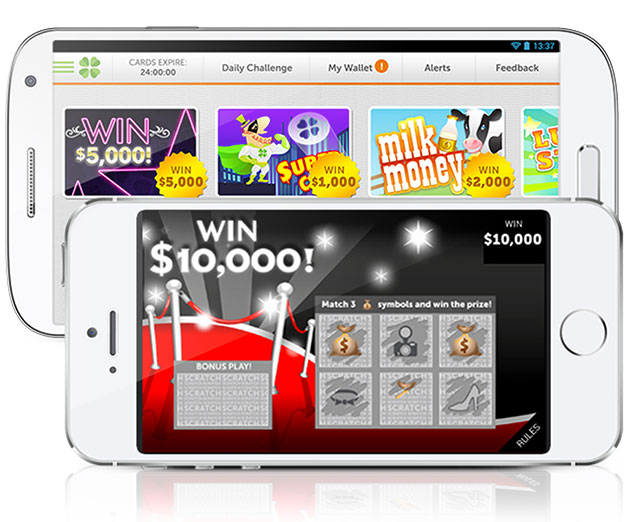 Lucktastic launches the Total Eclipse Showdown on their app
Friday, August 18, 2017 by Christian Hargrave

Lucktastic, a pure play, free app and entertainment destination that is reimagining winning experiences, rewards, and discovery has today announced an exciting new in-app event in honor of the upcoming solar eclipse. The "Total Eclipse Showdown" event starts Friday, August 18th and will run until the end of the eclipse. The 'Showdown" culminates with a dramatic Facebook...
---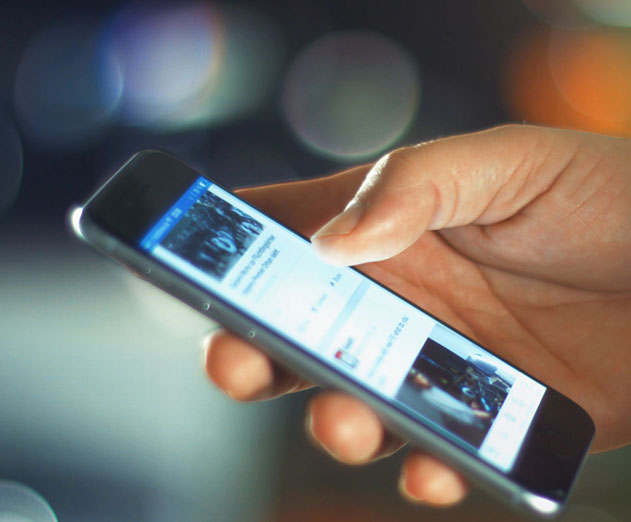 Mobile SDKs: What they really do to your mobile app
Friday, August 18, 2017 by Rohith Ramesh

Mobile SDKs; love them or hate them, they're here to stay. They provide our apps with all sorts of functionality that would be incredibly time consuming to build, and they give us another means to monetize our apps. Third party SDKs are in fact, quite popular. According to a study done by SafeDK, on average each Android app uses nearly 18 third party SDKs. That number i...
---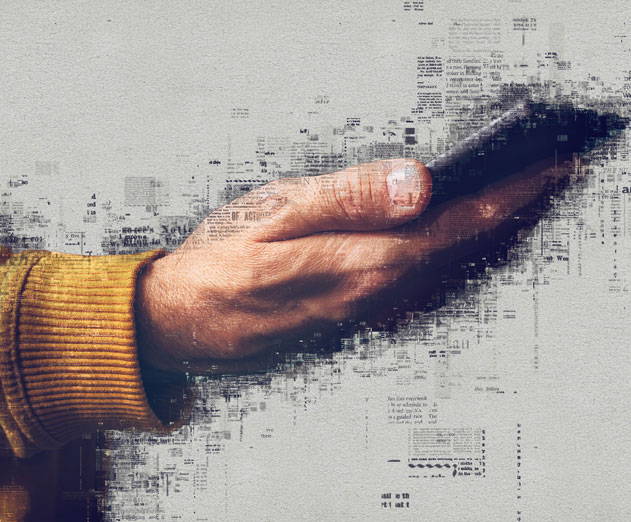 Apps with subscriptions should read this report about pricing
Thursday, August 17, 2017 by Richard Harris

Liftoff, a mobile app marketing and retargeting company, has released a report dedicated entirely to trends around subscription apps. The surprising data shows that setting subscription costs too low might actually lose otherwise-loyal app users. Additionally, the report looks into which price group converts users fastest, and highlights untapped potential in the male s...
---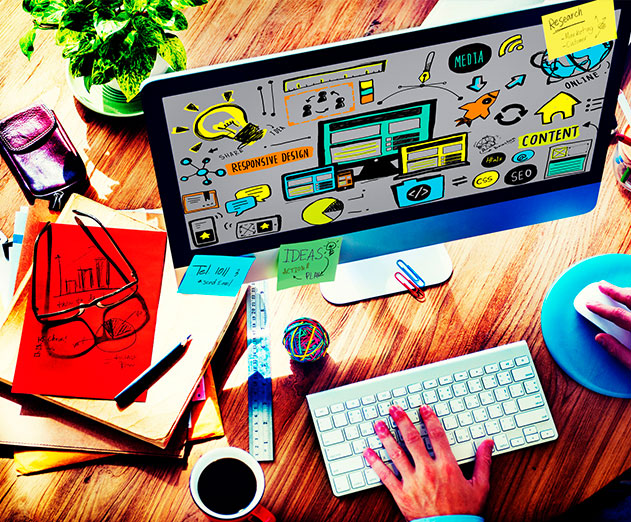 Web professionals reporting client growth says GoDaddy
Wednesday, August 16, 2017 by Richard Harris

A survey of web developers and designers finds that the web professional industry continues to boom two decades after the emergence of the Internet. Rapid growth in clients is fueled by the retail and travel industries, according to a new global research study commissioned by GoDaddy.The industry study, conducted in the United States, Germany, United Kingdom, India, Bra...
---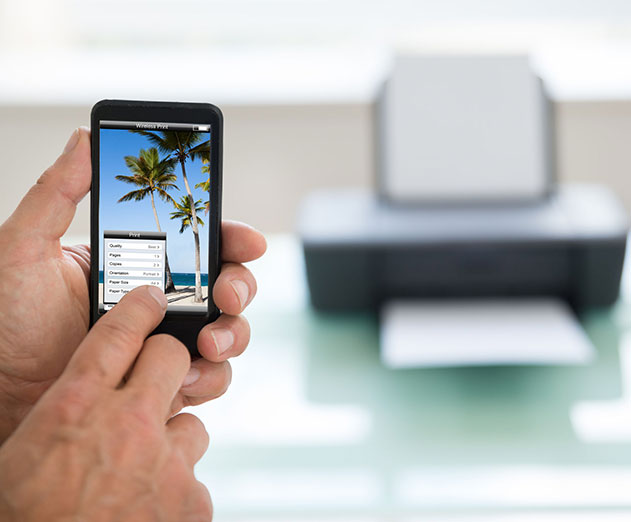 The mobile printing six best practices for developers
Monday, August 14, 2017 by Patrick Chen

When creating apps, a developer works hard to ensure optimal functionality and a great user experience - so it's critical that an app is truly the best it can be for its audience. These days, ensuring functionality and engagement means adding mobile print to an app. Mobile printing is an unmet need in many apps: According to an InfoTrends study, 95 percent of consumers ...
---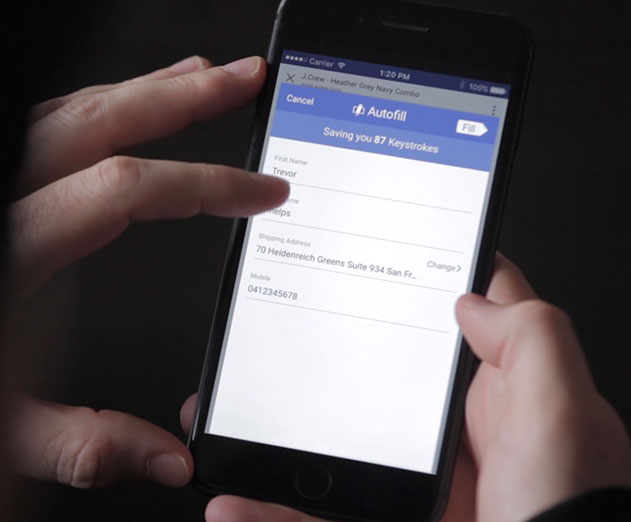 Fillr reaches 100 million monthly active users
Thursday, August 10, 2017 by Christian Hargrave

Fillr has announced that its mobile Autofill as a Service platform now reaches 100 million monthly active users worldwide. Providing one-click, accurate, and secure autofill for checkout forms, the Fillr Autofill as a Service (FAaaS) platform helps mobile digital commerce businesses take advantage of the exploding growth in mobile commerce, which claims 90 percent of mo...
---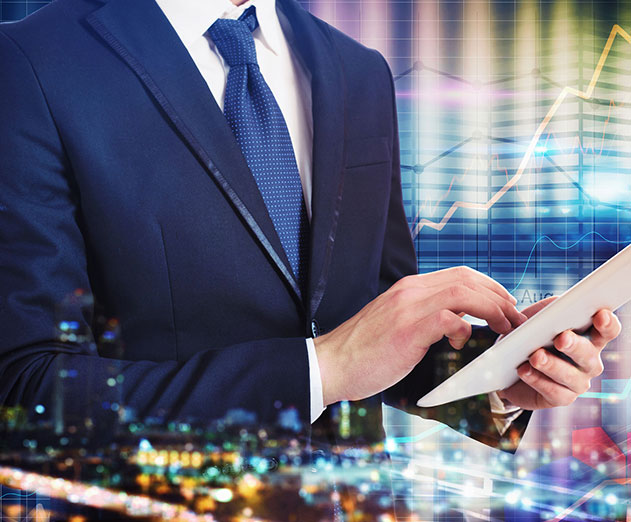 Low-code development is improving delivery speed
Thursday, August 03, 2017 by Richard Harris

New survey results from by Appian, from North American IT and executive leadership about their strategies for low-code platform implementation are out. The commissioned survey, conducted by leading independent analyst firm Forrester Consulting, shows decision-makers are leveraging low-code platforms to support three primary digital initiatives: digital process auto...
---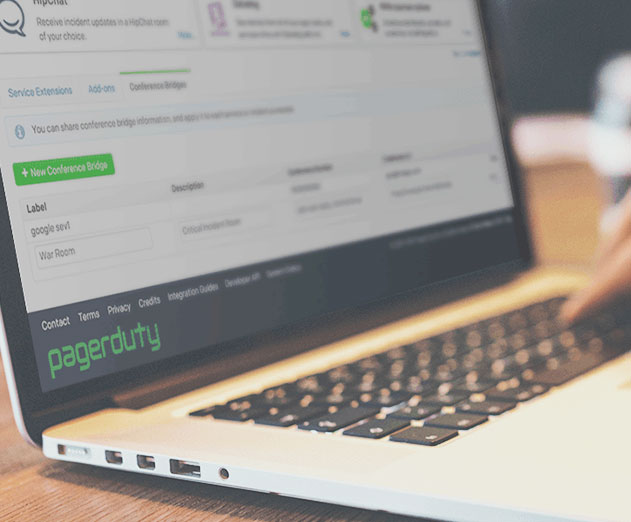 PagerDuty expands into APAC regions along with new Australia IT report
Tuesday, August 01, 2017 by Christian Hargrave

PagerDuty, a provider of digital operations management, has announced the launch of its local team in Sydney, Australia. The global expansion will help the company further grow its presence in the Asia-Pacific region and address the increasing need for digital operations management software. The company also announced the appointment of David Wall, former head of APAC s...
---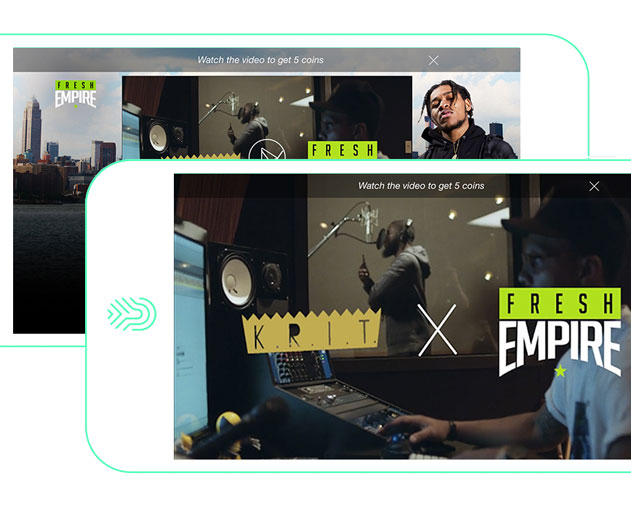 Mobile rewarded ads help increase IAP spends shows study
Tuesday, August 01, 2017 by Richard Harris

Rewarded videos inside games and apps can be a double edge sword. Give "something" to a user for watching a video is a gamble because it's hard to decipher how users will react. It's an obvious thought to wonder if rewarded ads take revenue away from In-App Purchases (IAPs). But new data out today from Tapjoy shows that rewarded ads actually help increase IAP ...
---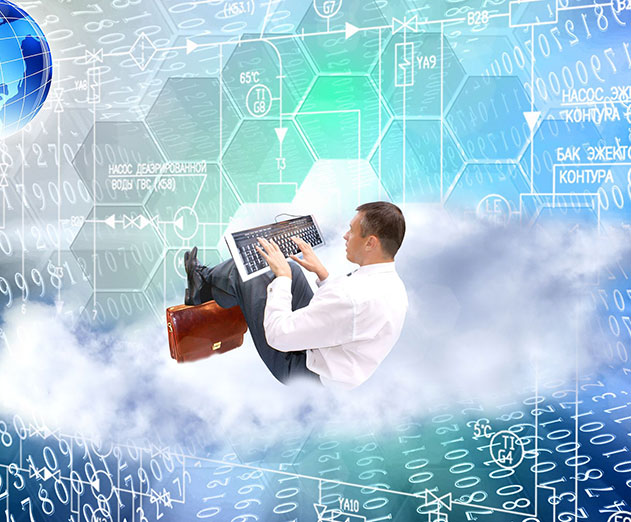 On the origin of applications: From monolith to microservices
Monday, July 31, 2017 by Pat Bakey

Computing and biology are often seen as existing on two separate planes: computing relies on order of operations and algorithms, while biology functions on organ systems and bodily processes (although, bio-computing is closing this gap). As different as they may seem, they hold a striking similarity in that they are both governed by natural selection - or in the case of...
---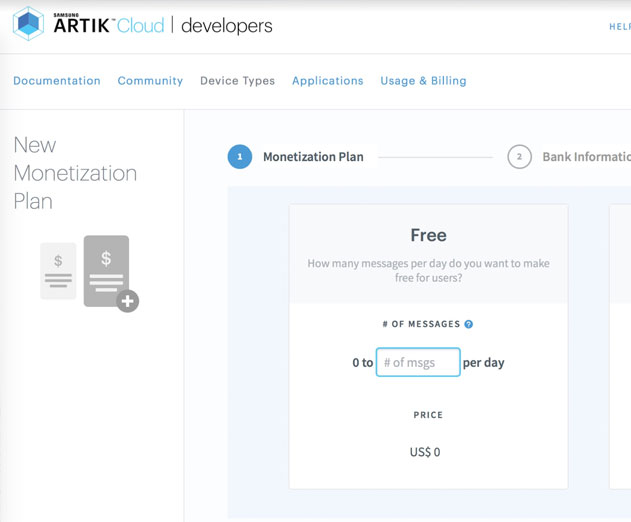 Samsung ARTIK lets you monetize the data shared by IoT devices
Monday, July 31, 2017 by Richard Harris

Samsung Electronics Co. Ltd. just launched Samsung ARTIK Cloud Monetization for the Internet of Things (IoT), which is a new service to monetize the data shared by IoT devices and enable an IoT data economy. For the first time since the dawn of IoT, device manufacturers and service providers can tap into an open ecosystem and create service plans that generate rev...
---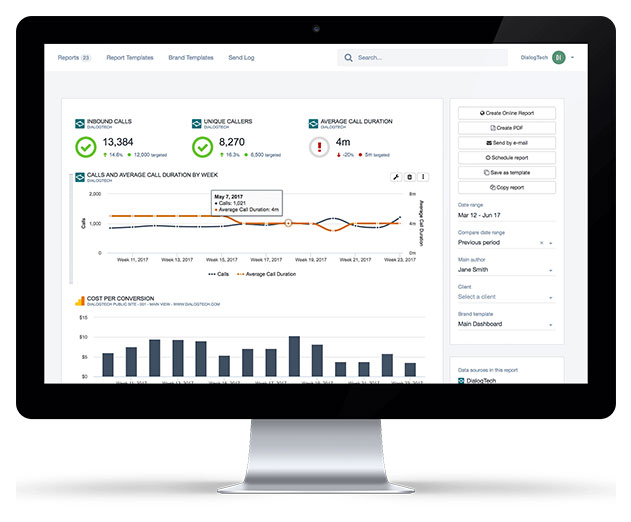 Omni-channel insights launch for phone call analytics platform DialogTech
Wednesday, July 26, 2017 by Christian Hargrave

DialogTech, a provider of marketing analytics for phone calls, has announced the launch of Dashboard Insights. Businesses and agencies can now access and visualize DialogTech's call analytics data however they choose to gain the right insights into how phone calls from digital advertising, website interactions and offline marketing drive appointments, customers and reve...
---
Tapjoy hits a milestone of 600 million mobile consumers
Monday, July 24, 2017 by Richard Harris

Tapjoy, a Maximum Impact Platform for mobile advertisers and app developers, has announced that its ad platform grew to reach about 600 million mobile consumers at the close of Q2. This reach is primarily driven by massive growth in the company's rewarded video product, which posted an 80% year-over-year increase in the total number of daily unique viewers, a 107% incre...
---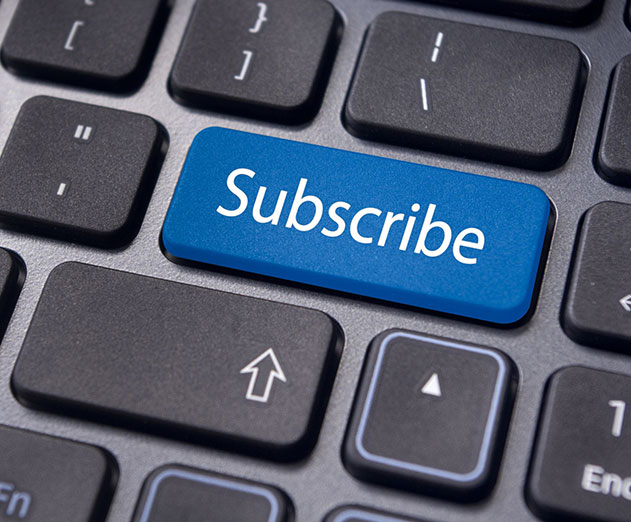 Why apps with subscription models are taking over
Monday, July 24, 2017 by Mark Loranger

Anybody with a passing acquaintance with the app store, whether on iOS or Android, is fully aware of the vast quantities of apps crammed into every (digital) nook and crevice, with more being released each passing day. For Apple and Google, this competition is great - the more apps there are, the more money they make. But for app developers, more competition means that ...
---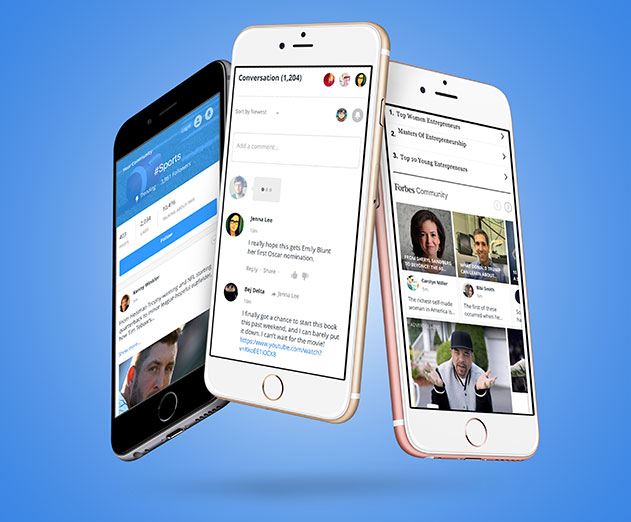 This native SDK helps you boost your mobile audience
Saturday, July 22, 2017 by Richard Harris

Spot.IM, a technology startup that builds global communities around the web, has announced the launch of its native Software Development Kit (SDK), enabling publishers of all sizes to significantly boost audience engagement, drive traffic, and earn meaningful revenue across mobile apps. By making Spot.IM's community solutions available to the public in a native SDK, iOS...
---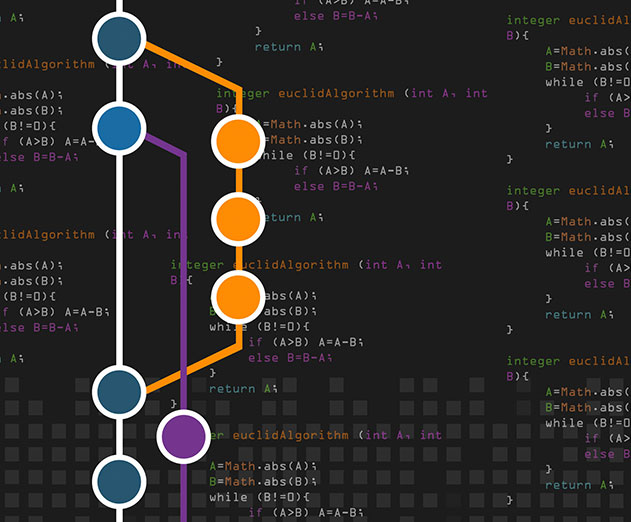 CA says you are probably missing out on the benefits of continuous testing
Friday, July 21, 2017 by Richard Harris

Results from a CA Technologies global study reveal that while 75 percent of organizations highlight continuous testing as critical or important, only a minority of survey respondents have made exceptional progress acquiring the necessary knowledge and key enablers to drive digital transformation. The 20 percent of survey respondents identified as continuous testing 'Lea...
---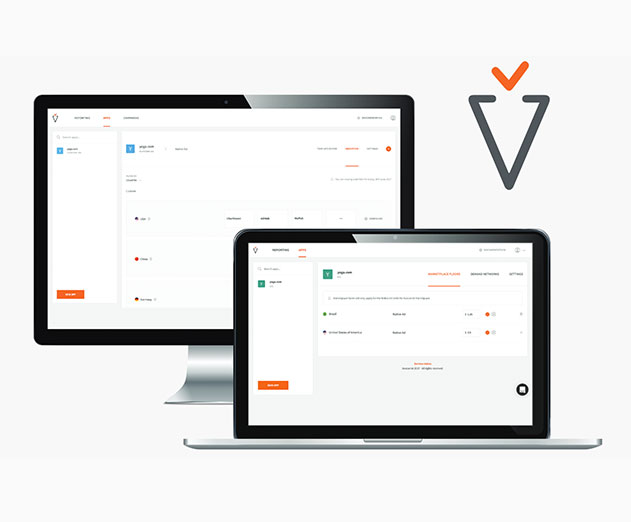 Avocarrot Unified SSP for mobile is launched from Glispa
Monday, July 17, 2017 by Richard Harris

Following the announcement of its fourth strategic acquisition, Glispa Global Group, a mobile ad tech company, unveils its newest product offering, Avocarrot, the full-service monetization platform which serves all types of mobile in-app advertising, both programmatic and performance-based. The new platform offers full transparency, control, and ease of use to boost and...
---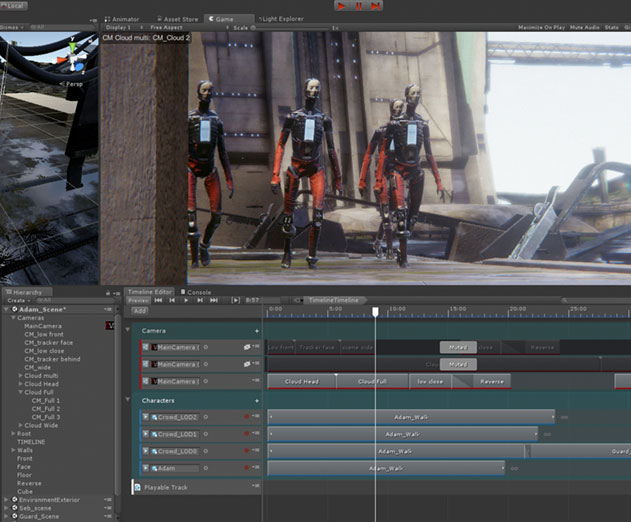 Unity 2017.1 goes subscription based
Friday, July 14, 2017 by Richard Harris

Unity Technologies announced that Unity 2017.1 is now available to download from their Store. The update is the start of a new cycle that will evolve their popular game engine. 2017.1, which is the company's first fully subscription-based product, focuses on helping teams work together more collaboratively by equipping artists and designers."Unity 2017.1 is a one-stop c...
---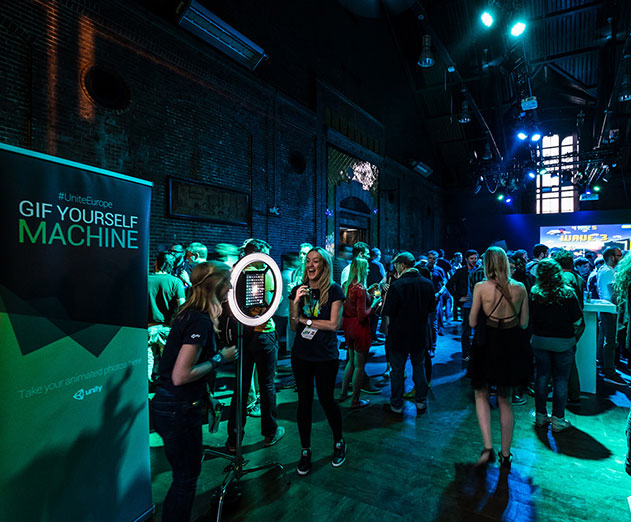 Your Unite Europe 2017 keynote briefing
Monday, July 03, 2017 by Christian Hargrave

Unite Europe 2017, taking place in the beautiful city of Amsterdam, has just kicked off! Over the next two days, artists, developers, teachers, filmmakers, researchers, storytellers and anyone using Unity will come together to talk about what they love most - creating with Unity.The opening keynote has just concluded and several big announcements have came down the pipe...
---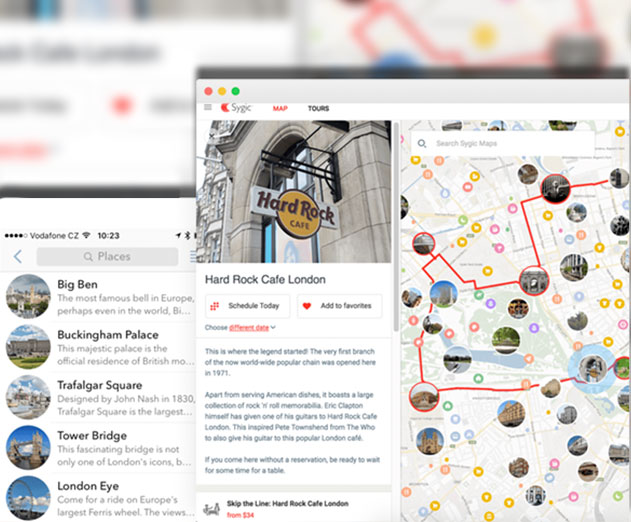 Sygic Travel offers trip planning SDK and API to developers
Thursday, June 22, 2017 by Richard Harris

A global trip planner, Sygic Travel, is now offering its Software Development Kit containing standalone JSON API and libraries for iOS, Android and web to other developers. The content, which has already been used by millions of satisfied travelers, includes 20 million points of interest, 2 million hotels, 70,000 tours and thousands of 360° videos. It can be used to cre...
---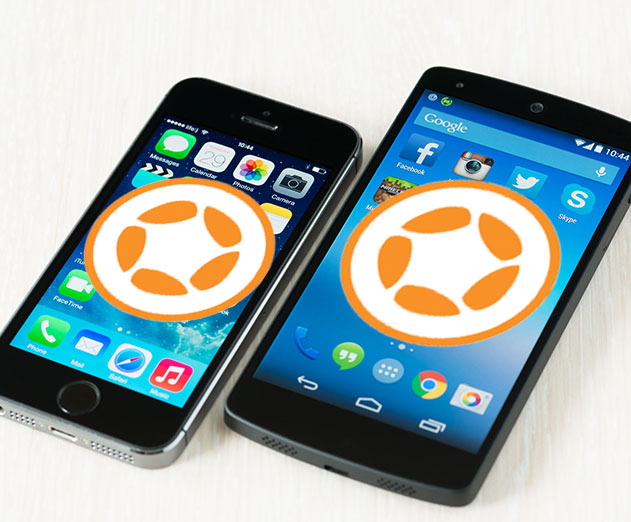 Corona goes free today including enterprise version
Thursday, June 22, 2017 by Richard Harris

Corona Labs​, the creators of a cross-platform app development platform, has announced that the Corona framework will become completely free for app developers starting today. Until now, the Corona development platform existed in two versions: a free core product named Corona SDK and an additional paid option named Corona Enterprise. The Enterprise version allowed...
---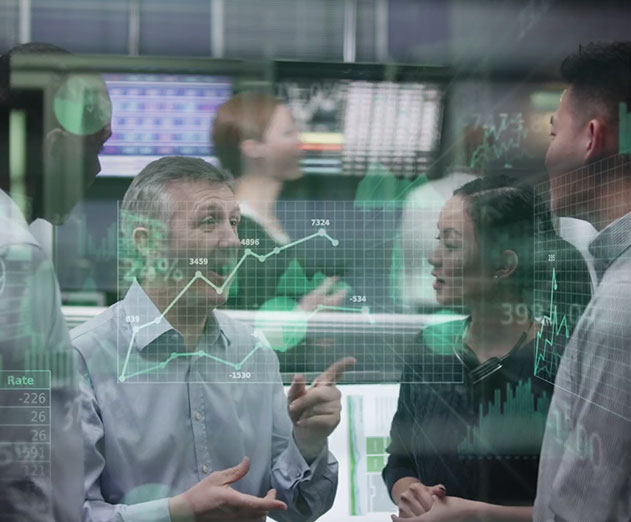 MongoDB delivers financial data up to 250x faster says IHS Markit
Wednesday, June 21, 2017 by Richard Harris

The data delivery service is powered by a complex infrastructure originally built on a relational database. Growing data volumes and new requirements mandated a faster and more scalable solution. For many customers, the value of data is directly related to its timeliness so even the slightest delay risks placing them at a competitive disadvantage. To improve the custome...
---
The top 20 best cities to live if you are a gamer
Wednesday, June 21, 2017 by Richard Harris

With the Electronic Entertainment Expo 2017 drawing large crowds to Los Angeles until June 15 and U.S. gaming revenues expected to exceed $25 billion this year, the personal-finance website WalletHub has released its report on 2017's Best Cities for Gamers. To determine the best places to be a serious gamer, WalletHub's number crunchers compared the 100 largest cities a...
---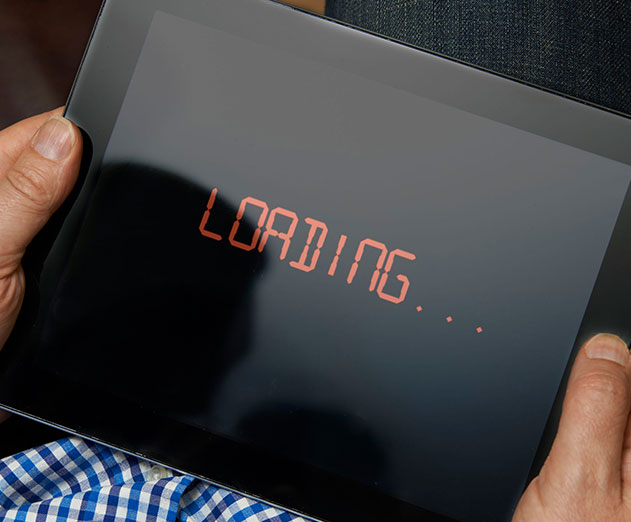 How mobile video load time affects ad delivery
Monday, June 19, 2017 by Patrick Kennard

Ask any mobile app developer, and they'll tell you that one of the greatest challenges in monetizing their apps through video ads isn't finding the right demand or knowing when to run the videos; it's figuring out how to present video ads without slowing down their apps. I'm sure every developer at some point has done a Google search for something like, "Which ad networ...
---
Reward videos for mobile ads payoff the best says Tapjoy
Thursday, June 15, 2017 by Richard Harris

Consumers want their apps free and their ads rewarded. A new study by Tapjoy, a mobile advertising platform, found that mobile gamers in the US prefer opt-in, rewarded advertisements over mandatory ads such as pre-roll videos by a 4-to-1 margin. The study also found that videos are far and away consumers' favorite type of rewarded ads on mobile - preferred by at l...
---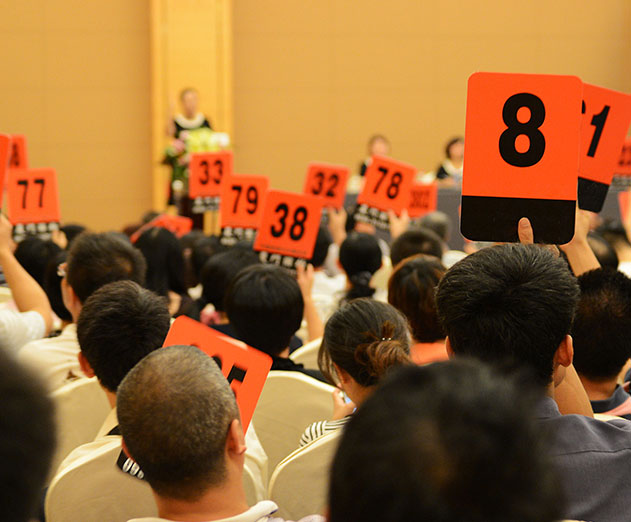 New ad exchange auction platform from Appodeal launches
Wednesday, June 14, 2017 by Richard Harris

Appodeal​, an ad mediation platform for mobile developers, is entering programmatic market and launching its own ad exchange - AppodealX. The new product allows Appodeal to work with DSPs (demand side platforms) directly and provide app developers with premium advertisements offered by more than 100 ad demand sources. The ad exchange is a platform which buys and s...
---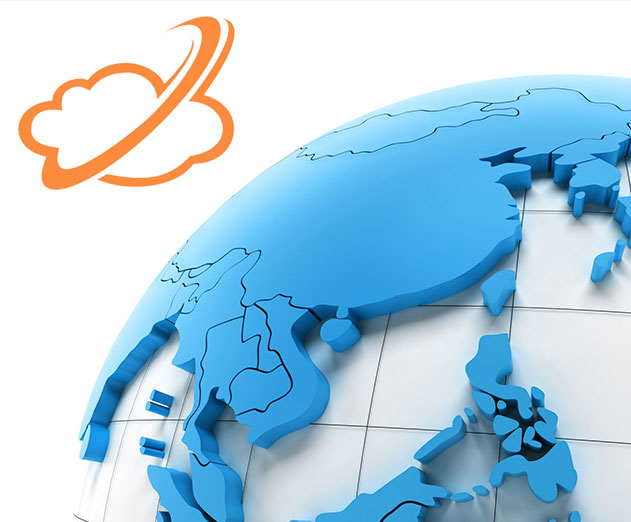 PacketZoom expands its offerings to SEA
Wednesday, June 14, 2017 by Richard Harris

Slow app speeds are a major problem for Southeast Asia, where a recent Digitimes report found that 3G/4G mobile broadband Internet access was expected to reach just 60% in Southeast Asia in 2017, compared to 81% for the United States and more than 90% for countries such as Japan and South Korea. PacketZoom's own Mobile Observatory report also found a high number of netw...
---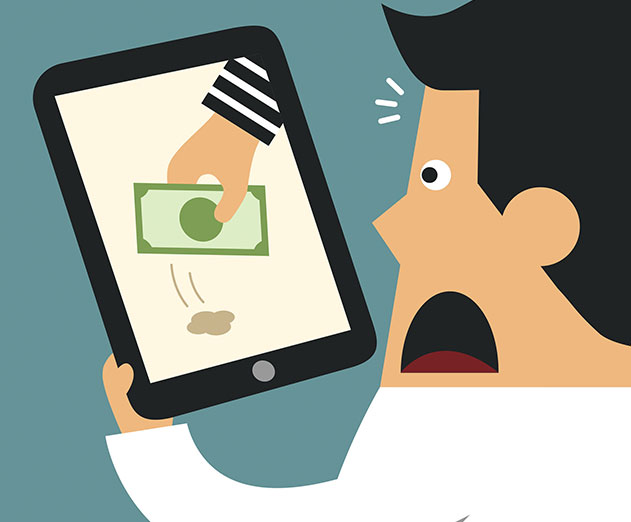 The mobile ad fraud pandemic and what developers should know
Tuesday, June 13, 2017 by Galia Reichenstein

Mobile ad fraud is a big concern in the mobile space. Unfortunately, we have seen this before in ad tech - players looking to make a quick buck by following revenue via monetizing it in an illegal way. Mobile ad fraud has created a dark ripple in the space, resulting in a lot of mistrust. The challenge is that fraud is widespread, and fraudsters are getting more and mor...
---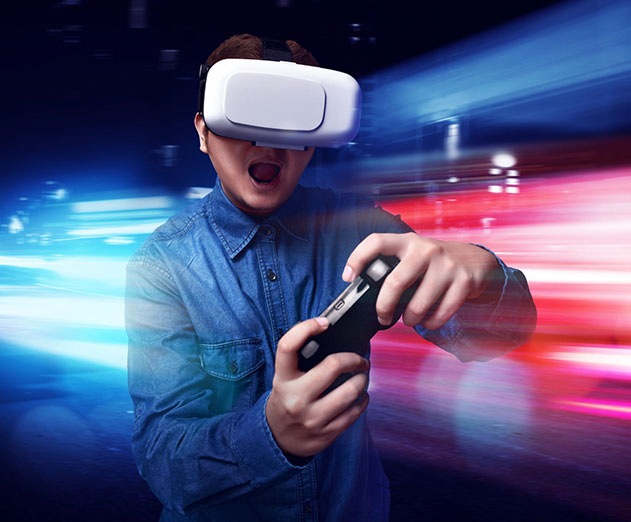 Why you should make your gameplay fast (or game over!)
Monday, June 12, 2017 by Shlomi Gian

Countless mobile game publishers have tried to formulate the winning recipe for successful mobile games. Some of them seem universal and straightforward, while others are controversial or genre-specific. Not surprisingly, the indisputable ingredient that is both fundamental and critical to a mobile game's success is simply performance. It affects every stage and each co...
---
Take the Sci-fi developer survey and win a $200 Amazon voucher
Friday, June 09, 2017 by Mark Wilcox

We are excited to present you with the Developer Economics Q3 2017 survey, run by VisionMobile! This is their 13th developer survey, focusing on tools, training and career development. The survey has an annual reach of more than 40,000 developers around the world, so it is a chance for you to contribute to the global developer community. The survey includes r...
---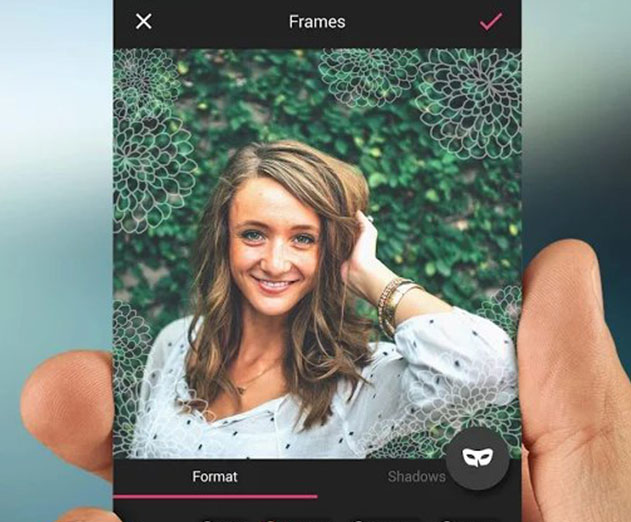 PacketZoom speeds up Photofy app by nearly 2x
Friday, June 09, 2017 by Michael Haynes

Performance is a crucial contributor to a dependable mobile app user experience. While stunning visuals attract customers by making a great first impression, a long-lasting relationship depends on the quality of each encounter, which is heavily influenced by how an app performs. According to Compuware research, most consumers expect mobile apps to launch within two seco...
---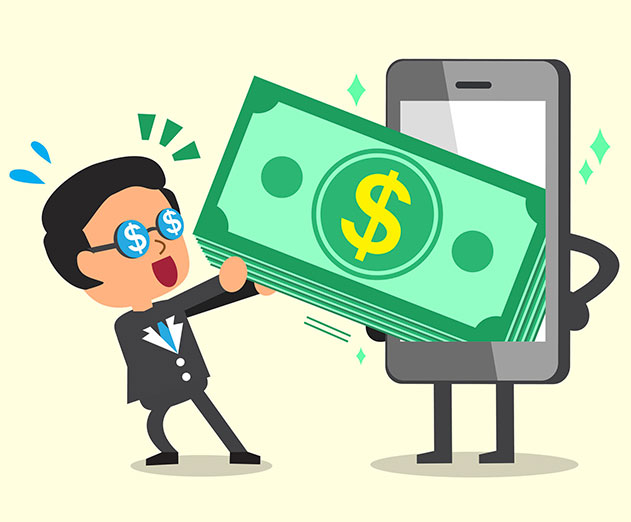 Why brands will pay top dollar for your in-app inventory
Thursday, June 08, 2017 by Dan Laughlin

Ad fraud is expected to cost brands over $16 billion this year. The industry is on edge, and brand safety is a top concern. This is especially true after Fortune 500 advertisers discovered their ads appearing next to inappropriate content on Google's Youtube.The industry has been working on solutions to curb ad fraud and increase brand safety, and yet the problem grows ...
---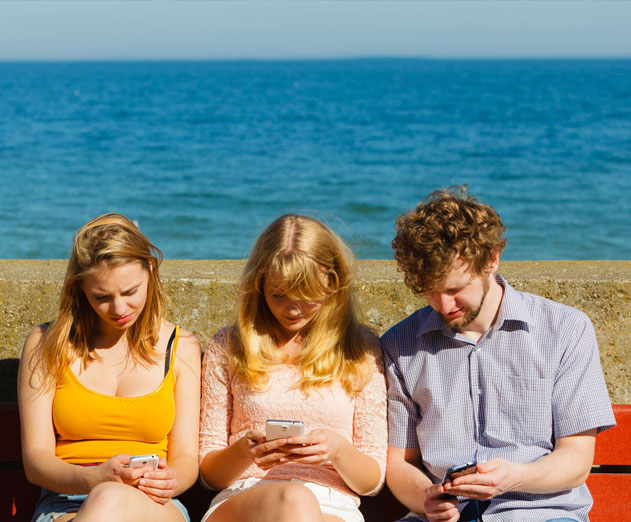 Weather apps have the highest mobile ad eCPM finds new report
Thursday, June 08, 2017 by Richard Harris

A new Q1 2017 report from Smaato was just released. Titled the "Global Trends in Mobile Advertising Report", data was analyzed from 300 billion mobile ad impressions served on its exchange each month and found that mobile ad space is more valuable than ever before as global eCPMs grew almost 50 percent year-over-year.Fueled by explosive growth in the Asia-Pacific ...
---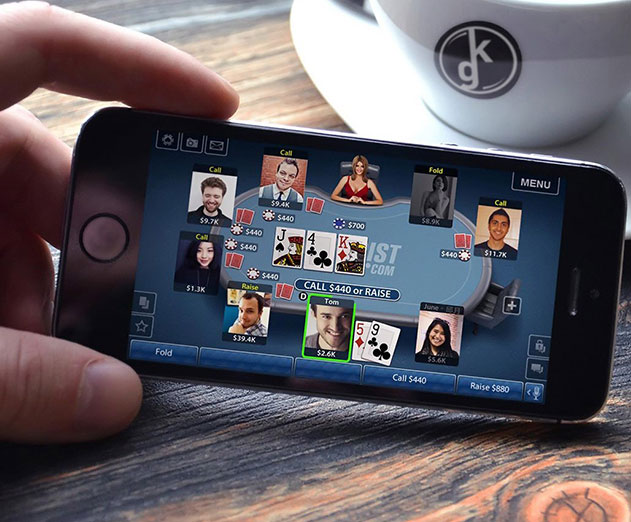 KamaGames reports huge growth in their mobile casino games audience
Tuesday, June 06, 2017 by Michael Haynes

In a year that has seen overall growth across the industry, as well as new entrants into the space, KamaGames has continued to grow through a combination of strategic partnerships, a strong recruitment drive, the launch of several new products and the expansion into a number of emerging markets.Daniel Kashti, Chief Marketing and Commercial Officer at KamaGames said "It'...
---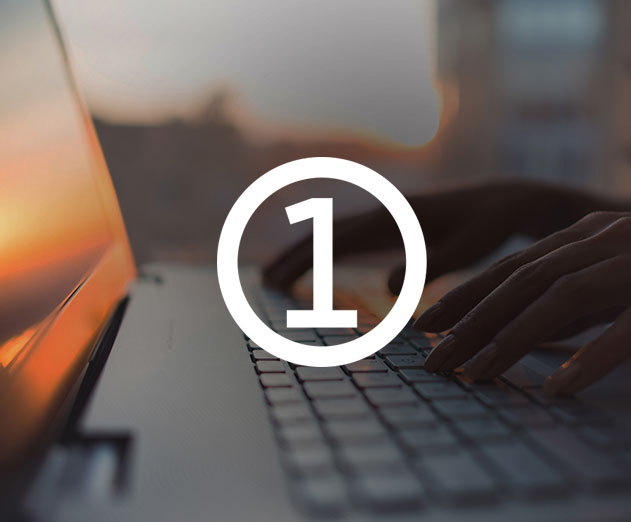 AOL launches Smart Yield beta
Monday, June 05, 2017 by Richard Harris

AOL has announced the beta launch of Smart Yield, a mobile-first solution that solves the challenge of leveling the demand bidding playing field for mobile publishers. By creating a unified auction, Smart Yield provides advertisers with the inventory they want and mobile publishers and app developers with the opportunity to gain the highest possible yield for each impre...
---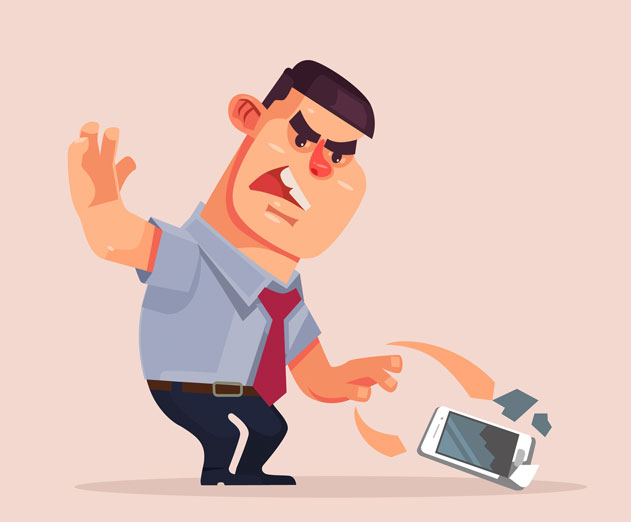 Almost all users abandon apps with bugs and glitches
Wednesday, May 31, 2017 by Michael Haynes

88% of app users abandon apps due to finding bugs and glitches. This, according to a recent survey conducted by QualiTest Group, the world's second largest pure play QA and independent software testing company. The survey also revealed that: - Nearly 8 in every 10 users notice glitches and bugs in the apps that they use.- Over 50% of users indicated that they would aban...
---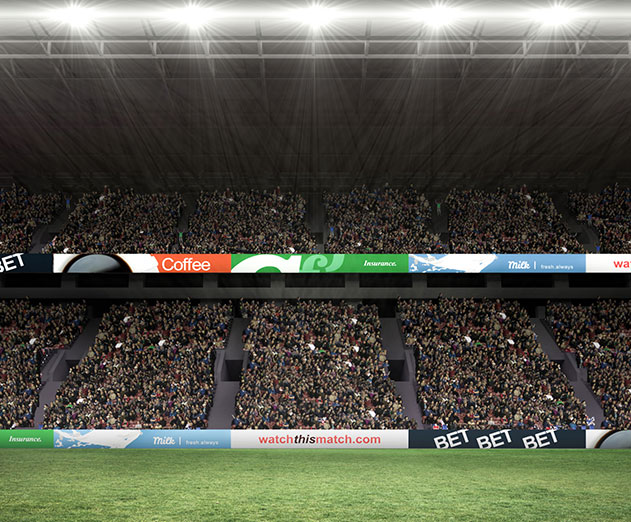 Digital transformation wave reaches the sports industry
Thursday, May 25, 2017 by Richard Harris

Built.io, a provider of digital transformation solutions, has announced the general availability of its Digital Fan Experience Platform, which allows sports franchises to reinvent how they connect with their fans - during game time and beyond.Now, sports franchises around the world have access to the same award-winning platform from Built.io that helped NBA teams like t...
---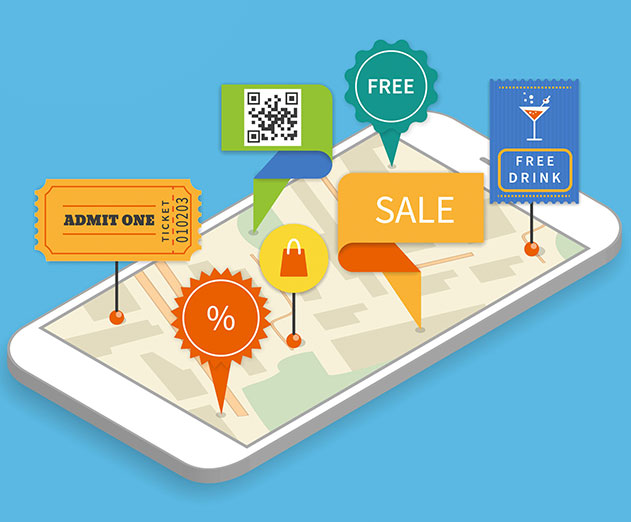 AOL says you need to diversify your ad strategy
Monday, May 22, 2017 by Patrick McCormack

For mobile developers with scale, performance-based advertising has been a massive revenue opportunity. Performance pricing now accounts for 65 percent of all ad revenue achieved in digital, including desktop and mobile. Advertisers and marketers understand the obvious benefits of cost per install (CPI) campaigns, for example, which comprises more than 25 percent of tod...
---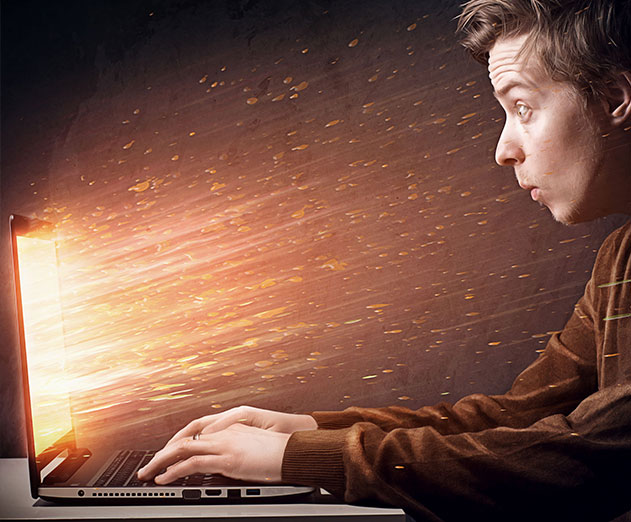 How app developers are failing in user engagement
Thursday, May 18, 2017 by Paul Brody

Editors note: Paul Brody is the Chief Product Officer at CleverTapIn the app world, do or die comes down to how well you engage your users, and if abysmal click-throughs and open rates are any indication, most apps aren't doing that very well. But it's not the fault of the product developers, nor is it an issue with the marketing department. It's how the two work, or to...
---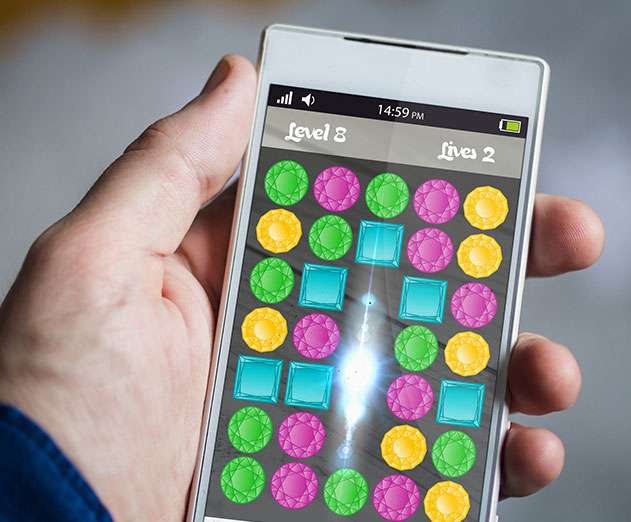 AppOnboard raises $4M in a seed round
Wednesday, May 10, 2017 by Michael Haynes

The app economy is larger than ever - mobile revenues grew 40 percent in 2016 with app developers grossing $37 billion, excluding any advertising revenue. Roughly half of that goes back in the ecosystem for User Acquisition (UA) - or paying for downloads.AppOnboard Inc, mobile app demo maker, has raised $4M from Troy Capital Partners, London Venture Partners ("LVP) and ...
---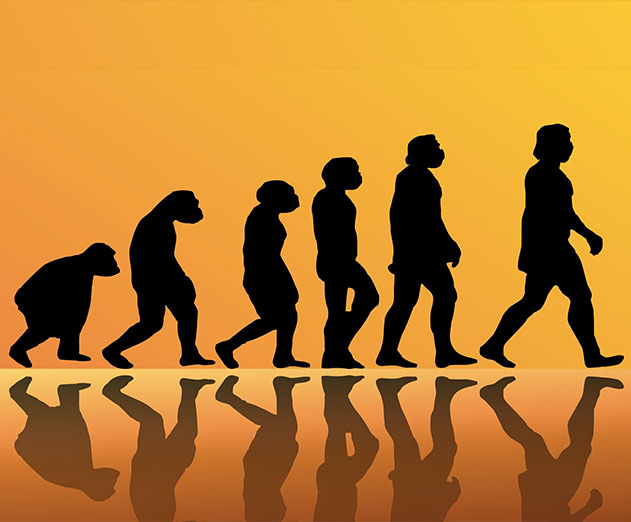 Customer experience is becoming critical and needs revamped
Tuesday, May 09, 2017 by Christian Hargrave

Organizations need to rethink traditional approaches to customer experience management according to a new study sponsored by Axway in partnership with industry analyst firm IDC. The study, The Role of Customer Experience Networks in Delivering Value-Based Digital Transformation, found that despite customer experience being the top digital initiative for organizations, 6...
---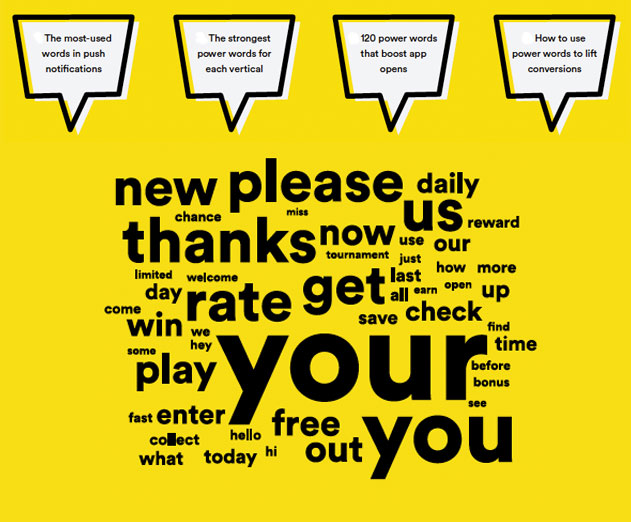 The best words to use in push alerts that boost engagement
Thursday, May 04, 2017 by Richard Harris

With the space constraints and urgency required in a mobile push notification, every word counts. Leanplum has released a new report, "Push Notification Power Words". Based on a text analysis of more than 2.6 billion push notifications, the report identifies highly effective "power words" to help mobile marketers break through the noise and drive better app engagement.I...
---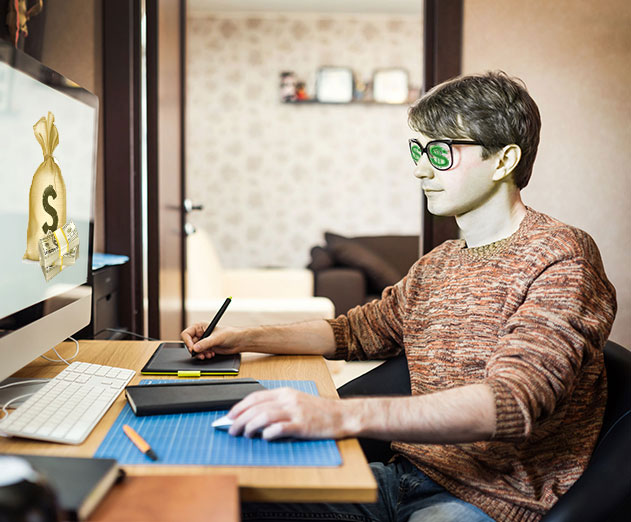 How to earn more revenue from your Android apps
Wednesday, May 03, 2017 by Claudia Dreier-Poepperl

When you hear that Android app revenues are set to top iOS revenue in 2017 and that global app revenue is also set to reach $102 billion by 2020, you can be forgiven for thinking that everyone in the app economy is smiling to the bank. However, according to Vision Mobile, 64 per cent of Android app developers are operating under a 'poverty threshold' of $500 per month i...
---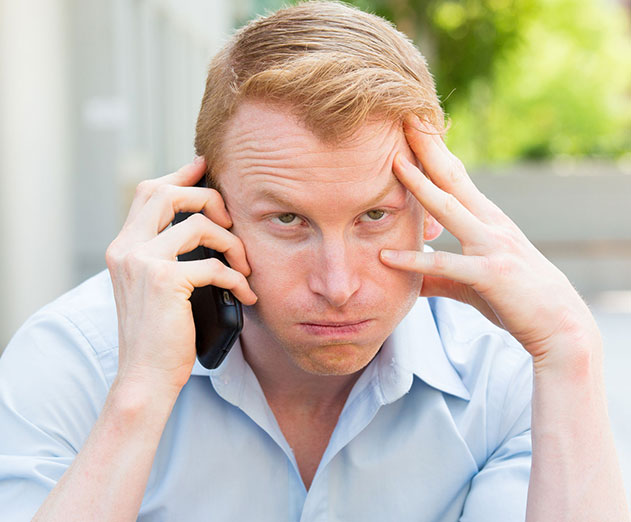 Monetizing apps without alienating users: A chat with Receptiv
Wednesday, May 03, 2017 by Richard Harris

We recently sat down with Receptiv, the company formerly known as MediaBrix, to learn more about how they work with app developers monetize their products. Receptiv is an in-app mobile video ad platform that connects brands to app users to increase ad performance. Founded as MediaBrix in 2011 and named an Adweek Top Mobile Innovator, they are available via both programm...
---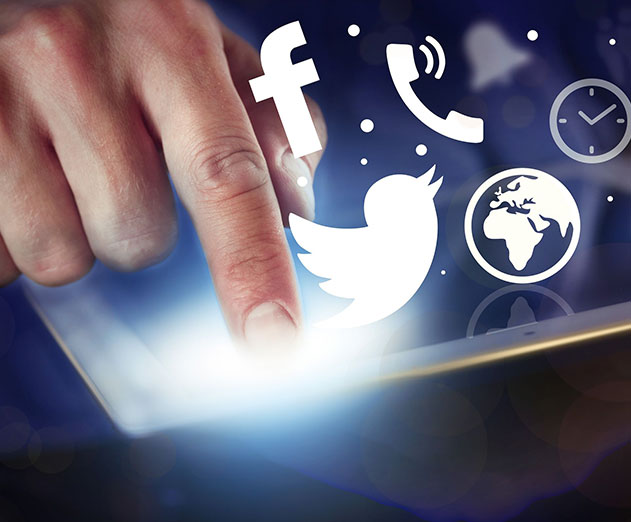 Growing your business with an app
Tuesday, May 02, 2017 by Richard Harris

There are many different tools available for businesses to use to market and promote their products and services. Social media is one of those major platforms, but the passive nature of these websites and platforms doesn't always make them the best way to reach customers. Creating a mobile app for your business allows you to directly engage with your consumer base, but ...
---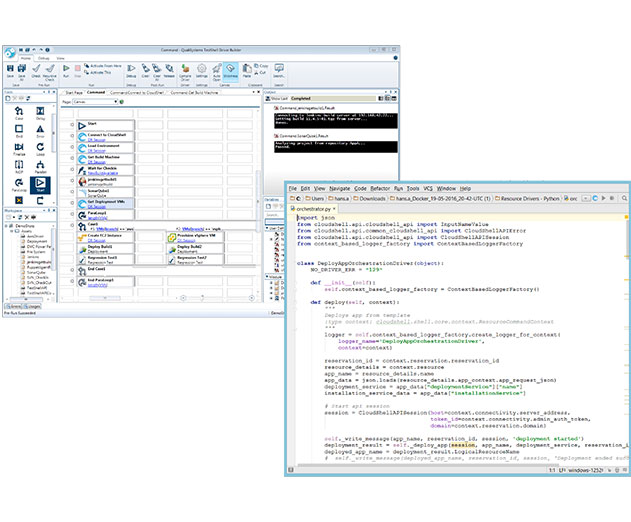 Quali's CloudShell version 8 is now generally availability
Friday, April 28, 2017 by Christian Hargrave

OpenStack adoption in enterprises is becoming increasingly embraced as revenues grow at 35% CAGR, according to 451 Research. Adoption of OpenStack is increasing among organizations with over 1,000 employees both with on-premise and hosted OpenStack deployments. The 451 Research team predicts a growing number of use-cases across enterprise and service provider deployment...
---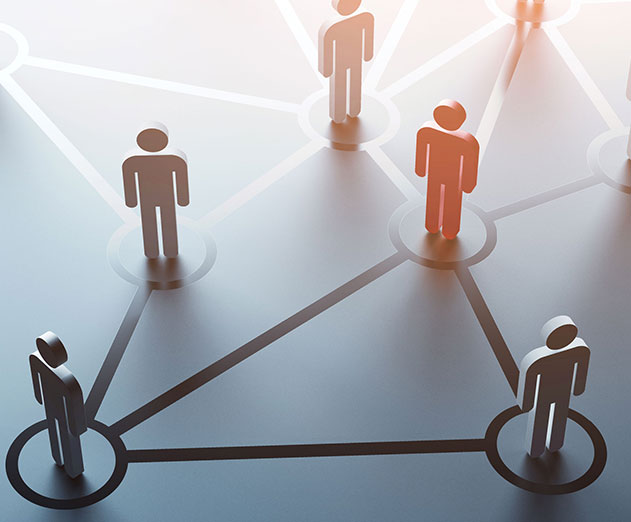 BICS enters agreement to acquire TeleSign
Wednesday, April 26, 2017 by Richard Harris

BICS, a provider of international wholesale connectivity and interoperability services, has announced it has entered a definitive agreement to acquire privately held TeleSign Corporation, a United States company active in the provision of authentication and mobile identity services to Internet and digital service providers, for $230 million. The acquisition will create ...
---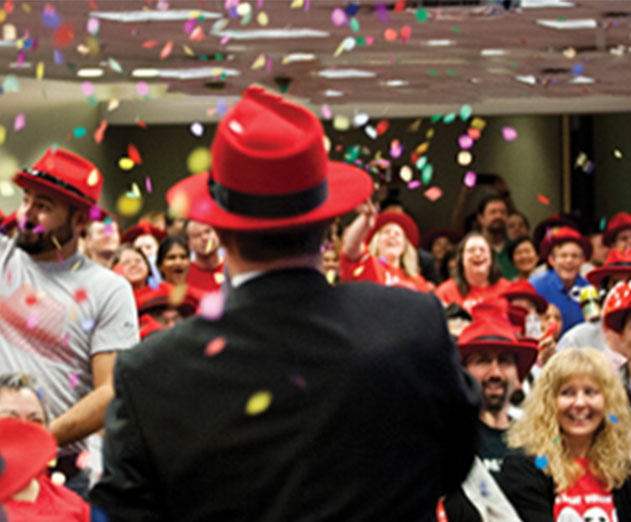 Catching up with Red Hat Mobile to talk about low code in the enterprise
Tuesday, April 25, 2017 by Richard Harris

Low code is a movement that has emerged in the marketplace in recent times, not only for mobile but also for business process management (BPM) and other application development areas. What company can resist the pull of low-cost and relatively fast development times? Especially when it's as simple as a drag and drop gesture away. So it's not surprising that many big nam...
---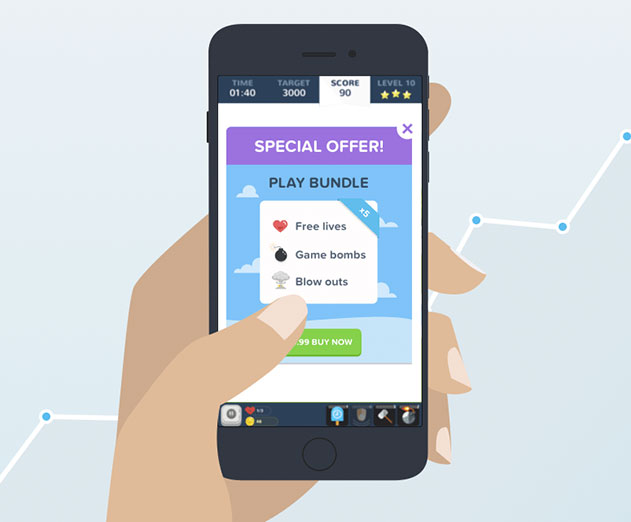 Keeping your free to play games and apps profitable
Friday, April 21, 2017 by Richard Harris

Free-to-Play isn't a new concept, it's still a very popular business model for many software companies, game and enterprise alike. But although a F2P platform looks very attractive to prospective customers, the downside is the wager that is made on whether or not enough customers will make the leap to actually pay for the premium items on your platform. It's this consta...
---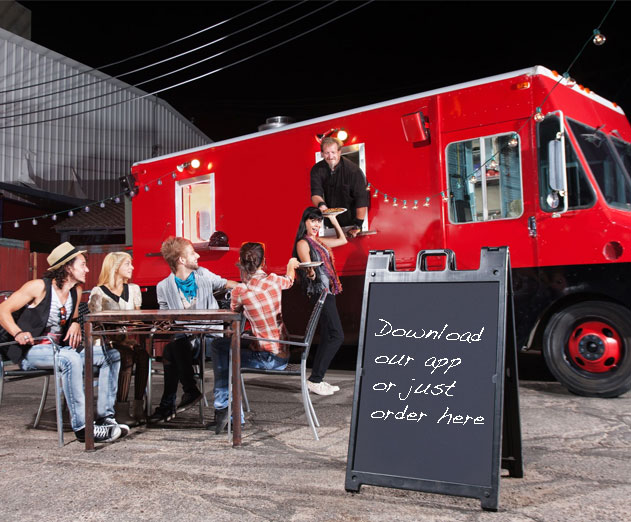 Small business and mobile apps insight
Thursday, April 20, 2017 by Richard Harris

Small and medium-sized businesses (SMBs) are moving rapidly toward adopting mobile apps in 2017, according to new research from Clutch. They report that 42% of SMBs have built their own mobile app, and the survey indicates that SMBs increasingly view them as a worthwhile tool to improve business operations and return on investment.Two-thirds (67%) of SMBs surveyed said ...
---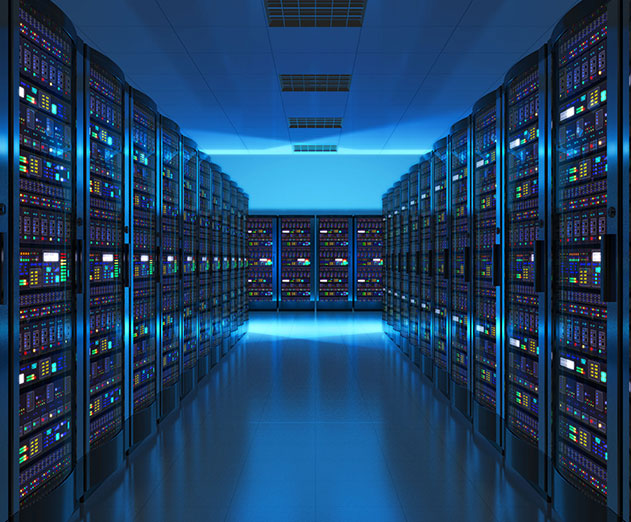 How NGINX could overpower Microsoft soon
Thursday, April 13, 2017 by Richard Harris

In 2016, NGINX experienced their largest gains as a web server vendor, having increased by 4.8 million active sites and 2.85 percentage points. Netcraft believes that if these trends continue in 2017, NGINX could possibly overtake Microsoft as the second largest vendor in the second half of the year.In a recent conversation with Faisal Memon, Product Marketing at NGINX,...
---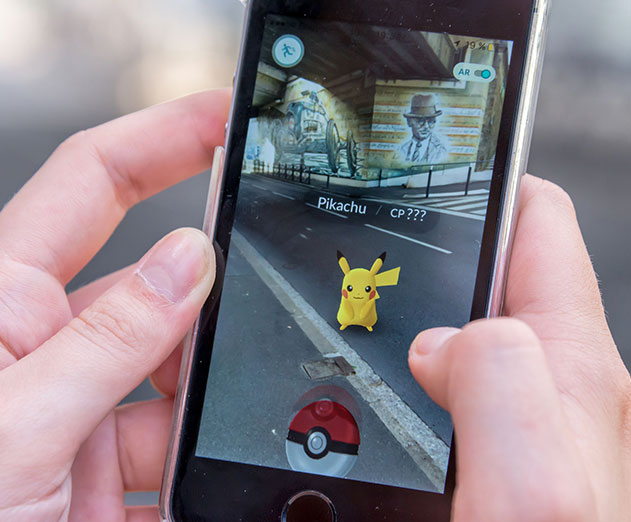 The marketing secrets of the most popular apps
Tuesday, April 11, 2017 by Richard Harris

Editors note: Guest submission by Stefan Benndorf, Managing Director & COO, AppLiftThe most successful apps are engaging and well-designed, but that is not the only reason why they're popular. The Angry Birds and Pokémon GO's of the world owe much of their success to masterful marketing. Americans spend nearly 80 percent of their time on mobile phones in their three...
---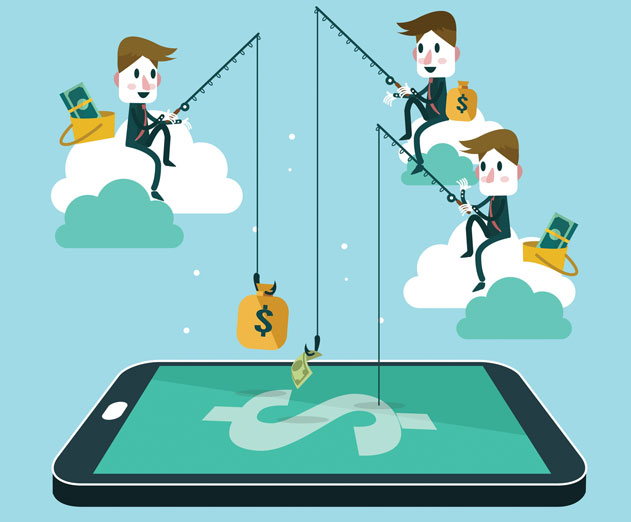 Selling your app and what you should know
Monday, April 10, 2017 by Richard Harris

The app market has changed significantly over the last few years. Google Play, for example, had 600,000 apps in 2012. Now it has more than 3 million. Despite this, a report from Nielsen suggests that users only use 27 apps per month. As a result, it is increasingly difficult for developers and app owners to maintain engagement and to successfully monetize their apps.Acc...
---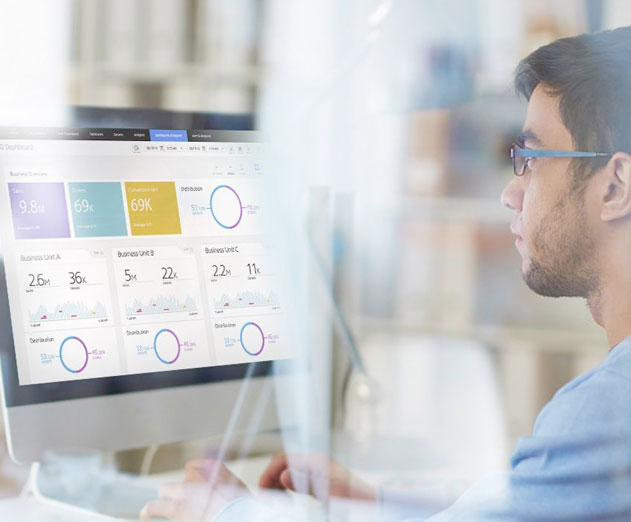 AppDynamics Developer Toolkit release for Spring is here
Thursday, April 06, 2017 by Christian Hargrave

AppDynamics, a Cisco company and a application intelligence company, is planning on a Spring '17 release, including the AppDynamics Developer Toolkit and major updates to Enterprise iQ and Business iQ. The new releases are aimed at giving application teams better abilities to deliver impactful customer experiences.In our digital-first world, where quality and performanc...
---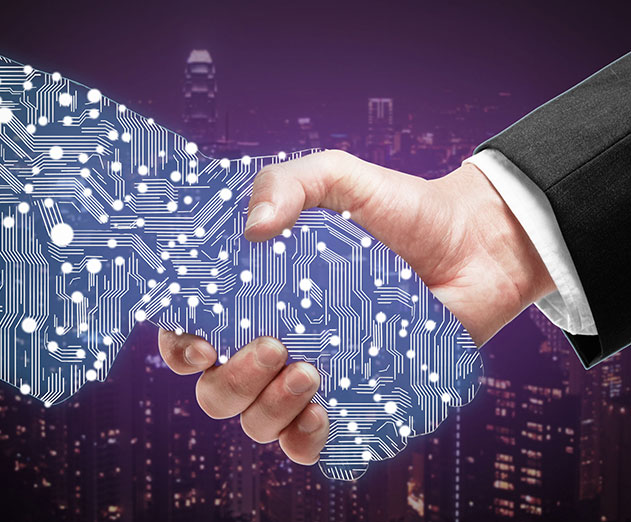 Digital transformation will create jobs not kill them
Wednesday, April 05, 2017 by Michael Haynes

When it comes to organizational impact, IT companies may be expecting to add jobs (including mobile app developers) over the next three to five years due to new projects (72 percent) and new technologies (69 percent) for digital transformation, according to a YouGov survey commissioned by Appian. Even more, 77 percent of IT leaders report digital transformation is a job...
---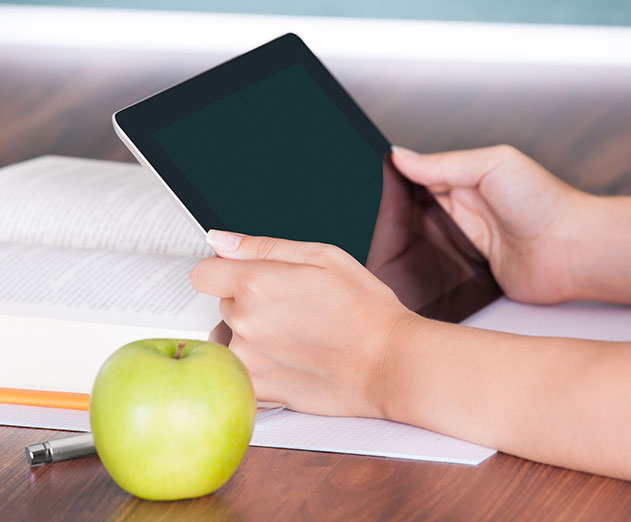 Get a free intro to Apache Hadoop course
Friday, March 31, 2017 by Richard Harris

The Linux Foundation, the nonprofit advancing professional open source management for mass collaboration, today announced its newest massive open online course (MOOC) is available for registration. The course, LFS103x - Introduction to Apache Hadoop, is offered through edX, the nonprofit online learning platform launched in 2012 by Harvard University and Massachusetts I...
---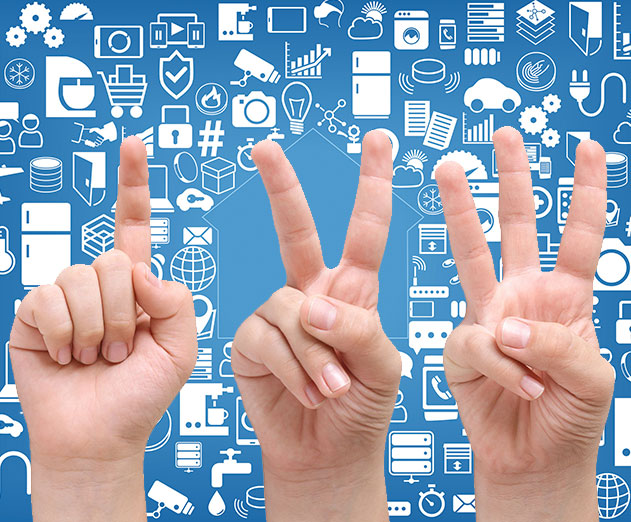 3 ways developers can stay relevant while IoT steams forward
Friday, March 31, 2017 by Julie Lockner

Apple watches, Nest thermostats, and Amazon's connected inventory management systems are examples of how the Internet of Things (IoT) is revolutionizing how companies do business. It's not going away, either; according to IDC, the IoT market could almost triple in the coming years, projecting an increase in market worth from $655.8 billion in 2014 to $1.7 trillion by 20...
---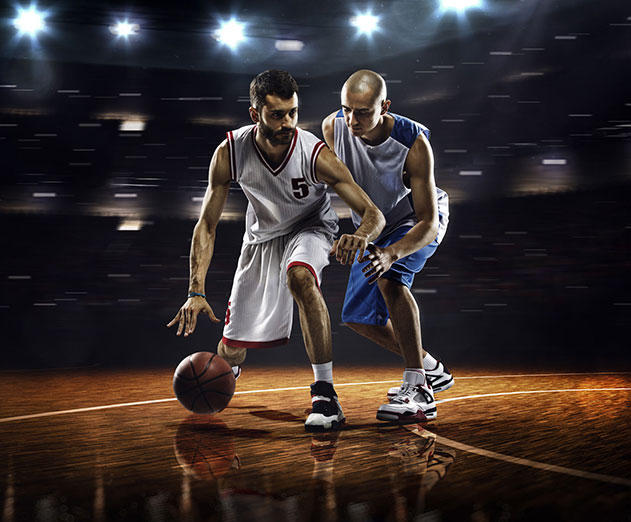 How Fanatics gets ready for March Madness
Wednesday, March 29, 2017 by Richard Harris

When a team makes the playoffs, signs a player, or wins it all, Fanatics, a sports apparel company, wants to be first with the gear fans want. In order to maintain speed in the cutthroat world of e-commerce, the tools that Fanatics needs to use must be just as fast, reliable, and flexible as the current market trends. That's why Fanatics chose CircleCI Enterprise as the...
---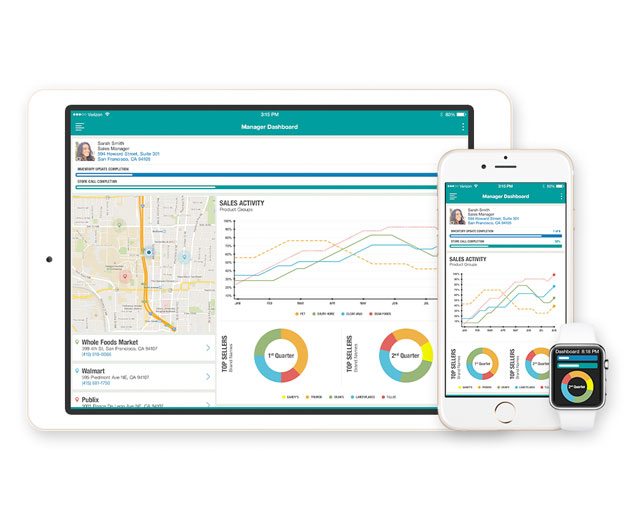 SmartUX 5.0 released so you can make low-code apps even faster
Thursday, March 23, 2017 by Christian Hargrave

PowWow Mobile, the enterprise mobility platform that lets you create apps, has announced the latest release of its SmartUX Platform version 5.0. The new enhancements will simplify collaboration between IT and business teams through new levels of speed, visibility, and controls. SmartUX 5.0 is the most powerful platform for the rapid design and deployment of enterprise m...
---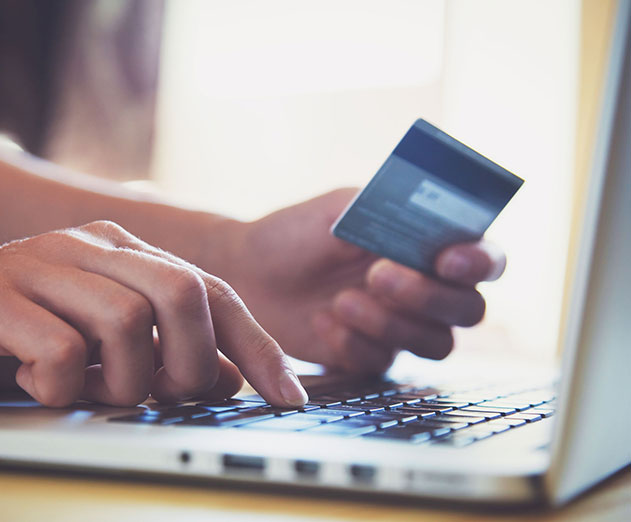 A real-time, open source commerce platform launched by Reaction Commerce
Tuesday, March 21, 2017 by Richard Harris

Reaction Commerce has announced the general availability (GA) release of its breakthrough, real-time and completely open source commerce platform, designed to build, run and scale modern digital stores. Offering the simplicity that businesses expect, along with the reliability, customization and scalability that larger retailers and brands require, Reaction Commerce ena...
---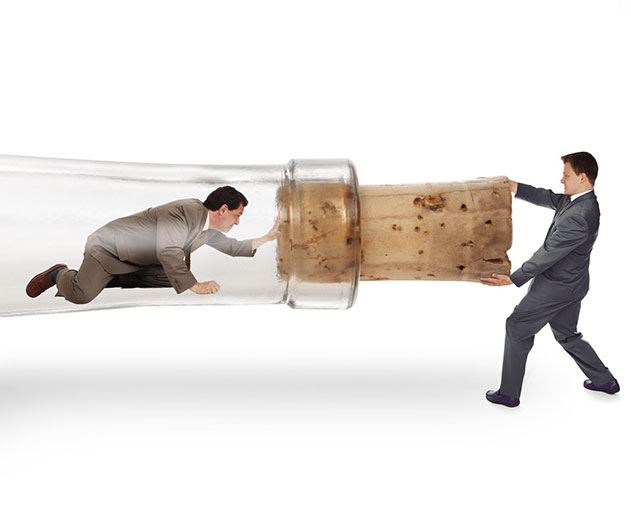 What's really behind your database bottleneck
Tuesday, March 21, 2017 by Baron Schwartz

Databases are critical to business success in e-commerce websites and mobile apps. Database bottlenecks, outages, and performance problems can put your digital business at risk.When we talk about database performance we tend to think of indexes, SQL design, lock contention, and the like. But a lot of the most serious bottlenecks - the ones that make you miss release dea...
---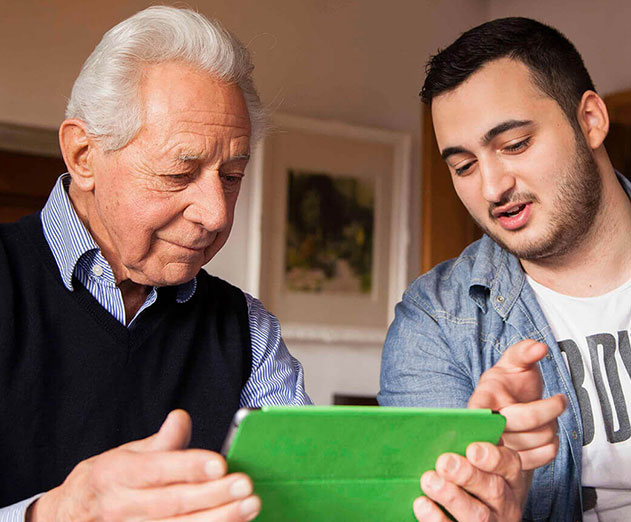 Coresystems says crowdsourcing can upend the field service industry
Monday, March 20, 2017 by Christian Hargrave

Coresystems has introduced the Project Management Module, a significant new enhancement to its field service software platform. With the new offering, Coresystems is enabling customers to crowd source their field service operations through their "crowd service" delivery model, in order to reduce operational expenditure and risk and increase customer satisfaction and rev...
---
Free photo transforming SDK toolkit gets updated
Wednesday, March 15, 2017 by Christian Hargrave

Kanvas will be adding a new feature to its SDK toolkit (which it made available to the developer community for free in January), allowing users to transform their photos into artwork - for instance, turn that pic of a sunset into a Van Gogh-esque painting. With the new feature, called Kanvas AI Art, a user can simply choose a filter of an artistic style. From here, usin...
---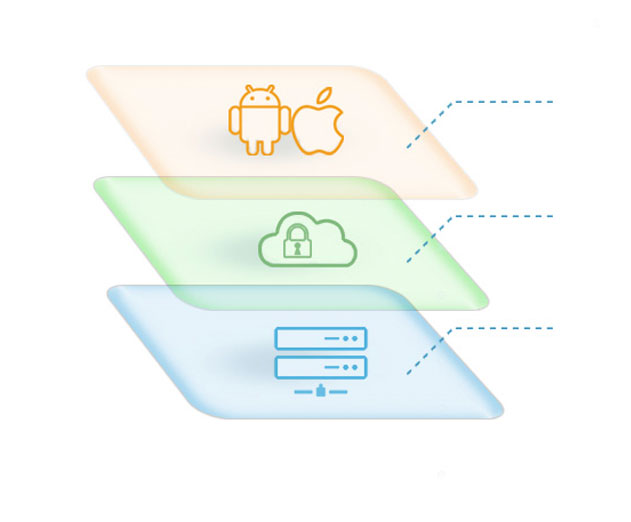 ImmuniWeb Mobile launches to offer better mobile security testing
Wednesday, March 15, 2017 by Michael Haynes

High-Tech Bridge announces the launch of ImmuniWeb Mobile as part of ImmuniWeb Application Security Testing Platform. The new offering will provide comprehensive assessment of iOS and Android mobile applications, mobile infrastructure backend and data channel encryption. All ImmuniWeb Mobile packages are provided with a zero false-positives SLA. The mobile application s...
---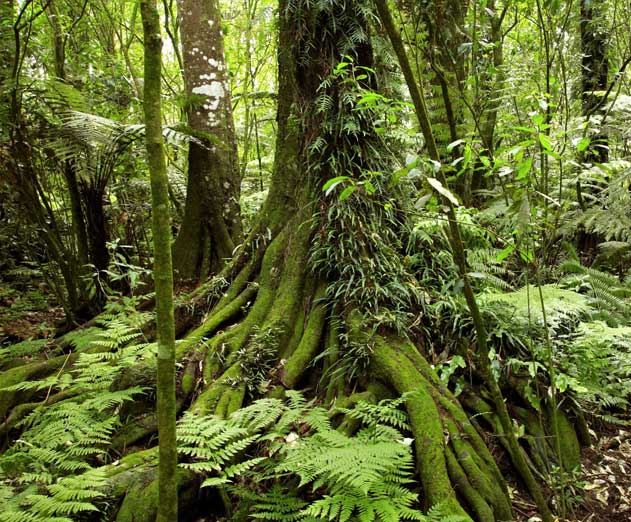 Rainforest launches new testing product into GA
Tuesday, March 14, 2017 by Michael Haynes

Rainforest QA announced that Rainforest QA Exploratory is available to all customers. The new product leverages Rainforest's unique crowdsourcing model to employ an elite, vetted tester army of thousands to perform exploratory tests in a fraction of the time and at a fraction of the cost of competitors.Bug discovery and building test coverage are two of the most time-co...
---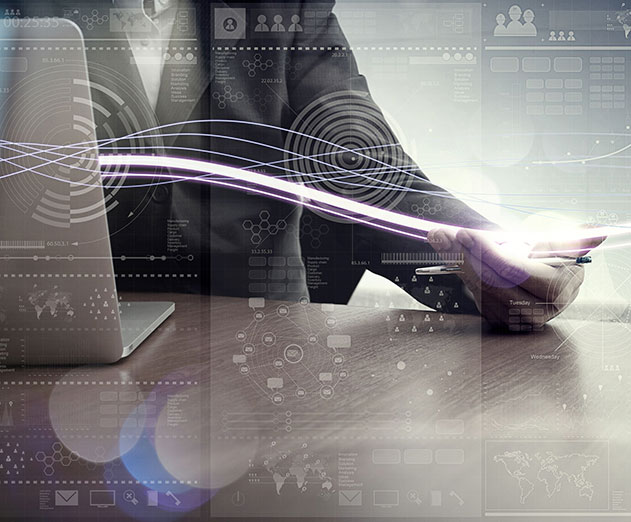 A progress report on big data initiatives
Tuesday, March 14, 2017 by Christian Hargrave

Qubole, the big data-as-a-service company, has released the results of its State of DataOps report, a survey of IT and data professionals on the progress of their big data initiatives. The survey revealed a clear reality gap: while data teams have high confidence they can enable self-service insights to meet growing demands across the enterprise, few have delivered on t...
---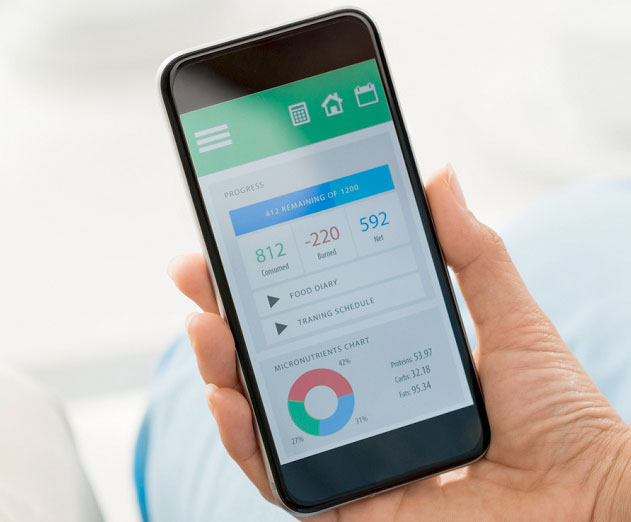 The biggest delays in digital transformation initiatives
Tuesday, March 14, 2017 by Richard Harris

We recently caught up with Robert Reeves, co-founder and CTO of Datical, a provider of database release automation solutions, on the findings of a recent survey - conducted by IDG and commissioned by Datical - that reveal the biggest delays in digital transformation initiatives. ADM: When on the road to digital transformation, what causes the biggest speed bumps?Reeves:...
---
Smartling now integrates with IBM Watson Language Translator
Monday, March 13, 2017 by Christian Hargrave

Smartling, a translation technology service, has released a new integration that enables global brands to seamlessly use Smartling products and services with the IBM Watson Language Translator machine translation service. Companies using the new Smartling plug-in have more flexibility and control of the translation supply chain and access to pioneering machine tran...
---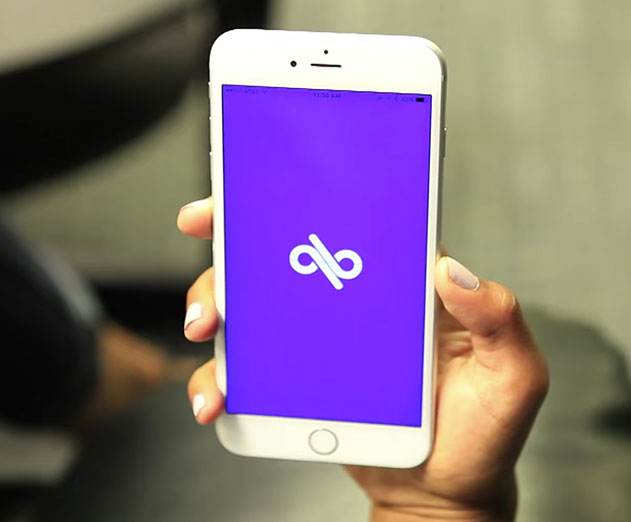 KiwiTech announces a partnership with Blingby
Friday, March 10, 2017 by Richard Harris

Imagine watching a YouTube video and moving your cursor above a person's jacket. From that simple action, a drop-down appears with information on the jacket, through which a user can click through to purchase. Or what if PM Justin Trudeau is giving a presentation in front of the 4 Seasons in Montreal, move your cursor to the hotel and information on room rentals, ...
---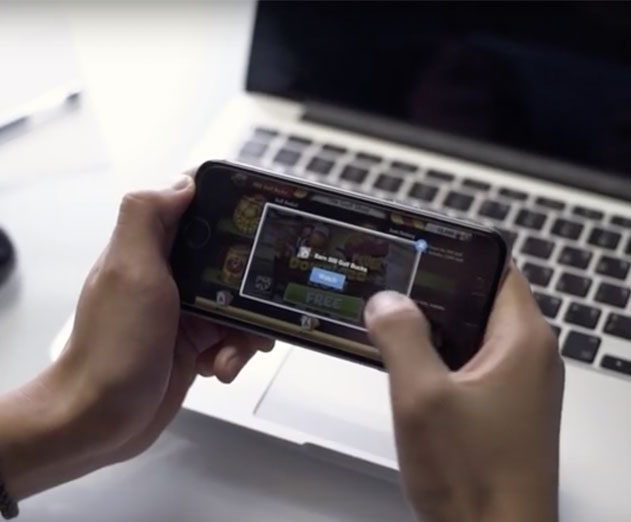 ironSource now includes AdMob in their mediation network
Tuesday, March 07, 2017 by Christian Hargrave

ironSource announced the expansion of their integration with AdMob as a network partner of their Supply Side Platform. Publishers using the ironSource Mediation SDK can now leverage AdMob as a premium demand source for rewarded video in addition to interstitials. This incrementally increases competition for their video inventory, and maximizes global fill rates and eCPM...
---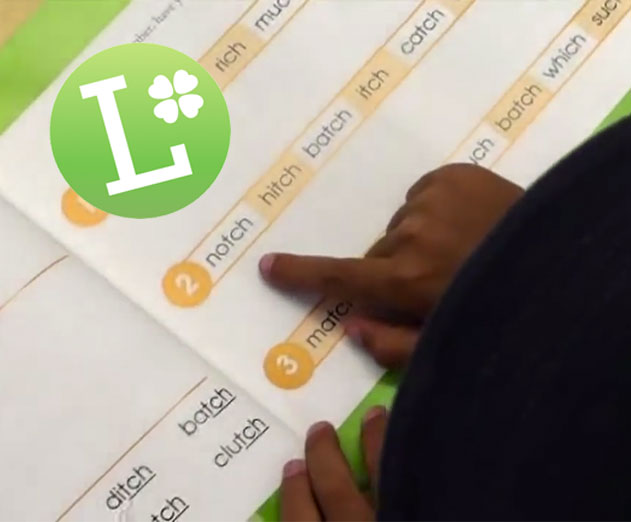 Lucktastic helps Hooked On Phonics with user engagement
Tuesday, March 07, 2017 by Michael Haynes

Hooked on Phonics believes that reading is the gateway to all learning and they focus on nurturing that thirst for knowledge with products that are fun, effective, and easy to use. That's why they've brought together a dedicated team of parents, leading educators, interactive designers, writers, and artists. Through collaboration, research, and testing, they continually...
---
Webscale launches new WAF to thwart attacks on eCommerce sites
Thursday, March 02, 2017 by Richard Harris

Webscale has announced the launch of their Cloud Web Application Firewall (WAF), the first of a new line of a-la-carte solutions designed to address the pain points many businesses face with regards to the security, availability and performance of their critical web applications. While the market is flush with WAF solutions that combat malicious attacks at the edge of a...
---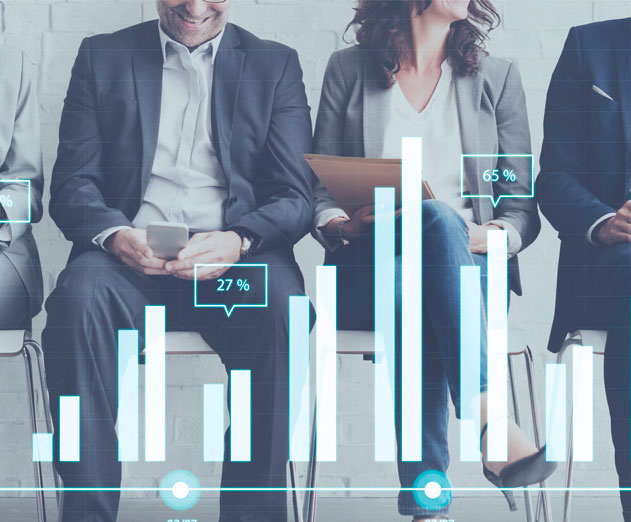 How to increase app revenue by using analytics
Wednesday, March 01, 2017 by Richard Harris

Editors note: Guest submission by Mark Rosner, CRO of AppLovinYou wouldn't create a website without at least one line of code for Google Analytics. So why would you create an app without it? Analytics might seem like an obvious element to incorporate into app development, but I'm still shocked that I regularly meet developers who don't use analytics at all, or bare...
---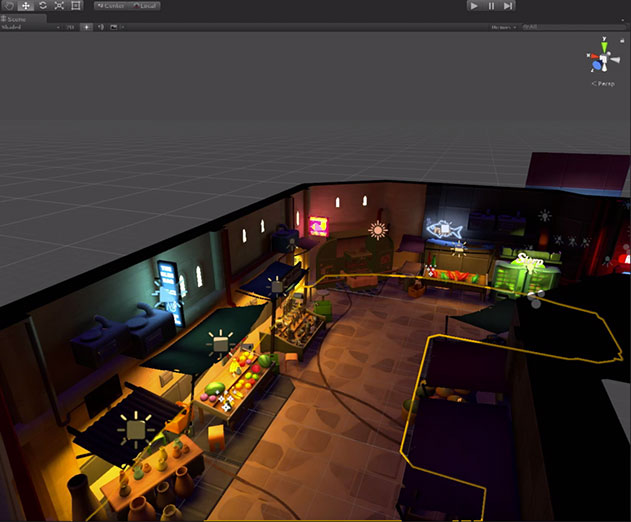 Unity 5.6 is coming, what you need to know
Wednesday, March 01, 2017 by Christian Hargrave

Unity Technologies has announced at GDC that Unity 5.6 will release on March 31, 2017, marking the final installment of Unity 5. The company also provided an early look at Unity 2017, the next generation of Unity with version 2017."The Unity 5 cycle culminating in 5.6 represents great progress in our key focus areas: graphics, performance, stability, efficiency and plat...
---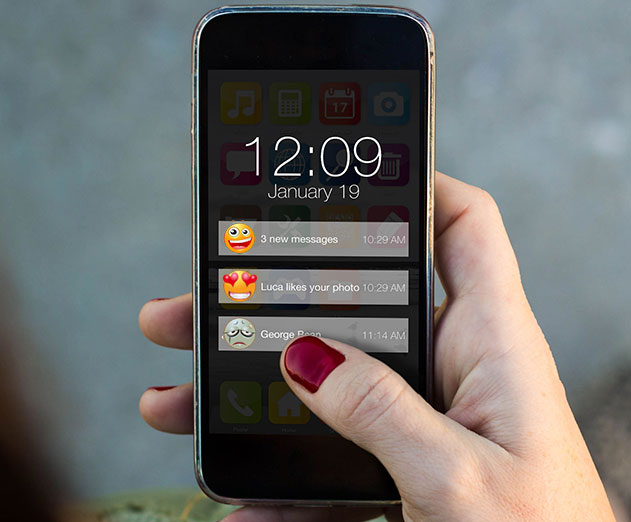 Increase user engagement with emojis inside push alerts
Tuesday, February 28, 2017 by Richard Harris

Leanplum has announced a new Mobile Marketing Trends report that confirms the effectiveness of emoji push notifications in mobile communications. This growth is driven by consumer love for emojis and the emotions they evoke, and it is clear from the data - provided by Leanplum and App Annie - that emojis are more likely to influence conversions. The report provides a bl...
---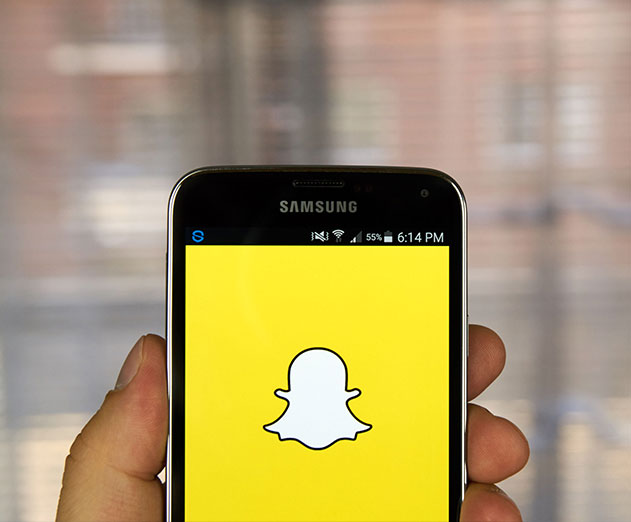 How much is Snapchat really worth?
Monday, February 27, 2017 by Christian Hargrave

Every year Brand Finance values the brands of thousands of the world's biggest companies. Snapchat's brand has been found to be worth only US$1.7 billion. This is 8-9% of the suggested US$19.5-22 billion company value range, an unusually low percentage which suggests that the target may be over-ambitious. Brand Finance's CEO David Haigh comments, "'Brand Finance has val...
---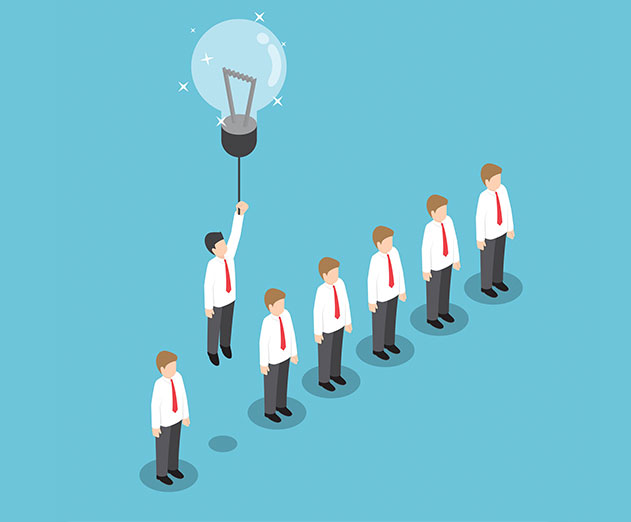 Gamifying an app can help it stand out along with these ideas
Thursday, February 23, 2017 by Richard Harris

Editors note: Guest submission by Hunter Jensen, Founder and CEO of Barefoot SolutionsWith more than 4.2 million smartphone apps in the Apple App and Google Play stores, there's a lot of software that will never pick up the steam needed to become the next Angry Birds, YouTube, or Snapchat. There is good news, though. If you're considering building an app from scratch or...
---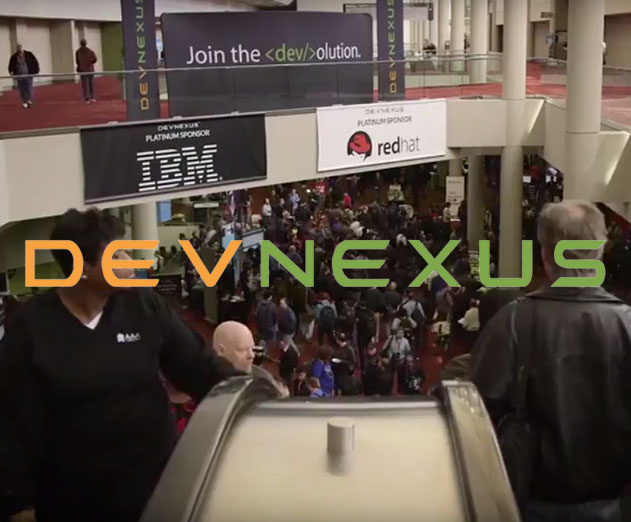 Big Nerd Ranch developers to talk at Georgia World Congress Center
Wednesday, February 22, 2017 by Richard Harris

Big Nerd Ranch, an immersive application development bootcamp and app development learning service announced today that four of their training staff will be featured speakers at DevNexus, The Professional Developer Conference, being held February 22 and 23, 2017, at the Georgia World Congress Center in Atlanta, Georgia."We are very pleased that Big Nerd Ranch is well re...
---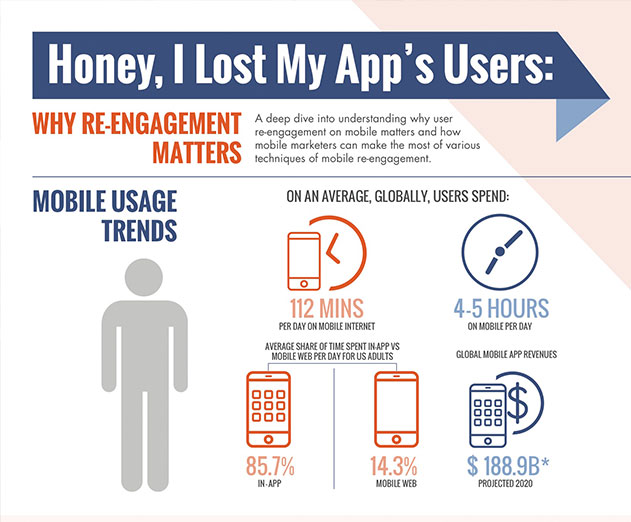 Strategies for mobile app re-engagement
Wednesday, February 22, 2017 by Christian Hargrave

AppLift has released an all new infographic to help app developers understand how they can jump on the second wind of re-engagement of their former users. It also goes on to give information on techniques as to rope people back in and insights into keeping current customers in your app. Installs neither necessarily reflect the success of an app, nor do they guide user e...
---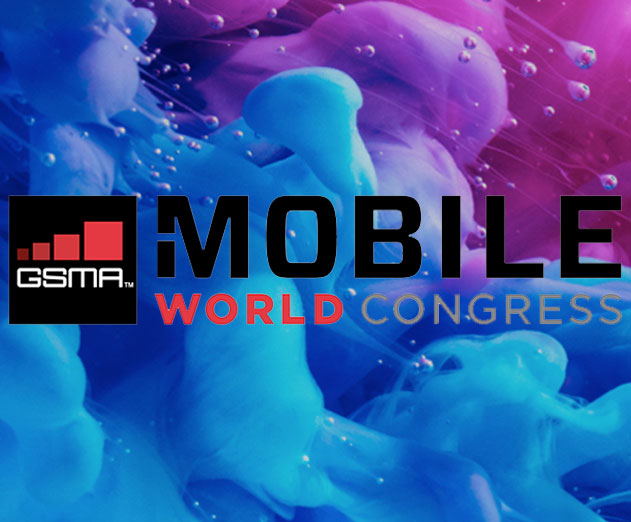 All eyes on Mobile World Conference 2017
Wednesday, February 22, 2017 by Richard Harris

As all eyes turn to the Mobile World Conference (MWC) in Barcelona this month (27 February - 4 March, 2017), Ovum's analyst team have gathered their views regarding what they expect to see at the world's largest and most highly regarded mobile industry event.A key theme, which recurs throughout the report is the belief that MWC 2017 will mark a further shift in the evol...
---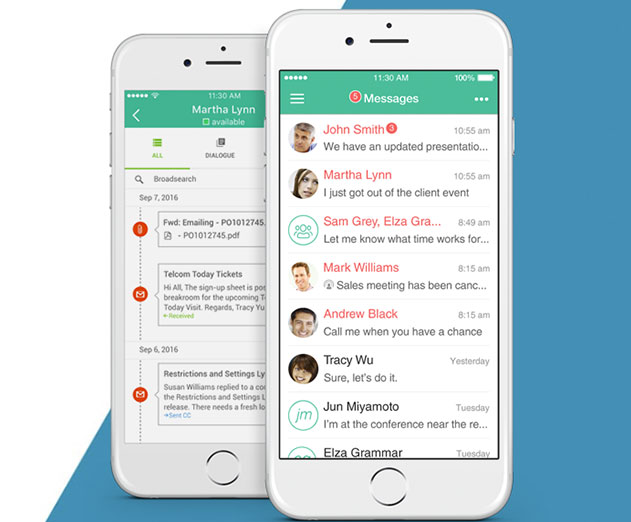 BroadSoft's bMobile gets AI and Apple Callkit
Wednesday, February 22, 2017 by Christian Hargrave

BroadSoft, Inc. has announced two significant enhancements to its bMobile advanced mobility solution: Artificial intelligence capabilities and Apple CallKit support for BroadSoft Business UC-One mobile apps that provide business users with a superior mobile user experience over any device, network or location and unlocks new revenue opportunities for Mobile Operators.A ...
---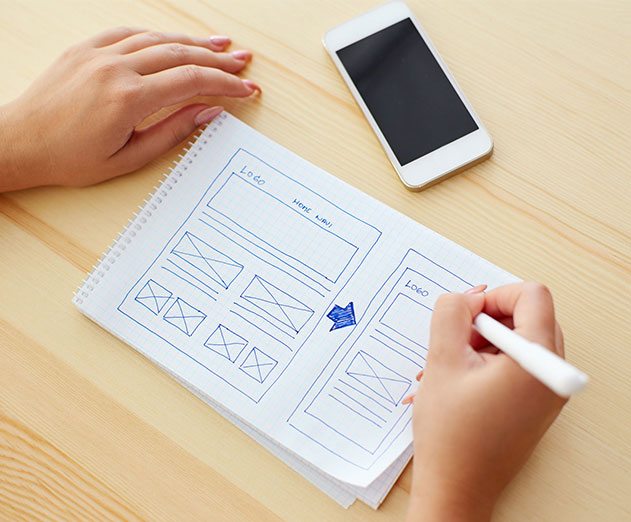 Explaining the app development process to clients
Monday, February 20, 2017 by Daniel Szabo

Revenue from mobile apps is expected to reach $70 Billion in 2017. Yet, developing a successful mobile application is not an easy task. As a developer, you understand the mobile app development process, but may struggle to explain it to your clients. This misunderstanding creates challenges in the development process itself, and can even cause an unsuccessful deployment...
---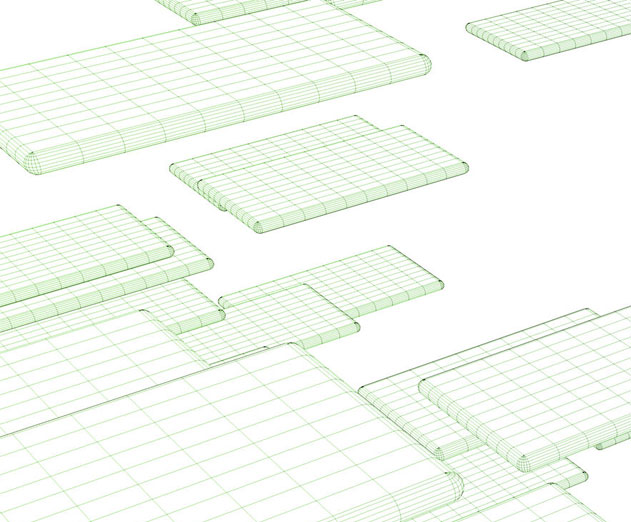 $10B enterprise CDN and application delivery market upended
Sunday, February 19, 2017 by Christian Hargrave

Instart Logic, a technology company, has announced its "Application Services Platform," a set of speed, mobility and security technologies designed to optimize digital revenue. It also announced a new business model designed to disrupt the $10 billion content and application delivery markets, including Akamai. Beginning immediately Instart Logic will deliver enterp...
---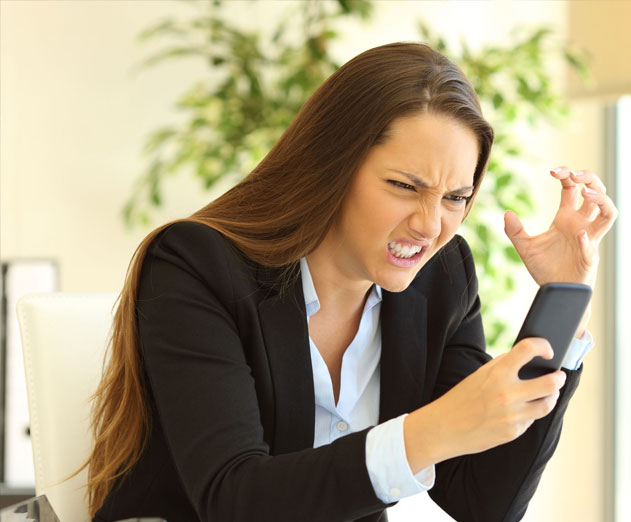 Mobile app advertising is killing adult usage
Saturday, February 18, 2017 by Richard Harris

63 percent of adults avoid mobile apps because of too many adverts, or when asked to pay for the app or extra features. This is the finding of an independent study of 600 mobile app users in the UK and US, commissioned by Tutela, the Wireless Analytics Monetisation (WAM) firm. Users are up to four times more likely to favor apps collecting mobile usage statist...
---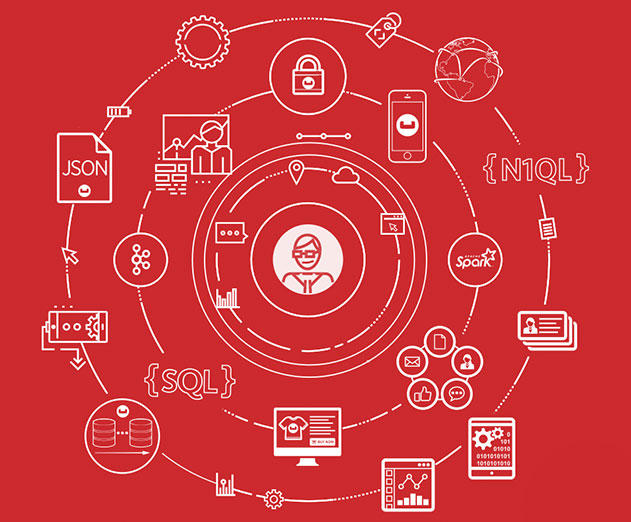 NoSQL provider Couchbase releases a new data platform
Friday, February 17, 2017 by Richard Harris

Couchbase, Inc. announced a new release of their data platform that powers web, mobile and IoT (Internet of Things) applications for digital businesses. The enhanced product suite now provides easier global application deployments, advanced security capabilities and greater development flexibility, and includes Server 4.6, Sync Gateway 1.4, Kafka Connector 3.0 and Spark...
---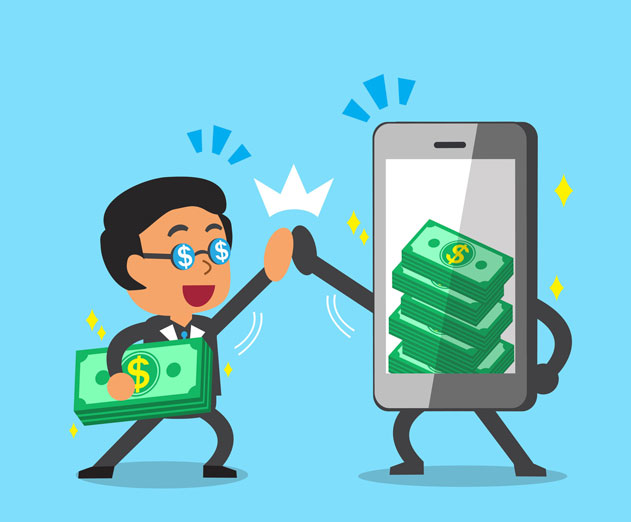 Loyalty programs could be mobile financial service's missed opportunity
Friday, February 17, 2017 by Michael Haynes

Amdocs, a customer experience solutions company, has announced the findings of a consumer and service provider survey, which showed that mobile financial service (MFS) providers are failing to fully realize the potential of loyalty programs to drive revenue growth. A significant gap exists between what customers want and what they are offered. This is especially true fo...
---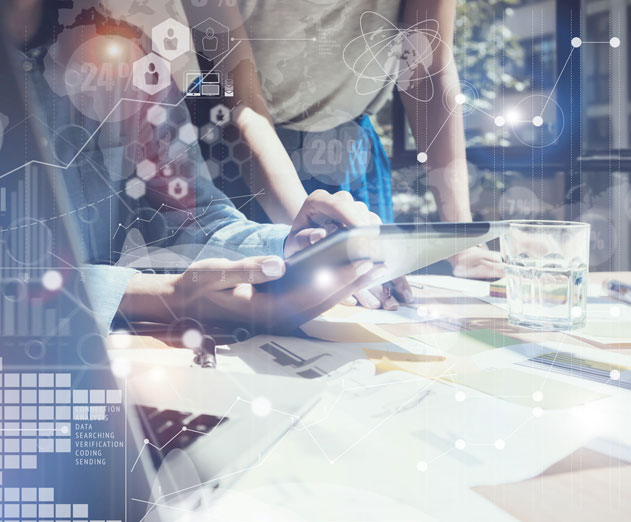 API monetization requires good API management
Friday, February 17, 2017 by Dmitry Sotnikov

More enterprises are going beyond the implementation of APIs to looking at how they can be monetized internally, externally, or both. In this article let's look at different monetization strategies and how they will affect which deployment model will be most effective in your enterprise: on-premises, in the cloud, or a hybrid approach.Indirect MonetizationOften companie...
---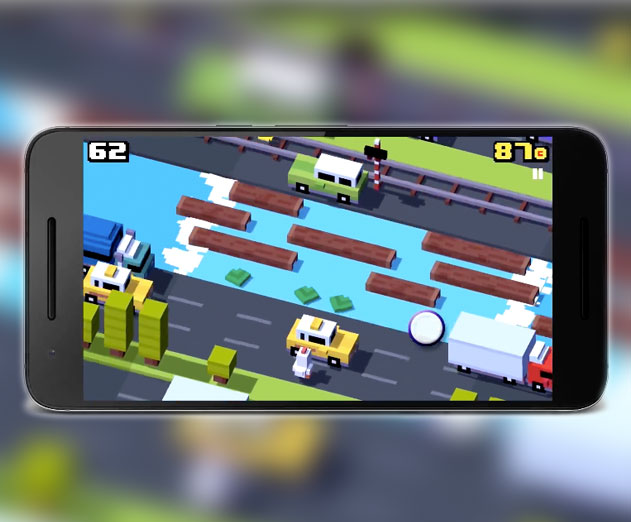 Mobile reward videos showed consistently high eCPM in 2016
Friday, February 17, 2017 by Richard Harris

ironSource has announced the launch of its Industry eCPM Index, an insights engine for tracking regional and global eCPM rates and optimizing mobile app ad campaign effectiveness over time. Ideal for mobile app developers, the ironSource Industry eCPM Index provides insight into app ecosystem advertising performance across region, time of year, geography, ad units, and ...
---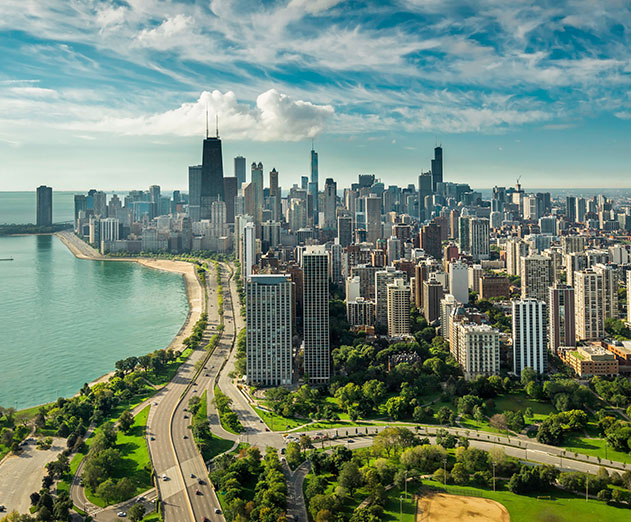 Ogury opens offices in LA and Chicago
Friday, February 17, 2017 by Christian Hargrave

Ogury entered the US market in December 2016 with the launch of its sixth global office in New York, NY. The mobile data specialist's co-founder and CEO USA, Thomas Pasquet, relocated to the city to lead a recruitment drive of top talent to support the company's rapid growth.Integrated within thousands of apps, Ogury's proprietary data collection technology allows it to...
---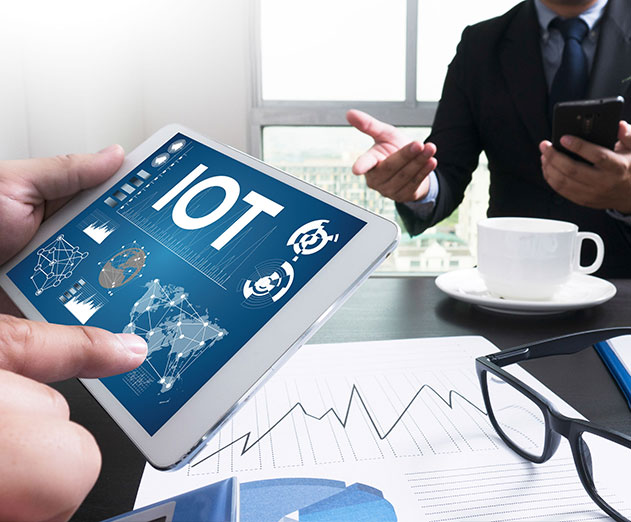 IoT and LPWA revenue expected to exceed $200B by 2025
Thursday, February 16, 2017 by Richard Harris

Analysys Mason has published a new report entitled "IoT value chain revenue: worldwide trends and forecasts 2016–2025" that analyses future growth in diverse sectors and discusses where the greatest opportunities lie for telecoms operators.Report author and Principal Analyst Michele Mackenzie outlines some of the key findings of the report.The total addressable revenue ...
---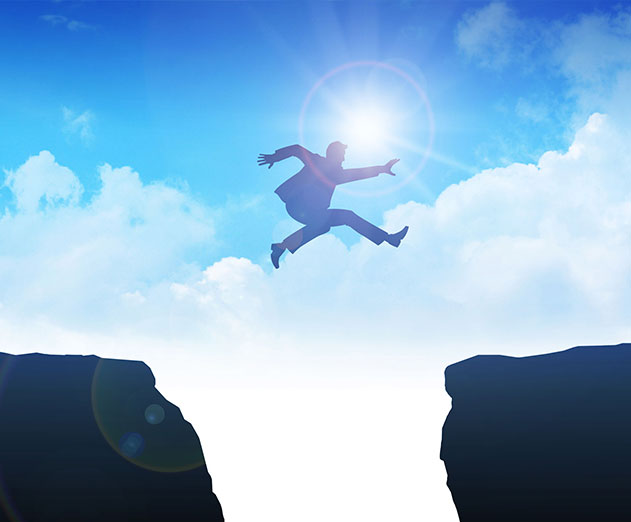 The IT delivery gap is slowing business
Thursday, February 16, 2017 by Michael Haynes

MuleSoft has announced the findings of its 2017 Connectivity Benchmark Report on digital transformation initiatives and the business impact of APIs.Based on a survey of 951 IT decision makers (ITDMs) globally, the report reveals a growing IT delivery gap that is slowing down the majority of the businesses surveyed and directly putting revenue at risk. With a convergence...
---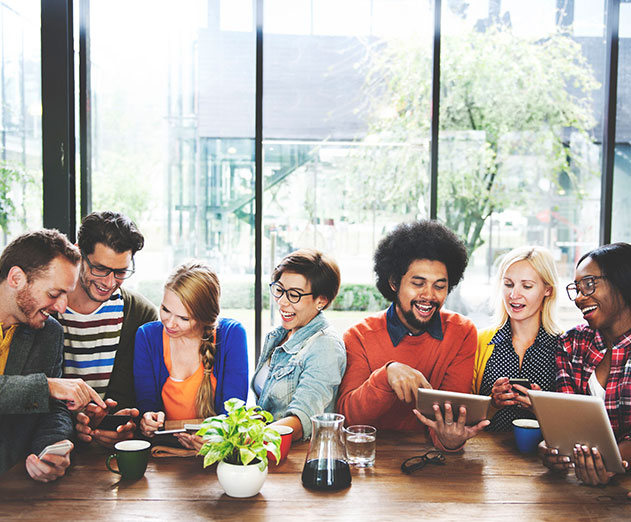 Vungle mobile video ads platform hits $300 million in annual revenue
Wednesday, February 15, 2017 by Richard Harris

Following a year of significant global expansion and customer momentum, Vungle, a marketing platform for in-app video ads, has announced record company growth, reaching a $300 million annual revenue run rate (ARR), a milestone very few companies have reached in the ad-tech industry. The company has also significantly increased adoption of its software development kit (S...
---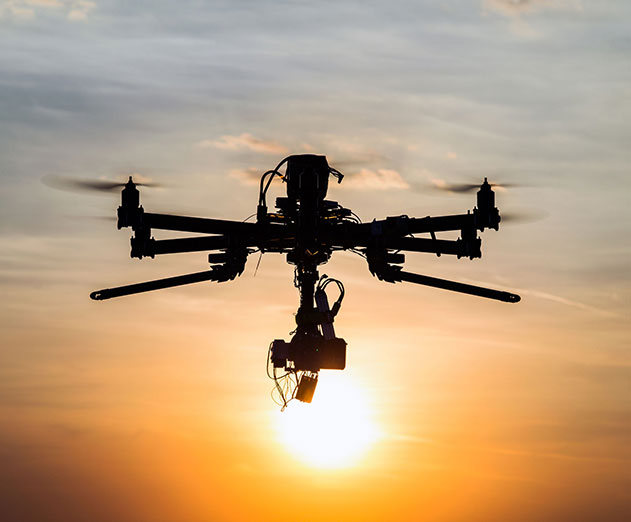 IDTechEx report reveals much larger drone opportunity
Tuesday, February 14, 2017 by Richard Harris

Just when many investors are running for the exit, having burnt their fingers with toy drones and the like, IDTechEx reveals a much bigger picture with considerable potential for the level-headed. The new IDTechEx report, "Electric UAV Drones: Autonomous, Energy Independent 2017-2027" invites developers, and software engineers to consider the trends to larger drones inc...
---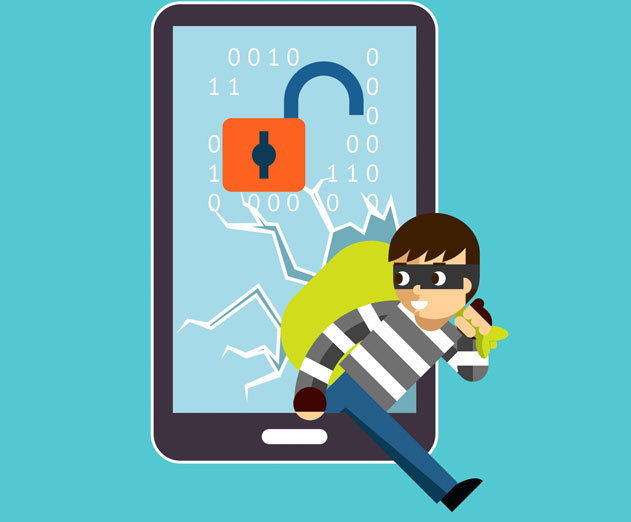 Stopping mobile ad fraud
Sunday, February 12, 2017 by Richard Harris

ClicksMob just released a data report that gives key insights into the $8.2 billion ad fraud problem by analyzing data collected throughout 2016. In the report they address not only the surface problem of the billions of wasted cash but they go on to talk about how all of this fraud is actually tainting a lot of mobile marketing analytics with "dirty data." As...
---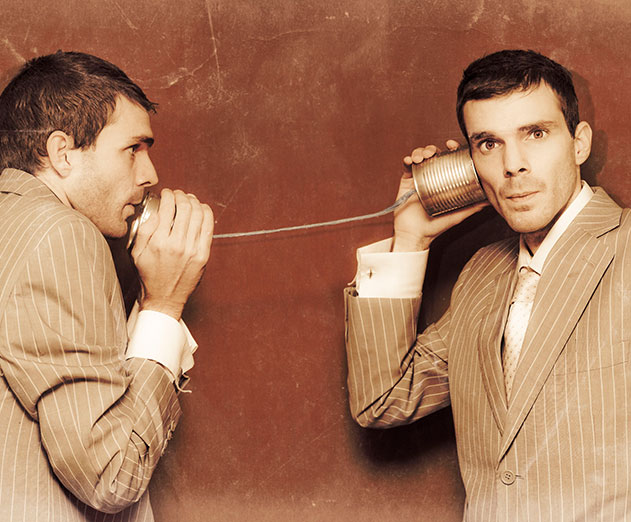 UCaaS adoption gaining ground as enterprises turning to the cloud
Tuesday, February 07, 2017 by Michael Haynes

More than half (51%) of businesses are expected to adopt cloud Unified Communications (UCaaS/Hosted PBX) by 2020, surpassing premise-based PBX as businesses of all sizes shift to the cloud for unified communications, team collaboration and contact center services, according to the 2nd Annual BroadSoft, Inc. survey of global telecom providers and industry leaders.The Bro...
---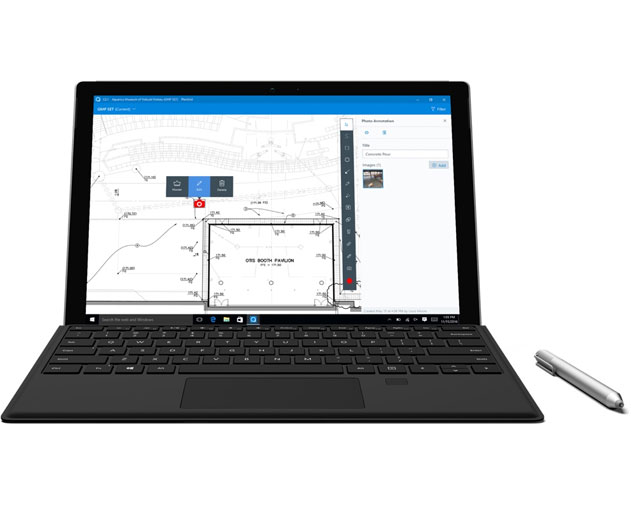 PlanGrid for Windows is out of beta
Monday, February 06, 2017 by Rebeca Ayala

PlanGrid, developer of construction software for the field, is used by tens of thousands of contractors, designers, owners, and architects to finish their projects on time and under budget. Lightning fast, easy to use, and loaded with shortcuts, it delivers thousands of plans right to users' fingertips - helping field teams edit, share, and manage blueprints, spec...
---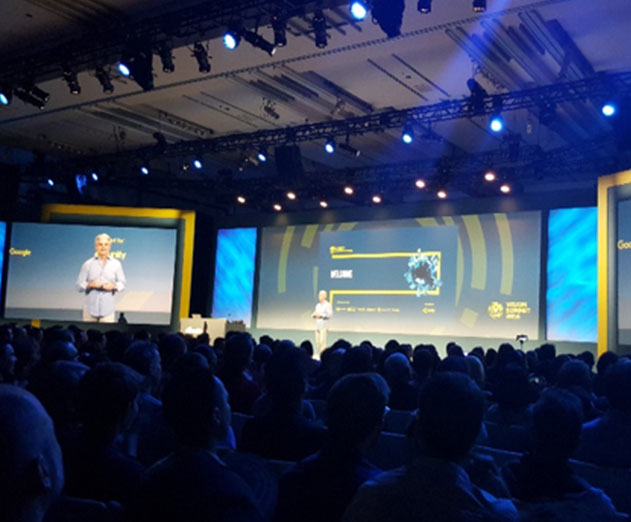 Vision VR/AR Summit 2017 by Unity details released
Friday, February 03, 2017 by Richard Harris

Vision VR/AR Summit 2017, a event for augmented and virtual reality hosted by Unity Technologies will be held May 1-2, 2017 at the Loews Hollywood, Los Angeles. As the third Vision Summit, it will once again bring together creators, artists, programmers and leaders in the VR and AR space for a two-day conference focused on laying the groundwork for and understanding of ...
---
Mobile games market generated $40.6 billion in worldwide revenue in 2016
Thursday, February 02, 2017 by Richard Harris

First ever joint look at mobile, mobile VR and VR markets by SuperData Research and Unity Technologies shows the category equaling that of global box office sales during that time The mobile games market generated $40.6 billion in worldwide revenue in 2016 - a sum equivalent to all global box office sales during the same time period - and grew 18% over the year bef...
---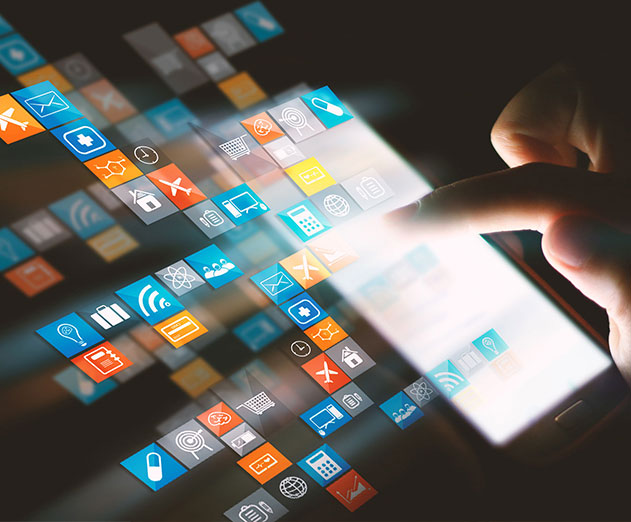 Mobile marketing trends report from MobileBridge: First edition
Wednesday, February 01, 2017 by Michael Haynes

Following the biggest year ever for consumer activity via the mobile channel, an underwhelming number of exec level marketers understand the necessity of keeping pace with the rapidly evolving consumer preferences for mobile engagement, according to MobileBridge's first edition of its Mobile Marketing Trends Report. "The fluidity and omnipresent change in the way c...
---