app monetization news search results
Developer news items we found relating to app monetization
100 results
---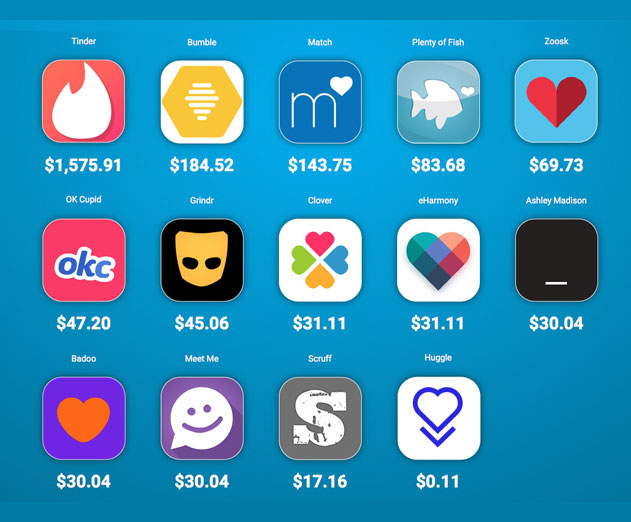 This is how much dating apps make every minute
Wednesday, December 06, 2017 by Christian Hargrave

There's no denying the huge impact dating apps have had on our romantic lives, with 49 million Americans having participated in online dating at least once. With so many people now looking for love online, just how much money are our favorite dating apps making?Tech buy-back site Decluttr has crunched the numbers, looking at just how much money apps like Tinder, Bumble ...
---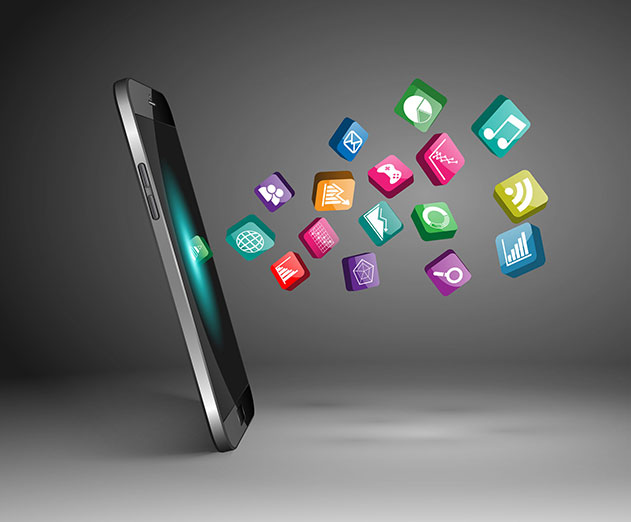 Making in-app purchase whales is more expensive than you think
Friday, December 01, 2017 by Xavier Cramer

Not so long ago, businesses would drive traffic to websites without any concept of what people did once they got there. This traffic could be paid for on a cost-per-click basis and it was relatively cheap. Then we clued into the fact it was possible to track what visitors actually did on websites and equate that in terms of value to the business. The real value of websi...
---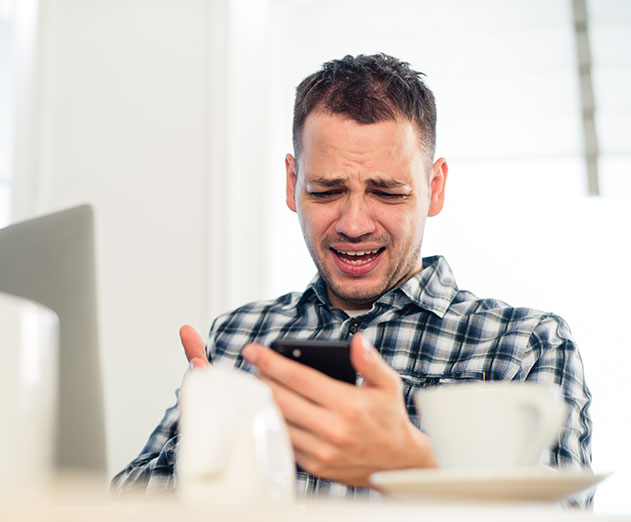 Why your app is getting uninstalled and how to prevent it
Wednesday, November 22, 2017 by Simon Spaull

App developers have a tough job managing the marketing life cycle. Before an app is released, app developers must have plans for user acquisition and they must be agile enough to adapt in those first hectic weeks. But as you gain traction and grow comfortable with how your app is doing, there is a huge worry that looms over you: what if users stop using your app and uni...
---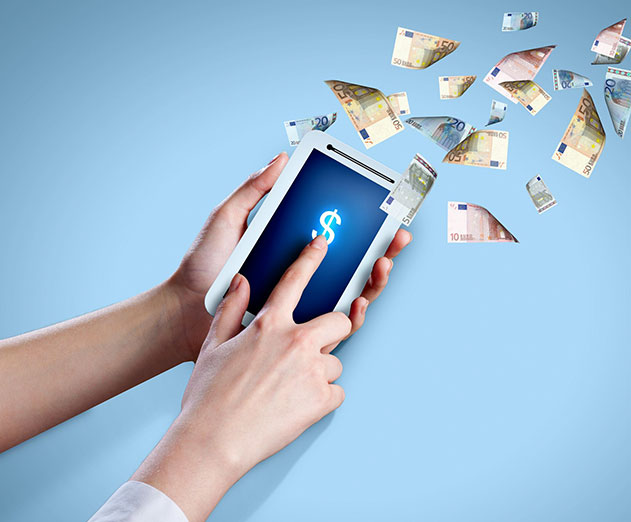 Freemium app model remains best option for developers
Thursday, October 19, 2017 by Christian Hargrave

More than 60% of app developers recommend a "freemium" model for monetizing a mobile app, according to a new survey. With the "freemium" model, an app is downloaded for free with the option of in-app purchases and upgrades, appealing to users' desire to test an app before buying it. The new survey findings come from Clutch, a research and reviews platform for business s...
---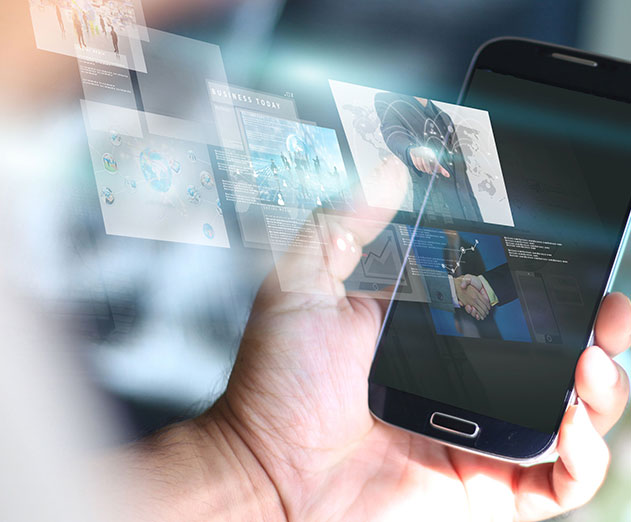 The three keys to mobile advertising success
Thursday, October 19, 2017 by Johnny Li

The current popular image surrounding advertising is one perhaps embodied best by the popular television show Mad Men: an industry with a certain romanticism, populated by men dressed in sharply-tailored suits who brood over snifters of amber-colored liquid until, all at once, a eureka moment hits and an advertising campaign is born. Apart from the obvious sexism that t...
---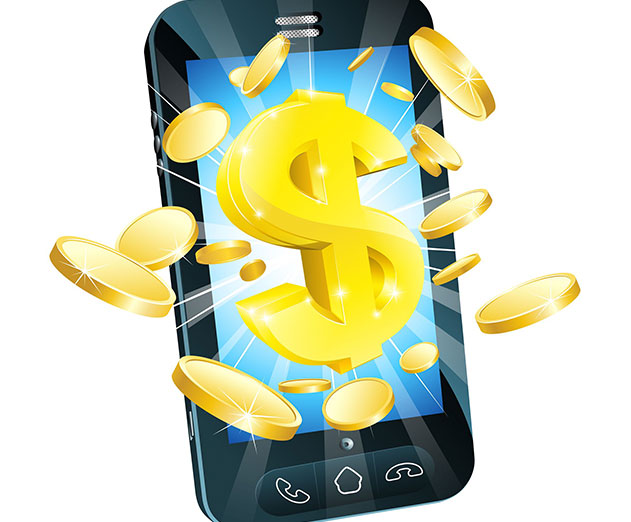 Are app store subscription models right for your app?
Friday, October 06, 2017 by Mark Rosner

While advertising and in-app purchases are the methods of monetization app marketers are probably most familiar with, subscription-based models may be the most overlooked. But subscriptions offer publishers benefits like a predictable, long-term revenue stream, and higher average revenue per user (ARPU) versus ads or IAPs. Subscriptions can also be deeply engaging for u...
---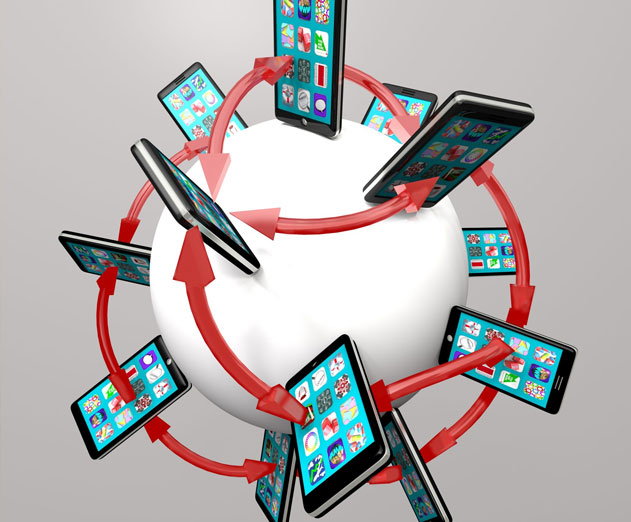 App monetization and choosing the right partner
Friday, September 22, 2017 by Ignasi Prat

The process of defining the business model for monetizing your apps and mobile games starts before even a single line of code is written. It's one of the most important considerations that'll shape your future strategy. It's the type of strategic decision that will influence your present and future development. And if you decide to monetize through advertising, choosing...
---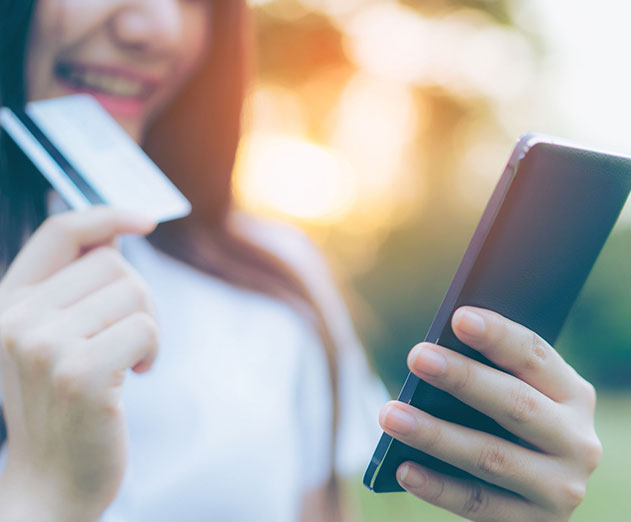 Analysis reveals app push notifications increase spending by 16 percent
Tuesday, August 29, 2017 by Richard Harris

Leanplum, has announced a new Mobile Marketing Trends report, "In-App Purchases Now: Insights to Driving Mobile Revenue," which uncovers key drivers for increasing in-app purchases. Previous Leanplum data identified that 90% of mobile shopping carts are abandoned without completing a purchase. Leanplum's latest report, based on data captured by Leanplum from more than 5...
---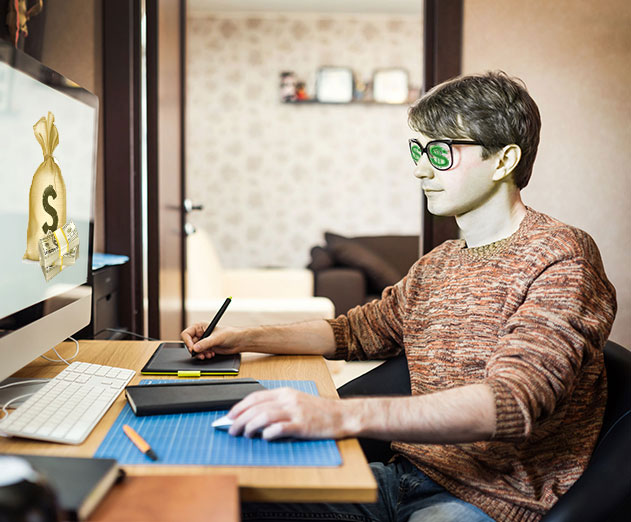 How to earn more revenue from your Android apps
Wednesday, May 03, 2017 by Claudia Dreier-Poepperl

When you hear that Android app revenues are set to top iOS revenue in 2017 and that global app revenue is also set to reach $102 billion by 2020, you can be forgiven for thinking that everyone in the app economy is smiling to the bank. However, according to Vision Mobile, 64 per cent of Android app developers are operating under a 'poverty threshold' of $500 per month i...
---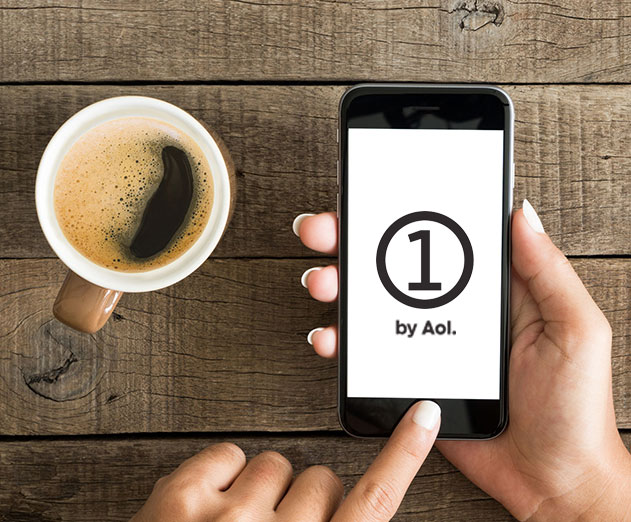 ONE by AOL: Mobile: Self-serve capabilities for mobile SSP
Wednesday, January 25, 2017 by Richard Harris

AOL has announced new self-serve capabilities for its programmatic mobile supply-side platform, ONE by AOL: Mobile (ONE), which launched in 2016. The new self-serve functionality meets the monetization needs of mobile-first app developers and publishers by maximizing mobile ad inventory and providing complete transparency and control. Through the platform, app economy p...
---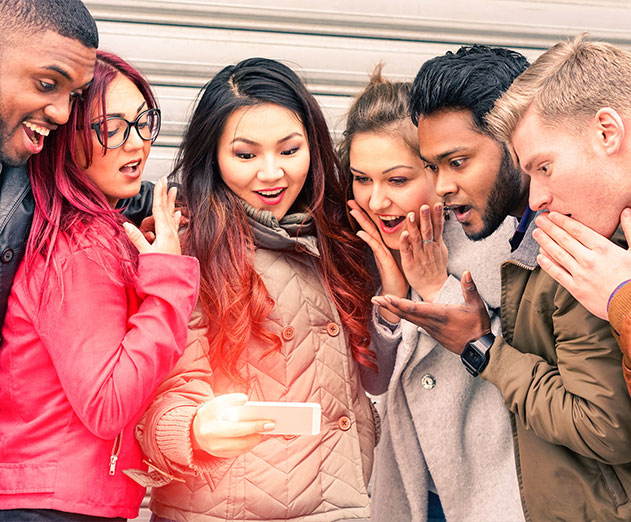 Apple was the most gifted smartphone this Christmas
Wednesday, December 28, 2016 by Richard Harris

Editors note: Data from Chris Klotzbach, Director at Flurry and Lali Kesiraju, Marketing and Analytics Manager at FlurryAs the holiday season finally comes to an end, smartphones were once again predominate on everyone's wishlists. As Flurry does every year, they took a look at the most gifted smartphones and tablets this holiday season, examining phone and app activati...
---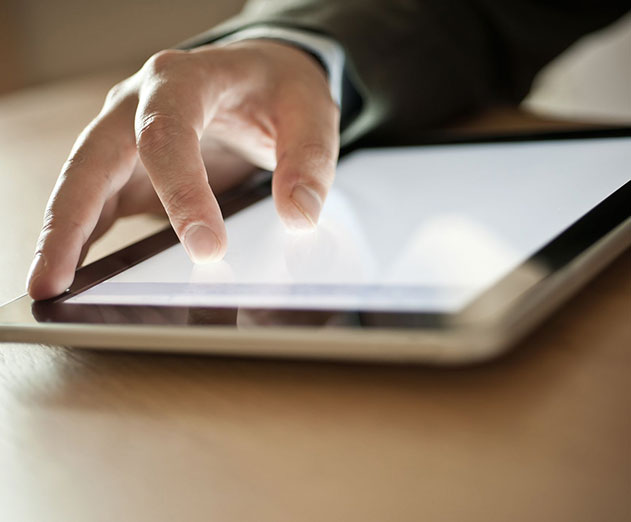 3 secrets of success for news apps
Tuesday, November 15, 2016 by Todd Miller

The rise of news app Jinri Toutiao (Today's Headlines) has been big news in the Chinese internet sector. Following on that success, Phoenix News, Tencent, and other traditional portal websites have all made great efforts to develop personalized news aggregator apps. The same thing is happening globally, with distinct trends emerging in different global markets...
---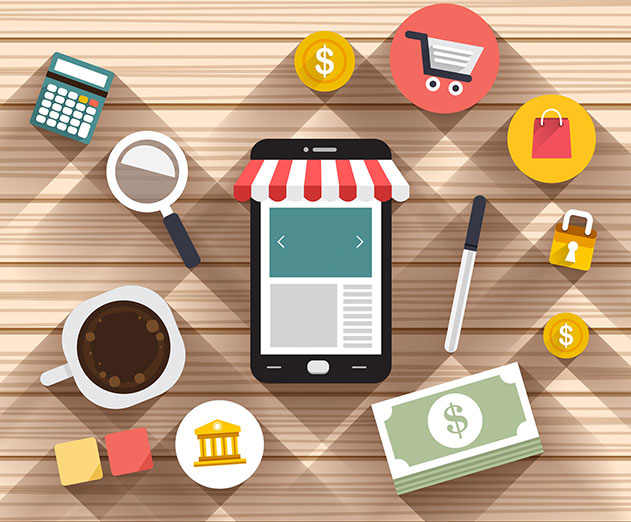 Ad Mediation: The questions you should be asking
Tuesday, November 01, 2016 by Dominic Bracher

App advertising revenue is predicted to hit nearly $16 billion by 2017 in the US alone. This number is so significant that many top publishers focus their entire monetization strategy around mobile advertising, and are able to exist off the back of this revenue alone.This rapid increase in ad spend has naturally led to a sharp rise in the number of demand sources throug...
---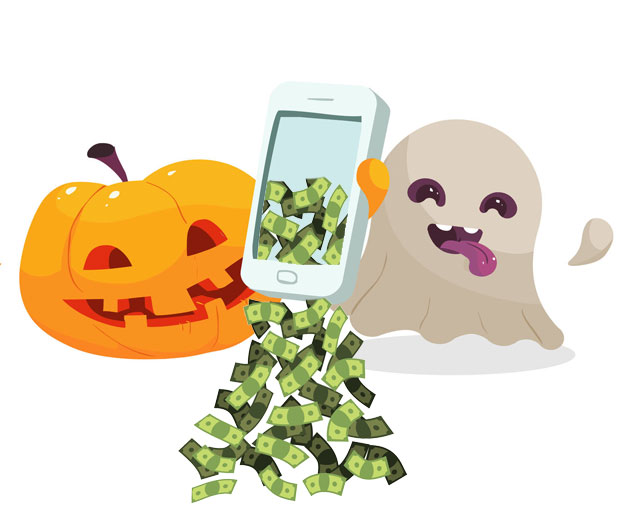 5 app monetization strategies to remember in 2016
Monday, October 31, 2016 by Dickey Singh

Thanks to advances in artificial intelligence, deep learning and user interfaces, our mobile devices are more accessible and user-friendly than ever before. People are downloading more apps and spending more time in those apps. There are now over four million apps in the Apple and Google app stores – Apple received 75,000-80,000 app submissions per month in last few mon...
---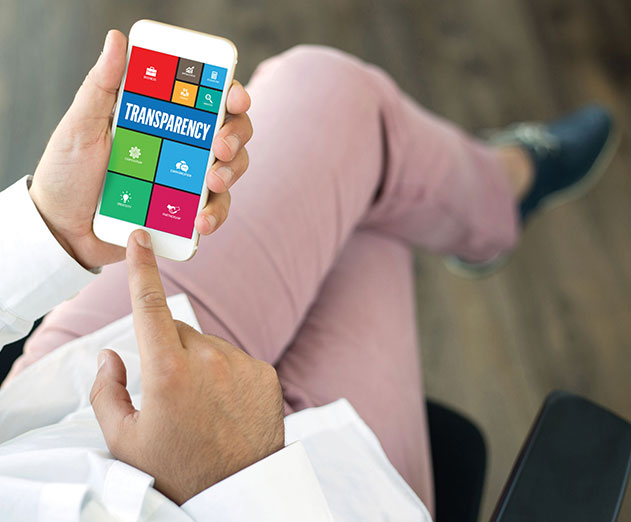 Pixalate and Beachfront bring transparency to mobile world
Wednesday, October 12, 2016 by Richard Harris

Beachfront Media has announced an extensive partnership with Pixalate Inc. to utilize existing technologies for a safer experience in the mobile world. The deal will bring better transparency to the Beachfront supply-side platform (SSP) that processes more than 50 billion mobile video ad requests each month. The partnership leverages Pixalate's fraud detection capabilit...
---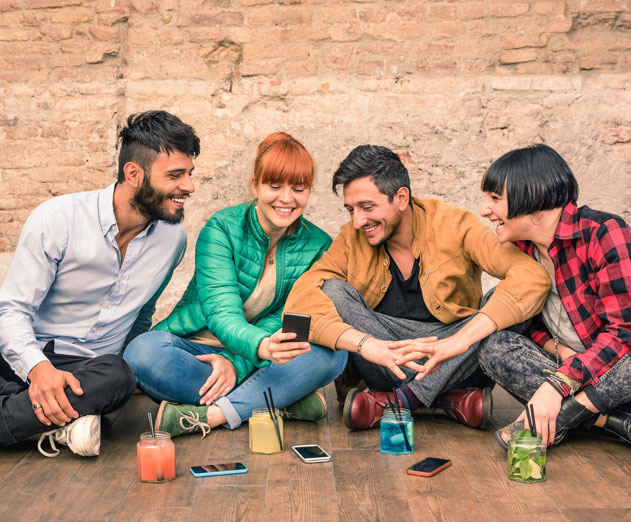 4 steps to mobile app engagement for developers
Friday, October 07, 2016 by Rachel Newton

The publisher world is becoming a very hyper-competitive environment. There are over 2.2 million apps between Google Play and the App Store across all industries competing for the same audience. Look at the money involved, and it's easy to see why – App Annie predicts that in 2016 the global mobile app market will expand 24 percent to reach $51 billion in gross revenue ...
---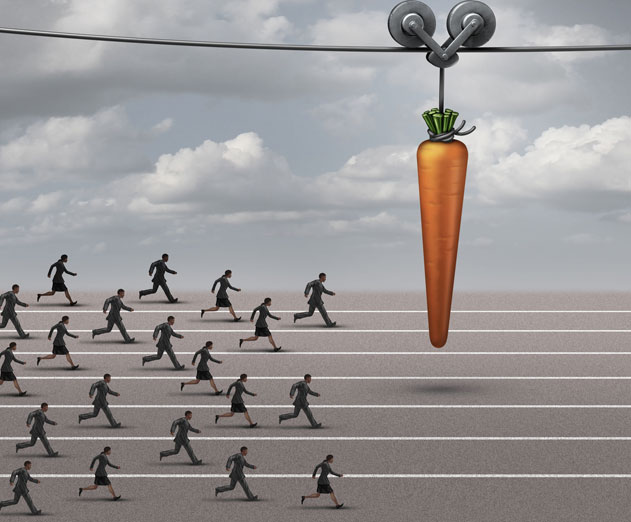 How to attract more premium brands to in-app programmatic advertising
Thursday, October 06, 2016 by Maggie Mesa

Marketers are finding great success with in-app programmatic advertising - most notably, those pushing app installs - yet many brands are hesitant to invest in the data-driven buys. A lack of education on the incremental value (or even concerns over brand safety) is holding brands back from investing fully in one of the most engaging environments available in advertisin...
---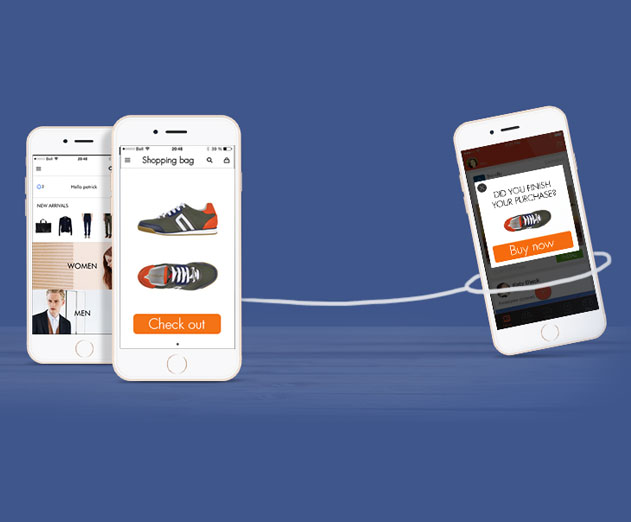 Programmatic and Mobile: Whats to come in 2017
Thursday, October 06, 2016 by Richard Harris

Programmatic and mobile is an ever growing hot topic, Tim Koschella (CEO and Co - Founder of AppLift), has been at the helm of this industry since it began and has seen the state of the mobile industry rapidly transform into rich opportunities for today's marketers. Tim believes that with more than 2 billion smartphones and nearly $400 billion in-mobile-triggered transa...
---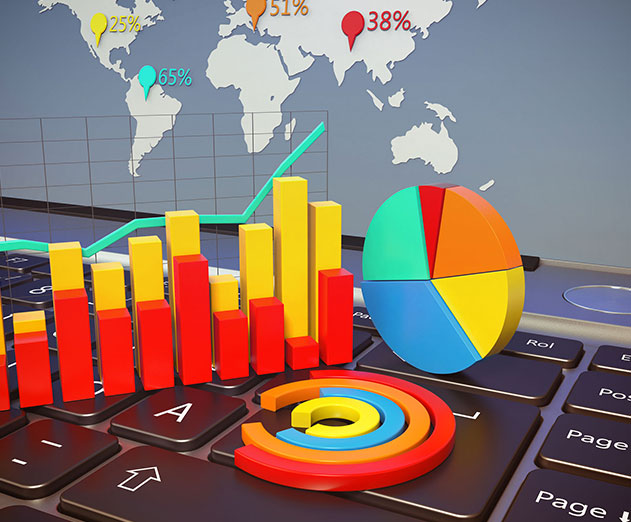 How revenue recycling can help you improve capital and fund growth
Tuesday, October 04, 2016 by Martin Macmillan

Almost all app developers face a common financial challenge: Keeping cash flowing during the time between launch of a new app and payout of revenue by the app stores and platform holders.This period of time is referred to in the app economy as the "funding gap." It's common in many different industries, especially among manufacturers that have to shell out capital to pa...
---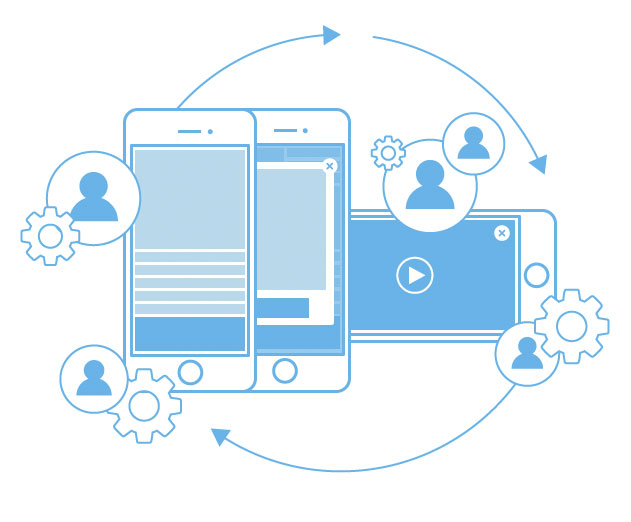 Three ways programmatic is changing mobile app monetization
Monday, October 03, 2016 by Ross Barasch

Earlier last month digital marketers from around the world flocked to Germany for DMEXCO, one of the largest digital marketing events in the world. Traditionally, a buy-side focused show, the event now attracts more developers and publishers as programmatic real time bidding (RTB) is becoming a bigger part of mobile app monetization strategies. In fact, the move towards...
---
What OtherLevels Says Can Boost Engagement and Retention of Your Software
Thursday, September 22, 2016 by Richard Harris

Marketers across virtually every industry in 2016 understand that multichannel messaging is important. But not all solutions are created equal... and neither are the needs of various sectors.The more closely a brand or platform interacts with its end user, the more targeted, intelligent, and data-driven the functionalities of its marketing solutions should be....
---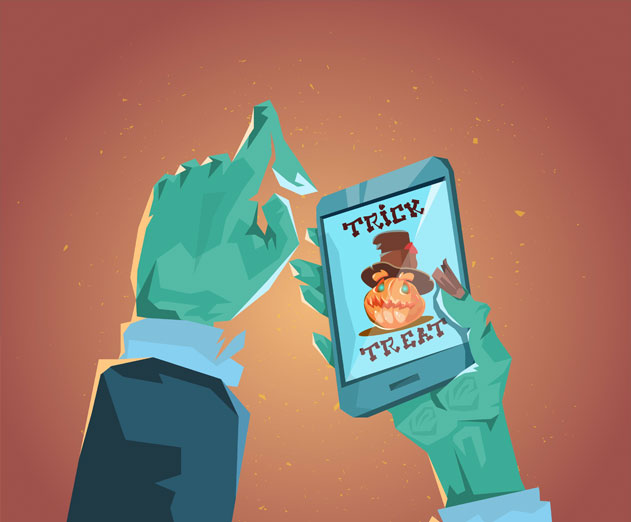 Beware: Zombie Apps Are on the Rise
Monday, August 22, 2016 by Richard Harris

Zombie apps appear to be a quite recent and infectious discovery. Once installed, they drain your phone of life. But what are they, and where do they come from? Zombie apps are the applications that, at first glance, appear harmless. Developers usually create zombie apps as an app that is rarely used – like a flashlight app – but the app's software constantly ...
---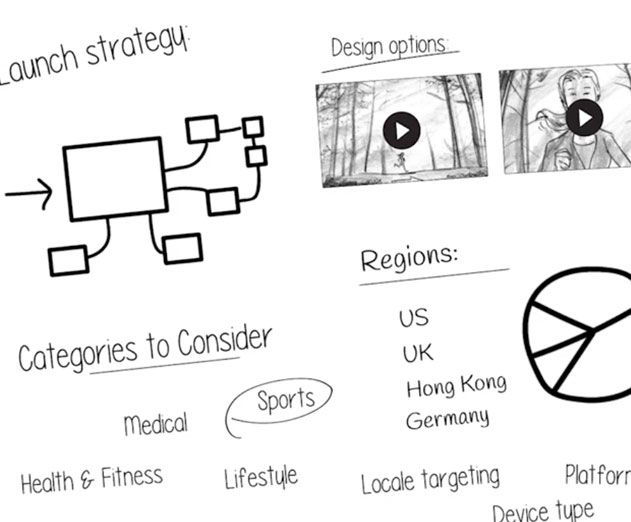 App Annie Launches New App Monetization and Marketing Intelligence Offering
Wednesday, August 03, 2016 by Richard Harris

App Annie has introduced a new Marketing Intelligence offering designed to support app discovery, user acquisition and ad monetization for app publishers. It provides an opportunity to evaluate advertising strategies through understanding of the effectiveness of ad creatives, ad placement and tactics as compared to competitors.Marketing Intelligence is App Annie's lates...
---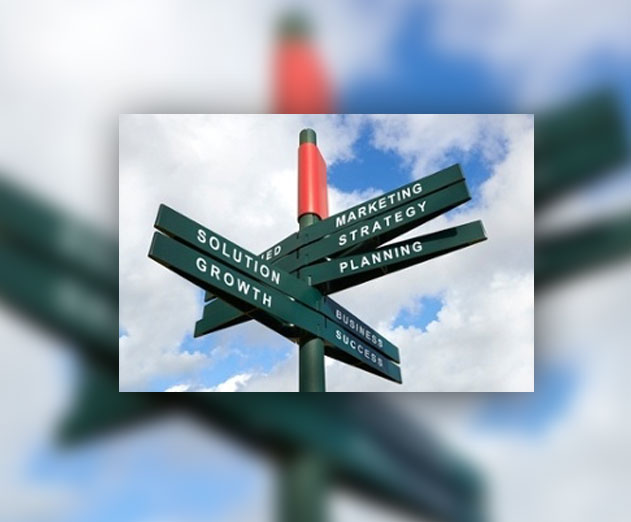 Mobile Marketing Consultant mCordis is Launching new Native App Marketing Course
Thursday, July 28, 2016 by Stuart Parkerson

mCordis has announced a new portal for online mobile marketing training courses. The first course available will be "An Introduction to Native Apps," sponsored by app development company stable|kernel. The Native Apps course starts August 1 and will be available free of charge. Registration is available here.The short course provides an overview of native mobi...
---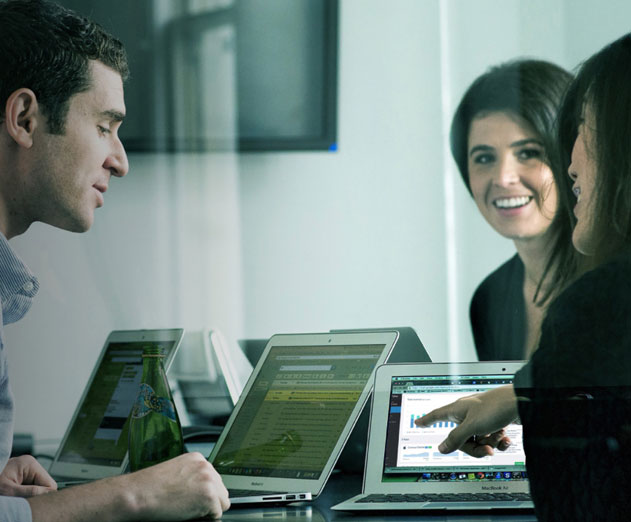 Google Play, Mobile Ads and Ad-Blocking: The Macro View
Tuesday, July 19, 2016 by Janis Zech

Google quietly rolled out an update to the Play Store a few months ago, but the change sent ripples through the entire mobile developer community: the company started clearly labeling the apps that include ads. It's a small change, but one that has greater implications for every participant in the mobile app ecosystem - from developers and end users, to mobile ad platfo...
---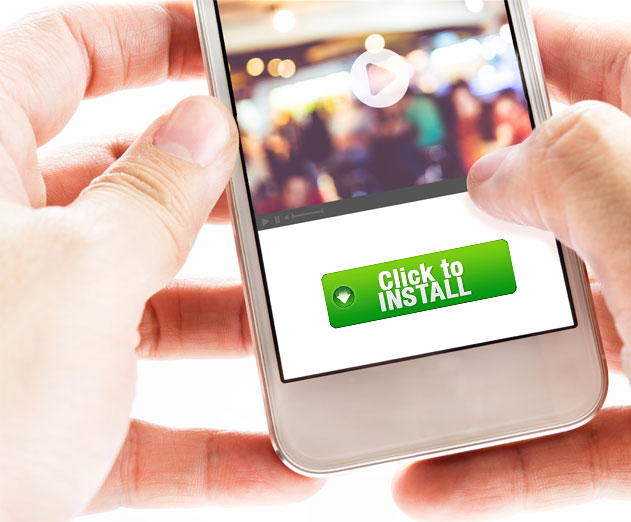 The Challenges Of Monetizing In App Mobile Ads
Monday, June 06, 2016 by Jeff Kim

It's a mobile app world and we just live in it. The average U.S. adult spends nearly three hours a day on their mobile device (excluding voice activities), which is more time than they spend watching TV. A vast majority of this time is spent in apps. According to Mary Meeker's iconic State of the Internet Report, smartphone users spend 89% of their total time spent...
---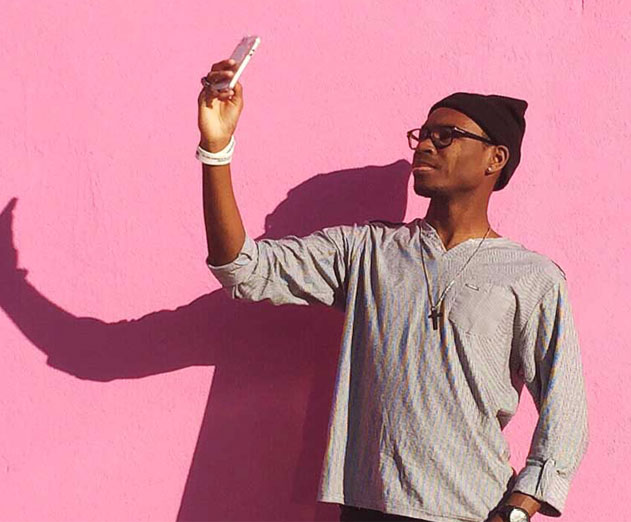 Opera Mediaworks Releases Mobile First Insights Advertising Report
Thursday, May 19, 2016 by Richard Harris

Opera Mediaworks has released a new Mobile First Insights quarterly report that offers trends, advertising best practices, and what's new in mobile advertising technology and creativityThe new report is organized into three sections: Data, Technology and Creativity. Opera Mediaworks reviewed data from hundreds of global ad campaigns and billions of impressions serv...
---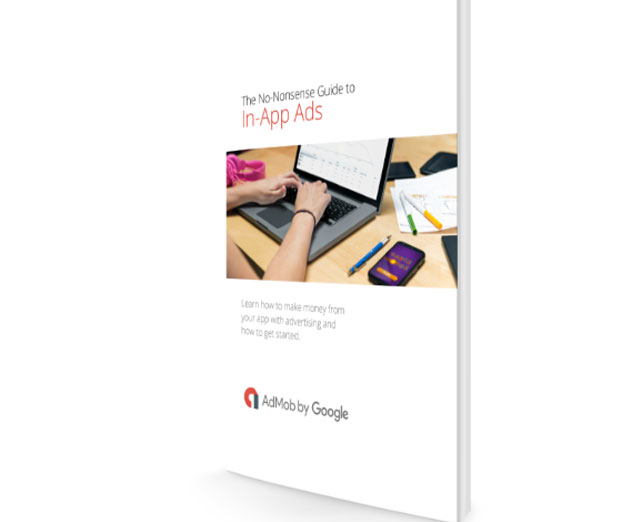 An Introduction into In-App Advertising as a Mobile App Monetization Tool
Thursday, May 12, 2016 by Richard Harris

Google's AdMob has published an e-book that provides an introduction into the world of mobile in-app advertising. Titled "The No-nonsense Guide to In-App Ads", the publication is part of Google's No-nonsense series.This guide is designed to provide a comprehensive overview of in-app advertising as an introduction to app publishers and developers who are new to the oppor...
---
Playable Mobile Ads with Rewards Platform Launched By mNectar
Tuesday, April 26, 2016 by Richard Harris

App monetization provider mNectar has launched a rewarded playable mobile ad platform that encourages users to sample mobile games and apps without a download in exchange for perks. The rewarded playable ads compensate users for mobile ad engagement, allowing users the opportunity to opt-in and 'test drive' another game or app, and in the process, earn perks that l...
---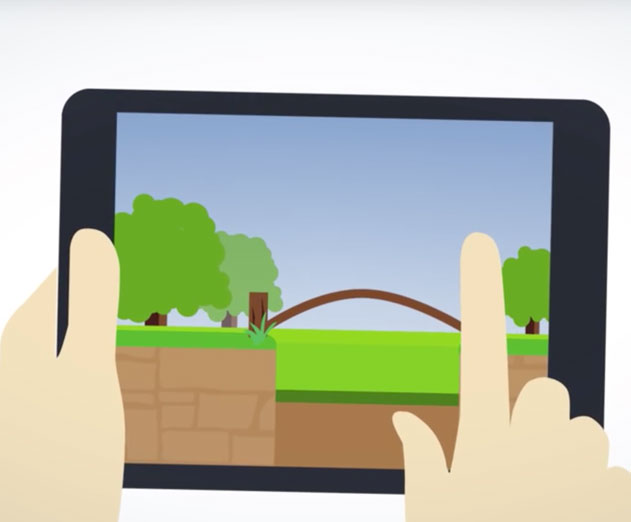 DeltaDNA's New Service Aims to Help Drive Monetization in Low Player Games
Monday, March 14, 2016 by Richard Harris

deltaDNA just announced the release of SmartAds 'On Demand', a dynamic independent ad mediation and management platform developed specifically to drive monetization in games with low player numbers.Smaller games typically struggle from a lack of available performance data, which alongside the major time drain of managing multiple ad networks, makes the effective o...
---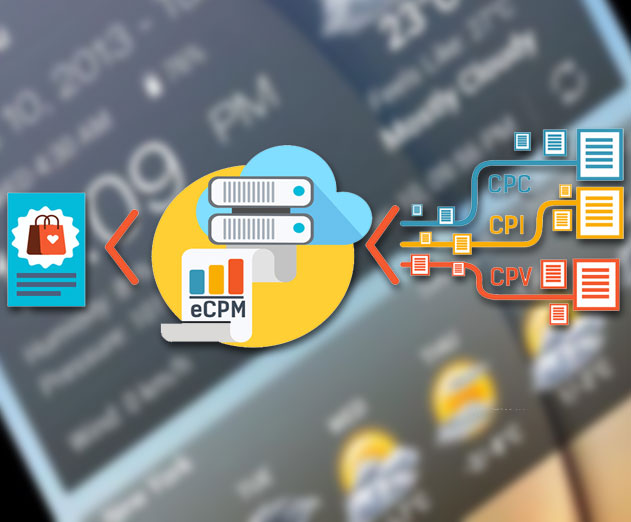 Two Case Studies On How Programmatic Ad Mediation Maximize Revenues
Friday, February 26, 2016 by Stuart Parkerson

Programmatic ad mediation is quickly becoming the standard in the next level evolution in monetization strategies for app publishers.Programmatic ad mediation works by giving publishers access to the whole marketplace, including traditional ad networks and mediators as well as RTB marketplaces - providing an expanded number of ad networks competing for ad inventory. Pro...
---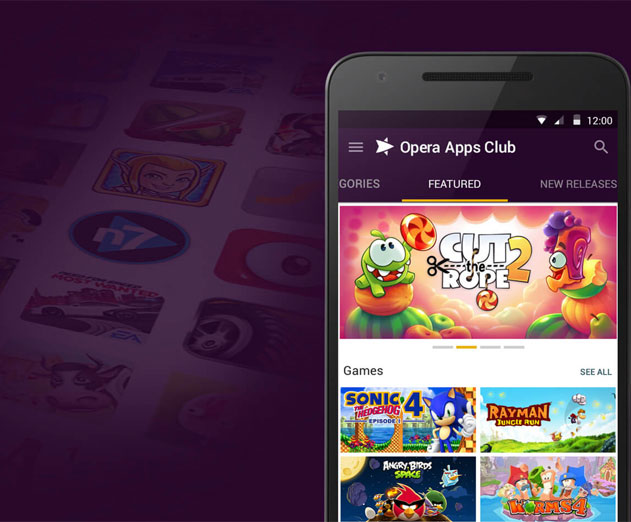 Opera Launches New Android App Subscription Service Through Carrier Billing
Wednesday, February 10, 2016 by Stuart Parkerson

Opera has launched the Opera Apps Club subscription service for premium Android apps providing an alternative distribution and app monetization model for apps based on an unlimited "all you can download" subscription offer, payable through carrier billing systems.The Opera Apps Club is an outgrowth of Opera's acquisition of Bemobi in August 2015. The service was origina...
---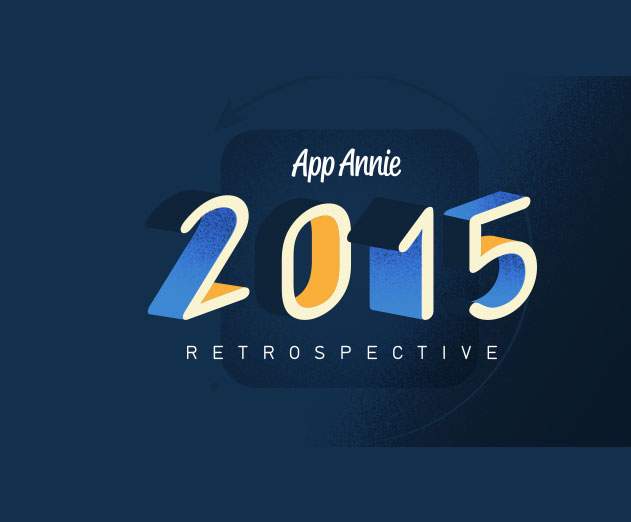 A Recap on the Highlights for App Monetization for 2015
Thursday, January 21, 2016 by Richard Harris

2015 saw the app markets continue to grown, driven by the two top players, Apple's iOS and Google Play. App Annie has just published its annual review of the top app marketing and app monetization trends for 2015.The report shows that, when considering the two top app stores, iOS saw significant increases in worldwide revenue from gains in China, the United States and J...
---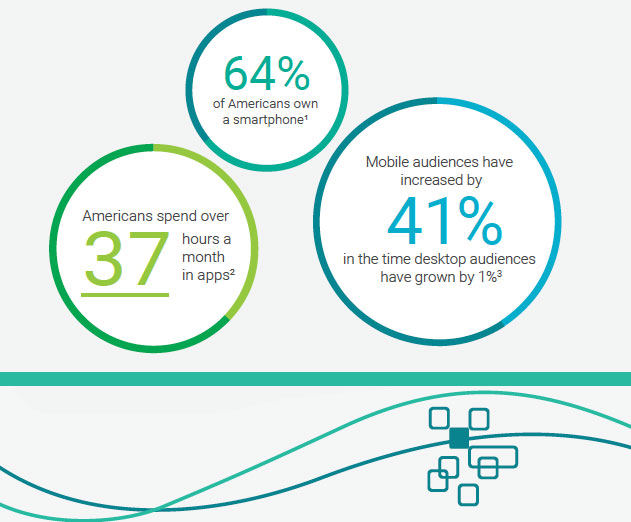 Google DoubleClick Team Publishes Mobile App Monetization Bootcamp Series
Monday, January 11, 2016 by Richard Harris

The Google DoubleClick team recently published a four part Mobile Bootcamp series to help provide app publishers create strategies for reaching, engaging, and monetizing app audiences.Part 1 offers advice on how to grow an app audience. Presented by Cheney Tsai, a Mobile Solutions Consultant at Google, who recommends five steps to help developers connect with audie...
---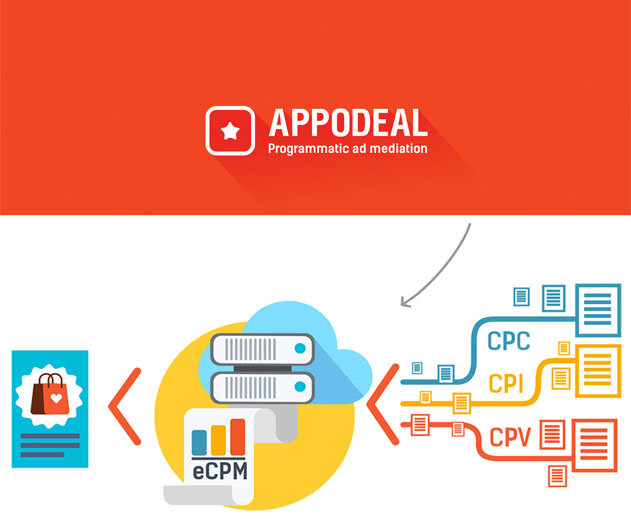 Appodeal Receives over $3M to Grow Its Programmatic Mobile Ad Mediation Solution
Friday, January 08, 2016 by Richard Harris

Appodeal has announced new growth plans for its mobile ad marketplace after receiving $3.1 million in new funding from some of the top app publishing companies worldwide. App publishers investing include Ximad, Lametina Holdings, Lucky Star Games, and others. The new investment will allow Appodeal to continue to grow its ad marketplace which provides a platform for...
---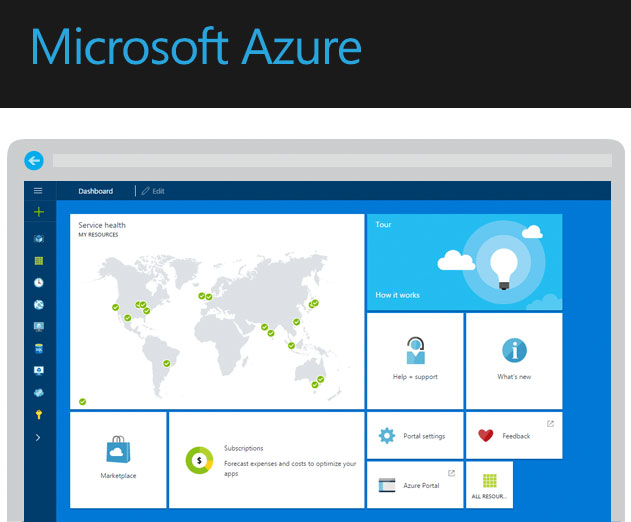 Microsoft's Azure Mobile Engagement SaaS Platform Receives New Functionality
Wednesday, December 30, 2015 by Richard Harris

Microsoft has released the latest version of its Azure Mobile Engagement service which offers a SaaS-delivered, data-driven user engagement platform that enables real-time fine-grain user segmentation, app user analytics, and contextually-aware smart push notifications and in-app messaging across connected devices. Azure Mobile Engagement has SDKs available for Apple iO...
---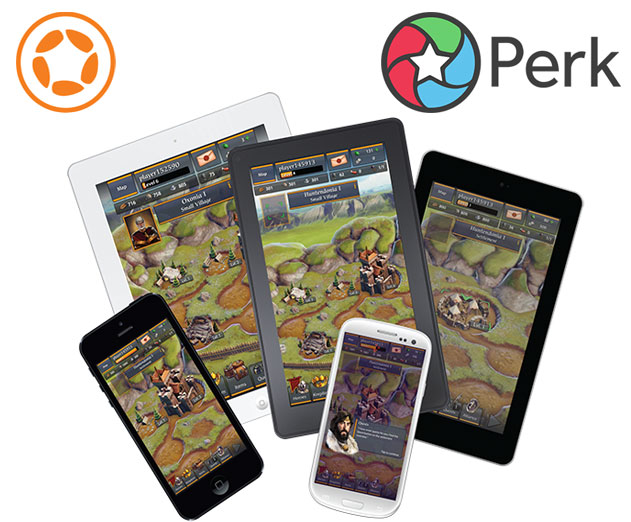 Corona Labs Acquired by Perk, Releases New OS X and tvOS Updates
Tuesday, December 29, 2015 by Richard Harris

Corona Labs has announced that it has been acquired by Perk, which provides an app monetization platform that offers virtual and real rewards to mobile and web consumers. Corona had previously been acquired by Fuse Labs in fall of 2014. Corona's 2d app development platform provides the ability to publish games to a number of major platforms including iOS, Android, ...
---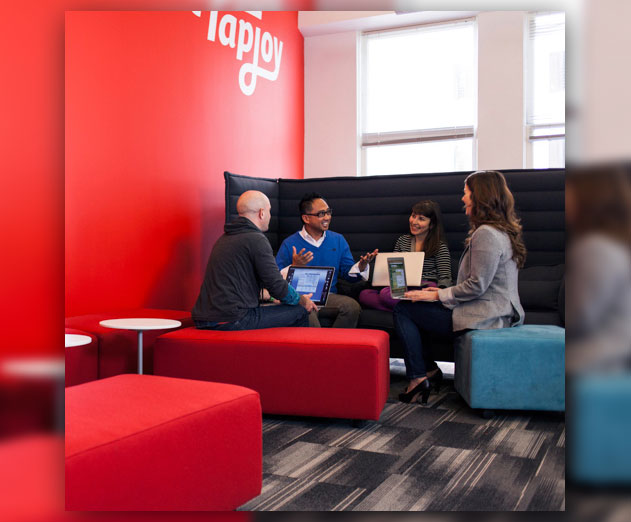 TapJoy Releases Customized Currency for App Publisher Monetization
Monday, December 28, 2015 by Richard Harris

TapJoy has released another app monetization platform for mobile developers with its recently released Personalized Currency Sales that allows app publishers to build and launch currency sales customized for their specific customers segements.The program allows provides the opportunity to create personalized variables for currency sales, which are limited time promotion...
---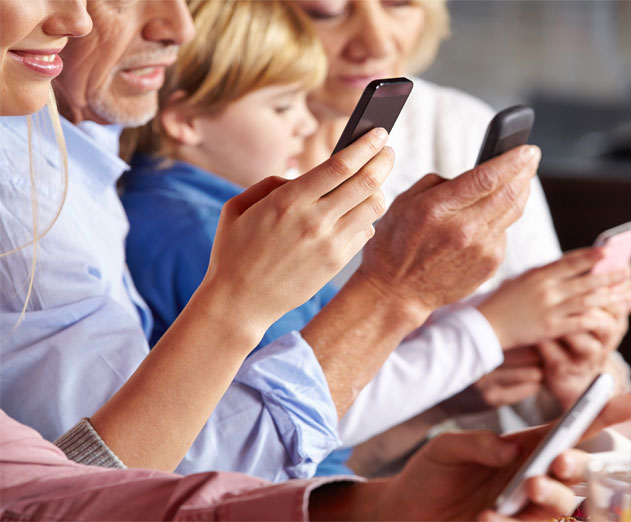 Windows Dev Center Rolls Out New Age Rating Process and Other Updates
Wednesday, December 02, 2015 by Richard Harris

The Windows Dev Team is rolling out several updates for how developers work within the Windows Dev Center including a new age rating system, new app promotion and monetization opportunities and updates to the Windows developer agreementNew Simplified Age Rating ProcessIn December Microsoft will begin the rollout of a new process to simplify obtaining age ratings for app...
---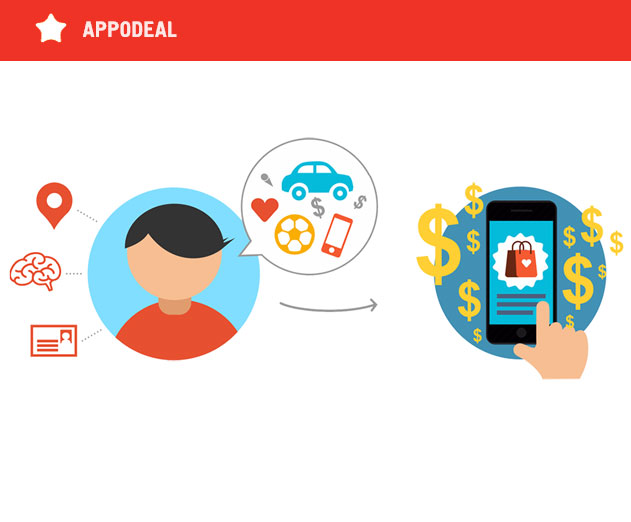 Programmatic Ad Mediation Is The Next Step for App Publishers
Monday, November 23, 2015 by Mary Clark Rardin

The tides in the mobile app industry are quick to turn. As apps expand in popularity, publishers are searching for the right course to chart for a successful monetization process. First, to determine where it's all headed, let's take a look at the history of the mobile ad industry.It began with the arrival of ad networks. You'll find everything from premium to blind net...
---
Webinar To Help Indie Developers Learn How to Increase App Revenues
Thursday, November 19, 2015 by Richard Harris

Apsalar and InMobi will host a webinar titled "Six Ways Top Apps Drive More ROI" to be held on December 10 from 11 am – Noon PST. The webinar will focus on techniques and advice on how to increase ROI for an app based on its category.The webinar will focus on tactics and stratagies practiced by some of the top apps within their specific category. Topics will include:- H...
---
Google Creates Tech Entrepreneur Nanodegree to Help Indies Learn to Scale
Monday, November 09, 2015 by Richard Harris

Google has partnered with Udacity to create a new Tech Entrepreneur Nanodegree which is designed to help indie app publishers learn what it takes to design, validate, prototype, monetize, and market app ideas from the ground up and grow them into a scalable business.The program takes 4-7 months to complete and offers access to industry app veterans to provide students w...
---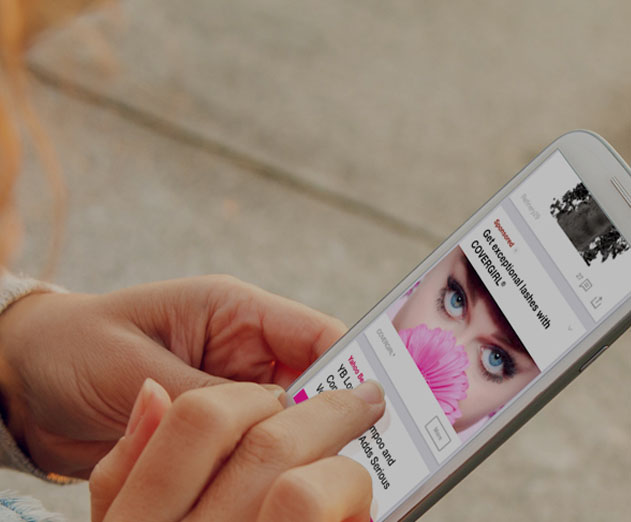 Three Ways Video Ads Can Boost Your App Monetization Strategy
Friday, November 06, 2015 by Yannis Dosios

There's no doubt that mobile app usage is growing quickly - Flurry from Yahoo recently reported that overall, app usage grew 76 percent in 2014. While this growth has created an incredible opportunity for mobile developers to turn their apps into successful businesses, developers often struggle to find the right balance between monetization and user experience, fearing ...
---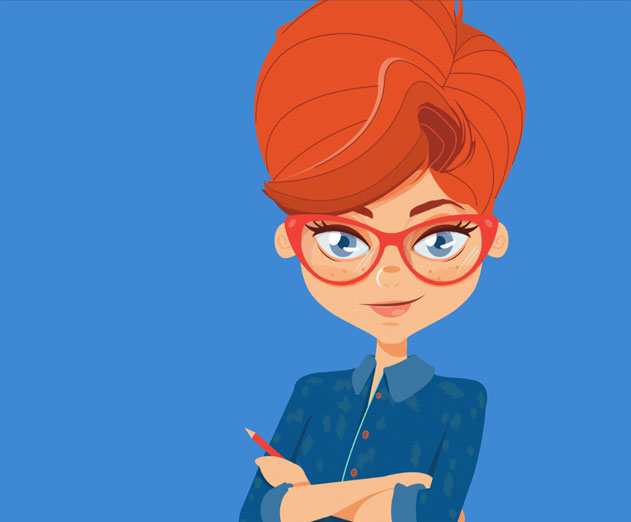 Gap Between iOS and Android Continues to Grow
Wednesday, October 28, 2015 by Stuart Parkerson

According to App Annie's Q3 2015 Market Index the gap in performance between the iOS App Store and Google Play continues to grow. Its not a one sided affair however, as Google Play's overall market share continues to dwarf iOS, but from the app revenue side, Apple is a clear winner over Google.In Q3 2015 the report shows that worldwide downloads on Google Play were abou...
---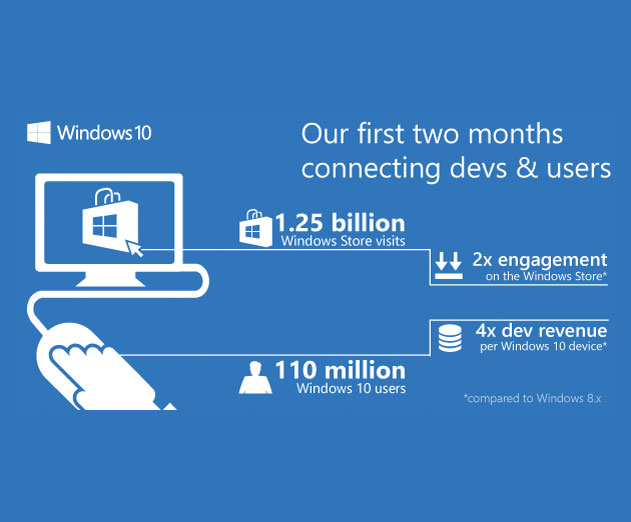 Windows 10 Now Represents 50 Percent of all Windows Store Downloads
Wednesday, October 14, 2015 by Richard Harris

According to the September Windows Store trends report, Windows 10 represents over 50% of all downloads, achieving this number in just over 60 days since its release. This analysis and more is available as part of a report published monthly by Microsoft to show Windows developers various s app monetization opportunities across categories, markets, and more.The release o...
---
The App Features That Draw the Most Advertising Dollars Are...
Wednesday, October 07, 2015 by Josh Speyer

The good news for app developers is that, as the dollars continue to flow toward mobile and away from traditional mediums, there is plenty of ad spend to spread around. There are many app developers reaping the rewards of the mobile advertising boom, though not all who enter the market are able to monetize their creation in any significant way (or at all.) What sep...
---
Smaato Updates RTB Ad Platform With New App Monetization Tools
Thursday, September 17, 2015 by Richard Harris

Smaato is providing developers with new app monetization tools as the company has extended the functionality of its SPX real-time advertising publisher platform to include a native advertising builder and private marketplace functionality.Smaato offers a real-time advertising platform for mobile publishers and app developers. Smaato's new "point-and-click" native mobile...
---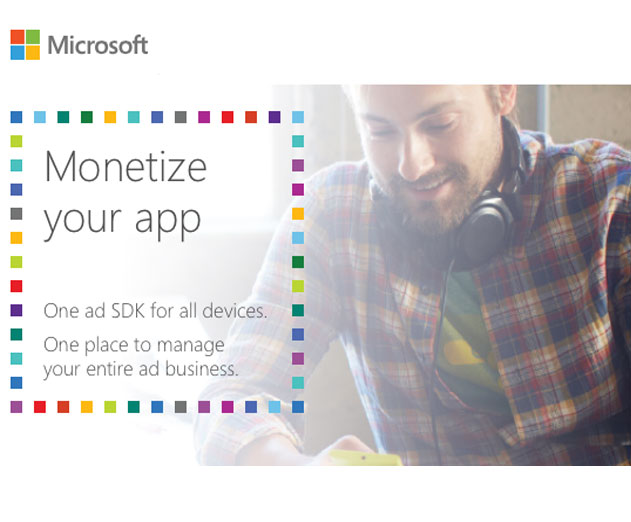 New App Monetization Capabilities With Microsoft Universal Ad Client SDK
Thursday, August 20, 2015 by Richard Harris

Microsoft is releasing several new capabilities that allow developers the opportunity to enhance app advertising revenues. These include a new Microsoft Universal Ad Client SDK for Windows 10; additional support for video interstitials on Windows 8.1, Windows Phone 8.1 and Windows 10; and ad mediation for Windows 8.1 and Windows 10 apps to manage multiple ad SDKs ...
---
Bango Extends Carrier Billing App Monetization Platform to New Markerts
Friday, June 26, 2015 by Stuart Parkerson

Bango has extended its carrier billing routes for app store partners in several additional markets providing added reach for the Bango Payment Platform to service mobile app monetization needs of the growing global app store economy.The Bango Platform enables one-click mobile payment, acting as a single point of integration for app stores and mobile network operators, p...
---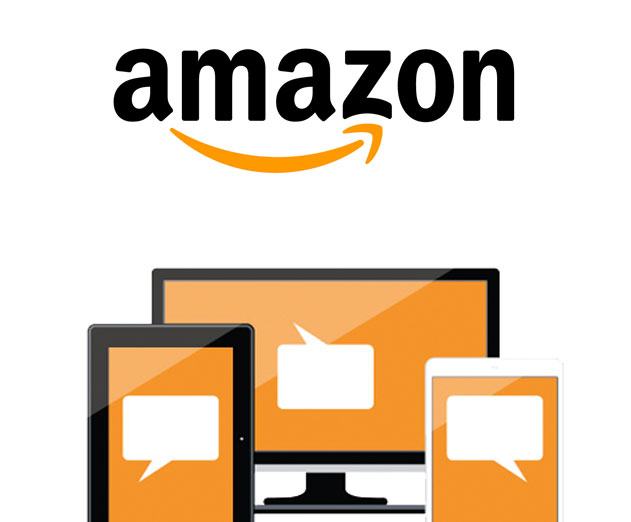 Amazon Releases New Cross Platform Plugins for Unity, Adobe Air, and More
Wednesday, June 24, 2015 by Richard Harris

Amazon has developed a number of plugins for cross platform tools to allow mobile developers utilizing the Amazon platform to access Amazon Services without the need to write boilerplate code to bridge cross platform code with native language Amazon APIs. Amazon has recently released several new plugins for Apache Cordova, Unity, Adobe Air, and Xamarin to allow dev...
---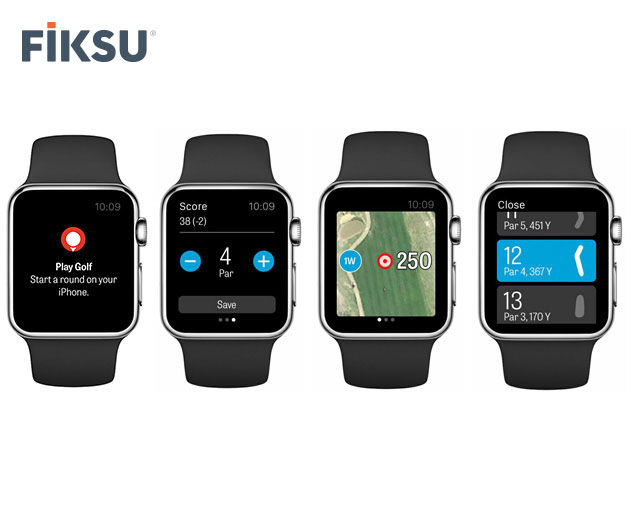 Fisku Launches New Analytics to Track Apple Watch Apps
Tuesday, May 12, 2015 by Stuart Parkerson

Fisku is launching a new Apple Watch tracking capability that provides app publishers the ability to recognize and track user behavior on the Apple Watch - including launches, registrations, purchases, and other watch events.The Fisku analytics platform will help app publishers who have Apple Watch functionality understand the impact of a user's interaction with their a...
---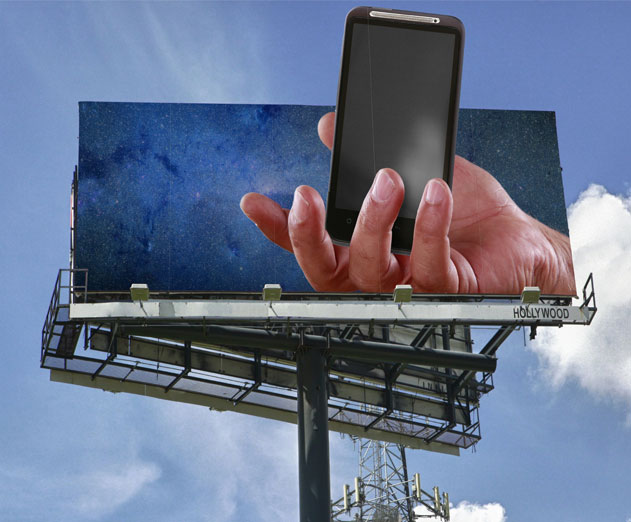 Native Ad Units on Mobile Do's and Don'ts
Thursday, April 02, 2015 by Eddie de Guia

Native advertising has been practiced online since 2000, but it was only in 2014 that it exploded onto mobile. In addition to native ads in mobile Web browsers, in-app native advertising is growing in popularity across news, gaming, messaging, and other types of apps.Capitalizing on the in-app advertising opportunity is critical; users spent 86 percent of their mobile t...
---
Why Building a Global App Is Hard Work That Can Pay Off
Tuesday, March 31, 2015 by Djamel Agaoua

These are amazing times to be a startup. It used to be that internationalization entailed securing offices, personnel and equipment, something that cost months or even years, as well as millions of dollars in investment. Any mistakes made were very costly and could threaten the future of the company. Today, if you are a mobile app developer, with the seeming push o...
---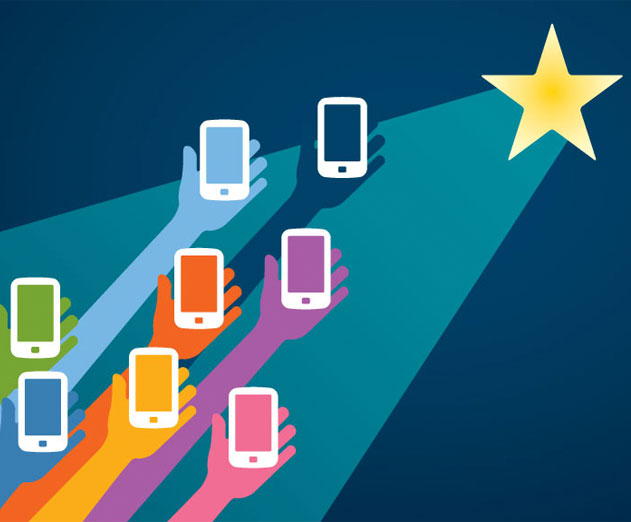 The next Installment in the How to Monetize Your App Series Is Here
Saturday, March 07, 2015 by Stuart Parkerson

Phunware has released the latest article in its new editorial series on app monetization. This 11 part series provides an in-depth look at topics mobile publishers should consider when approaching app monetization.The first article, "How to Monetize Your App Part 1: Start with Strategy," examines the three parts your strategy should consist of when determining your...
---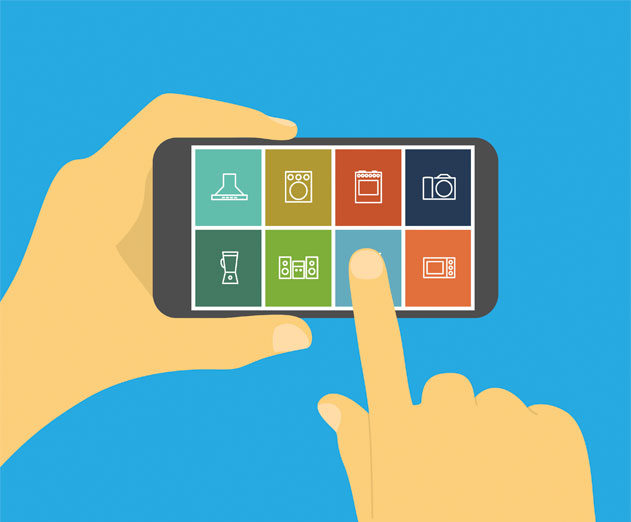 Amazon Will Showcase How Game Developers Can Reach New Customers with Twitch at GDC
Monday, February 23, 2015 by Richard Harris

At GDC Amazon Will Showcase How Game Developers Can Reach New Customers with TwitchAmazon is diving deep into the GDC experience as it showcases its Twitch platform, Amazon Mobile Ads API, AWS, and the Amazon App Store. This year's GDC will provide Amazon with a big opportunity to promote the Twitch live video-game-streaming service as an opportunity for game developers...
---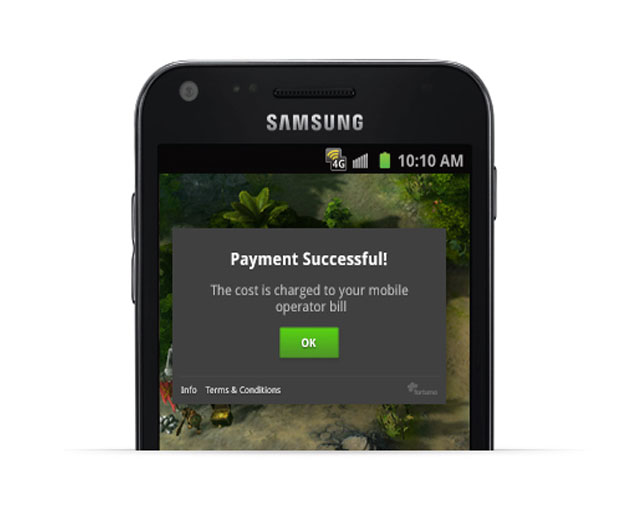 New Android In App Purchasing SDK from Fortumo Offers Offline Payments
Wednesday, February 11, 2015 by Stuart Parkerson

Fortumo has released a new version of its Android in-app purchasing SDK for app stores which can process mobile payments even when app users are not connected to the internet.Fortumo's in-app purchasing SDK is used by a number of alternative Android app stores include device manufacturers (NOOK, ZTE, Oppo, Gionee), mobile operators (Telenor, Turkcell, Kyivstar...
---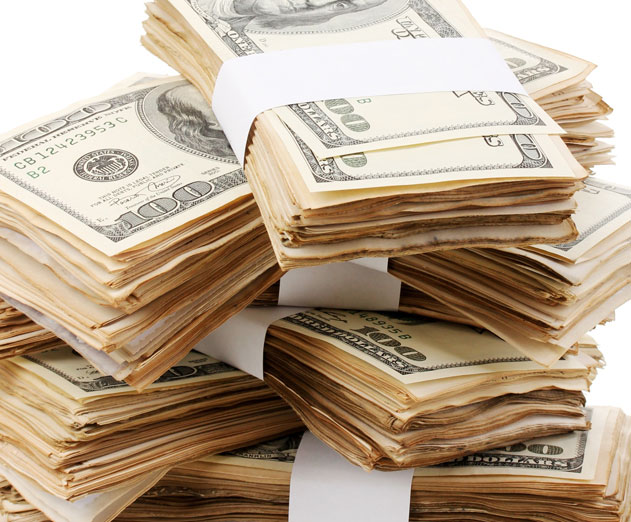 A New 11 Part Series on How to Monetize Your App
Sunday, February 08, 2015 by Stuart Parkerson

One thing that we can all agree on is that there is no universal agreement on the best way to make money with an app. You can go the upfront paid route, the freemium model with in-app purchases, the freemium model use advertising, or some hybrid approach. You can launch on iOS or Android or Amazon or Windows or some combination of those platforms. You can tak...
---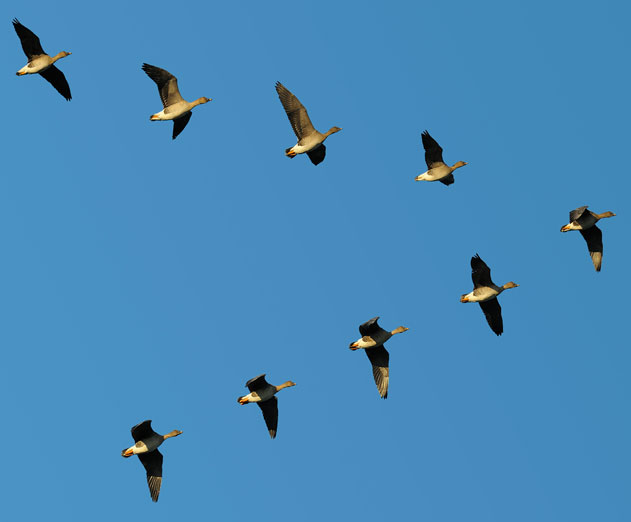 Twitter Developer Team Flocking to a City Near You, Announces Hatch App Startup Contest
Wednesday, January 21, 2015 by Richard Harris

The development team at Twitter is hitting the road on a worldwide tour they are calling "Flock" to promote its Fabric platform which was fist announced at its inaugural mobile developer conference held last October.Fabric consists of a packaging of Twitter's SDKs in three different modular "Kits" for what Twitter calls "a modular, cross-platform mobile development suit...
---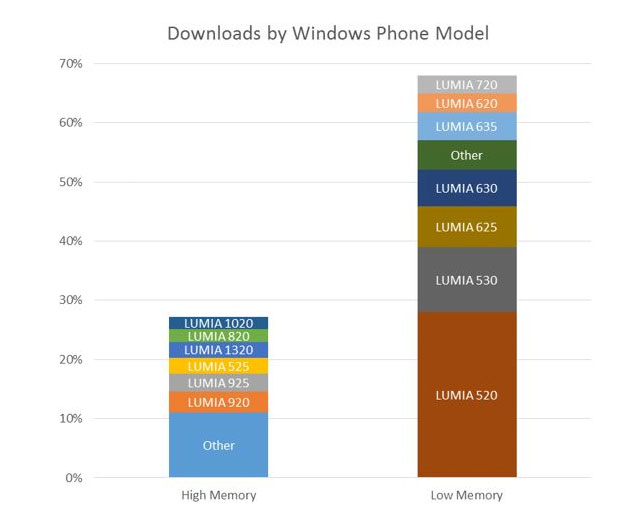 Windows App Store Announces Latest App Download and Monetization Trends
Saturday, December 27, 2014 by Stuart Parkerson

The Windows Development Team has released its latest report in a recurring series that provides details about recent Windows App Store trends across categories, markets, and more. Data from the Windows Store is included with Windows Phone Store, to provide information about apps regardless of the devices targeted.This latest update includes several new analyses includin...
---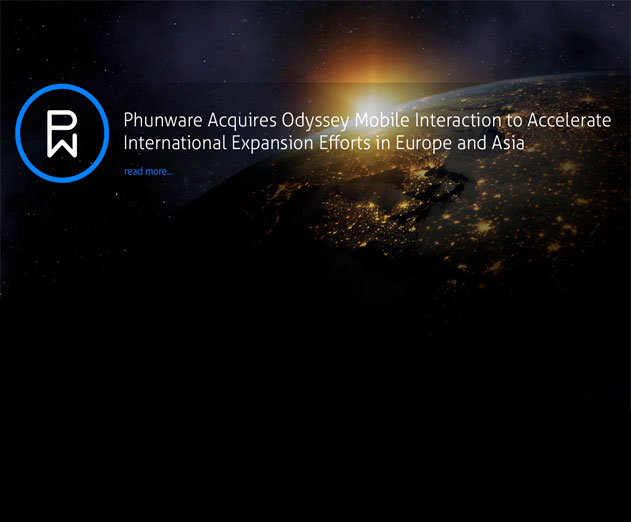 Phunware Continues Growth with the Acquisition of the Odyssey Mobile Interaction Advertising Platform
Friday, December 19, 2014 by Richard Harris

Austin, Texas based Phunware has announced that it has acquired London and Singapore based Odyssey Mobile Interaction. The acquisition brings together Phunware's Multiscreen as a Service (MaaS), a fully integrated customer engagement platform that enables brands to engage, manage and monetize their anytime anywhere users worldwide with Odyssey Mobile's app monetization ...
---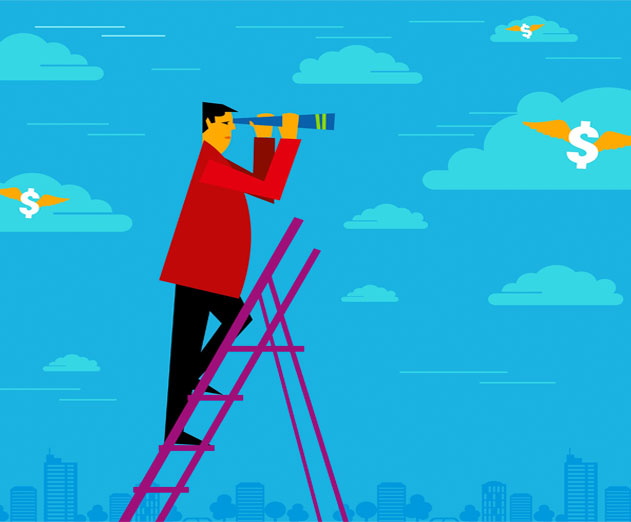 Finding a Mobile App Monetization Strategy That Fits Your Business Model
Thursday, December 18, 2014 by Stuart Parkerson

Have you ever bought a pair of those socks that say "fits foot sizes 6 – 12"? Really - one sock fits all those sizes? My nephew's foot size is a 12, mine is an 8, no way is one sock size going to work for both of us.So if it doesn't work for something as simple as your feet, why do so many app publishers think that "one size fits all" works for monetizing their mobile a...
---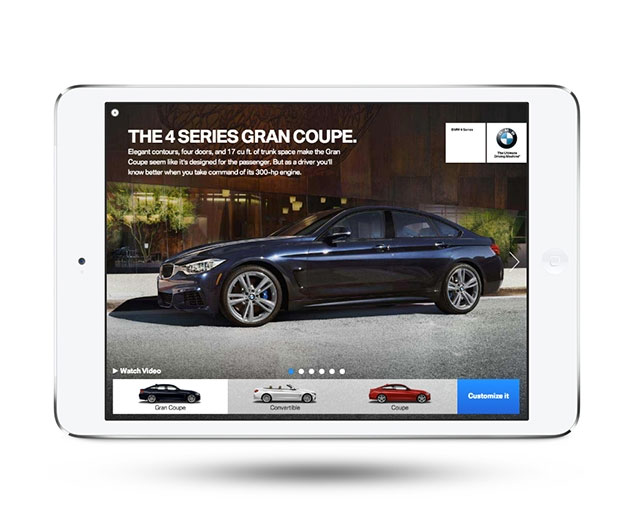 Growth in Ad Tech Firms As Partnerships Spur With Mobile
Wednesday, December 10, 2014 by Stuart Parkerson

An increasing number of traditional advertising partners are creeping their way into the mobile ecosystem and this can be very good news for developers.Google's AdMob is a leading ad network which delivers ad services for iOS and Android. Google is said to have earned $3 billion in display ad revenue alone in 2013. They are currently working on updating their partnershi...
---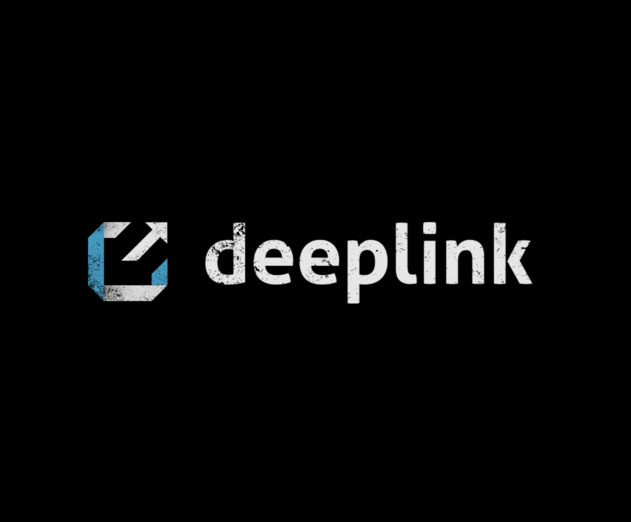 Deeplink Invites App Developers to Participate in Private Beta of Deeplink Marketplace
Monday, October 27, 2014 by Stuart Parkerson

Deeplink has announced the private beta of its The Deeplink Marketplace, a functional deep link marketplace (with API, SDK and other tools) to find deep links based on specific functions, enabling apps to serve content and deep links for other apps on a users' phone. Mobile developers can use the Deeplink Marketplace for app marketing, app monetization as well as t...
---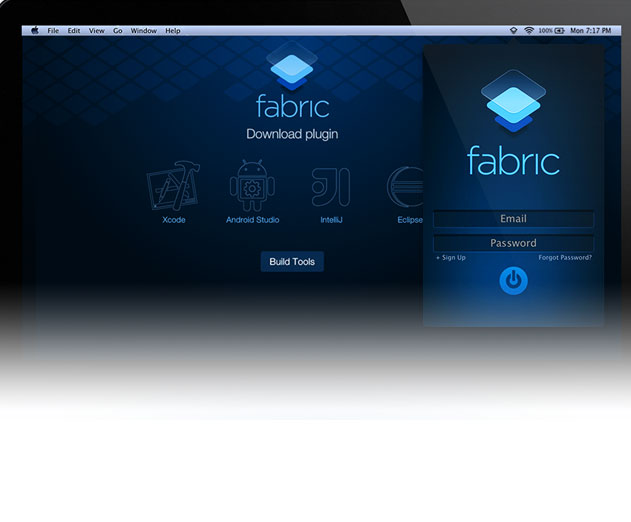 Twitter Repackages its Mobile App SDK Offerings into New Fabric Platform
Friday, October 24, 2014 by Richard Harris

At its developer conference this week, Twitter announced that it is packaging its SDKs in three different modular "Kits" calling the complete offering "Fabric." This new packaging offers what Twitter calls "a modular, cross-platform mobile development suite that helps you solve any one – or all – of these challenges and build the best apps with the least ...
---
A Mobile Publisher's Guide App Monetization with AD Mediation
Thursday, October 23, 2014 by Josh Speyer

The mobile media space has exploded in recent years, as our mobile devices have become an indelible aspect of our daily lives. We use our devices to communicate, shop and access content, among other uses, all of which have opened up endless opportunities for advertisers and publishers. However, as with any emerging channel, standards and best practices for mobile m...
---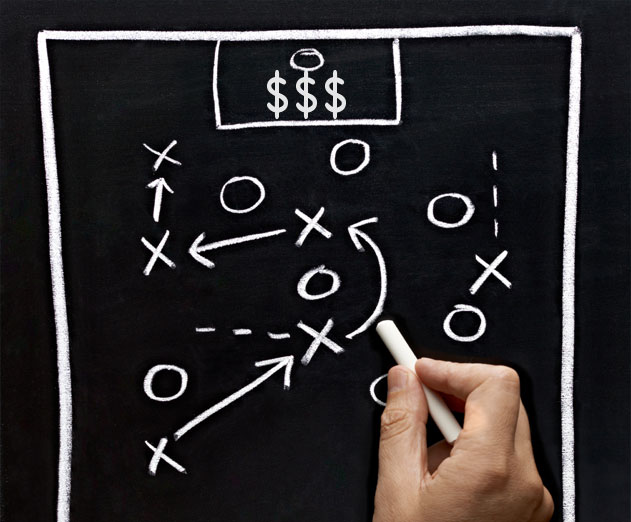 Tactics and Strategies that Will Allow Your Mobile App to Produce Ongoing Revenue
Friday, October 10, 2014 by Richard Harris

I recently heard a developer describe the iOS and Android app stores as an "app wasteland." He was talking about the hundreds of thousands of apps that are languishing undownloaded, unloved and unknown.If you're an indie app publisher, you're familiar with the scenario. There is no magic bullet, no marketing pot of gold at the end of the rainbow. However, there are succ...
---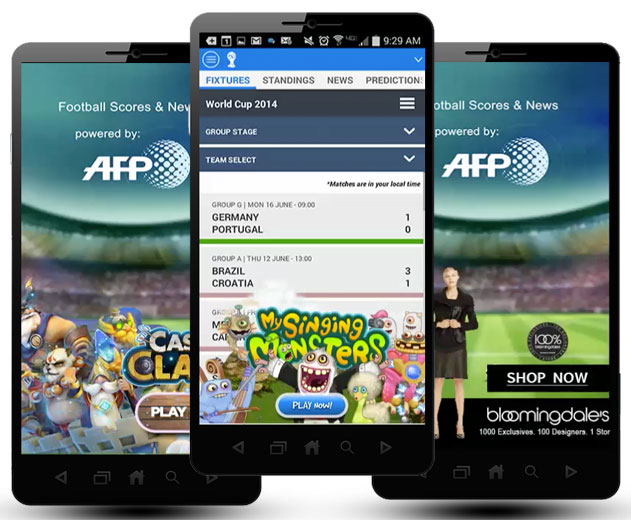 Airpush's Revolutionary Abstract Banners Offer a Completely New level of Mobile Banner Engagement
Friday, October 10, 2014 by Richard Harris

Airpush is introducing Abstract Banners, a new banner ad format which offers a heightened level of ad engagement. These ads consist of transparent overlays over content that can generate an extremely unique user experience resulting in a significant increase in conversions when compared to standard banners.The SDK launch for these new banners has just been announced by ...
---
Moving Past Facebook for Better Mobile Game Ad Targeting
Wednesday, October 08, 2014 by Fred Hsu

The mobile gaming industry has exploded over the last few years as Angry Birds and Candy Crush have made headlines around the world, and game advertisers are taking note. Many of these games have one thing in common: they are free-to-play, a model that has revolutionized monetization for gaming on mobile devices, opened up the industry to millions of players, and create...
---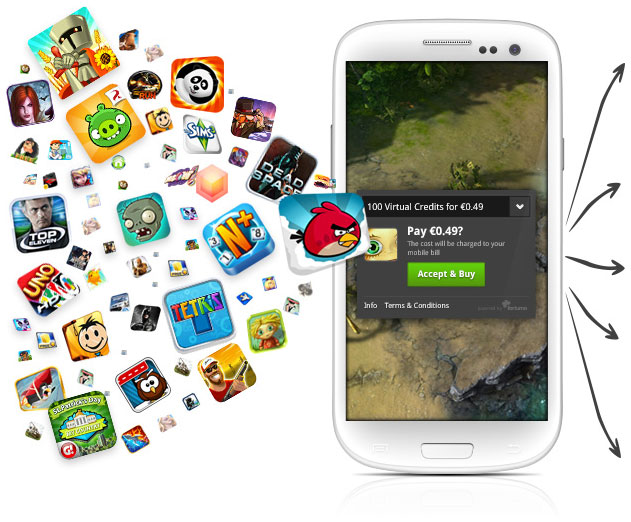 Fortumo Now Offering App Monetization Opportunities With New Mobile Operator Billing Option to 35 Million Turkcell Customers
Wednesday, October 08, 2014 by Richard Harris

Fortumo has partnered with the leading Turkish mobile operator, Turkcell, to start providing an in-app purchasing solution for its AppMarket app store. Android developers can now earn additional revenue with Fortumo's 1-click direct payment solution from 35 million Turkcell customers.Alternative app stores such as the Turkcell AppMarket are becoming viable options for m...
---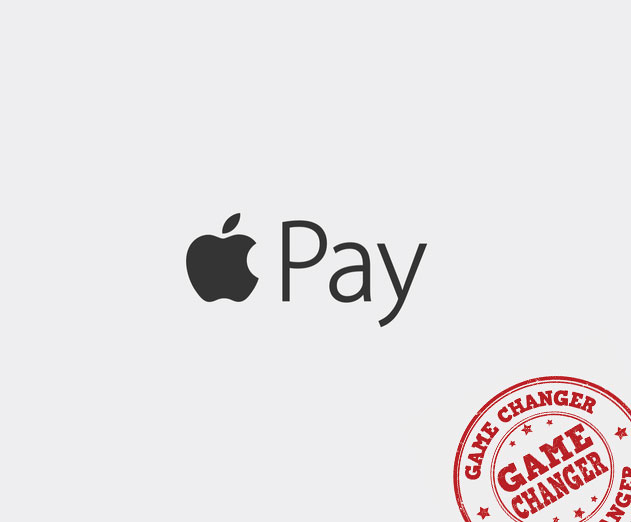 Apple Pay Could Be the Biggest Game Changer Since the Introduction of the iPhone
Monday, October 06, 2014 by Stuart Parkerson

Why do you suppose that Apple decided to call its new payment option Apple Pay? The iPhone 6 stayed with the "i" concept but Apple's foray into wearables, the Apple Watch, is not the iWatch.So what's up? Some pundits say that Apple is seeing iFatigue, after running through a couple of decades of products like iMacs, iTunes, iPods, iPhones, iPads, etc. So that could be i...
---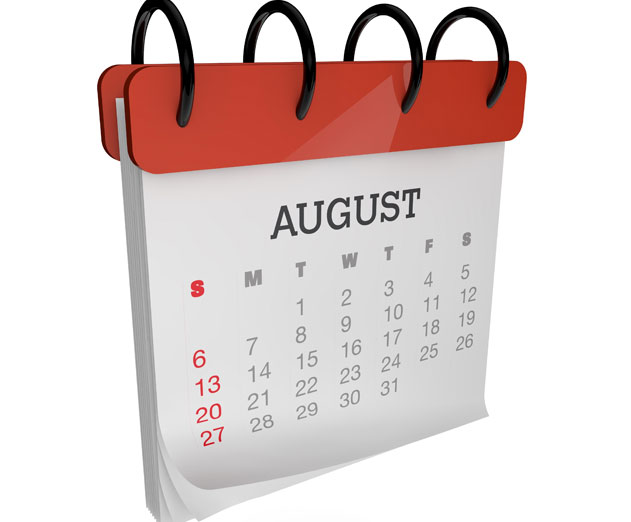 Mobile Industry Takes the Month of August Off as Users and Marketers Show Less Activity
Tuesday, September 30, 2014 by Stuart Parkerson

In its August app index, Fisku is reporting that app users and the mobile industry as a whole were somewhat lethargic as indexes for app activity and app marketing costs were down.This can bee seen with the Cost Per Loyal User (CPLU) Index, measuring the cost of acquiring a loyal user for brands who actively market their apps, which came in at $1.86, representing a 6 pe...
---
Google Announces New Mobile Ad Formats and Tools
Tuesday, September 30, 2014 by Richard Harris

Google has announced that over the coming months it will launch several mobile display ad formats and tools across the Google Display Network, the AdMob Network and DoubleClick to facilitate the ability to serve ads across screens.The new display ad formats are designed specifically for mobile environments and include the following:Mobile Lightbox engagement ads use exi...
---
Report Finds You Should Optimize Deeplinks Because Broken Links Keep App Users from Accessing Social Content
Monday, September 29, 2014 by Richard Harris

A recent report by Pure Oxygen Labs shows that despite the continuing increase in app usage - specifically social apps - a large number of mobile consumers fail to open the most popular social apps as a result of broken links. These are links that send the consumer to a login wall on the mobile web instead of inside the destination app where consumers expect to be taken...
---
Microsoft Advertising Exchange (MAX) Expands Ad Inventory Options to 10 Countries
Tuesday, September 23, 2014 by Richard Harris

The Microsoft Advertising Exchange (MAX) is now serving ad inventory for Windows Phone and Windows 8 in Australia, Brazil, Canada, France, Germany, Italy, Japan, Spain, the United Kingdom and the United States.The new inventory provides developers with the ability to move beyond PC and browser environments when reaching customers, allowing them to access a mul...
---
Intel Introduces Heart Rate SDK Program for Mobile Development of Wearables
Monday, September 15, 2014 by Stuart Parkerson

Intel has announced a new SDK to enable mobile developers to make use of the sensors and capabilities found in wearable devices powered by Intel technology. The first of these SDKs will expose APIs to enable developers to make use of the heart rate sensing capability in headphones powered by Intel's heart rate technology. This will allow developers to add value to their...
---
New Microsoft MSN Offers Enhanced Marketing Opportunities Across Windows, iOS and Android
Monday, September 08, 2014 by Richard Harris

Microsoft has announced the launch of the new beta edition of MSN. The new MSN combines premium content from media outlets with personal productivity tools that help users better access the information.The new 'Me Stripe' at the top of the page that integrates both Microsoft and third-party platforms that people use both in and out of work. The new experience is availab...
---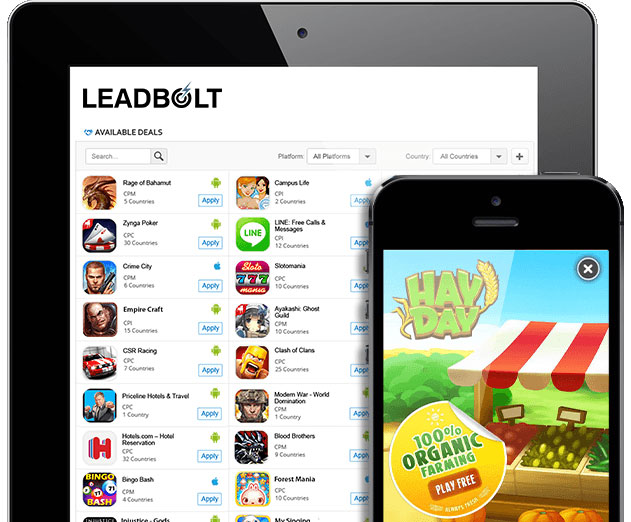 Demystifying the Buying and Selling of Mobile Ads
Saturday, September 06, 2014 by Dale Carr

Whether you're an app developer looking to monetize your app through advertising, or an advertiser interested in reaching a mobile audience, the business of buying and selling mobile ads may seem overwhelmingly complex, with many ad tech solutions and buy-sell platforms offering different ways of doing business. Here's a simple overview of the benefits of each typ...
---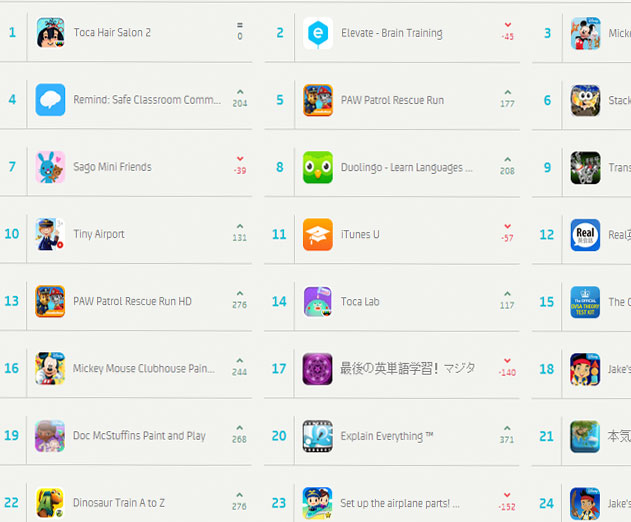 Back to School: A Case in Point for Niche Mobile App Marketing
Tuesday, August 26, 2014 by Stuart Parkerson

Have an astronomy app? That's a great niche, and when a comet starts barreling towards earth, your sales will soar. Of course it will be hard to spend all of that money in the aftermath of the impact, but hey, life's not perfect.Seriously, an astronomy app really is a great niche. It uses the capacities of smart devices well (GPS, imaging), it has a global group of indi...
---
How to Turn Your Mobile App into a Scalable Business
Monday, August 25, 2014 by Itay Riemer

It might be easier than ever to develop your own app, but turning that app into a viable business is only getting harder.Apple's App Store is adding close to 20,000 new apps every month, and Google Play is matching or even topping those numbers. This makes for a crowded market where app developers are struggling to cut through the noise to have their product discovered ...
---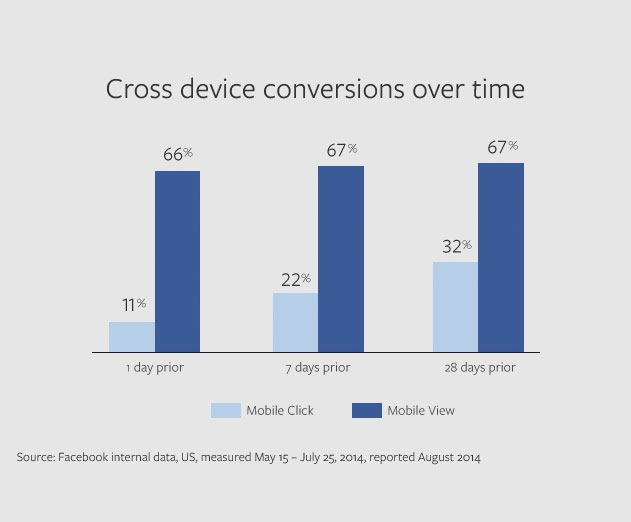 Facebook Now Provides the Ability to Measure and Track Specific Conversions Across Mobile Devices
Thursday, August 14, 2014 by Richard Harris

Facebook has announced the ability to provide cross-device reporting for Facebook ads, enabling advertisers to see how people are moving between devices, across mobile apps and the web, before they convert. This reporting provides insight into cross-device conversions which are becoming increasingly common as people move between their phones, tablets and deskt...
---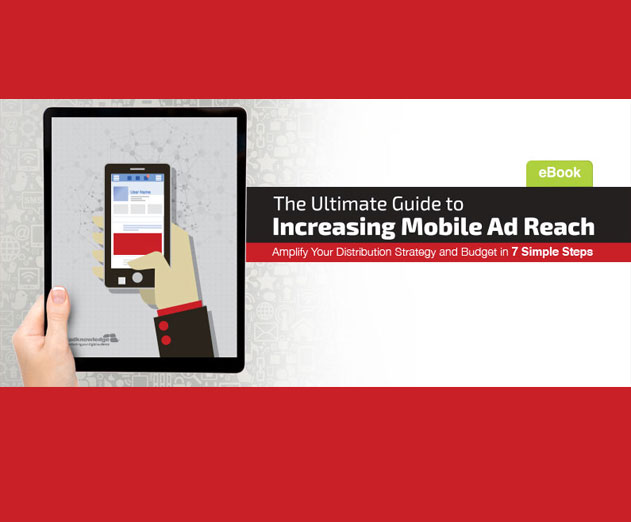 User Acquisition Cost are Escalating and Mobile Developers are Getting Squeezed Out: What to do to Fight Back
Thursday, August 14, 2014 by Stuart Parkerson

As a mobile app developer it's a good news/bad news situation. The good news is that advertising dollars are going to be flowing into mobile in ever increasing numbers and if you're showing ads in your apps, you are probably going to see increased revenue.The bad news is, if you want to increase your user base then you are going to have to pay higher prices. You ne...
---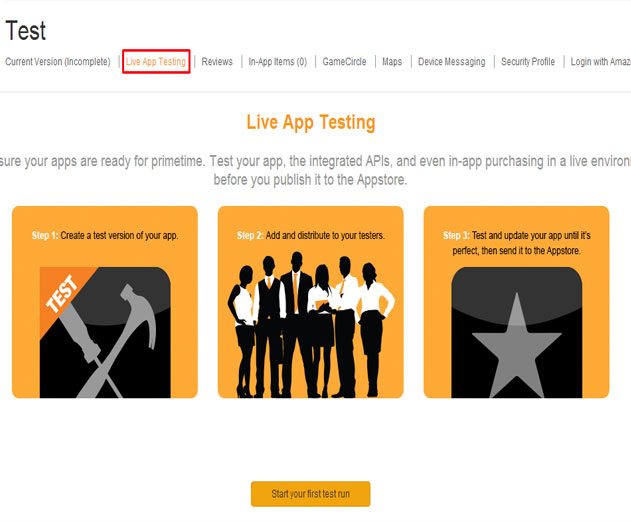 Amazon Now Offers Free Live App Testing Service for Developers
Wednesday, August 13, 2014 by Richard Harris

Amazon is launching a new tool for mobile developers called Live App Testing to help distribute apps in the Amazon Appstore by providing access to a pre-defined set of testers before going live. The testers will be able to sample the full suite of Amazon services - including in-app purchasing - against Amazon's production environment, to help ensure an ap...
---
The World Wide Leader in Sports Leaves Developers in a World of Hurt as ESPN Closes Public API
Tuesday, August 12, 2014 by Richard Harris

ESPN has announced that it is closing its public API and will no longer be issuing public API keys. Developers utilizing the ESPN API with a public API key will continue to do so until Monday, December 8, 2014, at which point the keys will no longer be active.ESPN launched the ESPN Developer Center in March 2012 and according to the company has evolved, "the capabilitie...
---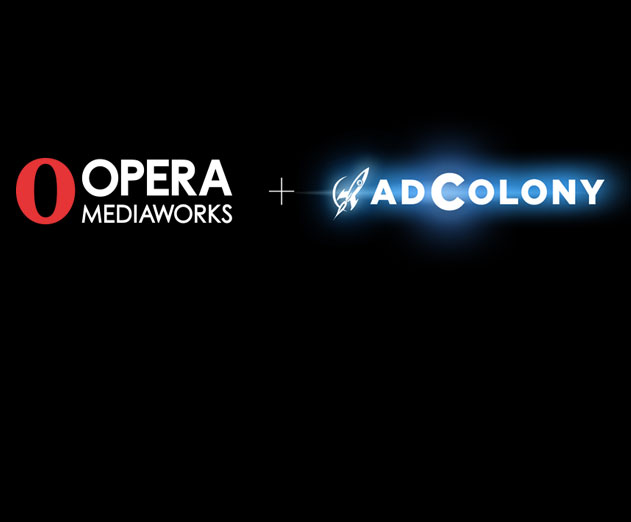 Opera Completes Acquisition of AdColony Mobile Advertising Platform
Monday, August 11, 2014 by Richard Harris

Opera has announced that it has completed the acquisition of AdColony, a video advertising platform that provides mobile advertising to publishers and advertisers. According to company statements, the AdColony brand and company will remain as an independent entity, with continued focus on developing video monetization and advertising products. Will Kassoy, CEO...
---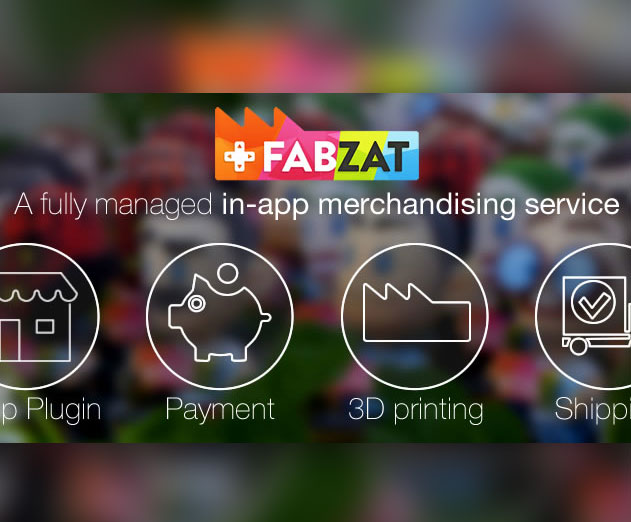 FabZat Updates SDK for Offering In Game Monetization through Custom Merchandising
Wednesday, August 06, 2014 by Richard Harris

FabZat has updated its SDK which allows developers to monetize app users buy providing the opportunity to purchase real, personalized items, including high definition and full color 3D printing of game characters, vehicles, trophies, and more.FabZat is bucking the trend of monetizing virtual goods to instead offer physical products. They call it "In-App Custom Merc...
---
In 2016 Consumers Will Download 66 Billion Mobile Apps: How to Make Sure Yours is One of Them
Wednesday, August 06, 2014 by Richard Harris

You read the title right: 66 billion apps will be downloaded in the year 2016. Here are some more stats: There will be more mobile devices on Earth than people by end of the year; 80% of mobile time is currently spent in an application; and mobile users now reach for their phones 150 times per day.If that's not enough to convince you there we are still in the infancy of...
---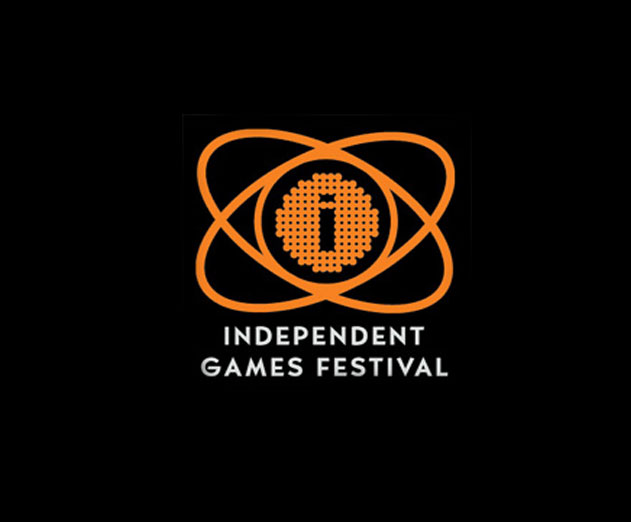 Games Developers Conference Opens Calls for Submissions for a Chance to Win $50,000
Wednesday, August 06, 2014 by Stuart Parkerson

The 17th annual Independent Games Festival (IGF), a festival, summit, and showcase for indie games, has announced the opening of its call for game submissions. The 2015 IGF will be held at the Game Developers Conference (GDC) in San Francisco March 2-6. Entries for the main competition are now being accepted through October 22, 2014. Entries for the Student Showcas...
---
GameSalad Acquires Together Games Asynchronous Multiplayer Game Server Platform
Tuesday, July 29, 2014 by Stuart Parkerson

Earlier this year GameSalad integrated the Together Games asynchronous multiplayer game server platform and now they have announced they have purchased Together Games entirely.This acquisition allows GameSalad to offer managed server hosting for all of their users that want to put asynchronous multiplayer into their apps. This feature is currently available in...
---
InMobi Launches New In App Ad Formats for Mobile Game Monetization
Thursday, July 24, 2014 by Stuart Parkerson

InMobi has announced its new "Monetization Solution for Gamers," including a playable ad format offered at global scale. This solution allows developers to optimize their monetization strategies based on the emotional state of players as they move through different stages of the game. The solution's ad formats include:- Playable Ads: Developed in partnership with a...
---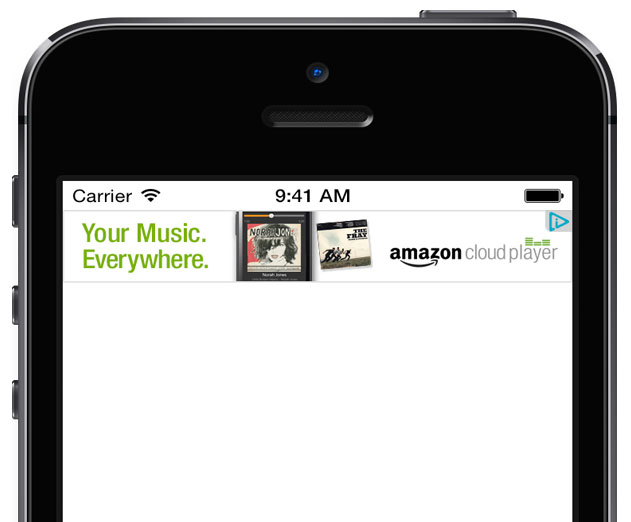 Amazon Mobile Ads API Now Offers iOS App Support for Interstitial and Banner Ads
Thursday, July 24, 2014 by Richard Harris

The Amazon Mobile Ads API allows developers to display ads from the Amazon Mobile Ad Network in their apps, and now, both interstitial and banner ads can be displayed across iOS devices in addition to Android and Fire OS devices (including Fire phone). With this release, Amazon is also expanding ad serving to Android and iOS users in the US, the UK, Germany, ...
---
SponsorPay Mobile Ad Supply Side Platform Rebrands as Fyber
Thursday, July 24, 2014 by Stuart Parkerson

SponsorPay has officially rebranded to Fyber. The company offers a monetization platform that includes mediation, an ad marketplace and ad serving capabilities.According to a company statement:SponsorPay's rebrand to Fyber goes beyond just a new company name. Over the last eighteen months, we have evolved from a rewarded advertising network into a top mobile supply...
---
Phunware Opens New York City Office for its TapIt App Monetization Platform
Wednesday, July 23, 2014 by Stuart Parkerson

Phunware is taking its Multiscreen as a Service (MaaS) platform to the Big Apple announcing it has opened a New York office for its TapIt by Phunware advertising division to serve the eastern United States.Phunware's new office is located in the heart of Manhattan, near Times Square at 1441 Broadway, Suite 5001, New York, NY 10018 (646 569-5758), and is led by...
---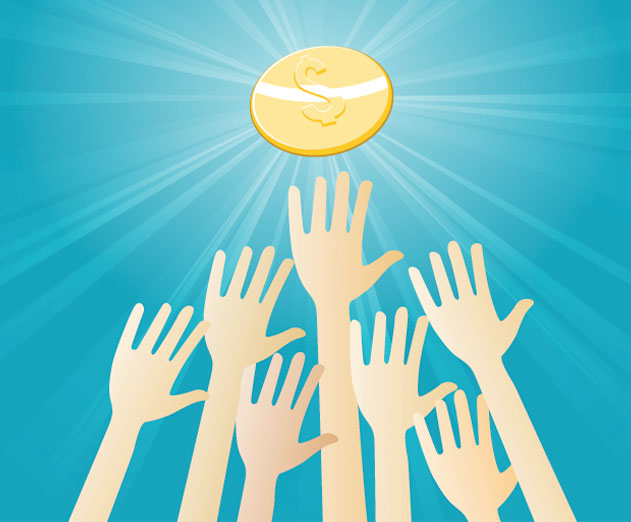 Report Shows Mobile Developers Are Still Struggling Monetizing Apps
Wednesday, July 23, 2014 by Richard Harris

Vision Mobile's 7th Developer Economics surveyed more than 10,000 developers on the app economy, tracking developer experiences across platforms, revenues, apps, tools, APIs, segments and regions.Highlights from the report Include:Platform Wars- On a global level the platform wars are ending with iOS claiming the majority of the high-end device market and Andr...
---
Yahoo Snaps Up Flurry's Mobile App Ad Analytics and Monetization Platform
Wednesday, July 23, 2014 by Richard Harris

If you can't beat them, buy them. And that's what Yahoo has done by purchasing Flurry, which offers a mobile app analytics and ad network. The deal may strengthen Yahoo's mobile presence, which it needs. While as much as half of Yahoo's audience accesses the companies offerings on smart phones and tablets, the company has not made significant inroads in monetizing ...
---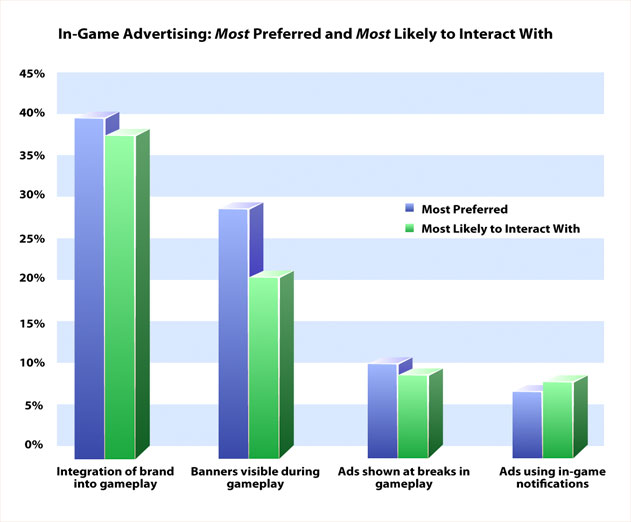 Should Mobile Game Developers Worry That Ad Breaks Can Break Gameplay?
Wednesday, July 23, 2014 by Richard Harris

Should developers worry about how much ad breaks during gameplay affect their mobile game usage? Maybe so, according to recent research by MediaSpike. According to the company's recent study, ads at breaks in gameplay are generally disliked, with gamers preferring ads integrating brands into actual gameplay.The study showed that ads shown at breaks in gameplay...
---
Leadbolt Launches Direct Deal App Marketplace For Mobile Advertising
Tuesday, July 22, 2014 by Richard Harris

Leadbolt has launched Leadbolt Connect, a mobile advertising exchange platform where app developers can connect to ad campaign offerings, view associated details and activate desired campaigns with the best fit. Both advertisers and developers can connect and run private deals in a fully-managed environment. For developers, Leadbolt Connect is a direct deal m...
---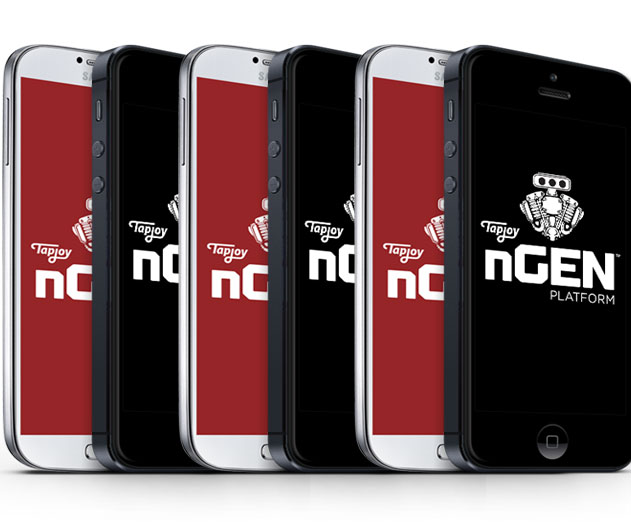 Tapjoy and Experian Partner For Targeted Mobile App Marketing
Monday, July 21, 2014 by Richard Harris

Tapjoy and Experian have announced that Tapjoy' mobile ad platform will be utilizing Experian Marketing Services' cross-channel audience data set.Tapjoy will be using Experian's ConsumerView database, developed and managed by Experian, which covers 98% of the U.S. population (299 million people and 116 million households). The database will give Tapjoy adverti...
---
Apsima Announces New White labeling Option for Proximity iBeacon Technology
Thursday, July 17, 2014 by Stuart Parkerson

Apsima has announced a new white-labeling option for proximity beacon manufacturers, enterprise app developers, and others to take advantage of Apsima's proximity aware features. The white-label option provides a way to add Apsima's proprietary proximity awareness platform to enterprise offerings, without the costs associated with development.Apsima handles al...
---
Metaps Launches Rebranded DirectAd Network Native Mobile App Ad Platform
Wednesday, July 16, 2014 by Stuart Parkerson

Metaps is rebranding its zero commission CPC smartphone ad network, now named DirectAd, (formerly known as DirectTap). The company has implemented a new branded site redesign to introduce new updates to its native Android advertising platform.The DirectAd native ad format enables developers to customize the layout in their app to complement the user experience. Dev...
---
Facebook Now Allows Direct News Feed Sales of Virtual Goods for Desktop Games
Wednesday, July 16, 2014 by Richard Harris

Facebook has updated its desktop app ads to now allow game developers to sell virtual goods directly from an ad in the news feed or the right-hand column. A developer with a desktop game on Facebook can now promote the sale of a virtual good outside of the app and gamers can purchase the virtual good directly from the ad and start playing the game.As part...
---