app advertising news search results
Developer news items we found relating to app advertising
94 results
---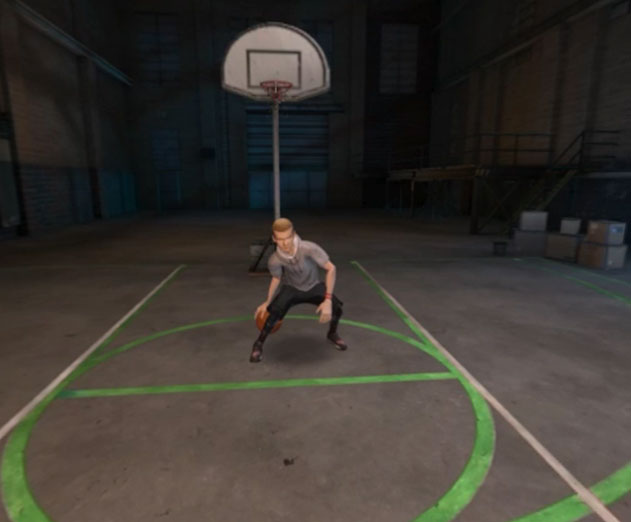 Mountain Dew taps Immersv for 360 video ads
Monday, November 27, 2017 by Richard Harris

Immersv has announced that Mountain Dew and its advertising agency, OMD, tapped Immersv's Mobile 360 and VR marketing platform to drive significant consumer engagement for their ad campaign promoting the VR experience "The Professor Presents: #GotHandles." The ad campaign delivered exceptional results for Mountain Dew, driving 63 percent video completion rat...
---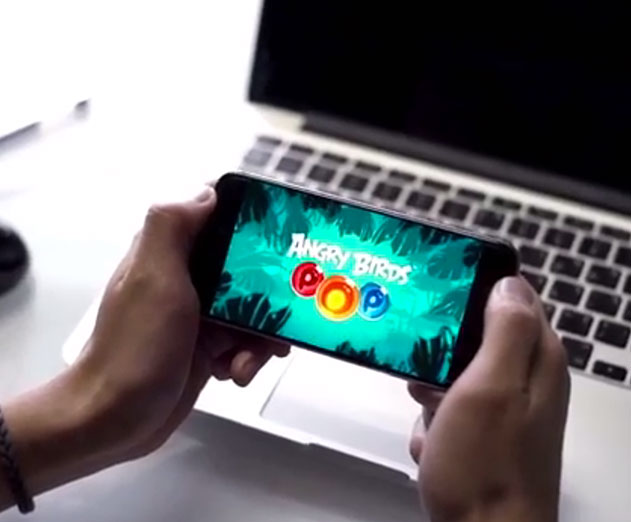 AR mobile ads for games launched by ironSource
Monday, November 20, 2017 by Richard Harris

ironSource has recently launched AR ads for their advertising network. As the first network offering AR ads, ironSource is developing a format that showcases the same experience of the game in an ad environment. The AR ads use 3D assets from the original game, and can run on both iOS and Android in-app traffic, within rewarded, video, and display placements. The ads are...
---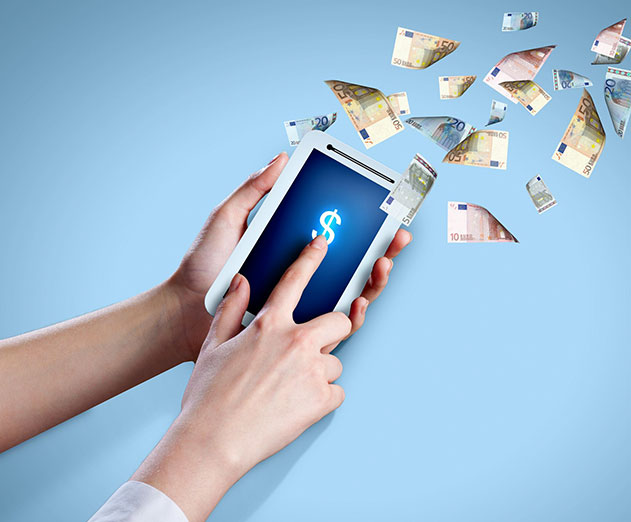 Freemium app model remains best option for developers
Thursday, October 19, 2017 by Christian Hargrave

More than 60% of app developers recommend a "freemium" model for monetizing a mobile app, according to a new survey. With the "freemium" model, an app is downloaded for free with the option of in-app purchases and upgrades, appealing to users' desire to test an app before buying it. The new survey findings come from Clutch, a research and reviews platform for business s...
---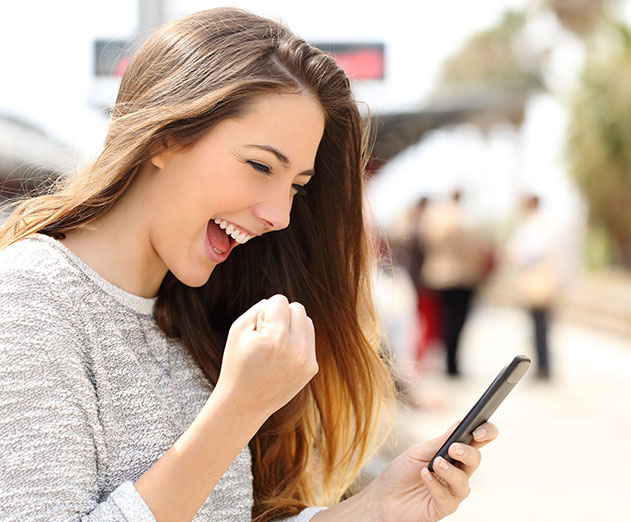 Mobile games in-app advertising chat with Jun Group
Friday, October 13, 2017 by Richard Harris

People are spending an increasing amount of their mobile time in-app. In fact, comScore reports that in 2017, people will spend 87% of their mobile time using applications. A natural corollary to this statistic is the kind of apps that are most popular. Apple reports that the number one app category in the iTunes Store is gaming.A recent study conducted by video technol...
---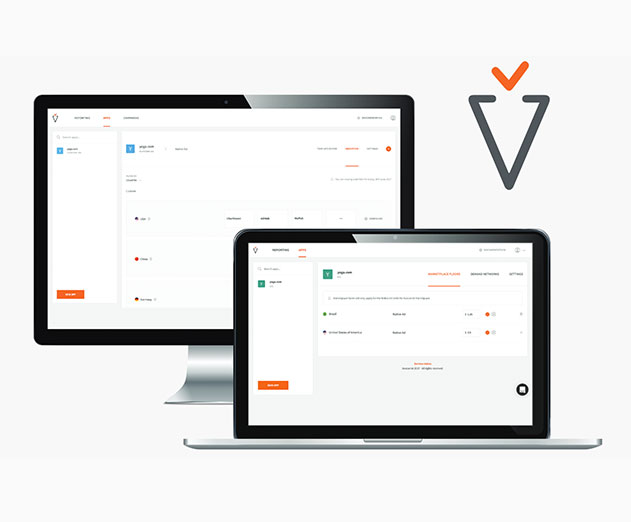 Avocarrot Unified SSP for mobile is launched from Glispa
Monday, July 17, 2017 by Richard Harris

Following the announcement of its fourth strategic acquisition, Glispa Global Group, a mobile ad tech company, unveils its newest product offering, Avocarrot, the full-service monetization platform which serves all types of mobile in-app advertising, both programmatic and performance-based. The new platform offers full transparency, control, and ease of use to boost and...
---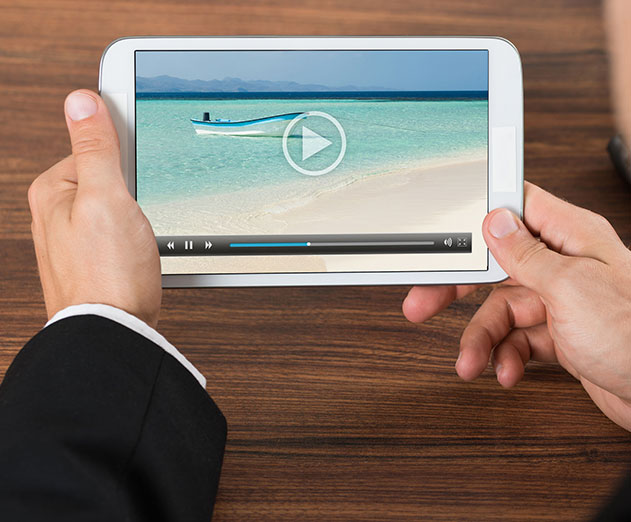 Mobile video challenges most app marketers new report says
Wednesday, June 28, 2017 by Richard Harris

If Digital Video 1.0 was characterized by the repurposing of TV content for the PC, then the current growth in Mobile Video is anything but repurposing Web or TV video content for mobile devices, according to research commissioned by mobile growth platform YouAppi.The research conducted by Dimensional Research found that 94% of the 218 global mobile marketer and agency ...
---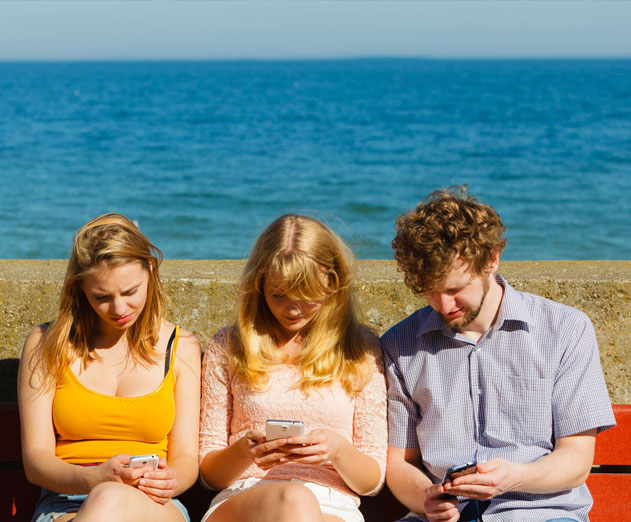 Weather apps have the highest mobile ad eCPM finds new report
Thursday, June 08, 2017 by Richard Harris

A new Q1 2017 report from Smaato was just released. Titled the "Global Trends in Mobile Advertising Report", data was analyzed from 300 billion mobile ad impressions served on its exchange each month and found that mobile ad space is more valuable than ever before as global eCPMs grew almost 50 percent year-over-year.Fueled by explosive growth in the Asia-Pacific ...
---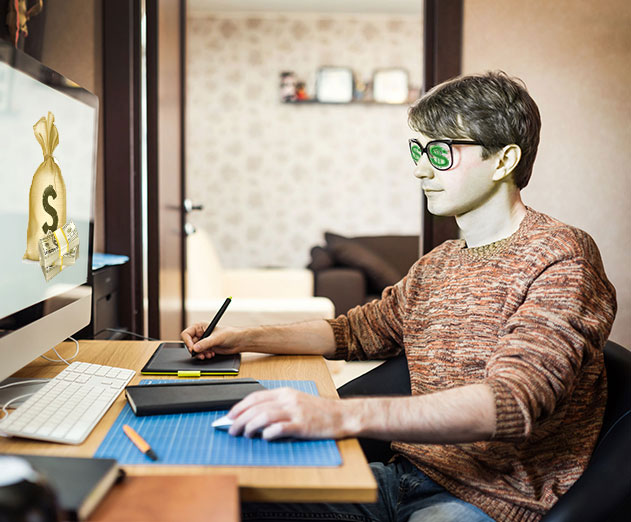 How to earn more revenue from your Android apps
Wednesday, May 03, 2017 by Claudia Dreier-Poepperl

When you hear that Android app revenues are set to top iOS revenue in 2017 and that global app revenue is also set to reach $102 billion by 2020, you can be forgiven for thinking that everyone in the app economy is smiling to the bank. However, according to Vision Mobile, 64 per cent of Android app developers are operating under a 'poverty threshold' of $500 per month i...
---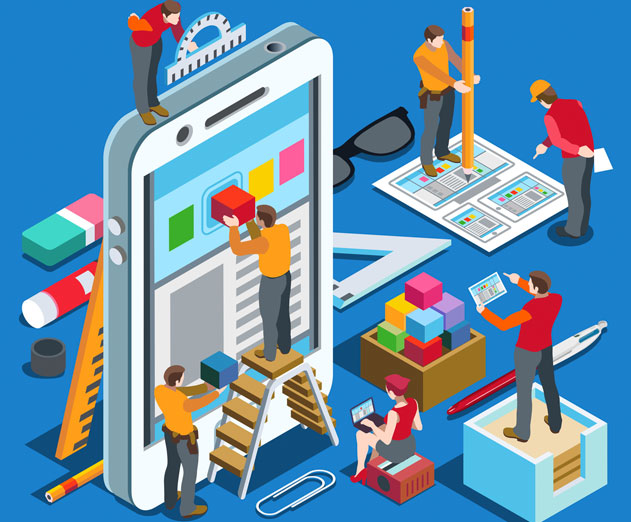 Mobile UX is just as important as functionality
Thursday, March 02, 2017 by Richard Harris

Editors note: Guest submission by Daniel AssoulineWhen building new software or apps, many developers make the mistake of prioritizing functionality over user experience. But user experience is just as important - if not even more important than functionality in any software, app or product. Take security software, for example. By focusing on the functionality, it can p...
---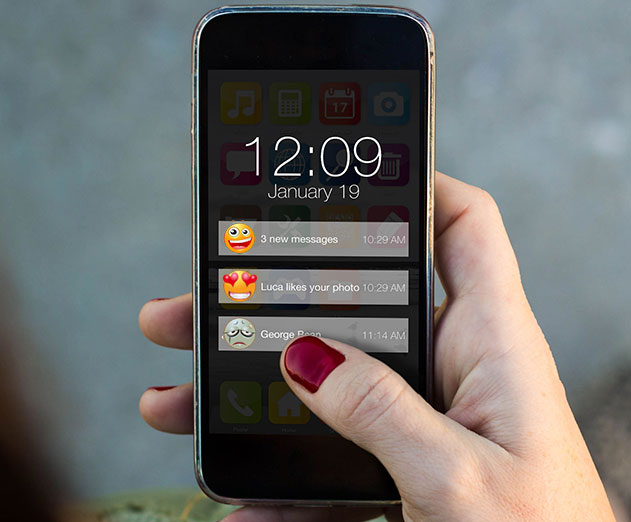 Increase user engagement with emojis inside push alerts
Tuesday, February 28, 2017 by Richard Harris

Leanplum has announced a new Mobile Marketing Trends report that confirms the effectiveness of emoji push notifications in mobile communications. This growth is driven by consumer love for emojis and the emotions they evoke, and it is clear from the data - provided by Leanplum and App Annie - that emojis are more likely to influence conversions. The report provides a bl...
---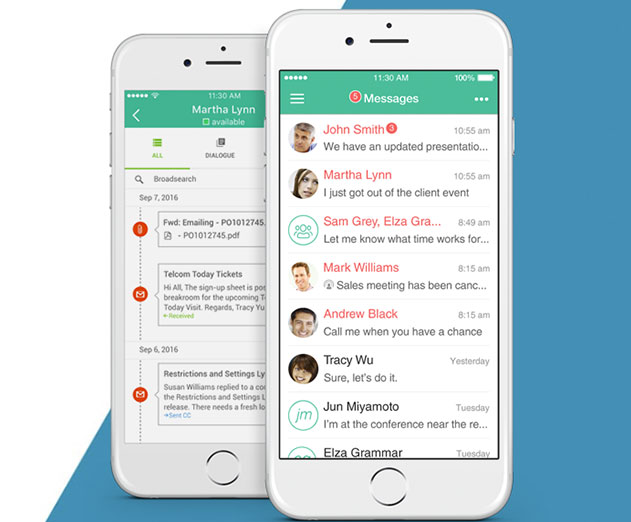 BroadSoft's bMobile gets AI and Apple Callkit
Wednesday, February 22, 2017 by Christian Hargrave

BroadSoft, Inc. has announced two significant enhancements to its bMobile advanced mobility solution: Artificial intelligence capabilities and Apple CallKit support for BroadSoft Business UC-One mobile apps that provide business users with a superior mobile user experience over any device, network or location and unlocks new revenue opportunities for Mobile Operators.A ...
---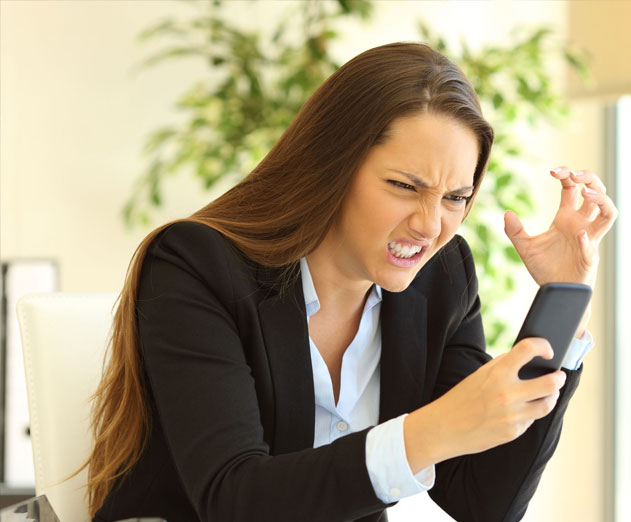 Mobile app advertising is killing adult usage
Saturday, February 18, 2017 by Richard Harris

63 percent of adults avoid mobile apps because of too many adverts, or when asked to pay for the app or extra features. This is the finding of an independent study of 600 mobile app users in the UK and US, commissioned by Tutela, the Wireless Analytics Monetisation (WAM) firm. Users are up to four times more likely to favor apps collecting mobile usage statist...
---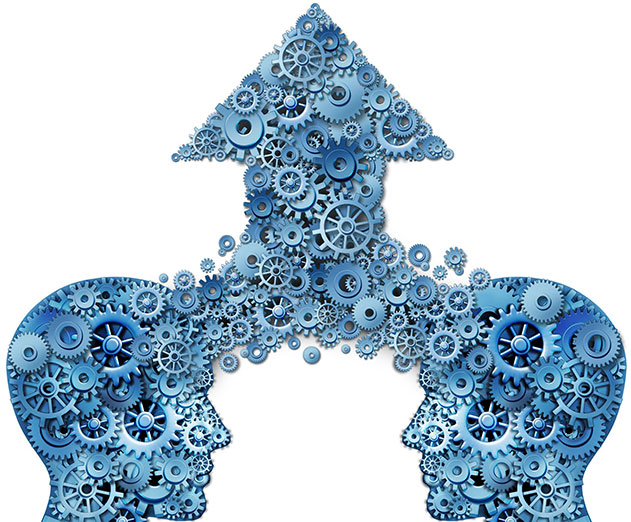 Mobiquity and Insert come together to help with in-app engagement
Wednesday, December 21, 2016 by Christian Hargrave

Mobiquity and Insert just formed a new partnership to deliver real-time, in-app personalization to mobile users. The partnership brings together Mobiquity's end-to-end mobile services with Insert's technology for rapidly deploying in-app engagement features, allowing app owners and mobile marketers to develop more meaningful customer relationships.As enterprise brands i...
---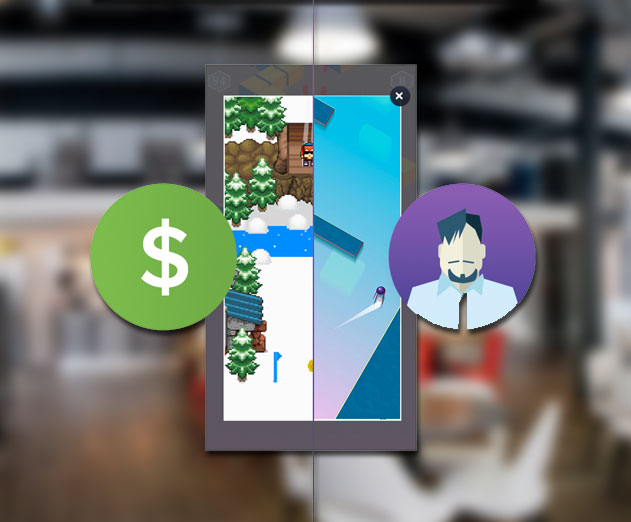 Tapdaq launches ad mediation layer so developers can earn more revenue
Tuesday, December 06, 2016 by Christian Hargrave

Tapdaq has launched its unbiased ad mediation platform to help mobile developers earn as much revenue as possible through their in-app advertising. The company, which also enables mobile developers to grow and retain their app's user base through efficient cross-promotion, is shaking up an industry it says is riddled with problems.A good ad mediation platform makes mone...
---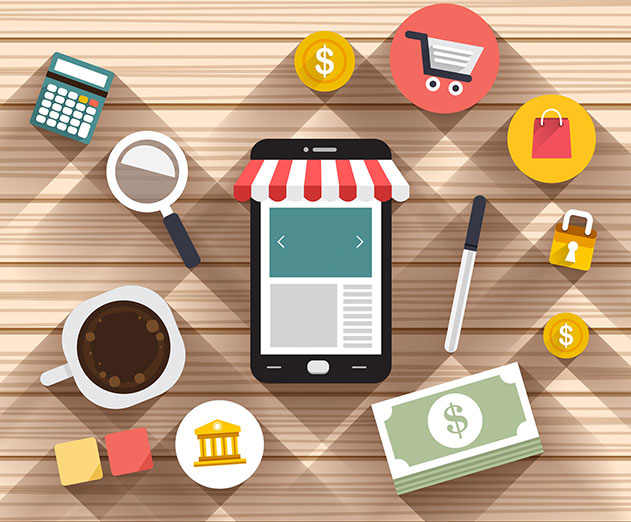 Ad Mediation: The questions you should be asking
Tuesday, November 01, 2016 by Dominic Bracher

App advertising revenue is predicted to hit nearly $16 billion by 2017 in the US alone. This number is so significant that many top publishers focus their entire monetization strategy around mobile advertising, and are able to exist off the back of this revenue alone.This rapid increase in ad spend has naturally led to a sharp rise in the number of demand sources throug...
---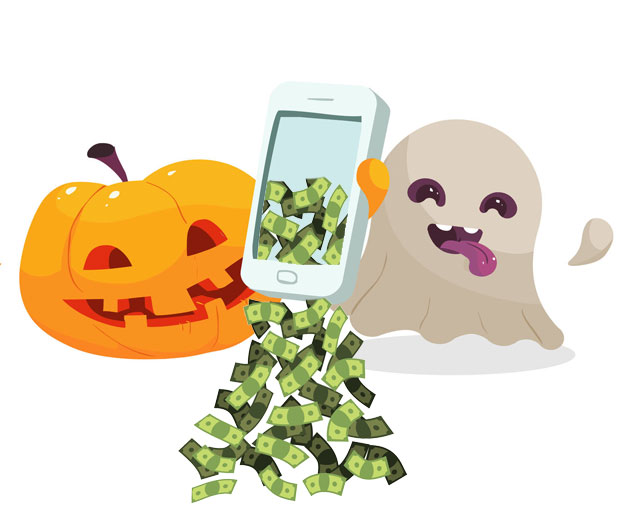 5 app monetization strategies to remember in 2016
Monday, October 31, 2016 by Dickey Singh

Thanks to advances in artificial intelligence, deep learning and user interfaces, our mobile devices are more accessible and user-friendly than ever before. People are downloading more apps and spending more time in those apps. There are now over four million apps in the Apple and Google app stores – Apple received 75,000-80,000 app submissions per month in last few mon...
---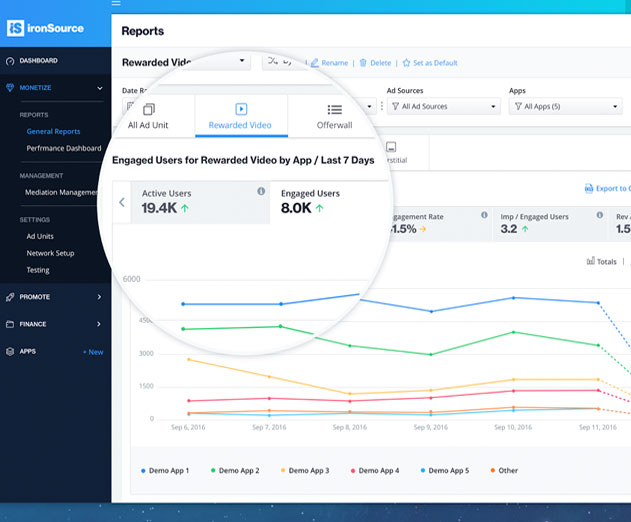 ironSource Launches Ad Engagement Intelligence to Help Improve Engagement
Friday, September 23, 2016 by Richard Harris

ironSource has released a major feature for its Mediation Platform, adding 'User-level Analytics', advanced 'Frequency Capping,' and 'Delivery Pacing' tools to their Ad Placement Technology. Developers will now have the ability to see in-depth user-level ad engagement, and make optimal placement and pacing customizations to impro...
---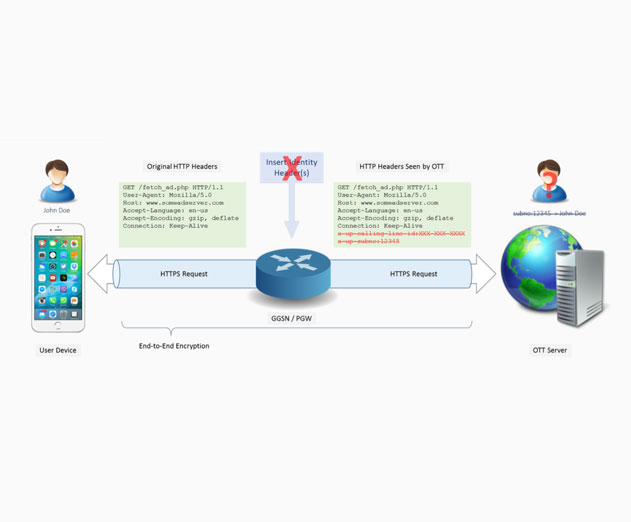 As Apple's Encryption Deadline Looms, Openwave Mobility Launches SmartidM
Wednesday, September 21, 2016 by Christian Hargrave

Openwave Mobility has announced the launch of Smart Identity Manager (SmartidM) for mobile operators to effectively manage their subscribers' data, and launch new services. SmartidM is part of the company's Subscriber Data Management (SDM) portfolio of products. Use cases for SmartidM include centralized ID management for fraud prevention, delivering BingeOn...
---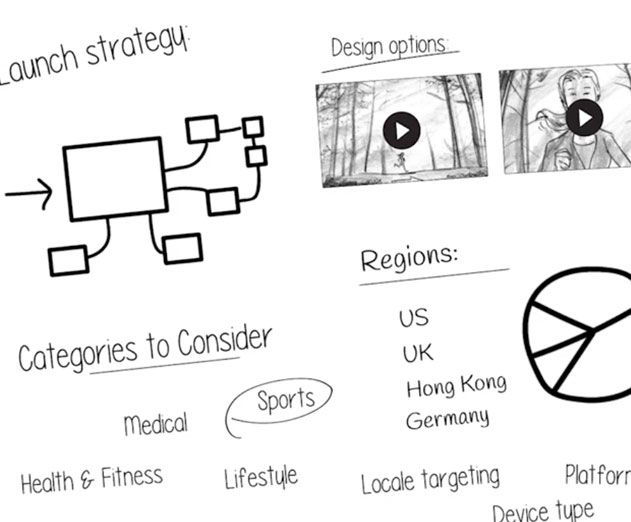 App Annie Launches New App Monetization and Marketing Intelligence Offering
Wednesday, August 03, 2016 by Richard Harris

App Annie has introduced a new Marketing Intelligence offering designed to support app discovery, user acquisition and ad monetization for app publishers. It provides an opportunity to evaluate advertising strategies through understanding of the effectiveness of ad creatives, ad placement and tactics as compared to competitors.Marketing Intelligence is App Annie's lates...
---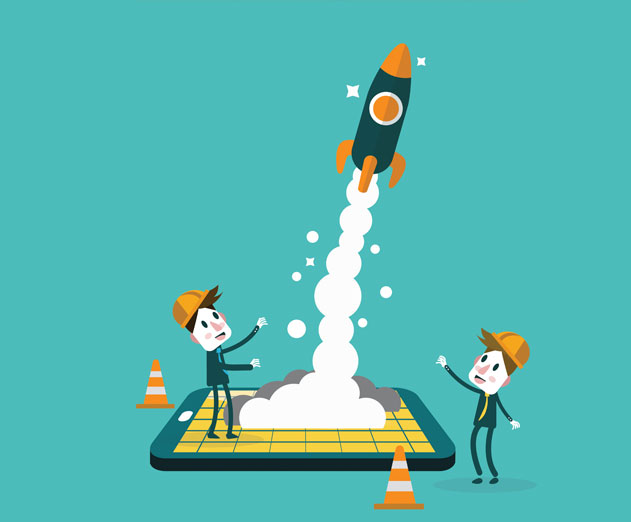 Adpocolypse or Not, Now is the Time for App Publishers to Shore Up Advertising Strategies
Tuesday, June 21, 2016 by Pavel Golubev

Earlier this month, PageFair released a report stating one in five mobile devices worldwide is now using ad blocking. Among the most surprising findings: both mobile web and in-app ads can now be blocked. Leveraging technologies that allow them to skirt Play Store policies, ad blockers are now available to block third-party ads specifically in apps, on both Android and ...
---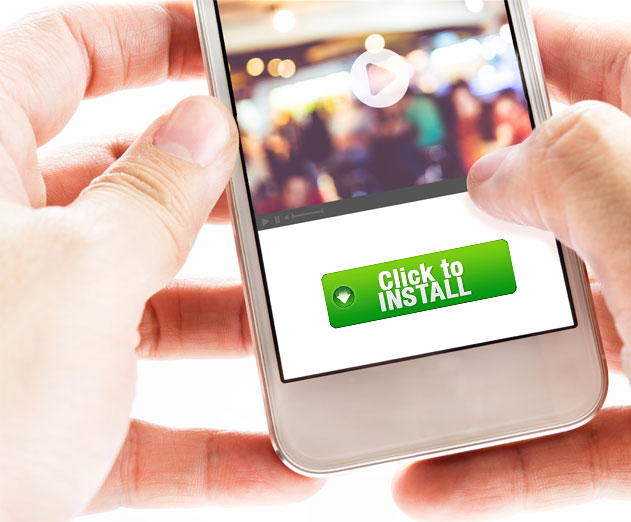 The Challenges Of Monetizing In App Mobile Ads
Monday, June 06, 2016 by Jeff Kim

It's a mobile app world and we just live in it. The average U.S. adult spends nearly three hours a day on their mobile device (excluding voice activities), which is more time than they spend watching TV. A vast majority of this time is spent in apps. According to Mary Meeker's iconic State of the Internet Report, smartphone users spend 89% of their total time spent...
---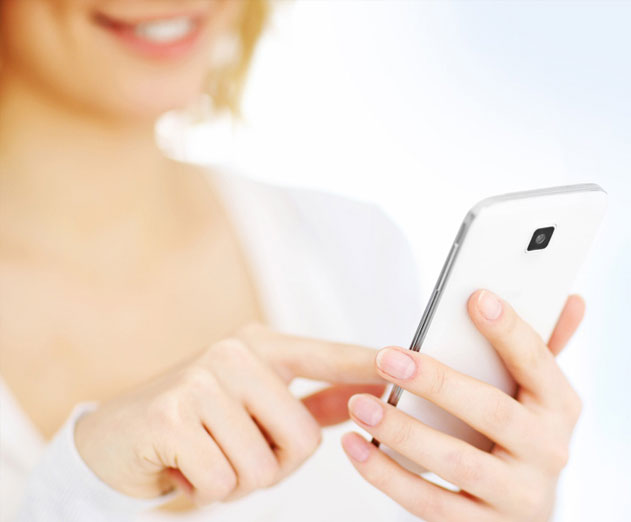 CEO of Manage Mike Ng Discusses the Evolution of Mobile Advertising
Tuesday, May 31, 2016 by Richard Harris

We recently chatted with Mike Ng, CEO of Manage, to discuss the mobile advertising marketplace and the changes undergoing the industry.ADM: I understand Manage has been around for about 5 years as a mobile DSP. How has the company evolved over the years? Ng: When Manage was founded 5 years ago, we decided to focus primarily on mobile in-app marketing. We were one o...
---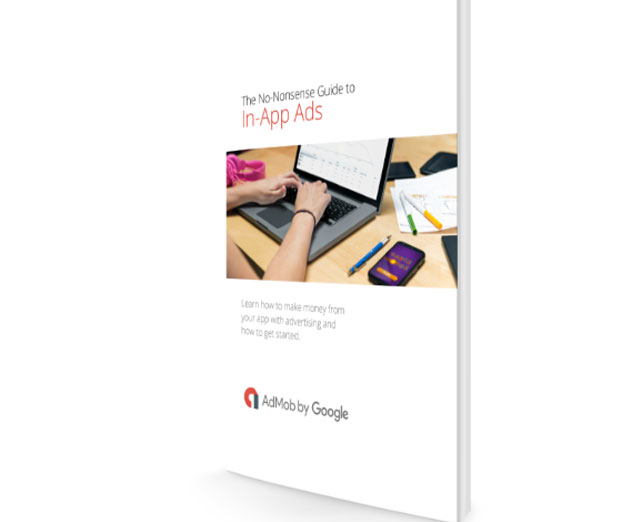 An Introduction into In-App Advertising as a Mobile App Monetization Tool
Thursday, May 12, 2016 by Richard Harris

Google's AdMob has published an e-book that provides an introduction into the world of mobile in-app advertising. Titled "The No-nonsense Guide to In-App Ads", the publication is part of Google's No-nonsense series.This guide is designed to provide a comprehensive overview of in-app advertising as an introduction to app publishers and developers who are new to the oppor...
---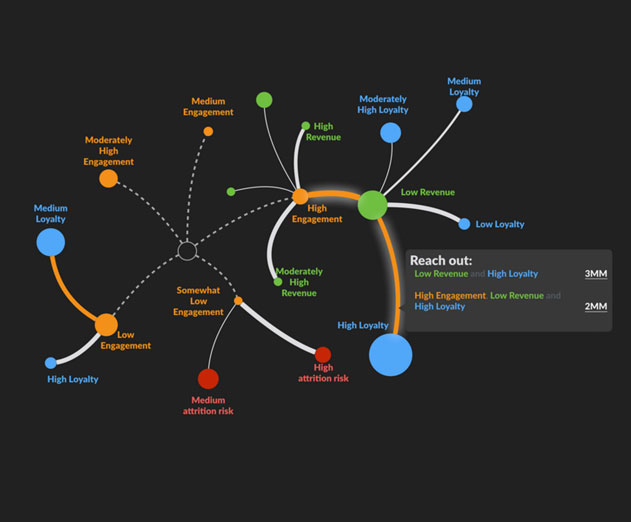 Pyze Mobile App Analytics Business Intelligence Emerges from Stealth
Wednesday, March 30, 2016 by Richard Harris

We recently visited with Dickey Singh, co-founder and CEO of Pyze which recently emerged from stealth to introduce Pyze Growth Intelligence, a business intelligence platform for mobile app publishers. The platform provides publishers with a "Data Scientist in a Box" to maximize app growth and personalize engagement.ADM: Pyze just emerged from stealth with a new business...
---
The Top Revenue Earning App Publishers for 2015
Tuesday, March 01, 2016 by Richard Harris

App Annie has identified the top companies as defined by the revenue when considering combined iOS and Google Play income from January 1, 2015 to December 31, 2015. The "App Annie 52" is an annual report that reveals app rankings based on revenue earned from paid downloads and in-app purchases from the iOS App Store and Google Play Store and does not include revenu...
---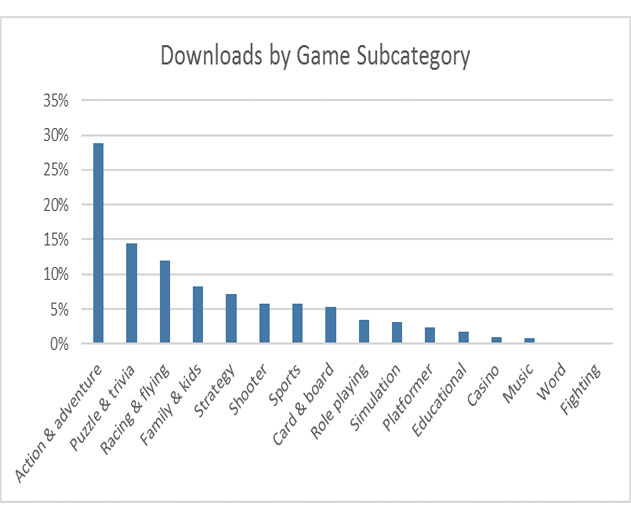 First Insight Into Windows Store App Trends After Launch of Windows 10
Saturday, February 20, 2016 by Richard Harris

The Windows Dev team has announced the first reporting of the Windows Store trends since Microsoft announced in January that over 200 million PCs, tablets, and phones across the globe are now running Windows 10, making it the fastest growing version of Windows in history. This latest reporting period encompasses October – December 2105.Since the Windows 10 launch, over ...
---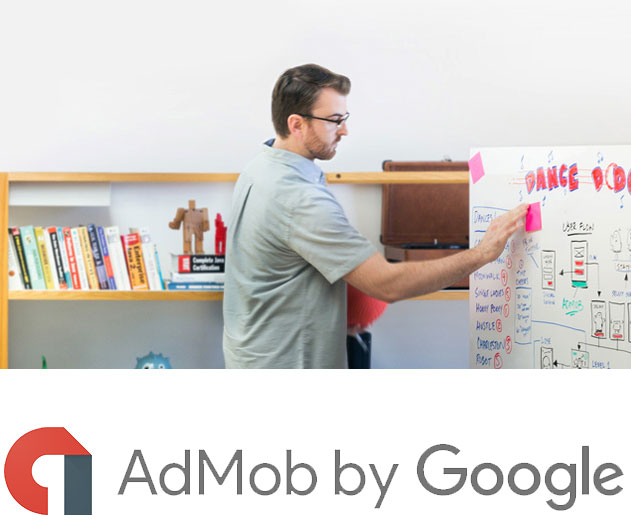 AdMob Releases Two new App Advertising Formats
Tuesday, December 08, 2015 by Stuart Parkerson

Google's AdMob has launched two new immersive ad formats – Trial Run Ads and Interactive Interstitial ads. Currently in beta, Interactive Interstitials show on Android and iOS apps and Trial Run Ads show on Android apps.Trial Run Ads are an app ad format that lets a potential user play a game within an ad as a way to create interest to install the app. Users play a game...
---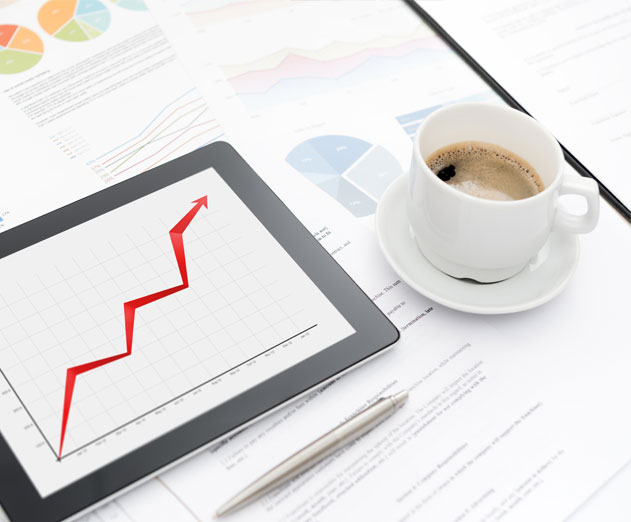 iPad Now Generating More Revenue Per Impression Than Any Other Device
Wednesday, November 11, 2015 by Richard Harris

Opera Mediaworks has published its Q3 2015 State of Mobile Advertising Report and one of the top findings that the report demonstrates is the fact that Apple has regained it's no. 1 spot for revenue, spurred by the popularity of ad videos coupled with iPad usage.The report's data is a taken from activity on the Opera Mediaworks' mobile ad platform which reaches 1.1 bill...
---
The App Features That Draw the Most Advertising Dollars Are...
Wednesday, October 07, 2015 by Josh Speyer

The good news for app developers is that, as the dollars continue to flow toward mobile and away from traditional mediums, there is plenty of ad spend to spread around. There are many app developers reaping the rewards of the mobile advertising boom, though not all who enter the market are able to monetize their creation in any significant way (or at all.) What sep...
---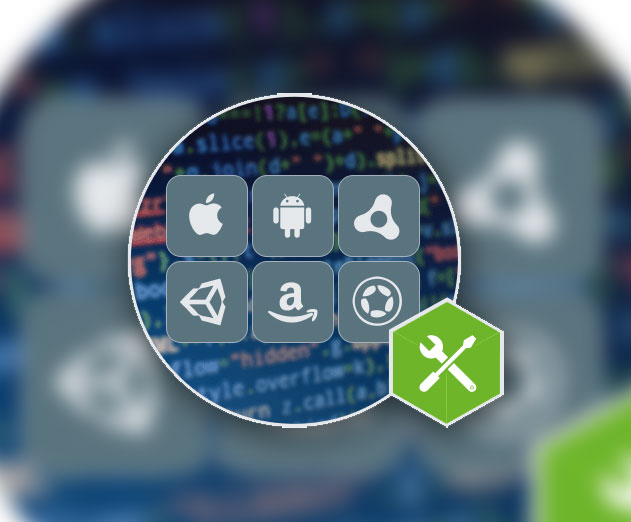 Latest Manage In-App Advertising SDK Optimized for iOS 9
Wednesday, September 30, 2015 by Richard Harris

In-app advertising platform Manage has released the latest version of its SDK (v.3.3) which has been optimized for iOS 9. It also extends an app publishers' ability to serve and monetize in-app ads, including video and new Multi-Image ad units. The latest release cuts the size of the SDK by as much as 35 percent.The updated SDK provides access to Manage's mobile supply-...
---
Vungle Releases New Programmatic Private Marketplace for App Advertising
Thursday, September 17, 2015 by Richard Harris

Vungle's new Vungle Premium offers a programmatic private ad marketplace which provides the ability to advertise through apps based on an app's rising or falling popularity. The new mobile app video advertising platform combines first and third-party data into a proprietary algorithm with in-house analysis to identify the top-performing apps among the 12,000 ...
---
Microsoft Provides Windows COPPA Support for App Advertising to Kids
Wednesday, September 02, 2015 by Stuart Parkerson

Microsoft is releasing COPPA support in its Dev Center to help developers define how to manage ads in apps whose primary audience is children.Beginning in September, developers can indicate if their app targets children under 13 as defined in the Children's Online Privacy Protection Act (COPPA). If a developer selects this option, Microsoft will disable its behavioral a...
---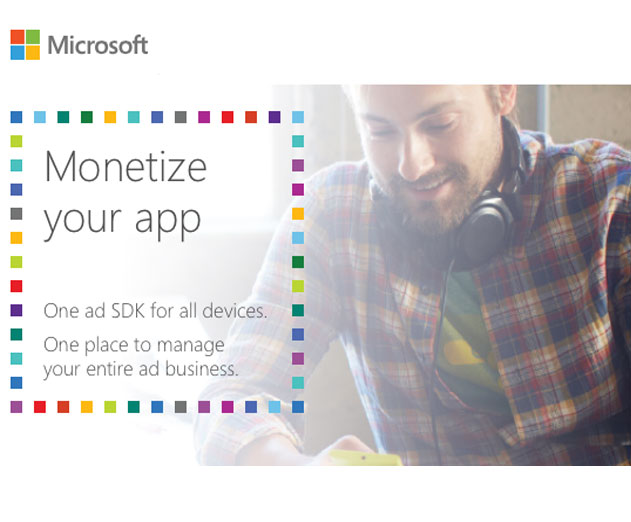 New App Monetization Capabilities With Microsoft Universal Ad Client SDK
Thursday, August 20, 2015 by Richard Harris

Microsoft is releasing several new capabilities that allow developers the opportunity to enhance app advertising revenues. These include a new Microsoft Universal Ad Client SDK for Windows 10; additional support for video interstitials on Windows 8.1, Windows Phone 8.1 and Windows 10; and ad mediation for Windows 8.1 and Windows 10 apps to manage multiple ad SDKs ...
---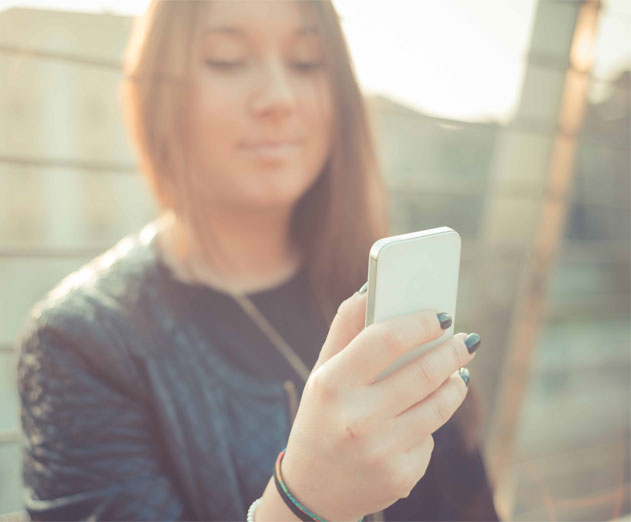 Boost App Advertising Revenue by Prioritizing the User Experience
Wednesday, June 24, 2015 by Josh Speyer

App developers' strongest revenue stream comes from the advertising real estate and the user eyeballs they can offer, which means that it is vital to deliver targeted audience segments and an ad experience designed to facilitate engagement and, eventually, a purchase or conversion. A solid record of performance will keep your current advertising partners happy and attra...
---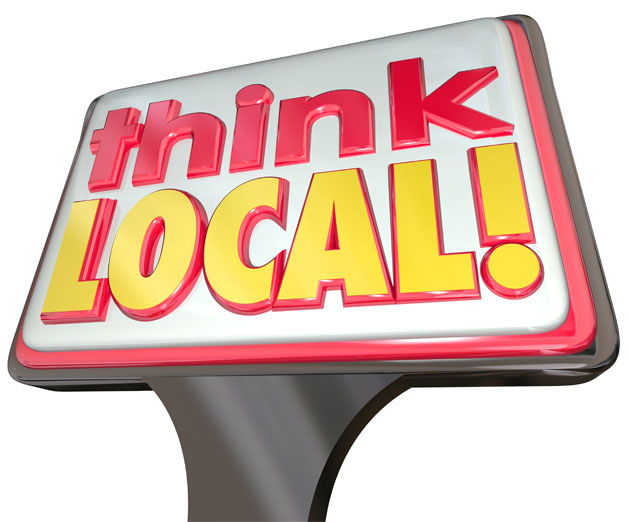 Local Advertising Changes Could Provide Boon for App Publishers
Tuesday, June 16, 2015 by Richard Harris

Very few app publishers have the opportunity to take advantage of local advertising revenues. Part of the problem has been the ability for smaller local advertisers to tap into the reach of the plethora of apps that serve in-app advertising.While well known publishers like Pandora and Zinga have made some inroads into tapping into the local advertising market, it's been...
---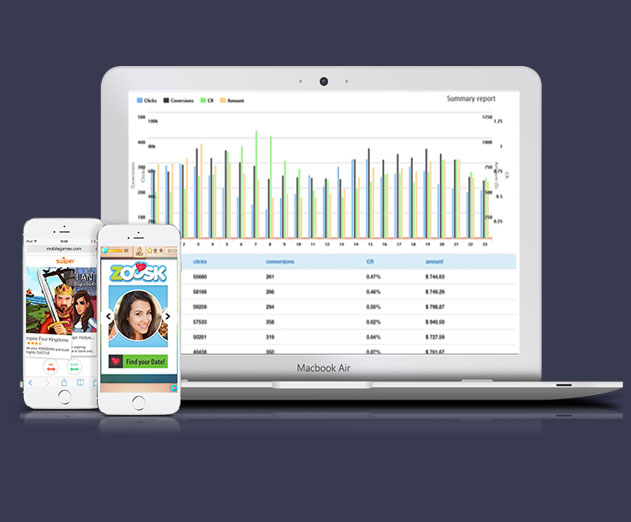 Cross Channel Strategies for Mobile App Publishers
Saturday, April 11, 2015 by Tim Koschella

Customers connect and engage with advertisers across many channels, including email, the web, physical locations, social media networks and increasingly, in mobile apps. These channels aren't silos, and users are not channel-specific. People don't only use Facebook, or play Angry Birds, or only read online papers; they increasingly interact with brands across numerous p...
---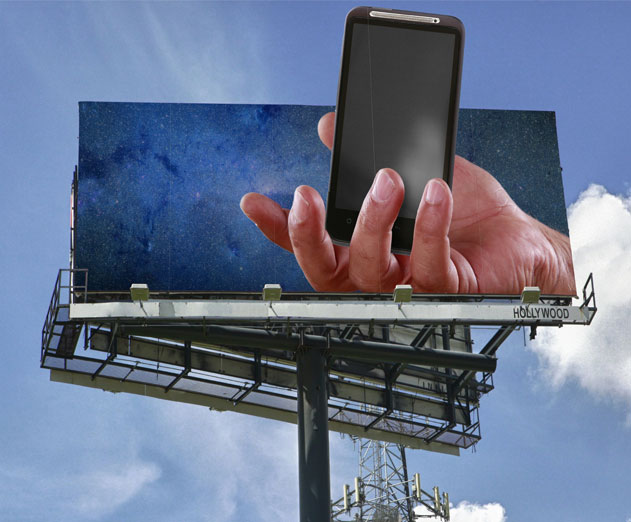 Native Ad Units on Mobile Do's and Don'ts
Thursday, April 02, 2015 by Eddie de Guia

Native advertising has been practiced online since 2000, but it was only in 2014 that it exploded onto mobile. In addition to native ads in mobile Web browsers, in-app native advertising is growing in popularity across news, gaming, messaging, and other types of apps.Capitalizing on the in-app advertising opportunity is critical; users spent 86 percent of their mobile t...
---
What the Research Says About User Preferences and Perceptions for In App Advertising
Friday, March 27, 2015 by Stuart Parkerson

There are infographics and there are knockout infographics. While the use of infographics has grown in the last couple of years as a way to visually provide a large amount of information in a small area, when viewed on a smartphone most infographics produce text so small that it's just impossible to get anything constructive out of it.Not so with a new interactive infog...
---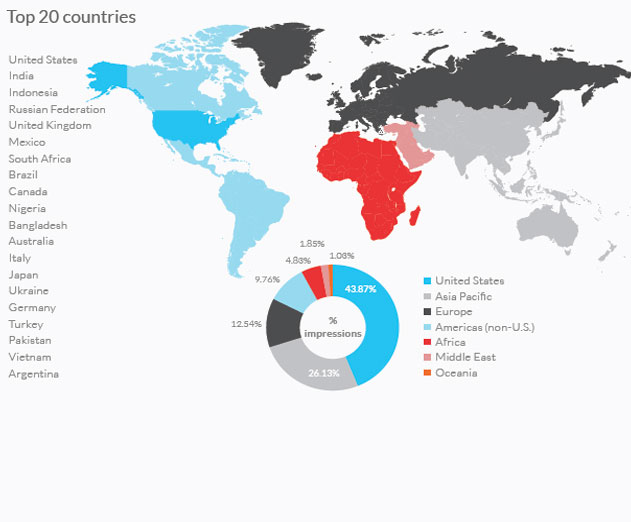 Report Shows iOS Still Reigns Supreme for Mobile App Advertising Revenue Opportunity
Thursday, February 05, 2015 by Richard Harris

Opera Mediaworks has released its latest State of Mobile Advertising report which shows that Android captured the majority (63%) of mobile ad traffic in Q4, but Apple retained its lead in revenue generation.The quarterly report is based on trends and insights from the company's mobile ad platform. It indicates that Apple's favorable position in Western markets, such as ...
---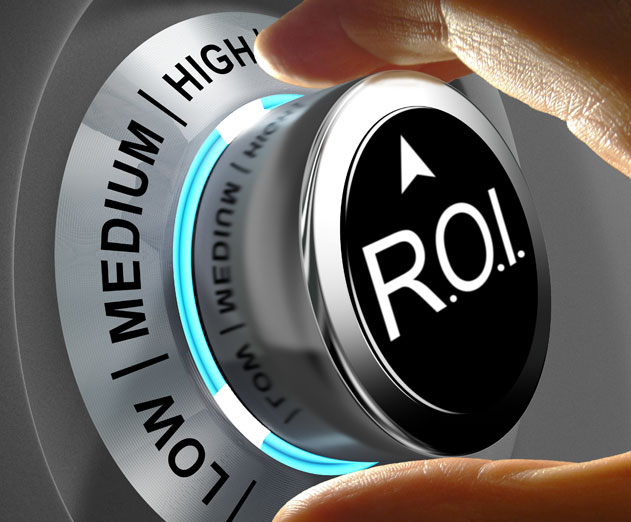 What Metrics Should You Consider When Determining the Success of Your App
Friday, January 23, 2015 by Stuart Parkerson

Measuring and optimizing for the right engagement metrics is a critical component when considering how to create a plan on gaining and keeping users. And whether your business model is driven by in-app advertising, purchases, or paid subscriptions, driving your revenue is fundamentally dependent on personalization and engagement.Consider your app users. There is a wealt...
---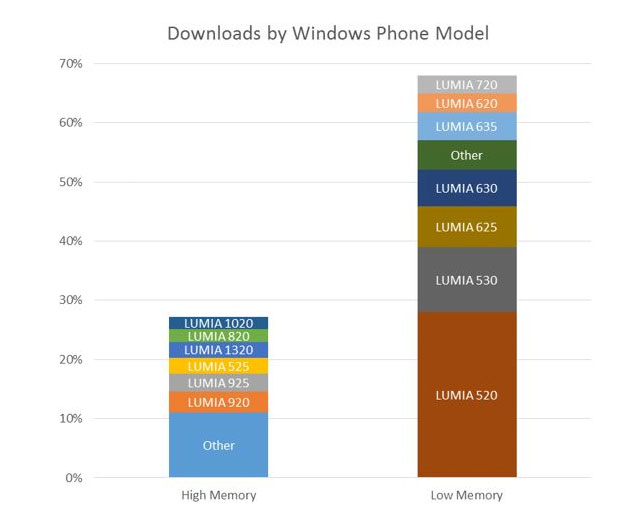 Windows App Store Announces Latest App Download and Monetization Trends
Saturday, December 27, 2014 by Stuart Parkerson

The Windows Development Team has released its latest report in a recurring series that provides details about recent Windows App Store trends across categories, markets, and more. Data from the Windows Store is included with Windows Phone Store, to provide information about apps regardless of the devices targeted.This latest update includes several new analyses includin...
---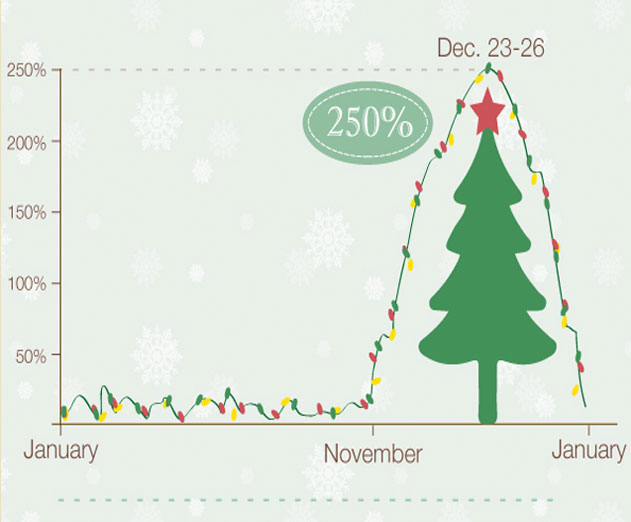 Revmob Reports Mobile App Installs Jump 250 Percent between November to January
Tuesday, December 23, 2014 by Richard Harris

It's no secret that mobile gets a lot of attention around the holidays. From apps to devices everyone is either using their mobile, or buying something mobile. Revmob has released some data to show us all just how large the swing is, based on analytics they have collected from their network over the past 3 years.Overall they report that app downloads increase ...
---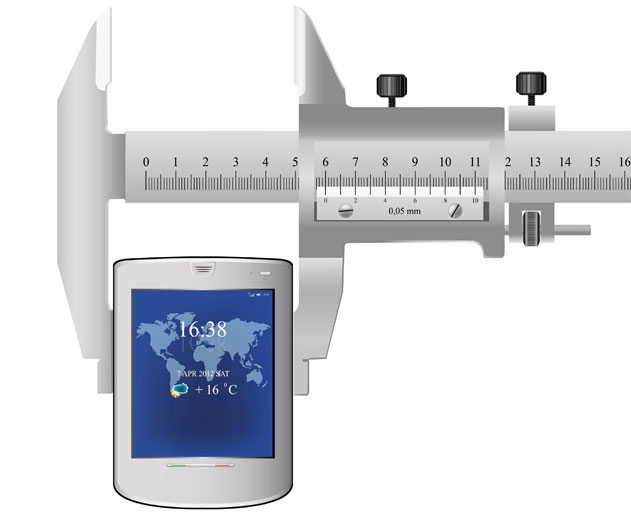 How to Measure the Success of Your Mobile App
Friday, November 21, 2014 by Stuart Parkerson

When answering the question of how to measure the success of your mobile app, as an app publisher you might say "its about how much money my app makes me." There is no doubt that how much money you are making is crucial information, but to get a truly accurate measurement of your app's success, you need to consider broadening the scope of your analysis.What Are Your Goa...
---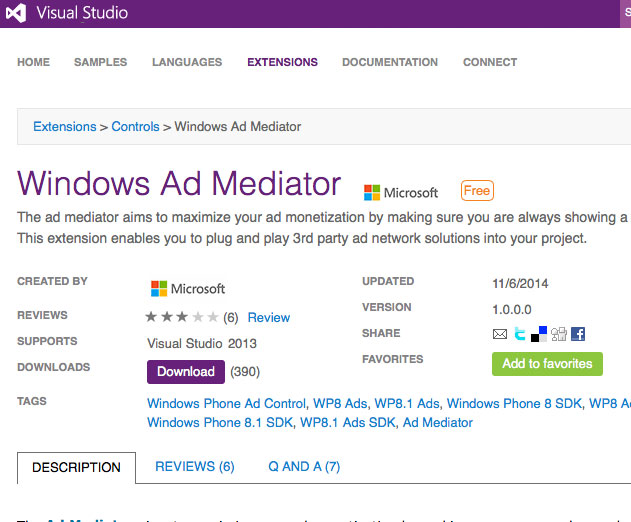 Windows Mobile App Ad Mediation Solution Now Available
Tuesday, November 11, 2014 by Stuart Parkerson

The Windows Mobile team has announced the availability of Windows Ad Mediation, a solution designed to help Windows Phone developers manage multiple in-app advertising SDKs.The solution allows developers to increase fill rates by deploying multiple ad networks in a way that when one ad network is unable to deliver ad inventory, the app calls a second or third ad network...
---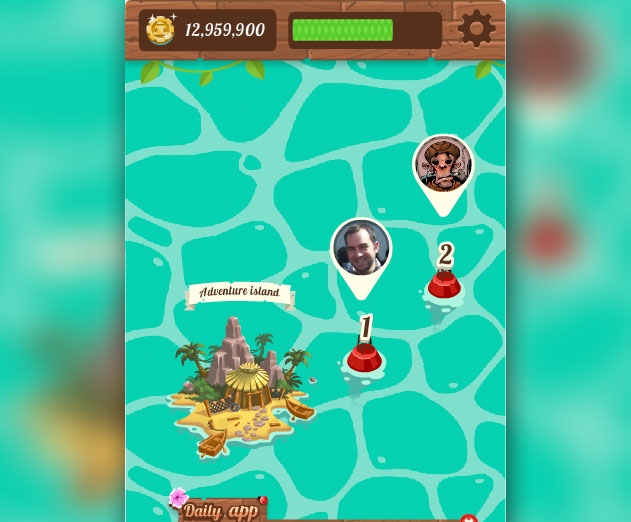 Appnext Introduces Self Serve Mobile App Advertising Platform Offering a Cost Per Install (CPI) Bidding Basis
Friday, November 07, 2014 by Richard Harris

The Appnext is introducing a self-serve advertising platform to offer developers and publishers a marketplace that operates on a Cost-Per-Install (CPI) bidding basis, allowing app advertisers to place direct CPI bids on specific publisher sources. The Appnext mobile self-serve platform enables the ability for developers and marketers to know precisely where their a...
---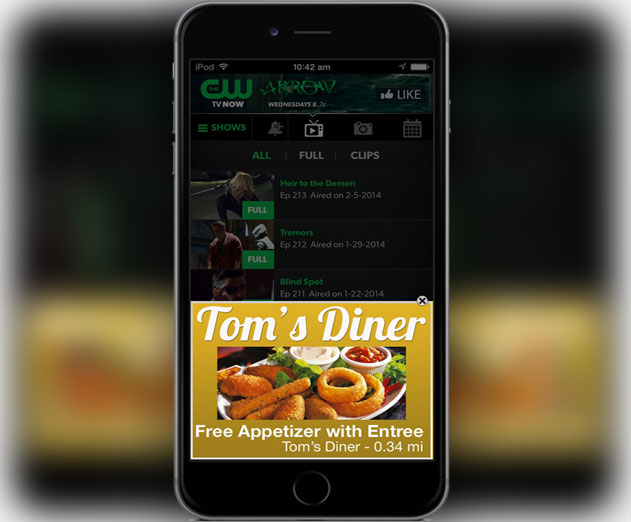 So Many Mobile Ad Formats, What's an App Developer to Do?
Tuesday, October 21, 2014 by Richard Harris

Mobile advertising is continuing to explode and more and more big brand names are moving their ad budgets out of traditional media and into mobile. Its great news for developers and their apps in the marketplaces, however the folks on Madison Avenue are not going to let their creative juices fade away just because they are working on a small screen. They get the bi...
---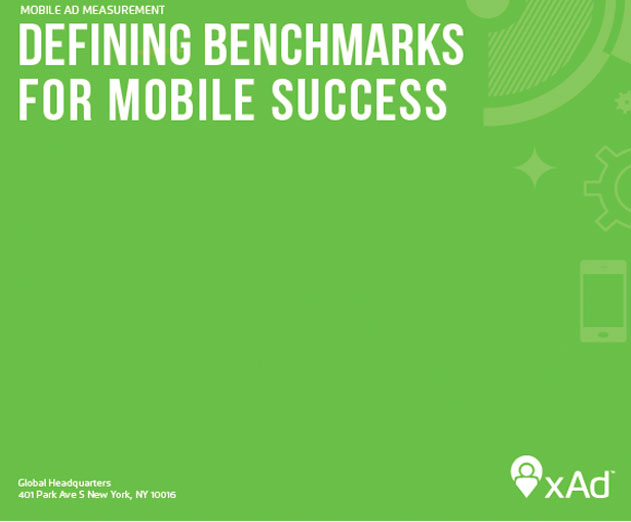 Study Shows CTR is Inaccurate to Measure Mobile App Advertising
Monday, October 20, 2014 by Richard Harris

xAd recently released part one of its 2014 mobile ad measurement study, Defining Benchmarks for Mobile Success, which analyzed 80 mobile ad campaign for 12 major brands to determine the most accurate benchmarks for measuring campaign success.One of the most interesting results to come out of the study is that Click-Through-Rate (CTR), is an inaccurate way to measure the...
---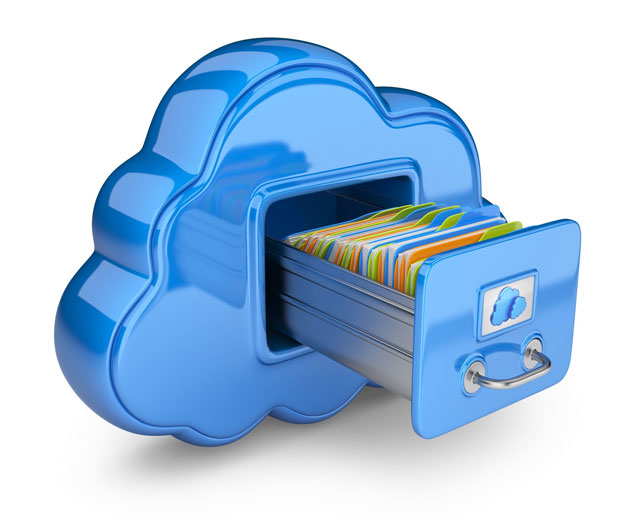 The Synergistic Approach to Mobile App User Engagement: The Sum of Your Data is Greater Than Its Parts
Monday, October 20, 2014 by Stuart Parkerson

Here's a quick quiz: Guess what these eight things have in common: Users, Session Length, Session Interval, Time in App, Acquisitions, Screen Flow, Retention, Lifetime Value.If you're an app developer doing any kind of analytics for your app, it wasn't hard to figure out that these are metrics that you should be tracking for your mobile app users. However, have you thou...
---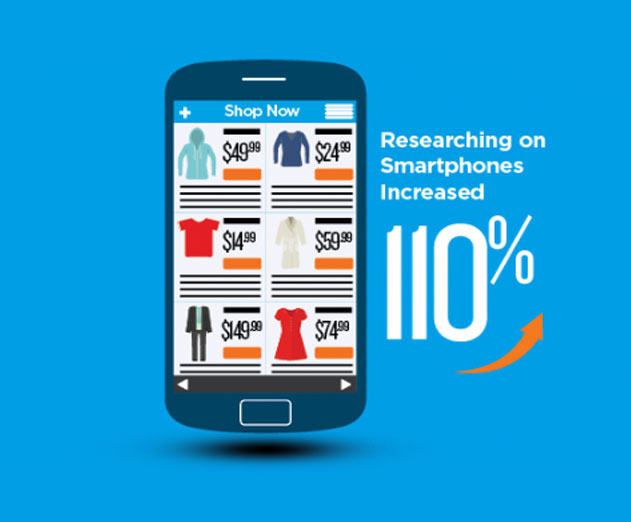 NinthDecimal Report Says Developers Should Make Their Apps Retail Ad Friendly to Maximize Revenue
Friday, October 17, 2014 by Richard Harris

The good news keeps coming for developers who have in-app advertising in their apps. NinthDecimal (formerly JiWire), a mobile audience intelligence company, has reported that mobile advertising drove 51 percent more store traffic for retailers than non-retail mobile campaigns in 2014.The information was gleaned from NinthDecimal's quarterly "Mobile Audience Insights Rep...
---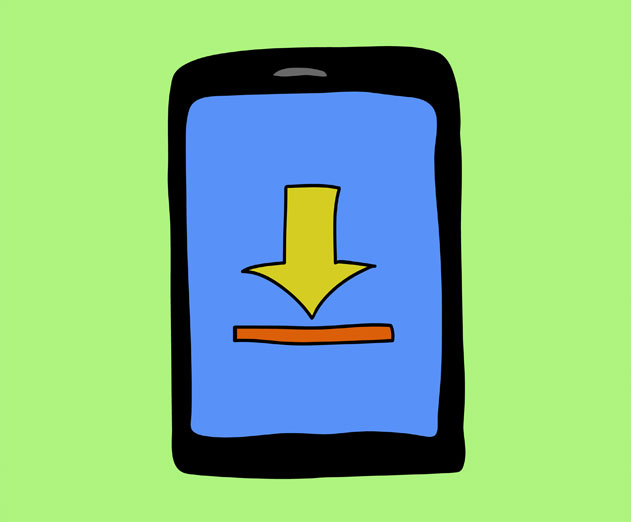 It's in the Data: What Mobile App Developers Can Learn from Global App Download Patterns
Monday, October 13, 2014 by Elad Natanson

The Net Neutrality debate is heating up in the US with the tech industry heavyweights backing net neutrality and 3.7 million comments being submitted to the Federal Communications Commission on this controversial proposal – by far the most-commented issue in the agency's history. At stake is whether broadband service providers will be able to charge more for faster...
---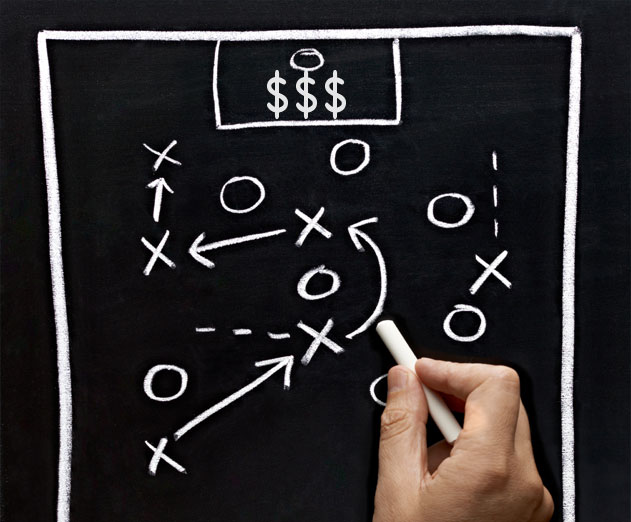 Tactics and Strategies that Will Allow Your Mobile App to Produce Ongoing Revenue
Friday, October 10, 2014 by Richard Harris

I recently heard a developer describe the iOS and Android app stores as an "app wasteland." He was talking about the hundreds of thousands of apps that are languishing undownloaded, unloved and unknown.If you're an indie app publisher, you're familiar with the scenario. There is no magic bullet, no marketing pot of gold at the end of the rainbow. However, there are succ...
---
Microsoft Advertising Exchange (MAX) Expands Ad Inventory Options to 10 Countries
Tuesday, September 23, 2014 by Richard Harris

The Microsoft Advertising Exchange (MAX) is now serving ad inventory for Windows Phone and Windows 8 in Australia, Brazil, Canada, France, Germany, Italy, Japan, Spain, the United Kingdom and the United States.The new inventory provides developers with the ability to move beyond PC and browser environments when reaching customers, allowing them to access a mul...
---
Which One Is Better At Making Money With Apps, Freemium or Paid?
Tuesday, September 23, 2014 by Artyom Dogtiev

Recently, a startup company approached ComboApp to discuss the marketing strategy for their app portfolio. One of the most urgent questions they had was "Is 5% of the sales conversion the maximum I should expect to earn with a freemium model app?"This is currently one of the hottest questions in the mobile app development ecosystem. Everyone is scratching thei...
---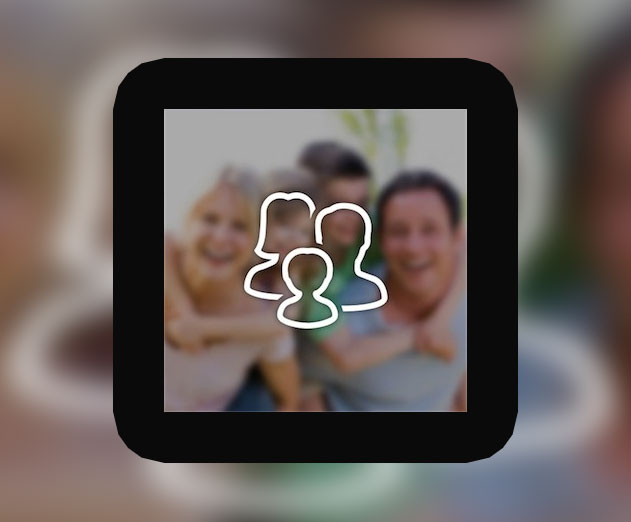 New Sensiya SDK Anonymously Analyzes Mobile User Actions to Target App Advertising
Thursday, September 18, 2014 by Stuart Parkerson

Sensiya has launched a new SDK for Android that enables developers to personalize mobile app content experiences for users. Sensiya's SDK provides data on mobile users' personal usage, patterns, and real-life behaviors enabling mobile apps to create an overall user experience that is uniquely tailored for each individual. The Sensiya SDK provides data on ...
---
Mobile Engagement Metrics: Sure You Have App Analytics, But Do You Know How to Use Them?
Tuesday, September 02, 2014 by Richard Harris

Whether your business is driven by in-app advertising, purchases, paid subscriptions or some other model, driving your revenue is fundamentally dependent on analytics and metrics. And its not good enough just having metrics available, but identifying which are the most important to your specific situation. Analytics are great, but "analytics" is a misleading term. ...
---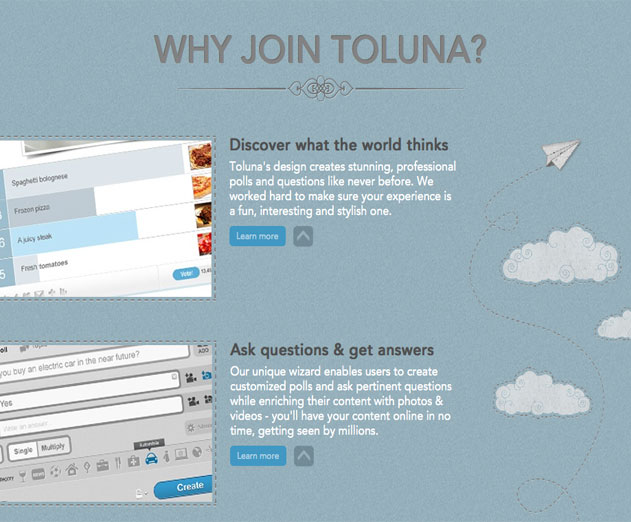 Maybe Mobile Developers Need Coffee Apps as 70 percent of Brits Check Their Phone Before Getting Out of Bed
Tuesday, September 02, 2014 by Stuart Parkerson

A recent survey reveals that connected devices have become such an integral part of UK consumers' lives that over two-thirds (70%) frequently check their smartphones upon waking. The insight is a result by a recent study by Toluna, who commissioned the study to discover which devices are used to access the web, and the differences in how they are used.The survey questio...
---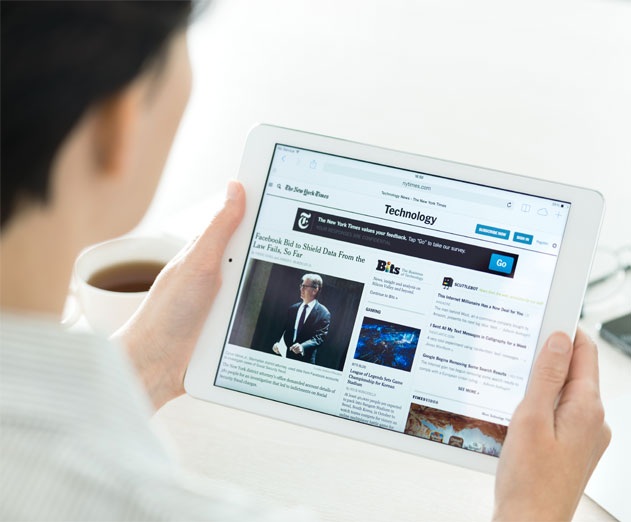 Targeting Mobile Ads Based on Tablet vs. Smartphone Usage: What Do The Metrics Say?
Sunday, August 31, 2014 by Artyom Dogtiev

With the launch of the first iPad back in April 2010, the mobile market welcomed one of its major traffic drivers - a tablet computer. At that time it had only been 3 years since the first device capable of generating mobile traffic was introduced - the iPhone. The iPhone was launched in the summer of 2007 when the mobile device traffic was not even close to the volume ...
---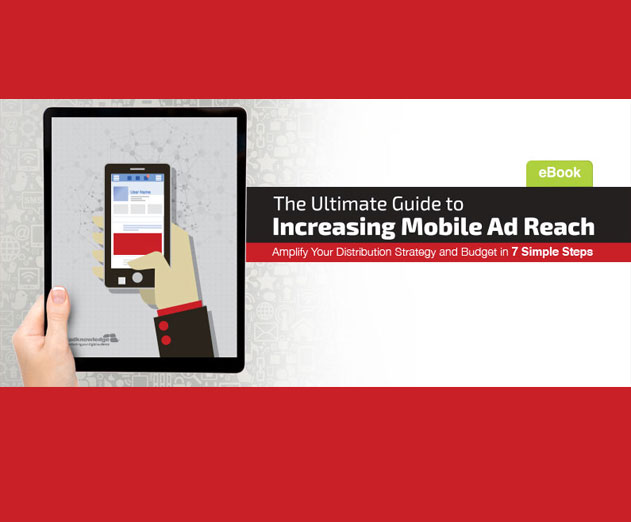 User Acquisition Cost are Escalating and Mobile Developers are Getting Squeezed Out: What to do to Fight Back
Thursday, August 14, 2014 by Stuart Parkerson

As a mobile app developer it's a good news/bad news situation. The good news is that advertising dollars are going to be flowing into mobile in ever increasing numbers and if you're showing ads in your apps, you are probably going to see increased revenue.The bad news is, if you want to increase your user base then you are going to have to pay higher prices. You ne...
---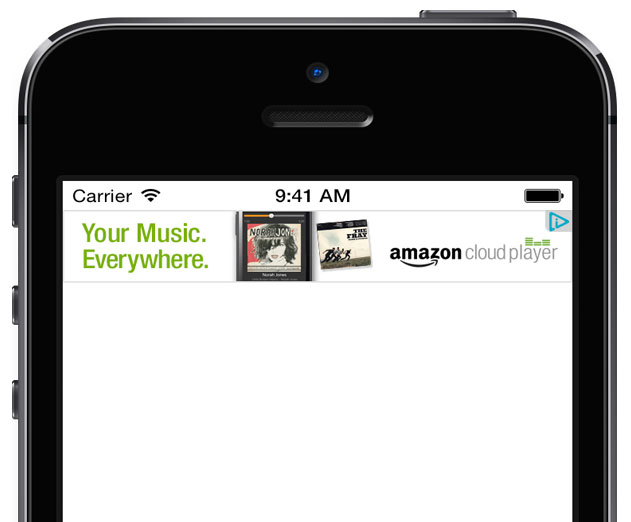 Amazon Mobile Ads API Now Offers iOS App Support for Interstitial and Banner Ads
Thursday, July 24, 2014 by Richard Harris

The Amazon Mobile Ads API allows developers to display ads from the Amazon Mobile Ad Network in their apps, and now, both interstitial and banner ads can be displayed across iOS devices in addition to Android and Fire OS devices (including Fire phone). With this release, Amazon is also expanding ad serving to Android and iOS users in the US, the UK, Germany, ...
---
Phunware Opens New York City Office for its TapIt App Monetization Platform
Wednesday, July 23, 2014 by Stuart Parkerson

Phunware is taking its Multiscreen as a Service (MaaS) platform to the Big Apple announcing it has opened a New York office for its TapIt by Phunware advertising division to serve the eastern United States.Phunware's new office is located in the heart of Manhattan, near Times Square at 1441 Broadway, Suite 5001, New York, NY 10018 (646 569-5758), and is led by...
---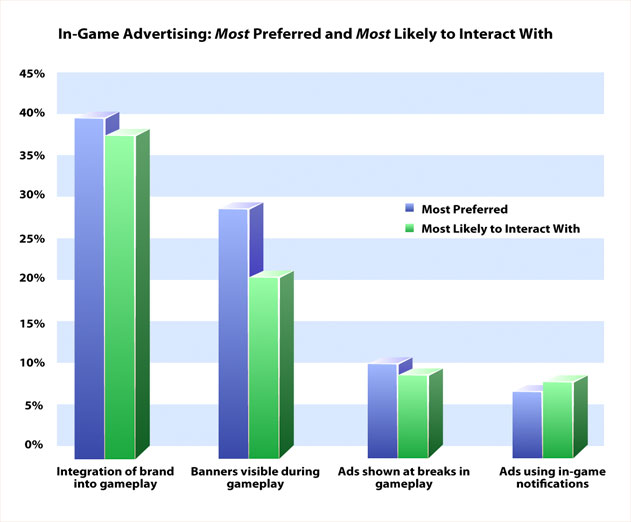 Should Mobile Game Developers Worry That Ad Breaks Can Break Gameplay?
Wednesday, July 23, 2014 by Richard Harris

Should developers worry about how much ad breaks during gameplay affect their mobile game usage? Maybe so, according to recent research by MediaSpike. According to the company's recent study, ads at breaks in gameplay are generally disliked, with gamers preferring ads integrating brands into actual gameplay.The study showed that ads shown at breaks in gameplay...
---
Smaato Offers Beta Dynamic Demand Mobile Ad Server
Wednesday, July 23, 2014 by Stuart Parkerson

Smaato has releases the beta version of its Smaato Publisher Platform (SPP), an enterprise-grade, infinite scale SaaS platform ad server. SPP features Smaato's Dynamic Demand technology that moves beyond sequential ad server selection instead allowing direct sold, RTB, indirect, and programmatic buys to all compete within SPP on an impression-by-impressio...
---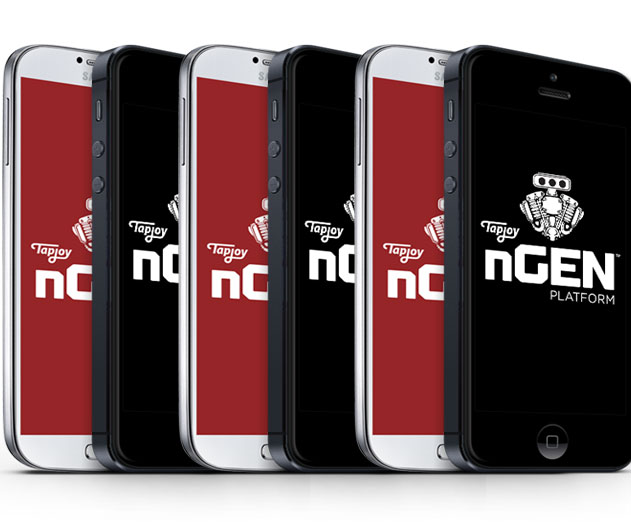 Tapjoy and Experian Partner For Targeted Mobile App Marketing
Monday, July 21, 2014 by Richard Harris

Tapjoy and Experian have announced that Tapjoy' mobile ad platform will be utilizing Experian Marketing Services' cross-channel audience data set.Tapjoy will be using Experian's ConsumerView database, developed and managed by Experian, which covers 98% of the U.S. population (299 million people and 116 million households). The database will give Tapjoy adverti...
---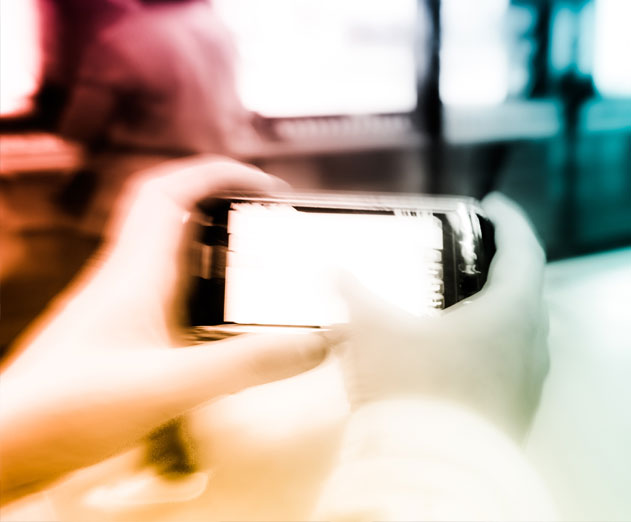 How to Get People To Use Your App, and Keep em!
Monday, June 30, 2014 by Stuart Parkerson

Measuring and optimizing for the right engagement metrics is the key to attaining and keeping app users. Whether your business model is driven by in-app advertising, purchases, or paid subscriptions, driving your revenue is fundamentally dependent on personalization and engagement. The metrics are available, but identifying which are the most important for tracking...
---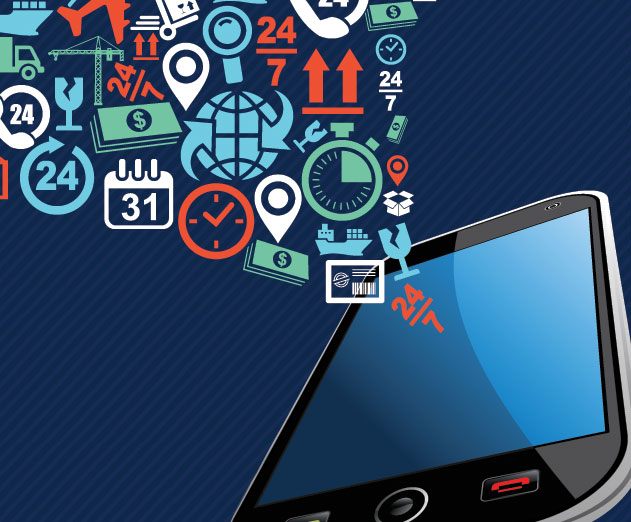 The Ultimate Guide to App User Engagement
Monday, June 16, 2014 by Stuart Parkerson

The Facts: More than 50 percent of Americans own a smartphone; 800 apps are downloaded every second from the Apple App Store; US smartphones have an average of 41 apps installed - a 32% jump from last year. And nearly 22 percent are never used more than once.Sure, you need a great app with compelling, useful, entertaining & informative features & content. B...
---
Facebook to Access Outside Data from Third Party Websites and Apps to Target Ads to Users
Friday, June 13, 2014 by Richard Harris

Facebook has announced that it will be adding data it is starting to collect from third party apps and websites to better target ads to Facebook users. This information will provide the ability to further segment ads that are shown to users and can provide information that users may not be sharing on the Facebook platform itself. Users will have the ability to opt out i...
---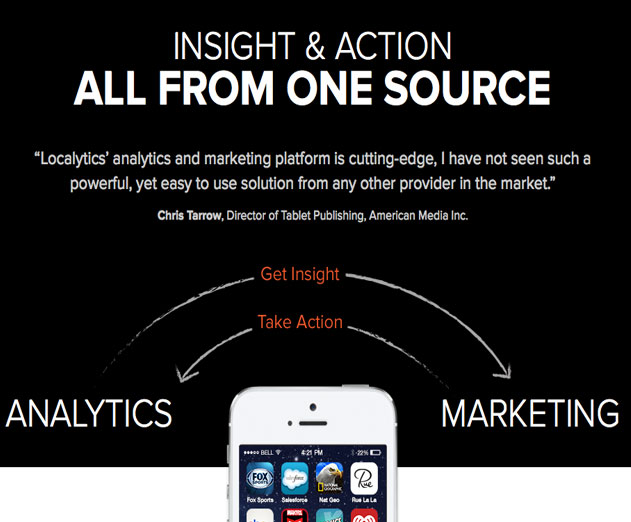 8 Critical Analytic Metrics for Measuring Mobile App User Engagement
Monday, June 09, 2014 by Stuart Parkerson

Measuring and optimizing for the right engagement metrics is the key to attaining and keeping users. Whether your business model is driven by in-app advertising, purchases, or paid subscriptions, driving your revenue is fundamentally dependent on personalization and engagement. The metrics are available, but identifying which are the most important for trackin...
---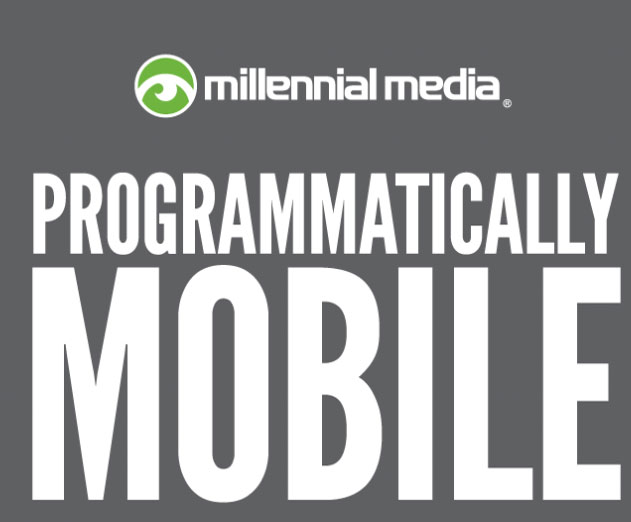 Millennial Media Offers New Infographic on Mobile Programmatic Buying
Thursday, May 29, 2014 by Richard Harris

While developers and publishers are the ultimate beneficiary from revenues generated from in-app advertising, it's the advertisers who place these ads that are driving these revenues.And more mobile advertisers are adopting programmatic buying which provides real-time optimization to reach audiences. Millennial Media conducted an April 2014 survey of programmatic buyers...
---
Adenda's Beta SDK Provides Lock Screen Engagement And Monetization Platform
Saturday, May 17, 2014 by Stuart Parkerson

Adenda has launched the beta of its lock screen engagement and monetization SDK for Android. Turned off by default, the platform provides the ability for app users to enable an app's lock screen from within the app. Once enabled, developers can put app content in front of users on the lock screen and can reward users with virtual goods for as long as the lock ...
---
Adobe Announces New Analytics Platform Capabilities at Adobe Summit EMEA
Wednesday, May 14, 2014 by Stuart Parkerson

Among a number of announcements by Adobe at the Adobe Summit EMEA are new capabilities for Adobe Analytics, the data and analytics platform for the Adobe Marketing Cloud.New offerings include:Live stream – Now available is the ability to provide full stream of live event data feeding into Adobe Analytics, including real-time data from Adobe Target, Adobe Social, and Ado...
---
May 2014 Issue of ADM is Here!
Friday, May 02, 2014 by Richard Harris

Okay first a little gloating, I'm proud to announce the 12 issue of App Developer Magazine, May 2014! The issue is over 80 pages and contains some excellent resources including everything from using Facebook to help promote your app, to knowing where to invest in the mobile industry, it's all right here!Here is the complete lineup:FEATURESGuide: Using Facebook To G...
---
Facebook and WhatsApp: Its All About Going Mobile
Tuesday, April 29, 2014 by Elad Natanson

Facebook's $19 billion acquisition of WhatsApp means a lot of things to a lot of people, but to me personally, it showed the importance of going mobile.Though people have been calling every year 'the year of mobile' since WAP in the late 1990s, that this largest ever Internet acquisition happened to a mobile app speaks volumes of the state of mobile today.Highlighted by...
---
AOL to Offer Native Mobile Ad Units for Techcrunch, Huffington Post and Other AOL Digital Properties
Sunday, April 27, 2014 by Stuart Parkerson

AOL has announced a new native ad unit that will allow marketers to run advertising across mobile sites and apps.The new native unit currently reaches 86 million users per month, via AOL owned-and-operated mobile properties and apps including TechCrunch, Huffington Post, DailyFinance, Engadget, AOL Mail and Autoblog as well as through third-party publishing partner...
---
The Right Way to Invest in the Mobile Market
Friday, April 18, 2014 by Artyom Dogtiev

Be it a tablet, smartphone or that new-fangled wearable tech, mobile is where it's at. This statement is supported by the fact that in 2013 worldwide shipping of PCs and laptops declined by a record 6.9% (Gartner, 2014). As such, it's not surprising that there is a huge move by investors towards the mobile market.But, before you run out and buy stock in a nascent mobile...
---
ClickBank Launches Pytch SDK for its Mobile AD Network for iOS and Android
Wednesday, April 16, 2014 by Stuart Parkerson

Pytch, the mobile division within ClickBank, has announced the launch of its Pytch SDK featuring performance advertising for iOS and Android apps.Pytch serves both traditional banners and rich media ads leveraging interactive video placements and all mobile ads are contextually relevant based upon behavioral targeting.Some of the features include:Monetiza...
---
Report: Freemium and In App Advertising See Massive Revenue Gains
Thursday, April 03, 2014 by Richard Harris

Lets face it, at the end of the day, anyone who creates a mobile app is doing so to generate revenue (most of the time). The largest enterprises all the way to small indie developers don't spend all the time, energy and cost to develop an app just for grins and giggles, revenue is always the bottom line.From an app monetization and marketing standpoint, mobile still rep...
---
Flurry and Research Now Launch New Platform to Measure In App Advertising Effectiveness
Wednesday, March 26, 2014 by Richard Harris

Flurry and Research Now are partnering to improve mobile ad targeting and to better measure the effectiveness of in-app advertising. To do this, the companies have introduced ADimension Mobile offering a robust panel and behavioral data set on mobile consumers for marketers.Using Flurry's advertising platform, Research Now has built the ADimensi...
---
Using in App Advertising Effectively To Monetize an App
Wednesday, March 26, 2014 by Robert Weber

Thousands of apps launch each day, so the mobile app business must be booming, right? Not exactly. Sure, thousands of apps are launched daily, but how many actually make money? Last I checked, products must generate revenue to qualify as a business. And generating money is where apps fail, miserably. A recent Gartner report spells out the harsh forecast facing developer...
---
Native Advertising On Mobile Is Growing
Monday, March 24, 2014 by Richard Harris

According to eMarketer, increased use of mobile devices to access social media, content portals, news properties, video-sharing sites and streaming services are driving an increase in native advertising formats. In a new report, "Native Advertising: Difficult to Define, but Definitely Growing," it is estimated native ad spending on social media alone woul...
---
Startapp Launches New Mobile App Advertiser Portal
Monday, March 17, 2014 by Richard Harris

Startapp has launched a new Advertiser Portal giving advertisers access to Startapp traffic through an easy-to-use self-service dashboard. Advertisers can run cost-per-click (CPC) campaigns on both Android and iOS using a variety of ad types, including interstitial ads, banner ads, and enriched ads. With the new portal advertisers now have more contr...
---
How To Use Twitter For Mobile App Marketing
Monday, March 10, 2014 by Artyom Dogtiev

By March, 2013, with 200 million users tweeting 58 million tweets on average daily, Twitter is certainly its' own universe. As "the" social media website that encompasses countless topics and interests, certainly Twitter can be considered a viable market for lots of products and services. Daily you can find people happily tweeting about the iPhone 5S they ...
---
App Marketing, Stop Throwing Your Money at the Problem
Monday, March 03, 2014 by Inbar Chap

The value of marketing for app developers is undeniable. So why do so many app developers find it tough to get on board the marketing train early? It's natural for the development process to take precedence, but as competition between apps is strikingly high (Gartner says that 102 billion apps were downloaded globally in 2013), developers should be fighting harder a...
---
Latest Window Store Trends Show Developers Best App Monetization Opportunities
Friday, February 28, 2014 by Stuart Parkerson

Microsoft has released a report detailing its latest findings as part of a recurring series that provides details about recent trends in the Windows Store across categories, markets, and more. The report was provided by Bernardo Zamora, Senior Business Manager, Windows Store and Windows Phone Store.Included are statistics about the categories, country differences, ...
---
The Importance of IAP and How Minigames Fit in to Help Developers Maximize App Monetization
Friday, February 14, 2014 by Ilya Nikolayev

It is an exciting time in the world of mobile with record device sales and high-profile developer successes, including Supercell's 51% exit and King's upcoming IPO. But, despite the glitter of the industry's overall metrics, it is important to be aware of the underlying shifts that are occurring. As a developer, these tectonic changes will impact what you need to do to ...
---
Amazon Guarantees App Developers $1.50 CPM for Banner Ads in March and April
Tuesday, February 04, 2014 by Stuart Parkerson

The Amazon Mobile Ads service has announced that it is guaranteeing $1.50 cpm (up to 2 million impressions per app per month) on banner ads during March and April 2014 for serving mobile ads through the Amazon Mobile Ad Network.To qualify for this offer, developers will need to integrate the Amazon Mobile Ads API into their apps and send the first ad request b...
---
Adtiles Motion Ads Looks to Shake Up Native Mobile Ads
Wednesday, January 29, 2014 by Stuart Parkerson

Pretty soon, many of the most popular apps might just be elaborate ads, packaged to entertain, published to monetize.Adtiles is helping to blur the line between what is an integral part of an app and what is advertising with its Motion Ads product, a new solution that is being added to Adtile's native iOS SDK, Design Desk and ad serving technology. Shake your ...
---
Do Advertisers Hold the App Monetization Keys and Could the Spigot Dry Up Due to False Positive Ads?
Wednesday, December 18, 2013 by Stuart Parkerson

Ok, I made up the term "false positive ads" that appears in the title of this article, you'll understand what I mean in a moment. While the big ad money in mobile might be a recent smart device phenomenon, the source of much of that money is coming from long standing, traditional sources: large advertisers selling cars, razor blades, and dish soap, staples of our li...
---
Monetizing Your App with Game Offers
Monday, December 02, 2013 by Thomas Sommer

Passion is without doubt the main driver of a developer's motivation to build great and beautiful apps. This passion will keep you awake at night and fuel the creativity and hard work necessary to the completion and perfection of a beautiful product.However, passion is not enough. And although you may not be in the game for this reason in the first ...
---
Nokia DVLUP Program Offers Window's App Developers Chance to Win Swag
Wednesday, November 13, 2013 by Stuart Parkerson

Weird name, cool prizes. If you developing for Windows Phone you might as well get as much swag as possible and you might just do so with new announcements from DVLUP, the developer loyalty program from Nokia. DVLUP uses a gamification model to create a competitive environment to build Windows Phone apps. Developers can earn badges and experience points (known as "XP")...
---
App Developers, Publishers and Marketers Will Have to Evolve with Voice Ads
Thursday, August 22, 2013 by Stuart Parkerson

Would you like to be a Pepper too? Now mobile users can actually answer that question with Nuance's "Voice Ads" product, another evolution of the mobile ad delivery process. Voice Ads allow mobile users to talk back to ads, creating a new level of interaction between advertisers and consumers. The Nuance Voice Ads SDK provides the backend power needed to created ...
---
New Ad Network Says No Competing Games Shown in App Ads
Tuesday, August 20, 2013 by Richard Harris

GAN Game Ad Net is touting that its new mobile video ad campaign SDK will not show competing games in a game developer's app. In its' announcement, the company says that it sources premium ads directly from agency ad networks but will exclude video ads from game competitors. The service has been launched for mobile game providers in Germany, Austria and Switzerland and...
---
APPNATION State of the App Economy Report
Thursday, July 11, 2013 by Richard Harris

The first report from the new arm of APPNATION called "APPNATION Research" has just been released. The State of the App Economy (July 2013), produced in partnership with Reticle Research and Paradigm Sample with contributions from analyst Billy Pidgeon, provides a robust look at today's app economy, providing marketers, publishers and their partners with the curre...
---
Australian CCA warns app developers targeting children
Tuesday, March 05, 2013 by Richard Harris

Are there app developers out there abusing the system to try and lure people into buying more products - you bet there are. With any good system also ushers in the people that will learn to take advantage of it.The Australian Communications Consumer Action Network feels that some app developers are becoming greedy and cashing in on young smartphone and tablet users by t...
---
Ad networks want mobile game developers traffic
Tuesday, November 27, 2012 by Richard Harris

Executives from Tapjoy, ChartBoost and others discuss their different and sometimes controversial approaches to app monetizationIf this hasn't happened to you yet, it will soon: you're playing a mobile game and you see an in-app ad for another game inside it. Normally you might ignore such things, but this one is offering a reward--free virtual currency, perhaps--for th...
---