API
Vantiv: An open ecosystem approach to integrated payments
Wednesday, December 7, 2016
---
It's no secret, innovation within the payments industry is at an all-time high and there are no signs of slowing down. By providing developers with the tools to move the payments industry forward, Vantiv looks to be a driving force for growth in the years to come.

We recently sat down with Moin Moinuddin, SVP of IP product at Vantiv, to discuss Vantiv's open-ecosystem approach to payments, the importance of software developers within the payments ecosystem and what 2017 has in store for the payments industry.


ADM: In a sentence or two, please describe Vantiv's overarching approach to payments?

Moinuddin: Vantiv is one of the largest payment processors in the US. We at Vantiv care about offering friction free, low cost payment processing to merchants of all sizes and all channels. We want to facilitate growth payments in not just traditional scenarios such as retail or e-commerce but also in emerging scenarios such as health care, insurance, mobile, real estate, charity/donations, etc. As more and more cash-based scenarios migrate to card/electronic payments, Vantiv wants to be a leader in helping to facilitate and also enable new scenarios such as health care, etc.


ADM: Why an open-ecosystem approach? What are its advantages?

Moinuddin: Vantiv strongly believes in and open ecosystem and a variety of ways to develop. This is because as we want to provide friction free and low cost payment processing. We strongly believe in working with our partners, letting them focus on what they are good at, which is software solutions for various verticals such as POS, health care solution, etc. We do not believe in owning a vertical end-to-end but rather in focusing on what we are good at and letting partners focus on what they are good at which results in the best experience for customers. This also helps in growing our business by working with all partners. This leads to healthy eco-system and leads to innovation in the marketplace.


ADM: What have been the driving forces behind this approach? Both from the payments industry and consumers.

Moinuddin: Innovation and consumer demand for choice forces the continued growth of the open-ecosystem. Consumers prefer choice and do not like to be locked in to a single solution. This gives boost to developers to continue to design disruptive technologies and solutions. This in turn forces payment processors to continue to work with all developers and not lock themselves into a single solution. These factors help in keeping the open ecosystem active and healthy.


ADM: Overall, how has the industry reacted to this approach to payments/commerce?

Moinuddin: The industry loves this approach as it keeps the industry relevant and helps in growth. Any industry that is not active and growing will disappear. There are many examples of it. Letting everyone focus on their areas of strength while continuing to work together, helps keep the industry active and leads to more innovation.


ADM: Why is payments integration so complex for software developers?

Moinuddin: Payments deals with money, and as a result is a regulated industry. Unlike a message or video software/solution, the payments industry is heavily regulated by governments, card associations and banks. This is mainly to reduce fraud, protect everyone from money laundering and ensuring overall risk is reduced or mitigated. As a result, integration is not as simple as an API integration but is more involved due to complying with rules and regulations and obtaining certifications before transactions can be processed. So the actual API integration may be simple, but adhering to message protocols and going through the certification process does take time.


ADM: How does access to payments integration tools help developers meet challenges in the payments industry?

Moinuddin: Having SDKs, API documentation and code samples will help developers tremendously. It helps them quickly get started as they can use the code samples and build on it. API documentation helps them understand the how and what they need to send and what responses or error codes to expect from the Vantiv systems. In addition having detailed script for obtaining certification helps them speed up the entire integration and certification process so they can quickly onboard and begin sending transactions.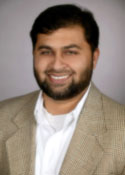 ADM: How important do you believe software developers are to the future of commerce?

Moinuddin: Extremely important! Developers drive innovation and ensuring they have all the tools and assistance will act as a catalyst in innovation. Payments, or for that matter any software eco-system, is solely dependent on the developers. So providing them with all the right tools including SDK, API documentation, scripts, code samples, etc. will help first to keep the eco-system active, and secondly to provide the much needed oxygen for its continued growth.


ADM: How has the Vantiv ONE portal been working with developers?

Moinuddin: Terrific. We have nearly 1,000 developers signed up and using the portal in just six months since we launched it. Many of these developers are new to Vantiv and can hit the ground running on incorporating payments into their design. Vantiv ONE is providing to be a much needed portal for developers.


ADM: What's next for software development in the payments industry? What does the future hold in 2017?

Moinuddin: The payment industry is going through tremendous disruption and innovation. Just looking at the recent VC funding trends its clear FinTech startups are in the top group for being funded. So there is lot of innovation happening in the payment space, including how payments are originated and how they are processed. Mobile payments continue to grow but more importantly scenarios where cash used to be the only way are being penetrated by innovative electronic payments. In 2017, mobile payments will continue to grow and P2P payments will continue to be conducted via electronic payments.
---
Become a subscriber of App Developer Magazine for just $5.99 a month and take advantage of all these perks.
MEMBERS GET ACCESS TO
- Exclusive content from leaders in the industry

- Q&A articles from industry leaders

- Tips and tricks from the most successful developers weekly

- Monthly issues, including all 90+ back-issues since 2012

- Event discounts and early-bird signups

- Gain insight from top achievers in the app store

- Learn what tools to use, what SDK's to use, and more



Subscribe here