Blockchain
Self custodial Visa debit card from Gnosis
Monday, July 31, 2023
9,101
Gnosis has announced Gnosis Pay and the Gnosis Card, a decentralized payment network (DPN) and self-custodial debit card that is certified by Visa, and is tied to an on-chain wallet, instead of the traditional bank account, which connects the on-chain and off-chain worlds.
Gnosis announces the imminent release of Gnosis Pay and Gnosis Card. Gnosis Pay is the first decentralized payment network allowing web3 developers to integrate with a range of traditional payment schemes including Visa, and onboard the next millions of uninitiated users to tap into the web3 economy. Gnosis Card is the world's first officially Visa-certified self-custodied consumer debit card directly connected to an on-chain self-custodial wallet instead of a traditional bank account, built on the Gnosis Pay decentralized payment network.
Gnosis Pay allows cardholders to spend anywhere Visa is accepted with the same quick, seamless transactions they expect from a traditional debit card. Powered by the next generation of web3 infrastructure, Gnosis Pay combines Visa Debit technology with the smart contract wallet and account abstraction infrastructure Project Safe (previously Gnosis incubated and industry standard). Gnosis Pay deploys a custom-built L2 on Gnosis Chain to safeguard compliance and allow the network to scale sufficiently to process the demands placed on payment networks, Visa processes several thousand transactions per second.
Self-custodial Visa debit card: Gnosis Card
Connecting the on-chain and off-chain worlds has been difficult so far, relying solely on centralized points of failure. A decade in, the industry and users have had to operate largely in isolation from the traditional economy. As payments are the backbone of the world's GDP, they have the potential to make the single biggest impact in onboarding everyday users into a more ownership-driven digital economy. Gnosis Pay forges this connection between the on and off-chain worlds.
Marcos Nunes, co-founder, and CEO of Gnosis Pay, shared, "To date, most fiat-to-crypto on-ramps exist only on exchanges, which appeals primarily to traders and not to regular retail users. We're pleased to introduce Gnosis Card to help users tear down the wall between their on and off-chain activities. With the continued accumulation of assets in self-custodial wallets, 2023 will undoubtedly be the year of self-custodial payments entering the mainstream. Gnosis Pay offers the most robust self-custodial solution for retail users who wish to utilize their digital assets in the fiat world."
KYT and KYC compliant, with fraud monitoring just like a traditional Visa card, Gnosis Pay users also benefit from the on-chain shared security model of Gnosis Chain, now the second most decentralized network after Ethereum with over 125K validators in 79 countries.
Using Gnosis Pay, be it DAOs or NFT collectives, anyone can issue a product similar to Gnosis Card to their own users. By providing the tooling and APIs, Gnosis Pay is set to serve third-party wallets to let them offer their users complete control of their digital assets all the way to the point of sale. Gnosis Cards are designed to be fully customizable and personalizable.
Stefan George, Gnosis co-founder and CTO of Gnosis Pay added, "Gnosis' commitment to decentralization means that we want others to benefit from Gnosis Pay. We allow anyone who wants to integrate the Gnosis Pay technology to issue their own cards to their own users. Our mission is to contribute to the industry as a whole and drive innovation across the space, providing new ways to bridge the gap between on-chain and off-chain user experiences. By opening this tech to all who wish to use it, we are bringing real-world blockchain utility to the mainstream."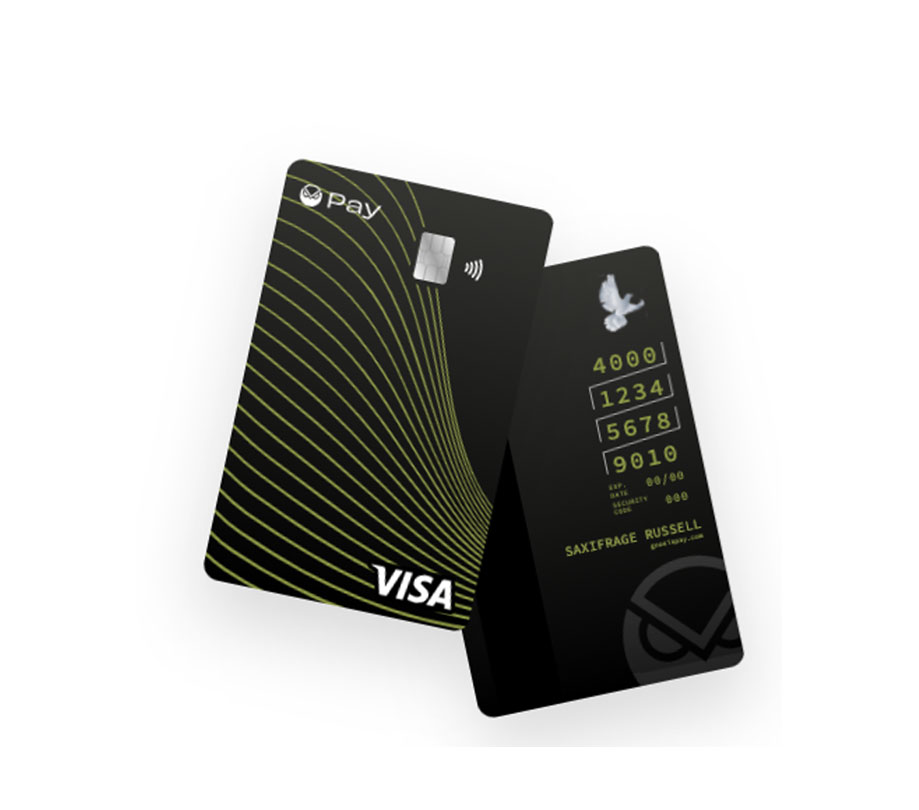 What the Gnosis Card looks like
Gnosis Pay is establishing relationships with regulated partners around the world that are licensed and authorized to issue payment cards and electronic money across various jurisdictions. The Gnosis Card will be issued by a regulated Electronic Money Institution, initially launching exclusively in the UK and Europe, with the U.S., Brazil, Mexico, Singapore, and Hong Kong soon to follow.
---
Become a subscriber of App Developer Magazine for just $5.99 a month and take advantage of all these perks.
MEMBERS GET ACCESS TO
- Exclusive content from leaders in the industry

- Q&A articles from industry leaders

- Tips and tricks from the most successful developers weekly

- Monthly issues, including all 90+ back-issues since 2012

- Event discounts and early-bird signups

- Gain insight from top achievers in the app store

- Learn what tools to use, what SDK's to use, and more



Subscribe here