Low Code No Code
No code mobile app developer lands from Pocketfied
Thursday, January 20, 2022
24,929
A no code mobile app developer lands from Pocketfied that is different from standard mobile app builders and allows you to create apps quickly, and fully integrate with Shopify's online stores, plus it deals with AppStore and Google Play registration.
Welcome to the seamless new world of mobile app development. Pocketfied is live, offering no-code mobile app development in record time, just one day.
Pocketfied is not a standard mobile app builder. It creates your app quickly with a flawless design and offers full integration with Shopify's online stores and it handles AppStore and Google Play registration and launching.
No code mobile app developer from Pocketfied
"We've created a solution that fully satisfies both Apple's and Google's guidelines; Pocketfied lets you power your business with native iOS and Android apps that require no code and can be ready in just a few hours. Customers will love added features such as Apple Pay support," said Pocketfied's founder, Aleksandr Iurev.
Over the past 20 months, online shopping has permeated every area of business; the COVID-19 pandemic has accelerated the growth of both mobile app platforms and e-commerce. Any business with a website needs a mobile app. About 70% of Internet usage takes place on smartphones.
There are also 350% more transactions taking place on mobile apps versus mobile web. Research by App Annie shows that 54% of e-commerce transactions happen on a mobile device; 82% of people consult their phone before making in-store purchases; while 90% of mobile traffic happens via mobile apps.
In mobile app development, there are several important aspects:
1) time to market for the app
2) the app quality
3) any further maintenance
In the case of in-house or outsourced development, the app release time usually will be from 6 months to 18 months. No-code and low-code solutions have greatly simplified the process. However, the customization of the interface and the customer's wishes have been sacrificed for the app's quality.
Pocketfied brings great value in that it's involved in the entire development process, from the stage of selecting the interface color scheme and the logo, to the name and the description of the app. Pocketfied is constantly engaged in improving app interface and user experience and does integration with new service providers for online stores.
"We want to help small and medium-sized businesses build long-term relationships with customers through a convenient and familiar tool, beautiful cell phone apps. Pocketfied decided to use Apple's concept: we create high-quality apps exactly the way customers of online stores want to see them; we don't allow store owners to spoil the user experience for their customers," said Mr. Iurev.
Next comes the issue of app publication. If you don't use Pocketfied, then your company needs to create, pay for and pass moderation of Apple and Google developer accounts. This can take several weeks or months.
With Pocketfied, however, the app publishing process is seamlessly managed and your app will be ready the very same day.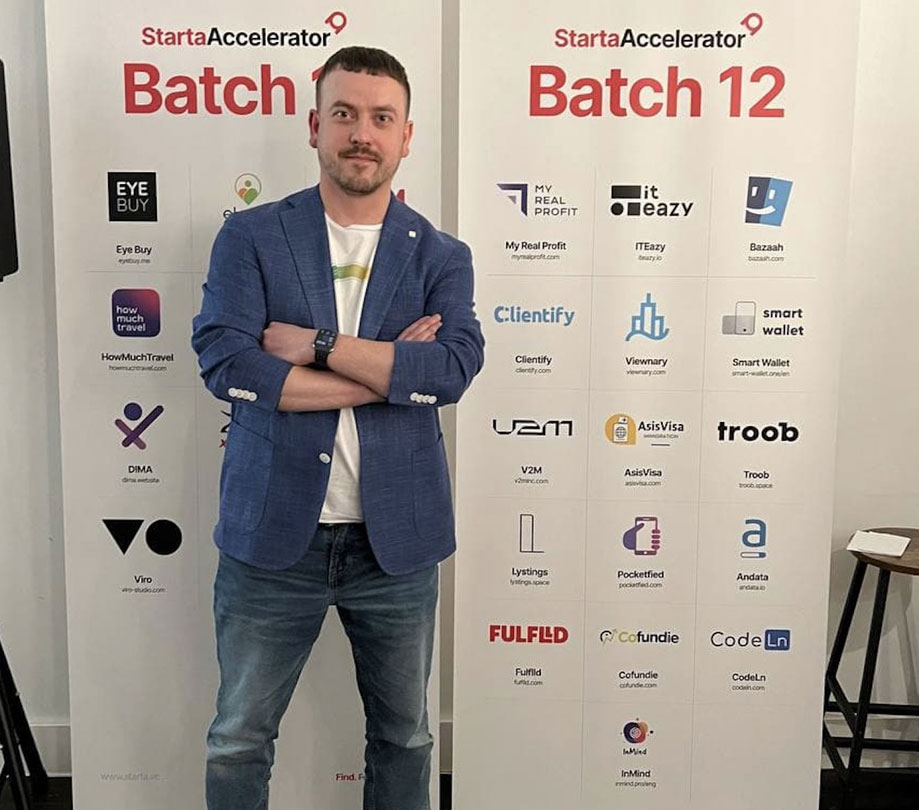 ---
Become a subscriber of App Developer Magazine for just $5.99 a month and take advantage of all these perks.
MEMBERS GET ACCESS TO
- Exclusive content from leaders in the industry

- Q&A articles from industry leaders

- Tips and tricks from the most successful developers weekly

- Monthly issues, including all 90+ back-issues since 2012

- Event discounts and early-bird signups

- Gain insight from top achievers in the app store

- Learn what tools to use, what SDK's to use, and more



Subscribe here