NFTs
NFTs sales hit all time low for 2023
Thursday, November 9, 2023
Ethereum and Polygon NFTs have hit minimum monthly sales in 2023, while Nugget Rush is attracting new buyers before launch. NuggetRush, the play-to-earn game allows players to find and mine mineral resources, and players receive rewards with financial value.
Monthly sales for Ethereum (ETH) and Polygon (MATIC) NFTs on OpenSea have fallen consecutively in the past few months.
NuggetRush (NUGX) prepares to launch a highly anticipated play-to-earn mining game that will allow swapping of NFTs for real gold.
Despite recent market bullishness, NFT sales have declined further in the past few weeks. Ethereum and Polygon are some of the most affected networks. Now, market experts are trying to predict what effect this would have on ETH and MATIC.
Ethereum and Polygon NFTs hit minimum monthly sales in 2023, while Nugget Rush attracts new buyers
Elsewhere, NuggetRush (NUGX) is providing an immersive experience that perfectly meets the desires of mining enthusiasts. The platform offers several mining rewards that players can easily convert to real-world value.
Yet, analysts wonder if NuggetRush is a good crypto to buy now. Let's see what they think.
OpenSea records annual low of Ethereum and Polygon NFTs
Ethereum (ETH) and Polygon (MATIC) are home to most NFTs available on the market. However, the bearishness of 2022 and 2023 has affected NFT sales on Ethereum (ETH) and Polygon (MATIC). OpenSea, one of the largest NFT marketplaces, recorded a sharp drop in monthly NFT sales from both networks.
In January 2023, Ethereum (ETH) NFT sales reached $659 million. Yet by September, it had dropped by 51% to $74 million. Likewise, Polygon NFT sales in February were around $109.12 million. However, it had fallen to $4.5 million in September.
Despite the falling NFT activity, Ethereum (ETH) and Polygon (MATIC) recorded improved market performance in October. ETH was trading at $1,663.63 on October 2. Yet, ETH rose by 8.7% to $1,810 by October 30. Likewise, MATIC was trading at $0.5685 on October 1. By October 30, MATIC rose by 14.3% to $0.649.
Analysts say ETH and MATIC's recent performance could be due to excitement over potential Bitcoin Spot ETF approval. Other analysts say new partnerships signed by Ethereum (ETH) and Polygon (MATIC) have led to short-term rallies for both projects.
Ethereum has recorded rising network adoption due to the popularity of ETH staking. Likewise, Polygon's (MATIC) zkEVM is gaining widespread adoption, thus increasing network activity.
Analysts conclude that NFT activity might remain low until the year ends. However, Ethereum and Polygon's network activity could keep rising. If that happens, ETH could rise by 17.1% to $2,120. Likewise, MATIC might rise by 42.2% to $0.923.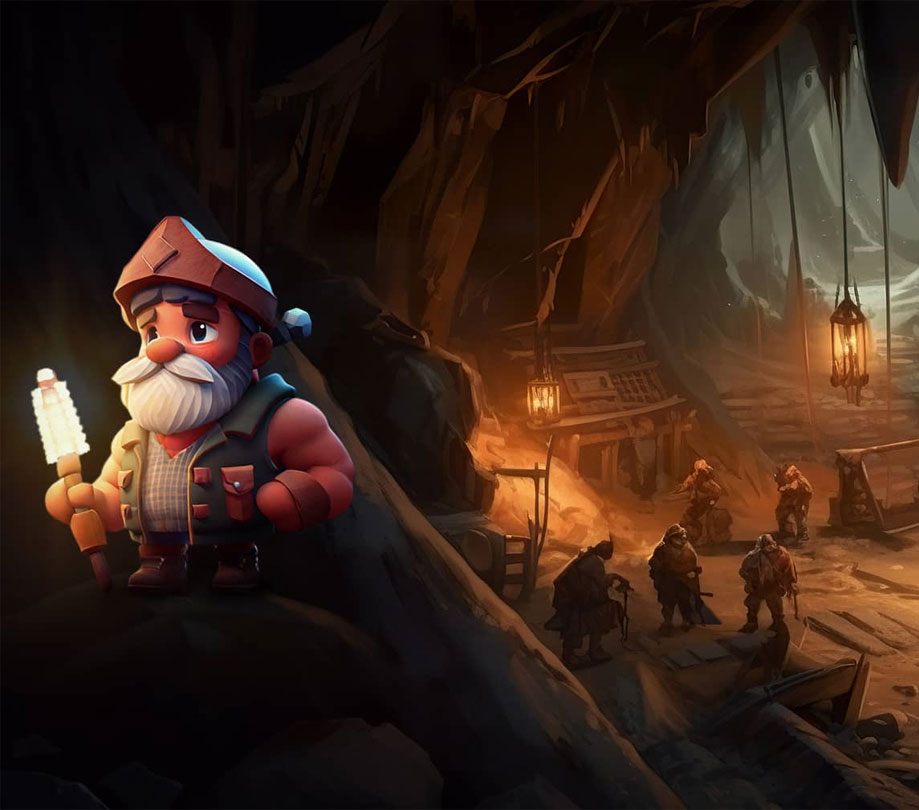 NuggetRush (NUGX): Exploring a miner's deepest desires
NuggetRush (NUGX) combines an exciting adventure and a way to reward and grow a community of like-minded individuals. The platform is building an ecosystem to welcome new and old miners alongside people who love adventurous play-to-earn games.
In NuggetRush (NUGX), players must find and mine mineral resources. Players receive rewards with financial value. The game features a richly detailed virtual landscape with high mineral resource potential. It gives players experienced NFT characters who include skilled miners and business professionals.
These NFT characters and machinery help players explore new territories and extract mineral assets. NuggetRush (NUGX) features an immersive gaming environment with realistic mechanics that keep players engaged.
Moreover, the game offers high-earning potential that allows players to find valuable rewards regardless of location or skill level.
To get the opportunity to win NuggetRush's mining rewards, users must first purchase the NUGX token. NuggetRush (NUGX) is yet to launch and is still holding a blockchain ICO. NUGX is still in Stage 2 of its presale, trading at $0.012.
Its value would soon grow in Stage 3 of its presale. When NUGX rises to $0.020, NuggetRush will launch. Analysts say NUGX's growth prospects could make it one of the best new ICOs.
---
Become a subscriber of App Developer Magazine for just $5.99 a month and take advantage of all these perks.
MEMBERS GET ACCESS TO
- Exclusive content from leaders in the industry

- Q&A articles from industry leaders

- Tips and tricks from the most successful developers weekly

- Monthly issues, including all 90+ back-issues since 2012

- Event discounts and early-bird signups

- Gain insight from top achievers in the app store

- Learn what tools to use, what SDK's to use, and more



Subscribe here