NFTs
NFT solution for banks and fintechs from Rarible
Tuesday, November 7, 2023
Rarible and Metal Blockchain are exploring BSA-compliant NFT solutions for banks and fintechs to advancing the adoption of NFTs and blockchain technology in the real-world financial sector via collaborative development of compliant solutions.
Metallicus, the core developer behind Metal Blockchain and Rarible - a cross-chain NFT marketplace, jointly announced a strategic partnership to explore the development of compliant digital ownership solutions for the banking and fintech sectors.
Metal Blockchain and Metallicus recently solidified strategic integrations with leading financial service entities to make progress on their commitment to reshape the financial sector. With a strong foundation in compliance with the Bank Secrecy Act (BSA), the US law that provides regulatory oversight to global money laundering, Metal Blockchain is intricately designed to bridge the world of traditional finance to web3.
The partnership with Rarible will see both projects leverage their respective technical expertise to explore new applications of Non-Fungible Token (NFT) technology in mainstream financial products and consumer banking experiences.
Rarible and Metal Blockchain to explore BSA-compliant NFT solutions for banks and fintechs
With the adoption of blockchain technology within the traditional finance sector still in its infancy - Rarible and Metal Blockchain will pool dedicated resources to conduct R&D on financial products such as tokenized rewards, globally compliant digital asset transfers, immutable and infinite on-chain documentation of financial records, and other customized alerts.
"In working with Rarible, we recognize their deep expertise in the NFT arena. This collaboration represents a meaningful partnership that aims to enhance the way that web3 concepts of digital ownership can be applied in real-world financial settings. Together, we will focus on exploring new possibilities, always prioritizing compliance and utility", Marshall Hayner, CEO of Metallicus commented.
As an early adopter in the NFT space, Rarible has created a sophisticated, scalable NFT tech stack, primed for financial applications. Governed by its community, the Rarible Protocol stands out as a decentralized, open-source standard for NFTs, excelling in user-centric design, seamless trading experiences, and high performance.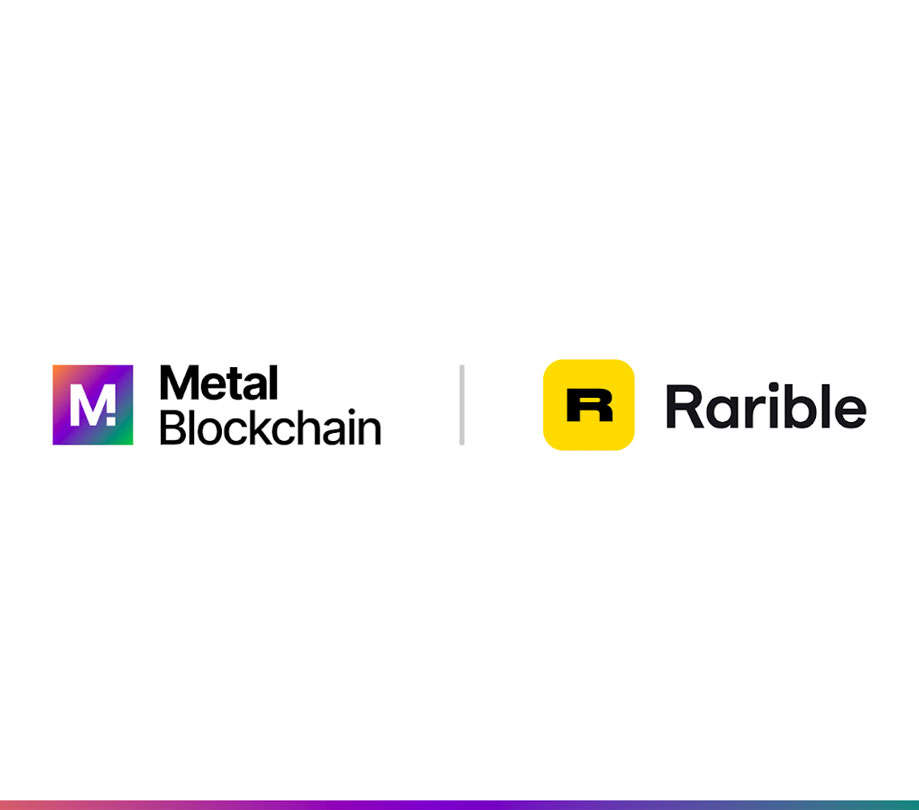 Advancing the adoption of NFTs and blockchain technology in the real-world financial sector via collaborative development of compliant solutions
"We're thrilled to work with Metal Blockchain to explore the transformative potential of NFT technology in finance. Picture credit card points evolving into NFTs, traded and owned by the holders, not just existing as entries on a bank's ledger. We're talking genuine ownership, clarity, and movement in rewards - this is the future Rarible is striving for," shared Alexei Falin, Co-Founder & CEO of Rarible.
This collaboration between Rarible and Metallicus will explore new solutions that tackle financial inefficiencies by leveraging NFTs and blockchain technology, with an emphasis on regulatory compliance. The solutions will address transparency, speed, and cost issues, using NFTs for clear ownership and blockchain for secure, quick transactions. This partnership aims to simplify asset handling and financing, combining tech and finance for a more efficient, compliant future.
---
Become a subscriber of App Developer Magazine for just $5.99 a month and take advantage of all these perks.
MEMBERS GET ACCESS TO
- Exclusive content from leaders in the industry

- Q&A articles from industry leaders

- Tips and tricks from the most successful developers weekly

- Monthly issues, including all 90+ back-issues since 2012

- Event discounts and early-bird signups

- Gain insight from top achievers in the app store

- Learn what tools to use, what SDK's to use, and more



Subscribe here