Security
Multibot Slack support for SecOps teams from Blameless
Tuesday, August 1, 2023
8,876
Blameless released its Multibot support feature, which helps SecOps teams in Slack workspaces, and brings security enhancements including self-serve API key management, a system for cross-domain identity management, expanded role-based access controls, and control over the Slack command access.
Blameless announced the launch of its new Multibot support feature, which helps Security Operations (SecOps) teams to participate in their company's primary Slack workspace. Critically, the new Multibot support allows SecOps teams to access their own customizable bot mapped to their dedicated single-tenant instance of Blameless. With Multibot support, security-conscious organizations can achieve unparalleled flexibility and data security within a unified platform.
The new Blameless Multibot support for Slack SecOps teams
The Multibot support feature allows multiple versions of the Blameless Slack Bot to be deployed across a single customer Slack instance. This breakthrough innovation provides enterprises with the highest echelon of data security while ensuring seamless collaboration between security teams and the broader engineering workforce. Now, SecOps professionals can fulfill their duties within their colleagues' Slack workspace, facilitating effective communication and collaboration across teams.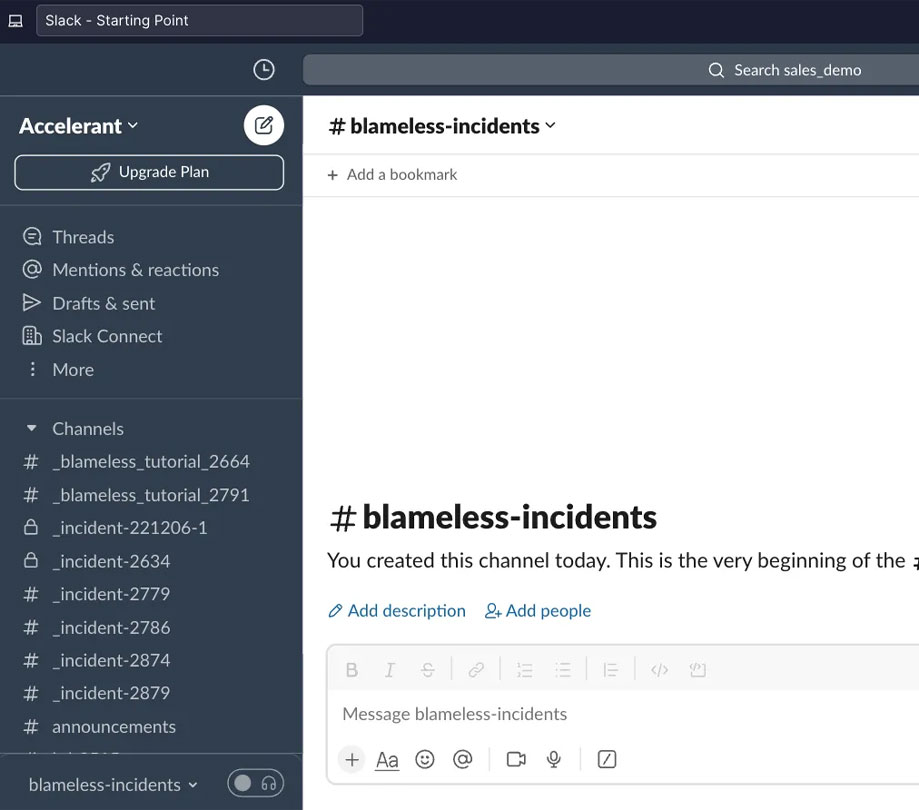 Multibot builds on the other security enhancements Blameless has made in 2023:
Expanded platform role-based access controls to allow for granular access levels for different segments of the organization
Control over Slack command access to ensure end-to-end access policy enforcement
Self-serve API Key management to simplify secure service integration
System for cross-domain identity management to enable centralized incident access control from their auth provider

"We are proud to unveil Multibot support for SecOps teams. It's a game-changing feature for highly risk-averse enterprise leaders. The new Multibot support enables security teams to operate alongside their engineering counterparts while isolating their data and maintaining their unique tech stacks. The new Blameless Multibot sets a new standard in reliability solutions, offering enterprises unparalleled flexibility, security, and collaboration capabilities," said Alex Greer, Senior Product Manager at Blameless.
Superior support for integrating security teams with the broader organization is another reason Blameless is the enterprise-grade reliability management solution. The Multibot support feature enables security teams to interface with their individual, security-credentialed Slack bot experience on demand to address issues that require heightened security measures. Blameless ensures smooth coordination, streamlines incident management, and enhances overall productivity by allowing security teams to operate within the same workspace.
---
Become a subscriber of App Developer Magazine for just $5.99 a month and take advantage of all these perks.
MEMBERS GET ACCESS TO
- Exclusive content from leaders in the industry

- Q&A articles from industry leaders

- Tips and tricks from the most successful developers weekly

- Monthly issues, including all 90+ back-issues since 2012

- Event discounts and early-bird signups

- Gain insight from top achievers in the app store

- Learn what tools to use, what SDK's to use, and more



Subscribe here