App Marketing News
Mobile app marketing news for growing your app user audience, app installs, and user engagement.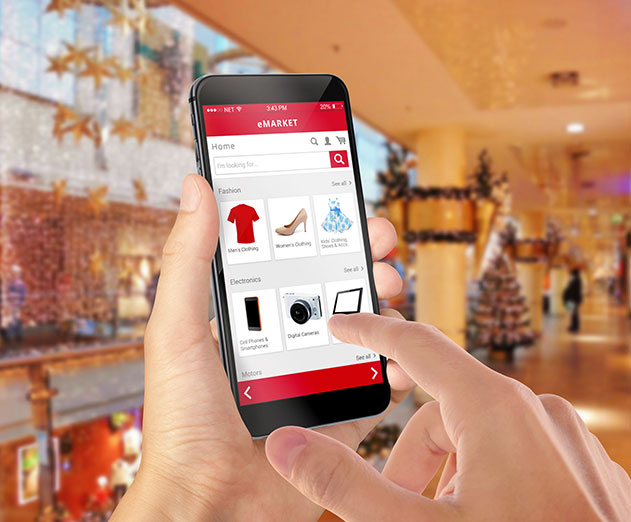 App developers find Holiday campaigns challenging
Thursday, October 19, 2017
by Richard Harris
YouAppi has announced the results of a comprehensive survey that evaluated U.S. consumers on their personal holiday shopping habits and preferred mobile holiday experience. The survey also questioned global digital marketers, advertisers and app developers on their 2017 mobile holiday preparation and campaign plans. While 95 percent of businesses see the holiday season ...
---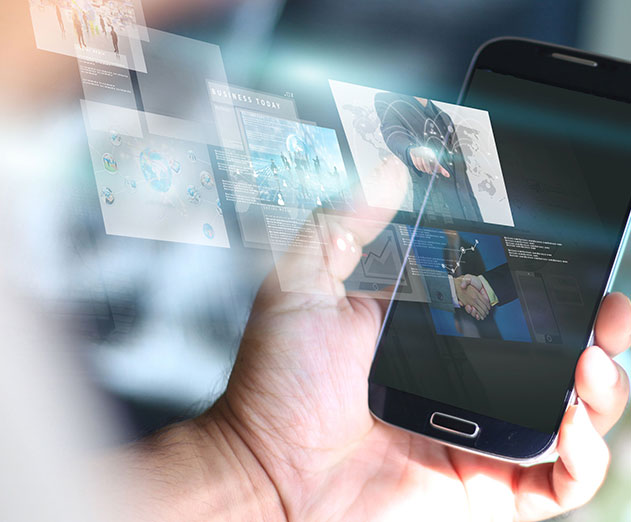 The three keys to mobile advertising success
Thursday, October 19, 2017
by Johnny Li
The current popular image surrounding advertising is one perhaps embodied best by the popular television show Mad Men: an industry with a certain romanticism, populated by men dressed in sharply-tailored suits who brood over snifters of amber-colored liquid until, all at once, a eureka moment hits and an advertising campaign is born. Apart from the obvious sexism that t...
---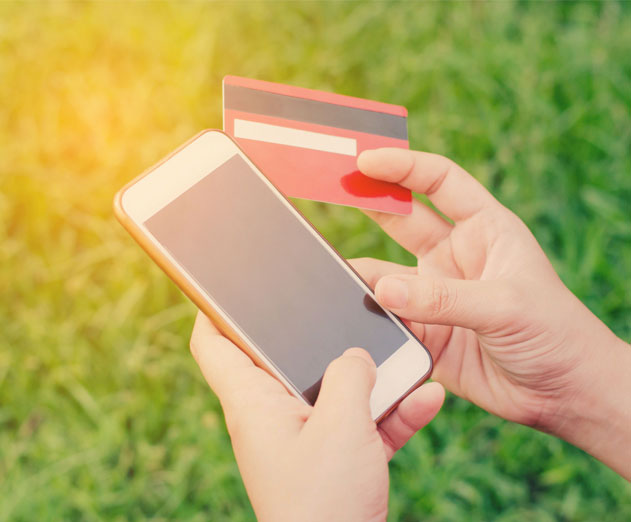 Freemium sales tips from an expert in SaaS
Wednesday, September 20, 2017
by Chris Rothstein
Does the no-sales-team approach really work? Many organizations have relied on the "viral" nature of their products to scale their businesses, all supposedly without a sales team. But there is something these multi-billion dollar companies aren't telling you - all-star sales teams sit at the core of their success.Freemium has been billed as a way to generate new revenue...
---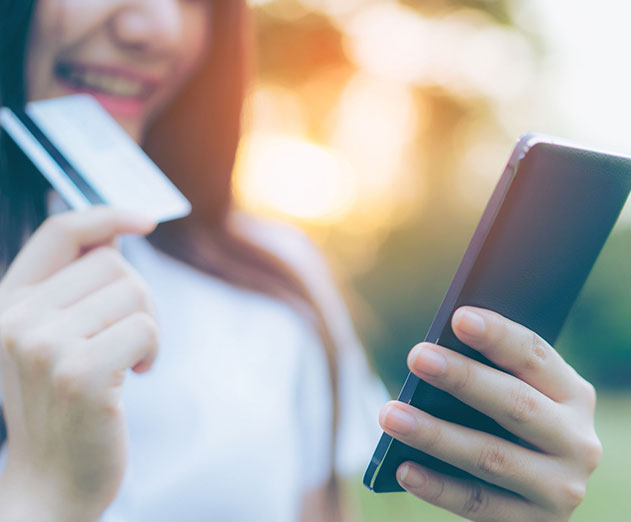 Analysis reveals app push notifications increase spending by 16 percent
Tuesday, August 29, 2017
by Richard Harris
Leanplum, has announced a new Mobile Marketing Trends report, "In-App Purchases Now: Insights to Driving Mobile Revenue," which uncovers key drivers for increasing in-app purchases. Previous Leanplum data identified that 90% of mobile shopping carts are abandoned without completing a purchase. Leanplum's latest report, based on data captured by Leanplum from more than 5...
---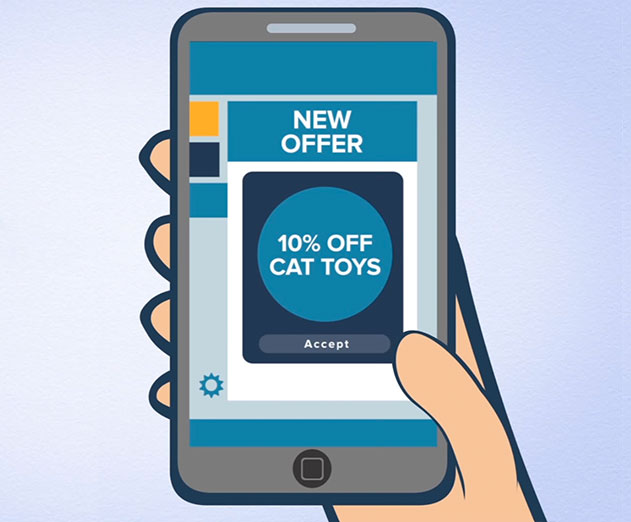 OfferCraft and Swinomish Casino launch new gamified campaigns
Friday, August 25, 2017
by Christian Hargrave
OfferCraft has teamed up with Swinomish Casino & Lodge in Anacortes, Washington, to launch weekly gamified offers that customers can play on their website, in email and via social media. And each week, the Swinomish Team offers a live look at each game on Facebook.The games, themed around a movie series, summer holidays and casino amenities and anniversaries, have b...
---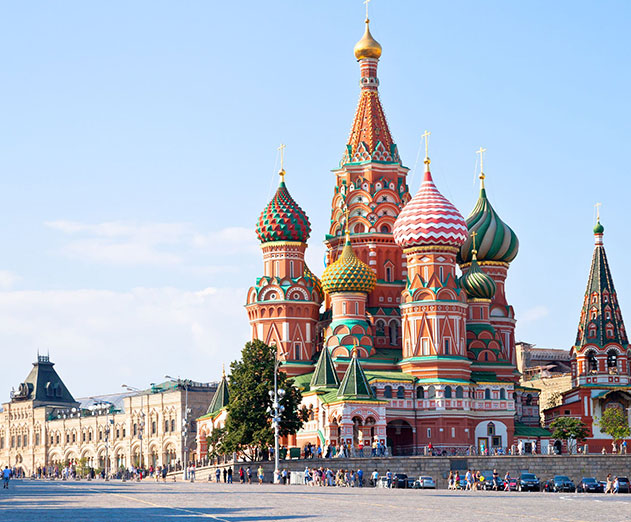 Russian mobile markets showing good signs for growth
Friday, August 18, 2017
by Richard Harris
With just $1.4 billion in revenues last year, the Russian gaming market looks rather modest when compared to the $24-billion Chinese market and the nearly $4-billion British market. However, a multitude of factors make the Russian market highly attractive to international investors and game publishers, says a report published by mobile marketing agency Zorka.Mobi and bu...
---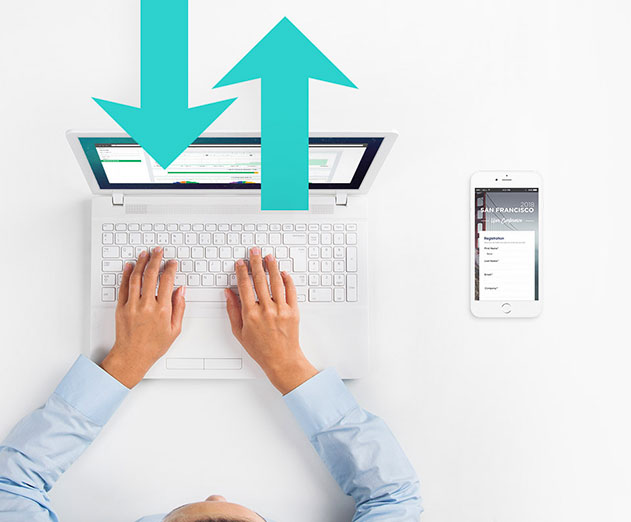 How event automation is helping equip marketers to convert
Friday, August 11, 2017
by Richard Harris
A new survey from Certain, a provider of enterprise event automation, reveals that despite technology advances, many marketers still struggle to capitalize on leads generated following in-person events. Events continue to be rated the number one most effective B2B marketing tactic because of their high returns. However, data from Certain's survey (pulled from over 150 m...
---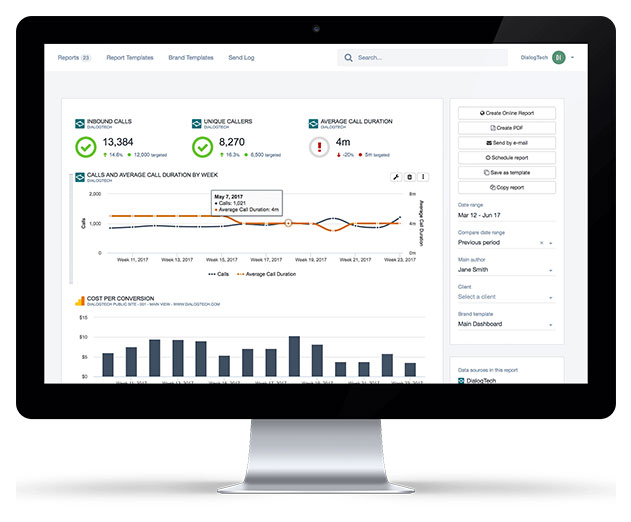 Omni-channel insights launch for phone call analytics platform DialogTech
Wednesday, July 26, 2017
by Christian Hargrave
DialogTech, a provider of marketing analytics for phone calls, has announced the launch of Dashboard Insights. Businesses and agencies can now access and visualize DialogTech's call analytics data however they choose to gain the right insights into how phone calls from digital advertising, website interactions and offline marketing drive appointments, customers and reve...
---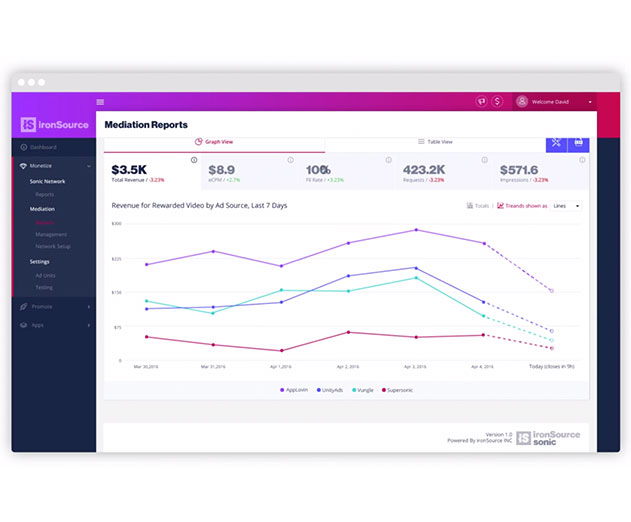 Fighting mobile ad fraud with new Active Protect program
Wednesday, July 26, 2017
by Richard Harris
A mobile monetization and marketing company, ironSource, has announced the launch of the Active Protect program, a program for mobile advertisers which aims to prevent the most frequent types of fraud on non-SDK traffic - primarily attribution and device manipulation - by blocking fraudulent or manipulated traffic detected by the program in real-time and automatically r...
---
Tapjoy hits a milestone of 600 million mobile consumers
Monday, July 24, 2017
by Richard Harris
Tapjoy, a Maximum Impact Platform for mobile advertisers and app developers, has announced that its ad platform grew to reach about 600 million mobile consumers at the close of Q2. This reach is primarily driven by massive growth in the company's rewarded video product, which posted an 80% year-over-year increase in the total number of daily unique viewers, a 107% incre...
---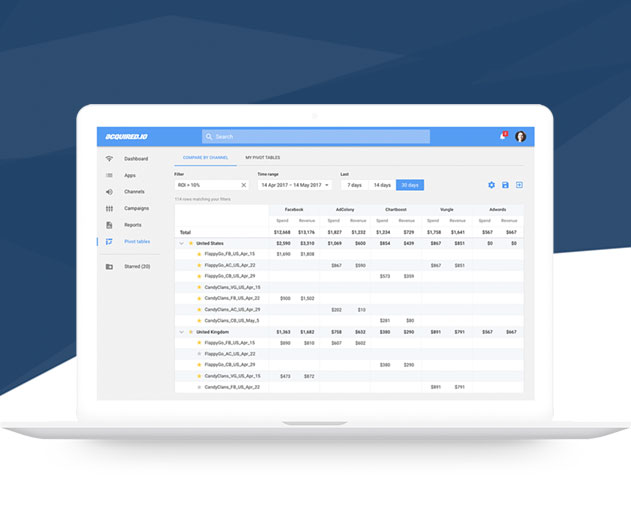 Acquired.io wants to help small app publishers
Thursday, July 06, 2017
by Richard Harris
The founders of mobile marketing company AppScotch, acquired by AppAnnie, have launched their newest venture, Acquired.io. The company has created a centralized platform to manage user acquisition across dozens of channels like Snapchat, AdColony, Chartboost, and others. Acquired.io has raised $2 million in funding from investors, many in the mobile gaming space. N...
---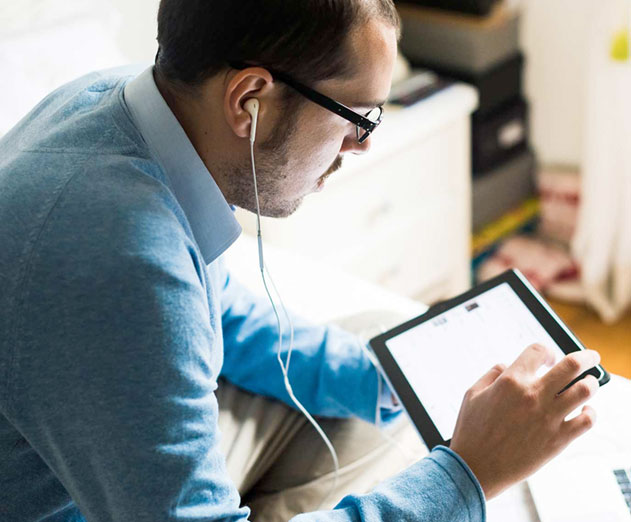 SpotX has released support for DigiTrust in its Direct AdOS
Tuesday, July 04, 2017
by Christian Hargrave
Video ad serving platform, SpotX, has released support for DigiTrust in its Direct AdOS, used by broadcasters and digital media owners. By providing publishers with a means of selling their inventory with similar audience recognition capability as Facebook and Google, SpotX publishers will increase yield and decrease data leakage from their browser-based properties. The...
---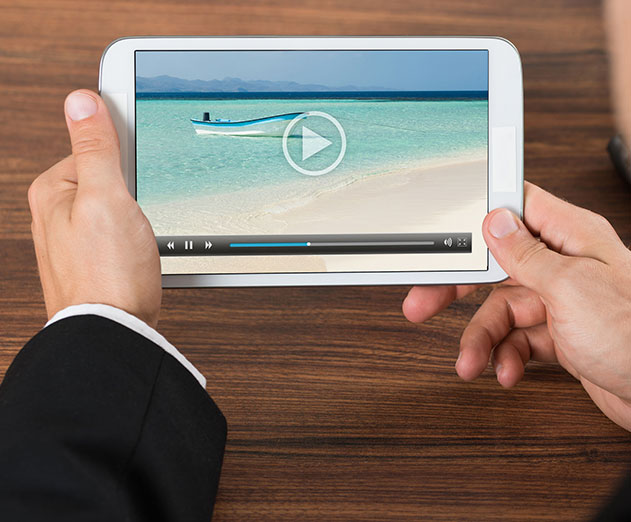 Mobile video challenges most app marketers new report says
Wednesday, June 28, 2017
by Richard Harris
If Digital Video 1.0 was characterized by the repurposing of TV content for the PC, then the current growth in Mobile Video is anything but repurposing Web or TV video content for mobile devices, according to research commissioned by mobile growth platform YouAppi.The research conducted by Dimensional Research found that 94% of the 218 global mobile marketer and agency ...
---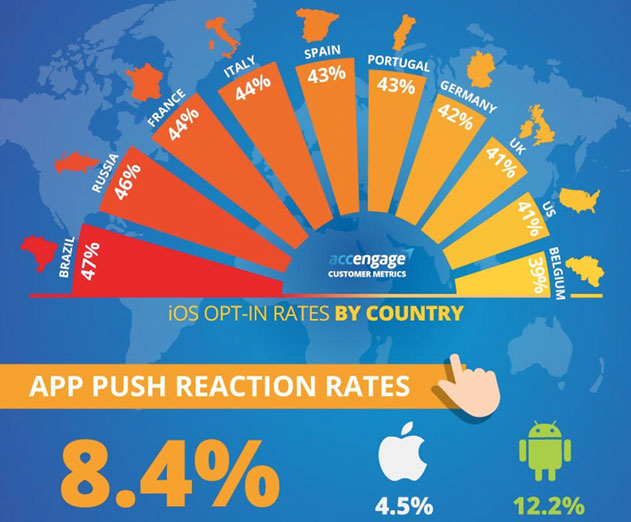 Study finds Android outperforms iOS in user reaction time for push alerts
Monday, June 26, 2017
by Richard Harris
Accengage, a push notification technology company for Mobile Apps, Websites and Facebook Messenger, is has released the 2017 Edition of their annual Push Notification Benchmark. In addition to updating Push Notification opt-in and reaction rates for Mobile Apps on iOS & Android overall, by industry and country, the study reveals for the very first time: mobile app r...
---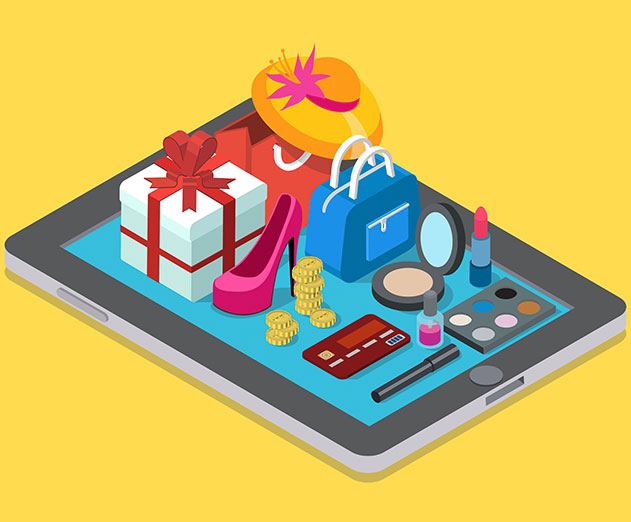 The best month to acquire users is in September finds new report
Wednesday, June 21, 2017
by Christian Hargrave
Liftoff, a mobile app marketing and retargeting company, has released a new report providing surprising insight into behaviors and trends in the rapidly growing world of mobile shopping. The data reveals the best month to acquire users is in September, ahead of the holiday shopping frenzy, and also examines geographical differences in mobile user engagement between Nort...
---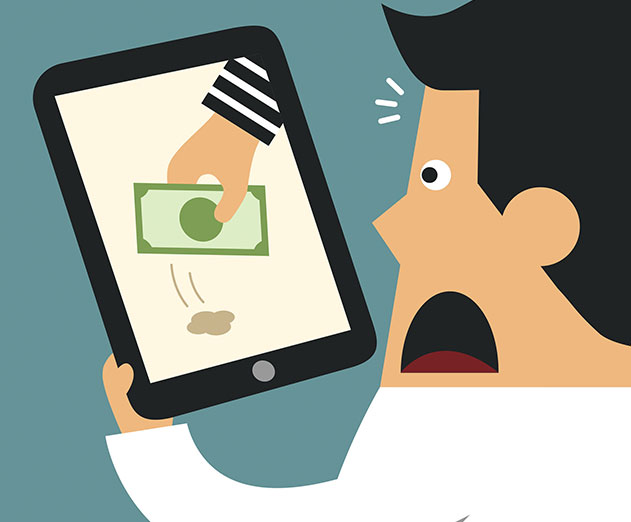 The mobile ad fraud pandemic and what developers should know
Tuesday, June 13, 2017
by Galia Reichenstein
Mobile ad fraud is a big concern in the mobile space. Unfortunately, we have seen this before in ad tech - players looking to make a quick buck by following revenue via monetizing it in an illegal way. Mobile ad fraud has created a dark ripple in the space, resulting in a lot of mistrust. The challenge is that fraud is widespread, and fraudsters are getting more and mor...
---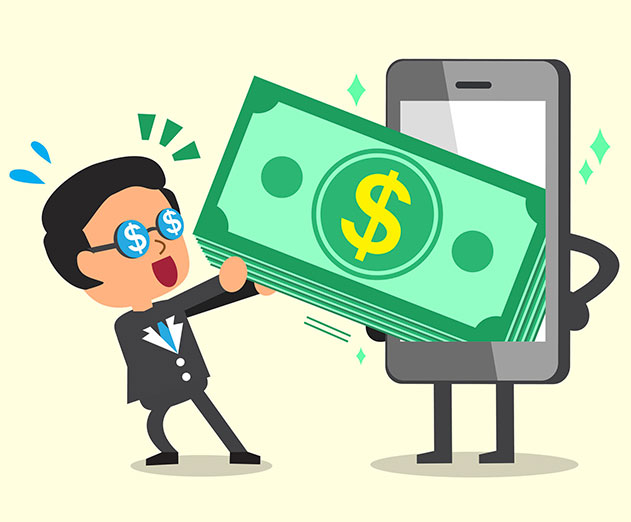 Why brands will pay top dollar for your in-app inventory
Thursday, June 08, 2017
by Dan Laughlin
Ad fraud is expected to cost brands over $16 billion this year. The industry is on edge, and brand safety is a top concern. This is especially true after Fortune 500 advertisers discovered their ads appearing next to inappropriate content on Google's Youtube.The industry has been working on solutions to curb ad fraud and increase brand safety, and yet the problem grows ...
---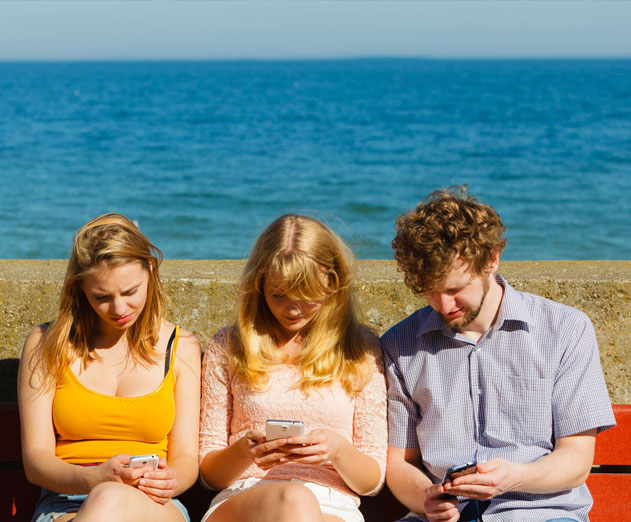 Weather apps have the highest mobile ad eCPM finds new report
Thursday, June 08, 2017
by Richard Harris
A new Q1 2017 report from Smaato was just released. Titled the "Global Trends in Mobile Advertising Report", data was analyzed from 300 billion mobile ad impressions served on its exchange each month and found that mobile ad space is more valuable than ever before as global eCPMs grew almost 50 percent year-over-year.Fueled by explosive growth in the Asia-Pacific ...
---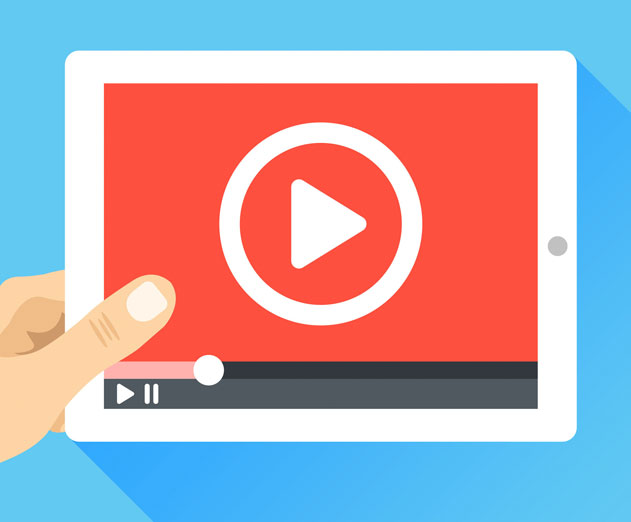 Mobile video ads install the most apps new survey says
Wednesday, May 31, 2017
by Christian Hargrave
AdColony has released their Spring 2017 App Install Marketing Survey. The survey is the 7th of its kind since 2013 and will provide insights, benchmarks, and trends from the top 250 grossing app developers. Respondents primarily represented mobile game developers (75%), with a minority making non-gaming apps (21%). A small number (4.0%) represented mobile publishers who...
---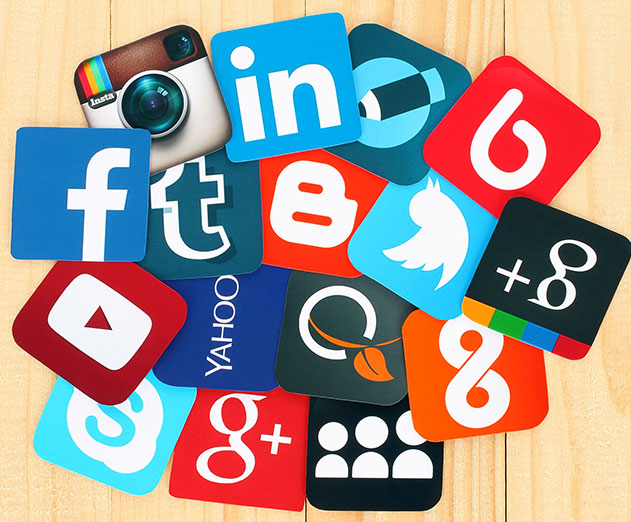 Mavin says that social media is an untapped user engagement tool
Friday, May 26, 2017
by Richard Harris
In the race to engage and retain consumers, the app industry continues to lag behind social media, where trending topics and memes continue to win mind share for brands. Today, that changes with the launch of Mavin Motion, the only end-to-end platform enabling apps to capitalize on events and trends as they happen to better engage their audiences over the long-term. Alo...
---