How the 5miles Mobile Marketplace App Leverages Location Aware Technology
19,404
---
We visited with Mark Brinkerhoff with 5miles to discuss the company's hyper-local mobile marketplace app and how the team leverages location aware technology to facilitate user engagement for the app.
ADM: Tell us about 5miles. What growth opportunity did you see that spurred the technology?
Brinkerhoff: 5miles is the fun and easy way to buy and sell items and services with a phone. Snap a photo, enter a short description, and sell to thousands of potential buyers within seconds.
We recognized a marketplace opportunity with consumers (particularly mid- to lower-end), and geographically decided to focus on the Sun Belt (from L.A. to Dallas, Houston to Miami) and then hyperlocally within those markets.
ADM: From a shopper's perspective, describe the 5miles experience. What makes it unique?
Brinkerhoff: Simply put, 5miles is Pinterest-meets-Craigslist. Making an offer is as quick and easy as sending a text message. 5miles uses a phone's location to reach a multitude of buyers and sellers in your area.
ADM: Talk about the localized aspect of the platform. Do you see the app as a sort of multi-faceted classified and catalog listing for users and businesses in different areas?
Brinkerhoff: 5milesis, first and foremost, a hyperlocal app. As the name implies, our mobile marketplace specializes in helping people find everything they're looking for within five miles.
A smartphone's GPS function is actually the foundation of our business model, meaning users see items in their city according to their own GPS location or the zip code they entered. Consequently, buyers they deal with are all local people who are interested in their item(s).
ADM:
Describe some of the app's features, such as search and discovery, chat, rating and reviews.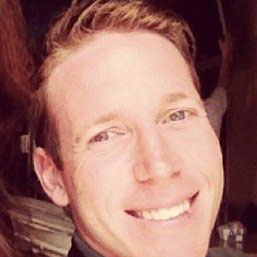 Brinkerhoff: 5miles has advanced features that other apps don't, such as in-chat sharing of location and pictures, as well as both buyer and seller reviews.
More recently we added a feature to show a user's response time and last login time on 5miles. A seller who responds to inquiries more promptly will provide better user experience for a buyer won't waste time and get disappointed. This data is a reference point for buyers.
We also have a patent-pending "renew" feature, with which users can refresh their item(s) every four hours to boost it to the top of the screen. This certainly brings people back from time to time, if their item isn't selling as quickly.
Lastly, we launched a targeted push messaging system, so users of all kinds can receive more relevant messages catered to their needs and wants, and are testing an "appointment" booking feature as well.
ADM: Talk about recent updates to the platform including the service, housing, and jobs features.
Brinkerhoff: 5miles is the first app of its kind to combine the trading of second-hand goods and services, connecting consumers with second-hand items as well as local services, housing and jobs.
Because we emphasize the hyperlocal radius - essentially neighbors buying and selling among one another - services, housing and jobs made sense in the context. Our philosophy is that "5milers" are part of a community (online and off) and therefore are more likely to find quality connections and opportunities through our app than they would, say, on Craigslist.
ADM: What other updates in terms of features or expanded reach does 5miles have planned? What can users and businesses expect?
Brinkerhoff: As evidenced by our latest update, we are expanding into the home services area in addition to secondhand items people can buy and sell. That category includes housecleaning, skilled trades, child care, etc. as well as auto repair and other services. So 5miles is becoming a "one-stop shop" for both items and necessary services people need on a daily basis. We hope that, by combining service aspects, we can increase our user base and retention rate.
ADM: How would you describe the type of business 5miles is as part of the app economy, and where do you see yourselves in terms of the space?
Brinkerhoff: What Uber is for ride-sharing, and Airbnb is for space-sharing, we want to be for second-hand items. We want 5miles to be the go-to app for trading goods and services – a newer leg of that shared-economy stool.
Looking at historical data, we developed a handful of distinguishing factors that we believe set us apart from Angie's List and Craigslist, as well as mobile marketplace competitors.
ADM: How do you envision 5miles and the space it inhabits fitting into larger trends around app-based commerce, smartphone technology, and local/global business going forward?
Brinkerhoff: Mobility is changing, with smart phone penetration in the U.S. at 70 percent (and even higher in markets like Dallas-Fort Worth [75 percent] and New York City [80 percent]).
We have both computerized and manual processes to enhance safety, which had been a lingering problem for the classified industry – everyone knows about it, but nobody had solved it. The principle we use at 5miles is always bettering users' experiences. This means not adding features just for the sake of it. We add features because, from analysis, we know our users will benefit from those new features.
In order to improve user retention, we need to have a vibrant marketplace. And we believe these ingredients can lead to a more vibrant marketplace: more users, more merchandises, and better communications, safety and security.
Read more:
https://www.5milesapp.com/
---
Become a subscriber of App Developer Magazine for just $5.99 a month and take advantage of all these perks.
MEMBERS GET ACCESS TO
- Exclusive content from leaders in the industry

- Q&A articles from industry leaders

- Tips and tricks from the most successful developers weekly

- Monthly issues, including all 90+ back-issues since 2012

- Event discounts and early-bird signups

- Gain insight from top achievers in the app store

- Learn what tools to use, what SDK's to use, and more



Subscribe here