Press Announcements
E bike software Starmatter launches from Verge Motorcycles
Tuesday, November 21, 2023
Verge Motorcycles launched the Starmatter platform to revolutionize motorcycling by combining OTA updates, sensor technology, artificial intelligence, and an advanced user interface. Verge revealed that its updated Human-Machine-Interface (HMI) utilizes the Unreal Engine developed by Epic Games.
The Starmatter platform announced by electric superbike manufacturer Verge Motorcycles is shaking up the entire vehicle industry. Starmatter offers automatic over-the-air updates (OTA), allowing Verge customers to access new functions and improvements for their motorcycles. In addition, the platform includes capabilities to utilize artificial intelligence and machine learning in the processing of data collected by advanced sensor technology, which enables the motorcycle's characteristics to be personalized for each user. At the heart of the Starmatter platform is Verge's redesigned Human-Machine-Interface (HMI), for which the motorcycle manufacturer has begun working with Epic Games, developer of the Unreal Engine game engine.
Verge Motorcycles launches Starmatter software and intelligence platform: revolutionizes the motorcycling industry with AI, sensor technology, and game engine
The unique design and advanced technology of Verge superbikes has been widely recognized around the world. The Starmatter platform further strengthens Verge's position as a leader in electric motorcycling.
"Advanced software is in the DNA of Verge superbikes, but Starmatter is something even bigger. It is like an invisible layer of star matter that covers the bike, personalizing the riding experience for each user on an individual level and enabling new exciting features. Such a comprehensive technological leap has never before been seen in motorcycles," says Verge CTO Marko Lehtimaki.
A motorcycle equipped with advanced sensor technology updates itself
With the Starmatter platform, all new Verge motorcycles come with a sensor package that comprises, for example, GPS positioning, an accelerometer, Bluetooth, 4G, and WiFi connections. In addition, the new platform enables automatic downloading of enhancements and new functions specified by the manufacturer with OTA updates when the device is connected to a network. OTA updates can optimize, for example, the performance of the bike, its charging characteristics, or the operation of the rim motor inside the rear wheel. Verge also aims in the future to proactively identify possible maintenance requirements.
"Some vehicle manufacturers have used OTA updates to keep their device software up to date, but these have usually only involved superficial enhancements. With Starmatter, we want to revolutionize the perception of the life cycle and intelligence of motorcycles. Typically, a vehicle is at its best when new, while smartphones, for example, gain completely new features that significantly improve their functionality year after year. We want to bring the same philosophy to the vehicle industry and guarantee Verge's customers an intelligent and personalized riding experience, as well as the best possible version of the bike at all times," Lehtimaki continues.
Although advanced artificial intelligence functions have been used in cars for years, sensors and AI have been hardly utilized at all in motorcycles. With Starmatter, Verge introduces various sensors and machine-learning models to series-produced motorcycles, making the company a pioneer in its field.
"Starmatter takes motorcycles into this millennium. Today's launch is the first step in our strategy, in which these smart functions are just the beginning. The platform creates the foundation for our bikes to become even smarter with each OTA update," says Lehtimaki.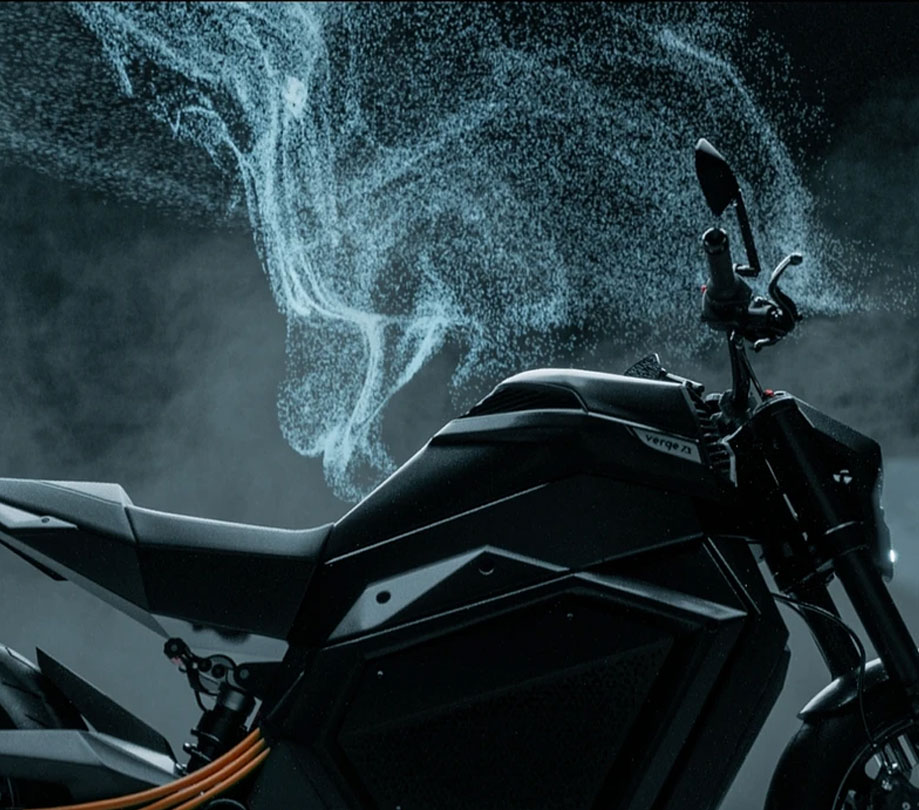 Impressive user interface augments the riding experience
At the heart of each Verge superbike is an HMI that acts as an interface between the rider and the bike. Among other things, the HMI offers settings and views for different riding and charging functions, managing the motorcycle, and troubleshooting. To enable all new functionalities and the future technology roadmap, Verge has redesigned its own HMI software on top of the Unreal Engine game engine developed by Epic Games. The company reveals that Unreal Engine can already be found in all new Verge superbikes.
"The Unreal Engine by Epic Games makes Verge's user interface as impressive as the bike itself. Unreal Engine is known for its stunning real-time graphics, which we have used to create a visual experience that fits Verge's brand and design identity. The new HMI makes the bike an intelligent partner instead of just a vehicle," says Lehtimaki.
Marko Lehtimaki
---
Become a subscriber of App Developer Magazine for just $5.99 a month and take advantage of all these perks.
MEMBERS GET ACCESS TO
- Exclusive content from leaders in the industry

- Q&A articles from industry leaders

- Tips and tricks from the most successful developers weekly

- Monthly issues, including all 90+ back-issues since 2012

- Event discounts and early-bird signups

- Gain insight from top achievers in the app store

- Learn what tools to use, what SDK's to use, and more



Subscribe here