Mobile Developer News by Richard Harris
Developer news for iOS, Android, Apps, Game Development, VR, SDKs, Mobile Marketing, and other topics relating to making mobile apps, and software development.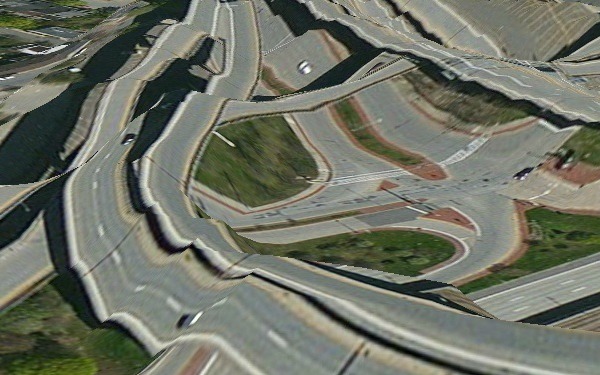 Apple races to improve iOS Maps
Wednesday, November 28, 2012
by Richard Harris
A new report sheds more light on the behind-the-scenes personnel shakeup at Apple in the wake of criticism over the new Maps application that debuted in iOS 6.Since taking over iOS Maps, Apple's Eddy Cue has been "racing to turn around the troubled service," according to a a report published by Bloomberg on Wednesday. It also restated that Richard Williamson, ...
---
What is lifetime value for an app?
Wednesday, November 28, 2012
by Richard Harris
It's not surprising that the traditional marketer's favourite tool has eventually found its way into an app developer's life – sooner than expected and with good reason. Let's face it – your app is your business and you want to measure, monitor and control the value your users bring to your business. Customer Lifetime value -CLV or LTV, as different people choose to cal...
---
CPA marketing, avoid being dooped
Wednesday, November 28, 2012
by Richard Harris
Even though it's been around for awhile, CPA marketing draws a lot of attention, especially from newcomers to the industry. It requires very little in terms of start up costs, and it can be extremely profitable.CPAis how merchants measure the cost incurred during the process of converting a site visitor into a paying customer. Using the CPA method, merchants pay markete...
---
People going mobile more changes app development
Wednesday, November 28, 2012
by Richard Harris
Image: Risager/FlickrThere's no denying that smartphones and tablets have changed the way we find and install the applications we use, and what we expect from them. Added to this is the increasing desire to use these devices for work purposes, driving a need for enterprise applications.Previously we've only relied on our phones for calls, texts and maybe emails. Bu...
---
Android app reviews gone! What happened Google?
Tuesday, November 27, 2012
by Richard Harris
"A Google User" is now the number one Android game and app reviewer on Google Play, Android's version of Apple's App Store. That's because every single one of the millions of existing reviews, possibly including yours, has had its author replaced with this nameless, faceless person.Screenshots taken by Jeremiah Rice of the Android Police blog show this pr...
---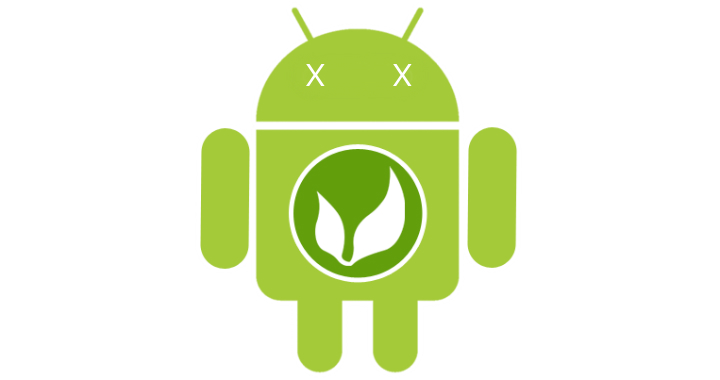 Gree attempts to crush shutter OpenFeint
Tuesday, November 27, 2012
by Richard Harris
It doesn't seem all that long ago that we were talking about all the major games being released withOpenFeint integration. As one of the bigger and better options for Android developers, users enjoyed its features such as leaderboards, achievements, friend lists, and cross-platform compatibility. Think XBOX Live for mobile games and you're on the right track. ...
---
Android is almost half of all tablet traffic
Tuesday, November 27, 2012
by Richard Harris
Android continues to chip away at Apple's dominance in the tablet market and now holds more than 44 percent of the market. Apple still holds strong at 55 percent of the overall field however it has given up 14 percent of the pie to Samsung, Google, Amazon, and others. According to ABI research, Apple is losing its grip as a result of not delivering a "knock-out punch th...
---
Ad networks want mobile game developers traffic
Tuesday, November 27, 2012
by Richard Harris
Executives from Tapjoy, ChartBoost and others discuss their different and sometimes controversial approaches to app monetizationIf this hasn't happened to you yet, it will soon: you're playing a mobile game and you see an in-app ad for another game inside it. Normally you might ignore such things, but this one is offering a reward--free virtual currency, perhaps--for th...
---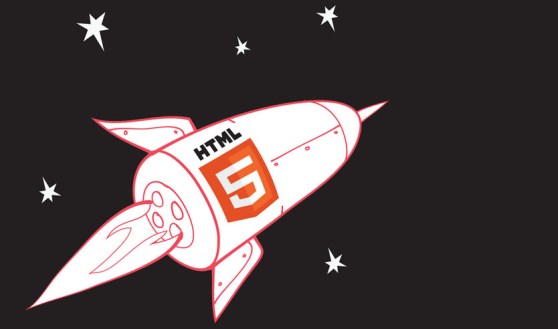 HTML5 in 2012 year end
Saturday, November 24, 2012
by Richard Harris
Ben Savage is the founder of Spaceport.io, a platform for mobile game developers.The stage was set with an expected one billion HTML5 phones sold by 2013. Facebook was ready to pave the way. I could repeat many other reasons why HTML5 should have taken off in 2012, but as we've seen over the last year, it just didn't. Mark Zuckerberg said it best, "The biggest...
---
Constant Contact promotion
Friday, November 23, 2012
by Richard Harris
Hope you all had a great Thanksgiving. Constant Contact has just provided small business owners one more reason to say Thanks.On Monday only, people signing up for any constant contact tool will get 40% off the next 3 months! This is a great opportunity to spread the word to your customers and prospects about constant contact and your integration,while gaining reve...
---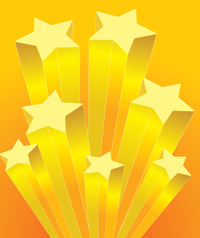 Up and coming starts in app development
Tuesday, November 20, 2012
by Richard Harris
We developers are highly competitive, comon admit it - you grovel silently when you hear about a 12 year old developer that just created an app with an million installs! There are so many different platforms, monetization strategies, being visible in the market, and more. There are so many challenges to consider it can drive us crazy!There are also many paths into the b...
---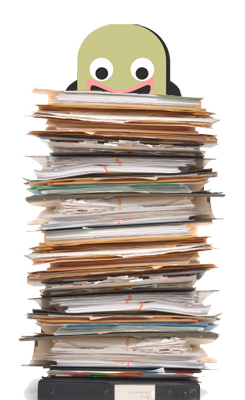 Consumer app developers compared to Enterprise class developers
Tuesday, November 20, 2012
by Richard Harris
Enterprise and consumer apps vary in many respects, but developers from both the enterprise and consumer side of the business could greatly benefit from some of the best practices of the other group.This message was recently honed by speakers at the Open Mobile Summit conference held in San Francisco earlier this month.ZDnet, for example, covere...
---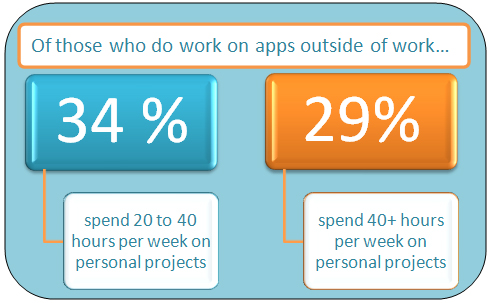 Most app developers moonlight
Monday, November 19, 2012
by Richard Harris
Evans Data study shows more than half of all app developers are moonlightingThe number of developers who see the creation of mobile apps as a sideline has increased to more than 50 percent of North American software professionals, according to a research report from Evans Data.In April, Evans released an earlier study which showed 41 percent of developers who ...
---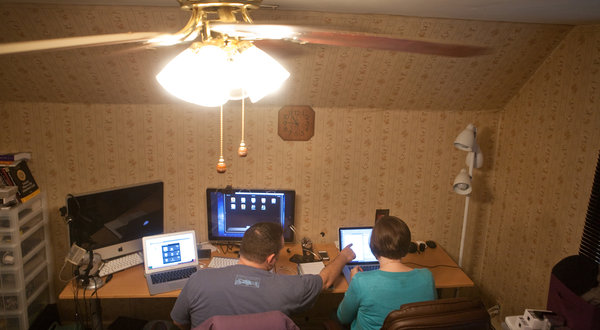 Tough gig making a living as an app developer
Wednesday, November 14, 2012
by Richard Harris
ROSEDALE, Md. — Shawn and Stephanie Grimes spent much of the last two years pursuing their dream of doing research and development for Apple, the world's most successful corporation.THE iECONOMYA series examining challenges posed by increasingly globalized high-tech industries.More in This Series »GraphicJob Prospects for App WritersRelatedWhat It Takes to Be an Ap...
---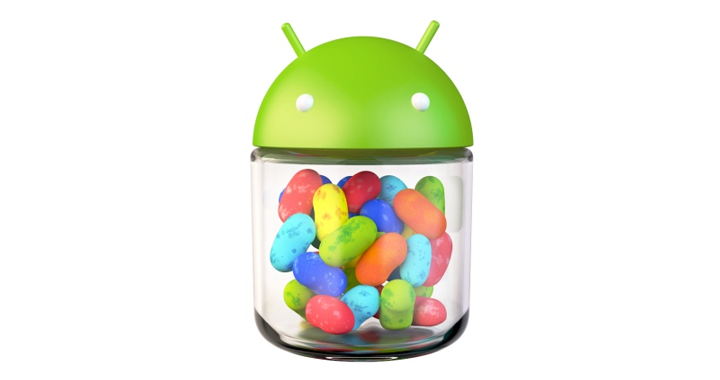 Google makes Android 4.2 Jelly Bean SDK platform available
Tuesday, November 13, 2012
by Richard Harris
Google has released the Android 4.2 Jelly Bean SDK to the masses, letting anyone and everyone grab the latest software development kit. Available immediately, the API level 17 platform brings a number of new features and improvements to Android. A post on the Android blog reminds us of some of the standout changes.Performance: We've worked with our ...
---
Leadbolt launches a mobile based portal
Thursday, November 08, 2012
by Richard Harris
We are very excited to announce the launch of our smart phone capable Leadbolt Mobile Portal. It is already live and running so you can quickly check your stats on the go. Just browse through m.leadbolt.net on your smart phone now.Features Include:Access both advertiser and publisher accountsSee summary publisher revenue with drill down by appSee advertising s...
---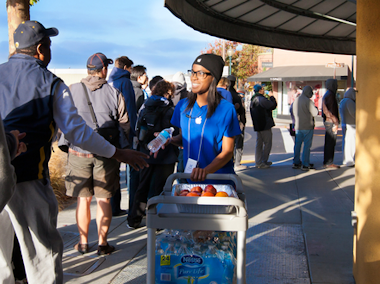 The long lines to get an app approved by Apple
Thursday, November 08, 2012
by Richard Harris
Complaints are coming from some developers that Apple's App Store approval process has slowed recently, with wait times running up to three weeks. The drawn-out process is particularly troubling for some that are hoping to launch games or other applications in time for the holidays to take advantage of higher-than-usual phone and tablet sales. "It's been ...
---

Atari development kit released for HTML5 developers
Friday, November 02, 2012
by Richard Harris
Atari arcade, the Microsoft sponsored HTML5 re-imagining of Atari's classic catalog, is opening up it's development platform:Supported by Internet Explorer and Atari, the new Atari Arcade is a browser-based portal featuring a next-generation collection of Atari's classic games reimagined in HTML5, complete with fresh graphics, gameplay and integration with Fac...
---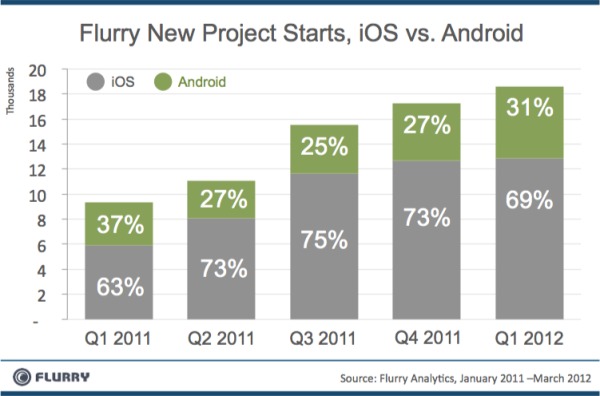 iOS vs. Android developers, iOS still on top
Thursday, November 01, 2012
by Richard Harris
Study finds that iOS's lopsided developer revenue and Android fragmentation contribute to the disparity. (Credit: Flurry Analytics)Despite Android's greater share of the smartphone market, Apple's iOS continues to attract greater support from app developers.Nearly seven of every 10 apps being created in the first quarter of 2012 were for the iOS platform, with...
---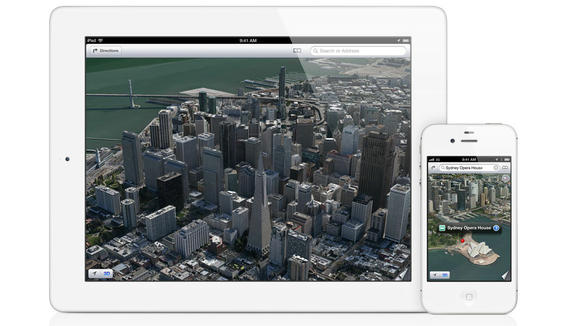 App developers I told you so to Apple about maps
Thursday, October 11, 2012
by Richard Harris
App developers raised concerns about the poor quality ofApple's Maps back as far back as June, it has been revealed.Several anonymous developers revealed to CNET that it was obvious early on that the Google Maps replacementwas not up to scratch and weren't shy about informing Apple through several official channels.These developers, who now rely on the app to ...
---