Mobile Developer News by Richard Harris
Developer news for iOS, Android, Apps, Game Development, VR, SDKs, Mobile Marketing, and other topics relating to making mobile apps, and software development.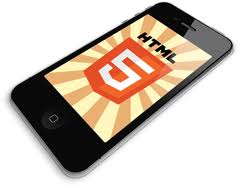 HTML5 is not going anywhere
Wednesday, December 05, 2012
by Richard Harris
HTML5 is becoming a great medium between hard-core device level mobile programming, and web programming. It has its advantages and its disadvantages but as it continues to gather a following I think many developers will choose some variant of HTML5 in their programming repertoire.Developer Tech has issued a report on the five reasons why HTML5 is here to stay. Their rea...
---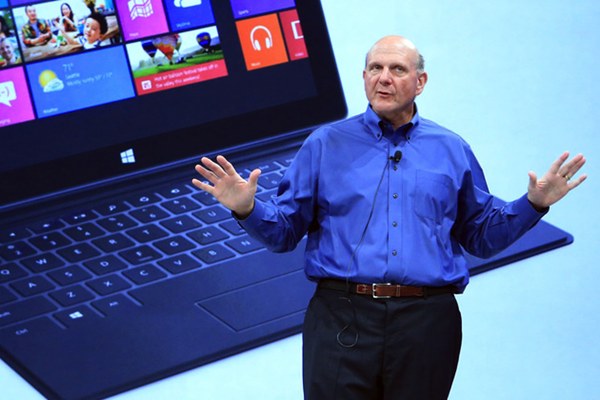 Microsoft should encourage app development for Surface
Wednesday, December 05, 2012
by Richard Harris
Microsoft has spent an astounding $1.5 billion to promote their surface tablet operating system, however many apps are still not offered with the system. Perhaps developer's unfamiliarity with the system is the reason so many fundamental apps that most other tablets have are not included – including the Facebook app. Other apps missing are Barns an...
---

Developer Survey, a cross platform study
Wednesday, December 05, 2012
by Richard Harris
Smith's Point Analytics has developed a survey that will help mobile vendors better understand the development needs of a mobile programmer.The results of the developer survey will make up a new section of a report that we are updating that analyzes the market opportunity for HTML5 and cross platform mobile application development tools. The first version of the researc...
---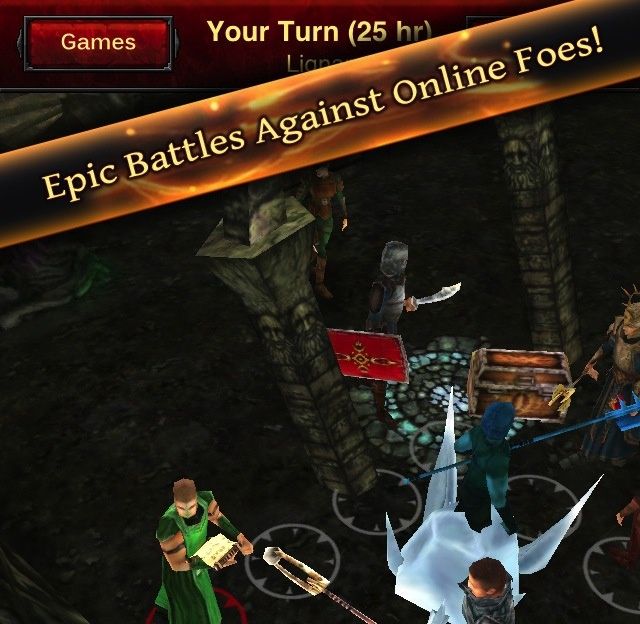 Developers remove game from iOS store after piracy
Tuesday, December 04, 2012
by Richard Harris
The game "Battle Dungeon" by Hunted Cow Studios was in the iOS App Store for less than a week when it was removed by the developers citing their servers were overloaded with sign-ups coming from pirated copies – 90% of sign-ups that is!They said the hacked installs were coming from rouge versions somewhere on the web which allowed it to be installed on any iOS device th...
---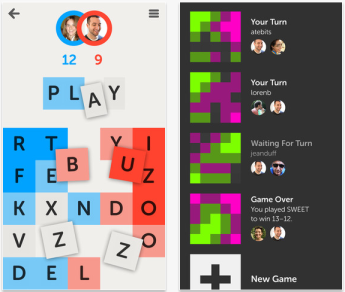 The future of iOS apps
Tuesday, December 04, 2012
by Richard Harris
How does 60,000 downloads the first day of your new app sound, pretty good right? That is what LetterPress, a two player game for the iOS did and it was created by Loren Brichter.Brichter worked for Apple and is the guy who brought us many great interface features in iOS we know today. He is ambitious, brave, and groundbreaking in his iOS app design methods.Th...
---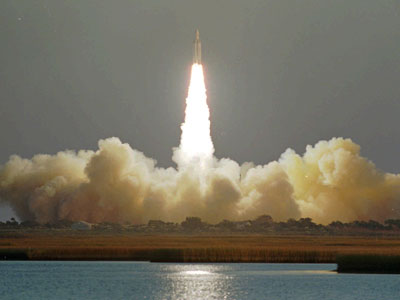 How to pre launch your app
Tuesday, December 04, 2012
by Richard Harris
They say expectation is everything, and that is ringing true with regards to marketing your app before your app is actually available. Creating a pre-launch buzz is a unique way to get a crowd rumbling about your apps release that can echo throughout the Internet and begin building the anticipation needed for a successful launch.So where do you do this, what does a pre-...
---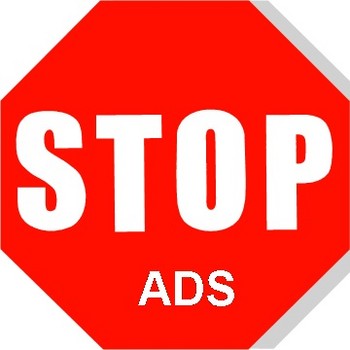 Adblock plus moving to Android developers beware
Tuesday, December 04, 2012
by Richard Harris
Ad block plus is a popular desktop plug-in that prohibits ad networks from displaying while you're browsing the Internet, and it's now making the leap into the Android mobile market. While this sounds like a good idea for mobile app "users", it could become catastrophic for mobile app developers who earn their revenue through ad networks. Adblock plus on the deskto...
---
Microsoft says app downloads and revenue is climbing
Tuesday, December 04, 2012
by Richard Harris
Yesterday Microsoft announced that app downloads and revenue all together have more than doubled since the release of Windows operating system version 8 which is mobile ready and is designed to be universal across desktops and tablet style devices.The announcement was a bit vague and we have yet to hear the chimes of any actual Windows phone developers further strengthe...
---
Hot tips from a big app developer
Tuesday, December 04, 2012
by Richard Harris
What would you call a successful app? Would 20 million downloads worldwide do it, we thought so too! A recent New York Times article said that very few app developers (only 4%) make over a million dollars, the rest of them are all clawing for an audience and making somewhere between $200 and $30,000. The curious thing here is that even with statistics like thi...
---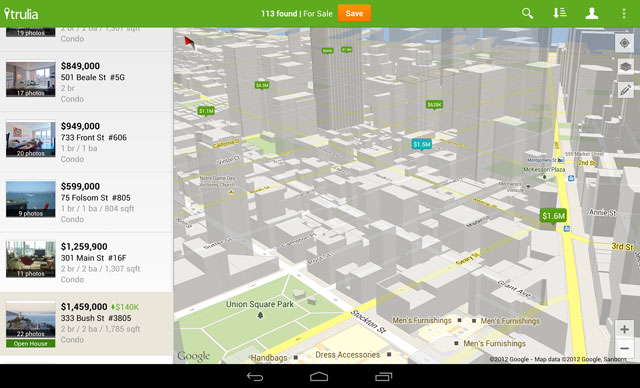 An update to the Google maps API is here
Monday, December 03, 2012
by Richard Harris
It looks like Google has stepped up to the plate and fulfilled the request of many developers by updating their Google maps API which is available now on the Google android developers page.Google says there are numerous updates to the API that will make developers smile. For instance the API now contains the ability to create multiple layers on top of the screens &...
---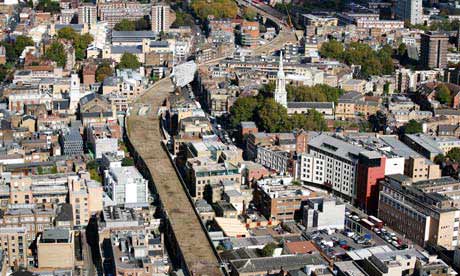 On average app developers earn more than US$110,000 per year, really?
Monday, December 03, 2012
by Richard Harris
A recent report from company ReThink Recruitment says that it is a great time to be a mobile app developer. They report the average income is over US$110,000 a year for mobile developer with experience in the market!I know a few app developers that would beg to differ so I'm curious how they arrived at that figure, but nonetheless it's an interestin...
---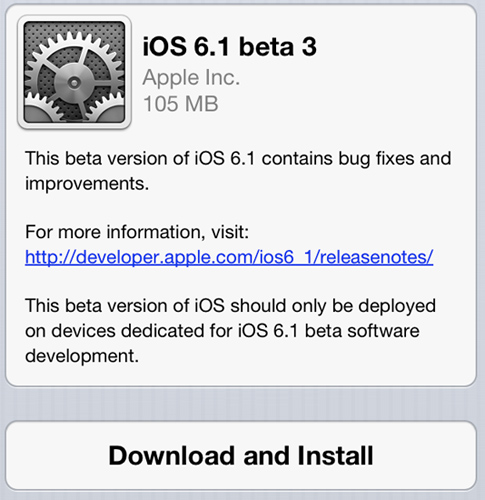 iOS 6.1 Beta 3 out for developers
Monday, December 03, 2012
by Richard Harris
Attention apple developers, Apple is never going to let you relax! The are getting closer to the full version of the new iOS 6.1 operating system with today's announcement that 6.1 Beta 3 is available for registered developers to download.The iDevices that are compatible with iOS 6.1 beta 3 include the iPad 4, iPad mini, iPad 3, iPad 2, iPhone 5, iPhone 4S, iPhone ...
---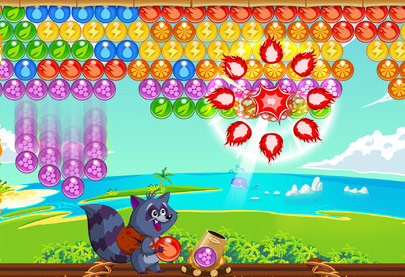 Facebook developers entering the mobile force
Monday, December 03, 2012
by Richard Harris
Facebook developers are making the leap into the mobile world with some of their most popular games and apps. The reason why is, so many Facebook developers have made apps for a platform that is only accessible on the desktop PC, so it only makes sense to move things over into the expanding mobile world where most people are starting to spend their time.Most Facebook de...
---
App Developers get more loyal users over Holidays
Monday, December 03, 2012
by Richard Harris
Do you remember the early days of making apps? It was pretty simple to earn revenue by just getting downloads of either a paid app, or a free app running mobile advertisements in it. The markets were more simple, and user engagement wasn't necessarily a factor because you could earn revenue just by fly by curious users wanting to download new apps on their devices – mai...
---
Unlocked iphone 5's for sale in the US Apple store
Sunday, December 02, 2012
by Richard Harris
For those of you that hate mobile network contracts that lock you into your their network for a couple of years (AT&T, Sprint, Verizon, etc), you can now buy the iPhone 5 without being tied down to a network, period.If you want one you'll have to pony up almost twice the cost of the network locked version. The unlocked iPhone 5's price ranges from $649 for 16 G...
---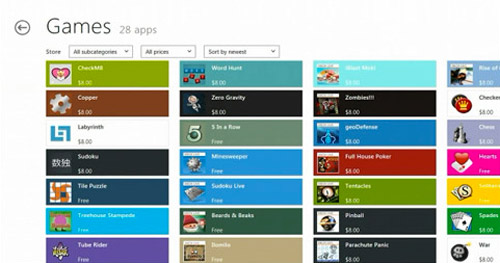 Windows phone store is growing, adds 42 new markets
Sunday, December 02, 2012
by Richard Harris
Despite the late arrival into the mobile World, Windows phone is not going down without a fight! Microsoft just put the Windows phone market in front of a whole lot more people.Now, any one the following countries can get to the Windows phone app store:Angola, Armenia, Bahrain, Bangladesh, Benin, Bolivia, Burkina Faso, Burundi, Cameroon, Chad, Congo (DRC), Dominican Rep...
---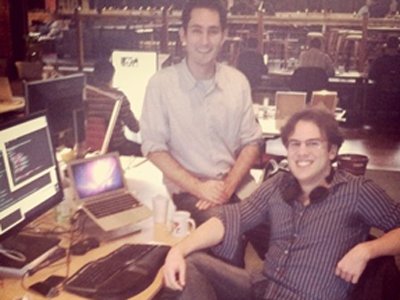 App design and what you should know about it
Saturday, December 01, 2012
by Richard Harris
Recently the makers of the infamous Instagram app spoke at the 500Startups event. They spoke to eager developers wanting to know how they created such a fluid user experience and what went into their overall design. Here is what they had to say:Understand what you are makingDon't just come up with an idea then start coding it without really thinking it through. You shou...
---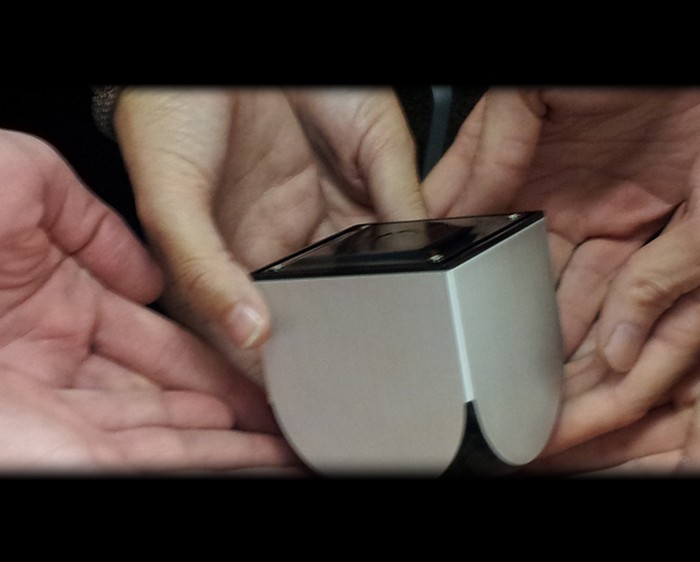 Ouya shipment on time, Android developers rejoice!
Saturday, December 01, 2012
by Richard Harris
The much anticipated Android powered little cube called Ouya is set to ship out on time. Still set for shipment on December 28th. Ouya successfully raised $8.5 million in funds through crowd source funding on kickstarter.com. The little Android-powered cube only costs $95 and will be in the hands of early supporters very soon.The developers kit is is a whoppi...
---
New mobile developer course offering from Sinclair
Saturday, December 01, 2012
by Richard Harris
As education facilities catch up with the mobile era more and more learning facilities and colleges are starting to over mobile specific programming. Sinclair Community College (workforce development) (sinclairappdevclass.com) has announced a new course 16 week certificate course focuses on Android Java programming and the skills needed to develop and publish...
---
Some new resources for Android developers
Saturday, December 01, 2012
by Richard Harris
Android developers might need to bookmark this one. It's a list of some top resources for you to use as an Android dev. The list isn't very long but it does highlight the best links which will springboard you into different areas of development which you can use. There is even a few resources listed for newbie Android devs....
---