Mobile Developer News by Richard Harris
Developer news for iOS, Android, Apps, Game Development, VR, SDKs, Mobile Marketing, and other topics relating to making mobile apps, and software development.
Lower your app price, increase downloads
Monday, February 04, 2013
by Richard Harris
A recent study finds when app developers lower the price of their apps, revenue increases up to 8X. The company surveyed 850 iPhone and 930 iPad apps that had changed price at least once in December and studied the effects when this price changed between $1 and $3.Dropping the price of an app can also have a significant impact on developer revenues, with a one-wee...
---
AppStore.com by Apple now serving up your app and developer name
Monday, February 04, 2013
by Richard Harris
If you were paying attention to the commercials on this years SuperBowl you no doubt saw the new Star Trek movie trailer. At the bottom of the title screen was a new link "http://AppStore.com/StarTrekApp! Apple has un-officially released the new vanity name "AppStore.com" for developers use. It takes away the lengthy itunes link to your apps and lets you use a much...
---
FTC releases privacy policy for mobile devices
Monday, February 04, 2013
by Richard Harris
The US FTC has issued a non-binding set of guidelines (here) for mobile privacy. That means they aren't policing them "yet" but based on these recommendations you might want to start being more pro-active with your app privacy policies.Mobile computing is growing so fast that the FTC is afraid US consumers might become the victims of overlooked policies, and u...
---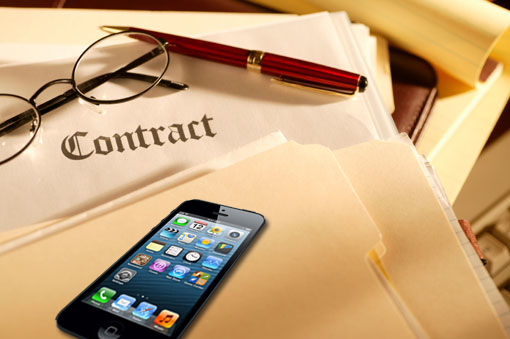 Being an App Developer Contractor
Saturday, February 02, 2013
by Richard Harris
Developing apps for other people can be sticky business. Knowing how to navigate around certain legal areas, pricing, and publishing rules are just a few things you'll need to have ready before working with a potential client. We spoke with several app developers to get their experience in dealing with app development freelance, and we formed a short list of things you'...
---
Google Android Play Store Payout Changes
Wednesday, January 30, 2013
by Richard Harris
Google is shifting their payout date to 15 days after the month's end from the 2nd day after the end of the month as in previous years for Google Android Play Merchants.Starting in February 2013, they are transitioning everyone to a schedule from being paid two days after the end of the month to 15 days after the end of the month. In an attempt to ease the transit...
---
Make an app promo video to help market your app
Wednesday, January 30, 2013
by Richard Harris
Going from app idea, to development, to marketing are pretty large steps overall. And while you may completely understand your app concept yourself just fine, explaining it to anyone else on the other end of the screen (aka your users) may prove to be difficult. It's standard practice to create instruction screens and how-to guides and embed them, but a more involved ...
---
Comparing App Development between iOS, Android, and Windows Phone
Wednesday, January 30, 2013
by Richard Harris
There are many developers that spread themselves over multiple mobile platforms. In case you are not one of them and need a comparison between the three major ones, here you go. This article explains some basic differences you'll experience when dealing with iOS, Android, and Windows Phone development.Here is my take on the articleiOS is still the best and most ro...
---
HTML5 on Windows 8 development Webinar Learning
Wednesday, January 30, 2013
by Richard Harris
Wanting to dive into Windows 8 programming, now is your chance! A webinar learning tutorial sponsored by NetCom is airing January 30th to cover the following topics:Windows 8 ContractsImplementing the Share and Search ContractsUsing Tiles in Windows 8 Metro Style appsUsing Notifications in Metro Style appsThe Microsoft StoreMonetizing Using the Microsoft StoreQ&AIt ...
---
Why are developers supporting the RIM launch so much?
Tuesday, January 29, 2013
by Richard Harris
The success or failure of any mobile platform really depends on the developers writing apps for it. So how is Blackberry going to win an already underpowered developer base, since most have become comfortable writing for iOS and Android? Easy - by doing massive developer buy-ins, giveaways, hack-a-thons, and more, and to KEEP it going. It looks like BB is offering ...
---
Microsoft Office app store a developer story
Tuesday, January 29, 2013
by Richard Harris
In case you missed it, the latest version of Microsoft office includes an app store. You can get product add on's, templates, separate apps that accent the office suite and more.The app developers at Gliffy have worked hard to get into the Office App Store early on, so they can take advantage of some new marketing through Office 365 which is going to be relea...
---
128GB iOS device coming
Tuesday, January 29, 2013
by Richard Harris
First it was 4GB, then 8GB, 16, 32, and 64 GB iOS devices. Now - with the advent of iOS 6.1 on the horizon, it appears Apple is working on a 128GB device (as reportedly seen in the build manifest of developer preview of Xcode for 6.1 in the partition keys).It's unclear what device will have the new mass storage level, but it does appear they are gearing ...
---
It is now illegal to unlock your phone
Sunday, January 27, 2013
by Richard Harris
Unlocking a phone from a carrier network has been going on for years. Most of the time it's completely benign in nature and used only to allow users to drift from cellular providers at will, AT&T, Sprint, Verizon, etc.But it has now become illegal to unlock a cell phone, because the U.S. Copyright Office and Library of Congress are no longer allowing phone un...
---
AppsWorld North America 2013
Friday, January 25, 2013
by Richard Harris
Developer conference & exhibition: Apps World will be returning to North America in 2013 for two days of engagement and high level insight and discussion around one of the largest growing industries - mobile apps. Apps World North America will be taking place in the technical capital of the world San Francisco on February 7th-8th 2013 at the Moscone Center. We...
---
Mag+ Unleash the Content CONTEST!
Friday, January 25, 2013
by Richard Harris
Mag+ is very excited to announce the kick off of their first ever SDK contest: Unleash the Content, where we invite you to build a better, cooler, smarter reader app for Mag+ files than our off-the-shelf white label reader.The contest is possible because of the Mag+ iOS App Software Development Kit, which we just introduced in November. In short, the SDK gives iOS devel...
---
Should I try to design and illustrate my app myself?
Thursday, January 24, 2013
by Richard Harris
As app developers we all suffer from "multi-hat syndrome". We wear the designer hat, the developer hat, the troubleshooting hat, and on and on.. With all things being equal it's no doubt that overall, design and illustration takes the bulk of time when developing apps. Even if you are just developing utility apps that aren't graphically intense like games, it c...
---
Apple is the proven leader
Thursday, January 24, 2013
by Richard Harris
Scale, management, and leadership, are all characteristics of someone you would call a great leader. And that's exactly what Forbs is saying Apple has demonstrated over the past few years with regards to its mobile ecosystem created for users, and developers alike.It's left players like Android, Amazon, and Windows phone trying to catch-up with not only the technology b...
---
500 million iOS devices now in the wild!
Wednesday, January 23, 2013
by Richard Harris
Today Apple released their latest earnings report today and is proud to announce they have sold 500 million iOS devices which include iPad, iphone, and iPod. Comparing that to Android devices sold (an figurative number due to a fragmented market) Apple is still ahead.This year there are already rumors spreading that Apple could be releasing another new iphone ...
---
Developer platform survey says iOS and Android still king, but RIM is catching up
Wednesday, January 23, 2013
by Richard Harris
Chances are you are a mobile developer reading that with one or more apps for iOS and Android published. But there is also a chance you could be a RIM developer with apps published as well, this coming from the results of a new survey "Developer Economics Report".What!? You said RIM -meaning Blackberry? Yes, we said RIM. I think this can be largely credited to the up an...
---
Are mobile ads CPMs on the rise?
Tuesday, January 22, 2013
by Richard Harris
According to MoPub mobile ads overall have seen a pretty dramatic increase in CPM's over the last 2 months for Android, but iOS developers still win in revenue for cost-per-click ads.The device yielding the highest CPM is the iPad - which attracts large volume advertisers.The reasons are yet unknown but it's encouraging news for those developers still mon...
---
Apple rumor: New screen size for iPhone
Tuesday, January 22, 2013
by Richard Harris
The Apple World Developer Conference is still months away but the rumors have already started. This one is coming out of China and says Apple might be unveiling a new iphone screen size that will compete with the Samsung Galaxy III size (Android based phone).If this is true it will be yet another thorn in the side for iOS developers due to it being yet "another sc...
---