AI features for Apttus Contract Management to help legal teams
Posted Monday, September 25, 2017 by Richard Harris, Executive Editor
---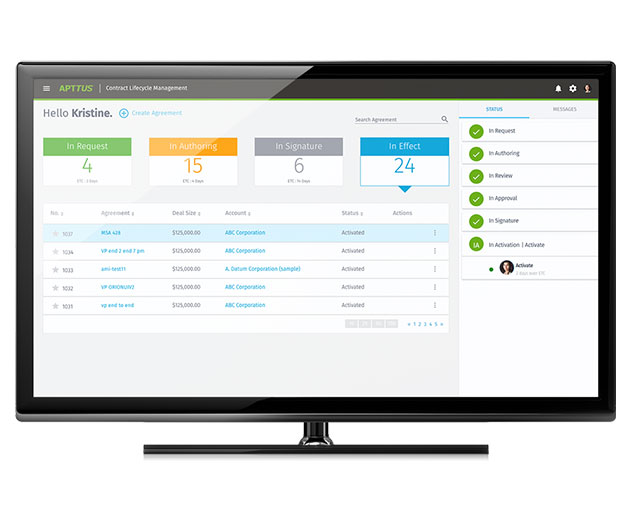 Apttus has unveiled Apttus Contract Management with Artificial Intelligence (AI). The addition of Artificial Intelligence to Apttus' Contract Management product offers legal departments numerous benefits, including reductions in contract cycle time, enhanced agreement risk management, and the automation of third-party paper.

"Apttus' history of contract management innovation goes back eleven years, and today we're just as invested in driving the industry forward and creating successful outcomes for our customers," said Kirk Krappe, CEO at Apttus. "It should come as no surprise that Apttus is the first to leverage artificial intelligence in this space, and in ways that enterprise organizations can leverage immediately and effectively."


Key features:

- Agreement risk management: Locate key terms and topics that create financial risks in negotiated agreements. Compare negotiated wording with agreement templates automatically to quantify and manage exposure to these risks.

- Contract cycle time reduction: Reduce the time required to reach contract signature through cycle time prediction based on similar agreements. Compare predicted cycle times using alternate clauses to negotiate with full visibility to the impact of language choices.

- Clause recommendation: Increase Legal Ops productivity with alternate word choice and clause suggestions that are proven to streamline negotiations and reduce risk exposure.

- Third-party paper automation: Automatically map business terms and clauses in a third-party document to your legal playbook, enabling contract managers to swap language, reconcile drafts and send for approval just as if they had originally produced the contract.

---