Androids failing at double the rate of iPhones
Android has twice the device failure rate than Apple phones do, but the new iPhones are found to have an increasing amount of bugs as well.
Posted Thursday, September 14, 2017 by Richard Harris, Executive Editor
---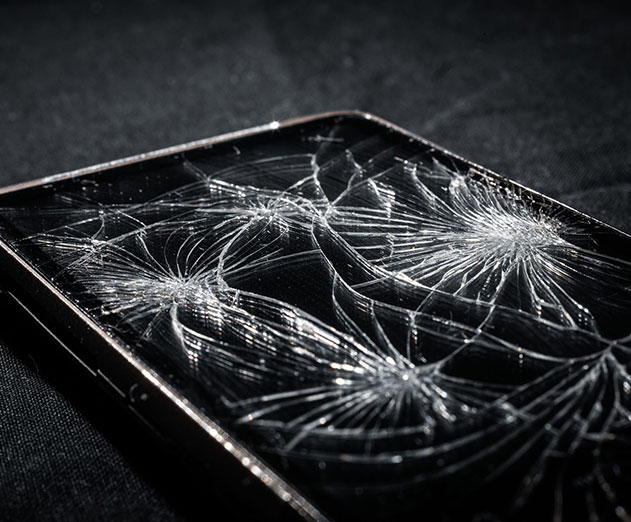 As the two main players in the mobile space, the Android and iOS operating systems are at constant odds with one another for market share and performance. In the second quarter of 2017, Android devices struggled to keep pace with the performance of iPhones. In fact, Android devices had a failure rate worldwide of 25 percent - that is more than double the failure rate of iOS devices (12 percent), according to the Q2 2017 State of Mobile Device Performance and Health report released by Blancco Technology Group.

More specifically, Samsung was one of the top manufacturers with the highest failure rate. In fact, the failure rate for Samsung devices overall was 61 percent in Q2 2017, followed by LG (11 percent), Sony (6 percent), ZTE (5 percent), Sharp (3 percent) and Kyocera (2 percent). Our data also found that the Samsung Galaxy S7 had one of the highest failure rates of Android smartphone models in Q2 2017, at 6 percent. This is the same smartphone model that has been plagued by performance issues, most notably with the battery exploding in some cases.


Key highlights:

- The iPhone 6, iPhone 6S and iPhone 7 Plus are at the top of the list of iOS devices with high failure rates. The iPhone 6 ranked as the iPhone model with the highest failure rate, at 26 percent, followed by the iPhone 6S (11 percent). Meanwhile, the iPhone 7 Plus had a failure rate of 7 percent.

- Headphone problems and screen issues persist on iPhones. Headphones were a common performance issue for iPhone users worldwide (5 percent) and an even bigger issue for users in Asia (14 percent). Meanwhile, the screen was a source of problems for European users, at a rate of 14 percent.

- Problems with battery charge and screen lock aggravate Android users. Battery charge was one of the top performance issues (11 percent) for Android users worldwide in Q2 2017. The screen lock key, on the other hand, was a particular issue for Android users in Asia, at 7 percent.

- Rooting Android devices is more common than iOS jailbreaking. More specifically, 0.3 percent of the devices tested on the Blancco Mobile Diagnostics solution in Q2 2017 were rooted. This is compared to the jailbreaking rate for iOS devices worldwide (0.08 percent). Of the Android smartphones that were rooted in Q2 2017, some of the most common models were the Samsung Galaxy S4, Samsung Galaxy Note 3, Sony Xperia M and Samsung Galaxy S3. Meanwhile, all of the models in the iPhone 6 series made the top 10 list of iPhones that were jailbroken in Q2 2017.

- Apps crash five times more often on iPhones than Android devices. In Q2 2017, iOS devices had a crashing app rate of 54 percent worldwide, compared to just 10 percent for Android devices.

In addition to the regular set of diagnostics data collected and reported on in these reports, the Q2 2017 trend report also uncovers new data about device usage. For example, over half (59 percent) of the iPhone devices brought into carriers/manufacturers for testing in Q2 2017 had the Find My Phone Activation Lock enabled on them. Apple's Find My iPhone (FMiP) feature includes Activation Lock, which prevents anyone else from using the device if it's ever lost or stolen.

"I was pleasantly surprised to see that over half of the iPhones that were brought in for diagnostics testing had the Find My iPhone Activation Lock enabled on them," said Richard Stiennon, Chief Strategy Officer, Blancco Technology Group. "This indicates that iPhone users are not only becoming more aware of data privacy as a whole, but they're also becoming more proactive in taking the necessary measures to prevent access to and exposure of their sensitive mobile data. Given that the vast majority of mobile users store both personal and corporate information on their smartphones, the FMiP Lock Activation on iPhones can be a valuable asset since thieves will oftentimes attempt to resell a stolen phone for a large payout."

---