Helping tackle the Iranian drug addiction with an app
Mobile app to help Iranians beat their drug addictions is released by United for Iran.
Posted Friday, June 30, 2017 by Christian Hargrave, Assignment Editor
---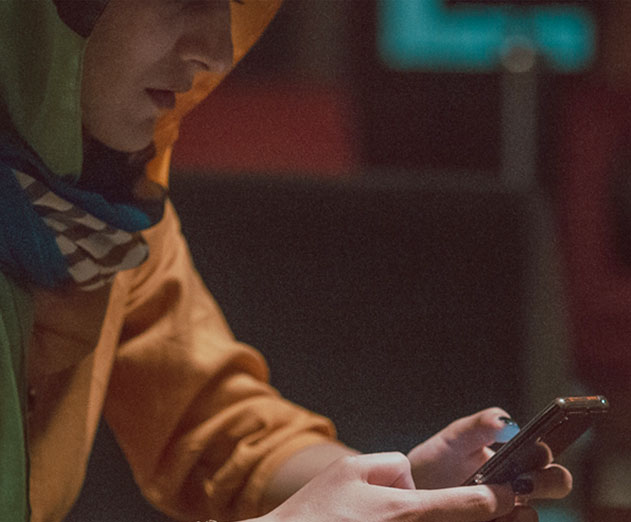 United for Iran, a Bay-Area NGO working to promote civil liberties and civil society in Iran, is announcing the release of Haami: a new android app that is designed to provide help for recovering from addiction.

Haami, which means "ally," is a mobile health application that will aid Iranians dealing with addiction by assisting them with dialing back compulsion and offering buffers for dealing with triggers. Haami offers a range of resources to recovering addicts including a tried and tested roadmap to sobriety through Narcotics Anonymous' Basic Text, and other educational information to guide them on the road to recovery. A section of the app is designated to support family, friends and allies of recovering addicts.

Additionally, Hami offers an index of recovery centers in various Iranian cities and provinces. The app has a feature, called "I'm Not Ok," for those who are experiencing an immediate urge to use. In this section, app users can find inspirational stories of people who have successfully been able to stay clean for many years.

According to the United Nations Office of Drugs and Crime, Iran has one of the gravest addiction crises. Health ministry officials in Iran estimate there are 2.2 million drug addicts in the country of 80 million, 2.75% of the population. However doctors working with recovering addicts believe the actual figures are higher.

"Addiction has become a crippling epidemic in Iran," explained Firuzeh Mahmoudi, executive director of United for Iran. "With over 2 million Iranians suffering from this disease, our hope is that Haami can provide a mobile support system for those recovering from addiction, providing the tools and help necessary to avoid relapse."

"There is an immediate need to help change the culture of addiction in Iran," explained Hossein Torkashvand Hami Project Lead "This app can be an "ally" readily accessible at the fingertips of millions of Iranians suffering from addiction or in the midst of recovery. It brings light to a taboo issue by allowing users the ability to connect with the necessary resources to maintain sobriety."

Haami is the fifth app to come out of United for Iran's app incubation project, the IranCubator.


Key facts

- United for Iran launched its new app incubation program in June 2016, seeking to match civil society activists with app developers and programmers to build smartphone applications for the 40 million smartphone users currently living in Iran.

- IranCubator provided financial and technical support to winning developers and activists with projects that advance civil society in Iran.

- All submissions were judged by the IranCubator Advisory Board consisting of notable technology and security experts, internet freedom advocates and social entrepreneurs including Allen Gunn, Christopher Allen and Danny Kennedy.

- Ahead of the IranCubator competition, United for Iran conducted an extensive Community Needs Assessment with Iranian activists to determine the specific tools for advancing civil liberties. Based on those findings, the IranCubator Advisory Judges prioritized apps and ideas that fight against the legal and socio-cultural discrimination against women, immigrants, people with disabilities and LGBTQ communities, as well as projects that promote education for underserved communities.

"Today, there are more than 40 million smartphones in Iran and a million more are added every month. But the number of human rights apps remains close to zero," added Firuzeh Mahmoudi, executive director of United for Iran. "We've seen technological advances transform the global human rights movement and mobile-phone apps have the capacity to enable Iranian citizens to more easily and securely organize, assemble, and express themselves. This is why Haami has the potential to be such a vital tool for Iranians struggling with addiction."

---