New Talend Summer 2017 update boasts new offerings
Posted Tuesday, June 13, 2017 by Richard Harris, Executive Editor
---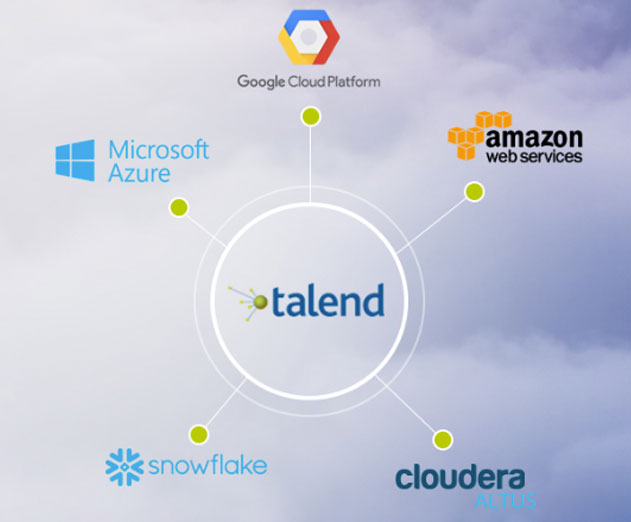 Talend, a cloud and big data integration solutions provider, unveiled a new version of its Data Fabric platform that is optimized to manage cloud and multi-cloud enterprise IT environments. Talend Summer '17 helps manage information across many popular cloud platforms, enabling customers to integrate, cleanse and analyze data to gain a competitive edge.

As businesses continue to evolve their cloud strategies, many find that it's imperative to use services from several different cloud providers to deliver value across their business units. In fact, according to IDC, more than 50 percent of IT organizations already utilize a multi-cloud approach and another 20 percent have plans to implement a multi-cloud strategy within 12 months.

"Companies are adopting cloud platforms at an unprecedented pace and as they do so, they are selecting different platforms to address varying business needs," said Ashley Stirrup, CMO, Talend. "In this environment, CIOs must design their IT infrastructure with agility to deliver in a hybrid, multi-cloud world. Using Talend Data Fabric, companies can develop data pipelines on any of the leading cloud platforms with peace of mind in knowing whatever they develop will be able to run on the latest cloud and open source innovations."


Key new features:

- Speed Multi-Cloud Pipeline Development: The updates deliver a range of new connectors for Azure, Cloudera and Google Cloud that span Big Data, cloud data warehousing, NoSQL, and messaging platforms. Additionally, the newest version support for Cloudera Altus, a platform-as-a-service offering that simplifies customers' construction and deployment of intelligent data pipelines on Cloudera - minimizing the need for operational support.

- Accelerate Migration to the Cloud: Talend Summer '17 helps migrate on-premises data to the cloud, so customers can intuitively build cloud data warehouses, power richer analytics, and speed time-to-insight. With this release it delivers a fast loader connector for Snowflake.

- Build Once, Use Everywhere: Talend Summer '17 provides the flexibility and portability to take development work designed for one cloud platform and reuse it with other cloud platforms. This is designed to help customers rapidly adopt new innovations in cloud services and future-proof current development work.

- Delivering Data Quality with Machine Learning at Big Data Scale: As data stores grow, customers must find new ways to clean and combine data at scale with even less human intervention. The platform now utilizes Apache Spark-powered machine learning algorithms to automate and accelerate data matching and cleansing, improving scale, performance and accuracy.

---