Route the Internet faster with Argo from Cloudflare
Argo reduces Internet latency on average by 35% and connection errors by 27%.
Posted Monday, May 22, 2017 by Michael Haynes, Associate Editor
---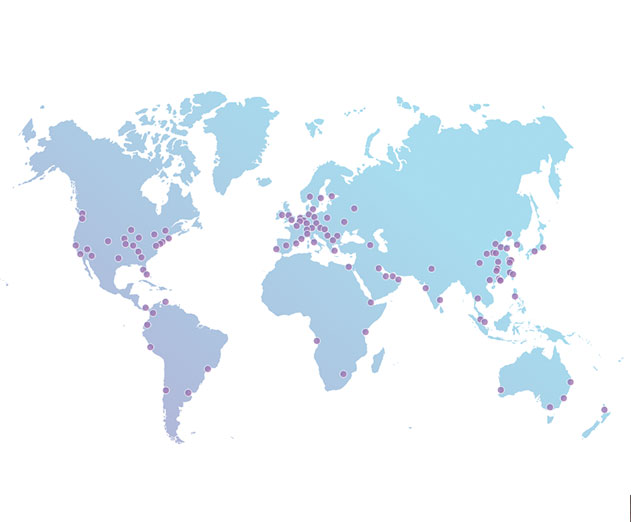 Cloudflare has announced Argo, a service that intelligently routes traffic across the Internet for a faster, more reliable, and more secure online experience.

The Internet is inherently unreliable. Its massive collection of networks from different providers experiences delays and outages all the time. Internet users experience these problems as slowness reaching websites or sluggishness using mobile apps.

Cloudflare's Argo is like Waze for the Internet. Argo routes around traffic jams and broken Internet links by continuously monitoring the performance and reliability of the global Internet, making websites and apps respond faster and work more reliably.

Argo combines connections between their data centers into a virtual backbone that is always encrypted, optimized for performance, and massively redundant. In addition to accelerating requests for dynamic content, Argo provides tiered caching that increases cache hit rates, saving web application developers bandwidth and costly CPU time.

In tests across 50,000 Cloudflare customers, "Argo reduced latency by an average of 35% while resulting in 27% fewer connection timeouts for Internet applications." Argo ensures that as Internet users become increasingly mobile, speed and reliability are maintained no matter where users or servers are located.


Key benefits:

Snappier Websites and Faster APIs: Cloudflare handles more than 10 percent of all HTTP/HTTPS Internet traffic, providing Argo with live intelligence on the fastest and most efficient routes across the globe.

Increased Reliability: Their live view of Internet outages enables it to route around cable cuts, packet loss, and congestion.

Ensured Security: All Argo traffic is encrypted across their network, ensuring a high degree of confidence in its security.

"Metcalfe's Law states that the value of a network is defined by the square of the number of nodes that make up the network," explained John Graham-Cumming, CTO of Cloudflare. "This creates a chicken and egg problem when trying to deploy new, more efficient technologies on existing networks. Cloudflare's Argo allows us to upgrade the core of Internet while every node remains connected, preserving its value while improving its performance and security. It means we can rebuild a better Internet the way we would have 30 years ago if we'd known everything we know today."


---