The contextual UX and why it matters
Posted Tuesday, April 04, 2017 by RICHARD HARRIS, Executive Editor
---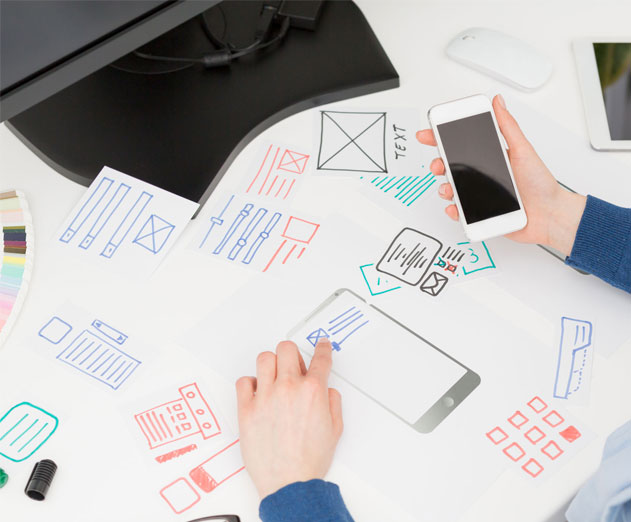 Editors note: Guest submission by Holger Fritzinger, Vice President, Head of Solution Management Mobile Apps & Platform at SAP AG
In a report from Forrester Research, Maximizing the Impact of Digital Transformation, the analyst firm shares that 82 percent of respondents believe mobile is the face of digital transformation. Enterprises look at mobile as an integral part of digital transformation and depend on it to improve access to information, improve process efficiency, increase employee productivity, and lower operational cost, among other things. As such, organizations are now rethinking their mobility initiatives in the larger context of digital
transformation
.
Even though the business drivers behind implementing mobility initiatives relate to driving operational efficiency, the mobile experience typically falls short of the user expectation. Many
enterprise apps
are abandoned for a variety of reasons.
According to a report from Enterprise Mobility Exchange on Cracking the Complexities of App Development some of these reasons include:
- The enterprise apps are too hard or confusing to use.
- They often lack of the necessary functionality.
- The backend data associated with them is not properly designed for mobile consumption.
It is vital to address these challenges to exploit the full power of enterprise mobility for true digital transformation. Consider a few key elements in your enterprise mobility strategy:
- Ensure there is a strong focus on the contextual user experience.
- Measure the impact on business results.
- Align a common architecture spanning across the business processes.
Having
contextual data
'in the mobile moment' is crucial to understanding and responding to a work scenario efficiently. A contextual mobile app can change the user's work experience, making it better, safer, and more efficient – or even completely transforming it. Regardless of the industry, you can benefit from the mobile transformation, as long as you make use of the data in the right context.
Companies like Vestas, one of the world's leading manufacturers of wind turbines, are powering their Mobile Workforce with iOS Apps. Vestas put a plan in place that brings together construction sites around the globe, on-site construction planning, and the exchange of information with vendors, partners, and customers in one user-friendly application. This seamless process allows more time for the company's IT team to focus on innovation, which is essential to maintaining a competitive edge in a challenging and maturing market.
Mobile enterprise apps should focus on providing the user with the best data to enhance their
experience
and improve the overall process. Mobile technology allows simplification of access to multiple enterprise and non–enterprise systems (e.g. weather data). Even better, by leveraging mobile device capabilities like location, activity history, etc., the user experience and consumption of data can be put in the right context – and dramatically simplified.
More importantly, the impact of mobile in digital transformation does not stop with 'just' the user experience. Mobile apps are a great way to bridge the gap between the physical and digital world.
Mobile apps give you a great starting point for the digital journey of your company. Apps can transform the way
business
is done. Often times, these transformation journeys are long. With a couple of successful mobile app projects, you can develop the momentum for the transformation journey, and immediately show results.
READ MORE:
https://www.sap.com/documents/2016/09/06d2724d-8b7...
---