Finch Shift VR Kit to accelerate consumers' interest to virtual reality
Posted Tuesday, December 27, 2016 by Christian Hargrave, Assignment Editor
---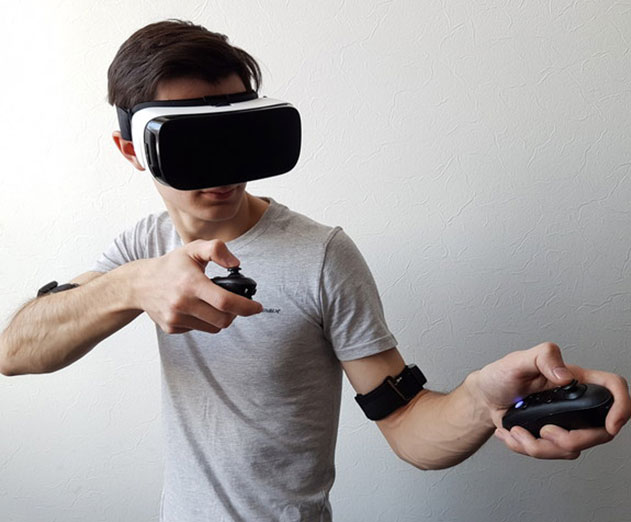 In spite of billions of dollars invested in virtual reality startups, current market demand for VR gadgets is significantly below earlier predictions. The industry experts see the mobile VR segment as the key to the doors to virtual reality consumer adoption. Tractica researchers forecast global sales of smartphone-powered VR devices to reach 323 million units between 2015 and 2021. However, lack of natural input devices and other challenges with quality of mobile VR experience have been serious roadblocks to the mobile VR sector growth.

The Finch team believes that it has found a solution to the problem with their latest release of their Mobile VR Kit, Shift. By combining existing high-quality content with affordable devices, they hope to introduce the exciting world of virtual reality to millions of smartphone owners around the globe.

They designed Shift as the first no-camera motion controller to bring exceptional VR experience to smartphone owners. It hopes to match the functionality of the industry-leading controllers like Oculus and HTC Vive without the need for external cameras and wires. By the end of 2017, Finch is aiming to add inside-out room scale tracking by smartphone camera and will have at least 50 mobile VR multiplayer apps.

The controller employs modified IMU(Inertial Measurement Unit) sensors to determine real-time hands' position with sub-centimeter accuracy and a 360-degree tracking range. Coupled with the 'PC-to-mobile' streaming software, it allows running existing Steam VR, Oсulus and HTC Vive apps and games on smartphones. The VR kit will also allow mobile gamers to interact in virtual reality through a multiplayer option.

The developer's kit, priced at $179, includes the sets for both hands, SDK/API, accessories, three demo games and the streaming software pack. The DK1 will be shipped in February 2017. The consumer version will hit the market in the second half of 2017 after Finch's Kickstarter campaign.

The attendees of the Consumer Electronics Show in Las Vegas next month will have an opportunity to try Finch Shift in action at the Augmented Reality Marketplace (Las Vegas Convention Center, South Hall 2, booth 26737).


---