Flash Memory Summit 2015 to Focus on Wearable Development
Posted Saturday, July 25, 2015 by Richard Harris, Executive Editor
---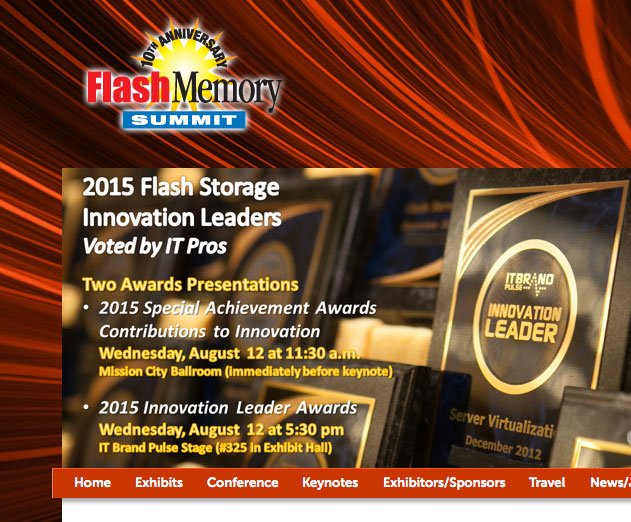 The upcoming Flash Memory Summit 2015 will be held on August 11 - 13 at the Santa Clara Convention Center and will feature sessions and activities focusing on the personal and professional application of wearable technology and the requirement for fast, accurate, reliable and private storage.
The open sessions will explore implementation in smartwatches, necklaces, eyewear, rings, headgear, clothing and other devices for personal fitness, healthcare and increasingly, day-to-day business usage.
In response to a growing array of products are emerging that target niche applications for individuals and firms, event sessions will include discussions on how new technologies will enable organizations to address the users' concerns for instant data availability, privacy and safe/secure storage.
Three days of seminars, forums, keynotes, and sessions include:
- Half-day seminars on error-correcting codes, PCI Express, NVMe, and introduction to SSDs (Monday, Pre-Conference)
- Full-day forums on flash memory-based architectures, NVMe and PCIe SSDs, and controllers
- Half-day forums on enterprise SSDs, enterprise caching, enterprise applications, PCIe power budgets, virtualization, client caching, data centers, and PCIe storage
- Chat with the Experts
READ MORE:
http://www.flashmemorysummit.com/...
---