Enterprise
Progress Releases Updates to Business Rules Management Platform
Friday, June 12, 2015
1,253
---
Progress has announced the latest release of its Corticon Business Rules Management System (BRMS) for business rule development, execution and management and deployment on Java and .NET platforms.
Business rules engines are relevant for industries where applications rely on complex rules, policy or regulations such as case management, complicated pricing structures, insurance and claims processing, pension administration, banking or governmental benefits eligibility situations. With the Corticon system, rule authors can build, develop, test and deploy rules on Java or .NET. With management of business rules across multiple servers for adoption and scaling, rules can be shared across applications, business lines or companies.
In addition to cross-platform support, other new features in Corticon include:
- Rule flow branching, including improved flexibility and ease of use for the creation of complex decision services and large rule flows, while maintaining full backwards compatibility with existing ruleflows.
- Adaptive and reusable rule flows, including a modular approach for easier ruleflow creation.
- Improved thread pooling for decision service execution and support for auto-scaling.
A new high performance logging subsystem, allowing log files to be used as an audit trail for runtime execution.
- REST API for server management of custom control over server configuration and deployment.
Progress Corticon BRMS delivers automated business decisions that can help increase agility of decision change processes and enable insights into the connections between individual recurring decisions and business performance. By separating decisions from processes, the Corticon system helps both business and IT users create or reuse business rules. Business analysts can identify, automate and deploy business rules and decision systems in collaboration with IT, without the need for custom coding.
Read more:
https://www.progress.com/corticon/whats-new
Featured Stories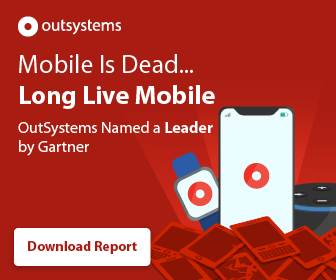 Stay Updated
Sign up for our newsletter for the headlines delivered to you
SuccessFull SignUp