Enterprise
Sprint to Expand Mobile App Enterprise Solution Footprint
Thursday, August 14, 2014
17,483
---
Sprint is a launching a new ad campaign to promote its revamped suite of enterprise mobile solutions. The company announced the campaign this week, saying "Sprint helps businesses adapt more quickly to this changing environment, and take full advantage of their potential, with a new business brand and multi-million dollar marketing campaign which focuses on how technology empowers employees."
What does that mean beyond corporate speak? It means that the mobile enterprise pie is huge, and everyone wants their slice. The mobile carriers like Sprint are in a unique position to take advantage of the enterprise mobile market. Each already has relationships with millions of businesses, and the opportunity exists to expand their footprint.
As part of Sprint's new push into the enterprise mobile market, the are creating a new Sprint Business brand, publishing a new a
new website
to promote its services.
These new offerings include:
- Collaboration tools to tie together dispersed workers and teams
- Mobile security and management tools
- Fleet and asset management tools
- Mobile workforce management solutions
- Managed services to provide flexible, scalable, cloud-aware networks
Read more:
https://www.sprint.com/business/index.html
Featured Stories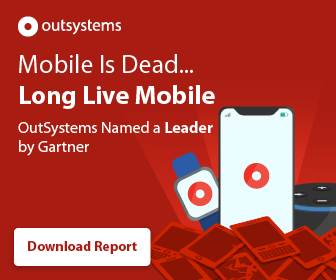 Stay Updated
Sign up for our newsletter for the headlines delivered to you
SuccessFull SignUp